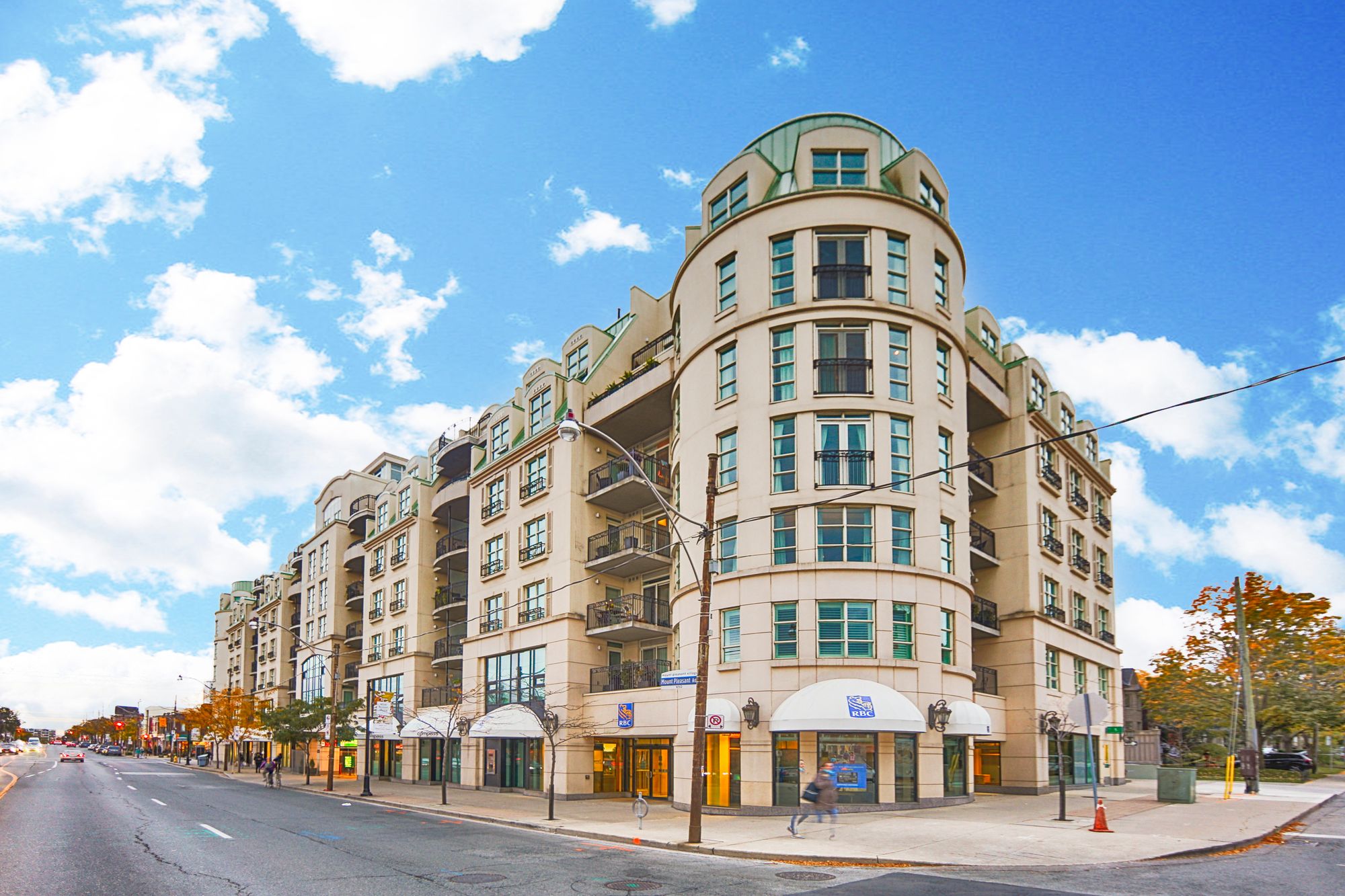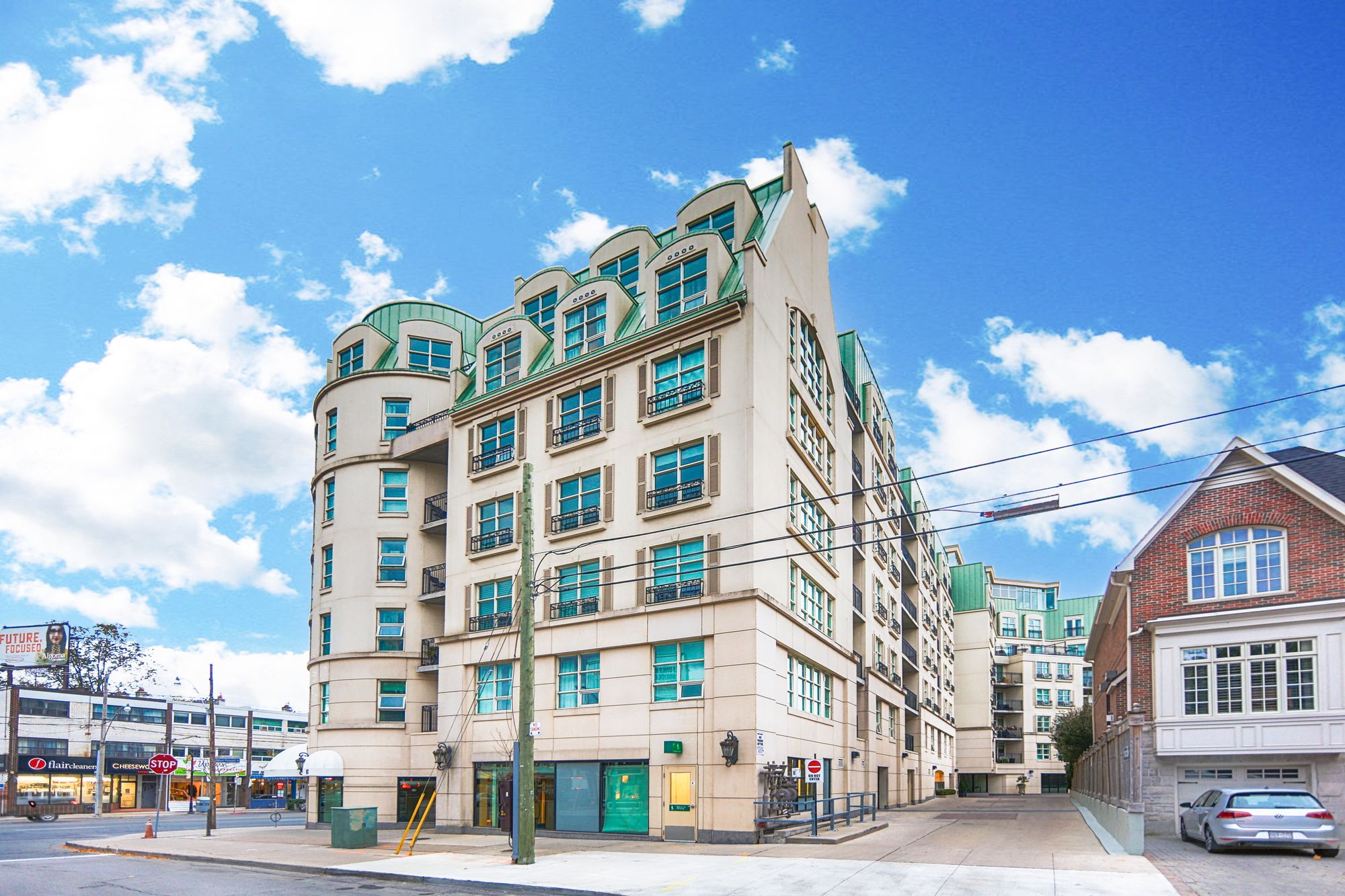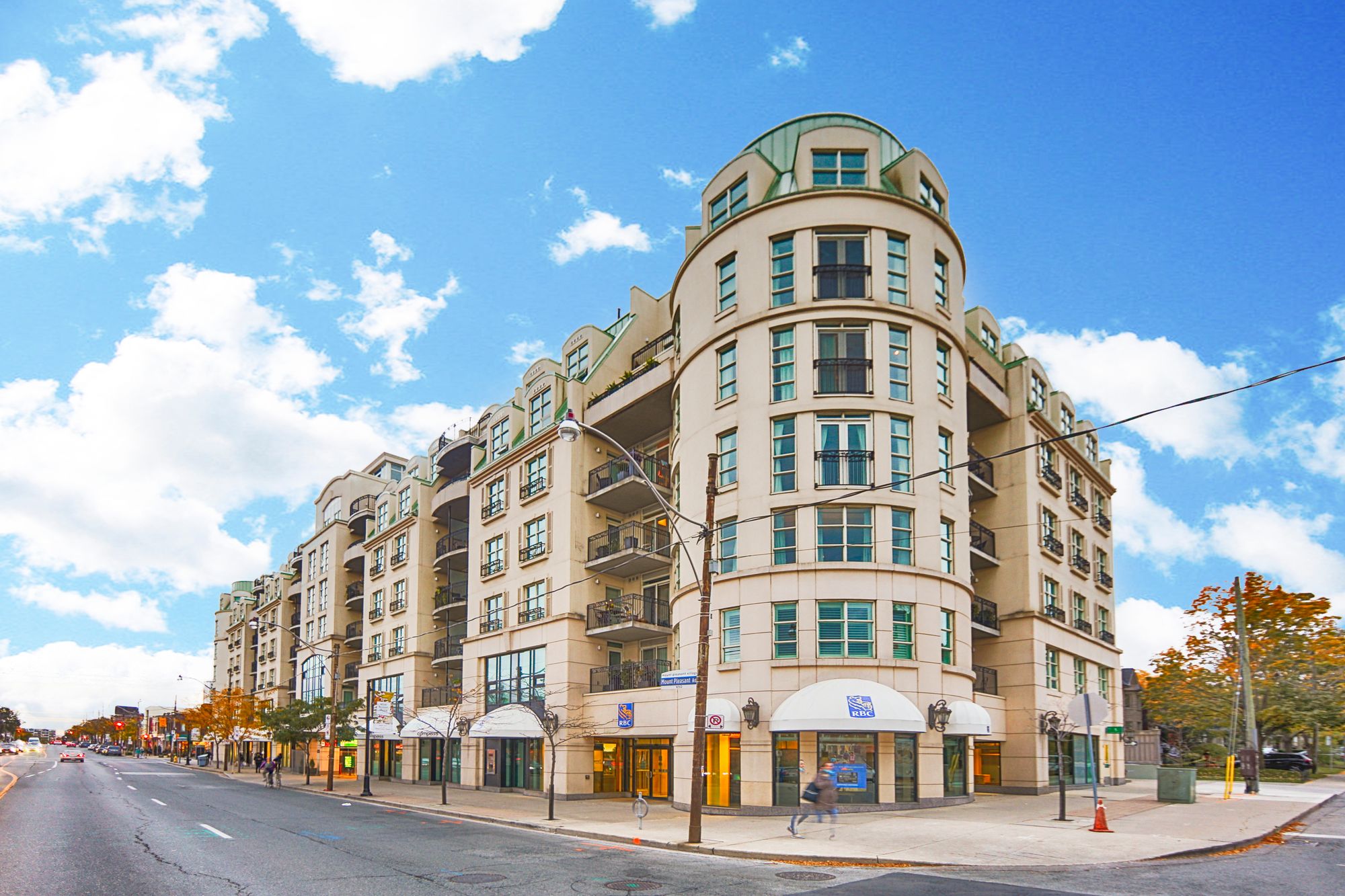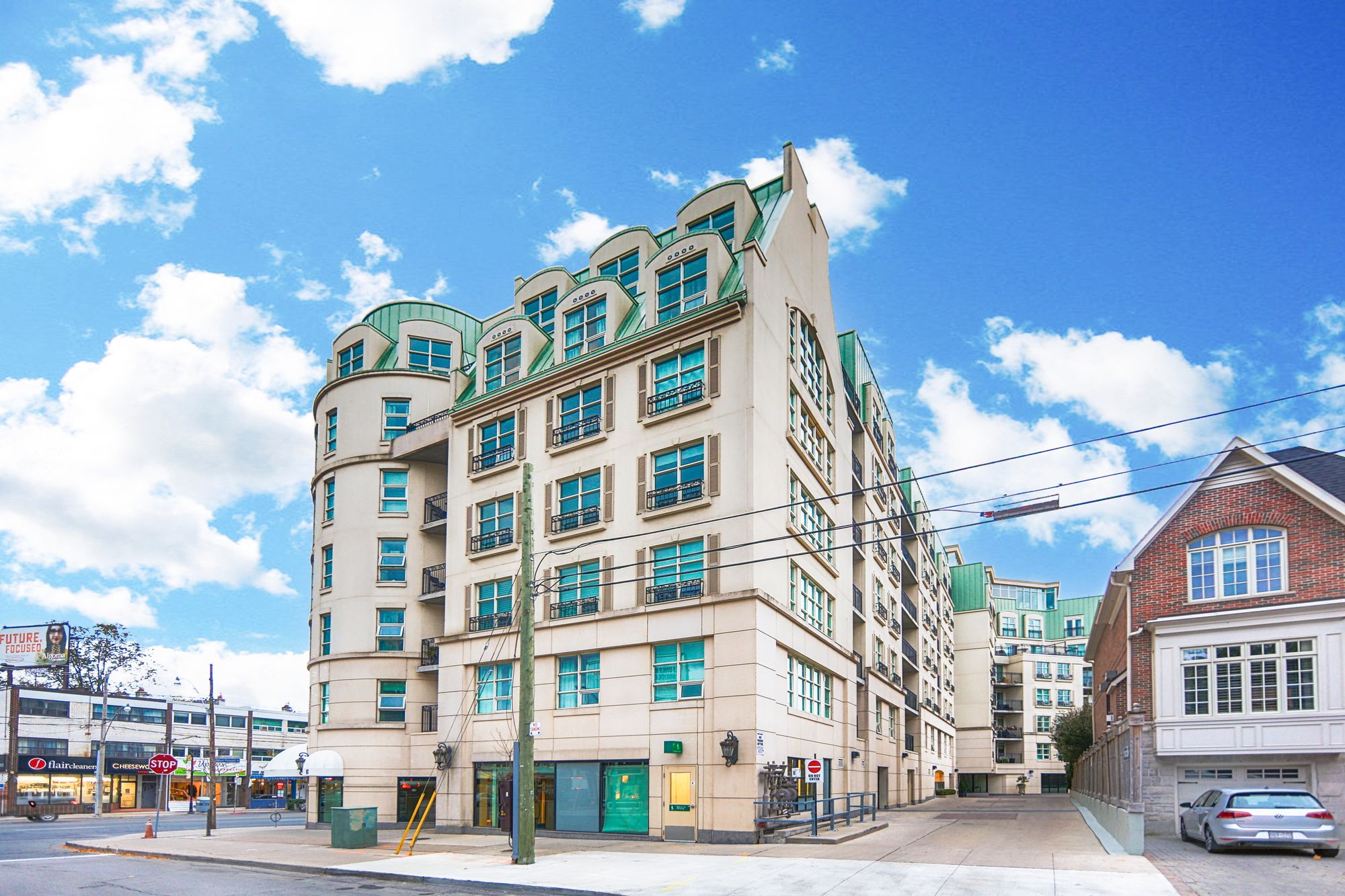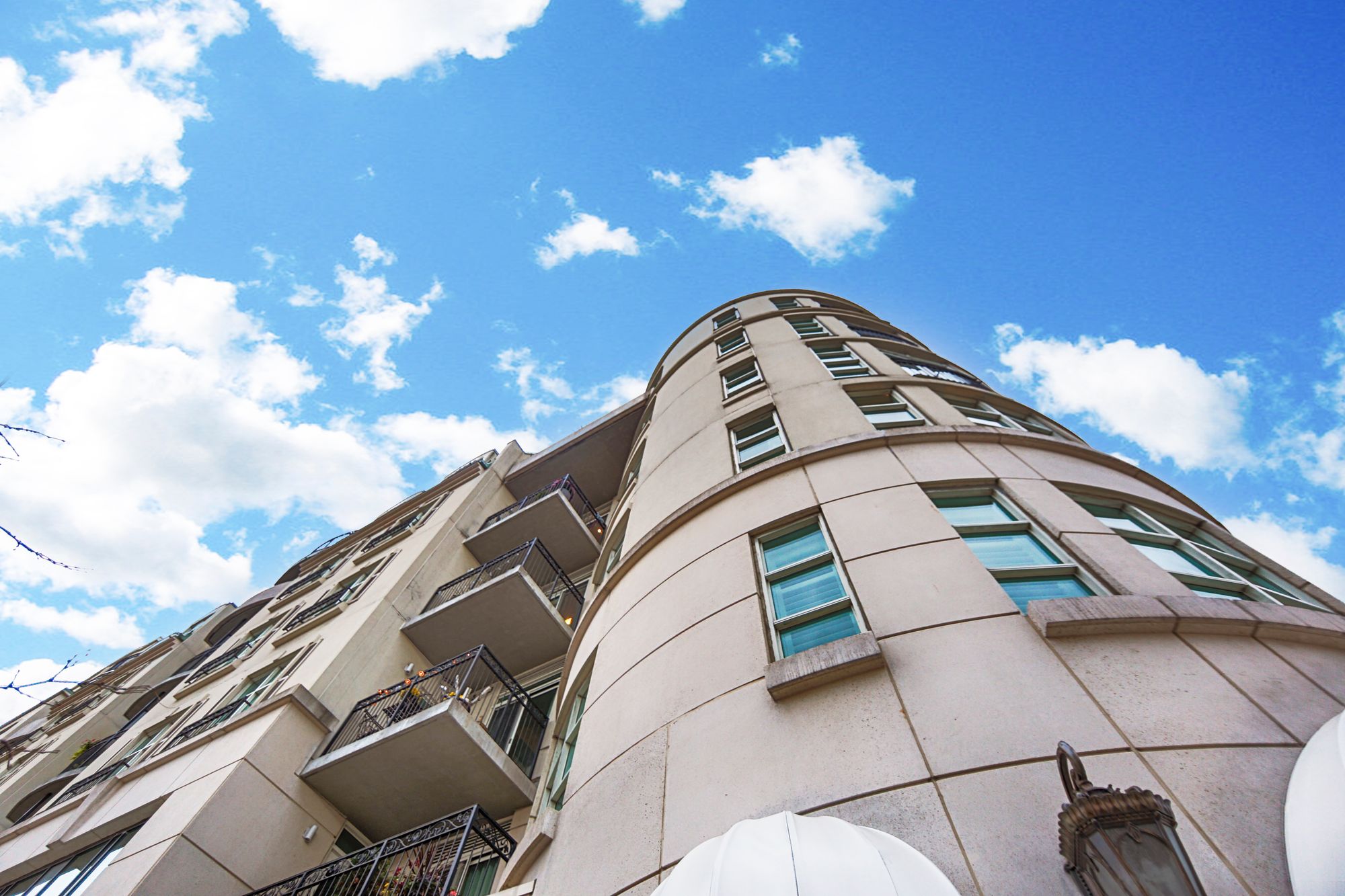 650 Mount Pleasant Rd
1
Listing for Sale
for Sale
0
Listings for Rent
for Rent
Chateau Royal
650 Mount Pleasant Rd
Chateau Royal
1
Listing for Sale
for Sale
0
Listings for Rent
for Rent
Developer
Panterra Federated
Property Management
ICC Property Management Toronto
Unit Size Range
617 - 2500 SQFT
650 Mount Pleasant Rd, Toronto
About this condo
Developers sometimes set lofty expectations which are difficult to meet, and giving a condo a name like the Chateau Royal certainly counts as one of these instances. Fortunately, Panterra Federated more than met the high standards associated with that name, thanks to their expert execution of these luxury condos at 650 Mount Pleasant Road
Completed in 2008, Page + Steele Architects designed 650 Mount Pleasant according to an elegant Old World European aesthetic. Indeed, the 8-storey Chateau Royal Condos resemble a grand Parisian manor: distinguished wrought iron railings frame 650 Mount Pleasant's many balconies and terraces. These outdoor spaces sit between symmetrical sets of windows leading all the way up to the roof, which feature a rustic copper coloured finish. An elongated rooftop terrace sits above, the perfect way to finish off this midtown Toronto edifice.
The Chateau Royal's aforementioned roof, containing a common garden and equipped to barbecue, is just one of the fabulous amenities in the building. Additionally, residents of 950 Mount Pleasant have access to a fully-equipped gym, guest suites, a versatile meeting room, a party room, and even an intimate private theatre.
Finally, matching the chic style of the amenities is the helpful concierge service that's situated in the building's lavish lobby. This exclusive marble-clad lobby welcomes residents home with sophistication, plus retail businesses occupy the ground level of the building make for an added sense of convenience.
The Suites
Matching the grandeur of the Chateau Royal Condos' architecture, the 98 suites are unsurprisingly luxurious as well. Ranging in size from approximately 600 to 2,300 square feet, these suites consist of one- and two-bedroom layouts, with and without dens, as well as some three-bedroom units. Moreover, many of these living spaces even extend out onto spacious private balconies and terraces. Because of the range of layouts, Toronto condos for sale in this building are suited to a wide demographic.
Inside, 950 Mount Pleasant's suites boast polished fixtures and finishes, which gives them a refined and modern aesthetic. To start, they're equipped with stainless steel appliances and granite countertops in the kitchens and pre-engineered hardwood flooring throughout. And what's more, the open concept designs are illuminated by the abundant natural light that flows in through an abundance of large windows.
The Neighbourhood
Sitting between Eglinton Avenue East and Davisville in the Mount Pleasant neighbourhood, those living at 650 Mount Pleasant are situated in the heart of a thriving, eclectic commercial district in midtown Toronto. While there's a Starbucks a block away from the Chateau Royal Condos, most of the boutiques, cafés, and restaurants on Mount Pleasant tend to be local and independent enterprises. Amongst these businesses is the storied Regent Theatre, found near Belsize Drive. Preserved from the 1920s, this former live performance venue now curates screenings of hard-to-find films from around the world.
Alternatively, for sunny days when those living in 650 Mount Pleasant want to spend some time outdoors, June Rowlands Park is down the street right between Millwood Road and Davisville Avenue. Containing a baseball diamond, a volleyball court, six tennis courts, as well a picnic area, this is a splendid place to spend a summer's day — besides the Chateau Royal Condos' own rooftop terrace of course.
Transportation
Since the eclectic scene in the Mount Pleasant neighbourhood is so popular with people from around the city, it's no surprise that the TTC serves those living in 950 Mount Pleasant quite well. The 74 Bus stops at the south-east corner of the building as it heads south, taking riders down to St. Clair Station where they can transfer onto trains riding along the Yonge-University-Spadina subway line.
Alternatively, the condos are well-situated for those who drive often. Traffic moves well through midtown's wider roadways, so drivers can quickly get onto the highway when heading out on longer journeys. They can either head east on Eglinton or south on Bayview Avenue, as both lead directly toward onramps for the Don Valley Parkway.
1
Listings For Sale
Interested in receiving new listings for sale?
0
Listings For Rent
Interested in receiving new listings for rent?
Property Highlights
Listing History for Chateau Royal
Stats, Trends & Rankings
Chateau Royal vs The Mount Pleasant Area
Building Trends At Chateau Royal
Days on Market
Units at Chateau Royal spend an average of
10
Days on Market
based on recent sales
List vs Selling Price
On average, these condos sell for
below
the list price.

Offer Competition
Condos in this building have a
LOW
chance of receiving
Multiple Offers
Turnover of Units
On average, each unit is owned for
7.7
YEARS
before being sold again
Property Value
Increase
in property value within the past twelve months
Price Ranking
Highest price per SQFT out of
49
condos in the Mount Pleasant area
Sold Units
2
Units were
Sold
over the past twelve months
Rented Units
2
Units were
Rented
over the past twelve months
Best Value Rank
Chateau Royal offers the
best value
out of 49 condos in the Mount Pleasant neighbourhood
Appreciation Rank
Chateau Royal has the
highest ROI
out of 49 condos in the Mount Pleasant neighbourhood
Rental Yield
Chateau Royal yields the
highest rent prices
out of 49 condos in the Mount Pleasant neighbourhood
High Demand
Chateau Royal is the
most popular
building out of 49 condos in the Mount Pleasant neighbourhood
Sales vs Rental Values For This Condo
1 Bed + Den
935 - 935 SQFT
Average Cost Per Sqft
$886
Sales Price Range
$815,000 - $815,000
2 Bed + Den
1330 - 1330 SQFT
Average Cost Per Sqft
$898
Sales Price Range
$1,477,000 - $1,477,000
Rental Price Range
$4,100 - $4,295
How Often Are Units Listed?
Average Sales Availability
Average Rental Availability
Ratio of Unit Type in Building
7%
1 Bed + Den
725 - 950 SQFT
Average Sales Availability
Average Rental Availability
Ratio of Unit Type in Building
30%
Average Sales Availability
Average Rental Availability
Ratio of Unit Type in Building
25%
2 Bed + Den
1000 - 2000 SQFT
Average Sales Availability
Average Rental Availability
Ratio of Unit Type in Building
38%
Average Sales Availability
Average Rental Availability
Ratio of Unit Type in Building
3%
Maintenance Fees
Chateau Royal vs The
Mount Pleasant Area
Chateau Royal's Avg
monthly maintenance fee
Neighbourhood Avg
monthly maintenance fee
Similar condos