It wasn't too long ago when laneway houses were non-starters. But when Toronto has a housing supply shortage, yet 250 kilometres worth of viable laneways, there's an obvious solution.
Thankfully, in 2018 the red tape around building laneway houses was cut and the result have been some pretty epic laneway homes being built around the city.
Laneway houses come in all shapes and sizes. But here are some of the coolest ones we've ever found, and a couple of them are even up for sale!
Famous laneway house with a rooftop shower
Designed by Kohn Shnier Architects, 54 Croft Street is one of the more well-known laneway homes in the city as it's been extensively studied and written about.
The home used to be a wood cottage. It is now a beautiful three bedroom, three bathroom house with a rooftop shower that will make you forget you're in the middle of downtown Toronto.
This stunning property is currently listed for $2,995,000.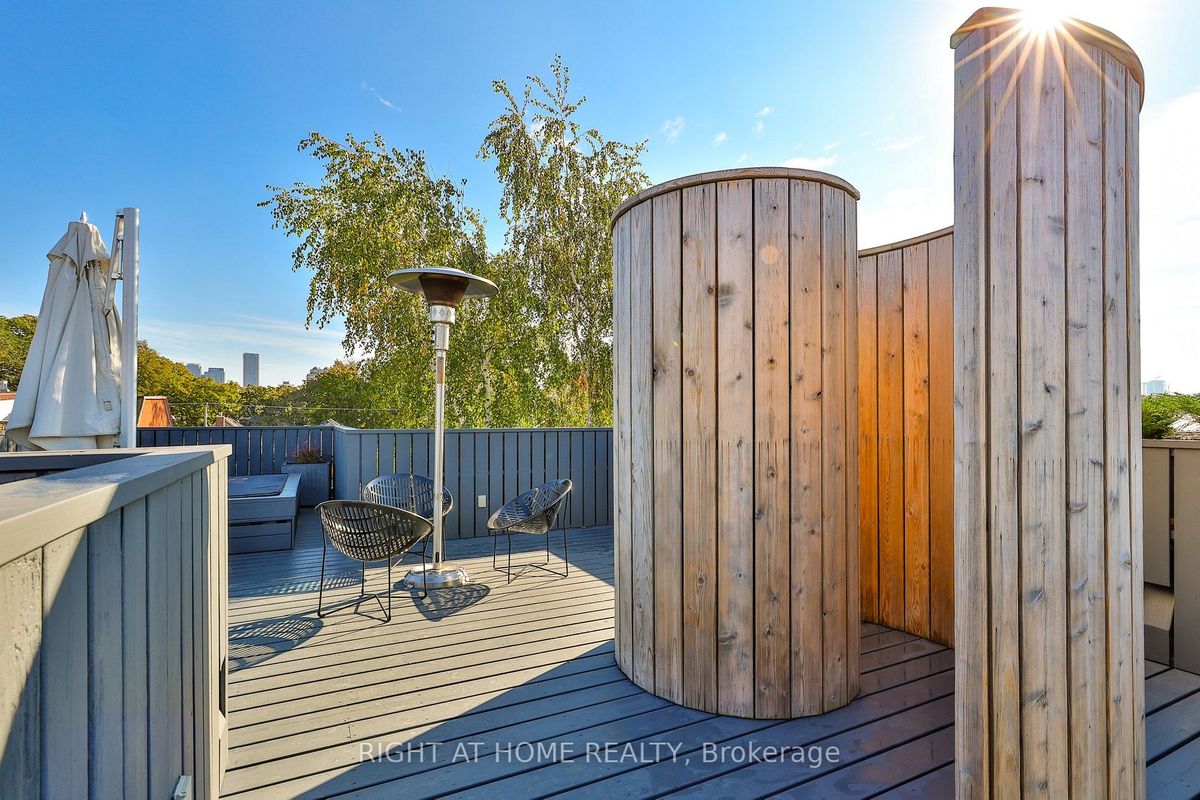 Secret laneway house with an epic garden
Hidden in a laneway between Little Italy and Trinity Bellwoods is 24 Treford Place.
This wonderfully unique home has over 5,500 square feet of living space, a private courtyard-like garden, and a solar powered sauna designed by Castor Design.
The property has two bedrooms, four bathrooms, and a marvellous open-concept layout drenched in natural sunlight.
Sadly, this home is no longer on the market. It sold in 2021.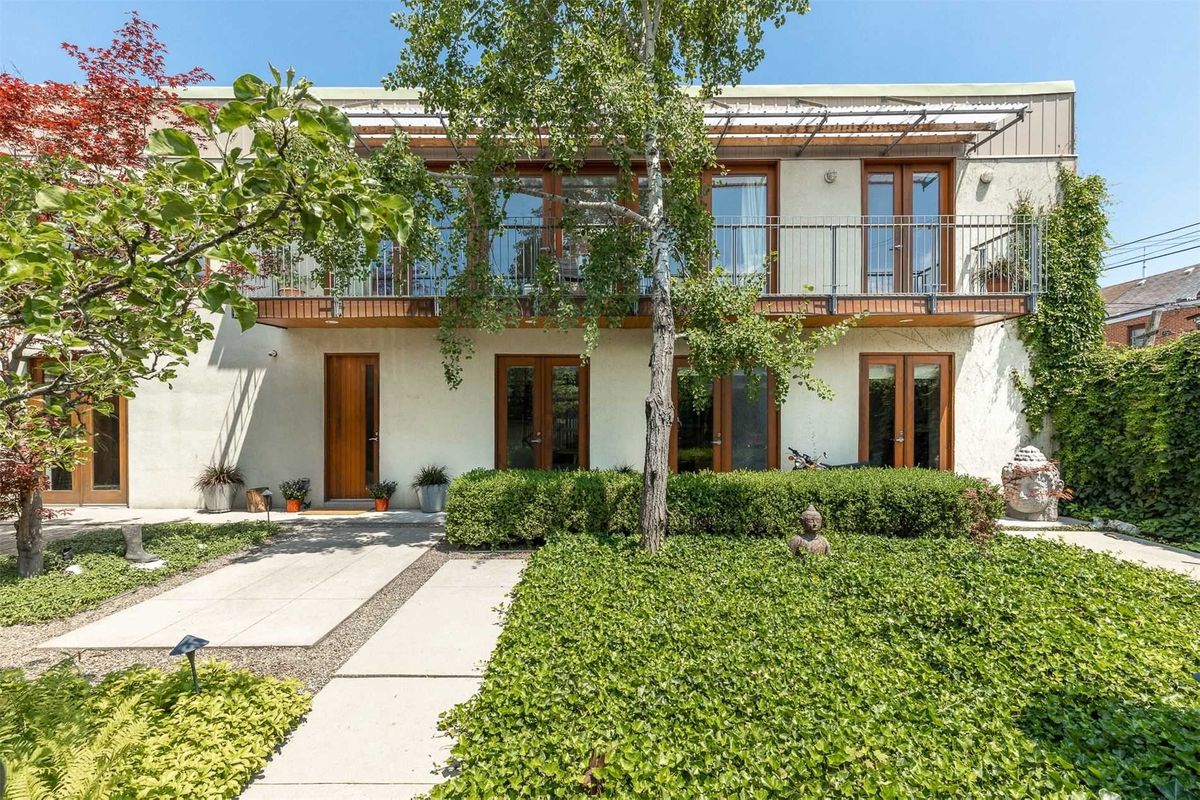 Ultra-modern laneway house
Currently listed for $3,500,000, 301R Davenport Road shows us what laneway houses could really be in Toronto.
The home is modern, sleek and absolutely filled with natural light — thanks to all the floor-to-ceiling windows.
With over 2,000-square feet of living space, this small but mighty home features two bedrooms plus a den and two bathrooms. It's also filled with luxury finished like a Scavolini chef-worthy kitchen and radiant floor heating.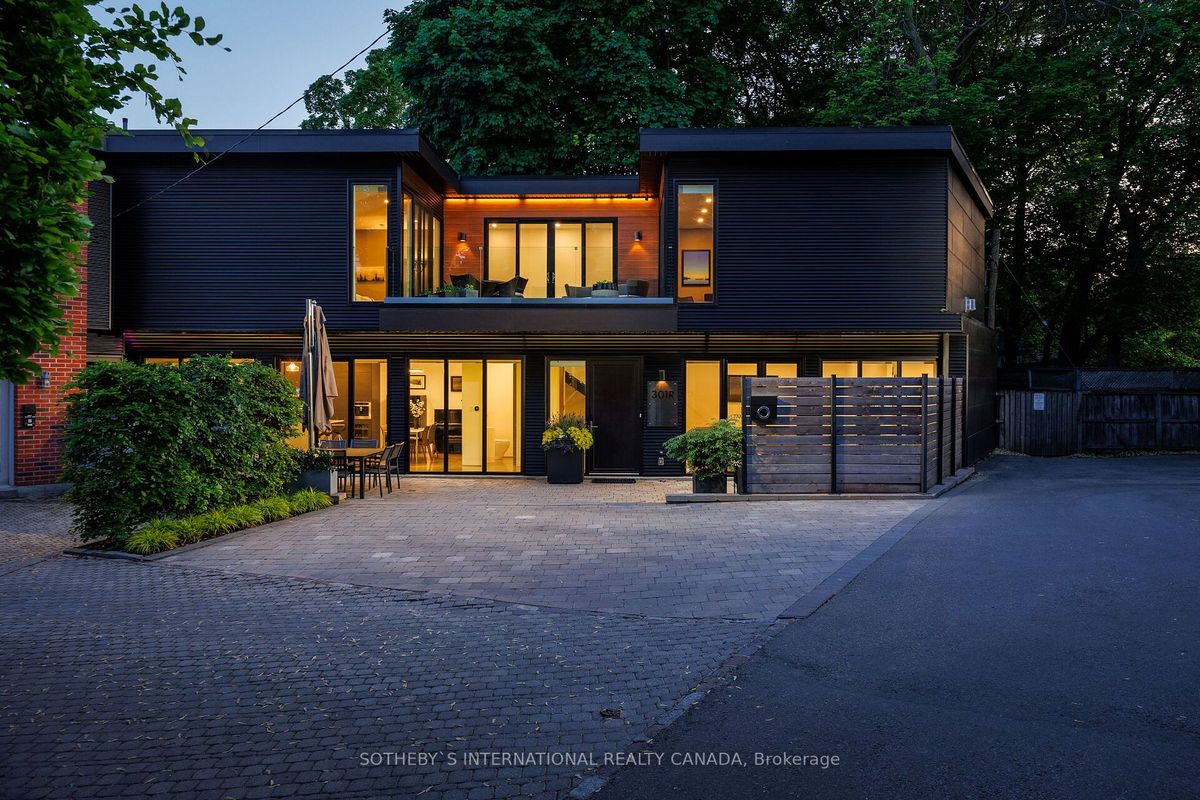 "Courtyard House" which turns infill housing on its head
This former warehouse was converted into one of the most creative and unique laneway homes back in 2007.
It doesn't have a typical front or back, but rather everything is about 'looking inward' to the interior courtyards.
"The Courtyard House was inspired by an ancient form of architecture and a new form of North American urban thinking — infill housing as an alternative urban typology," writes the architects and owners of the home.
It really maximizes the indoor-outdoor living feel through the use of natural materials and the fully glazed wall of windows that eliminates any barriers. The woodwork is unparalleled. And thoughtful details, like the built-in shoe storage in stairs, are just some of the things that make this home stand out.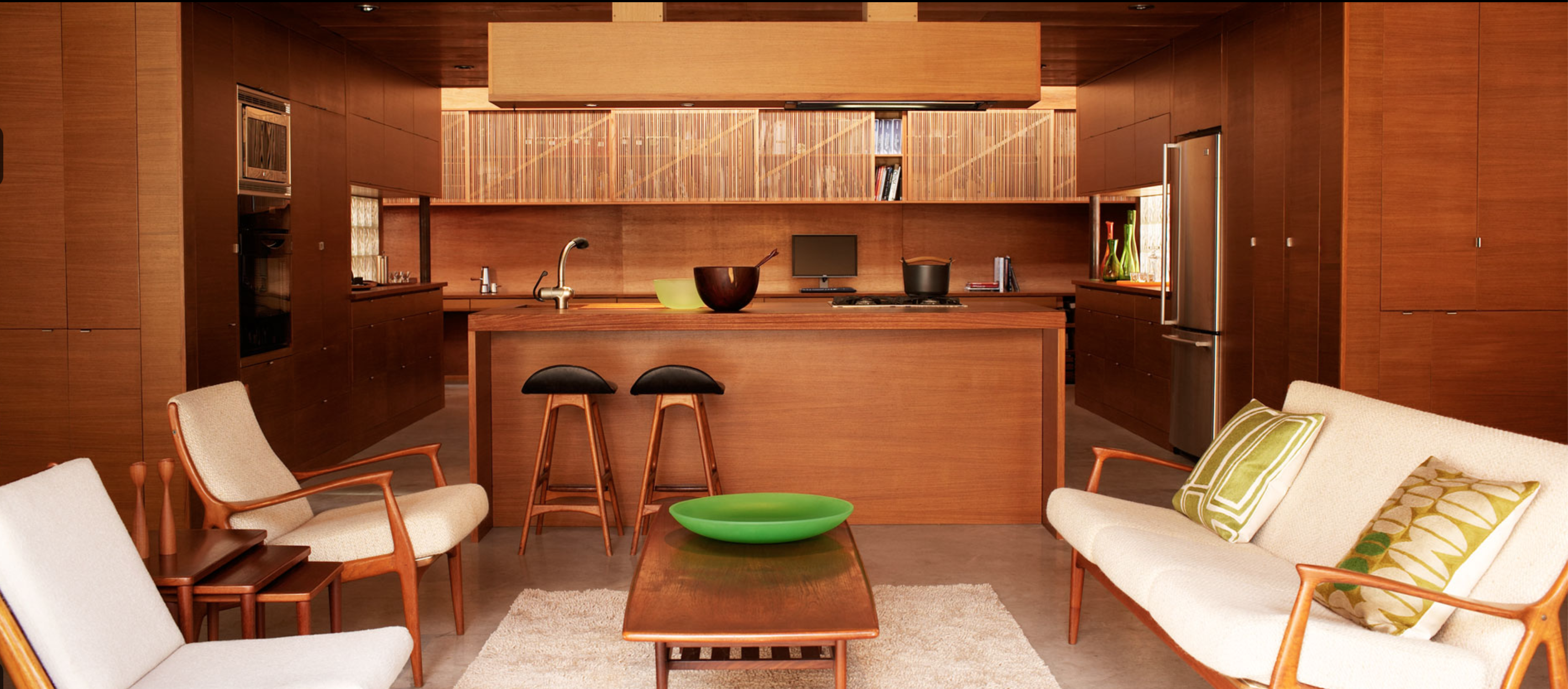 Former truck-wash turned laneway house
Who would have thought a truck-wash could be transformed into such a delightful family home? Well, apparently LGA Architectural Partners did because on a quiet anonymous laneway off Vermont St. they created this beautiful property.
A garden courtyard was cut out from the existing building, and the wraparound main floor draws in tons of natural light.
If you like this one, you should check out their other laneway houses, which are all truly impressive and unique.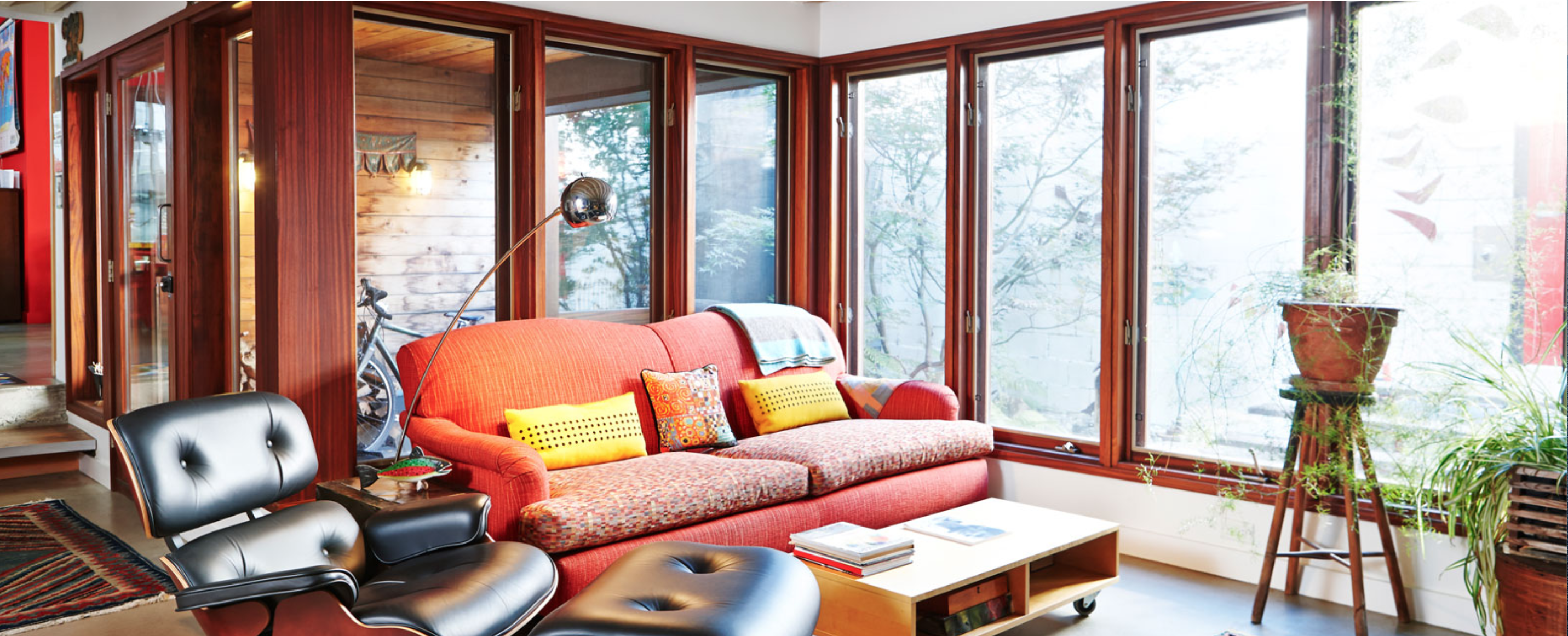 This old carriage house turned laneway home
Built in 1890 as a carriage house, this Victorian laneway home is the perfect hard loft alternative.
Located just steps from Trinity Bellwoods park — 40 Argyle Place has two bedrooms, two bathrooms and oodles of charm.
The home was listed last year for $1,199,000 but didn't sell. So fingers crossed it might come back on the market soon!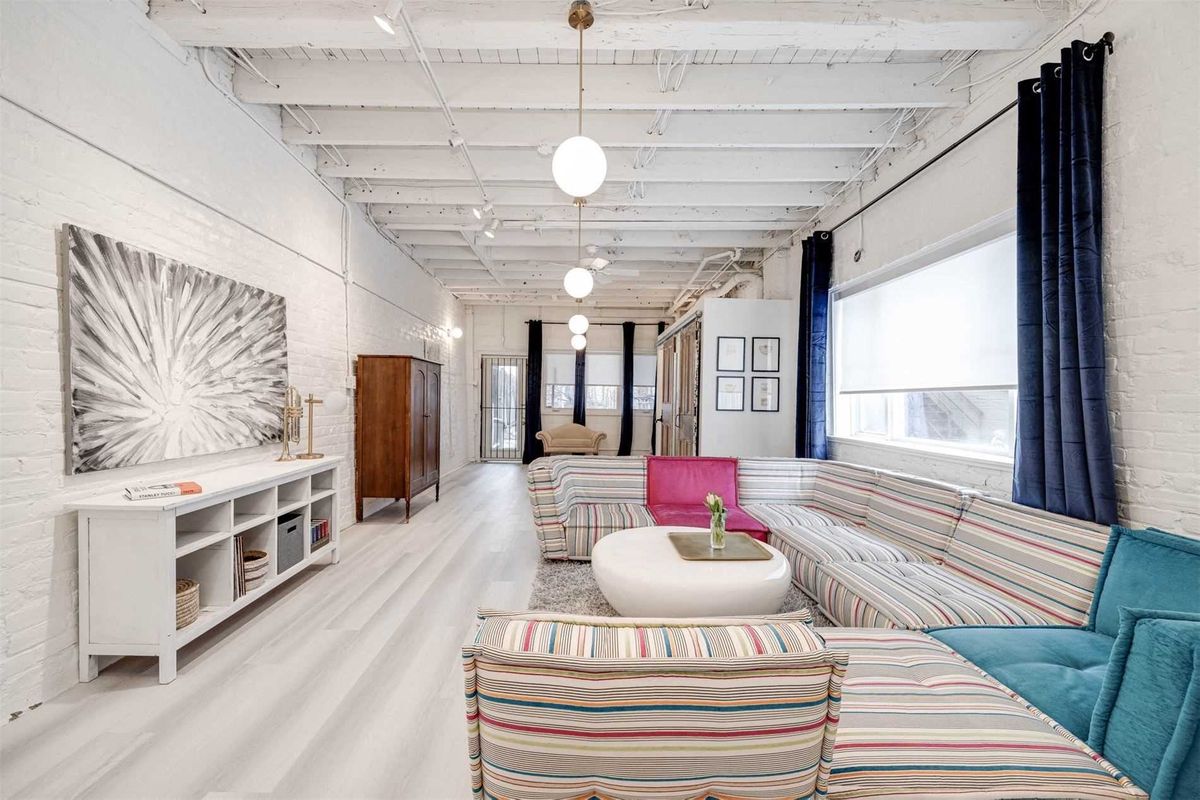 While this is no means an exhaustive list of all the laneway homes out there, it gives you an idea of just how interesting and unique a laneway home can be. It also illustrates that small-footprint-living doesn't necessarily mean cramped-living.
Meanwhile, we can't wait to see what future laneway houses crop up in the city as they become an even more popular form of housing.