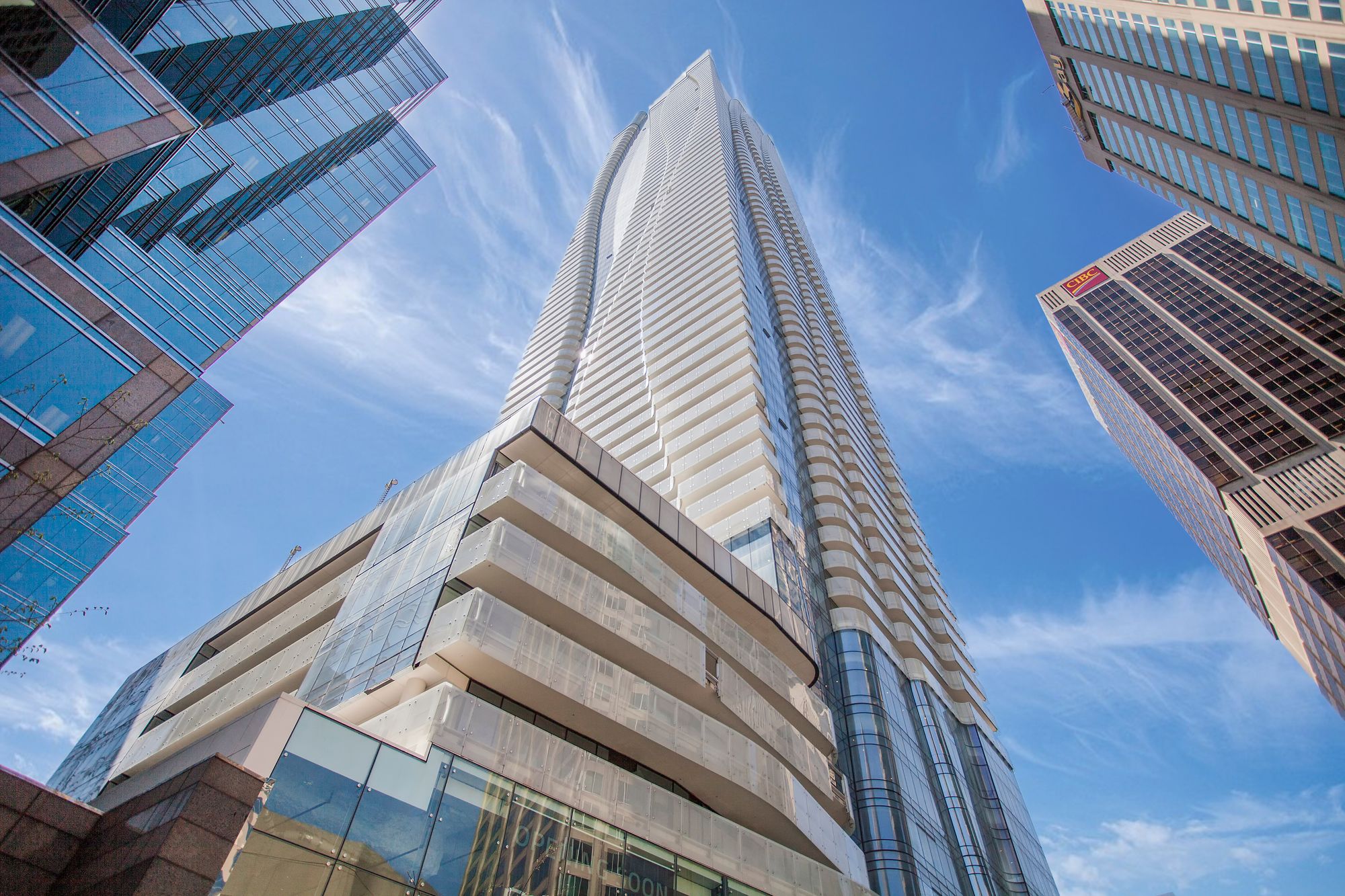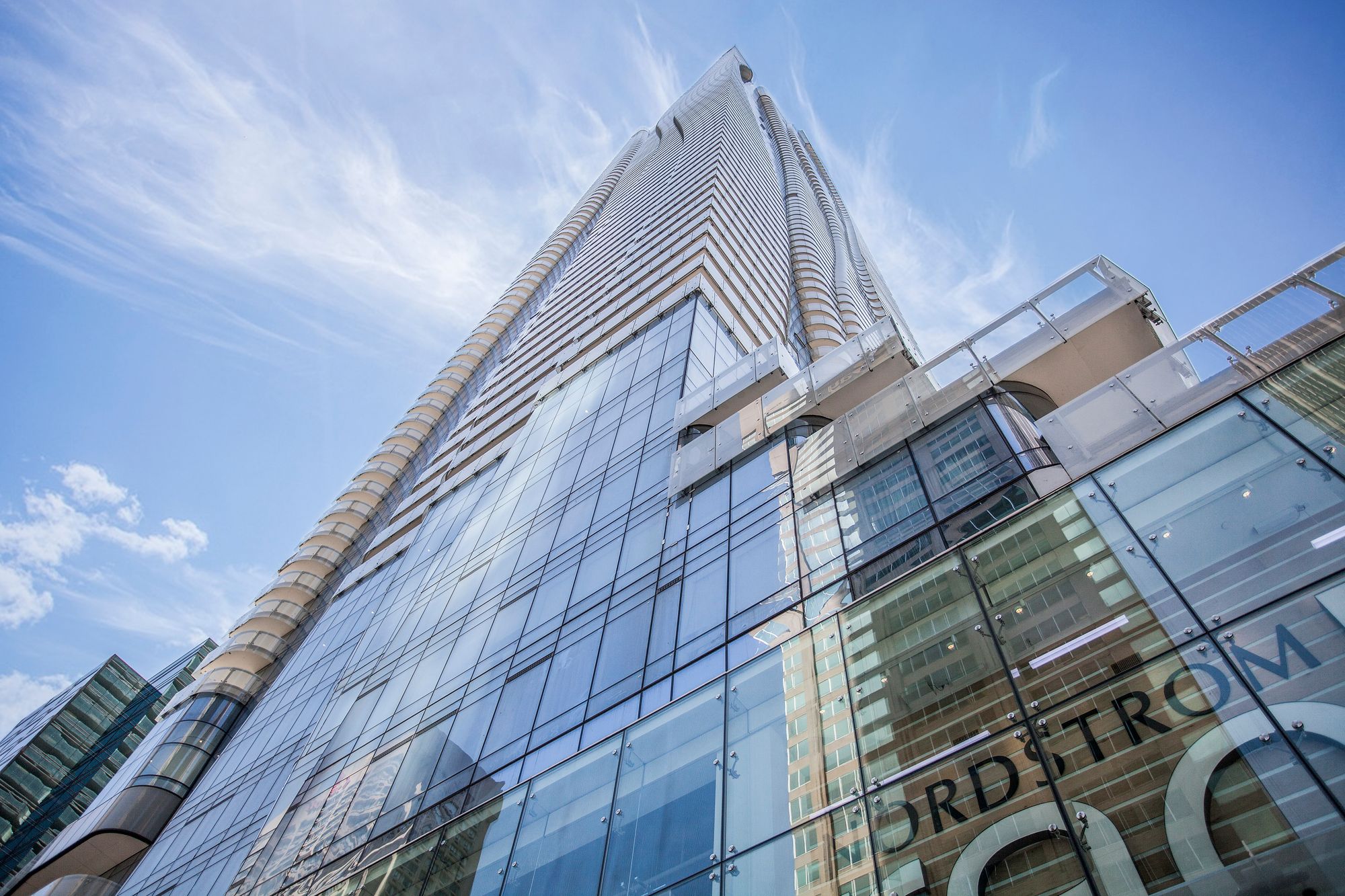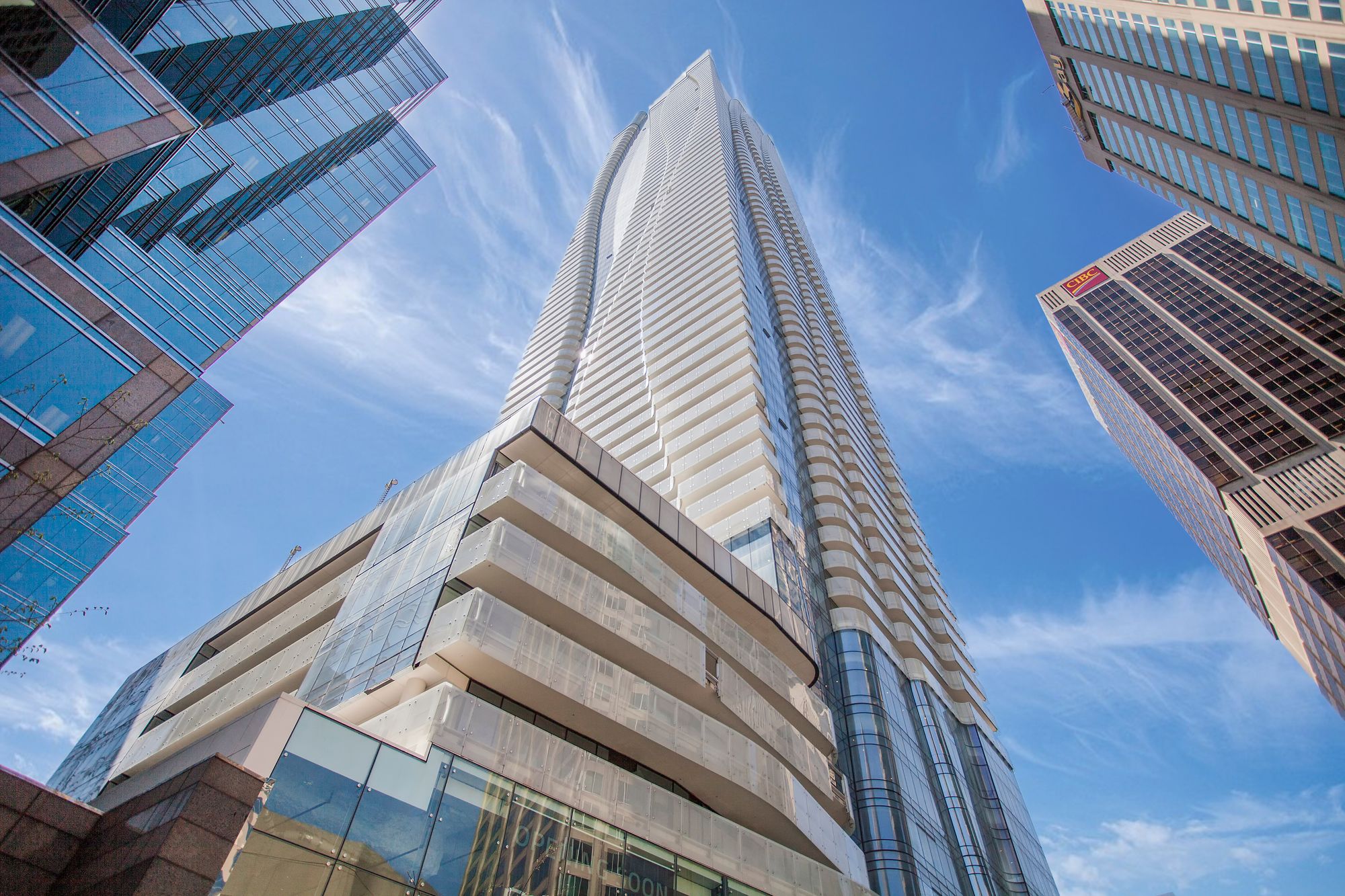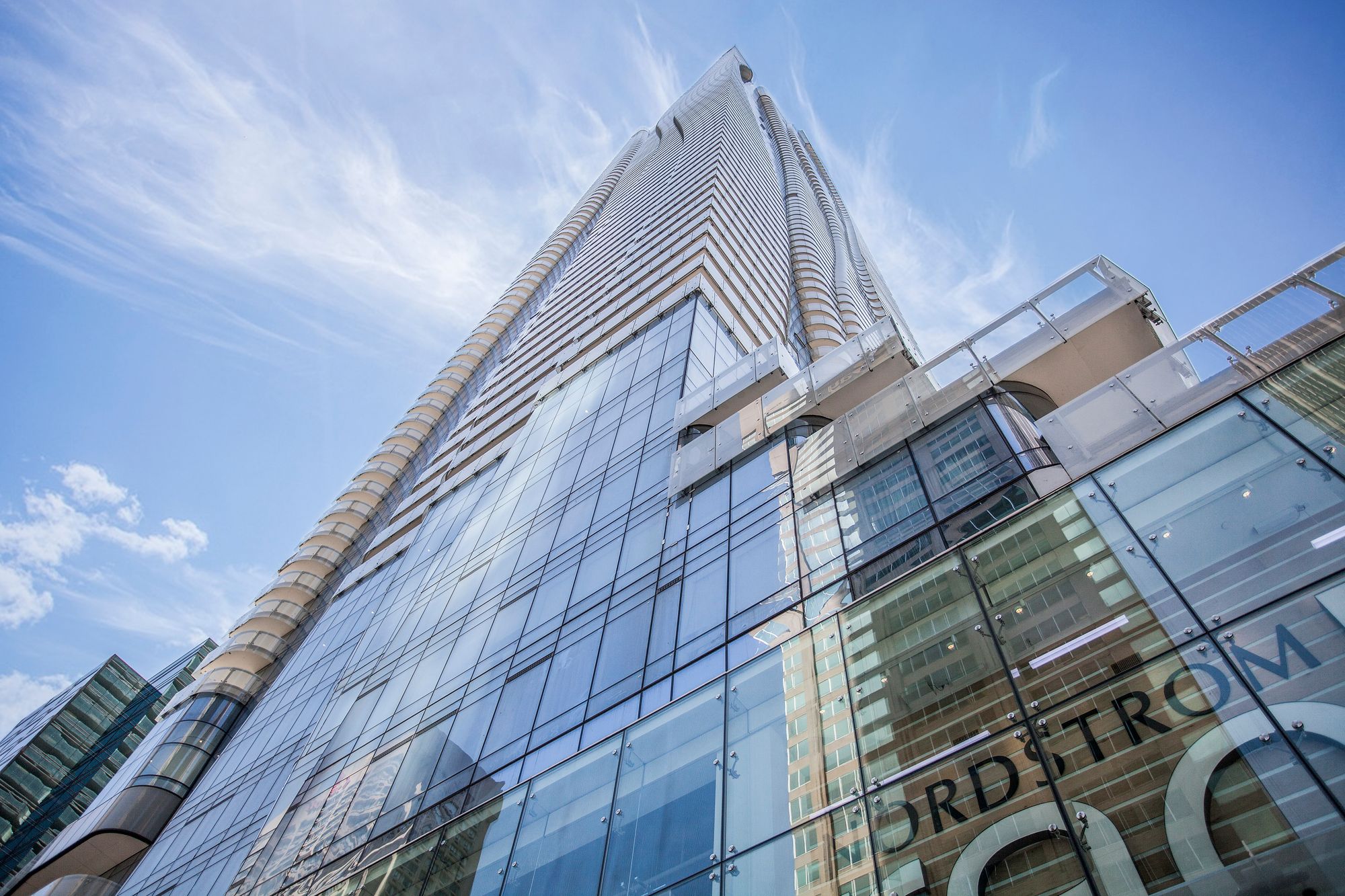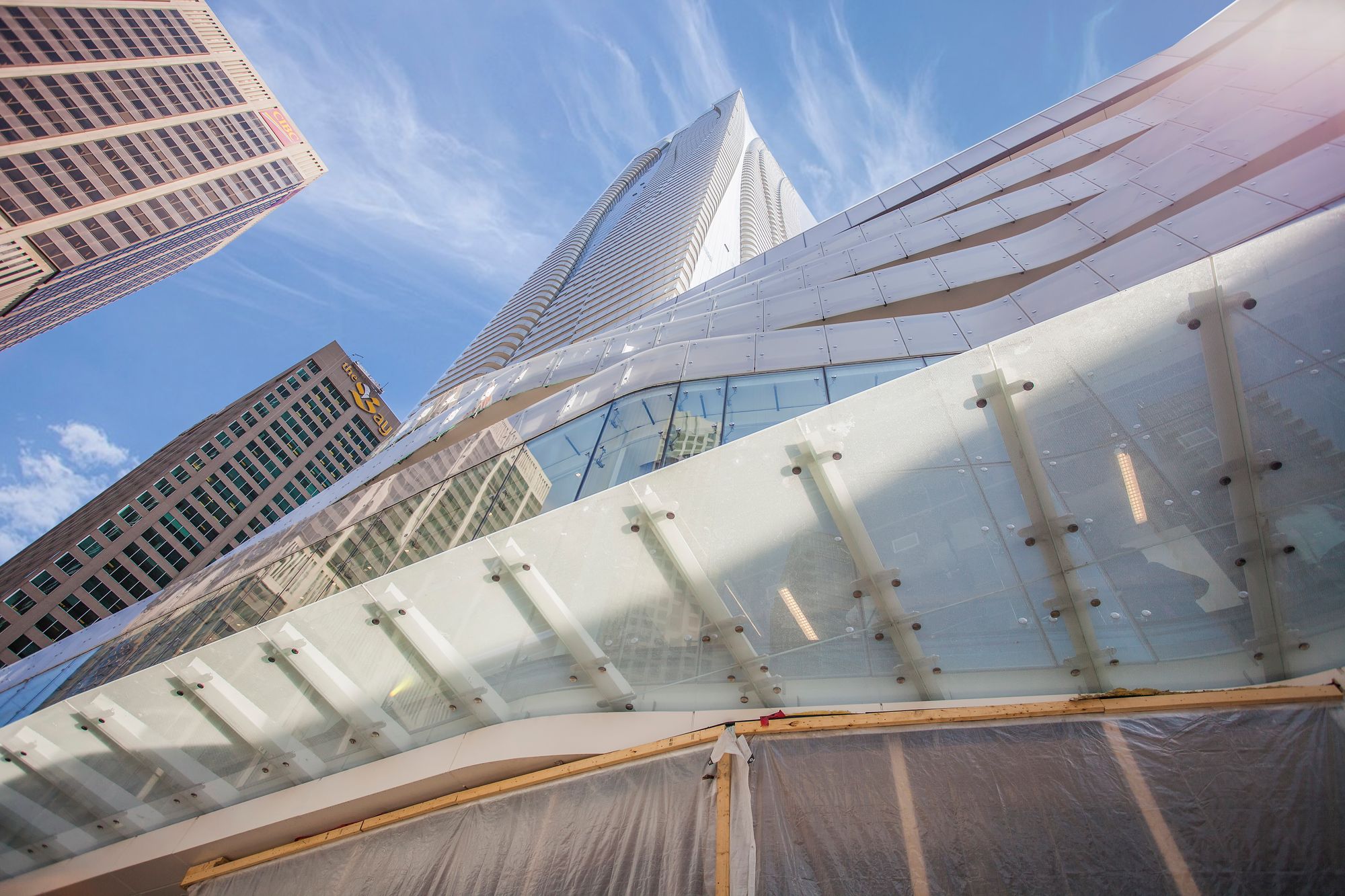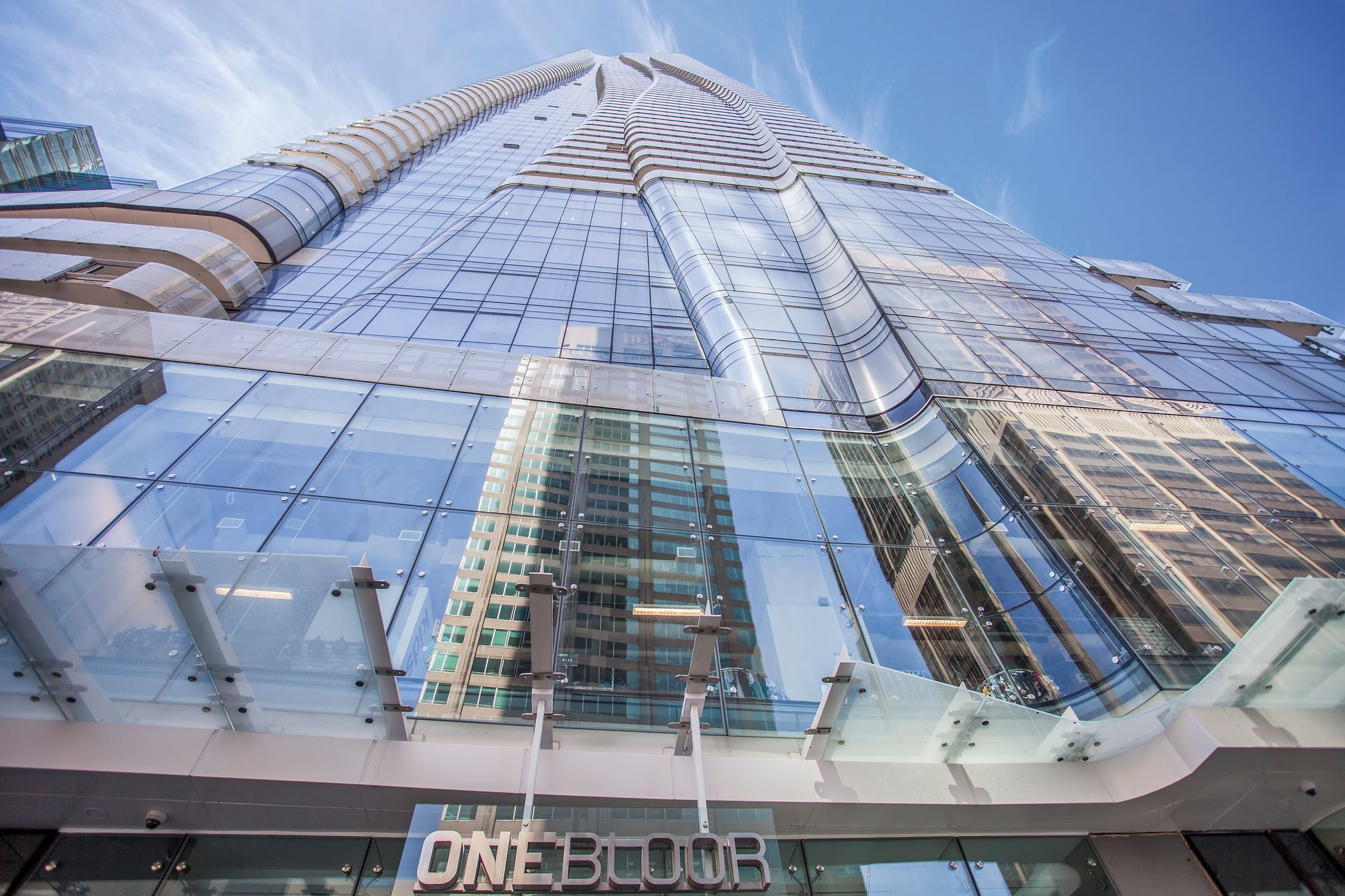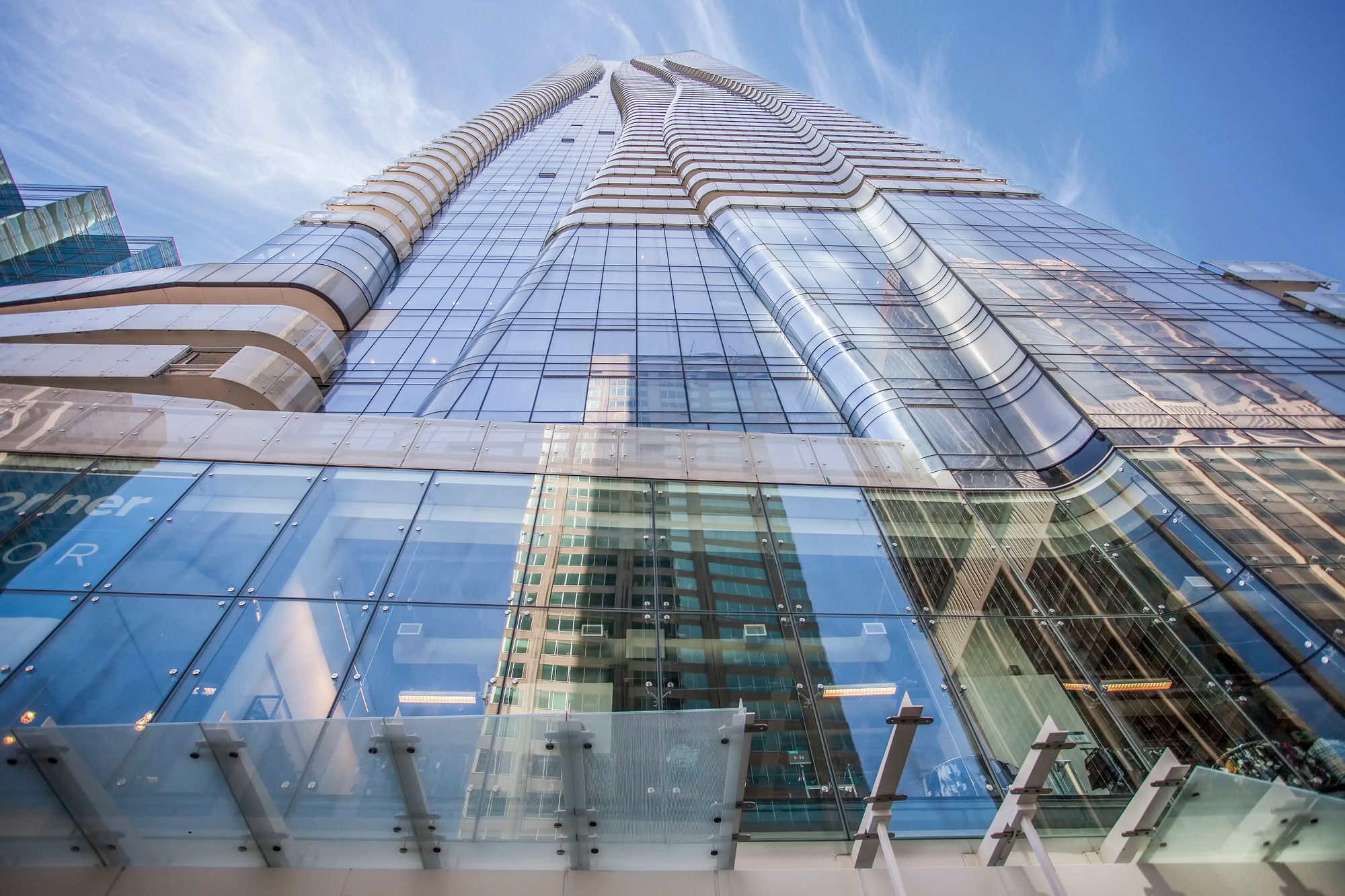 1 Bloor St E
7
Listings for Sale
for Sale
9
Listings for Rent
for Rent
One Bloor Condos
1 Bloor St E
One Bloor Condos
7
Listings for Sale
for Sale
9
Listings for Rent
for Rent
0
Unit Availability
Above Average
Property Management
Balance Residential Management
Unit Size Range
400 - 1833 SQFT
1 Bloor St E, Toronto
About this condo
With all the buzz about the One Bloor Condos, anyone who loves to be the talk of the town will feel right at home here. Greater Gulf, the developer behind the project, even anticipates that the skyscraper at 1 Bloor Street East will become an "iconic global address."
It certainly has, for now at least, contributed to the notoriety of the Yonge and Bloor neighbourhood. The One Bloor Condos were also the subject of many news pieces, many of which point directly to its height.
While originally Greater Gulf planned for 80 storeys, the final building sits at a cool 75. This makes it the second tallest residential building in the city, when floors are concerned. In terms of height, on the other hand, the condos at 1 Bloor East are the 6th tallest in Toronto — and that's counting all buildings, including the CN Tower.
Between values such as "design, technology, customer experience," a slogan that reads "live greatly," and its location amid Yorkville and Yonge Street corridor, many standards are set extremely high when inspecting the One Bloor Condos. Once the other key players are added into the mix — Hariri Pontarini Architects on design, Cecconi Simone Inc. in charge of interiors, and Janet Rosenberg & Studios working on landscape architecture — the bar that has been set so high gets blown through the roof.
The façade is as sophisticated as the clientele attracted to this building, with slinky, s-shaped curves making their way up the building. Naturally, the skyscraper is clad in glass for a sleek and elegant aesthetic.
Also stylish are the amenities offered to residents; the building is equipped with a gym, spa, hot tubs, steam rooms, sauna, indoor and outdoor pools, yoga studio, party room, rooftop terrace, security, visitor parking, and of course a 24-hour concierge for keeping everything in order. Nordstrom Rack's first Canadian location will eventually inhabit the ground floor, along with a massive (18,000 square feet to be precise) McEwan grocery store.
The Suites
From the outset, the suites at the One Bloor Condos are advertised as one thing: heavenly. The suite names don't lie either, which is particularly impressive since these include "serenity" and "utopia." And thankfully, they happen to live up to their expectations.
With 789 units in total, square footage has a chance to vary considerably. Suites can contain up to two bedrooms plus dens, with some covering two storeys. Homes start at around 500 square feet, with the majority spanning a maximum of 1,400. The four penthouses, however, boast massive floor plans, at up to 5,500 square feet for these top storey stunners.
Acknowledging more than just the size distinction, the designers have also designated three levels: silver, gold, and platinum. As levels rise, finishes and features become more and more lavish, reflecting the value these precious materials.
Regardless of rank, all of the homes at 1 Bloor Street East are finished with ultra-modern kitchens, stainless steel appliances, and pre-engineered hardwood floors. This building is popular with renters and buyers alike, and is a great choice for roommates who are seeking Toronto condos for rent.
The Neighbourhood
It's hard to tell whether the One Bloor Condos is a reflection of its surrounding neighbourhood, or vice versa. Either way, Yonge and Bloor is vibrant, and Yorkville is the epitome of luxury in Toronto. Boutiques, restaurants, and bars in the area attract the most posh in clientele, as well as stars from around the globe. And while that last bit might be true year-round, celebrity spotters are generally most successful during the Toronto International Film Festival each September.
As mentioned, the McEwan grocery store will soon allow residents at 1 Bloor East to shop without ever leaving the building. Alternatively, an expansive Whole Foods will be the shop of choice for health-conscious shoppers.
Entertainment is also abundant in the area. The Gardiner Museum and Royal Ontario Museum are both located around the corner at Bloor and Avenue Road, while the Cineplex Cinemas Varsity and VIP is a two-minute walk from 1 Bloor East.
Transportation
Residents not only live next to one of the city's most lavish neighbourhoods, but they also happen to inhabit a prime spot in downtown Toronto as far as transportation goes. One Bloor East is located just above Bloor Station, where trains stop before heading north or south on the Yonge-University-Spadina Line, as well as east or west on the Bloor-Danforth line.
Drivers also benefit from an address like 1 Bloor East: a drive east on Bloor allows for a transfer onto the Don Valley Parkway, while heading west will transport travelers all the way toward the 427. When traffic is light, those with cars can even reach as far as Pearson International Airport in just 30 minutes.
7
Listings For Sale
Interested in receiving new listings for sale?
9
Listings For Rent
Interested in receiving new listings for rent?
Amenities
Maintenance Fees Cover
Maintenance fees include
Heat
Air Conditioning
Water
Owner / renter pays separately
Hydro
Past Sold & Rented Listings
Stats, Trends & Rankings
Price Per Square Foot
One Bloor Condos vs The
Yonge and Bloor Area
More Expensive
per SQFT compared to the neighbourhood average
One Bloor Condos's Avg
price per SQFT
Neighbourhood Avg
price per SQFT
Building Trends At One Bloor Condos
Days on Market
Units at One Bloor Condos spend an average of
28
Days on Market
based on recent sales
List vs Selling Price
On average, these condos sell for
of the list price.
Or in other words, the
entire list price
Offer Competition
Condos in this building have an
AVERAGE
chance of receiving
Multiple Offers
Turnover of Units
On average, each unit is owned for
5
YEARS
before being sold again
Property Value
Increase
in property value within the past twelve months
Price Ranking
Highest price per SQFT out of
33
condos in the Yonge and Bloor area
Sold Units
32
Units were
Sold
over the past twelve months
Rented Units
163
Units were
Rented
over the past twelve months
Best Value
One Bloor Condos offers the
best value
out of 33 condos in the Yonge and Bloor neighbourhood
Return on Investment
One Bloor Condos has the
highest ROI
out of 33 condos in the Yonge and Bloor neighbourhood
Rental Yield
One Bloor Condos yields the
highest rent prices
out of 33 condos in the Yonge and Bloor neighbourhood
High Demand
One Bloor Condos is the
most popular
building out of 33 condos in the Yonge and Bloor neighbourhood
Sales vs Rental Values For This Condo
Average Cost Per Sqft
$1,650
Sales Price Range
$800,000 - $937,000
Rental Price Range
$2,100 - $3,300
1 Bed + Den
607 - 792 SQFT
Average Cost Per Sqft
$1,440
Sales Price Range
$905,000 - $1,105,000
Rental Price Range
$2,400 - $3,650
Average Cost Per Sqft
$1,390
Sales Price Range
$928,000 - $1,635,000
Rental Price Range
$3,200 - $5,000
2 Bed + Den
800 - 1833 SQFT
Average Cost Per Sqft
$1,558
Sales Price Range
$1,380,000 - $2,518,000
Rental Price Range
$3,200 - $7,200
Rental Price Range
$6,500 - $6,500
How Often Are Units Listed?
Average Sales Availability
Average Rental Availability
Ratio of Unit Type in Building
1%
Average Sales Availability
Average Rental Availability
Ratio of Unit Type in Building
22%
1 Bed + Den
607 - 1019 SQFT
Average Sales Availability
Average Rental Availability
Ratio of Unit Type in Building
29%
Average Sales Availability
Average Rental Availability
Ratio of Unit Type in Building
31%
2 Bed + Den
800 - 1833 SQFT
Average Sales Availability
Average Rental Availability
Ratio of Unit Type in Building
18%
Average Sales Availability
Average Rental Availability
Ratio of Unit Type in Building
1%
Maintenance Fees

One Bloor Condos vs The

Yonge and Bloor Area
Less Expensive
per SQFT compared to the neighbourhood average
One Bloor Condos's Avg
monthly maintenance
fee per SQFT
Neighbourhood Avg
monthly maintenance
fee price per SQFT
Similar condos