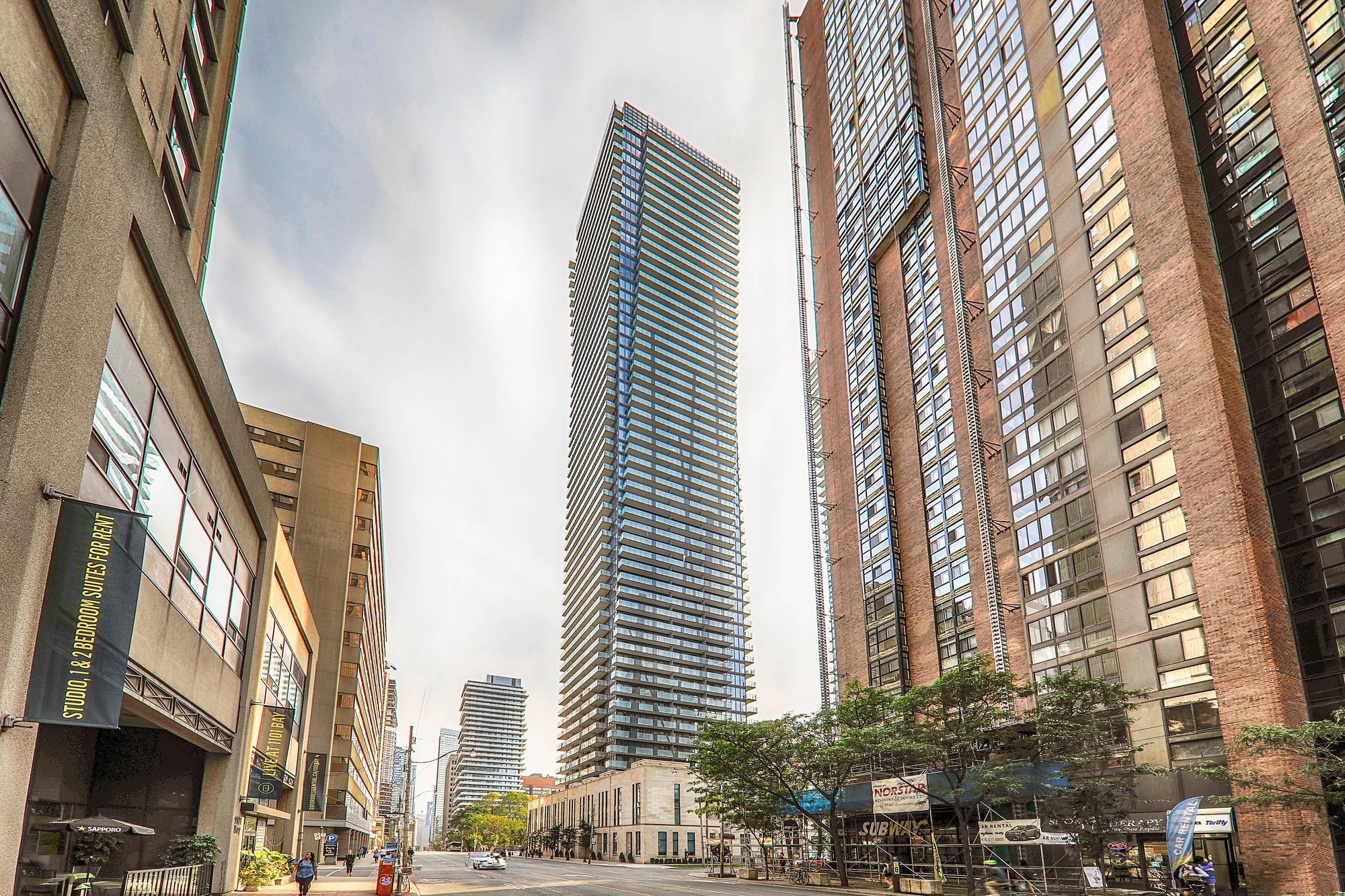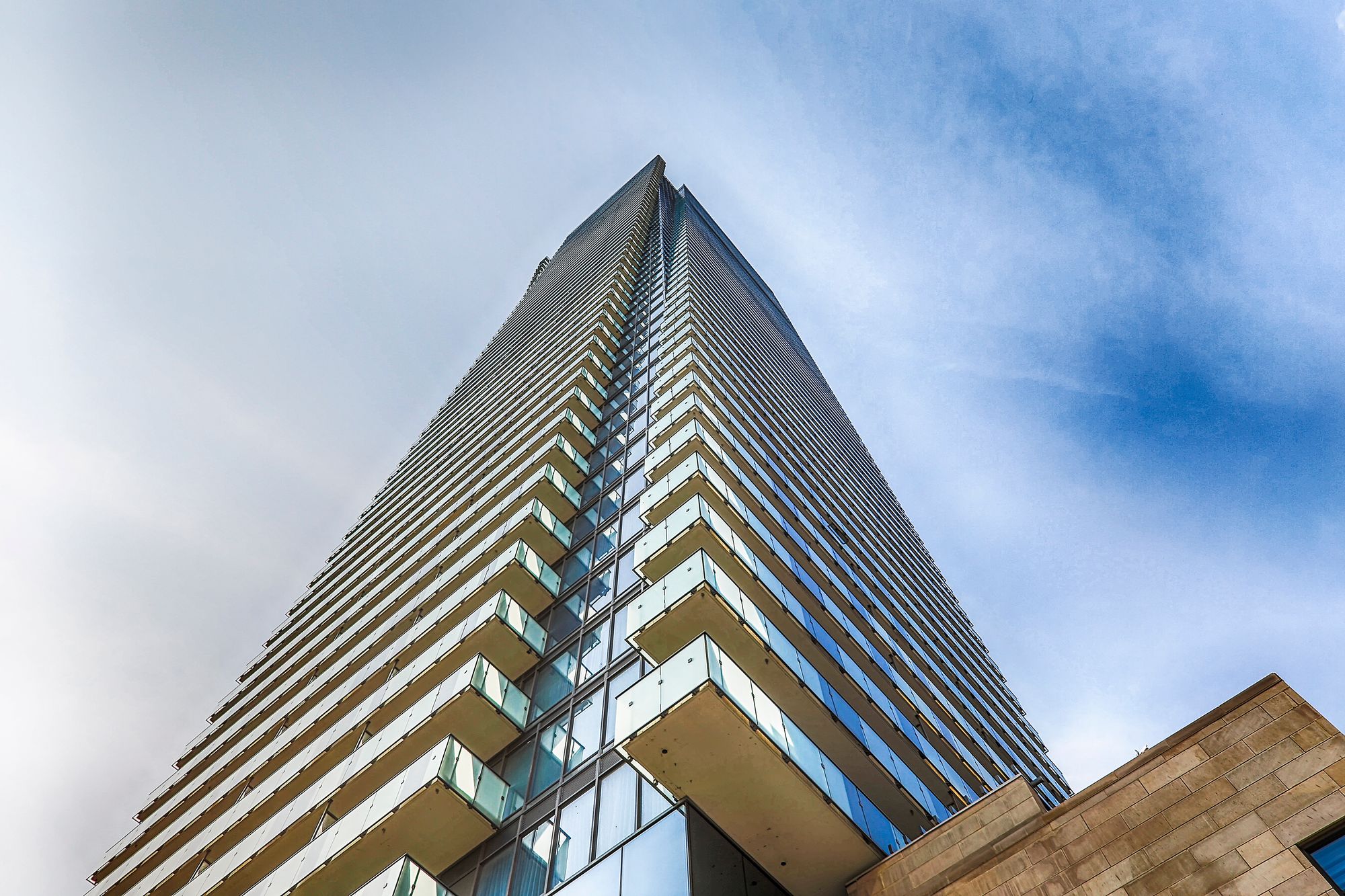 1080 Bay St, 1082-1086 Bay St, 1074-1078 Bay St & 57-75 St Mary St
8
Listings for Sale
for Sale
6
Listings for Rent
for Rent
U Condominium
1080 Bay St
1082-1086 Bay St
1074-1078 Bay St
57-75 St Mary St
U Condominium
8
Listings for Sale
for Sale
6
Listings for Rent
for Rent
0
Unit Availability
Above Average
Property Management
Shelter Canadian Properties Ltd
Unit Size Range
305 - 3288 SQFT
1080 Bay St, Toronto
About this condo
Condo Overview
Before the development at 1080 Bay Street, St. Michael's college students at the University of Toronto used this space for their annual "Residence Games". Though now students need to find another place to play Ultimate Frisbee, there's no argument against the U Condominium being a smart development of the space.
Completed in 2015, this building stands at 55 and 45 storeys. Though these condos tower over their surroundings in the Bay St. Corridor, they never near gaudiness. The Pemberton Group and architectsAlliance — led by the prolific Peter Clewes — developed and designed, respectively, the site for the most discerning eyes. Together, the tower's glass exterior patterned to resemble blades of grass, and the arrangement of the balconies, rising up in slanting pattern, form the sophisticated modern character of the building.
At the base of the two towers, residents at 1080 Bay Street come home to a three-storey, Andrea Kantelberg designed lobby. The lobby is filled with light and serviced by a 24-hour concierge. Additionally, the condo has an elegant courtyard, encircled by the opulent urban Townhomes.
Each townhome, standing three-storeys, features limestone cladding that may seem cold, but copper details — sculptural accents that over time will gracefully gain a gorgeous turquoise patina – warm this condo in the perfect way. Clewes gave thought to more than what these residences would be, but kept an eye to the future and what these homes would become.
The amenities cater to an exceptionally attractive lifestyle. Topping each tower is a 4500 square foot amenities area, accommodating to every need with a fitness centre, yoga studio, library, party room — still more: each towers' penthouse amenities area opens up to a wraparound balcony where the U Condominium's residents can take in a panoramic view that's breathtakingly awesome.
The Suites
Inside, the suites continue the U Condos' modern sensibility. Sleek cabinetry, Corian countertops, and backsplashes seem minimal, but there's no storage sacrificed, especially with many units featuring kitchen islands.
Everyone of 1080 Bay's 1002 suites has its own balcony. And if it's another one of our cold, cold winters, these suites still feel fresh with the condos' luxurious large windows. The suites take advantage of all the light let in, using open floor plans and tall, at minimum 9-foot ceilings.
With such a staggering amount of suites, there is a great range in size, and plenty of chances for prospective buyers to land Toronto condos for sale here. The studios start around 325 square feet — truly gigantic to the neighbours living in the nearby student residences — while the largest units are almost 3000 square feet. These large units are those aforementioned three-storey townhomes. At three stories, with three bedrooms, four bathrooms and their own private two-car garage, there's no comparison to these townhomes anywhere in the neighbourhood.
The Neighbourhood
Though the address on Bay Street may scream Financial District, the neighbourhood offers so much more. Yes, residents can spend money shopping at the high-end boutiques in nearby Yorkville and in Holt Renfrew on Bloor, but more modest shoppers can still enjoy the great selection of other major brand stores along Bloor, as well as the many shops on Yonge street.
The abundant surrounding green space makes the U Condo's spot at 1080 Bay Street such a unique downtown Toronto location. To the west lies the University of Toronto's St. Michael's and Victoria college campuses, where residents can enjoy a stroll through the school's charming historical architecture and groomed gardens. Further, Queens Park's large trees offer a peaceful place to picnic, as well as an enjoyable running circuit, for those so inclined.
Many great cultural venues centre around nearby Bloor and University, where the residents can walk in less than ten minutes. There residents can find the Gardiner Museum exhibiting ceramics and offering pottery classes, the Textile Museum of Canada, the Royal Ontario Museum, and the Royal Conservatory of Music, housing the stunning Koerner Hall.
Transportation
Residents of the U Condos have it easy when it comes to getting around the city. There are many TTC subway stations within walking distance. A short walk away, the Yonge-Bloor station gives residents the option of taking trains running east and west on the Bloor-Danforth Green line, or trains travelling north and south on Yonge-University-Spadina Yellow line. The latter runs through Union Station, with access to the GO, VIA and the Union-Pearson Express.
Alternatively, residents at 1080 Bay Street can take a scenic walk through campus to Museum station to access the Yellow Line. The best thing about this scenic route? It's only a five minute walk.
TTC riders have one more option: When the weather's not cooperating, a quick duck into the Manulife Center leads to an underground mall. This conveniently provides a nice sheltered path to Bay Station on the Green line.
Drivers find themselves well positioned. They are just south of Bloor Street, a major artery of the city that connects to the Don Valley Parkway only minutes away from their building.
8
Listings For Sale
Interested in receiving new listings for sale?
6
Listings For Rent
Interested in receiving new listings for rent?
Amenities
Maintenance Fees Cover
Maintenance fees include
Heat
Air Conditioning
Owner / renter pays separately
Hydro
Water
Past Sold & Rented Listings
Stats, Trends & Rankings
Price Per Square Foot
U Condominium vs The
Bay St. Corridor Area
More Expensive
per SQFT compared to the neighbourhood average
U Condominium's Avg
price per SQFT
$1,605
/ SQFT
Neighbourhood Avg
price per SQFT
$1,170
/ SQFT
Building Trends At U Condominium
Days on Market
Units at U Condominium spend an average of
17
Days on Market
based on recent sales
List vs Selling Price
On average, these condos sell for
of the list price.
Or in other words, the
entire list price
Offer Competition
Condos in this building have an
AVERAGE
chance of receiving
Multiple Offers
Turnover of Units
On average, each unit is owned for
5.2
YEARS
before being sold again
Property Value
Increase
in property value within the past twelve months
Price Ranking
Highest price per SQFT out of
32
condos in the Bay St. Corridor area
Sold Units
46
Units were
Sold
over the past twelve months
Rented Units
224
Units were
Rented
over the past twelve months
Best Value
U Condominium offers the
best value
out of 32 condos in the Bay St. Corridor neighbourhood
Return on Investment
U Condominium has the
highest ROI
out of 32 condos in the Bay St. Corridor neighbourhood
Rental Yield
U Condominium yields the
highest rent prices
out of 32 condos in the Bay St. Corridor neighbourhood
High Demand
U Condominium is the
most popular
building out of 32 condos in the Bay St. Corridor neighbourhood
Sales vs Rental Values For This Condo
Average Cost Per Sqft
$1,708
Sales Price Range
$533,000 - $555,000
Rental Price Range
$1,500 - $2,200
Average Cost Per Sqft
$1,507
Sales Price Range
$822,000 - $938,000
Rental Price Range
$2,000 - $3,000
1 Bed + Den
500 - 715 SQFT
Average Cost Per Sqft
$1,549
Sales Price Range
$865,500 - $1,121,000
Rental Price Range
$2,200 - $3,400
Average Cost Per Sqft
$1,464
Sales Price Range
$1,060,000 - $2,020,000
Rental Price Range
$2,980 - $4,350
2 Bed + Den
1458 - 2200 SQFT
Average Cost Per Sqft
$1,622
Sales Price Range
$2,110,000 - $3,990,000
Rental Price Range
$5,600 - $6,800
Average Cost Per Sqft
$1,465
Sales Price Range
$3,625,000 - $3,820,000
3 Bed + Den
2400 - 2400 SQFT
Average Cost Per Sqft
$1,666
Sales Price Range
$3,900,000 - $3,900,000
How Often Are Units Listed?
Average Sales Availability
Average Rental Availability
Ratio of Unit Type in Building
12%
Average Sales Availability
Average Rental Availability
Ratio of Unit Type in Building
28%
1 Bed + Den
500 - 749 SQFT
Average Sales Availability
Average Rental Availability
Ratio of Unit Type in Building
27%
Average Sales Availability
Average Rental Availability
Ratio of Unit Type in Building
29%
2 Bed + Den
1427 - 2200 SQFT
Average Sales Availability
Average Rental Availability
Ratio of Unit Type in Building
4%
Average Sales Availability
Average Rental Availability
Ratio of Unit Type in Building
1%
3 Bed + Den
2300 - 2794 SQFT
Average Sales Availability
Average Rental Availability
Ratio of Unit Type in Building
2%
Maintenance Fees

U Condominium vs The

Bay St. Corridor Area
Less Expensive
per SQFT compared to the neighbourhood average
U Condominium's Avg
monthly maintenance
fee per SQFT
$0.67
/ SQFT
Neighbourhood Avg
monthly maintenance
fee price per SQFT
$0.79
/ SQFT
Similar condos