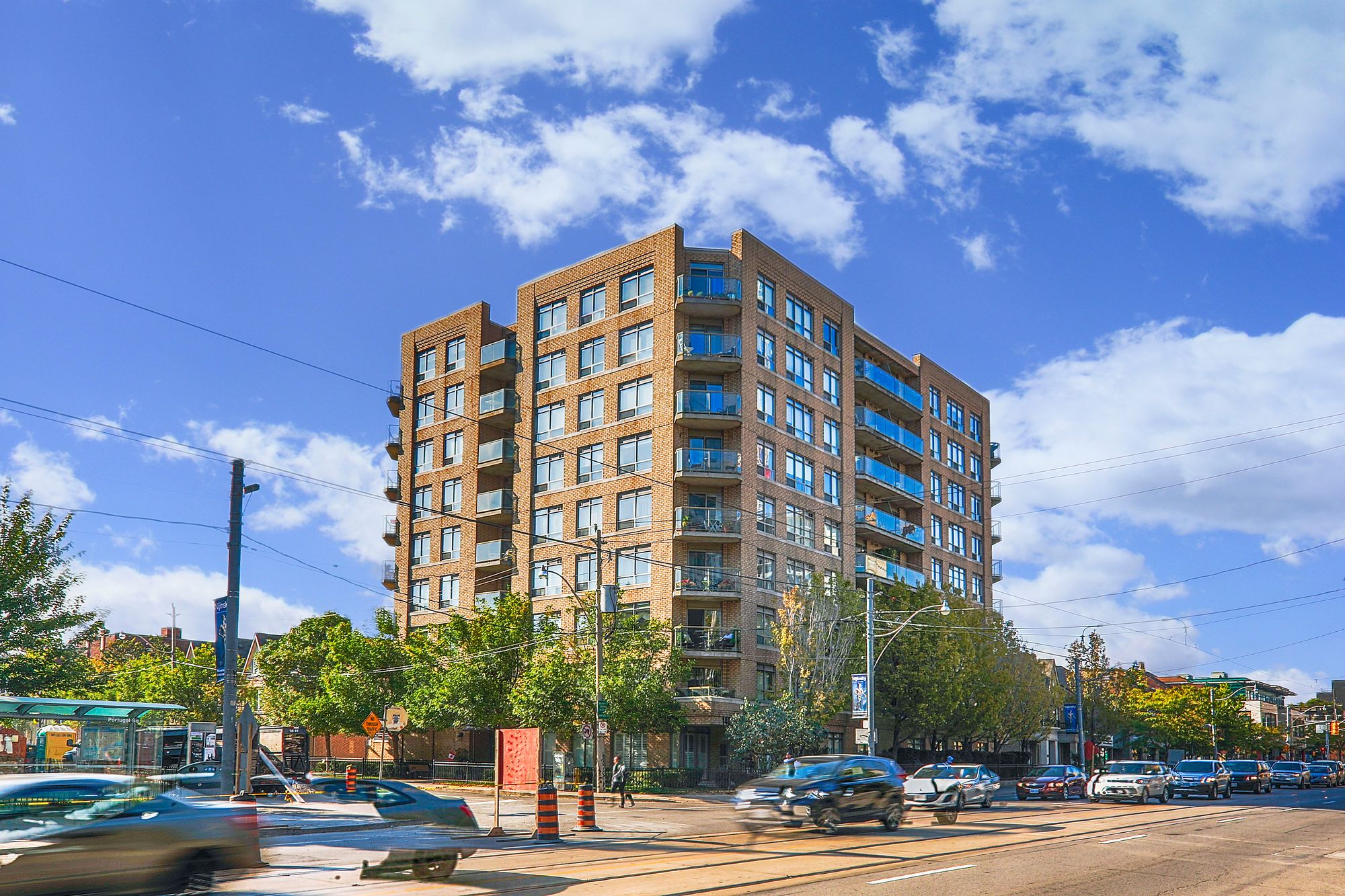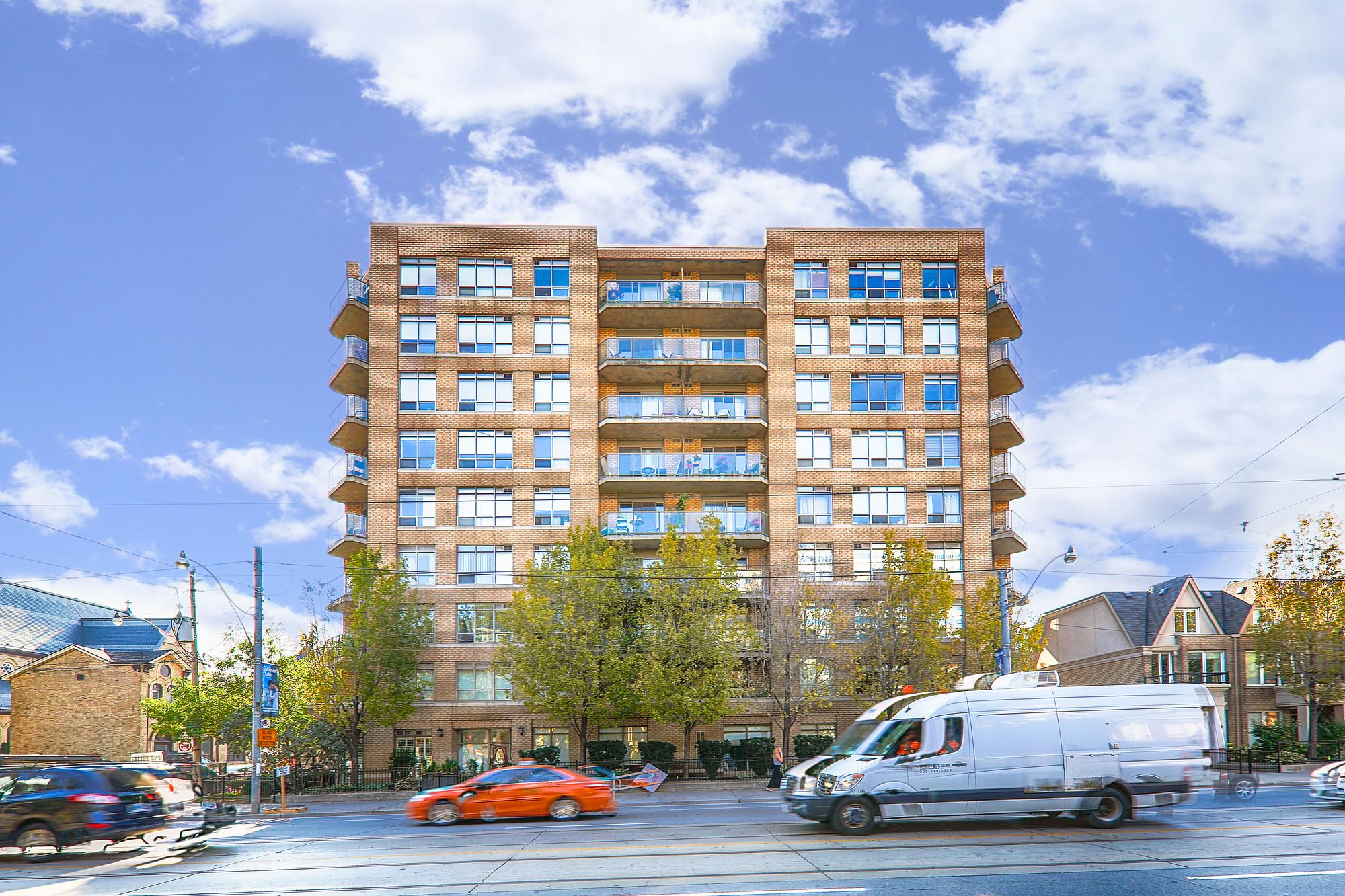 140 Bathurst St
0
Listings for Sale
for Sale
0
Listings for Rent
for Rent
Adelaide Square
140 Bathurst St
Adelaide Square
0
Listings for Sale
for Sale
0
Listings for Rent
for Rent
0
Property Management
Goldview Property Management Ltd
Unit Size Range
500 - 1370 SQFT
140 Bathurst St, Toronto
About this condo
Condo Overview
If you've been looking for an opportunity to break into the Toronto condo market — this might be the property you've been seeking.
Built in 2000, Adelaide Square is a traditional 9-storey brown-brick condominium, offering affordable Toronto condos for sale in a trendy community; 140 Bathurst street has been well-maintained and is surrounded by small fenced gardens and tall trees, adding a sense of privacy. This building has a respectable list of amenities: gym, meeting room, party room, security guard, and parking garage.
In recent years the Queen West neighbourhood has seen many new developments and conversions, and while there certainly are flashier buildings out there, few offer the same value per square foot that residents get at Adelaide Square. Considering that Queen West is a neighbourhood on the rise, these units could be a great investment opportunity for potential buyers.
140 Bathurst Street is ideal for students and first-time home buyers who are looking for a spacious and affordable downtown Toronto condo.
The Suites
Most modern condos follow open-concept floor plans and minimalist design — 140 Bathurst makes great use of living space but also features separate kitchens and distinct living areas in some units.
Adelaide Square houses 91 condos, with suite sizes that range from 530 sq. ft for a 1 bedroom, to 1433 for the largest 2 bedroom. Finishes vary based past renovations but expect hardwood floors, traditional layouts that maximize space, nine foot ceilings, large windows, ensuite laundry, and private balconies.
The Neighbourhood
The Queen West neighbourhood has become one of the trendier communities in Toronto — with micro-breweries, boutique shopping, cozy cafes and fantastic restaurants, it makes perfect sense this area has seen a surge of new developments. Another selling point of this community is its close proximity to King West and the Fashion District — TTC service allows for quick transit to Toronto's hippest attractions.
Trendy neighbourhoods and microbreweries go hand in hand — Queen West has a few microbreweries within the neighbourhood or just outside of it; Bellwoods Brewery has some great brews and a great patio to go with it, 3 Brewers Liberty is just south of your neighbourhood, and Northern Maverick Brewing Co. is a huge pub house with a menu packed full of comfort food and delicious brews.
Queen Street does not carry the same name recognition for shopping that Bloor does, but it offers a diverse shopping experience; at 140 Bathurst you are minutes from stores like Exclucity Downtown Toronto Queen St. and Heel Boy for all your footwear needs, WTFash, Sydney's, Frank and Oak, Anthropologie, and so many more unique shops and established brands.
Coffee drinkers have options for a caffeinated jolt; there are the usual suspects like Starbucks and Tim Hortons on Queen Street but also unique cafes such as Early Bird Coffee & Kitchen, Jimmy's Coffee, and Strangelove Coffee Queen. Dining options are plentiful here as well; there's Lamesa Restaurant for Filipino inspired dishes, Lisa Marie for pub food and craft beers, North of Brooklyn Pizzeria for unique pies in an industrial setting, and B. GOOD for burgers and salad.
Queen West has a lot to offer residents in the way of convenience, both for grocery shopping and green spaces. For grocery runs, there's a nearby Loblaws and Qi Natural Food on Queen, and The Kitchen Table on King. And when you just need a little bit of nature — there is St. Andrew's Playground to the east, Victoria Square Park to the south, Stanley Park to the west, and Trinity Bellwoods Park to the north-east.
Transportation
Adelaide Square has a Walk Score of 97 — so residents can enjoy the sights of this quaint neighbourhood while running errands on foot.
TTC riders have it easy at this location with eastbound and westbound streetcar service on King and Queen, north and southbound service on Bathurst and Spadina. Should you need to go further, the streetcar can quickly connect you to subway lines for travel throughout the city.
Drivers will not need to spend much time in city traffic, because the Gardiner Expressway is less than 10 minutes south via Spadina Avenue. For north or eastbound travel out of the city; head north on Bathurst to Allen road for the 401.
0
Listings For Sale
Interested in receiving new listings for sale?
0
Listings For Rent
Interested in receiving new listings for rent?
Amenities
Maintenance Fees Cover
Maintenance fees include
Water
Owner / renter pays separately
Hydro
Heat
Air Conditioning
Past Sold & Rented Listings
Stats, Trends & Rankings
Price Per Square Foot
Adelaide Square vs The
Queen West Area
Less Expensive
per SQFT compared to the neighbourhood average
Adelaide Square's Avg
price per SQFT
$920
/ SQFT
Neighbourhood Avg
price per SQFT
$1,197
/ SQFT
Building Trends At Adelaide Square
Days on Market
Units at Adelaide Square spend an average of
4
Days on Market
based on recent sales
List vs Selling Price
On average, these condos sell for
above
the list price.

Offer Competition
Condos in this building have a
HIGH
chance of receiving
Multiple Offers
Turnover of Units
On average, each unit is owned for
5
YEARS
before being sold again
Property Value
Decrease
in property value within the past twelve months
Price Ranking
Highest price per SQFT out of
46
condos in the Queen West area
Sold Units
2
Units were
Sold
over the past twelve months
Rented Units
6
Units were
Rented
over the past twelve months
Best Value
Adelaide Square offers the
best value
out of 46 condos in the Queen West neighbourhood
Return on Investment
Adelaide Square has the
highest ROI
out of 46 condos in the Queen West neighbourhood
Rental Yield
Adelaide Square yields the
highest rent prices
out of 46 condos in the Queen West neighbourhood
High Demand
Adelaide Square is the
most popular
building out of 46 condos in the Queen West neighbourhood
Sales vs Rental Values For This Condo
Average Cost Per Sqft
$892
Sales Price Range
$541,000 - $541,000
1 Bed + Den
549 - 595 SQFT
Rental Price Range
$1,575 - $2,200
Average Cost Per Sqft
$774
Sales Price Range
$675,000 - $675,000
Rental Price Range
$2,600 - $2,800
How Often Are Units Listed?
Average Sales Availability
Average Rental Availability
Ratio of Unit Type in Building
3%
Average Sales Availability
Average Rental Availability
Ratio of Unit Type in Building
43%
1 Bed + Den
549 - 671 SQFT
Average Sales Availability
Average Rental Availability
Ratio of Unit Type in Building
12%
Average Sales Availability
Average Rental Availability
Ratio of Unit Type in Building
37%
2 Bed + Den
1353 - 1353 SQFT
Average Sales Availability
Average Rental Availability
Ratio of Unit Type in Building
5%
Average Sales Availability
Average Rental Availability
Ratio of Unit Type in Building
3%
Maintenance Fees

Adelaide Square vs The

Queen West Area
More Expensive
per SQFT compared to the neighbourhood average
Adelaide Square's Avg
monthly maintenance
fee per SQFT
$0.98
/ SQFT
Neighbourhood Avg
monthly maintenance
fee price per SQFT
$0.75
/ SQFT
Similar condos