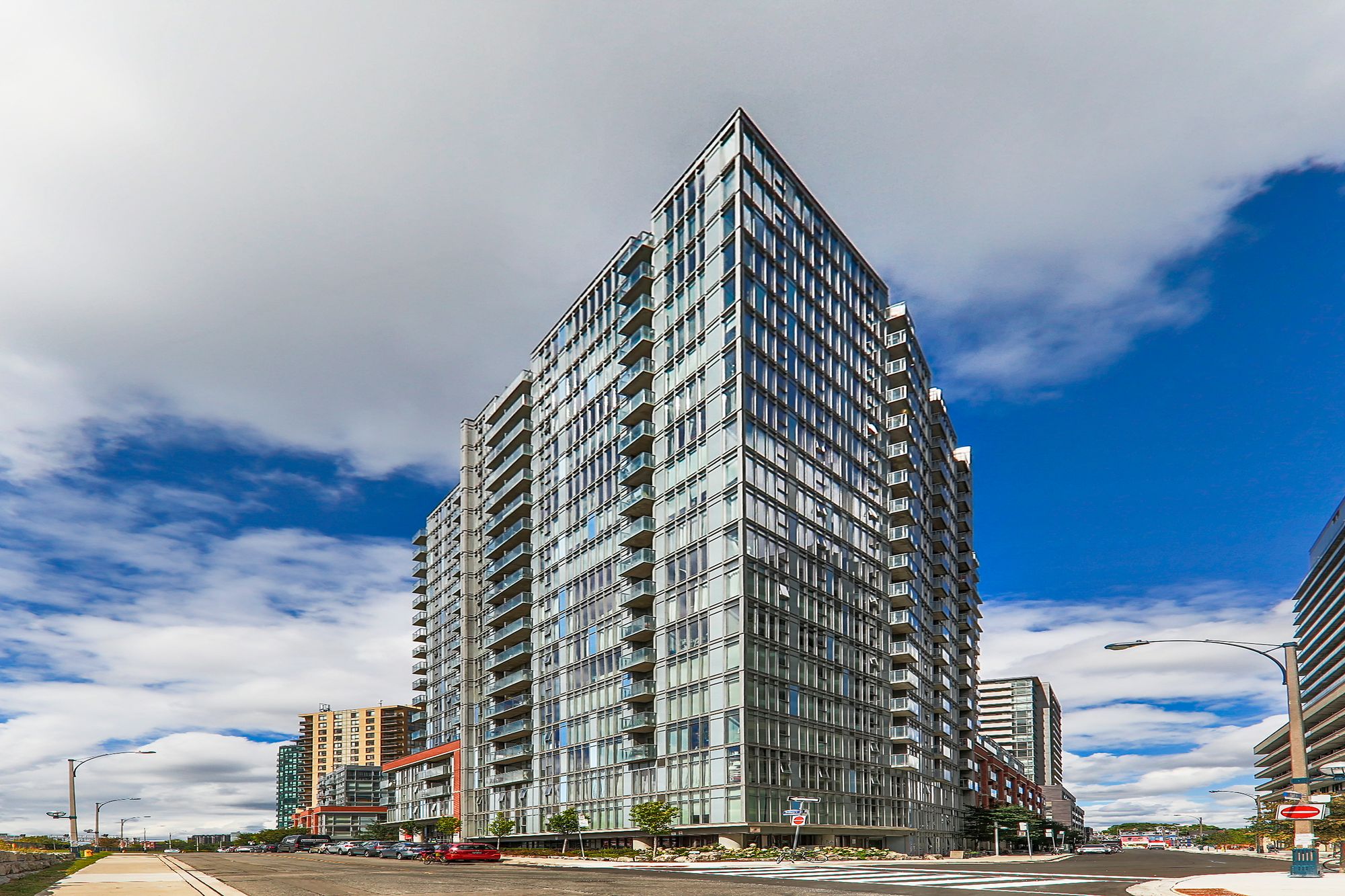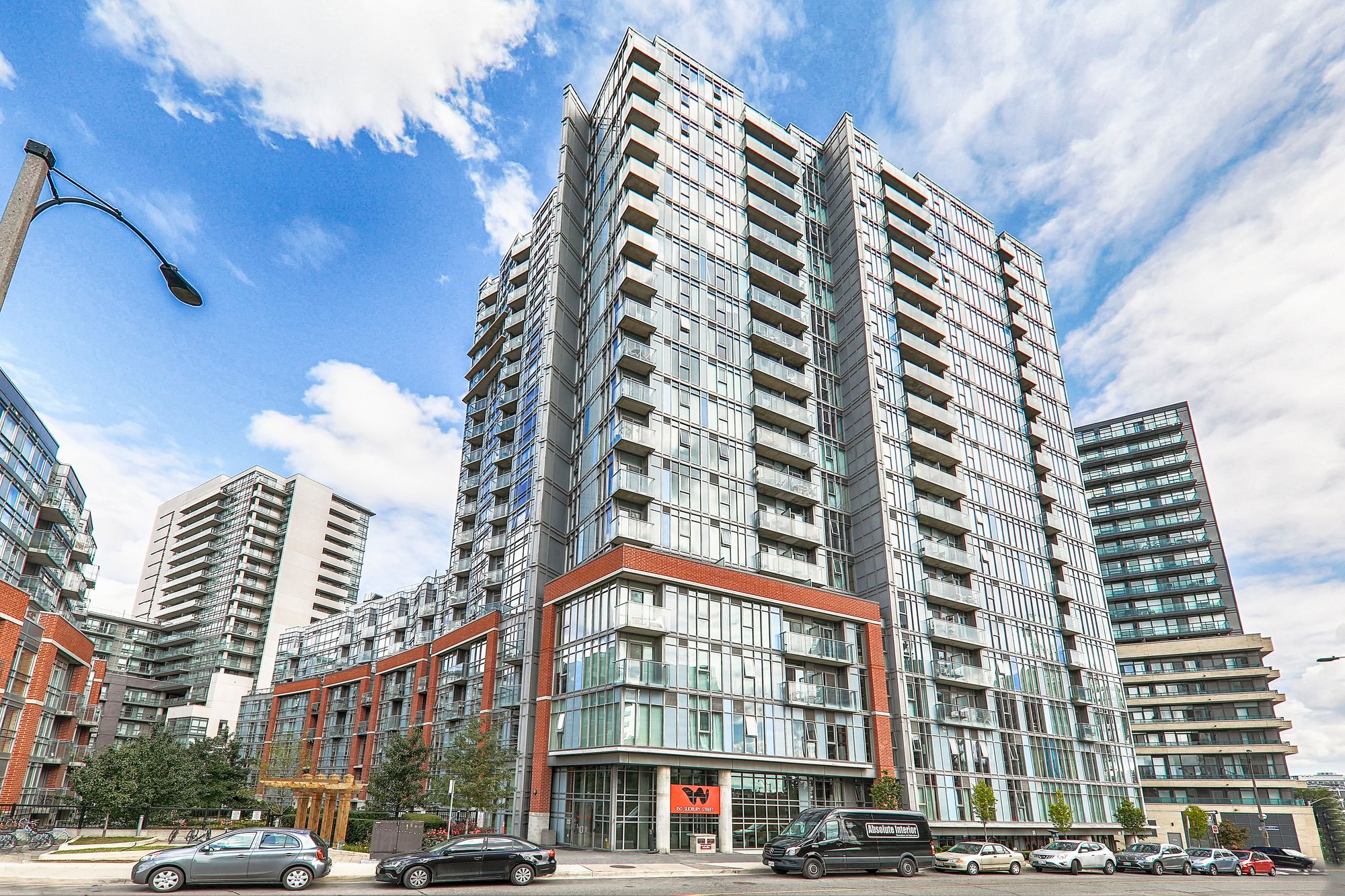 150 Sudbury St
2
Listings for Sale
for Sale
1
Listing for Rent
for Rent
Westside Gallery Lofts
150 Sudbury St
Westside Gallery Lofts
2
Listings for Sale
for Sale
1
Listing for Rent
for Rent
0
Unit Availability
Above Average
Property Management
First Service Residential
Unit Size Range
336 - 1000 SQFT
150 Sudbury St, Toronto
About this loft
Loft Overview
The Little Portugal neighbourhood is one of those areas that will never lose its charm, no matter how many modern mid-rise condos pop up here — there's simply too much history. Tasteful new constructions like the Westside Gallery Lofts are even embraced by locals, as they offer more buyers the chance to inhabit this charismatic pocket of west Toronto.
The Westside Gallery Lofts at 150 Sudbury Street is part of a dual-building project that also includes the Curve Condos at 170 Sudbury. The building at 150 Sudbury was the first to be constructed in 2012, with the Curve Condos following suit about two years later.
Urbancorp is behind the construction of this sleek glass structure. Sections of red brick frame the base of the building, adding a touch of traditionalism to 150 Sudbury Street. A landscaped courtyard divides the two sister buildings, while simultaneously offering residents some green space to enjoy right outside the front doors.
A semi-private courtyard isn't the only perk of living here though. Residents also have access to a gym, sauna, and pool, as well as party and meeting rooms. Guest suites are also available for friends of residents who are too infatuated with these Toronto lofts to go back to their own homes.
While the Westside Gallery Lofts doesn't overpower the neighbourhood, as it reaches to a comfortable 20 storeys, it is 12 floors taller than its next-door neighbour at 170 Sudbury. Even with only 20 levels to fill, Urbancorp managed to create 369 brand new lofts for those looking to settle down in Toronto's west end.
The Suites
The lofts are not palatial in size, but with all of the amenities plus the city at their doorsteps, residents seem to make due. With lofts starting at approximately 330 square feet, single young buyers are likely to find what they are looking for here. For those in need of a bit more space, the largest units here reach to just under 1,000 square feet. First time home buyers who are looking to crack the market will be pleased to know that prices here are generally below those of Toronto condos for sale in neighbourhoods such as Queen West and Trinity Bellwoods.
Regardless of size, the walls at 150 Sudbury Street are covered in windows that reach from ceiling to floor. On top of the natural light that pours in through oversized windows, many of the homes are also outfitted with generously sized balconies.
This building wouldn't be called the Westside Gallery Lofts if they didn't have some of those quintessential loft features. The homes are 150 Sudbury therefore have 9 foot ceiling heights, exposed concrete, hardwood flooring, and visible ductwork, making for a more interesting look than the standard blank slate condo. Since the building is a modern construction, however, finishes are fresh and glossy, especially in the kitchens and bathrooms.
The Neighbourhood
With their homes in the charming Little Portugal neighbourhood, residents of the Westside Gallery Lofts have plenty to explore in their spare time. Just up the block is West Queen West, a street known for its style in every sense of the word. In fact, Vogue magazine named this strip of Queen one of the world's coolest neighbourhoods in 2014.
West Queen West isn't best to discover at any particular time of day. Sunday morning strollers can stop in for brunch at the Drake Hotel or any of the cute cafés they may come across. Nightlife seekers can wander the exact same area and be equally satisfied by the cocktail bars and concert venues here. Foodies will likely want to make a reservation at any of the inventive eateries on Queen or Ossington, where restaurants are known to fill their tables days ahead of time.
Liberty Village is yet another area to explore, to the south of 150 Sudbury Street. Just beyond this area is Lake Ontario, where outdoorsy types can walk or cycle along the Martin Goodman Trail, or take a dip in Sunnyside Pool.
Transportation
With its location just west of the downtown core and the financial district, residents won't have as much traffic to deal on their commutes. Drivers can even hop onto the Gardiner Expressway via Jameson Avenue, after which they can zip around the southern edge of the city in a hurry. From 150 Sudbury, even Pearson International Airport is only a 20-minute drive away.
Those without cars are in luck too. The streetcar service along Queen Street West runs 24 hours a day, and carries passengers toward Osgoode subway station on the University-Spadina line. The King streetcar is another great option, as well as buses that run north and south along Dufferin Street and Ossington Avenue.
2
Listings For Sale
Interested in receiving new listings for sale?
1
Listings For Rent
Interested in receiving new listings for rent?
Amenities
Maintenance Fees Cover
Maintenance fees include
Water
Owner / renter pays separately
Hydro
Heat
Air Conditioning
Past Sold & Rented Listings
Stats, Trends & Rankings
Price Per Square Foot
Westside Gallery Lofts vs The
Little Portugal Area
Less Expensive
per SQFT compared to the neighbourhood average
Westside Gallery Lofts's Avg
price per SQFT
$1,010
/ SQFT
Neighbourhood Avg
price per SQFT
$1,088
/ SQFT
Building Trends At Westside Gallery Lofts
Days on Market
Units at Westside Gallery Lofts spend an average of
10
Days on Market
based on recent sales
List vs Selling Price
On average, these lofts sell for
above
the list price.

Offer Competition
Lofts in this building have a
HIGH
chance of receiving
Multiple Offers
Turnover of Units
On average, each unit is owned for
5.7
YEARS
before being sold again
Property Value
Increase
in property value within the past twelve months
Price Ranking
Highest price per SQFT out of
16
condos in the Little Portugal area
Sold Units
31
Units were
Sold
over the past twelve months
Rented Units
29
Units were
Rented
over the past twelve months
Best Value
Westside Gallery Lofts offers the
best value
out of 16 condos in the Little Portugal neighbourhood
Return on Investment
Westside Gallery Lofts has the
highest ROI
out of 16 condos in the Little Portugal neighbourhood
Rental Yield
Westside Gallery Lofts yields the
highest rent prices
out of 16 condos in the Little Portugal neighbourhood
High Demand
Westside Gallery Lofts is the
most popular
building out of 16 condos in the Little Portugal neighbourhood
Sales vs Rental Values For This Loft
Rental Price Range
$1,995 - $2,100
Average Cost Per Sqft
$1,202
Sales Price Range
$580,000 - $590,000
Rental Price Range
$1,725 - $2,150
1 Bed + Den
540 - 700 SQFT
Average Cost Per Sqft
$895
Sales Price Range
$530,000 - $695,000
Rental Price Range
$1,950 - $2,350
Average Cost Per Sqft
$905
Sales Price Range
$599,000 - $950,000
Rental Price Range
$2,100 - $3,100
How Often Are Units Listed?
Average Sales Availability
Average Rental Availability
Ratio of Unit Type in Building
2%
Average Sales Availability
Average Rental Availability
Ratio of Unit Type in Building
19%
1 Bed + Den
537 - 770 SQFT
Average Sales Availability
Average Rental Availability
Ratio of Unit Type in Building
29%
Average Sales Availability
Average Rental Availability
Ratio of Unit Type in Building
50%
2 Bed + Den
793 - 983 SQFT
Average Sales Availability
Average Rental Availability
Ratio of Unit Type in Building
3%
Maintenance Fees

Westside Gallery Lofts vs The

Little Portugal Area
Less Expensive
per SQFT compared to the neighbourhood average
Westside Gallery Lofts's Avg
monthly maintenance
fee per SQFT
$0.62
/ SQFT
Neighbourhood Avg
monthly maintenance
fee price per SQFT
$0.74
/ SQFT
Similar lofts