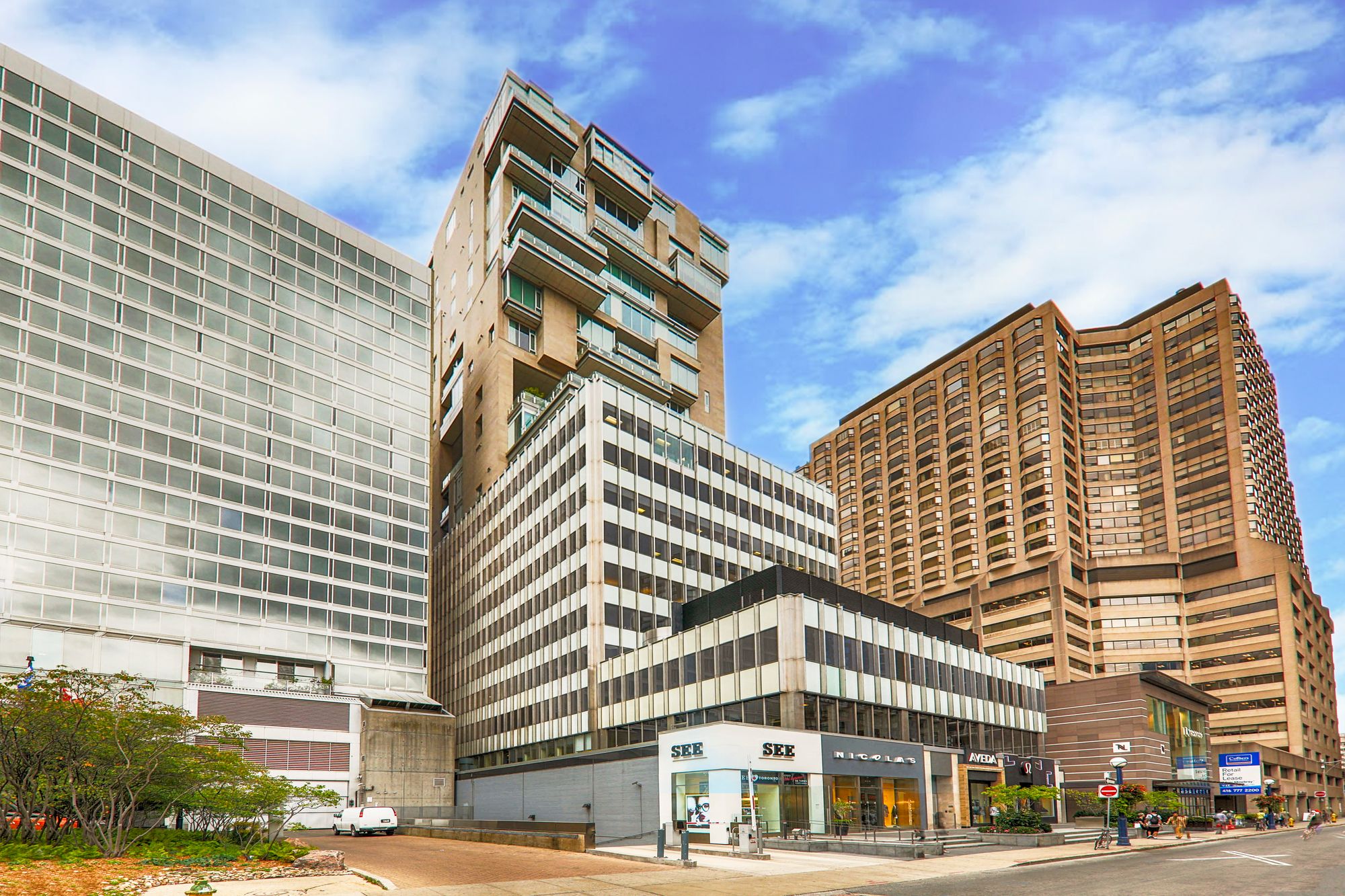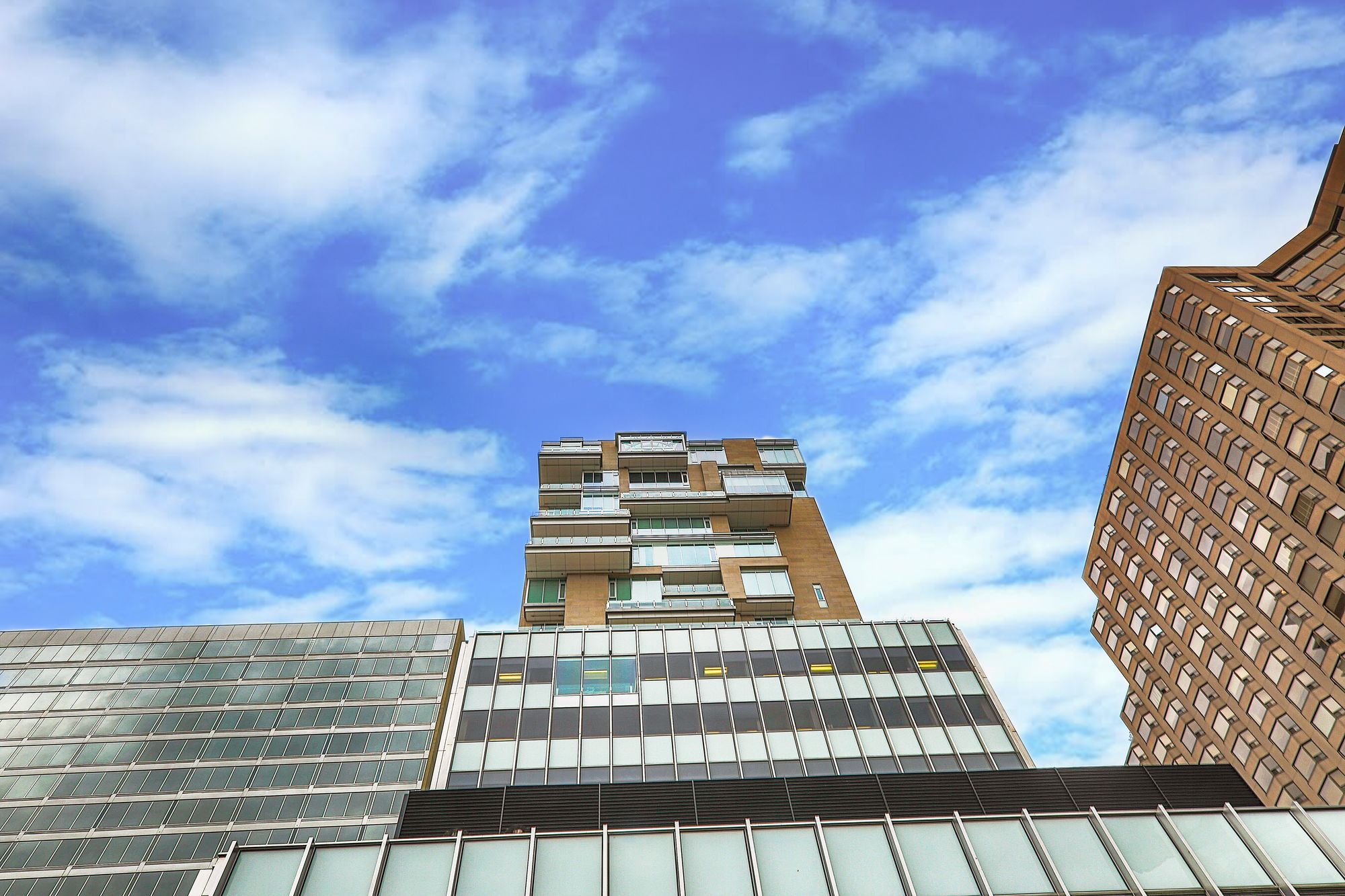 155 Cumberland St
0
Listings for Sale
for Sale
0
Listings for Rent
for Rent
155 Cumberland
155 Cumberland St
155 Cumberland
0
Listings for Sale
for Sale
0
Listings for Rent
for Rent
0
Developer
Kingsett Capital
Property Management
Bentall Kennedy
Unit Size Range
1790 - 14698 SQFT
155 Cumberland St, Toronto
About this condo
Condo Overview
Just northeast from the intersection of Avenue Road and Bloor Street West, prospective buyers will find the luxurious and unique condos at 155 Cumberland Street. These exclusive homes are set in an idyllic location for Torontonians in search of a modern home close to downtown Toronto.
Built in 2010, 155 Cumberland has a highly distinctive façade of limestone, metal and glass. Its north and south faces are composed of staggered, cubist-inspired geometric shapes that jut out to form balconies and terraces. At the same time, this aesthetic works to highlight the building's individuality amongst the tamer neighboring architecture.
Originally the penthouse home of Rose and Noah Torno, a wealthy Toronto couple that wanted to place their home on top of a glass office building, like those they had seen in 1960s Manhattan. Today, their former home has been renovated, while maintaining that singular 60s style. Together with the newly added 14 Yorkville condos on top of the original structure, 155 Cumberland is one of the city's most exclusive properties in the city.
The Suites
155 Cumberland's residential floors extend over 11 storeys, however they house just 15 luxury condos. These high-end homes are large for condos, especially in this area, ranging from just under 1,800 square feet, to over 10,000 square feet in the building's largest penthouse. Most of the suites come with 1 or 2 bedrooms, and 1 to 3 bathroom, while all Yorkville condos for sale in this building come with private terraces or balconies, some of which even feature their own hot tubs.
These boutique condos are designed with open-concept spaces, soaring 11-12 foot ceilings, and floor-to-ceiling windows. These design elements flood spaces with light, showing off the luxury aesthetics that complete the interior designs of the homes. Floors are finished with hardwood and polished stone in foyers and bathrooms, while additions like built-in shelves, gas fireplaces, heated floors, and private elevators add to the wow factor of the suites.
The kitchens in all of the units are uniquely designed, featuring their own style of breakfast bars, kitchen islands and contemporary, chef-inspired layouts, while all include top-of-the-line stainless-steel appliances and modern cabinetry. Bathrooms are equally luxurious, with their freestanding soaker tubs and elegant multi-piece counters.
The Neighbourhood
There's no shortage of things to do or see in the area, especially if you like to shop. Yorkville is known for its near endless supply of upscale stores, restaurants and bars, all of which are a short walk away for residents. The area also has gourmet and organic grocery stores to choose from, as well as additional shopping to be found at the Yorkville Village Mall or the Hudson's Bay Centre.
For entertainment or a dose of culture close by, residents of 155 Cumberland are living at the perfect intersection. Avenue Road and Bloor Street is home to great venues like the Royal Ontario Museum and the Gardiner Museum, the Spadina and Varsity Theaters, as well as the Koerner Concert Hall. And even more galleries and museums can be found by exploring Yorkville or Bloor Street West.
If residents are anxious to get outside, they can visit one of several parks in the area. These include Jessie Ketchum Park, Queens Park, Ramsden Park, the Rosedale Ravine, and even the Yorkville Village Parkette, just east of the building.
As well, families will be glad to find that numerous schools serve the area, such as Jessie Ketchum Jr and Sr Public School, Branksome Hall, St. Joseph's College, The University of Toronto, and Ryerson University.
Transportation
Being right near a major intersection and a 2-minute walk to the nearest subway station makes moving around easy. Residents of 155 Cumberland can take the TTC bus routes along Avenue Road, walk 2 minutes east to reach Bay Station, or ride their bikes along the bike lanes that now exist on streets like Bay and Bloor.
Drivers braving the daily commute can take Bloor Street West to reach the nearest highway, the Don Valley Parkway, which takes all of about 8 minutes.
0
Listings For Sale
Interested in receiving new listings for sale?
0
Listings For Rent
Interested in receiving new listings for rent?
Amenities
Maintenance Fees Cover
Maintenance fees include
Water
Owner / renter pays separately
Hydro
Heat
Air Conditioning
Past Sold & Rented Listings
Stats, Trends & Rankings
Price Per Square Foot
155 Cumberland vs The
Yorkville Area
More Expensive
per SQFT compared to the neighbourhood average
155 Cumberland's Avg
price per SQFT
$2,293
/ SQFT
Neighbourhood Avg
price per SQFT
$1,310
/ SQFT
Building Trends At 155 Cumberland
Days on Market
Units at 155 Cumberland spend an average of
Days on Market
based on recent sales
List vs Selling Price
On average, these condos sell for
of the list price.
Or in other words, the
entire list price
Offer Competition
Condos in this building have an
AVERAGE
chance of receiving
Multiple Offers
Turnover of Units
On average, each unit is owned for
7.5
YEARS
before being sold again
Property Value
Increase
in property value within the past twelve months
Price Ranking
Highest price per SQFT out of
55
condos in the Yorkville area
Sold Units
0
Units were
Sold
over the past twelve months
Rented Units
0
Units were
Rented
over the past twelve months
Best Value
155 Cumberland offers the
best value
out of 55 condos in the Yorkville neighbourhood
Return on Investment
155 Cumberland has the
highest ROI
out of 55 condos in the Yorkville neighbourhood
Rental Yield
155 Cumberland yields the
highest rent prices
out of 55 condos in the Yorkville neighbourhood
High Demand
155 Cumberland is the
most popular
building out of 55 condos in the Yorkville neighbourhood
Sales vs Rental Values For This Condo
How Often Are Units Listed?
Average Sales Availability
Average Rental Availability
Ratio of Unit Type in Building
34%
Average Sales Availability
Average Rental Availability
Ratio of Unit Type in Building
17%
Average Sales Availability
Average Rental Availability
Ratio of Unit Type in Building
42%
Average Sales Availability
Average Rental Availability
Ratio of Unit Type in Building
9%
Similar condos