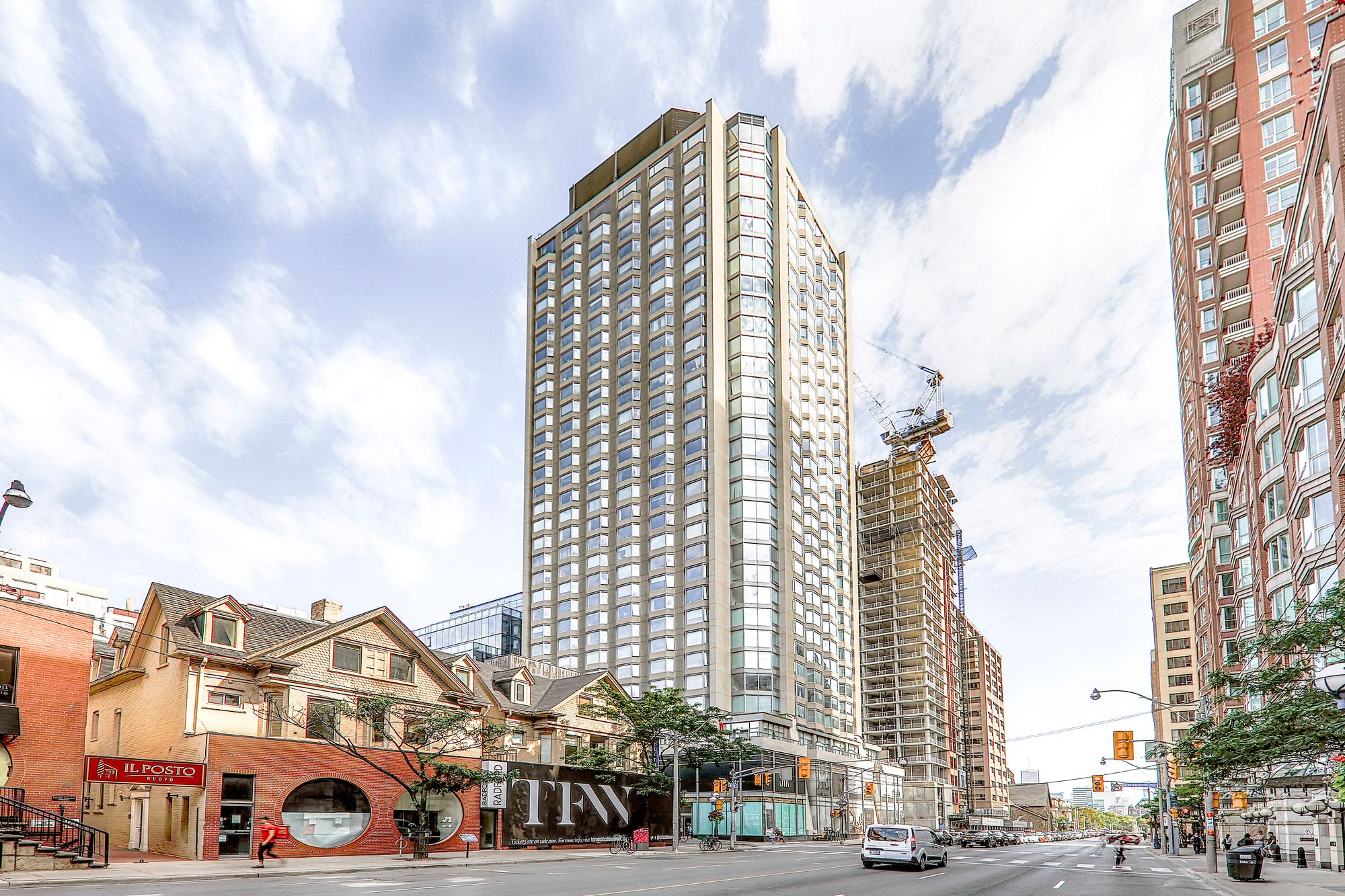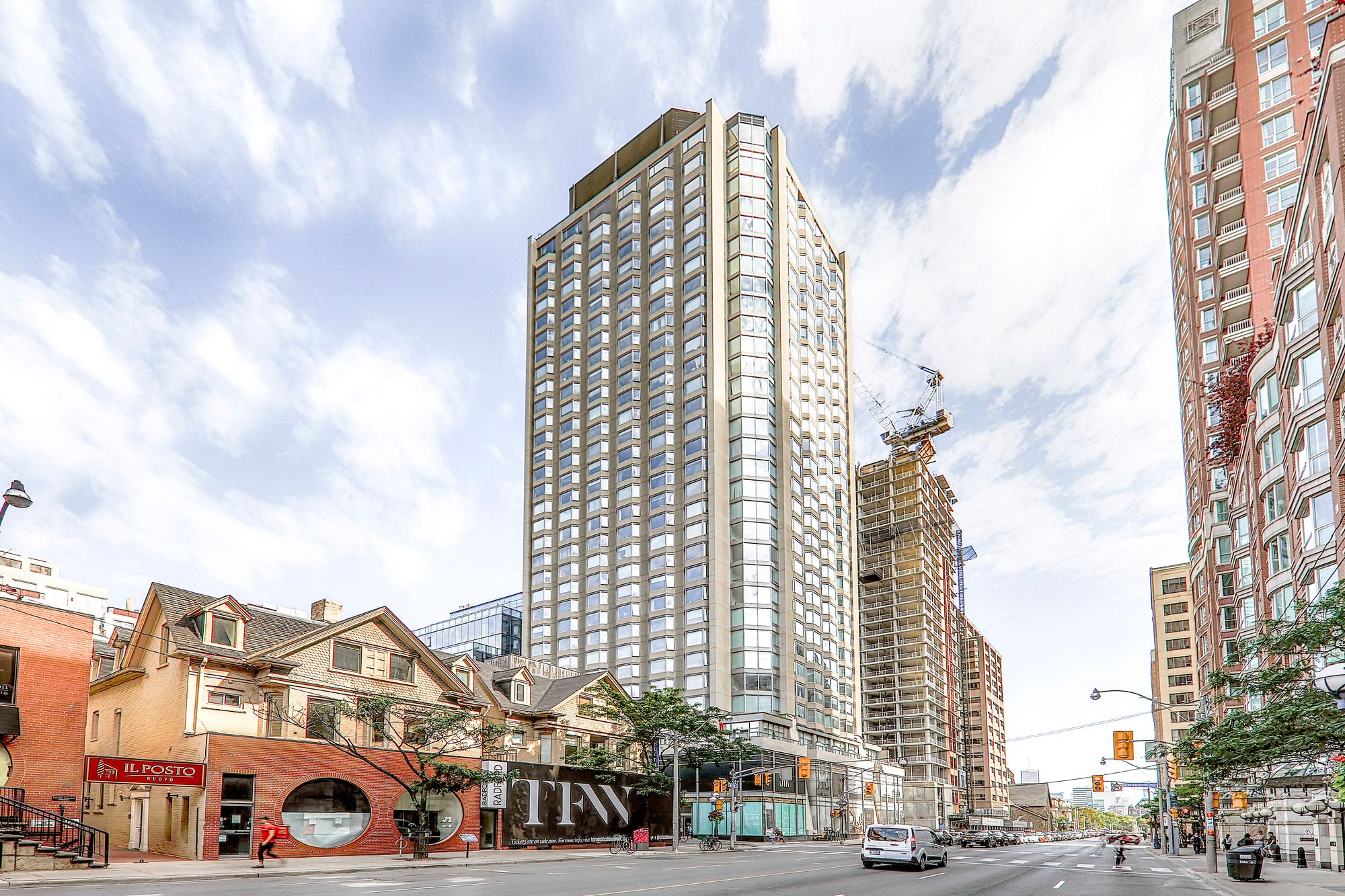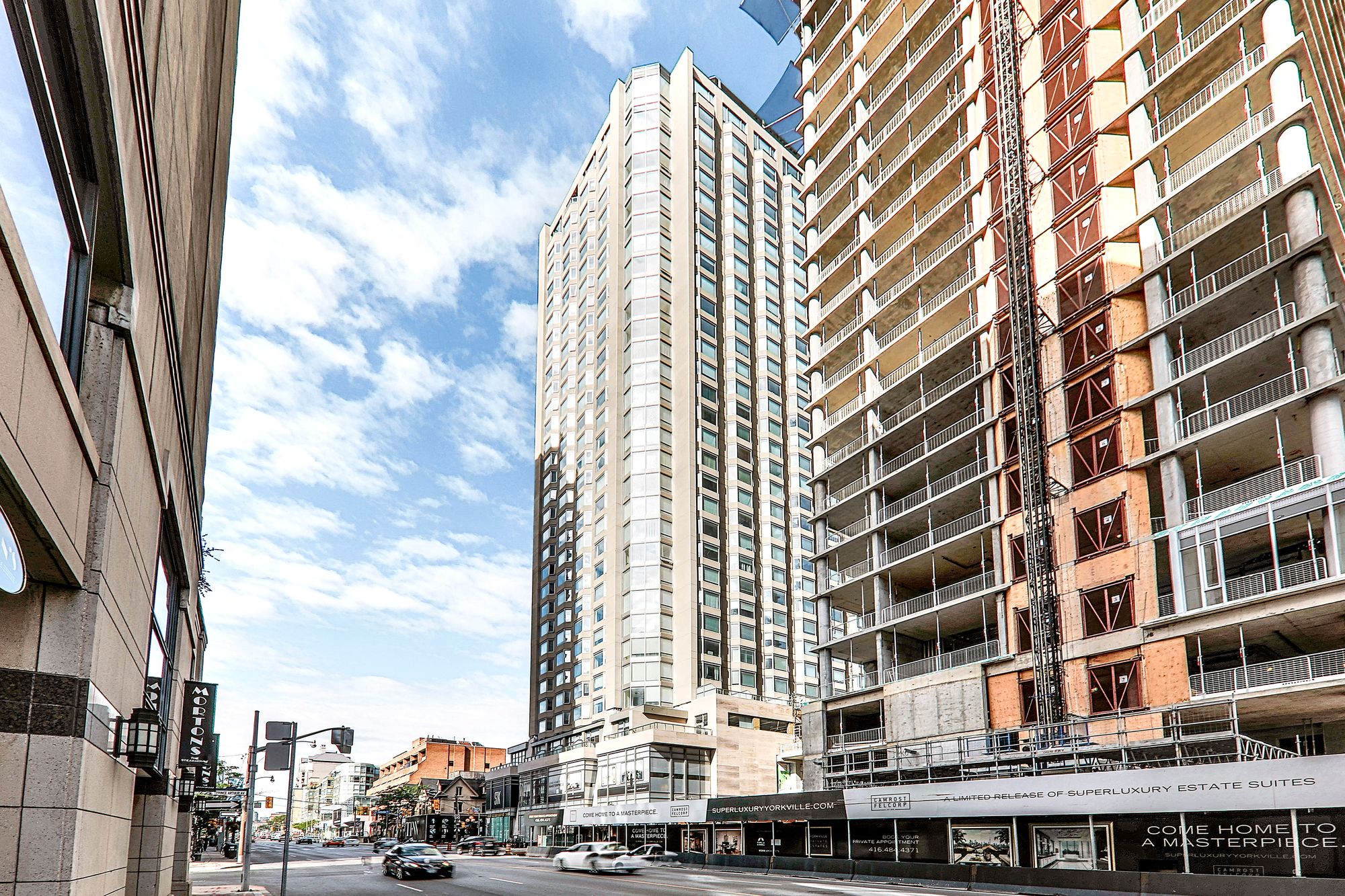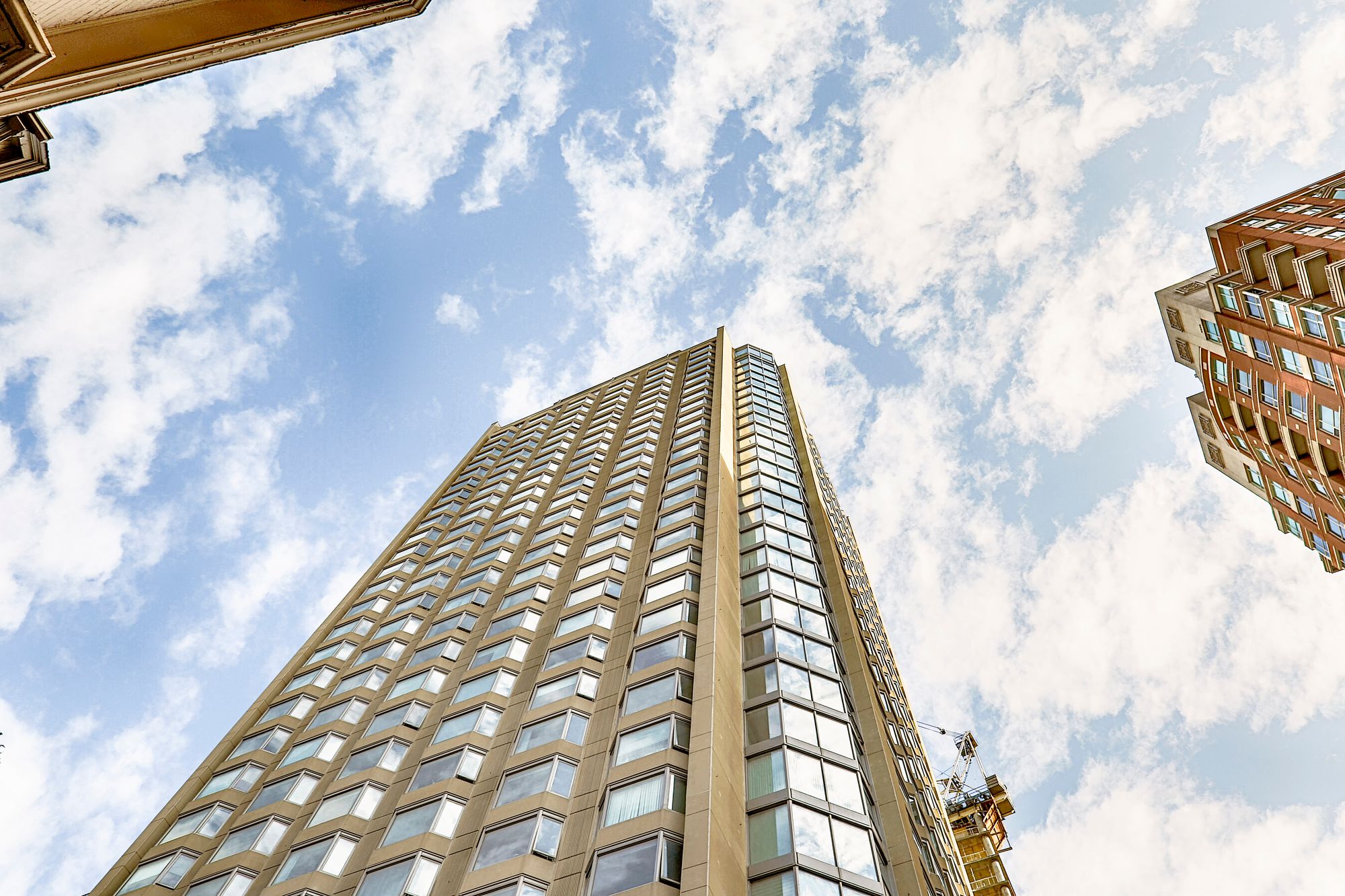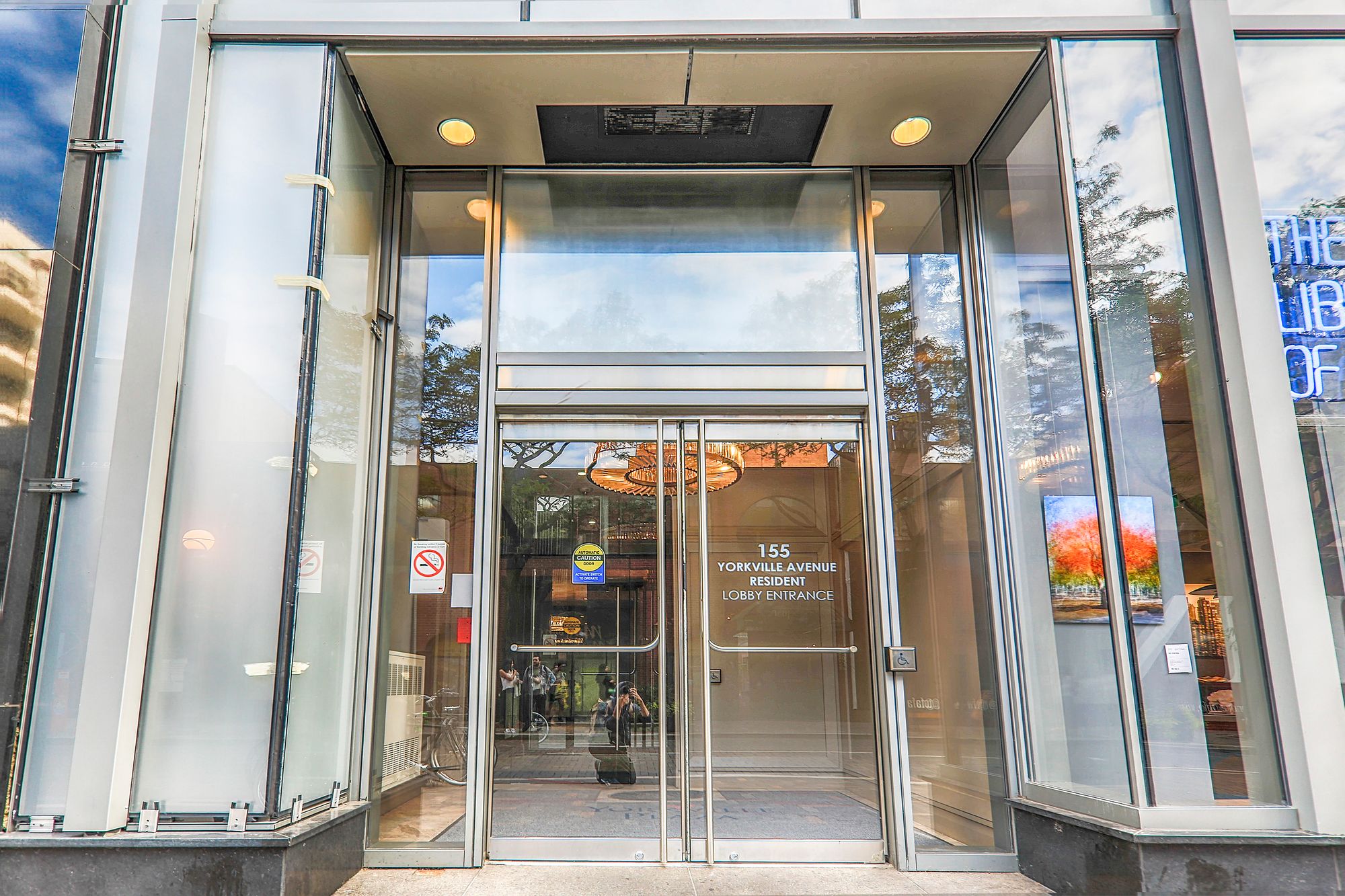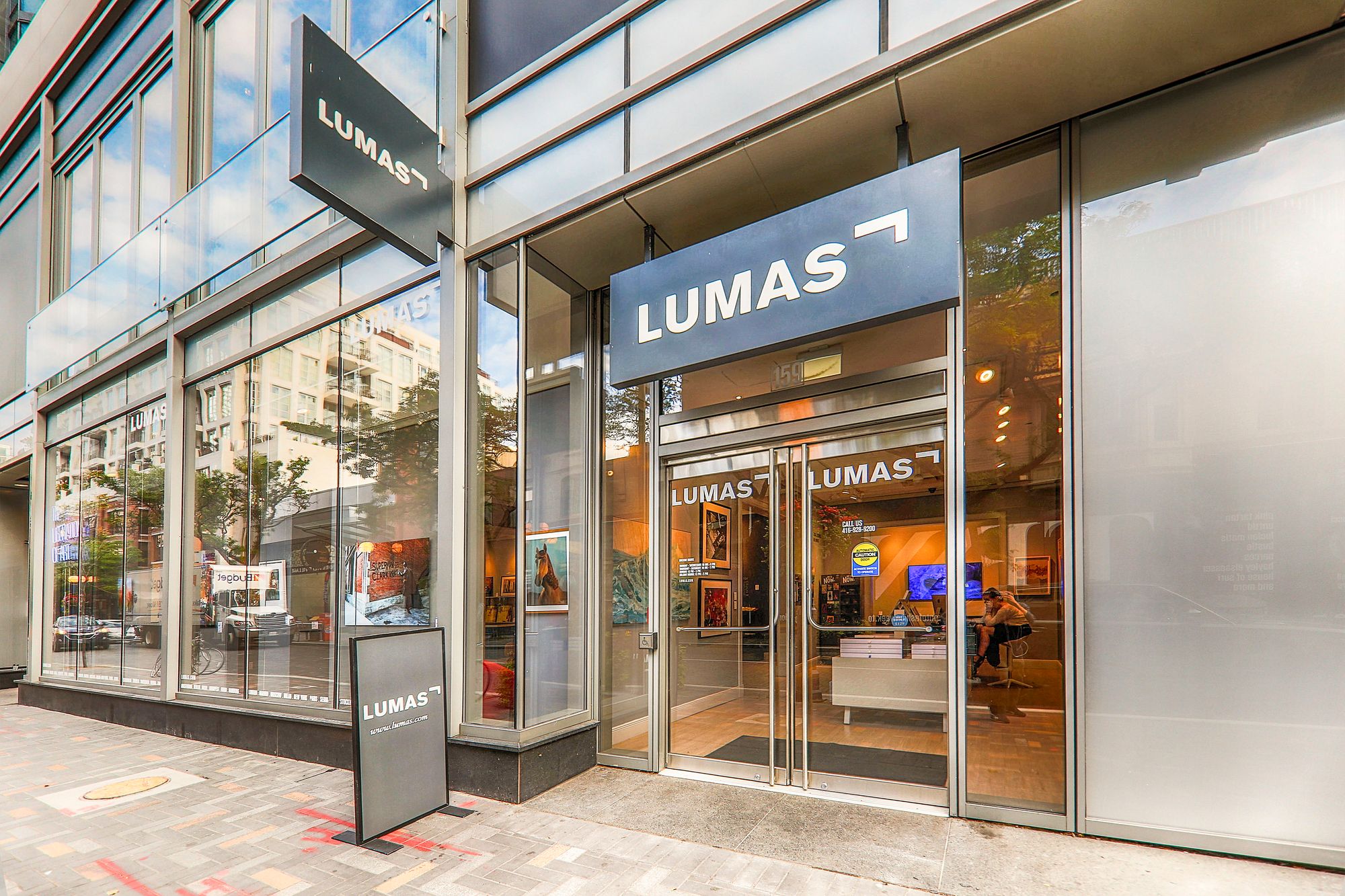 155 Yorkville Ave
Residences of Yorkville Plaza
8
Listings for Sale
for Sale
5
Listings for Rent
for Rent
Developer
Camrost-Felcorp
Property Management
Kipling Residential Management
Unit Size Range
309 - 5000 SQFT
Unit Availability
Above Average
About this condo
Sitting comfortably in the heart of Toronto's luxurious Yorkville neighbourhood, and just east of Avenue Road and north of Bloor Street, is the Residences of Yorkville Plaza Condos at 155 Yorkville Avenue. If potential residents are looking to be close to the action of both midtown Toronto and downtown Toronto, they'll be hard pressed to find homes that can boast the same comforts and conveniences as 155 Yorkville Avenue.
Formerly Yorkville's Four Seasons Hotel, the building was renovated into modern condos in 2015, while the charm and elegance the hotel was known for was carefully maintained. The original façade of simple stone and large symmetrical windows has been kept entirely intact, while a modern 2 storey glass podium frames the structure's base.
This building also has quite a few amenities for residents to enjoy, including a gym, a party room, concierge and security services, a conference room, and guest suites. Between these and the games room, lounge, and terrace, residents will have to remind themselves to get out of the house every now and then.
The Suites
155 Yorkville Avenue stands at 32 storeys tall, and holds a total of 508 suites. They typically range in size from just under 400 square feet to around 1,050 square feet, while the largest home in the building is over 4,500 square feet.
Suites range from studio apartments to those with one or two bedrooms. One and two bathrooms are standard, and additional dens grace certain units as well. There are a wide variety of floor plans, from more traditional spaces to open-concept homes. Of course, Yorkville condos for sale fetch a pretty penny, and these suites are no different.
Features like sliding glass doors, hardwood floors, and 8 foot ceilings add modern comforts to units in the Residences of Yorkville Plaza, while the large bay windows in the units fill living spaces with light, and allow for near-panoramic views of the streets below.
Kitchens are finished with modern cabinetry, integrated stainless-steel appliances, induction cooktops, ceramic backsplashes, and stone counters. Bathrooms are designed to be similarly modern, with soaker tubs, standing showers, glass doors, and porcelain and stone finishes on the walls and floors. Best of all, every suites also comes with ensuite laundry machines.
The Neighbourhood
Yorkville is packed with an almost endless supply of upscale restaurants and boutiques, neat and niche art galleries, and popular bars and clubs. The roads throughout Yorkville like Scollard Street, Hazelton Avenue and Cumberland Street are filled with an assortment of spas, eateries and shops as well.
There's also even more shopping to be found along Avenue Road and Bloor West, as well as inside nearby malls like the Yorkville Village Mall or Hudson's Bay Centre. Both of these indoor shopping centres boast grocery and liquor stores, in addition to banks, pharmacies and other locations where residents can run their errands.
If residents are keen on enjoying Toronto's cultural scene, they're in the right place — as they're just around the corner from the Royal Ontario Museum, the Gardiner Museum, Koerner Hall, and the Varsity, Spadina, and CAA Theaters. Between all of these venues, residents should be able to get their fix of movies, plays, concerts and more.
Despite being so close to downtown, 155 Yorkville Avenue is close to quite a large number of parks, such as Jessie Ketchum Park, Queens Park, Ramsden Park, and the Rosedale Valley. Several schools also serve the area around the Yorkville Plaza Condos, including Jessie Ketchum Junior and Senior Public School, Branksome Hall, St. Joseph's College, The University of Toronto, and Toronto Metropolitan University.
Transportation
Moving around and exploring the city is a breeze for residents of 155 Yorkville Avenue. TTC bus routes are easily accessible on Avenue Road, and both Bay Subway Station and Museum Station are only about 5 minutes away on foot, giving residents easy access to both of downtown's subway lines.
Nearby streets like Bay, Bloor, and Wellesley have bike lanes for cyclists to use, and for motorists, the nearest highway is the Don Valley Parkway, accessible via Bloor Street East.
8
Listings For Sale
Interested in receiving new listings for sale?
5
Listings For Rent
Interested in receiving new listings for rent?
Property Highlights
Listing History for Residences of Yorkville Plaza
Nearby Amenities
Stats, Trends & Rankings
Residences of Yorkville Plaza vs The Yorkville Area
Residences of Yorkville Plaza's Avg
Building Trends At Residences of Yorkville Plaza
Days on Strata
Units at Residences of Yorkville Plaza spend an average of
20
Days on Strata
based on recent sales
List vs Selling Price
On average, these condos sell for
below
the list price.

Offer Competition
Condos in this building have an
AVERAGE
chance of receiving
Multiple Offers
Turnover of Units
On average, each unit is owned for
5.3
YEARS
before being sold again
Property Value
Decrease
in property value within the past twelve months
Price Ranking
Highest price per SQFT out of
55
condos in the Yorkville area
Sold Units
29
Units were
Sold
over the past twelve months
Rented Units
64
Units were
Rented
over the past twelve months
Sales vs Rental Values For This Condo
Average Cost Per Sqft
$1,324
Sales Price Range
$491,000 - $580,000
Rental Price Range
$2,250 - $2,650
Average Cost Per Sqft
$1,308
Sales Price Range
$566,000 - $688,888
Rental Price Range
$2,250 - $3,300
1 Bed + Den
500 - 649 SQFT
Average Cost Per Sqft
$1,244
Sales Price Range
$640,000 - $799,888
Rental Price Range
$2,400 - $3,300
Average Cost Per Sqft
$1,204
Sales Price Range
$807,000 - $933,000
Rental Price Range
$3,800 - $5,100
How Often Are Units Listed?
Average Sales Availability
Average Rental Availability
Ratio of Unit Type in Building
12%
Average Sales Availability
Average Rental Availability
Ratio of Unit Type in Building
43%
1 Bed + Den
430 - 722 SQFT
Average Sales Availability
Average Rental Availability
Ratio of Unit Type in Building
32%
Average Sales Availability
Average Rental Availability
Ratio of Unit Type in Building
14%
3 Bed + Den
4500 - 5000 SQFT
Average Sales Availability
Average Rental Availability
Ratio of Unit Type in Building
1%
Maintenance Fees
Residences of Yorkville Plaza vs The
Yorkville Area
Residences of Yorkville Plaza's Avg
monthly maintenance fee
Neighbourhood Avg
monthly maintenance fee
Similar condos