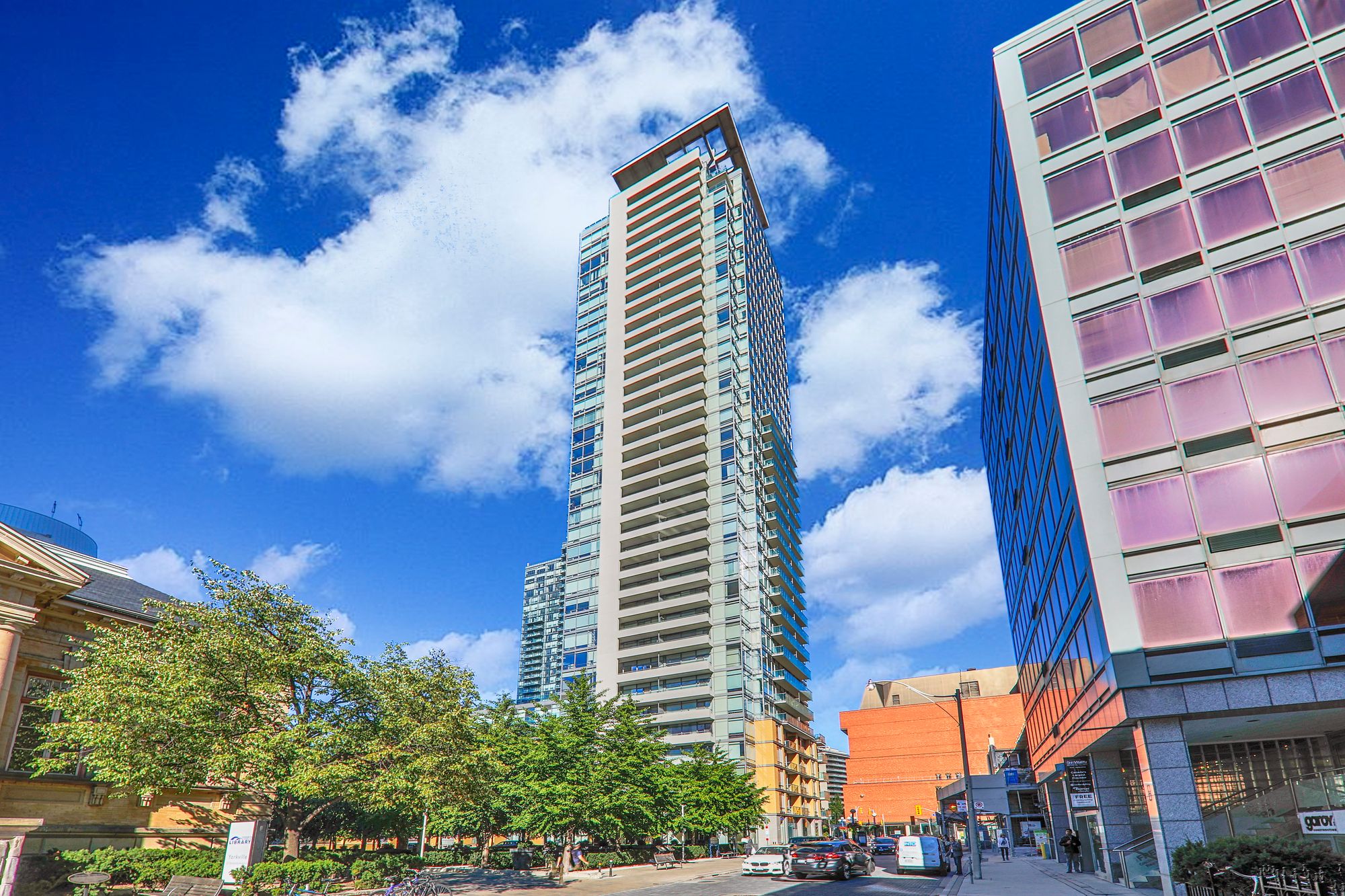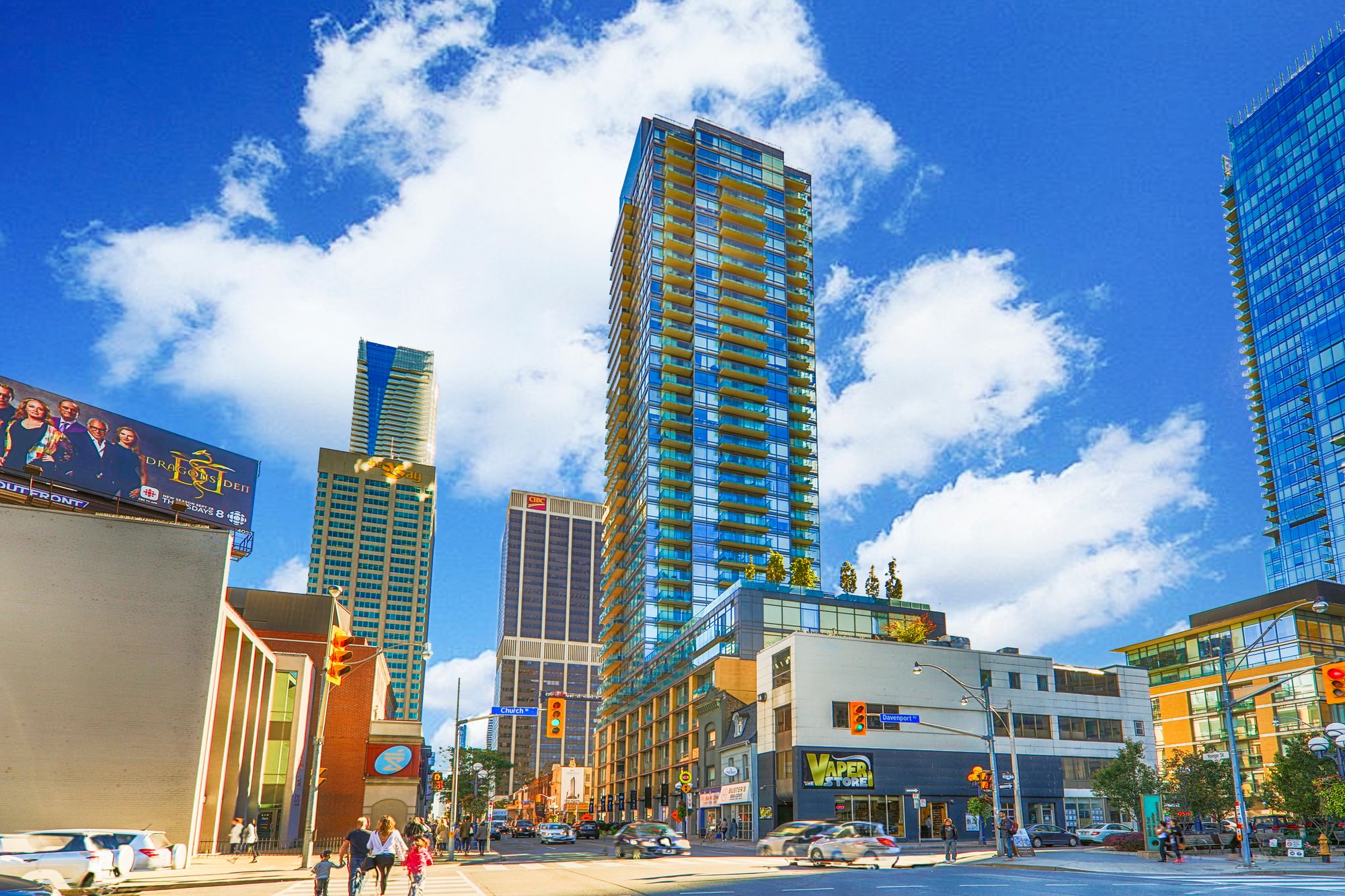 18 Yorkville Ave
0
Listings for Sale
for Sale
1
Listing for Rent
for Rent
18 Yorkville
18 Yorkville Ave
18 Yorkville
0
Listings for Sale
for Sale
1
Listing for Rent
for Rent
0
Property Management
Brookfield Property Management
Unit Size Range
371 - 3061 SQFT
18 Yorkville Ave, Toronto
About this condo
Condo Overview
Generally, condominiums in the Yorkville neighbourhood need at least a certain level of style and grace in order to survive in the area for long. It's a good sign, then, that 18 Yorkville has remained a sought-after residence for over a decade now.
Built in 2005 by Great Gulf — the developers behind renowned Toronto buildings like the Hudson and X the Condominium—the high-rise edifice at 18 Yorkville Avenue feels innovative yet timeless. While remaining just eye-catching enough, the condo's anything but obtrusive to Toronto's coveted skyline.
White horizontal strips along the façade function as balconies from which residents can enjoy views of the city below. With 313 units spread out over 36 storeys, there are plenty of opportunities for sweeping vistas, and plenty of opportunity to land Yorkville condos for sale or rent in this building.
Even the lobby is chic and luxurious, with double-height ceilings and sleek furniture ready to welcome residents and their guests. Once one makes it further inside the building — to the 8th floor to be precise — they will be even more pleased to find an array of amenities prepared to make life all that more comfortable for anyone living at the 18 Yorkville condos.
The lineup of extras includes some of the standards — a gym and business centre — plus a few added bonuses that aren't found in every building. Residents can enjoy spending time in the lounge (which also happens to be equipped with fireplaces), or they may opt to relax outdoors on the common terrace with garden and barbecues. Alternatively, a party room with bar is ready and waiting for when the mood to play host strikes. And on top of all of this, 18 Yorkville also boasts a games room with billiards tables, a massage room, a sauna, visitor parking, and a concierge.
The Suites
While Yorkville has a reputation for high-end (and sometimes unaffordable) homes, this condo has a range of homes of various sizes, meaning even those with tighter budgets can find something here. The suites begin at around 500 and reach to approximately 3,000 square feet, and feature one or two bedrooms each.
Certain units feature libraries/dens, while some rather sizeable (and impressive) penthouses are available for those hoping for a little more space to play around with. And with the units varying considerably in exposure and layout, some are also brighter than others: floor-to-ceiling windows aren't all that uncommon. Plus, many of the suites in the building are outfitted with private outdoor spaces of their own, in the form of balconies or terraces.
The Neighbourhood
Living at the northernmost end of downtown Toronto has its perks: residents can explore laid back, tree-lined streets of Rosedale neighbourhood or visit the bustling Eaton Centre and Yonge-Dundas area on any given day.
Yorkville may be known for its ritzy and glitzy businesses, however those living at the 18 Yorkville condos aren't required to participate in such lavish activities as shopping and fine dining if they do not please. Alternative pursuits include hunkering down at the Yorkville Public Library next door with a good book, or exploring the Rosedale Ravine Lands on foot.
Even grocery shopping can be as luxurious or laid-back as one desires. Residents are almost equidistant from organic goods at Whole Foods or fairly priced produce at The Market by Longo's HBC. And for those nights when cooking just isn't an option, residents living at 18 Yorkville Avenue can head out for a casual bite on Yonge or Church Streets, while Bloor West and Yorkville will service those looking to treat themselves to steak tartar or something similarly indulgent.
When the weather turns — whether on a rainy summer day or during the bitter winter months — a number of indoor attractions can be found within walking distance. The Cineplex Cinemas Varsity and VIP will likely become a go-to spot for catching the latest blockbuster flick, while ROM visits might become so frequent that memberships are in order.
Transportation
Traveling around Toronto is simple with an address like 18 Yorkville, especially thanks to the multiple subway stations that surround the building. Rosedale, Bloor-Yonge, and Bay are all within walking distance, from which travelers can access trains along both the Bloor-Danforth and Yonge subway lines.
Drivers can use major arterial roads like Bloor and Yonge to get around the immediate area, while the Don Valley Parkway can also be reached in no time via Bloor Street East. From here, one can zip up to the 401 or down to the Gardiner Expressway in a hurry.
0
Listings For Sale
Interested in receiving new listings for sale?
1
Listings For Rent
Interested in receiving new listings for rent?
Amenities
Maintenance Fees Cover
Maintenance fees include
Water
Owner / renter pays separately
Hydro
Heat
Air Conditioning
Past Sold & Rented Listings
Stats, Trends & Rankings
Price Per Square Foot
18 Yorkville vs The
Yorkville Area
More Expensive
per SQFT compared to the neighbourhood average
18 Yorkville's Avg
price per SQFT
$1,420
/ SQFT
Neighbourhood Avg
price per SQFT
$1,310
/ SQFT
Building Trends At 18 Yorkville
Days on Market
Units at 18 Yorkville spend an average of
15
Days on Market
based on recent sales
List vs Selling Price
On average, these condos sell for
above
the list price.

Offer Competition
Condos in this building have a
HIGH
chance of receiving
Multiple Offers
Turnover of Units
On average, each unit is owned for
7
YEARS
before being sold again
Property Value
Increase
in property value within the past twelve months
Price Ranking
Highest price per SQFT out of
55
condos in the Yorkville area
Sold Units
17
Units were
Sold
over the past twelve months
Rented Units
27
Units were
Rented
over the past twelve months
Best Value
18 Yorkville offers the
best value
out of 55 condos in the Yorkville neighbourhood
Return on Investment
18 Yorkville has the
highest ROI
out of 55 condos in the Yorkville neighbourhood
Rental Yield
18 Yorkville yields the
highest rent prices
out of 55 condos in the Yorkville neighbourhood
High Demand
18 Yorkville is the
most popular
building out of 55 condos in the Yorkville neighbourhood
Sales vs Rental Values For This Condo
Average Cost Per Sqft
$1,415
Sales Price Range
$620,000 - $710,000
Rental Price Range
$2,000 - $2,300
1 Bed + Den
539 - 952 SQFT
Average Cost Per Sqft
$1,210
Sales Price Range
$753,000 - $1,025,000
Rental Price Range
$2,300 - $3,050
Average Cost Per Sqft
$1,330
Sales Price Range
$1,055,000 - $1,788,000
Rental Price Range
$3,050 - $4,200
2 Bed + Den
2000 - 2000 SQFT
Average Cost Per Sqft
$1,750
Sales Price Range
$3,600,000 - $3,600,000
How Often Are Units Listed?
Average Sales Availability
Average Rental Availability
Ratio of Unit Type in Building
1%
Average Sales Availability
Average Rental Availability
Ratio of Unit Type in Building
25%
1 Bed + Den
539 - 952 SQFT
Average Sales Availability
Average Rental Availability
Ratio of Unit Type in Building
33%
Average Sales Availability
Average Rental Availability
Ratio of Unit Type in Building
40%
2 Bed + Den
2000 - 2000 SQFT
Average Sales Availability
Average Rental Availability
Ratio of Unit Type in Building
3%
Average Sales Availability
Average Rental Availability
Ratio of Unit Type in Building
1%
Maintenance Fees

18 Yorkville vs The

Yorkville Area
Less Expensive
per SQFT compared to the neighbourhood average
18 Yorkville's Avg
monthly maintenance
fee per SQFT
$0.86
/ SQFT
Neighbourhood Avg
monthly maintenance
fee price per SQFT
$0.97
/ SQFT
Similar condos