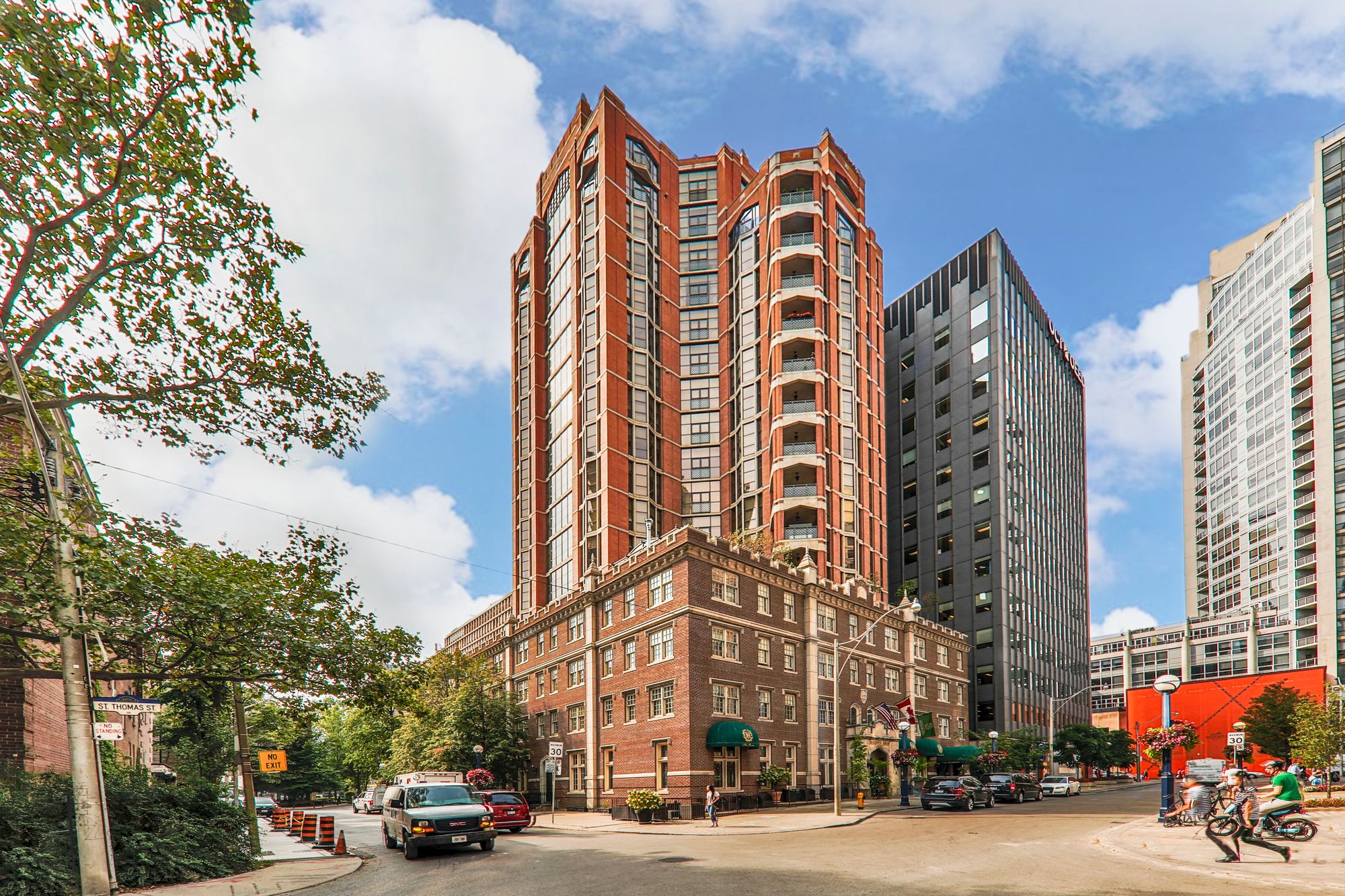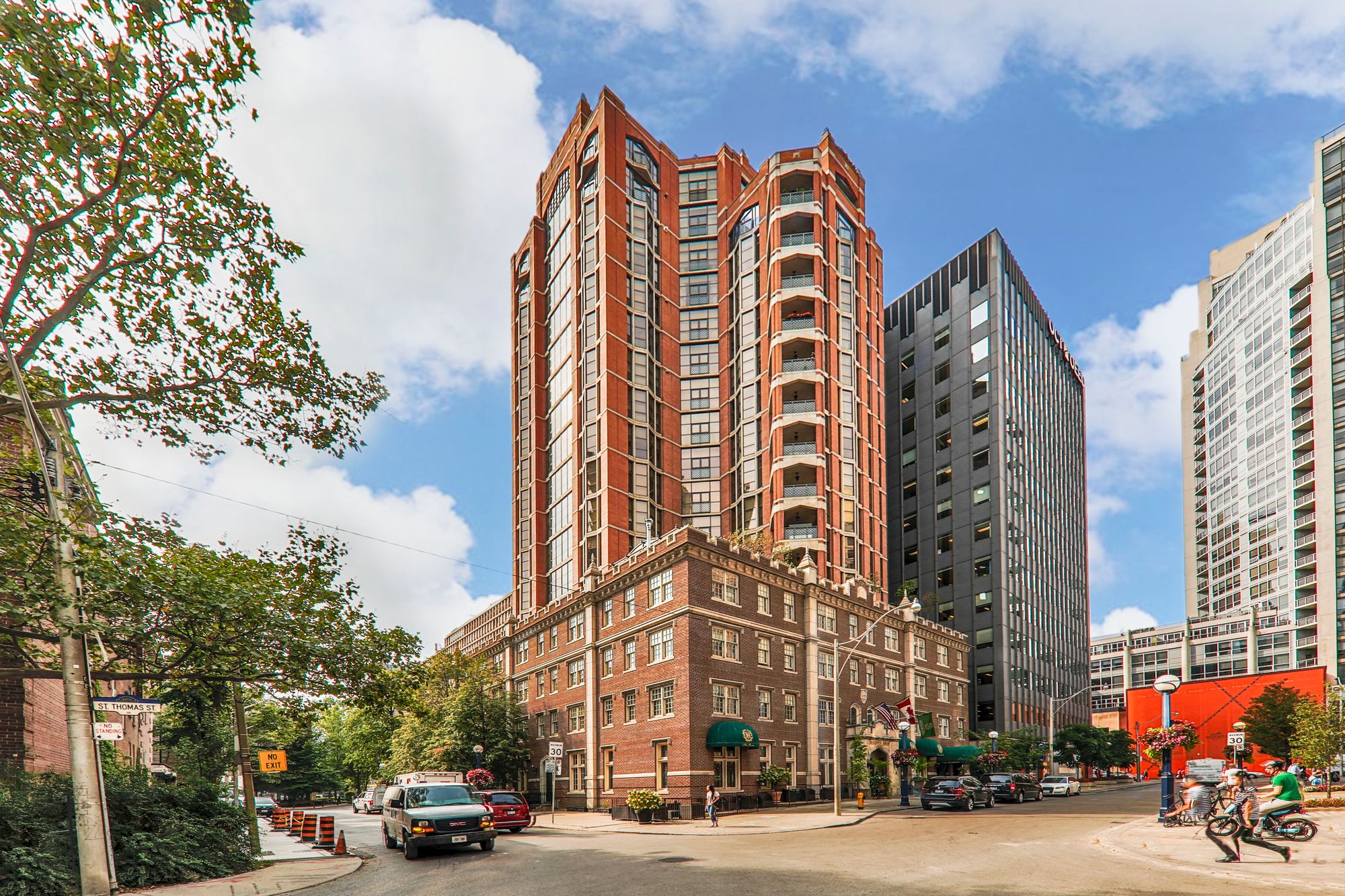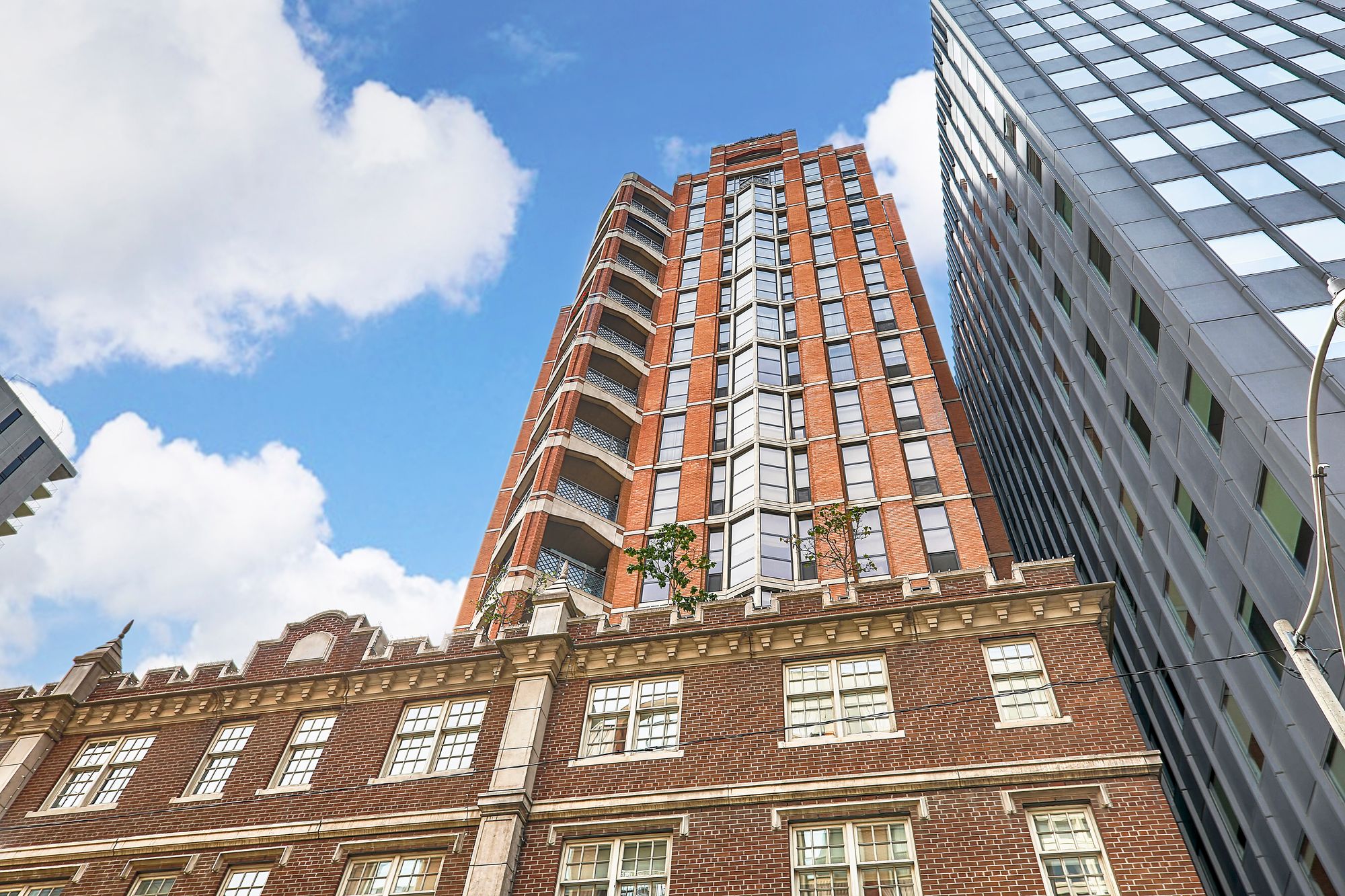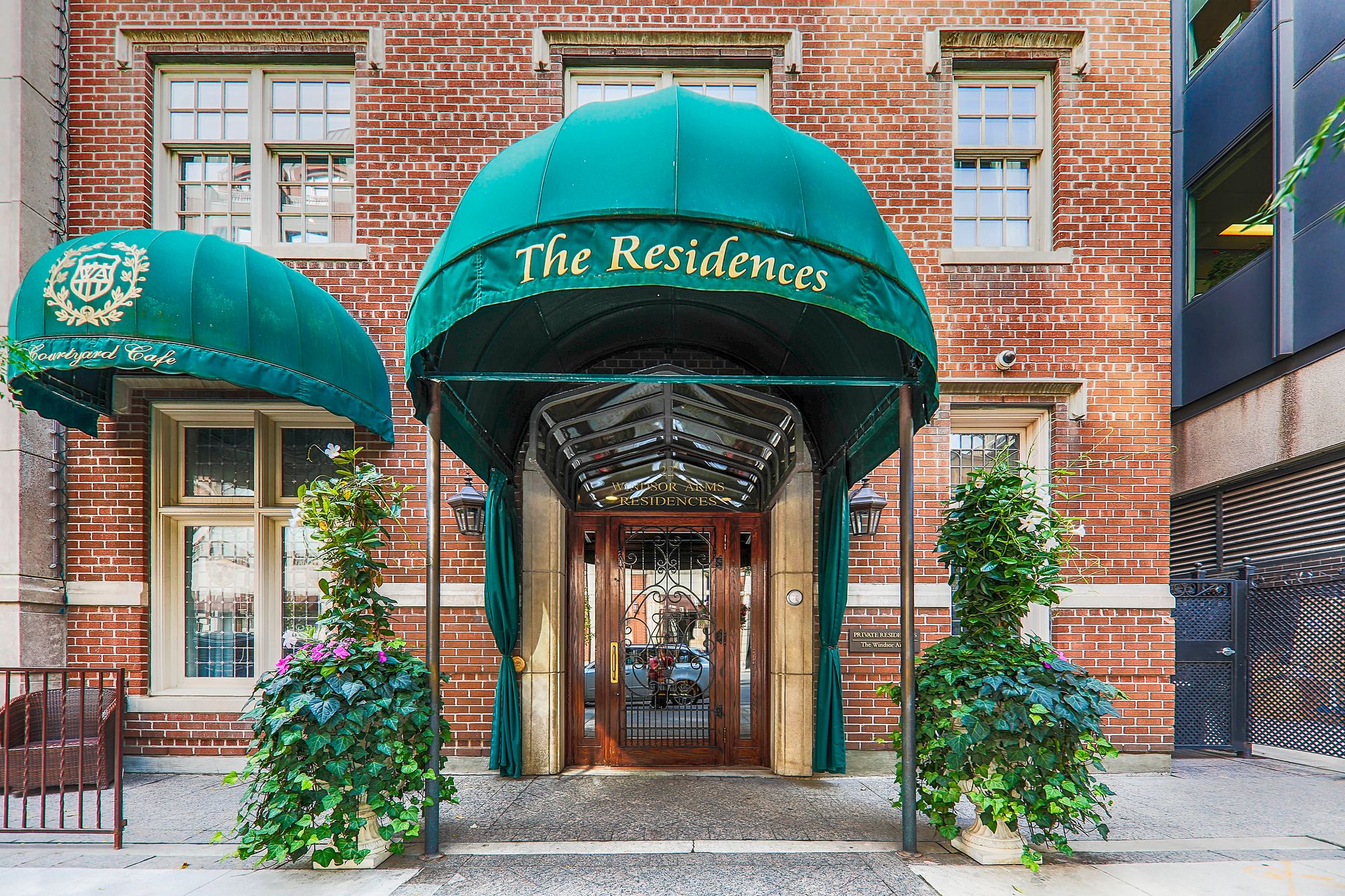 22 St Thomas St
Residences at Windsor Arms
1
Listing for Sale
for Sale
0
Listings for Rent
for Rent
Developer
The Windsor Arms Development Corporation
Property Management
ICC Property Management Toronto
Unit Size Range
1300 - 4520 SQFT
About this condo
Only seconds away from transit, entertainment, dining, and so much more — The Residences at Windsor Arms combine this perfect downtown location with a historic palatial structure. These condos are full time residences, despite being built on top of one of the city's oldest and most storied hotels.
22 St. Thomas St evoke feelings of those old beautiful homes in downtown Manhattan, and this continues to be evident with its amenities. The pool will allow you to either stay fit by swimming laps, or you might just want to go for a dip. Afterward, you can head into the sauna to let all your troubles melt away. There's also a concierge service that lets you focus on the important things in life.
In addition to these amenities, the residents of this building have access to the facilities of Windsor Arms Hotel, which is frequented by celebrities and other high-end guests on a regular basis.
Toronto condos for sale in this building are geared towards the affluent individual — or couple — that enjoys the finer things in life. If you're the type of person who loves the classic design and style, then you're going to want to take a look at these suites.
The Suites
You're going to be proud to call the Residences at Windsor Arms home. It's truly one of the most striking buildings in the city, with a 17 storey tower built out of four storey hotel that was originally built in 1927. Unlike many of the towers built upon heritage homes being constructed today, this 17 storey spire more closely reflects the classic red brick facade of the original hotel, rather than the glass and steel modern high-rises being built throughout the city.
Despite being built from the hotel, full time residents will enjoy their own entrance into their suites. The tower features expansive layouts with one-bedroom and two-bedroom units. The smallest suites start at 1,331 square feet, and the magnificent penthouse is an impressive 6,639 square feet.
The suites themselves exude luxury at every turn. You'll soon discover that — with the exception of the penthouse — there are only two suites one every floor, giving you a sense of privacy rarely found in downtown Toronto condos. They all feature soaring 9 foot ceilings, as well as hardwood flooring and classically opulent touches and finishes.
The Neighbourhood
It should be no surprise that 22 St. Thomas St is in one of the most affluent parts of town. As part of the Yorkville neighbourhood, you're only seconds away from world class shopping, dining and so much more.
One example of the local opulence is Mink Mile, which is just around the corner from these condos. Mink Mile is the place to go if you're looking to indulge in the top brands and fashions. There are conventional stores here, such as Hudson's Bay and H&M, but it's really famous for the designer luxury brands. You can find stores for Gucci, Tiffany's & Co., Dolce & Gabbana, Coach, Michael Kors, and so much more.
It's also a great place to be if you're a foodie. There are so many dining choices here that the real challenge will be picking a restaurant. From classic fine dining Italian restaurants to New Zealander pubs — your options are seemingly endless.
You may be surprised to learn that it's also a great place for fast food. High-end neighbourhoods aren't typically known for their fast food, but this region is also known as a major transit hub, so it's convenient to be able to pick up some delicious food on the go. We're not just talking about McDonald's here, because you're going to want to check out independant Korean fried chicken places as well as Poke Bowl joints.
Transportation
This neighbourhood is a central node in the Toronto transit system. Your closest subway station from 22 St. Thomas St is Bay Station, which happens to be in between St. George and Bloor-Yonge Stations. This makes it easy to get around the entire city because St. George and Bloor-Yonge have access to Line 1 Yonge-University, as well as Line 2 Bloor-Danforth.
You'll be able to easily drive around the GTA too. Your central location will make it easy to get onto the Don Valley Parkway and the Gardiner Expressway. Both of these arterial highways are critical for traveling around the GTA and beyond.
1
Listings For Sale
Interested in receiving new listings for sale?
0
Listings For Rent
Interested in receiving new listings for rent?
Property Highlights
Listing History for Residences at Windsor Arms
Nearby Amenities
Stats, Trends & Rankings
Residences at Windsor Arms vs The Yorkville Area
Residences at Windsor Arms's Avg
Building Trends At Residences at Windsor Arms
Days on Strata
Units at Residences at Windsor Arms spend an average of
101
Days on Strata
based on recent sales
List vs Selling Price
On average, these condos sell for
below
the list price.

Offer Competition
Condos in this building have an
AVERAGE
chance of receiving
Multiple Offers
Turnover of Units
On average, each unit is owned for
9.3
YEARS
before being sold again
Property Value
Increase
in property value within the past twelve months
Price Ranking
Highest price per SQFT out of
55
condos in the Yorkville area
Sold Units
1
Units were
Sold
over the past twelve months
Rented Units
0
Units were
Rented
over the past twelve months
Sales vs Rental Values For This Condo
Average Cost Per Sqft
$1,192
Sales Price Range
$1,454,000 - $1,454,000
Rental Price Range
No Data
How Often Are Units Listed?
Average Sales Availability
Average Rental Availability
Ratio of Unit Type in Building
12%
Average Sales Availability
Average Rental Availability
Ratio of Unit Type in Building
65%
Average Sales Availability
Average Rental Availability
Ratio of Unit Type in Building
6%
Average Sales Availability
Average Rental Availability
Ratio of Unit Type in Building
18%
Similar condos