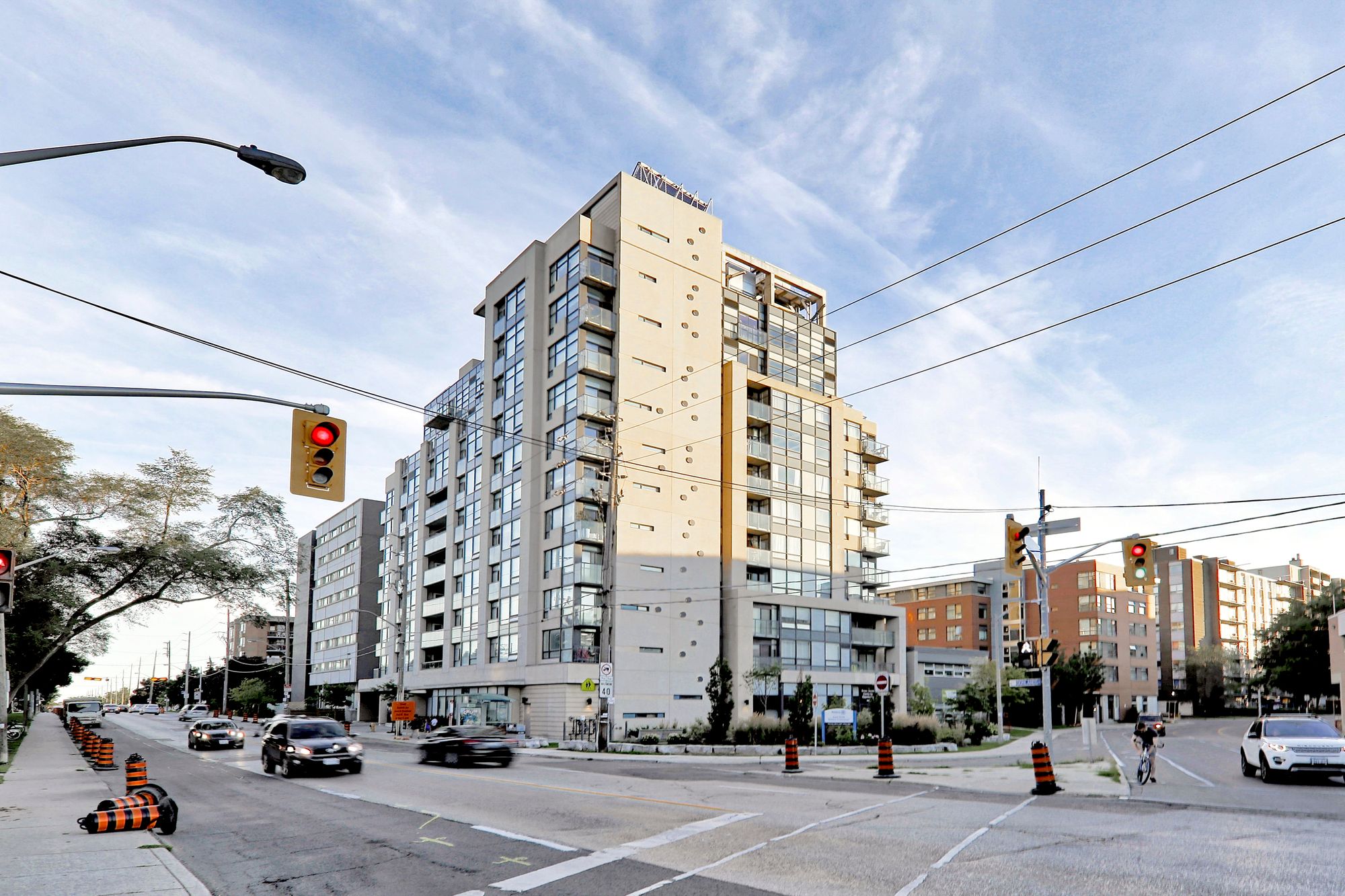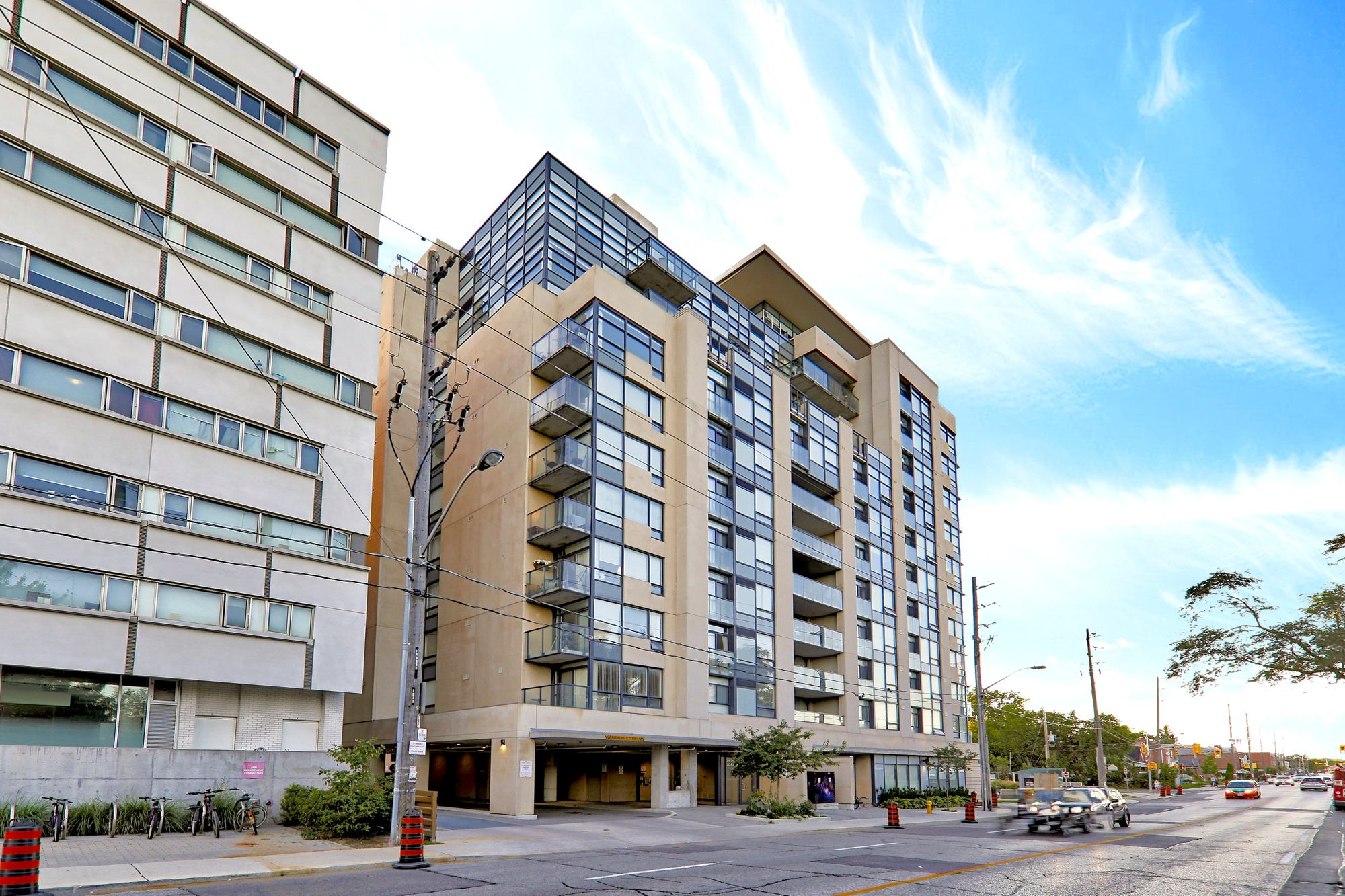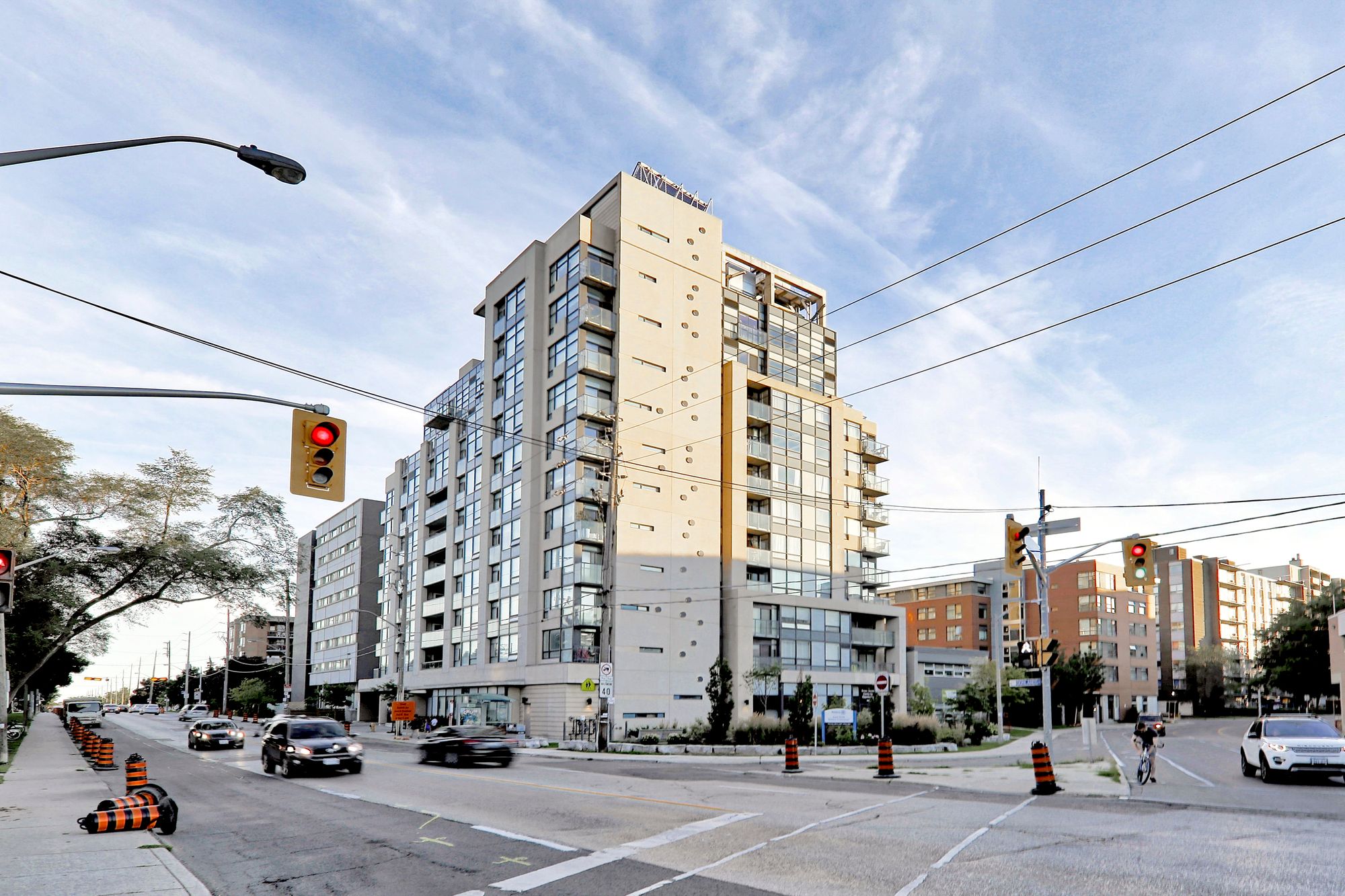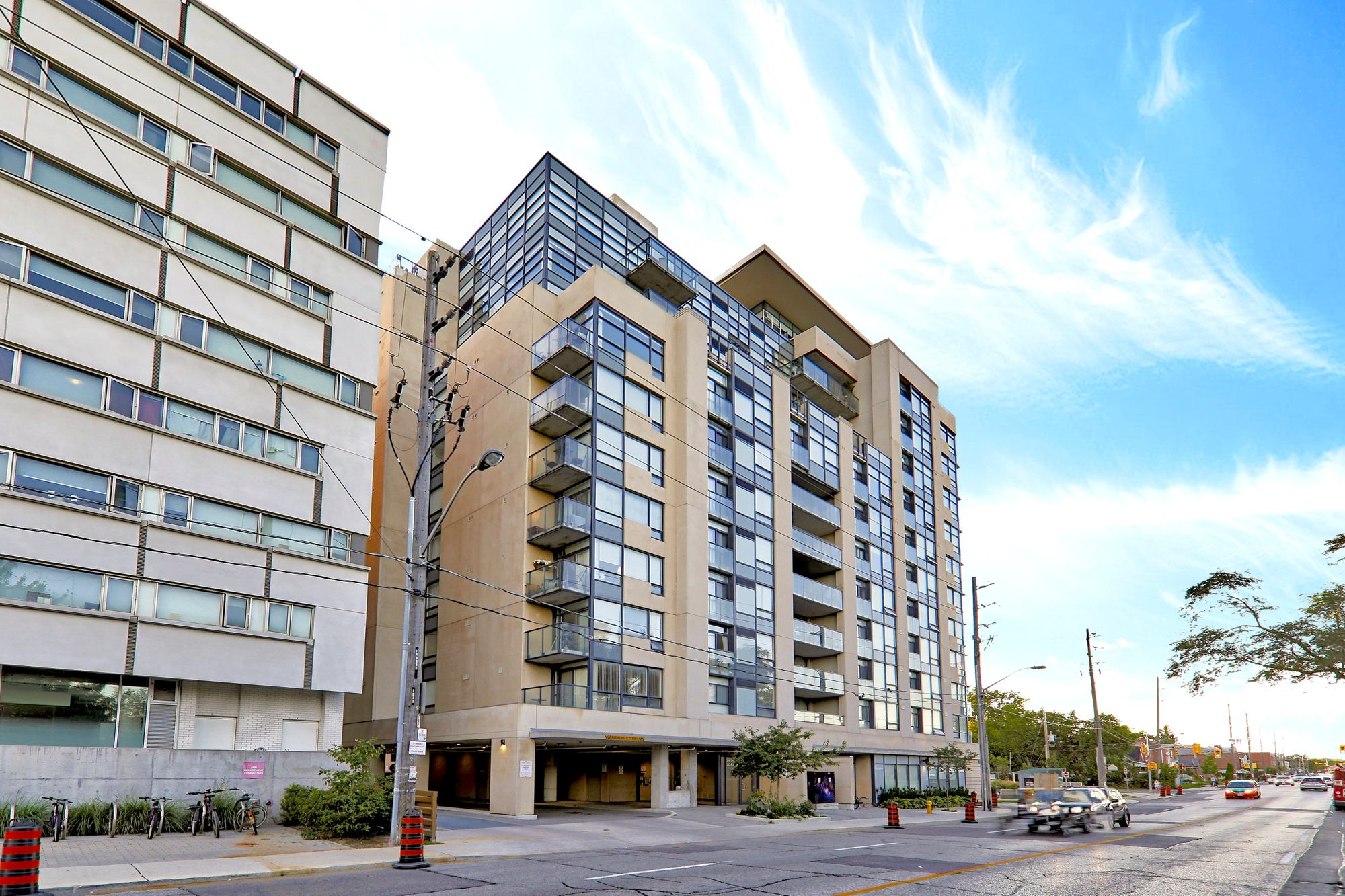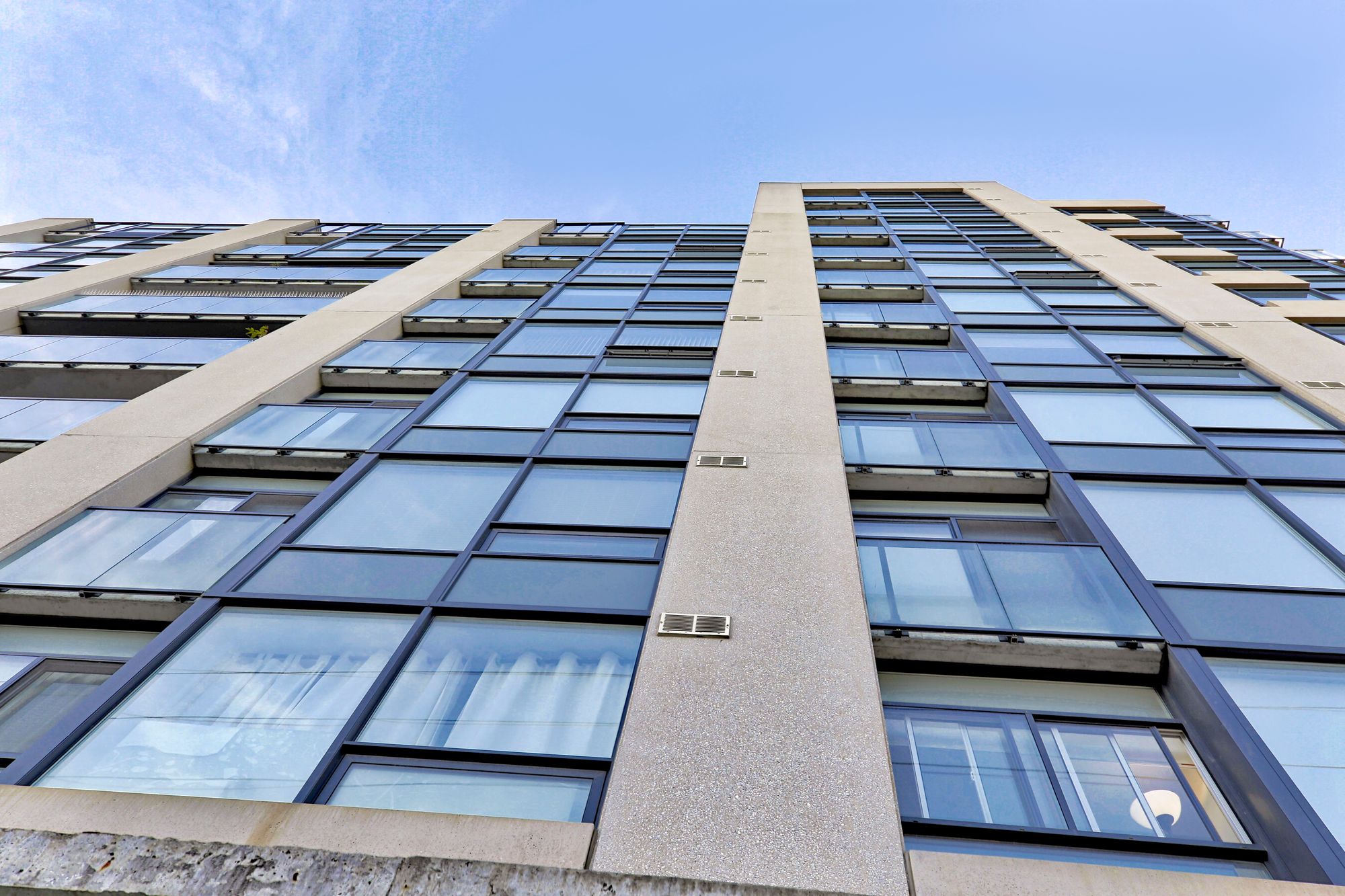 280 Donlands Ave
0
Listings for Sale
for Sale
0
Listings for Rent
for Rent
The East Yorker
280 Donlands Ave
The East Yorker
0
Listings for Sale
for Sale
0
Listings for Rent
for Rent
0
Developer
Neighbourhood Concepts
Property Management
Comfield Property Management
Unit Size Range
525 - 962 SQFT
280 Donlands Ave, Toronto
About this condo
If you're in the market for a new condo but the idea of a dizzying glass tower makes you weak in the knees, then The East Yorker is a building to be considered. Nestled in the Danforth Village neighbourhood in... you guessed it, the East York area, The East Yorker sits at 280 Donlands Ave — a quiet street tree-lined street. Standing 11 storeys tall and with a total of 105 Toronto condos in the building, this property offers a private setting that can't be found in a high-rise tower.
Despite the peaceful location, this building is only minutes from Danforth Avenue and exciting areas like Greektown. As a mid rise building, amenities aren't as extensive as found in high-rises — games room, party room, meeting room, and shared rooftop deck and gardens.
This property is a great choice for professionals — young and old alike — couples, families, and empty nesters. Buyers who are looking to break into the market could find some affordable Toronto condos for sale here, but as prices continue rise all over the GTA, affordable is becoming a more subjective term.
The Suites
There are 105 units in The East Yorker, available in 1 bedroom, 1 bedroom + den, 2 bedroom, and 2 bedroom + den condos. Units range in size from 535 square feet to 988 square feet. All units are spaciously laid out, have large windows, and are filled with natural light.
This building was completed in 2015, and as such, all units are move in ready. While you won't find any fixer uppers here, there is room for improvement, and given the rise of property values, putting your own personal spin on a suite could yield a nice return down the line.
Prospective buyers can expect to find open concept layouts, kitchens with eye-pleasing backsplashes, stainless steel appliances, and breakfast bars. Some units have hardwood floors in living spaces and others have wood laminate. Regardless of which unit you choose, all residents enjoy private balconies.
The Neighbourhood
Are you tired of hearing about trendy neighbourhoods where craft beer flows like water, pedestrian traffic is constant, and nobody ever sleeps? There's nothing wrong with trendy, but sometimes people need a change of pace — and that's just what you'll get in East York. For the record, you can get craft beer here from pubs on Danforth, but they aren't located on your doorstep.
From your quiet condo at 280 Donlands Ave, you have dining options just around the corner — you can walk to McDonald's, get a donut at Danish Pastry Shop, get breakfast and a coffee at Ritz Restaurant, or get some ribs at Simba Grill. And if you venture south to Danforth Ave, you have a vast selection of fast food chains, diners, and restaurants.
In order to have peace and quiet, something has to give — and nightlife takes a bit of a hit in this neighbourhood. Danforth Avenue is where you'll find most pubs and bars, and its roughly a 15 minute walk away. There are however, a few local watering holes closer to home such as California Pub & Grill on Pape Ave, and Sophie's Sports Bar Ltd on Cosburn.
Nature lovers may find the area more entertaining; Dieppe Park is a few blocks east, the Lower Don River Trail can be found to the north, and Todmorden Mills Park offers expansive woodlands to the west.
Transportation
280 Donlands Ave has a respectable 77 Walk Score. Residents can run most errands on foot, but may need public transit or a vehicle from time to time; Food Basics on Pape Ave is only a 5 minute walk away, so groceries are walkable.
Public transit users can walk out their front door and catch bus route 56, which has service to Donlands Station for subway lines.
Car owners can avoid most city traffic by heading south to Danforth Ave for the nearest Don Valley Parkway on-ramp, and from there it's a breeze to connect to the 401 and Gardiner Expressway.
0
Listings For Sale
Interested in receiving new listings for sale?
0
Listings For Rent
Interested in receiving new listings for rent?
Amenities
Maintenance Fees Cover
Maintenance fees include
None
Owner / renter pays separately
Hydro
Heat
Air Conditioning
Water
Past Sold & Rented Listings
Stats, Trends & Rankings
Price Per Square Foot
The East Yorker vs The
Old East York Area
More Expensive
per SQFT compared to the neighbourhood average
The East Yorker's Avg
price per SQFT
Neighbourhood Avg
price per SQFT
Building Trends At The East Yorker
Days on Market
Units at The East Yorker spend an average of
4
Days on Market
based on recent sales
List vs Selling Price
On average, these condos sell for
above
the list price.

Offer Competition
Condos in this building have an
AVERAGE
chance of receiving
Multiple Offers
Turnover of Units
On average, each unit is owned for
5.7
YEARS
before being sold again
Property Value
Increase
in property value within the past twelve months
Price Ranking
Highest price per SQFT out of
14
condos in the Old East York area
Sold Units
5
Units were
Sold
over the past twelve months
Rented Units
4
Units were
Rented
over the past twelve months
Best Value
The East Yorker offers the
best value
out of 14 condos in the Old East York neighbourhood
Return on Investment
The East Yorker has the
highest ROI
out of 14 condos in the Old East York neighbourhood
Rental Yield
The East Yorker yields the
highest rent prices
out of 14 condos in the Old East York neighbourhood
High Demand
The East Yorker is the
most popular
building out of 14 condos in the Old East York neighbourhood
Sales vs Rental Values For This Condo
Average Cost Per Sqft
$888
Sales Price Range
$535,000 - $535,000
Rental Price Range
$2,100 - $2,200
1 Bed + Den
660 - 691 SQFT
Average Cost Per Sqft
$896
Sales Price Range
$620,000 - $630,000
Rental Price Range
$1,950 - $1,950
Average Cost Per Sqft
$873
Sales Price Range
$675,000 - $720,500
Rental Price Range
$2,100 - $2,100
How Often Are Units Listed?
Average Sales Availability
Average Rental Availability
Ratio of Unit Type in Building
31%
1 Bed + Den
649 - 749 SQFT
Average Sales Availability
Average Rental Availability
Ratio of Unit Type in Building
22%
Average Sales Availability
Average Rental Availability
Ratio of Unit Type in Building
41%
2 Bed + Den
677 - 962 SQFT
Average Sales Availability
Average Rental Availability
Ratio of Unit Type in Building
8%
Maintenance Fees

The East Yorker vs The

Old East York Area
More Expensive
per SQFT compared to the neighbourhood average
The East Yorker's Avg
monthly maintenance
fee per SQFT
Neighbourhood Avg
monthly maintenance
fee price per SQFT
Similar condos