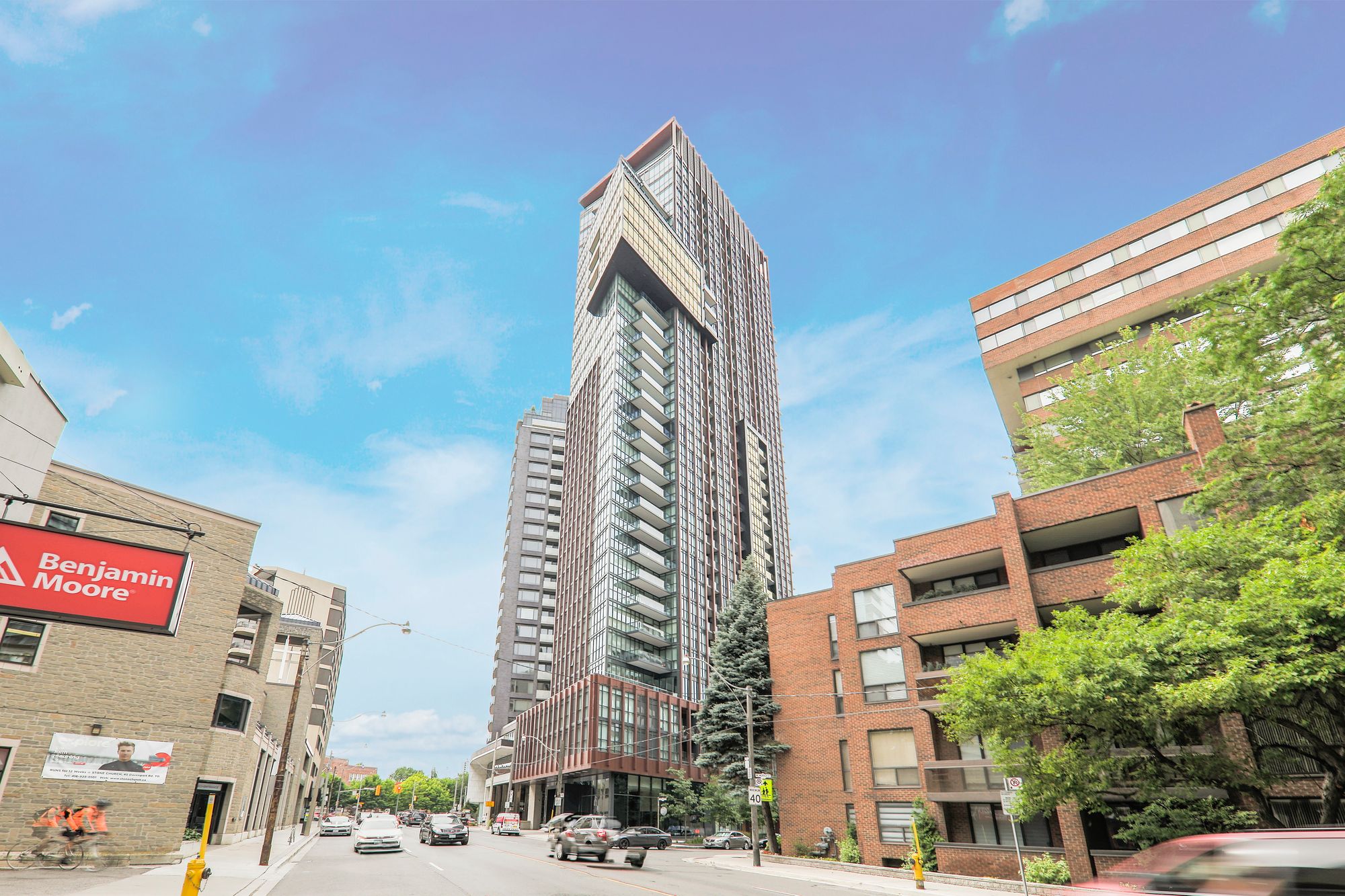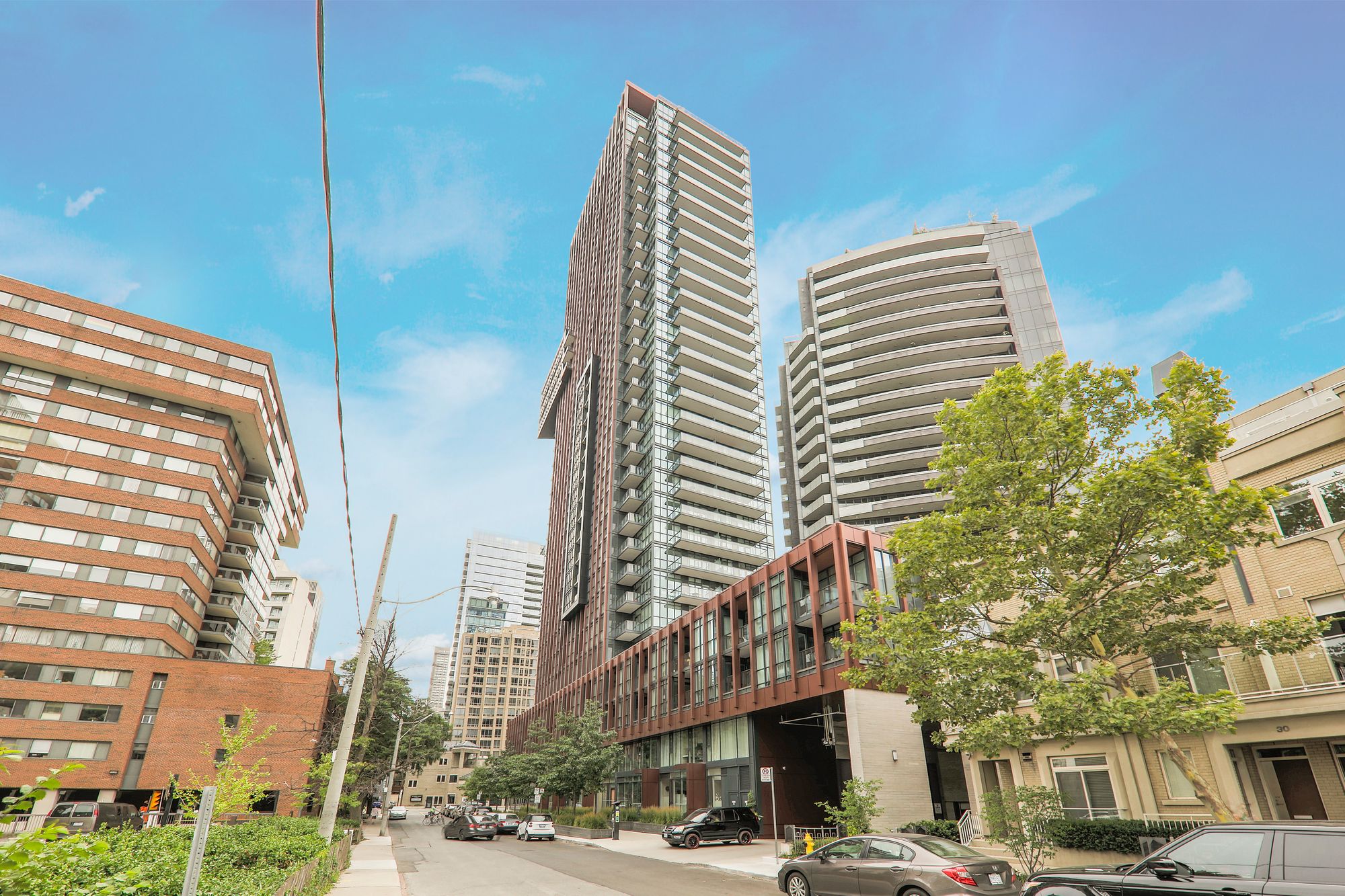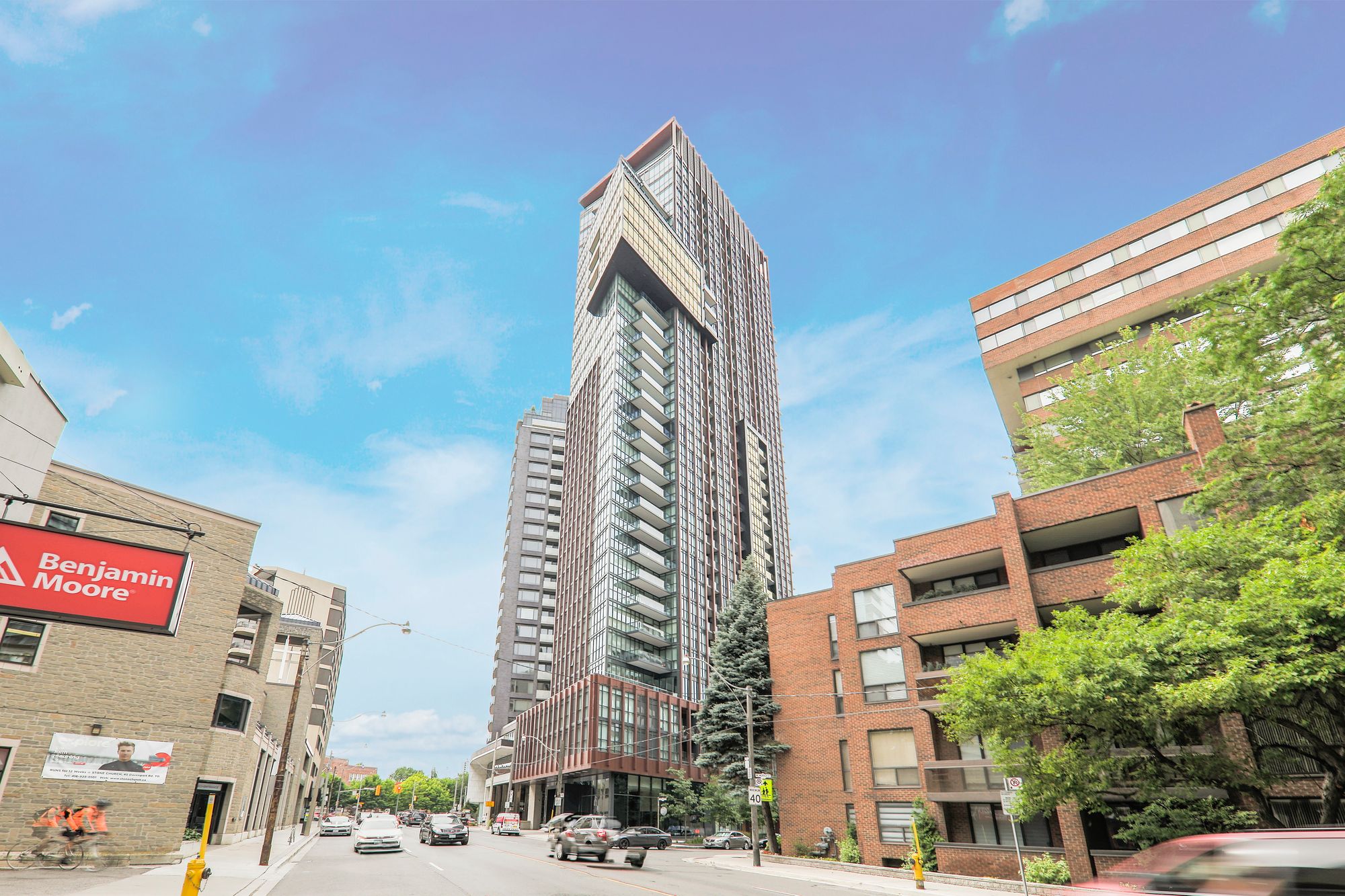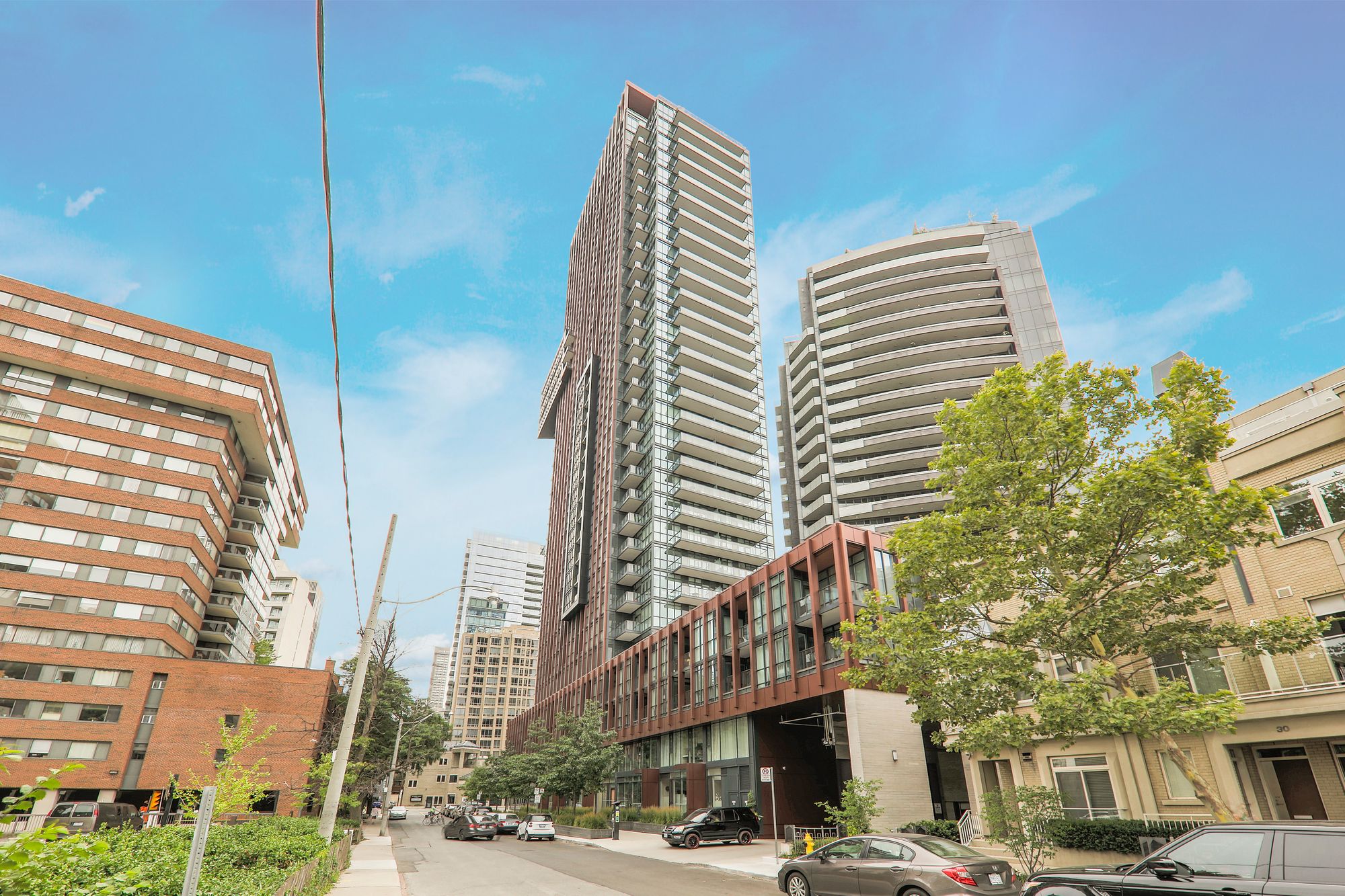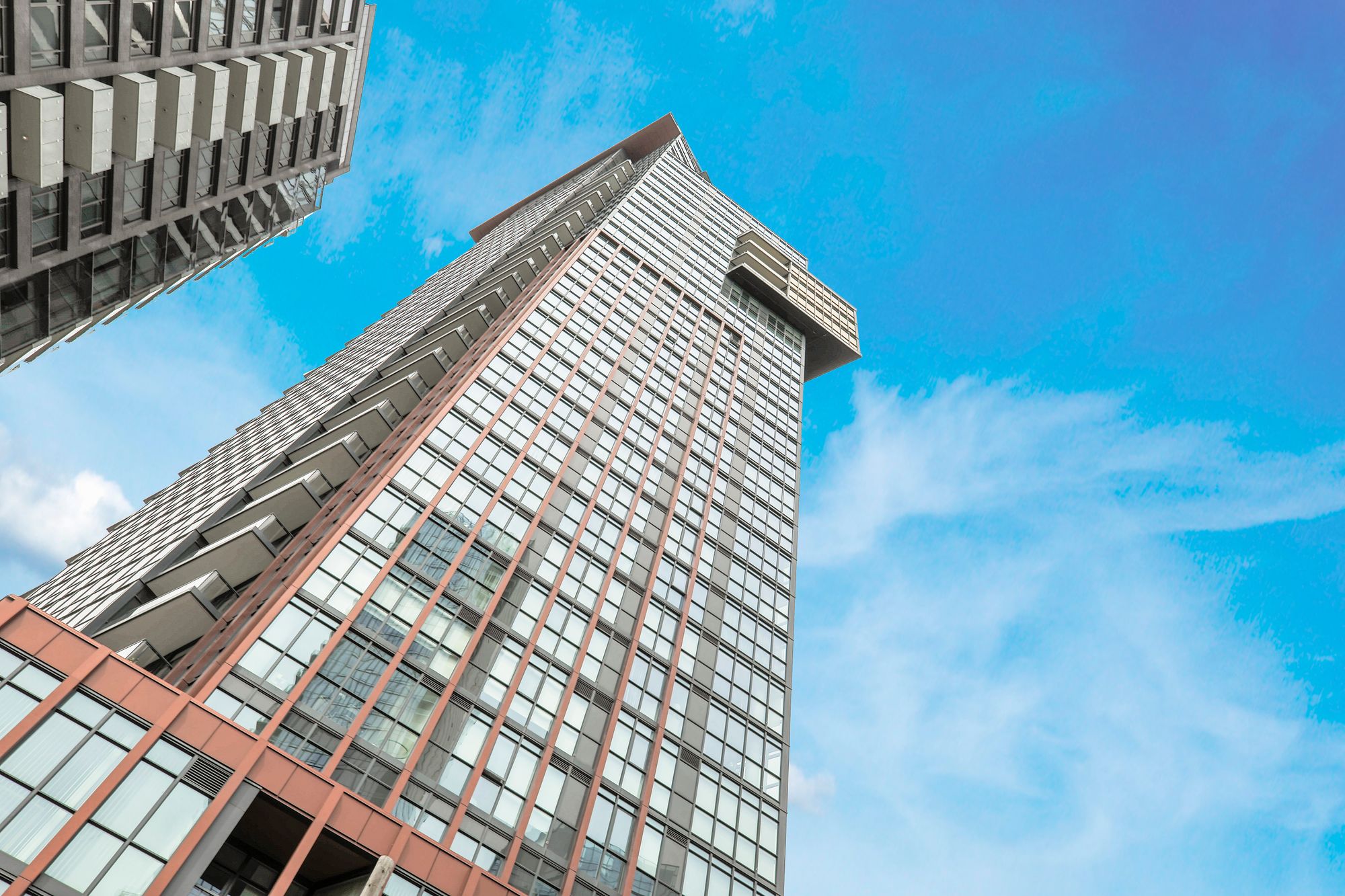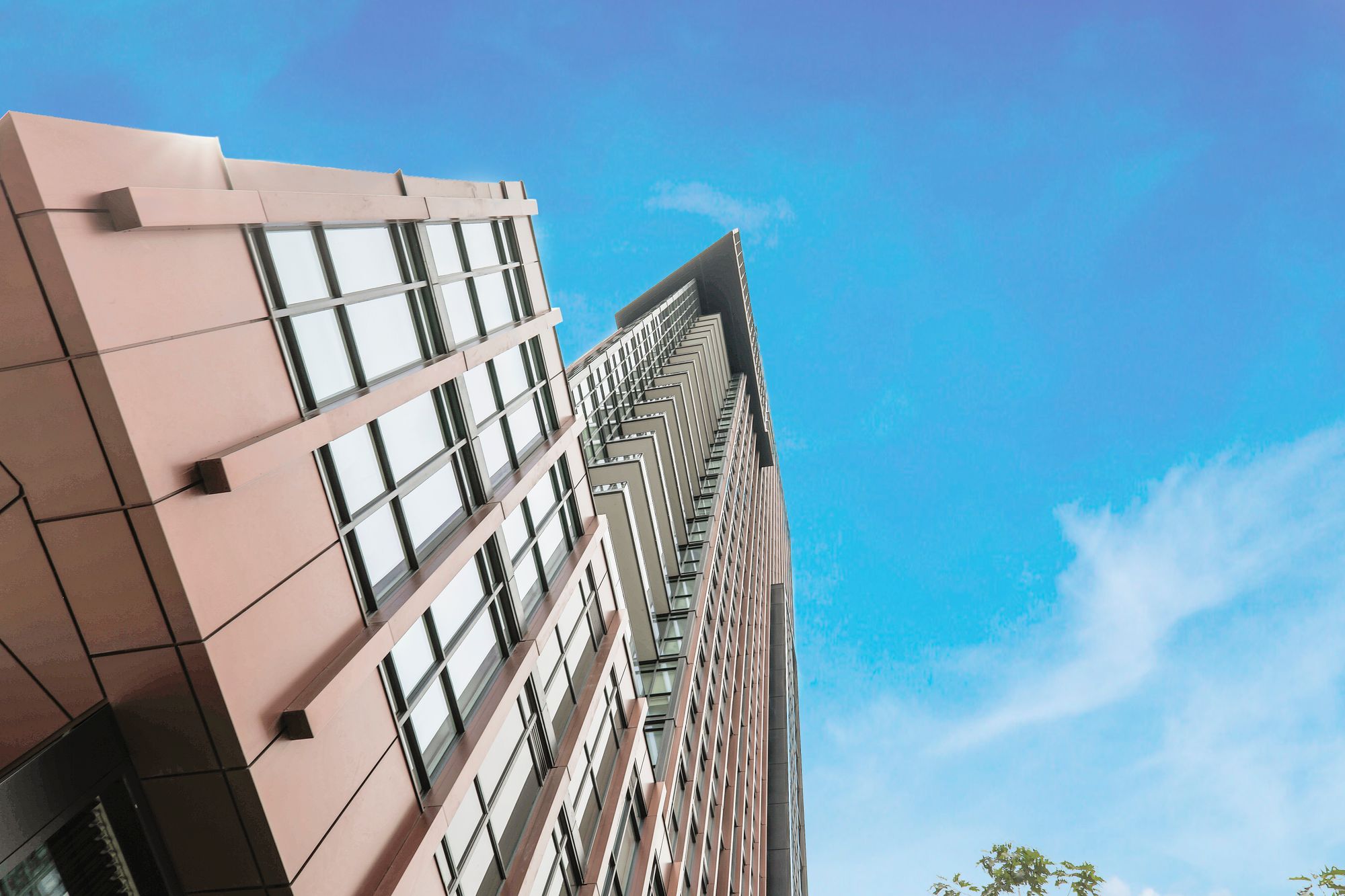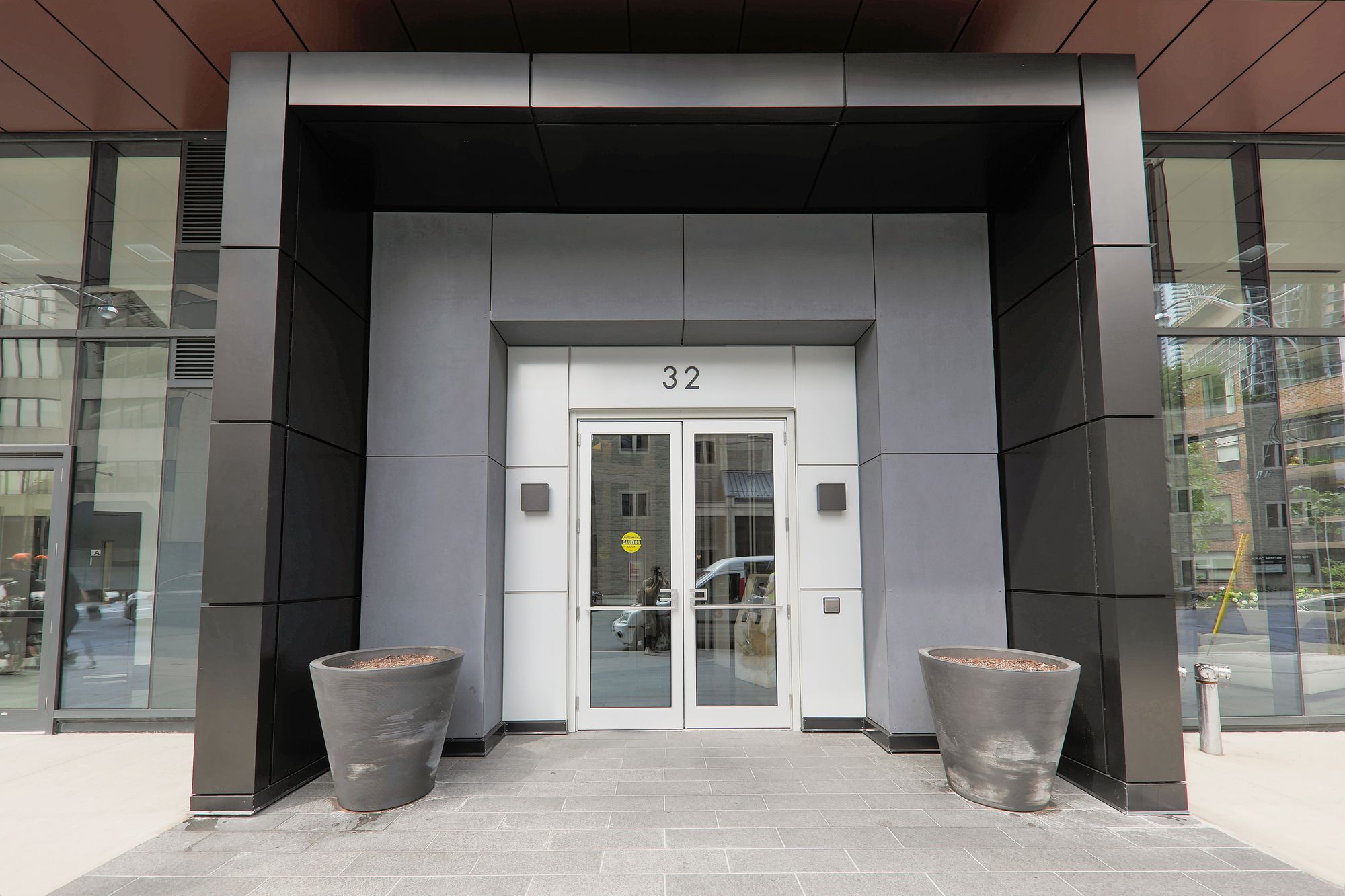 32 Davenport Rd
2
Listings for Sale
for Sale
2
Listings for Rent
for Rent
The Yorkville
32 Davenport Rd
The Yorkville
2
Listings for Sale
for Sale
2
Listings for Rent
for Rent
0
Unit Availability
Above Average
Developer
Lifetime Developments
Property Management
Icon Property Management
Unit Size Range
333 - 2400 SQFT
32 Davenport Rd, Toronto
About this condo
If you're going to name your condo building after one of the most prestigious neighbourhoods in Toronto, it had better be impressive. It would seem that the building developers were aware of this, because this condo building certainly lives up to its lofty name.
Standing at 31 storeys tall at 32 Davenport Rd, this building has a unique V-shape that's well suited to its corner property, and features unique angular windows on its exterior. Once inside, you'll encounter an array of desirable amenities — pool, sauna, party room, games room, meeting room, common rooftop deck, rooftop patio, concierge, security guard, and parking garage.
If you heard Yorkville and assumed that it means unaffordable — you're actually mistaken. This condo has 1 bedroom units for reasonable prices, and while there are penthouses and 3 bedroom units which sell for high-prices, anyone looking for Yorkville condos for sale would be wise to consider this building.
Yorkville is synonymous with upscale shopping and fine dining, but there's much more to this neighbourhood than just food and shopping. As a resident, you have a wealth of entertainment options, green spaces, and nightlife just around the corner. As well, Yonge and Bloor is only minutes away for additional nightlife and dining.
The Suites
Suites at The Yorkville come in a variety of different layouts and exposures for studio, 1 bedroom, 1 bedroom + den, 2 bedroom, 2 bedroom + den, and 3 bedroom penthouse suites. Unit sizes range from 383 square feet for a studio to a staggering 2380 for a sprawling penthouse suite.
Within these downtown Toronto condos, you'll encounter plenty of desirable features and finishes — dark hardwood floors, granite countertops, European styled kitchens with stainless steel appliances, floor to ceiling windows, private balconies, and some units have exposed concrete pillars.
Desirable finishes, amazing amenities, and a stylish building is likely enough to convince most buyers that this is a can't miss location — of course, that would mean leaving out the neighbourhood, which quite frankly, could be the best part of living at The Yorkville.
The Neighbourhood
Shopping crusaders take note — your next conquest awaits you on Bloor. Known as the 'Mink Mile' — due to the highest rent for retail stores in the country — Bloor offers a shopping experience that simply can't be matched in Canada; home to an assortment of high-end brand names like Gucci, Coach, Tiffany & Co, Brooks Brothers, Prada, and more.
Some of the best restaurants in the city can be found within the borders of this neighbourhood — there's the acclaimed Blu Ristorante and L'Unità Enoteca for Italian, Joso's for a colorful seafood experience, Sassafraz for French, Kasa Moto for Japanese, and STK Toronto for surf and turf; that's just a small representation of what's available, and half the fun will be discovering these unique restaurants for yourself.
Entertainment options are quite diverse here — there are art galleries on Hazelton and Scollard such as Canadian Fine Arts Gallery, Ingram Gallery, Loch Gallery, and Gallery Gevik. Residents can stroll west on Bloor Street for the latest exhibits at the ROM and Gardiner Museum, or take in a show at one of many nearby theatres.
Nightlife options are also available, there's drinks and live Jazz at The Pilot, seafood and wine at Buca Osteria & Bar, for bar games you can head south of Bloor to The Bishop and Belcher. And if that's not enough, Yonge and Bloor neighbourhood is only minutes away for vibrant nightlife options.
Transportation
Drum roll please — boasting an awe-inspiring Walk Score of 100, 32 Davenport Rd is as walkable as they come. For groceries, there's a Pusateri's Fine Foods around the corner and a Rexall Pharma Plus close-by on Avenue Road.
Those who rely on public transit have several bus routes in the neighbourhood, and for longer trips, Bloor-Yonge Station is mere minutes away for subway lines.
Even car owners will find this area easy to navigate — for the Don Valley Parkway, head east on Bloor street to Danforth road for the nearest on-ramp.
2
Listings For Sale
Interested in receiving new listings for sale?
2
Listings For Rent
Interested in receiving new listings for rent?
Amenities
Maintenance Fees Cover
Maintenance fees include
None
Owner / renter pays separately
Hydro
Heat
Air Conditioning
Water
Past Sold & Rented Listings
Stats, Trends & Rankings
Price Per Square Foot
The Yorkville vs The
Yorkville Area
Less Expensive
per SQFT compared to the neighbourhood average
The Yorkville's Avg
price per SQFT
Neighbourhood Avg
price per SQFT
Building Trends At The Yorkville
Days on Market
Units at The Yorkville spend an average of
17
Days on Market
based on recent sales
List vs Selling Price
On average, these condos sell for
above
the list price.

Offer Competition
Condos in this building have an
AVERAGE
chance of receiving
Multiple Offers
Turnover of Units
On average, each unit is owned for
6
YEARS
before being sold again
Property Value
Increase
in property value within the past twelve months
Price Ranking
Highest price per SQFT out of
55
condos in the Yorkville area
Sold Units
22
Units were
Sold
over the past twelve months
Rented Units
41
Units were
Rented
over the past twelve months
Best Value
The Yorkville offers the
best value
out of 55 condos in the Yorkville neighbourhood
Return on Investment
The Yorkville has the
highest ROI
out of 55 condos in the Yorkville neighbourhood
Rental Yield
The Yorkville yields the
highest rent prices
out of 55 condos in the Yorkville neighbourhood
High Demand
The Yorkville is the
most popular
building out of 55 condos in the Yorkville neighbourhood
Sales vs Rental Values For This Condo
Rental Price Range
$1,700 - $2,500
Average Cost Per Sqft
$1,246
Sales Price Range
$1,040,000 - $1,040,000
Rental Price Range
$2,200 - $2,600
1 Bed + Den
602 - 766 SQFT
Average Cost Per Sqft
$1,229
Sales Price Range
$748,000 - $894,500
Rental Price Range
$2,350 - $3,000
Average Cost Per Sqft
$1,236
Sales Price Range
$925,000 - $1,251,000
Rental Price Range
$3,050 - $3,700
2 Bed + Den
825 - 1500 SQFT
Average Cost Per Sqft
$1,215
Sales Price Range
$950,000 - $1,788,000
Rental Price Range
$3,300 - $5,750
Average Cost Per Sqft
$997
Sales Price Range
$2,362,000 - $2,362,000
How Often Are Units Listed?
Average Sales Availability
Average Rental Availability
Ratio of Unit Type in Building
11%
Average Sales Availability
Average Rental Availability
Ratio of Unit Type in Building
17%
1 Bed + Den
599 - 800 SQFT
Average Sales Availability
Average Rental Availability
Ratio of Unit Type in Building
13%
Average Sales Availability
Average Rental Availability
Ratio of Unit Type in Building
35%
2 Bed + Den
801 - 1500 SQFT
Average Sales Availability
Average Rental Availability
Ratio of Unit Type in Building
25%
Average Sales Availability
Average Rental Availability
Ratio of Unit Type in Building
1%
3 Bed + Den
1965 - 2157 SQFT
Average Sales Availability
Average Rental Availability
Ratio of Unit Type in Building
1%
Maintenance Fees

The Yorkville vs The

Yorkville Area
Less Expensive
per SQFT compared to the neighbourhood average
The Yorkville's Avg
monthly maintenance
fee per SQFT
Neighbourhood Avg
monthly maintenance
fee price per SQFT
Similar condos