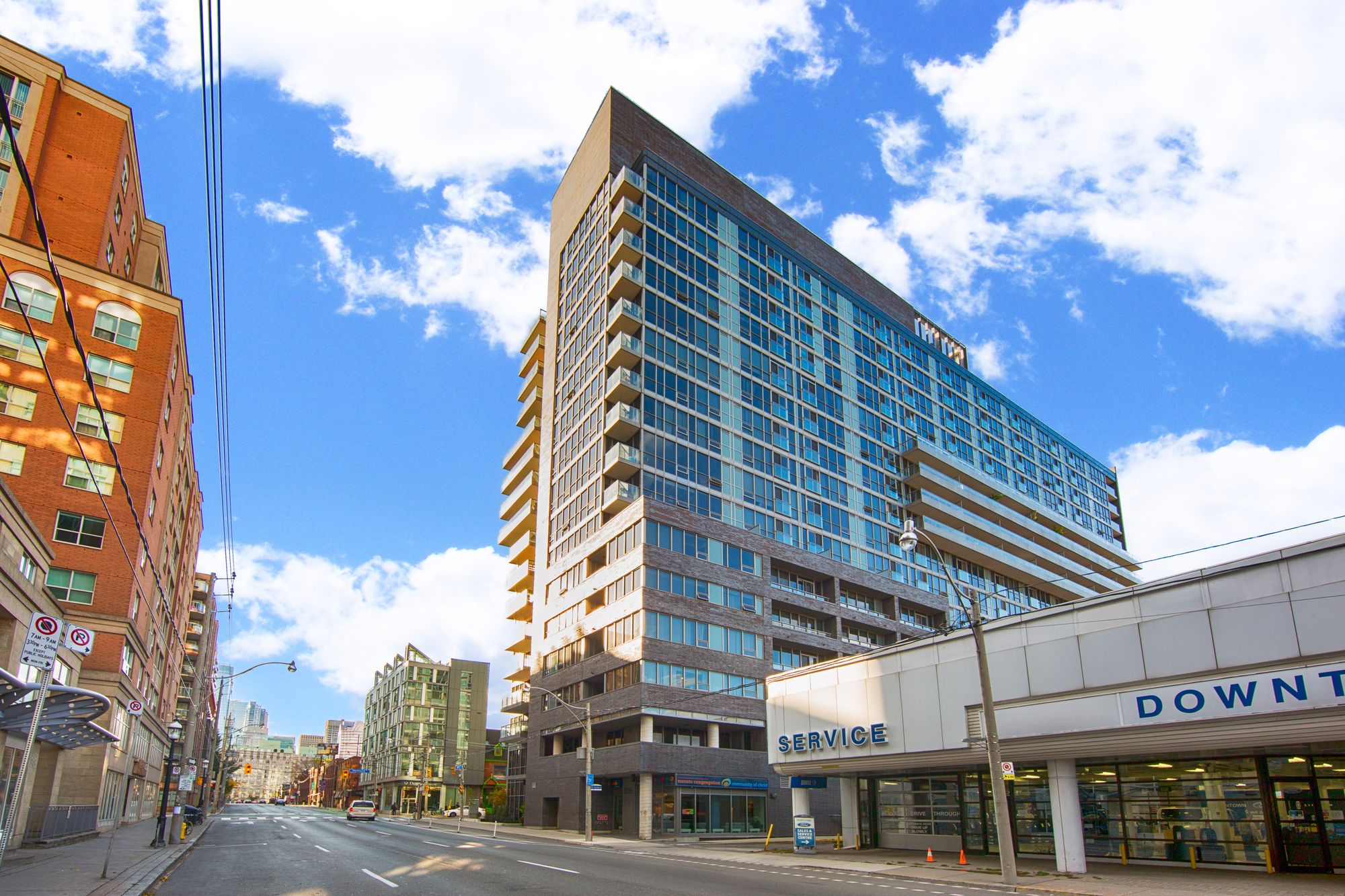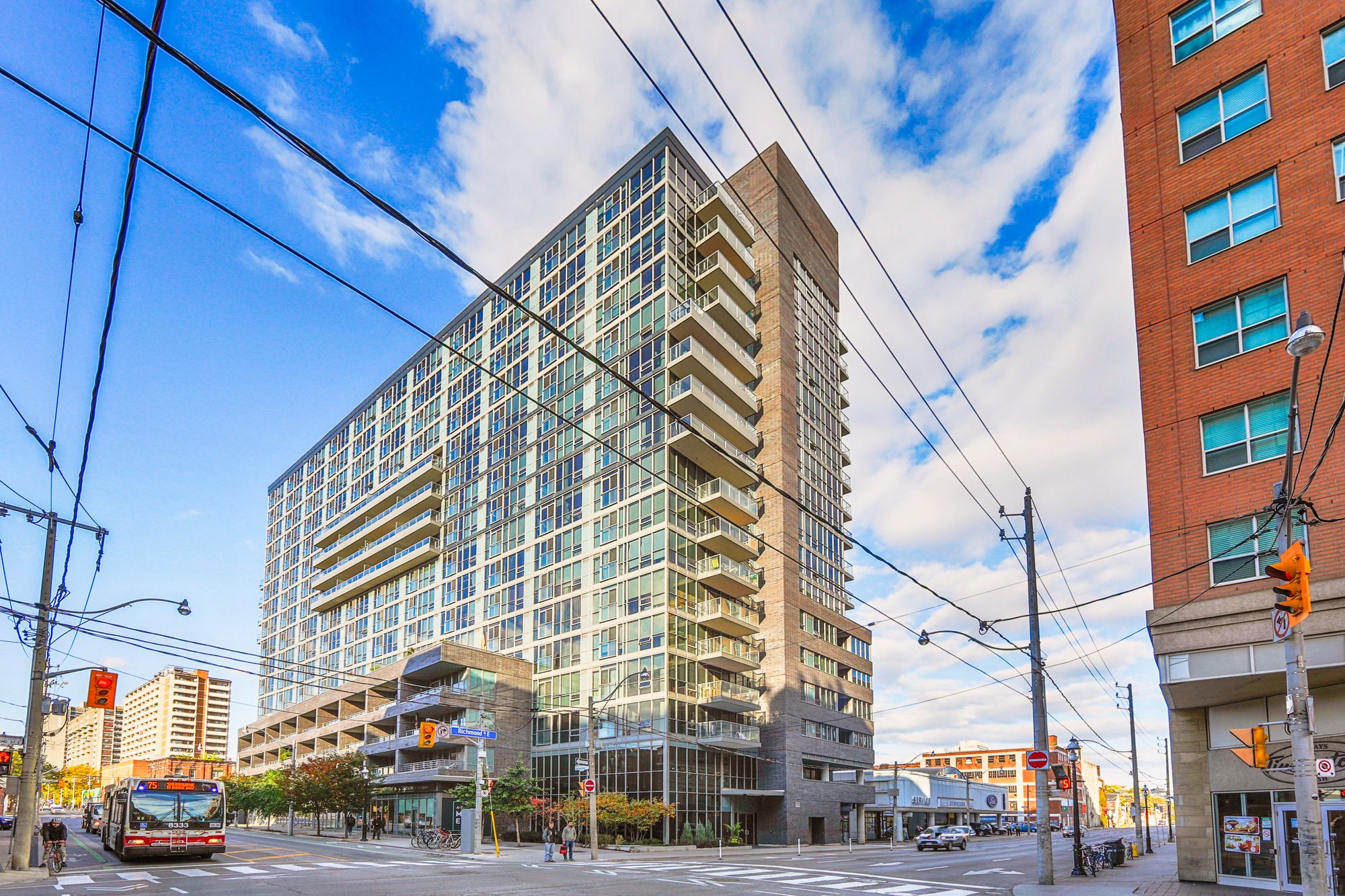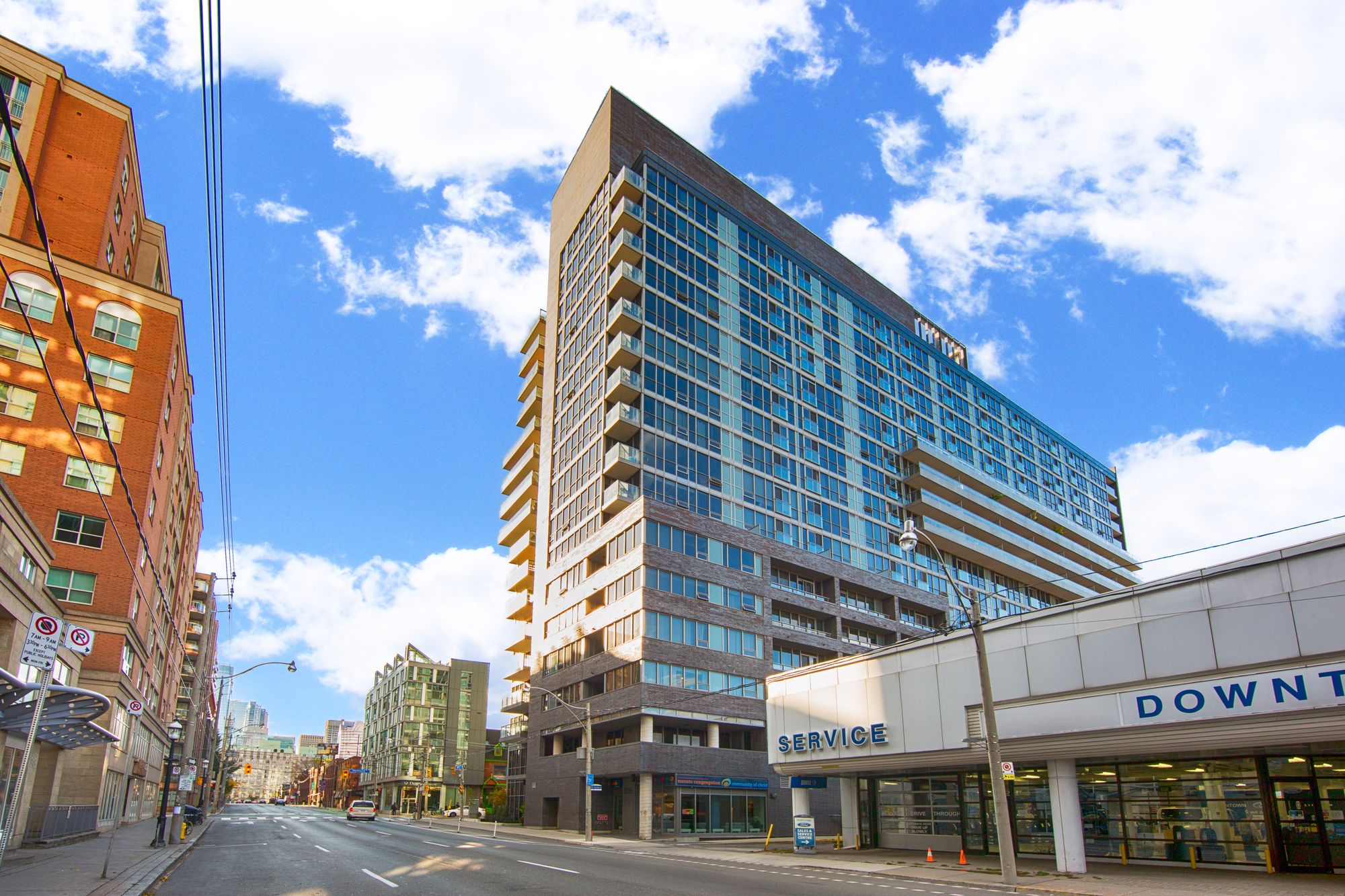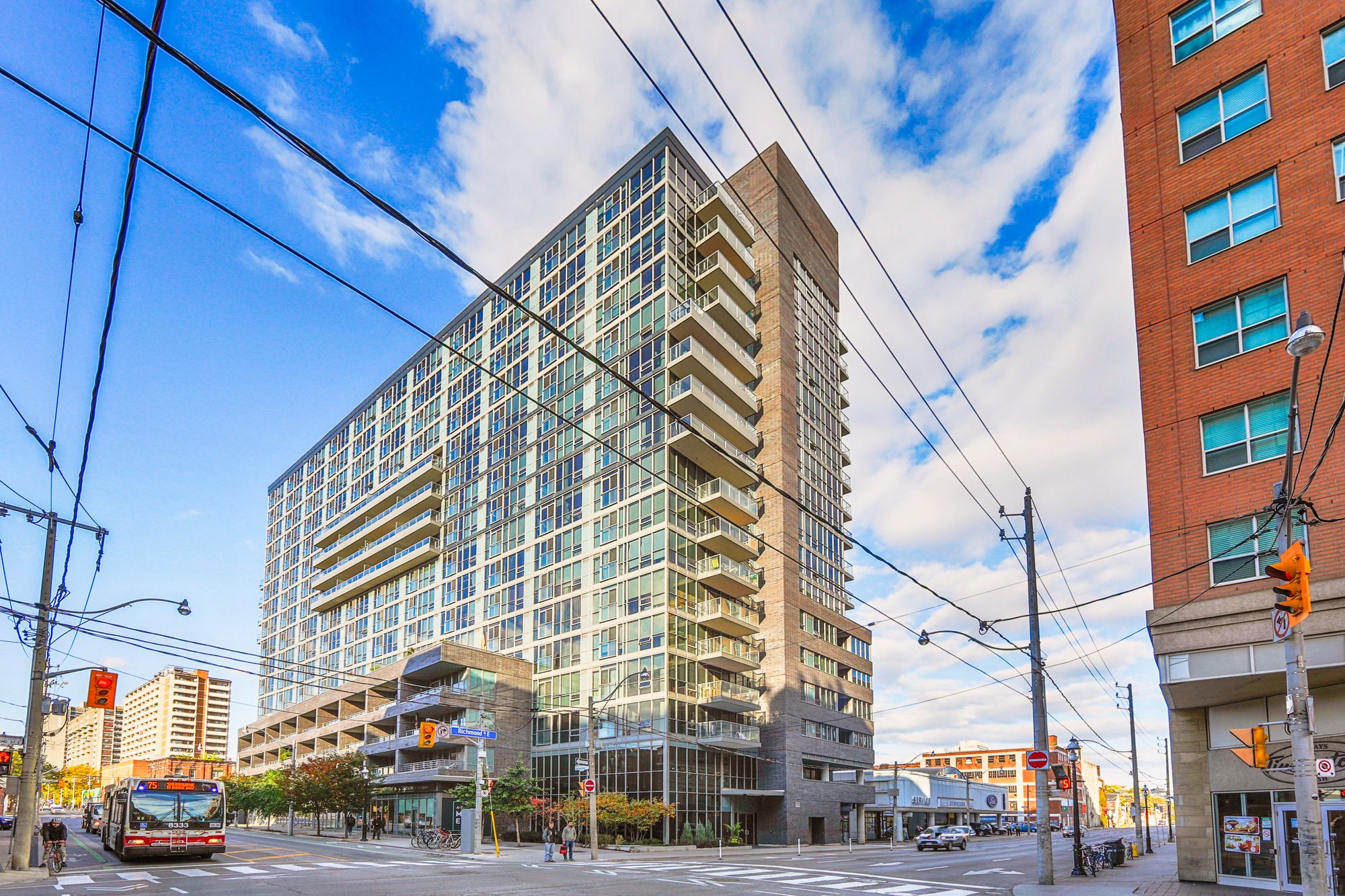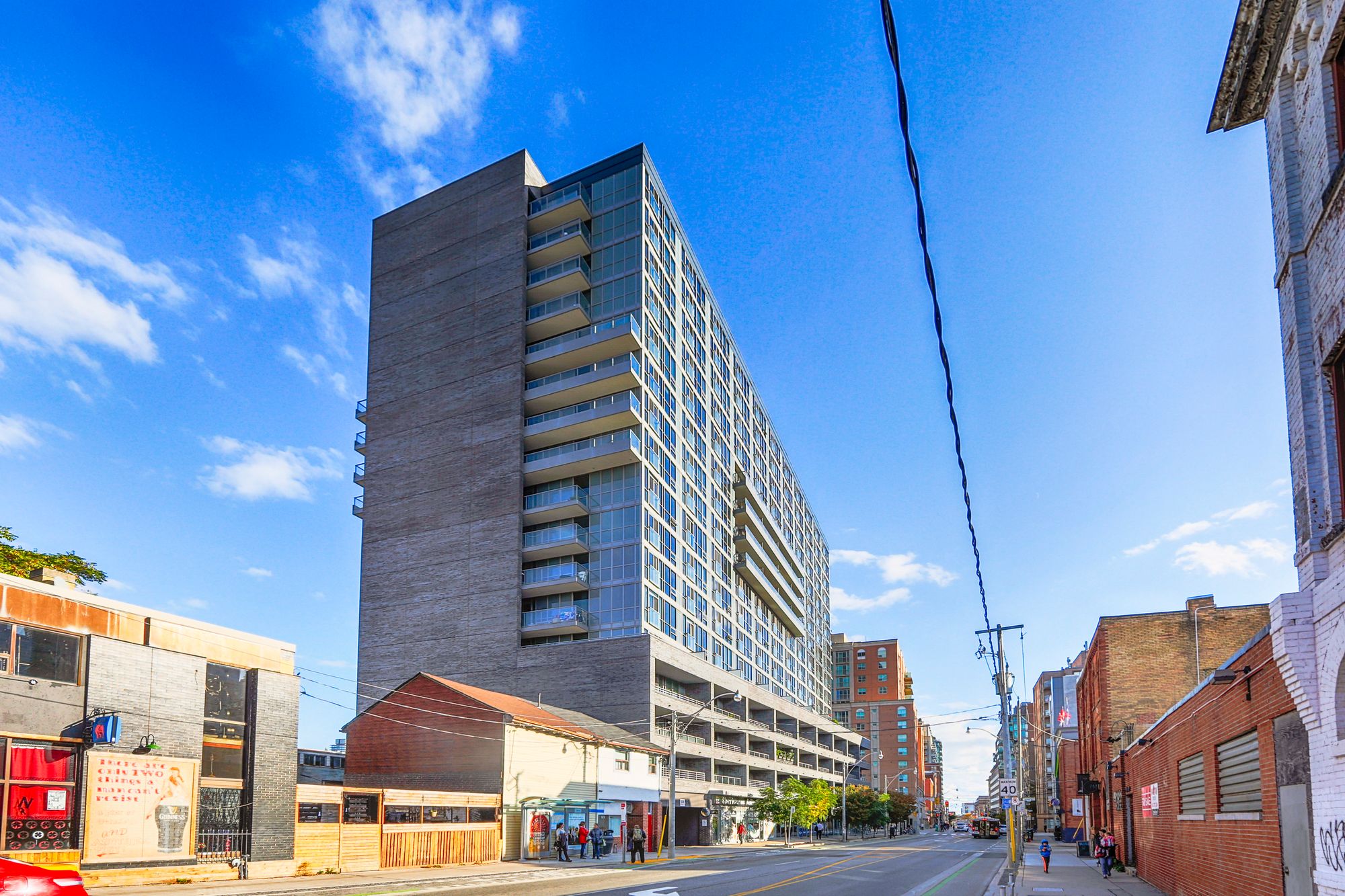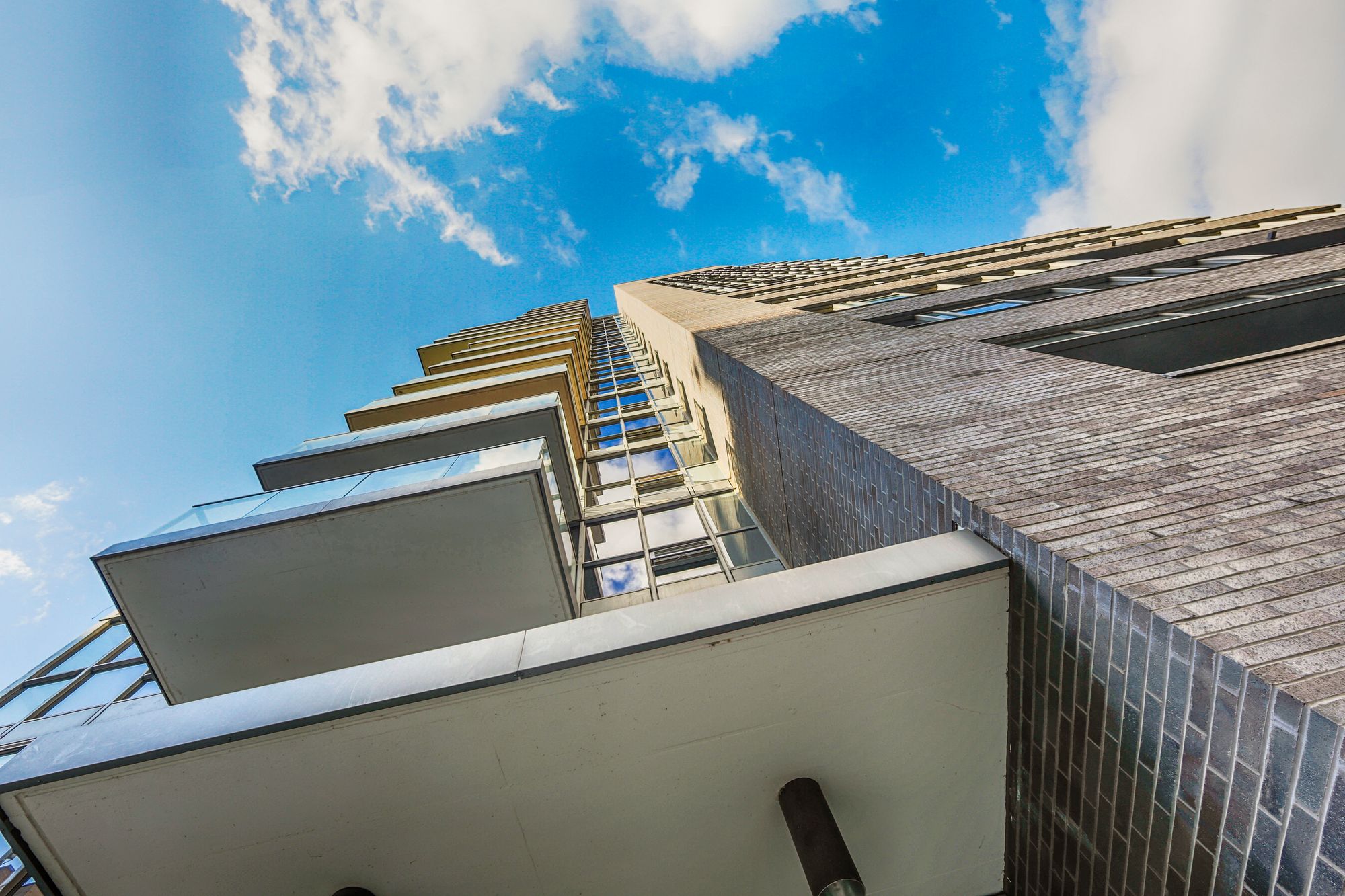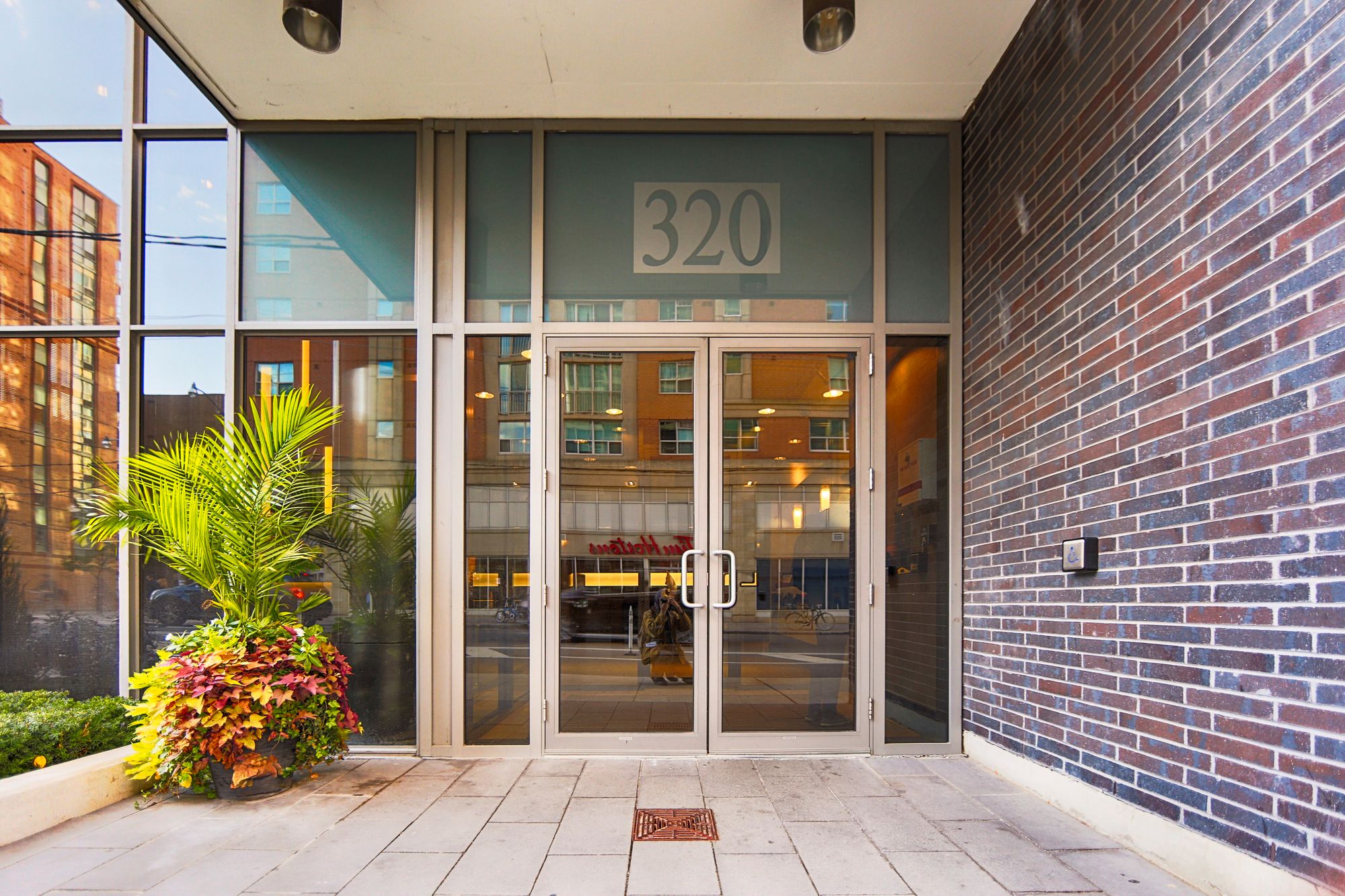 320 Richmond St E
4
Listings for Sale
for Sale
10
Listings for Rent
for Rent
The Modern
320 Richmond St E
The Modern
4
Listings for Sale
for Sale
10
Listings for Rent
for Rent
Developer
Empire Communities
Property Management
First Service Residential
Unit Size Range
366 - 920 SQFT
320 Richmond St E, Toronto
About this condo
Located in a rapidly changing neighbourhood — one that's becoming cooler by the day — the Modern Condos at 320 Richmond Street East fit right in. Slate-coloured brick, rectangular window panes, and groupings of balconies of various sizes make up the façade at 320 Richmond East, while a diverse group of residents inhabit the homes within.
In the spirit of Toronto's respect for diversity and inclusion, the Toronto Congregation at Center Place is found within the building as well, where those interested can attend weekly Sunday services or participate in mindfulness meditation classes without leaving the building. Those uninterested in religion can skip Center Place, and instead browse through the other retail spaces that occupy the ground floor.
While the exterior is contemporary as can be, the amenities found within the Modern Condos are set to impress any 21st century urbanite. Not only does the building boast a rooftop terrace with a pool, but also onsite is a games room, gym, sauna, party room, and even a pet spa. Out of town visitors will also love coming to see their friends and family, as they can refrain from imposing too much by booking a guest suite.
The Suites
Built in 2012 by Empire Communities, the Modern Condos reaches to 17 storeys, and holds an impressive 343 units — so there's plenty of opportunities to find downtown Toronto condos for sale here. With such a large number of homes, it's no wonder there's also just enough variety in terms of size and exposure. Unites range in size from around 400 to 900 square feet, and contain one or two bedrooms each.
The suites at 320 Richmond East are luxurious yet understated, with hardwood flooring found throughout. As well, ultra-modern kitchens boast stainless steel appliances and stone counters, while porcelain-clad bathrooms are outfitted with generously sized tubs.
The Neighbourhood
Located in the Moss Park neighbourhood, between King and Queen Streets East, residents living at 320 Richmond East have their pick when it comes to enjoying their spare time or running necessary errands. Regardless of one's preference, one thing is for certain: the Modern Condos are situated in a central spot in the downtown core of Canada's most exciting metropolis.
Amateur and aspiring chefs will love living so close to St. Lawrence Market, a Toronto landmark and shopping heaven. Here, visitors can find everything from fresh produce to cheeses, meats, bagels and breads, seafood, imported spices from all over the world, bulk foods, and even antiques on the weekends.
Yet another historic option for residents is the Distillery District. Here, options for spending an afternoon or evening include dining at a Mexican cantina or a French bistro, sipping on a cappuccino at Balzac's before wandering through some contemporary art galleries, or taking a photoshoot with friends or loved ones along the cobblestone roads.
Culture buffs will also feel right at home in the surrounding neighbourhood. Live performances can be found year 'round at the Sony Centre for the Performing Arts, the Young Centre for the Performing Arts, or the Soulpepper Theatre; The Pheonix Concert Theatre is the neighbourhood spot for live music; the Scotiabank Arena and the Rogers Centre aren't far off either.
Outdoorsy types can head down to Lake Ontario in no time, where activities might include relaxing at Cherry Beach, exploring Tommy Thompson Park, or cycling along the Martin Goodman Trail. Even Riverdale Park is within close reach, where residents can spend the day picnicking, playing baseball or even cricket, or visiting the farm with the kids.
Transportation
Living at 320 Richmond East makes it all that much easier to travel around Toronto. Residents are well situated, no matter what their preferred method of transportation may be.
To start, drivers can get around with ease, thanks to the one-way streets that line the immediate area, as well as the major highways just beyond those. A quick ride down Lower Jarvis, for example, will land motorists at the Gardener Expressway, from which they can ride east or west along the southern edge of the city. Alternatively, the Don Valley Parkway can be accessed via Queen Street East, which provides easy access up to the 401.
Those who rely on TTC to get around, on the other hand, will want to head one block north or two blocks south to catch a streetcar heading toward the Yonge-University-Spadina subway line. The Sherbourne bus, which makes a stop just steps from the front doors of the Modern Condos, will carry passengers to Sherbourne Station on the Bloor-Danforth line.
4
Listings For Sale
Interested in receiving new listings for sale?
10
Listings For Rent
Interested in receiving new listings for rent?
Property Highlights
Listing History for The Modern
Stats, Trends & Rankings
The Modern vs The Moss Park Area
Building Trends At The Modern
Days on Market
Units at The Modern spend an average of
17
Days on Market
based on recent sales
List vs Selling Price
On average, these condos sell for
above
the list price.

Offer Competition
Condos in this building have an
AVERAGE
chance of receiving
Multiple Offers
Turnover of Units
On average, each unit is owned for
5.9
YEARS
before being sold again
Property Value
Increase
in property value within the past twelve months
Price Ranking
Highest price per SQFT out of
10
condos in the Moss Park area
Sold Units
14
Units were
Sold
over the past twelve months
Rented Units
46
Units were
Rented
over the past twelve months
Best Value Rank
The Modern offers the
best value
out of 10 condos in the Moss Park neighbourhood
Appreciation Rank
The Modern has the
highest ROI
out of 10 condos in the Moss Park neighbourhood
Rental Yield
The Modern yields the
highest rent prices
out of 10 condos in the Moss Park neighbourhood
High Demand
The Modern is the
most popular
building out of 10 condos in the Moss Park neighbourhood
Sales vs Rental Values For This Condo
Rental Price Range
$1,690 - $1,775
Average Cost Per Sqft
$972
Sales Price Range
$610,000 - $626,000
Rental Price Range
$1,750 - $2,200
1 Bed + Den
535 - 920 SQFT
Average Cost Per Sqft
$983
Sales Price Range
$580,000 - $786,000
Rental Price Range
$2,000 - $2,650
Average Cost Per Sqft
$981
Sales Price Range
$801,000 - $880,000
Rental Price Range
$2,200 - $3,200
How Often Are Units Listed?
Average Sales Availability
Average Rental Availability
Ratio of Unit Type in Building
2%
Average Sales Availability
Average Rental Availability
Ratio of Unit Type in Building
33%
1 Bed + Den
535 - 920 SQFT
Average Sales Availability
Average Rental Availability
Ratio of Unit Type in Building
48%
Average Sales Availability
Average Rental Availability
Ratio of Unit Type in Building
20%
Maintenance Fees
The Modern vs The
Moss Park Area
The Modern's Avg
monthly maintenance fee
Neighbourhood Avg
monthly maintenance fee
Similar condos