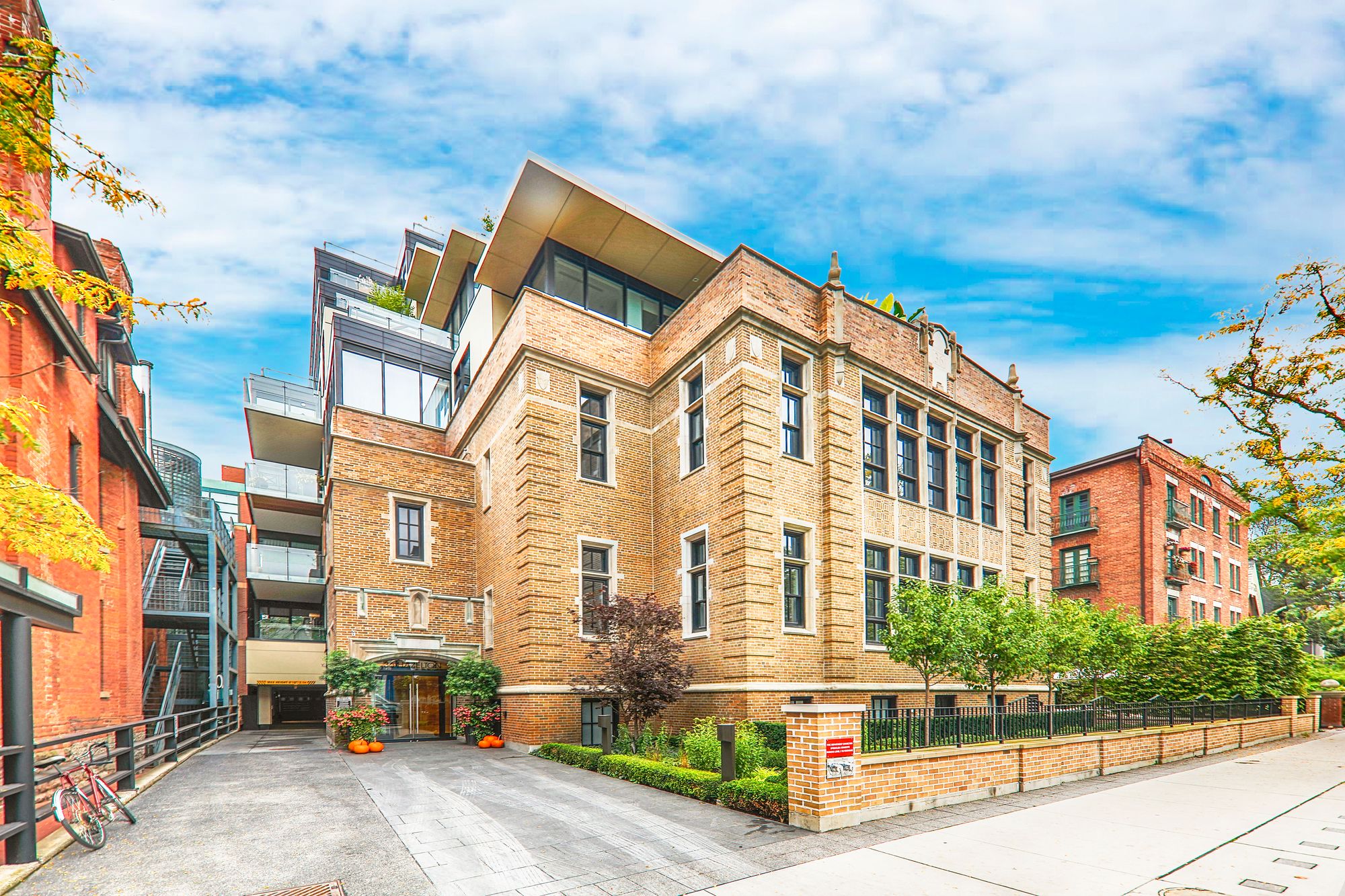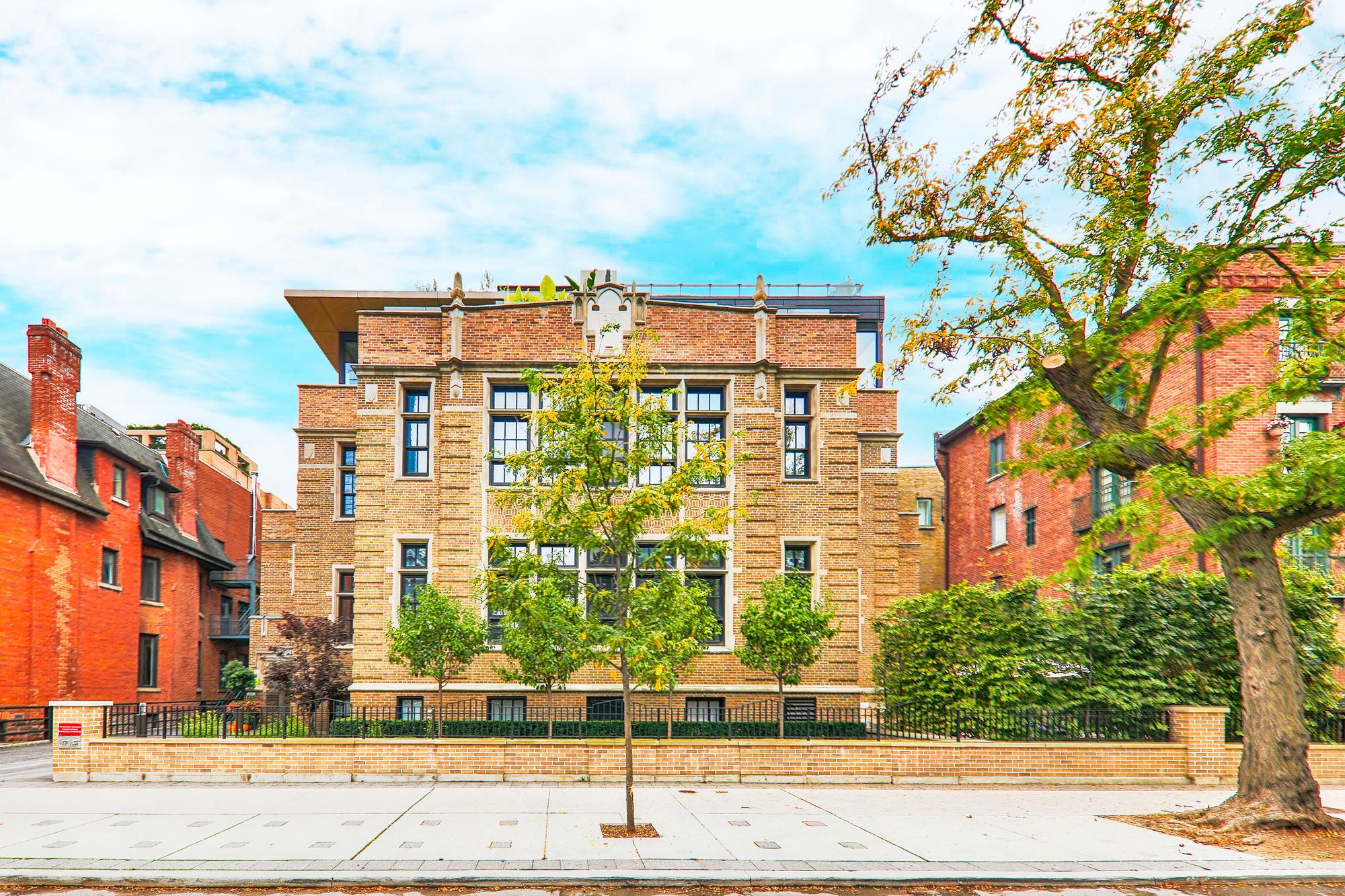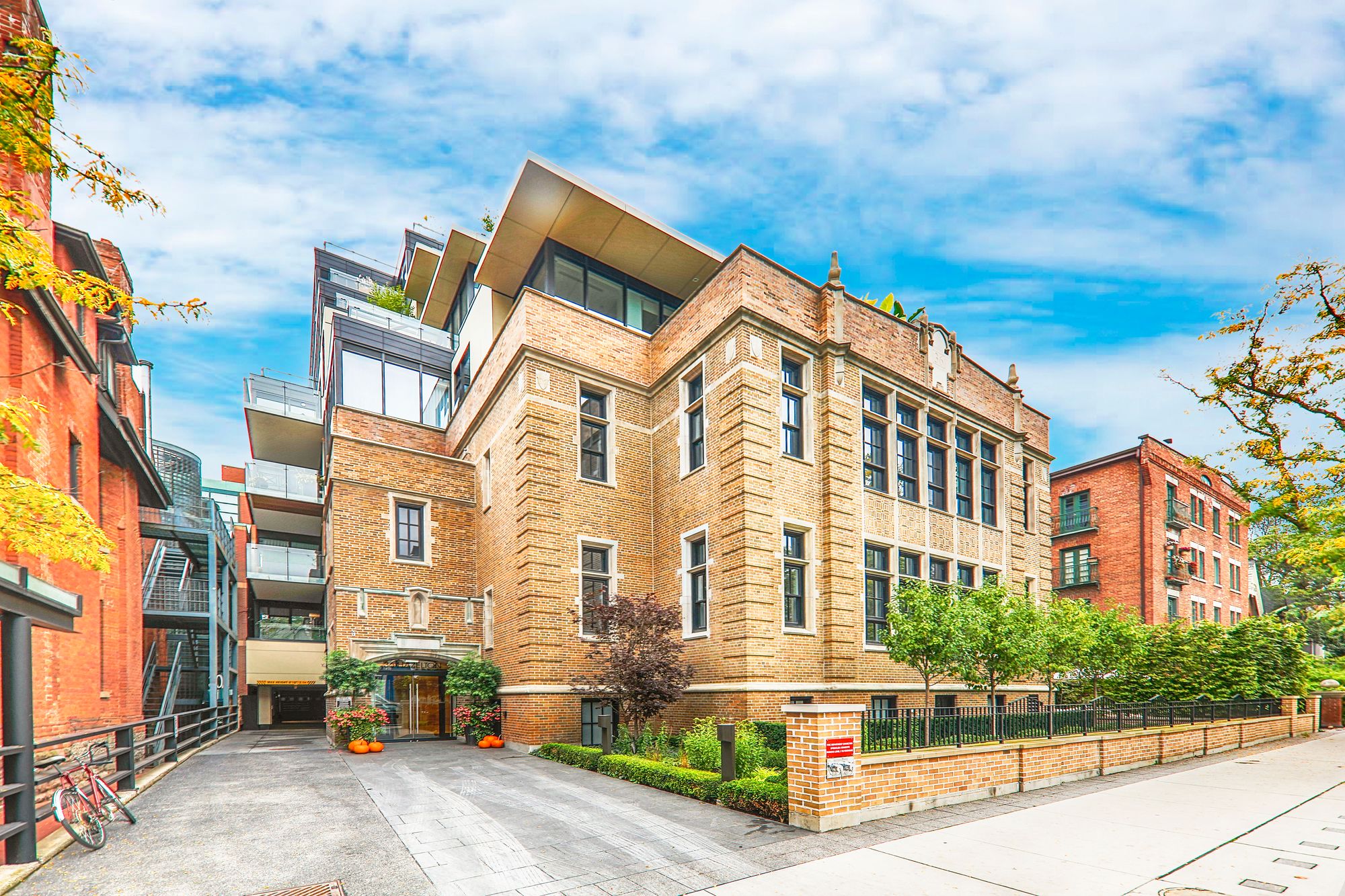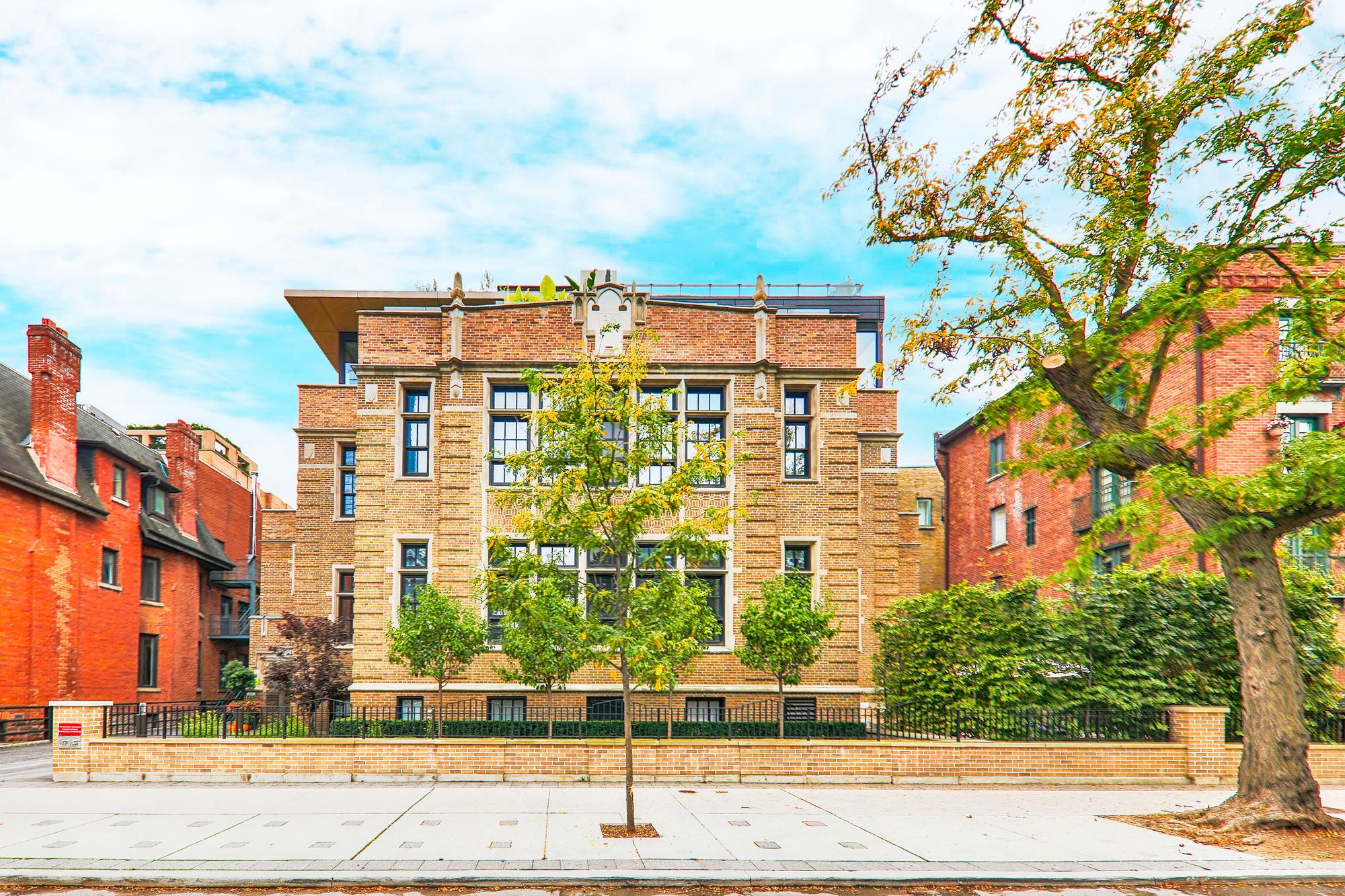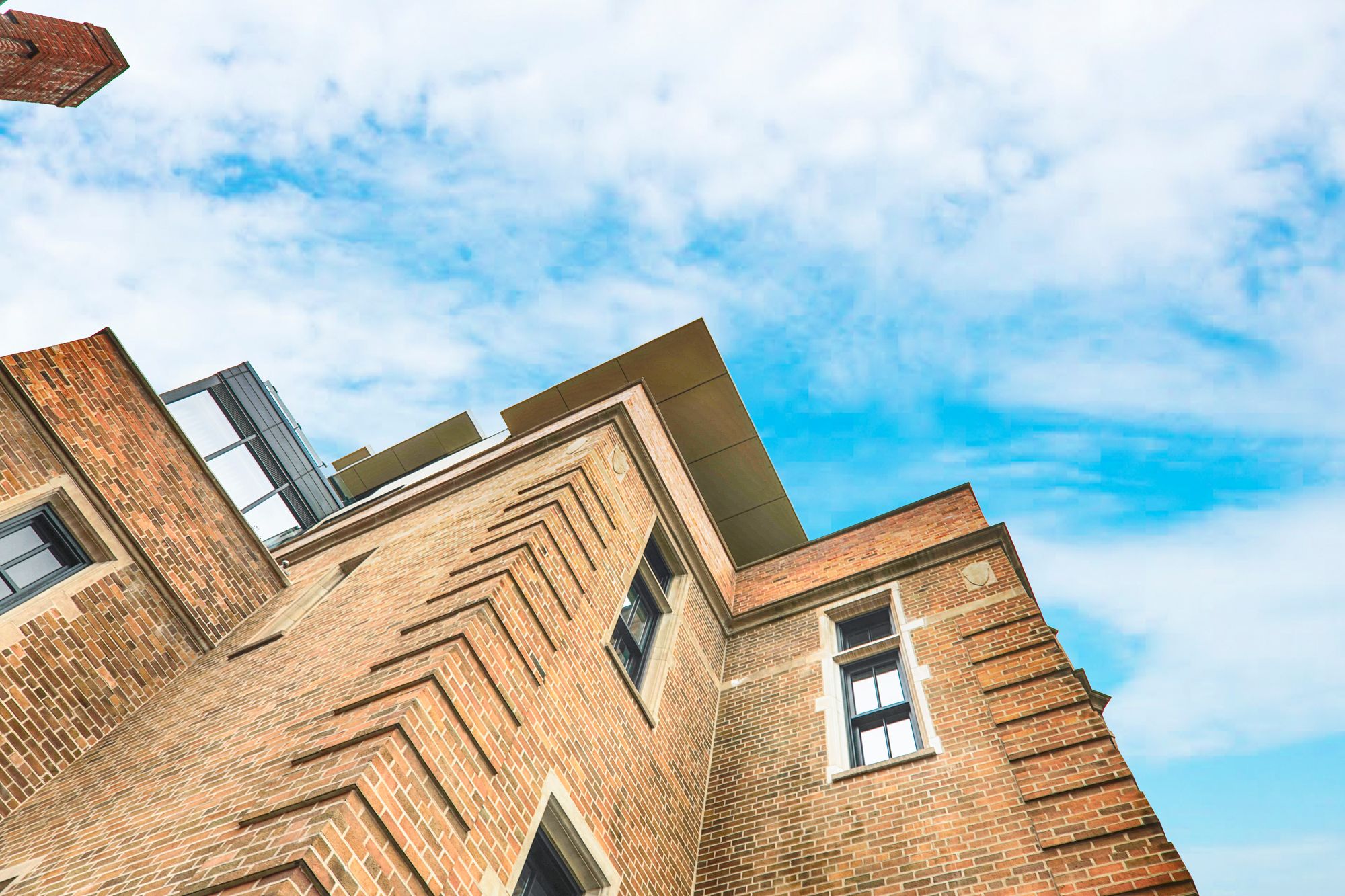 36 Hazelton Ave
1
Listing for Sale
for Sale
0
Listings for Rent
for Rent
36 Hazelton
36 Hazelton Ave
36 Hazelton
1
Listing for Sale
for Sale
0
Listings for Rent
for Rent
0
Property Management
ICC Property Management Toronto
Unit Size Range
1000 - 4693 SQFT
36 Hazelton Ave, Toronto
About this condo
While the Yorkville neighbourhood may be renowned for its high-end boutiques, the upscale residences at 36 are equally impressive for those hunting for Toronto condos for sale rather than a handbag. Built by the Alterra Group and Zinc Developments, the 36 Hazelton Condos also happens to be a boutique condominium — pun intended. What's more, these residences boast state-of-art contemporary design elements built into a distinguished historical façade.
Originally built in 1928, 36 Hazelton's conversion into condos was completed in 2015. The highly acclaimed Quadrangle Architects was in charge of the plans for placing the condos amidst the former site of Basil's Catholic School. The result was a 7-storey structure, and what it lacks in stature the building certainly makes up for in style. The traditional brickwork façade features elegant sculptural details, while the contemporary structure above is home to generous terraces and a sleek glass exterior.
The 36 Hazelton Condos contains a sophisticated collection of amenities, fitting for one of the most exclusive residences in the prestigious Yorkville neighbourhood. Residents have access to an opulent games room with a billiards area, as well as access to a private wine cellar and tasting room. More practical amenities include a car wash, a dog-washing station, and a state-of-the-art fitness centre with a virtual cycling studio, plus a concierge service to keep everything organized and running smoothly.
The Suites
The 19 luxury suites set in the 36 Hazelton Condos are all unique, and all are luxurious spaces to call home. Floor plans range from around 1,100 to 4,500 square feet, and feature one to three bedrooms each. Regardless, their open-concept layouts make them all quite lavish living spaces, especially considering their spacious private balconies and terraces.
As a result of the building's contemporary conversion, 36 Hazelton's homes feature a phenomenally bright and airy atmosphere. There's little inside each unit that's reminiscent of the former Catholic school, except for the charming trim along some windows. Instead, a sophisticated and contemporary interior designed aesthetic appears throughout, along with state-of-the-art appliances.
The Neighbourhood
Set on the northern edge of Yorkville's primary commercial district — and right across the street from designer shops — those living at 36 Hazelton can easily escape the posh crowds attracted to the area if they so please. The surrounding tree-lined streets are wonderful to stroll along, while residents can also relax in the expansive Ramsden after walking just ten minutes from home.
Of course, the neighbourhood is a selling point for many prospective buyers. Yorkville isn't just a shopping destination, either: it's also home to a variety of eateries and bars that are mainly concentrated along Cumberland Street and Yorkville Avenue.
Transportation
Living in one of the most luxurious — and popular — neighbourhoods in the city also means having access to excellent options for public transit. Residents can hop onto the 5 Avenue Bus around the corner at Yorkville Avenue, or they can simply walk over to the subway. Bay Station is situated on the east-west running Bloor-Danforth line, and just a five-minute walk from 36 Hazelton. Alternatively, residents can walk just one more block in order to reach Bloor-Yonge Station, which connects the Yonge and the Bloor-Danforth lines.
Alternatively, these condos are also well positioned for its residents who prefer to drive, especially since the building sits amidst major roadways like Bloor Street, Davenport, and Avenue Road. The last of these is a great route for those heading south through downtown Toronto, as it widens considerably where it becomes University Avenue. For those with destinations further outside the city, on the other hand, drivers can take Bloor East in order to reach an on-ramp for the Don Valley Parkway in about ten minutes.
1
Listings For Sale
Interested in receiving new listings for sale?
0
Listings For Rent
Interested in receiving new listings for rent?
Amenities
Maintenance Fees Cover
Maintenance fees include
Water
Owner / renter pays separately
Hydro
Heat
Air Conditioning
Past Sold & Rented Listings
Stats, Trends & Rankings
Price Per Square Foot
36 Hazelton vs The
Yorkville Area
More Expensive
per SQFT compared to the neighbourhood average
36 Hazelton's Avg
price per SQFT
Neighbourhood Avg
price per SQFT
Building Trends At 36 Hazelton
Days on Market
Units at 36 Hazelton spend an average of
41
Days on Market
based on recent sales
List vs Selling Price
On average, these condos sell for
below
the list price.

Offer Competition
Condos in this building have an
AVERAGE
chance of receiving
Multiple Offers
Turnover of Units
On average, each unit is owned for
6.2
YEARS
before being sold again
Property Value
Increase
in property value within the past twelve months
Price Ranking
Highest price per SQFT out of
55
condos in the Yorkville area
Sold Units
1
Units were
Sold
over the past twelve months
Rented Units
0
Units were
Rented
over the past twelve months
Best Value
36 Hazelton offers the
best value
out of 55 condos in the Yorkville neighbourhood
Return on Investment
36 Hazelton has the
highest ROI
out of 55 condos in the Yorkville neighbourhood
Rental Yield
36 Hazelton yields the
highest rent prices
out of 55 condos in the Yorkville neighbourhood
High Demand
36 Hazelton is the
most popular
building out of 55 condos in the Yorkville neighbourhood
Sales vs Rental Values For This Condo
Average Cost Per Sqft
$2,221
Sales Price Range
$6,660,000 - $6,660,000
How Often Are Units Listed?
Average Sales Availability
Average Rental Availability
Ratio of Unit Type in Building
20%
1 Bed + Den
1300 - 1300 SQFT
Average Sales Availability
Average Rental Availability
Ratio of Unit Type in Building
7%
Average Sales Availability
Average Rental Availability
Ratio of Unit Type in Building
54%
2 Bed + Den
2400 - 2400 SQFT
Average Sales Availability
Average Rental Availability
Ratio of Unit Type in Building
14%
Average Sales Availability
Average Rental Availability
Ratio of Unit Type in Building
7%
Maintenance Fees

36 Hazelton vs The

Yorkville Area
More Expensive
per SQFT compared to the neighbourhood average
36 Hazelton's Avg
monthly maintenance
fee per SQFT
Neighbourhood Avg
monthly maintenance
fee price per SQFT
Similar condos