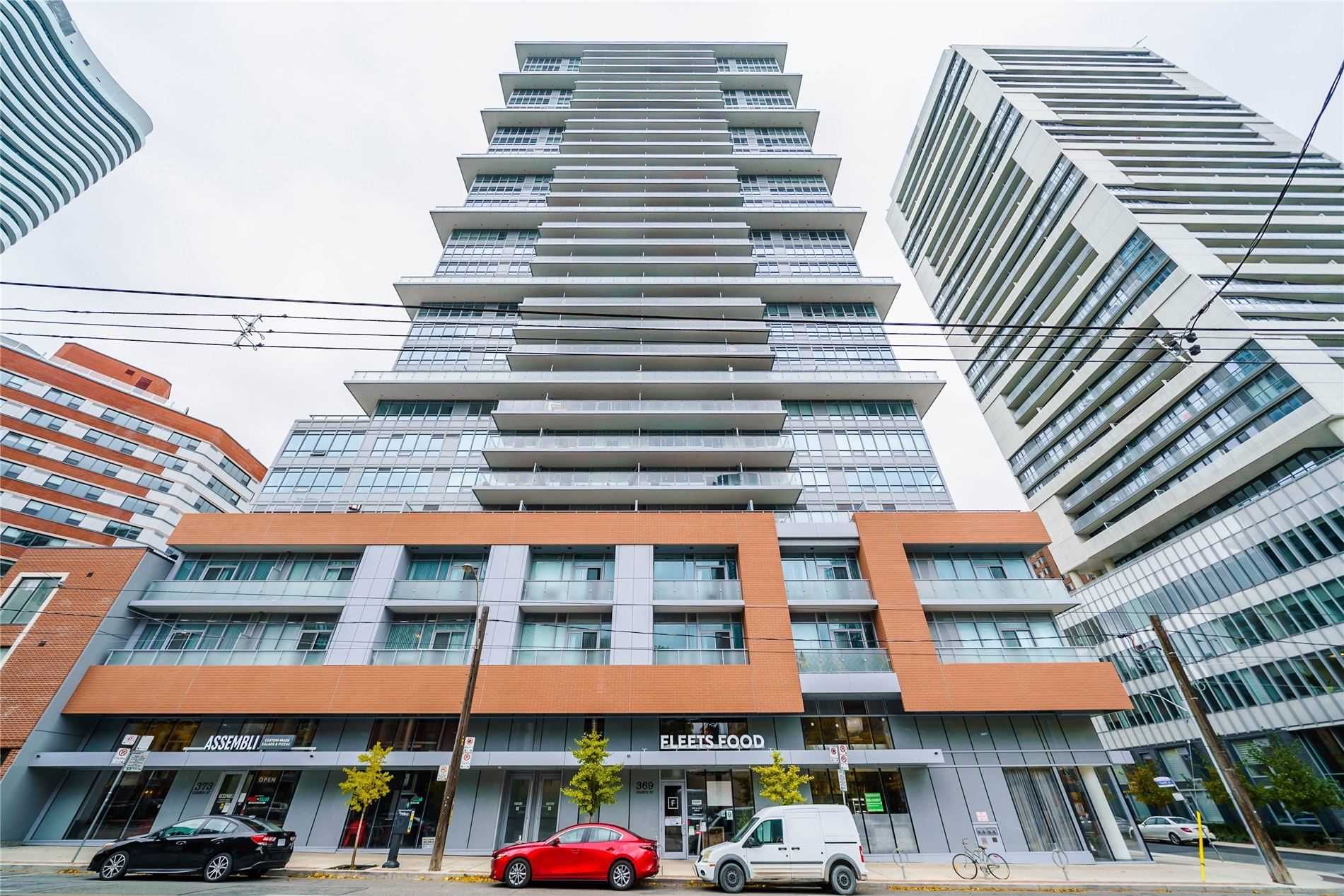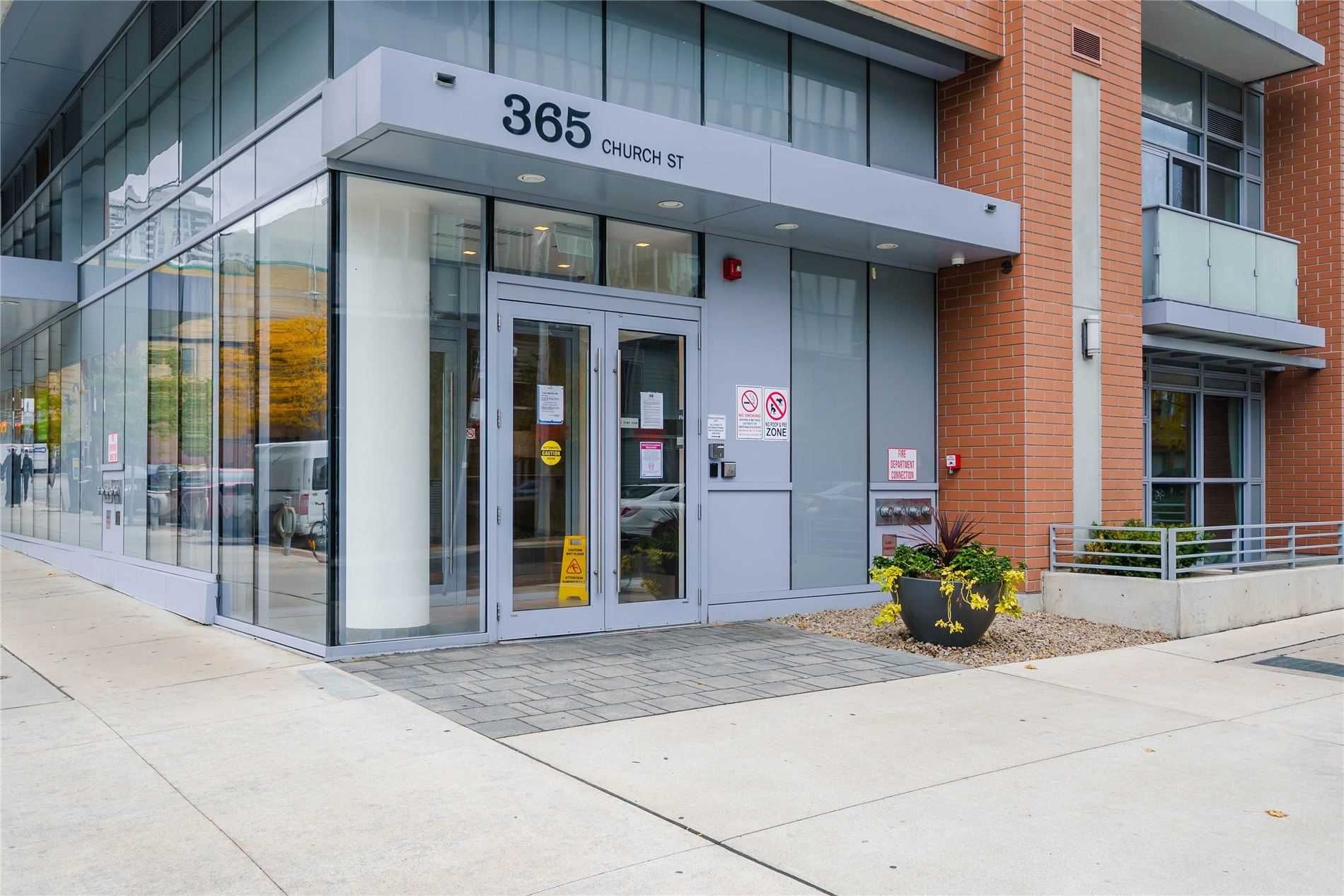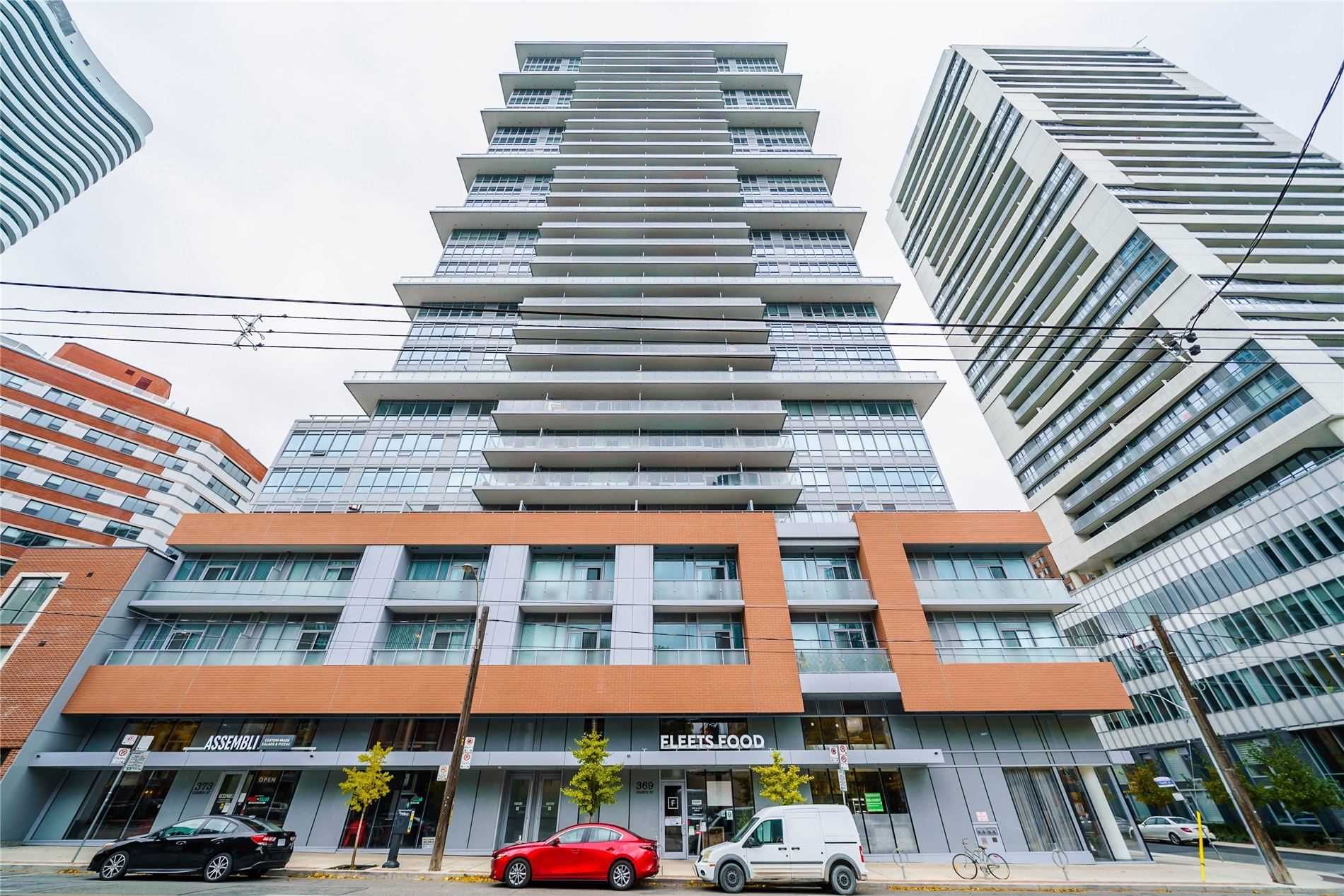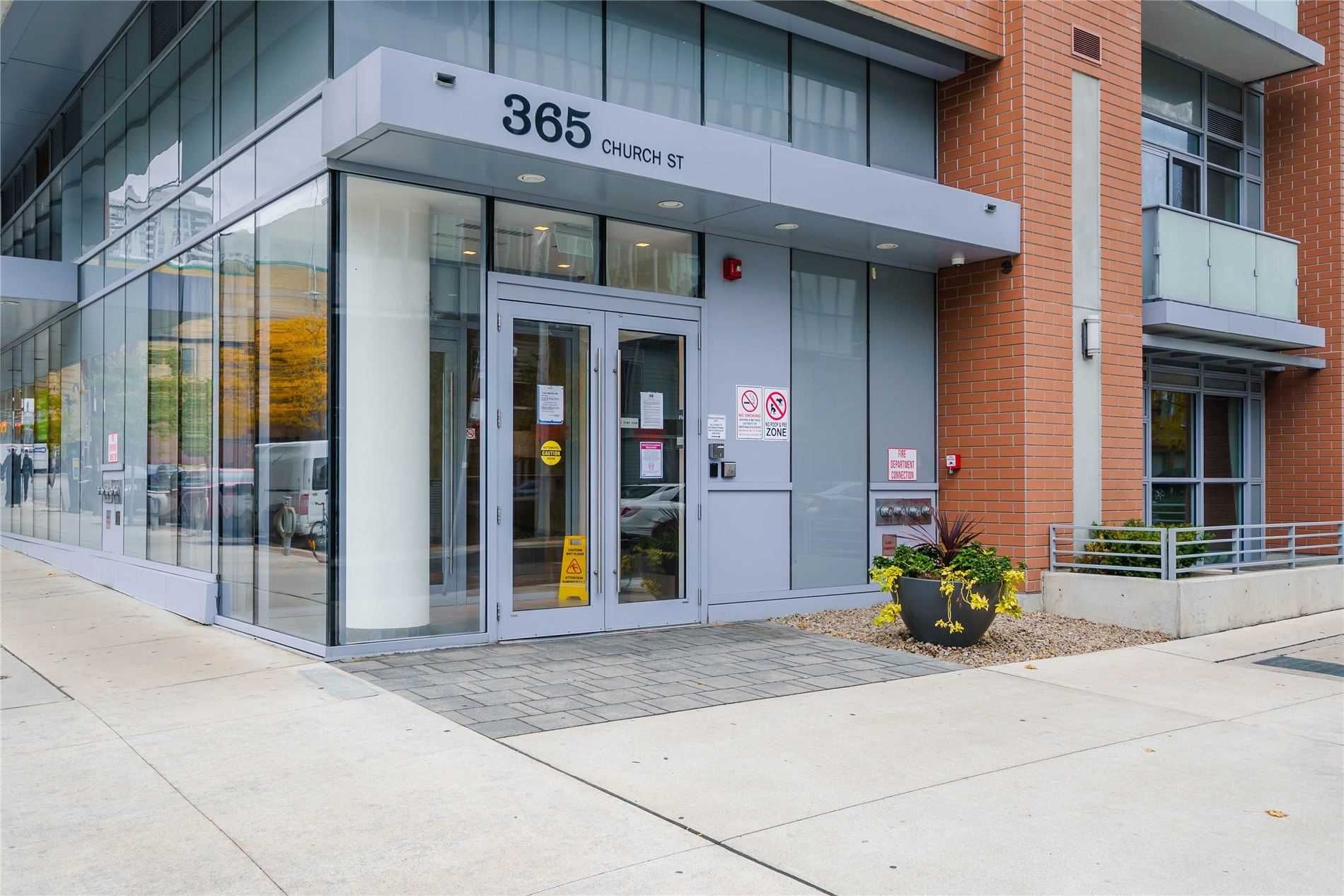 365 Church St & 90-92 McGill St
1
Listing for Sale
for Sale
6
Listings for Rent
for Rent
365 Church Condos
365 Church St
365 Church Condos
1
Listing for Sale
for Sale
6
Listings for Rent
for Rent
Property Management
MenRes Property Management
Unit Size Range
313 - 1800 SQFT
365 Church St, Toronto
About this condo
While Toronto undoubtedly has no shortage of glass towers, some buyers find it refreshing to live in a building that simply blends in. At 365 Church Street, the high-rise structure blends into the surrounding neighbourhood in more ways than one. The red brick podium complements the older buildings that populate Yonge Street and The Village neighbourhood, while the tower above integrates seamlessly into Toronto's class-filled skyline.
Menkes Development Limited and Rudy Wallman Architects paired up to create 365 Church, a 29-storey high rise. In doing so the team embraced two values they deemed important to Toronto-based buyers: efficiency and entertainment.
Prospective buyers worried about climate change can rest easy knowing there are many green features throughout the building, including energy efficient, motion-detection lighting in common areas, an on-site car share program, bicycle storage, recycling sorting facilities, and a system for ensuring efficiency of fans in the parking garage that relies on carbon monoxide monitoring.
As for entertainment, residents have access to a reading room and theatre, as well as a kitchen and lounge. The latter open out onto a rooftop terrace, which features a lounge, sun deck, barbecues and dining spaces. Additionally, 365 Church is equipped with a 24-hour concierge service, a guest suite, three elevators, and fitness facilities that include cardio machines, weights, and a yoga studio.
The Suites
Divided into nearly 400 units, the building is ideal for a first time buyer, an empty nester couple, and everyone in between who's interested in downtown Toronto condos for sale. The homes range from approximately 300 to around 1,000 square feet, and all boast spacious balconies with striking views.
The interior design at 365 Church was dreamt up by Munge Leung, resulting in a sleek, contemporary atmosphere throughout every unit. The designers selected enviable materials such as laminate and ceramic flooring, quartz countertops.
The bathrooms at 365 Church aren't only stylish, they're also efficient, thanks to high pressure, low flow showerheads and faucets, plus dual flush toilets. Other green features in the suites include the use of energy saving materials such as double-glazed windows and high-quality insulation, and individually controlled centralized heating and cooling systems.
The suites are equipped with stacked Energy Star washer and dryers, Energy Star paneled-front dishwashers, paneled-front refrigerators and stainless steel ranges with glass cooktops. Awning-style operable windows usher plenty of natural light into the homes, while 8 or 9 foot ceiling heights make each unit feel spacious regardless of their square footage.
The Neighbourhood
One thing is for sure: life is never boring when living in The Village. Residents are just steps from countless shops, cafés, restaurants, and bars, and even a number of sizeable parks, not to mention all the fun and excitement in the Yonge and Bloor neighbourhood.
Toronto Metropolitan University is also around the corner, and with students comes cheap eats. From ramen to bahn mi, any craving can be satisfied in this eclectic and affordable area. For those who really want to save money, dining in is always an option thanks to the expansive Loblaws at Carlton and Church. With an LCBO in the same building, picking up essentials for date night or dinner parties is easy as walking a block north from 365 Church.
Transportation
Living so close to Yonge also has its perks. It takes all of four minutes to walk to College Station, where residents can hop onto subway trains heading north and south along the Yonge line. From here, a trip down to Union Station takes just 7 minutes. Alternatively, riding north for two stops will land passengers at Bloor-Yonge Station, where they can transfer onto the east-west moving Bloor-Danforth line.
Drivers residing in the building will likely make good use of both Church and College Streets for getting around the immediate area, however a number of highways aren't far off either. The Don Valley Parkway can be reached in less than 10 minutes when traffic cooperates, and from there drivers can quickly zip up to the 401 or down to the Gardiner Expressway.
1
Listings For Sale
Interested in receiving new listings for sale?
6
Listings For Rent
Interested in receiving new listings for rent?
Property Highlights
Listing History for 365 Church Condos
Stats, Trends & Rankings
365 Church Condos vs The Village Area
Building Trends At 365 Church Condos
Days on Market
Units at 365 Church Condos spend an average of
20
Days on Market
based on recent sales
List vs Selling Price
On average, these condos sell for
below
the list price.

Offer Competition
Condos in this building have a
LOW
chance of receiving
Multiple Offers
Turnover of Units
On average, each unit is owned for
5.1
YEARS
before being sold again
Property Value
Decrease
in property value within the past twelve months
Price Ranking
Highest price per SQFT out of
29
condos in The Village area
Sold Units
8
Units were
Sold
over the past twelve months
Rented Units
78
Units were
Rented
over the past twelve months
Best Value Rank
365 Church Condos offers the
best value
out of 29 condos in neighbourhood
Appreciation Rank
365 Church Condos has the
highest ROI
out of 29 condos in neighbourhood
Rental Yield
365 Church Condos yields the
highest rent prices
out of 29 condos in neighbourhood
High Demand
365 Church Condos is the
most popular
building out of 29 condos in neighbourhood
Sales vs Rental Values For This Condo
Average Cost Per Sqft
$1,362
Sales Price Range
$475,000 - $500,000
Rental Price Range
$1,700 - $2,300
Average Cost Per Sqft
$1,182
Sales Price Range
$660,000 - $660,000
Rental Price Range
$1,850 - $2,550
1 Bed + Den
519 - 686 SQFT
Average Cost Per Sqft
$1,099
Sales Price Range
$646,000 - $675,000
Rental Price Range
$2,200 - $2,900
Average Cost Per Sqft
$1,196
Sales Price Range
$828,000 - $828,000
Rental Price Range
$1,650 - $3,350
Average Cost Per Sqft
$1,125
Sales Price Range
$930,000 - $930,000
Rental Price Range
$3,000 - $3,600
How Often Are Units Listed?
Average Sales Availability
Average Rental Availability
Ratio of Unit Type in Building
19%
Average Sales Availability
Average Rental Availability
Ratio of Unit Type in Building
18%
1 Bed + Den
513 - 1200 SQFT
Average Sales Availability
Average Rental Availability
Ratio of Unit Type in Building
47%
Average Sales Availability
Average Rental Availability
Ratio of Unit Type in Building
9%
2 Bed + Den
749 - 1299 SQFT
Average Sales Availability
Average Rental Availability
Ratio of Unit Type in Building
5%
Average Sales Availability
Average Rental Availability
Ratio of Unit Type in Building
4%
3 Bed + Den
1800 - 1800 SQFT
Average Sales Availability
Average Rental Availability
Ratio of Unit Type in Building
1%
Maintenance Fees
365 Church Condos vs The
Village Area
365 Church Condos's Avg
monthly maintenance fee
Neighbourhood Avg
monthly maintenance fee
Similar condos