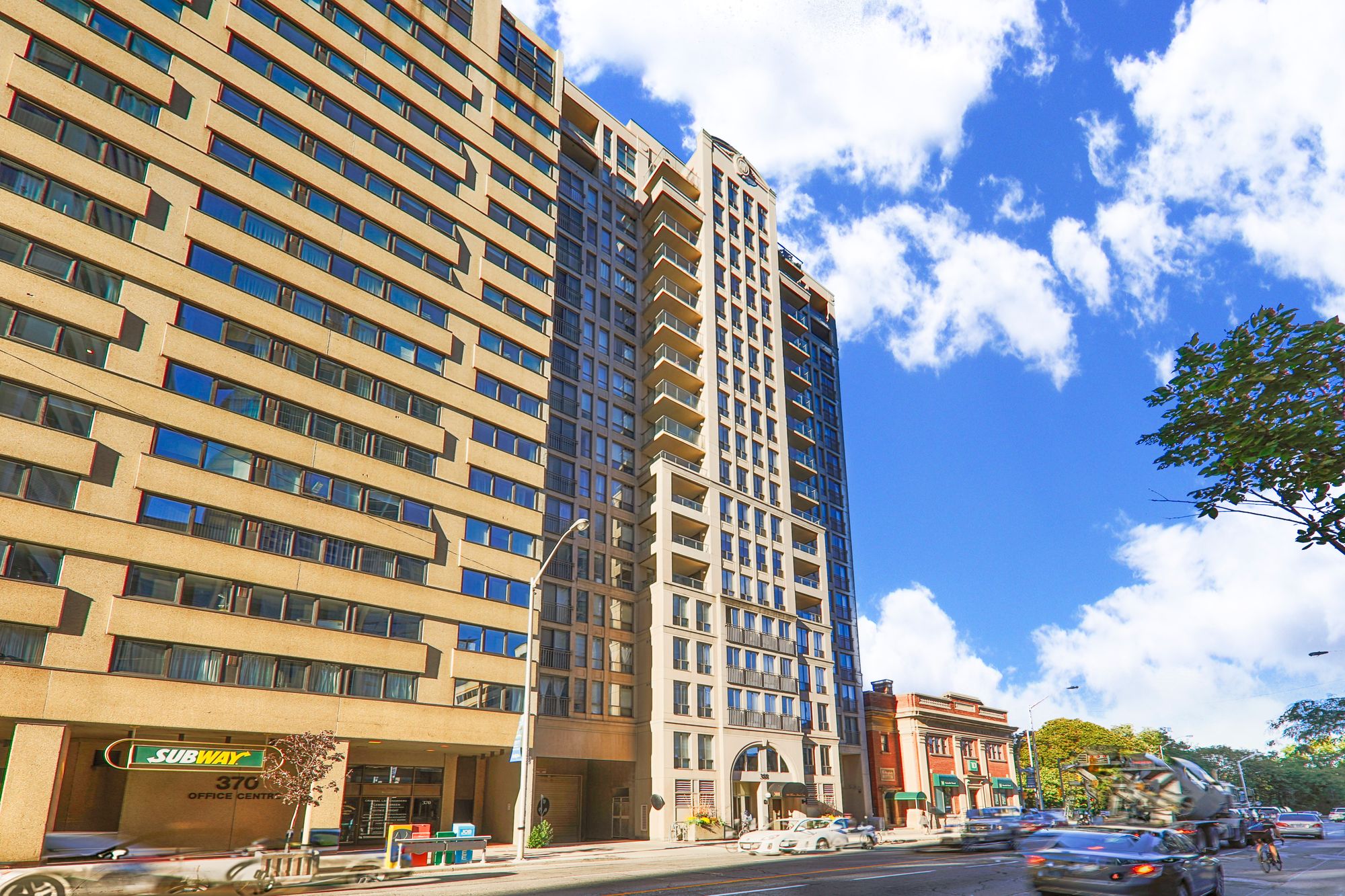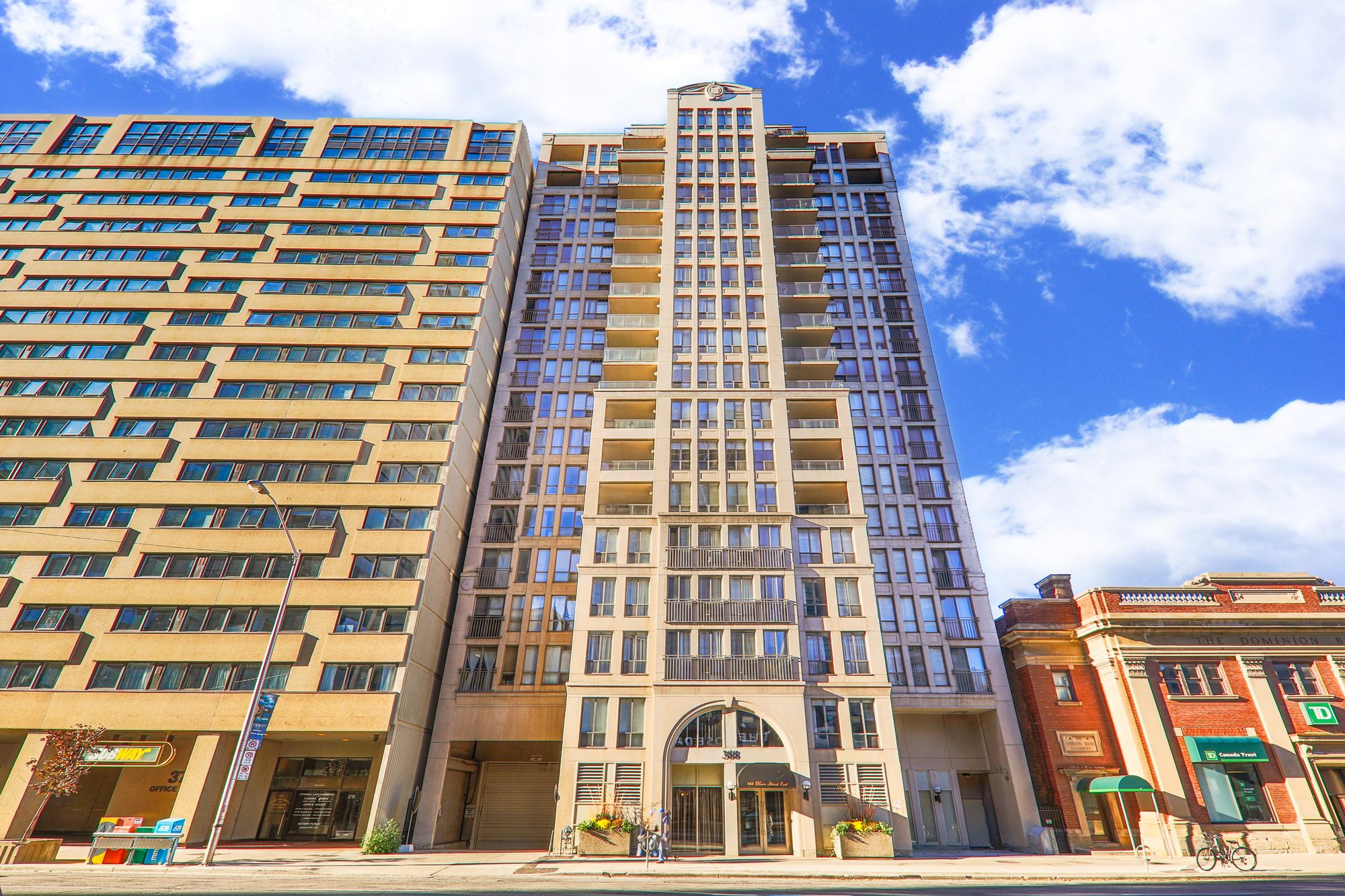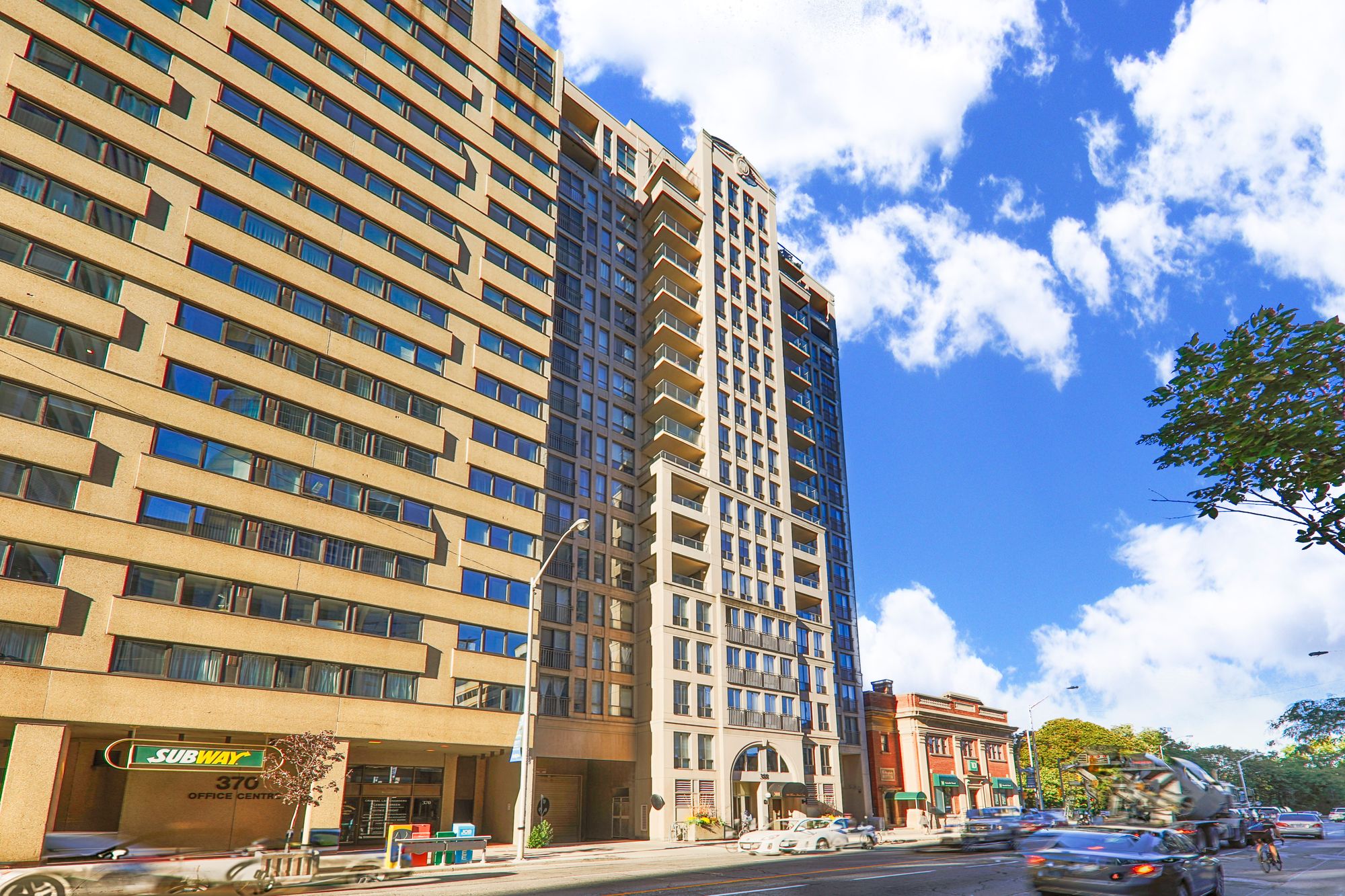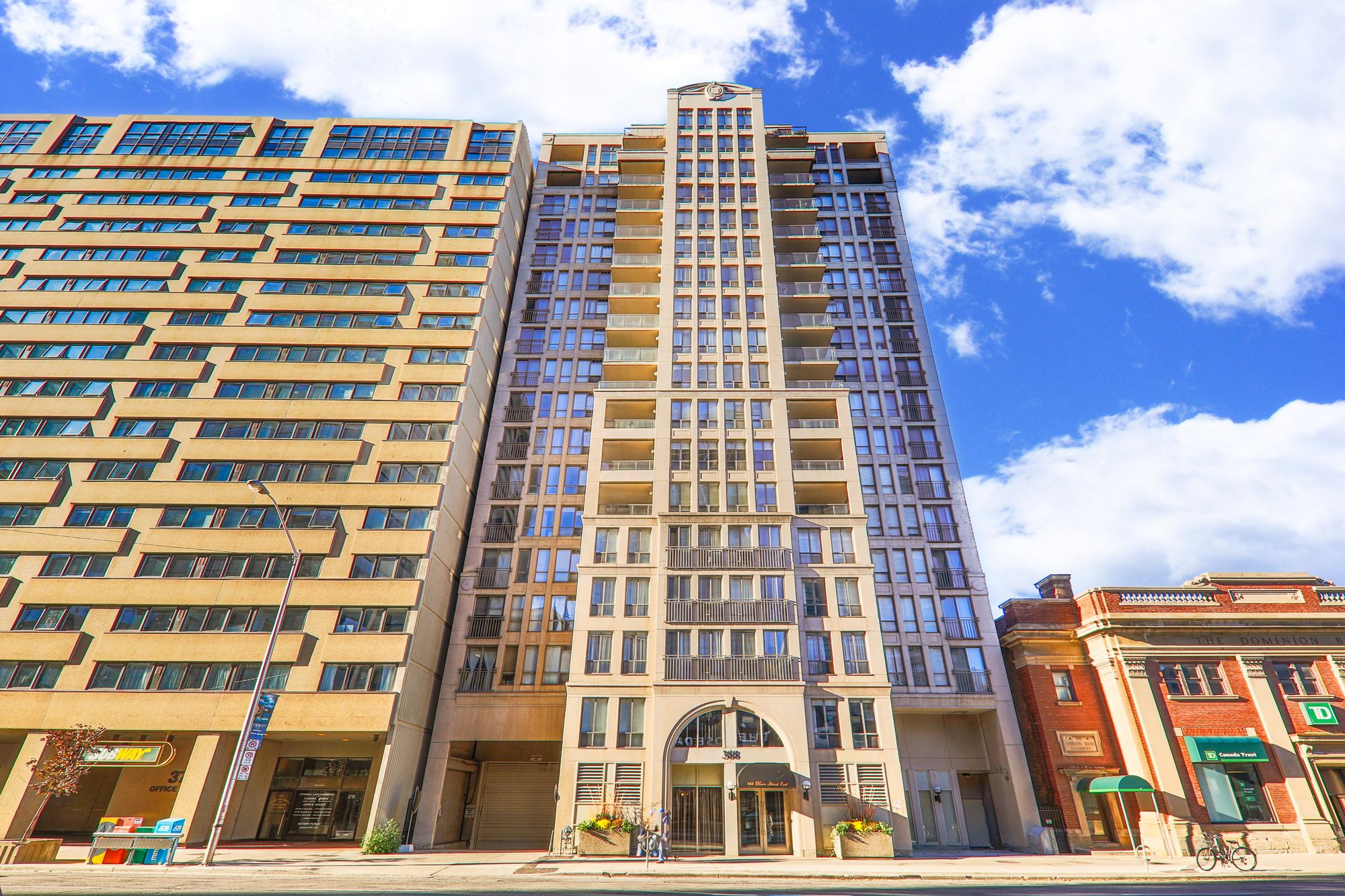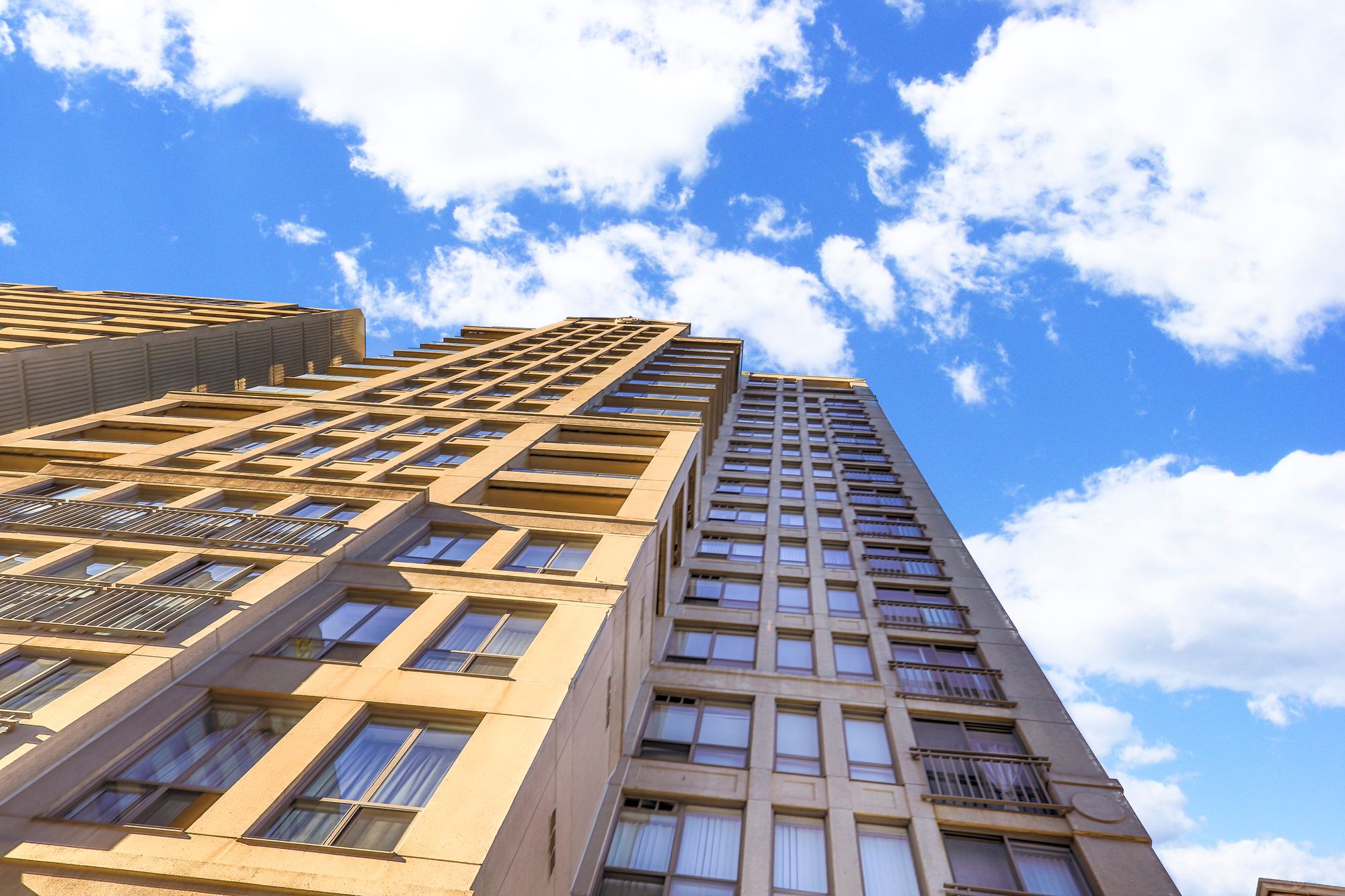 388 Bloor St E
0
Listings for Sale
for Sale
0
Listings for Rent
for Rent
Rosedale Ravine Residences
388 Bloor St E
Rosedale Ravine Residences
0
Listings for Sale
for Sale
0
Listings for Rent
for Rent
Developer
388 Bloor East Limited
Property Management
Crossbridge Condominium Services Ltd.
Unit Size Range
521 - 2000 SQFT
388 Bloor St E, Toronto
About this condo
Nestled into the northeast corner of the downtown core, the condos at at 388 Bloor Street East overlook the lush natural landscapes of the Rosedale Ravine — as well as the not-so-lush but oh-so-convenient Sherbourne Subway Station. So when H&R Developments built these luxury condos in 2001, they aptly named them the Rosedale Ravine Residences.
Attracting many prospective buyer seeking Toronto condos for sale, this 18-storey concrete structure at 388 Bloor East boasts many balconies, as well as a plethora of wide windows, taking advantage of its site's exceptional exposure. Indeed, more often than not, the sun warmly illuminates E.I. Richmond Architects' modern design.
What's more, the symmetrical arrangement of the building's windows and balconies culminates in a charming arched entrance along bustling Bloor. Through this portal, the Rosedale Ravine Residences' grand lobby — cared for by a 24-hour concierge — welcomes residents with sophistication and charm.
Additionally, 388 Bloor East contains a good number of luxurious amenities. Residents can work out in a fully-equipped fitness centre, then relax in one of the building's saunas. And when residents have friends and family visiting the city, the Rosedale Ravine condos' guest suites allow homeowners to act as the most gracious of hosts without giving up their own comfort.
The Suites
388 Bloor East is home to 91 downtown Toronto condos. The suites in the building range in size from approximately 600 to 2,200 square feet. Consisting of one bedroom, one plus den, two bedroom, and two plus den floor plans, as well as some with three bedrooms, the Rosedale Ravine condo suites are ready to suit the needs of a diverse group of buyers.
Many suites also extend outdoors, onto private balconies. These private balconies, which are set along the building's north and south faces, offer two distinct views — both captivating, but in different ways. Suites oriented towards the south face the city's skyscrapers and the bustling life in the downtown core; conversely, those living in north facing suites enjoy taking in the thriving natural landscapes of the condos namesake ravine, as well as the Don Valley's vast greenery .
Finally, 388 Bloor East's suites also boast a bright and airy atmosphere. This is in part thanks to open-concept kitchens, as well as hardwood flooring, and of course the many windows that in an abundance of natural light.
The Neighbourhood
Next door to an elegant brick heritage building designed by John Lyle, which was formerly home to a Dominion Bank (now TD), the Rosedale Ravine Residences evidently sits in a well established part of the city — Yonge and Bloor. As a result, there are many inexpensive eateries just steps away around the intersection of Sherbourne and Bloor East, although they likely don't predate that old bank.
Residents need only take a short walk west in order to do a little shopping. The Hudson Bay Centre on Bloor at Yonge is enormous and filled with affordable offerings, whereas west of that the shopping becomes much more upscale. Designer boutiques are concentrated around the Holt Renfrew between Bay Street and Mayfair Mews.
Conversely, the shopping back in the neighbourhood, around Sherbourne, is much more practical. This includes an inexpensive No Frills, conveniently situated in the complex just across the street from the building.
Transportation
With Sherbourne Station only a few steps from the building, those living in 388 Bloor East can get around the city easily, even without a car. Trains from Sherbourne Station run along the east-west running Bloor-Danforth line, with the option to transfer onto the Yonge-University-Spadina line, which runs north and south through the city, at Bloor-Yonge.
And even though the building is located in the downtown core, drivers living in the Rosedale Ravine Residences will quickly figure out how to navigate the traffic in the area. In front of their building, Bloor East opens up and becomes wider than it is in the west end of the city — meaning drivers can access the highway more quickly. Residents can head east on Bloor, where they will find an onramp for the Don Valley Parkway after they pass over the bridge, or right as Bloor becomes Danforth Avenue.
0
Listings For Sale
Interested in receiving new listings for sale?
0
Listings For Rent
Interested in receiving new listings for rent?
Property Highlights
Listing History for Rosedale Ravine Residences
Stats, Trends & Rankings
Rosedale Ravine Residences vs The Yonge and Bloor Area
Rosedale Ravine Residences's Avg
Building Trends At Rosedale Ravine Residences
Days on Market
Units at Rosedale Ravine Residences spend an average of
13
Days on Market
based on recent sales
List vs Selling Price
On average, these condos sell for
above
the list price.

Offer Competition
Condos in this building have an
AVERAGE
chance of receiving
Multiple Offers
Turnover of Units
On average, each unit is owned for
3.9
YEARS
before being sold again
Property Value
Decrease
in property value within the past twelve months
Price Ranking
Highest price per SQFT out of
33
condos in the Yonge and Bloor area
Sold Units
1
Units were
Sold
over the past twelve months
Rented Units
7
Units were
Rented
over the past twelve months
Best Value Rank
Rosedale Ravine Residences offers the
best value
out of 33 condos in the Yonge and Bloor neighbourhood
Appreciation Rank
Rosedale Ravine Residences has the
highest ROI
out of 33 condos in the Yonge and Bloor neighbourhood
Rental Yield
Rosedale Ravine Residences yields the
highest rent prices
out of 33 condos in the Yonge and Bloor neighbourhood
High Demand
Rosedale Ravine Residences is the
most popular
building out of 33 condos in the Yonge and Bloor neighbourhood
Sales vs Rental Values For This Condo
Average Cost Per Sqft
$698
Sales Price Range
$528,000 - $528,000
Rental Price Range
$2,400 - $2,600
1 Bed + Den
788 - 870 SQFT
Rental Price Range
$2,900 - $3,100
Rental Price Range
$3,350 - $3,350
2 Bed + Den
1500 - 1500 SQFT
Rental Price Range
$4,850 - $4,850
How Often Are Units Listed?
Average Sales Availability
Average Rental Availability
Ratio of Unit Type in Building
39%
1 Bed + Den
788 - 870 SQFT
Average Sales Availability
Average Rental Availability
Ratio of Unit Type in Building
11%
Average Sales Availability
Average Rental Availability
Ratio of Unit Type in Building
36%
2 Bed + Den
1172 - 1530 SQFT
Average Sales Availability
Average Rental Availability
Ratio of Unit Type in Building
9%
Average Sales Availability
Average Rental Availability
Ratio of Unit Type in Building
7%
Maintenance Fees
Rosedale Ravine Residences vs The
Yonge and Bloor Area
Rosedale Ravine Residences's Avg
monthly maintenance fee
Neighbourhood Avg
monthly maintenance fee
Similar condos