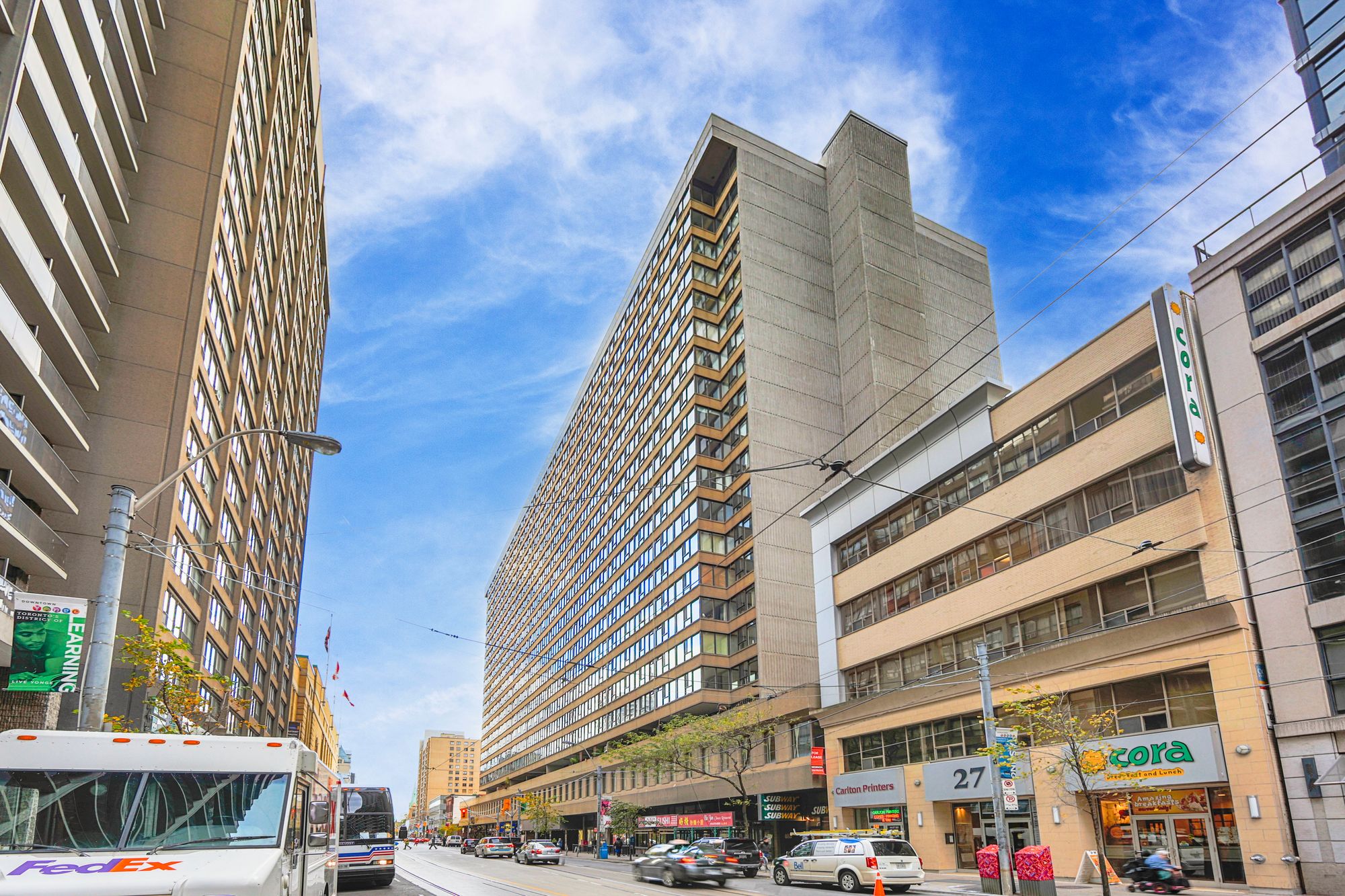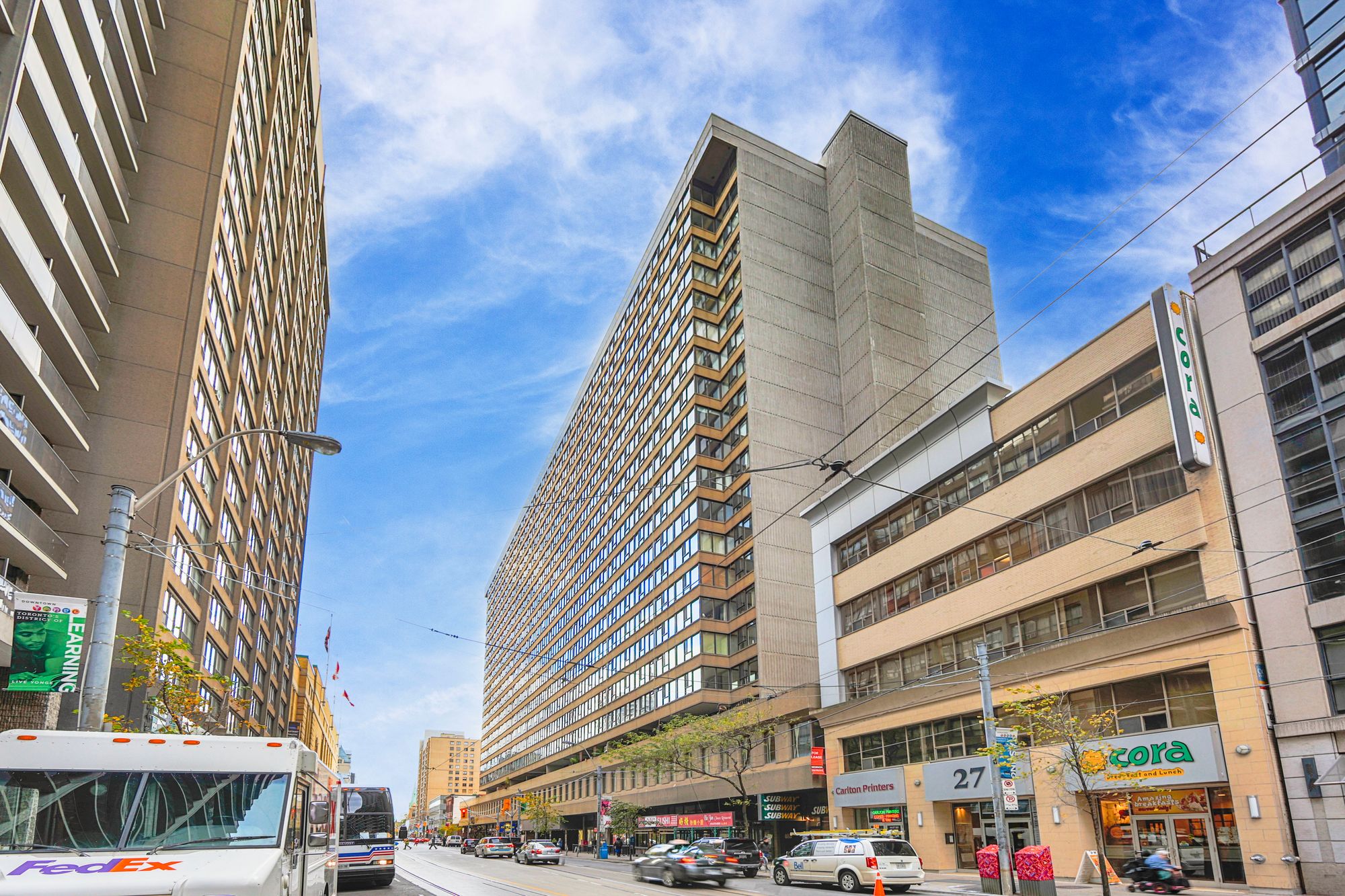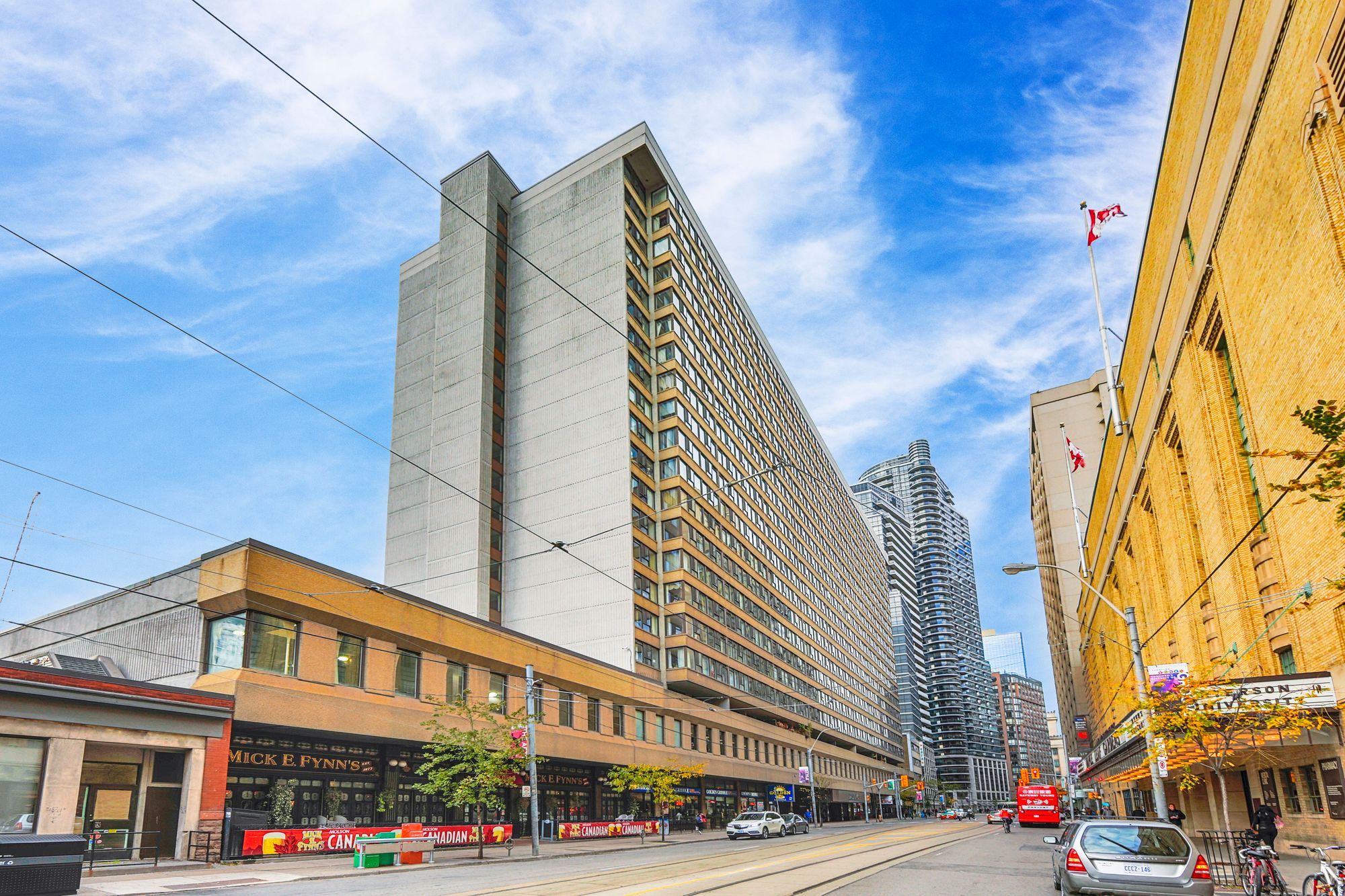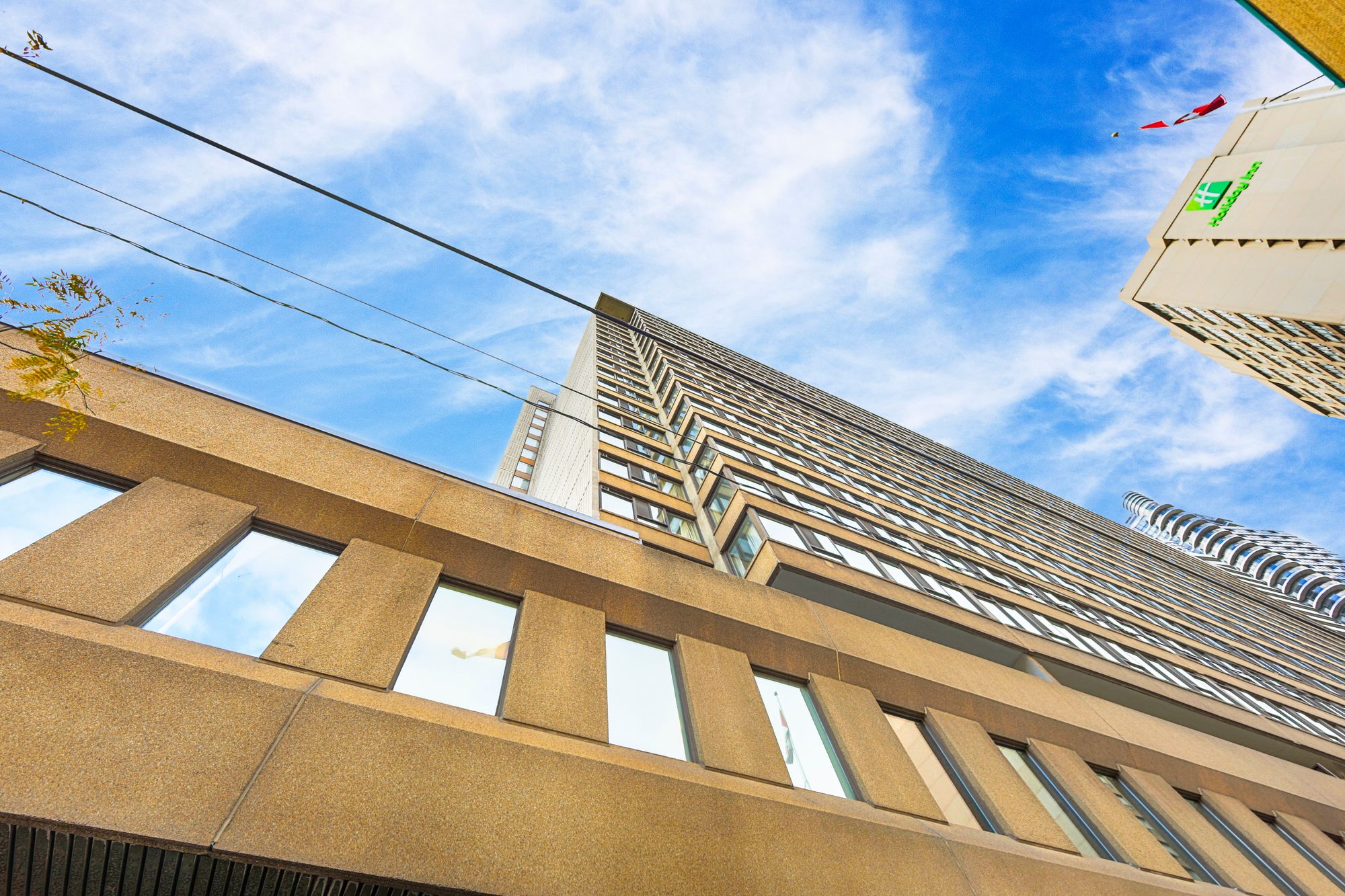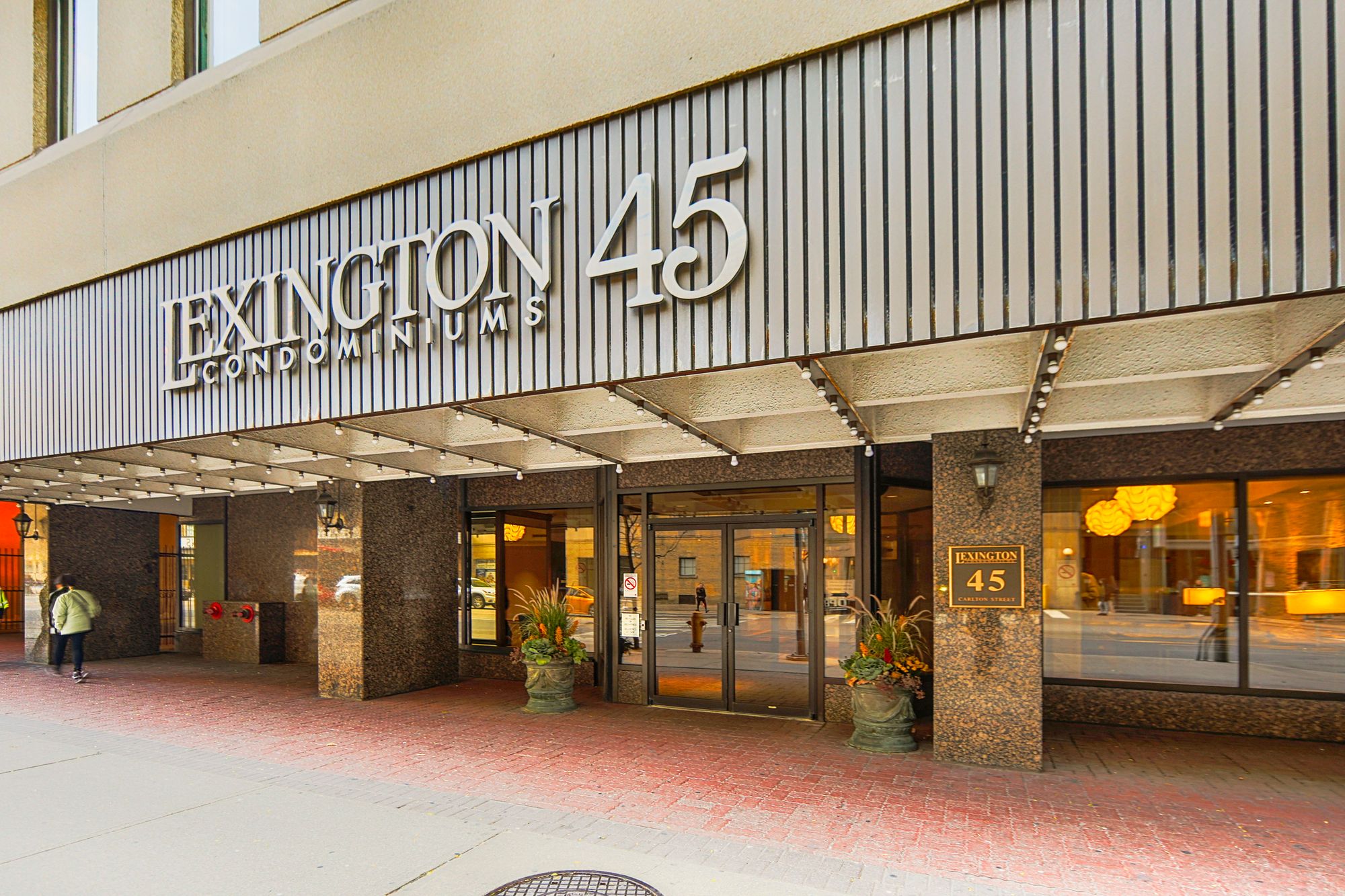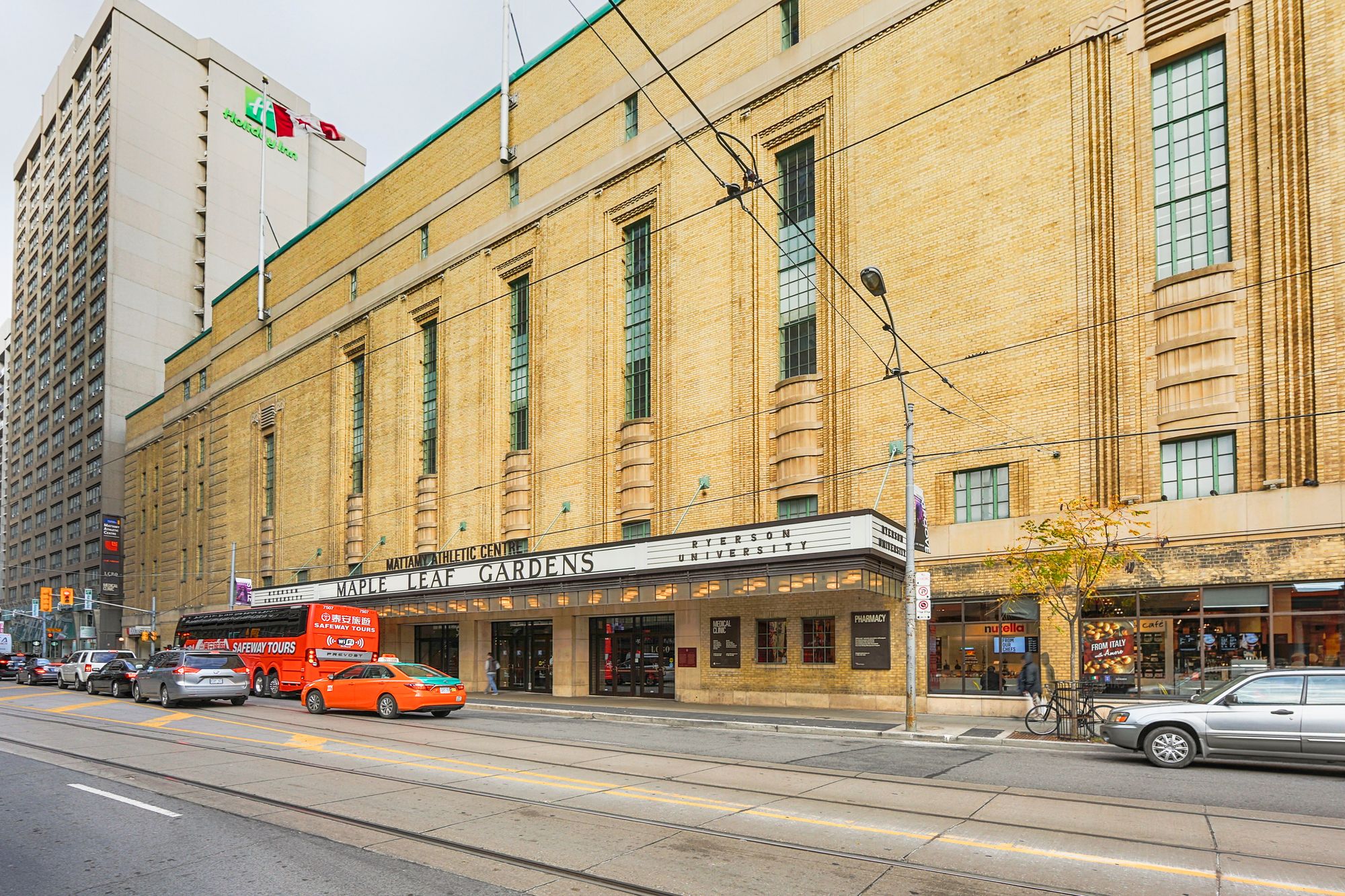 45 Carlton St
1
Listing for Sale
for Sale
1
Listing for Rent
for Rent
Developer
The Karleton Company Ltd
Property Management
Lexingtom Property Management
Unit Size Range
900 - 1400 SQFT
About this condo
Situated at 45 Carlton St in The Village neighbourhood, also known as the Church Street Corridor, The Lexington is a 19-storey condominium with a traditional glass and concrete exterior; on the outside The Lexington might not be the most aesthetically pleasing building but if you look beyond the boxy frame you'll find spacious suites and desirable amenities.
Residents of 45 Carlton have a nice list of extras — gym, indoor pool, indoor track, sauna, squash court, games room, party room, parking garage — plus an amazing neighbourhood to explore.
With spacious suites and great value per square foot, Toronto condos for sale in this building are an excellent choice for empty nesters, who are looking to downsize for a hassle free condo but don't want to give up too much living space. Students and faculty of Toronto Metropolitan University and the University of Toronto will likely find some appeal here as well, as The Lexington is within walking distance of both campuses.
The Suites
Built in 1981, The Lexington is home 343 Toronto condos, with floor plans which are far larger than those found in new buildings; suite sizes range from 1005 square feet for 1 bedroom to 1549 for a 2 bedroom + den. There are no private balconies in this building, but many units feature large solariums.
As with most older buildings, features will vary based on past renovations, but prospective buyers can expect hardwood floors, updated kitchens and bathrooms, ensuite laundry, large walk-in closets, and bedrooms that are spacious enough to add a desk or chair to your furnishings — if you feel so inclined.
Suites in this building are large enough for roommates to co-exist without feeling cramped. Whether you're downsizing from a large home, buying your first home, or looking for a condo near campus to share with a friend — The Lexington should be on your list of contenders.
The Neighbourhood
The Village is a vibrant and inclusive neighbourhood that holds a prominent place in the LGBTQ+ community. With a condo at the Lexington you have an exciting and friendly community, with nearby bars, cafes, restaurants, and quick access to major attractions on Yonge Street like the Eaton Centre and Yonge-Dundas Square.
This neighbourhood has a lot to offer in the way of entertainment; artists or appreciators of art have galleries in the area such as Gallery Arcturus on Gerrard and Gallery Hi Art on Yonge, there's venues for the performing arts like Buddies in Bad Times Theatre on Alexander and Ed Mirvish on Victoria.
If art doesn't interest you then you'll find plenty else to do — concert goers have the famed Massey Hall on Victoria, the Phoenix Concert Theatre on Sherbourne, and it's only a short TTC ride to Scotiabank Arena. If nightlife is what you crave, both Church and Yonge Street are packed with nightclubs and pubs, with everything from tradition clubs to Karaoke bars and escape rooms.
The Church Street Corridor has some quality cafes for morning espresso; from 45 Carlton you're minutes from Chatime, Black Bear Espresso, Snap Coffee — and Tim Hortons, Starbucks and Second Cup. For dining out, you'll want to try Loaded Pierogi on Church, Scaddabush on Gerrard, and The Blake House on Jarvis. Of course, with Cora next door, you might roll out of bed and wander there for breakfast on occasion.
Transportation
45 Carlton Street has a Walk Score of 98 — perfect for those who prefer to run errands on foot. There's a Hasty Market on the ground level for small purchases, and also a Metro on the corner of Yonge and College for larger grocery runs.
Public transit users have east and westbound Streetcars on Carlton and College, north and southbound buses on Bay, and College Station is a 2 minute walk for the Yonge-University subway line.
Drivers can reach the Gardiner Expressway by heading south on Jarvis, and the Don Valley Parkway by travelling east on Dundas for the nearest on-ramp.
1
Listings For Sale
Interested in receiving new listings for sale?
1
Listings For Rent
Interested in receiving new listings for rent?
Property Highlights
Listing History for The Lexington
Nearby Amenities
Stats, Trends & Rankings
The Lexington vs The Village Area
Building Trends At The Lexington
Days on Strata
Units at The Lexington spend an average of
35
Days on Strata
based on recent sales
List vs Selling Price
On average, these condos sell for
above
the list price.

Offer Competition
Condos in this building have an
AVERAGE
chance of receiving
Multiple Offers
Turnover of Units
On average, each unit is owned for
19.3
YEARS
before being sold again
Property Value
Decrease
in property value within the past twelve months
Price Ranking
Highest price per SQFT out of
29
condos in The Village area
Sold Units
8
Units were
Sold
over the past twelve months
Rented Units
12
Units were
Rented
over the past twelve months
Sales vs Rental Values For This Condo
1 Bed + Den
904 - 904 SQFT
Average Cost Per Sqft
No Data
Rental Price Range
$2,900 - $2,900
Average Cost Per Sqft
$572
Sales Price Range
$741,000 - $875,000
Rental Price Range
$3,400 - $3,900
2 Bed + Den
1200 - 1300 SQFT
Average Cost Per Sqft
$659
Sales Price Range
$738,322 - $865,000
Rental Price Range
$4,000 - $4,400
How Often Are Units Listed?
Average Sales Availability
Average Rental Availability
Ratio of Unit Type in Building
1%
1 Bed + Den
900 - 1175 SQFT
Average Sales Availability
Average Rental Availability
Ratio of Unit Type in Building
9%
Average Sales Availability
Average Rental Availability
Ratio of Unit Type in Building
28%
2 Bed + Den
1075 - 1400 SQFT
Average Sales Availability
Average Rental Availability
Ratio of Unit Type in Building
64%
Average Sales Availability
Average Rental Availability
Ratio of Unit Type in Building
1%
Maintenance Fees
The Lexington vs The
Village Area
The Lexington's Avg
monthly maintenance fee
Neighbourhood Avg
monthly maintenance fee
Similar condos