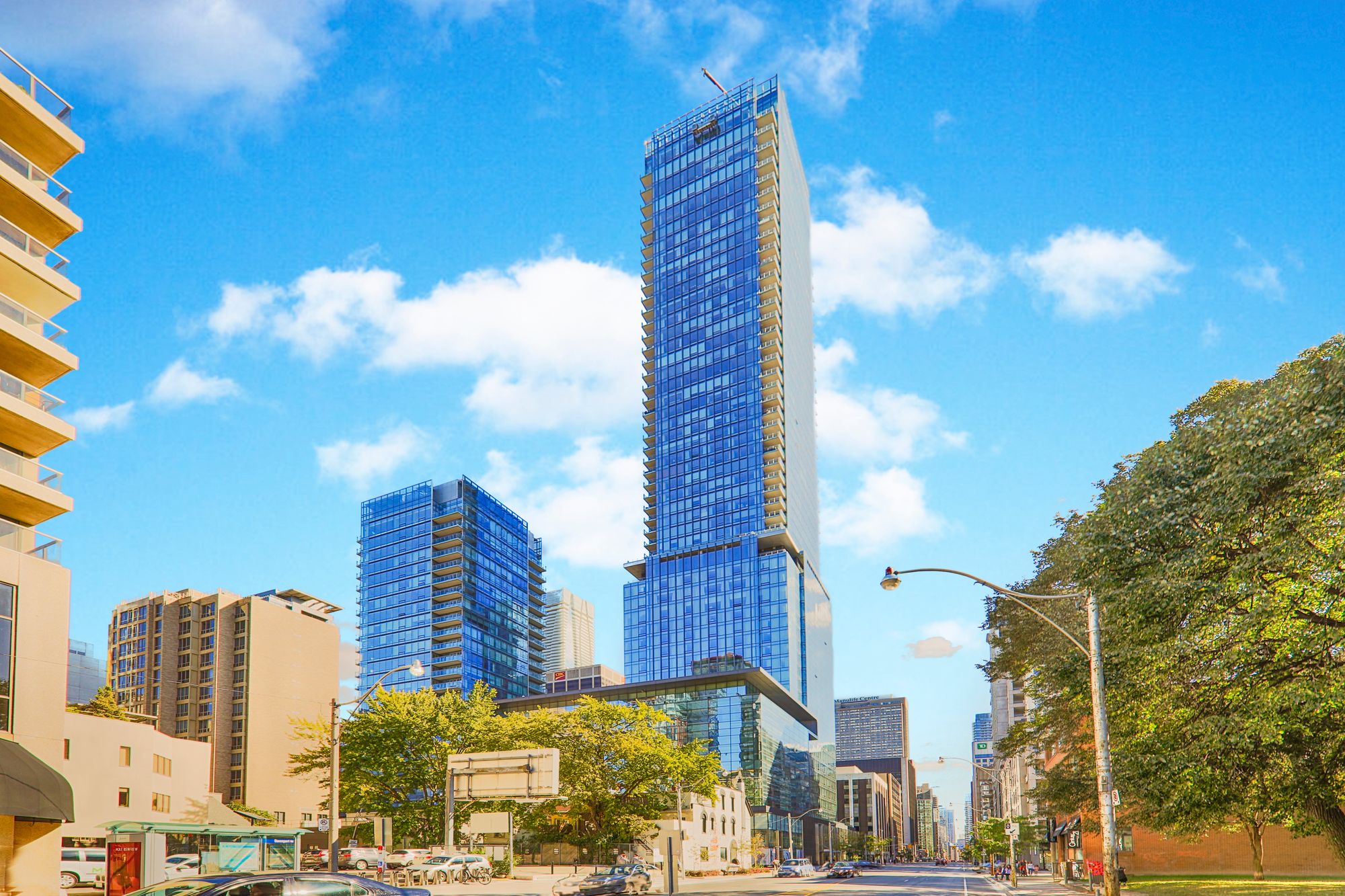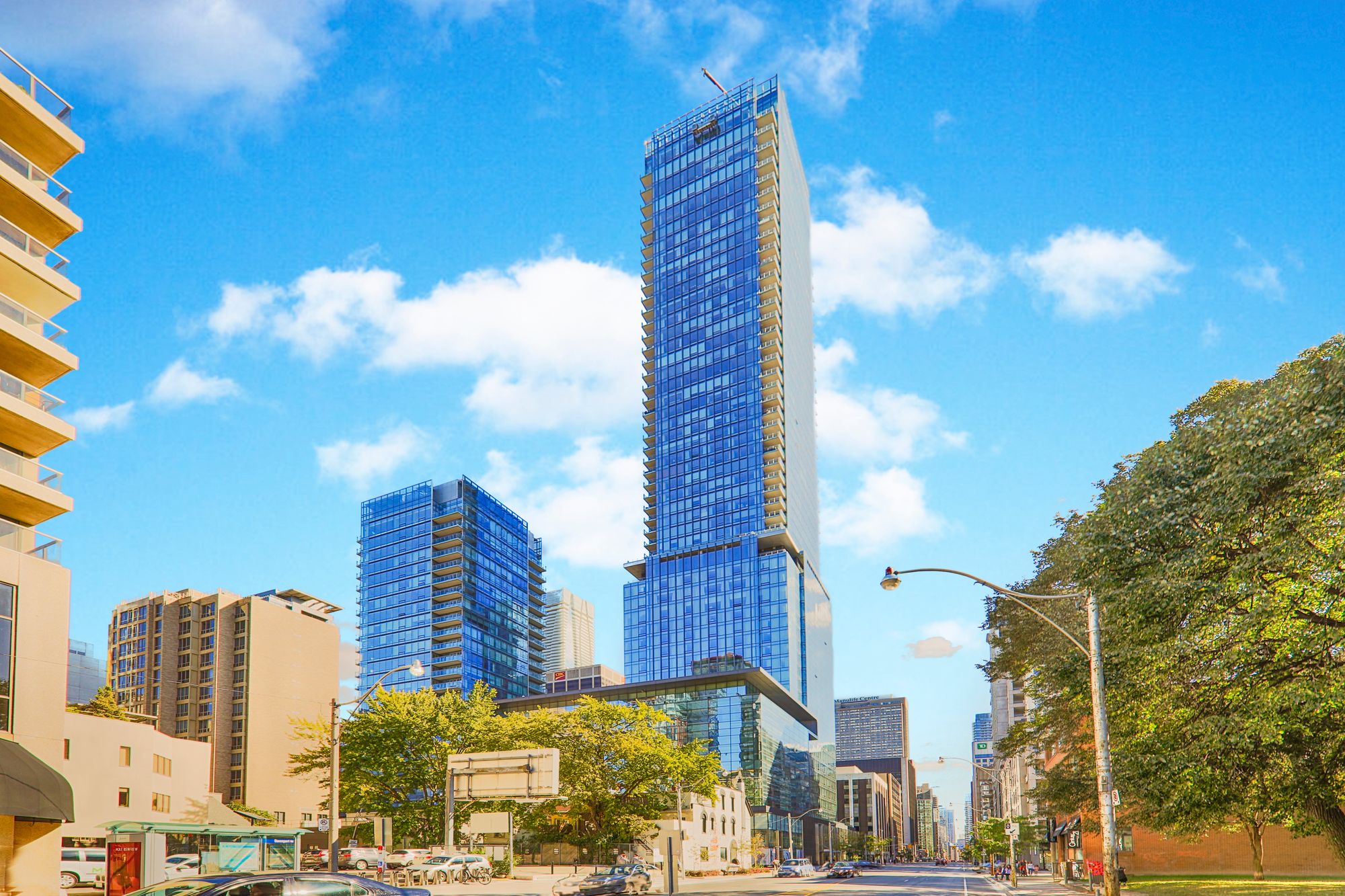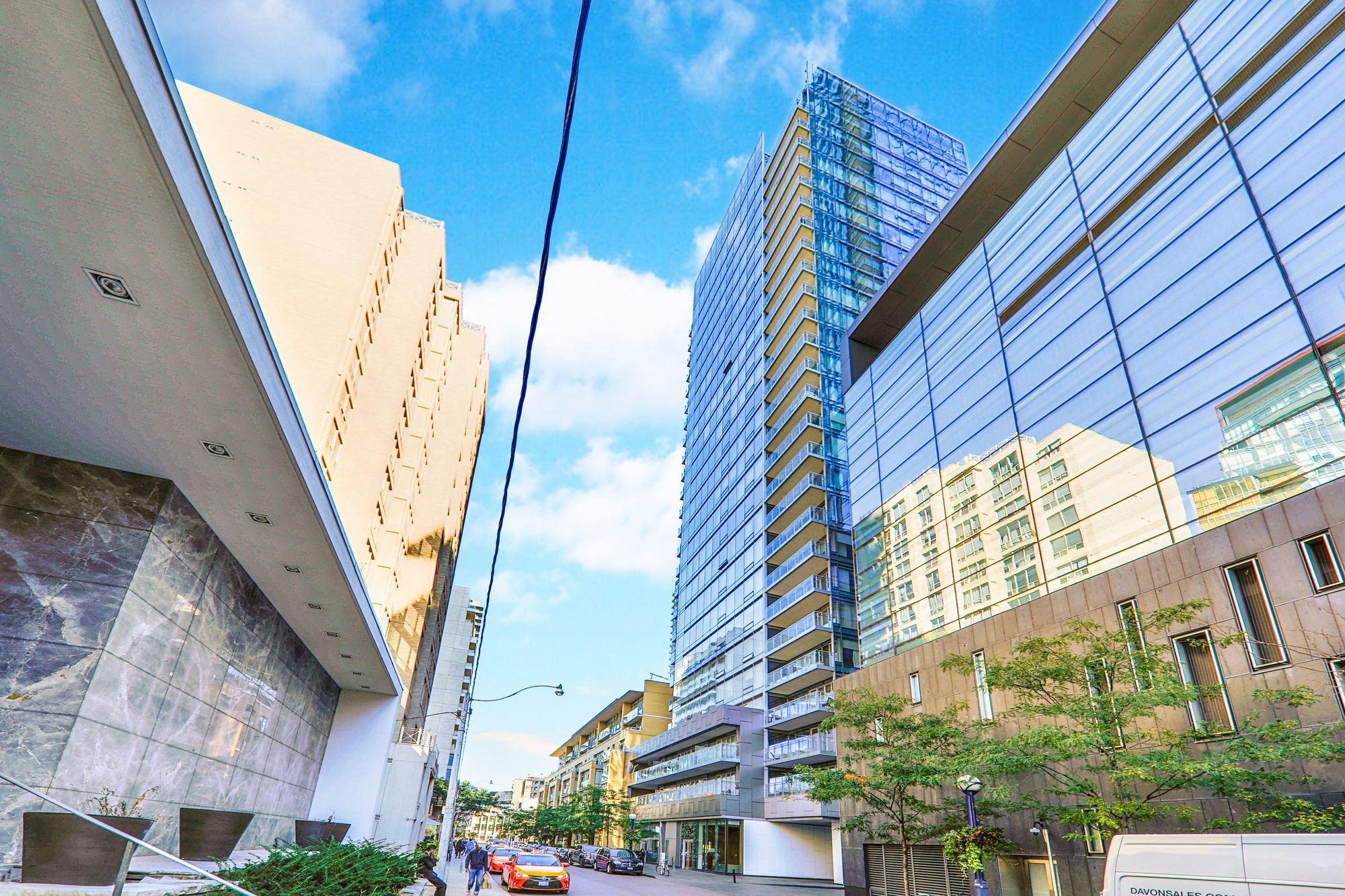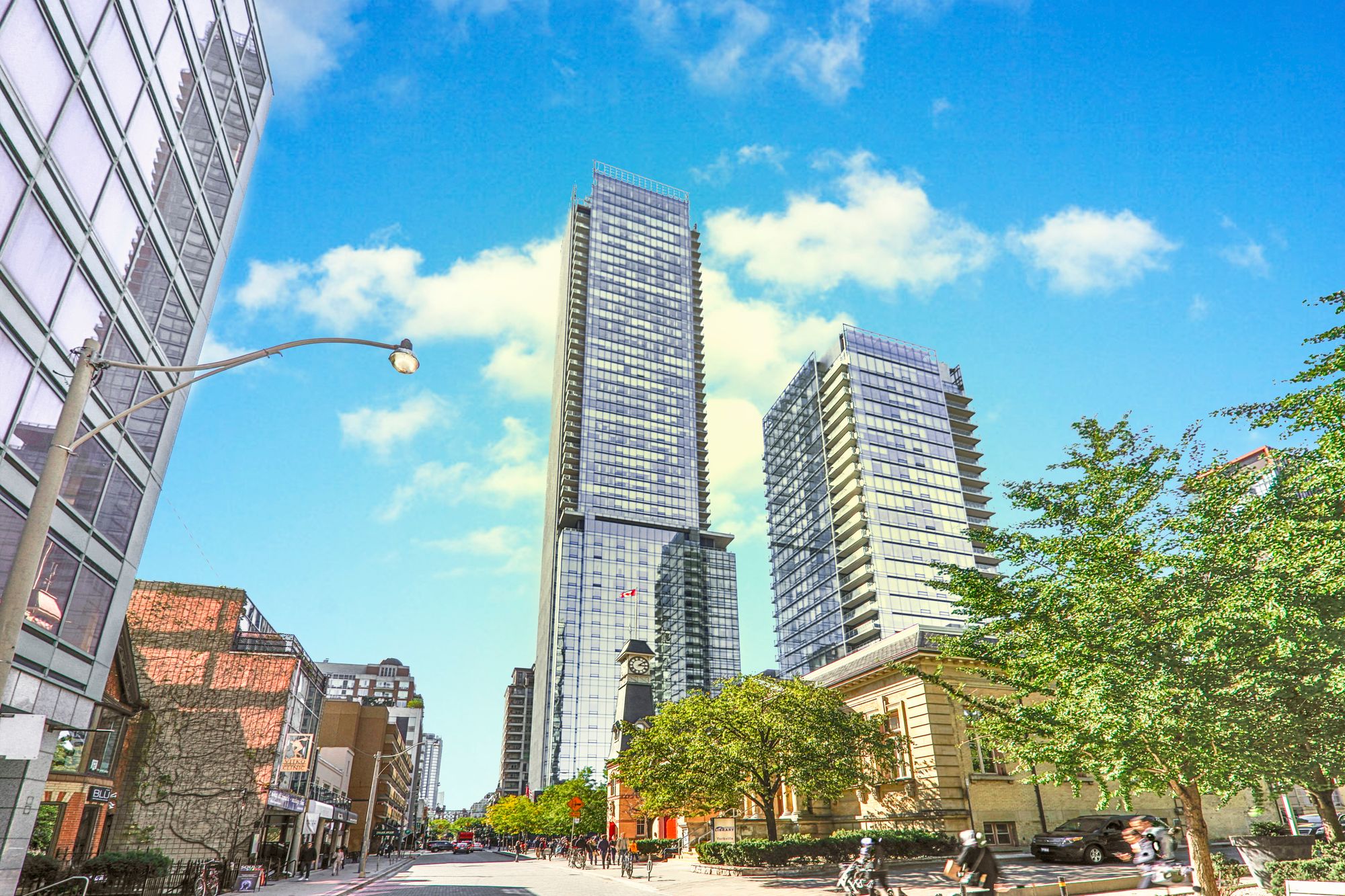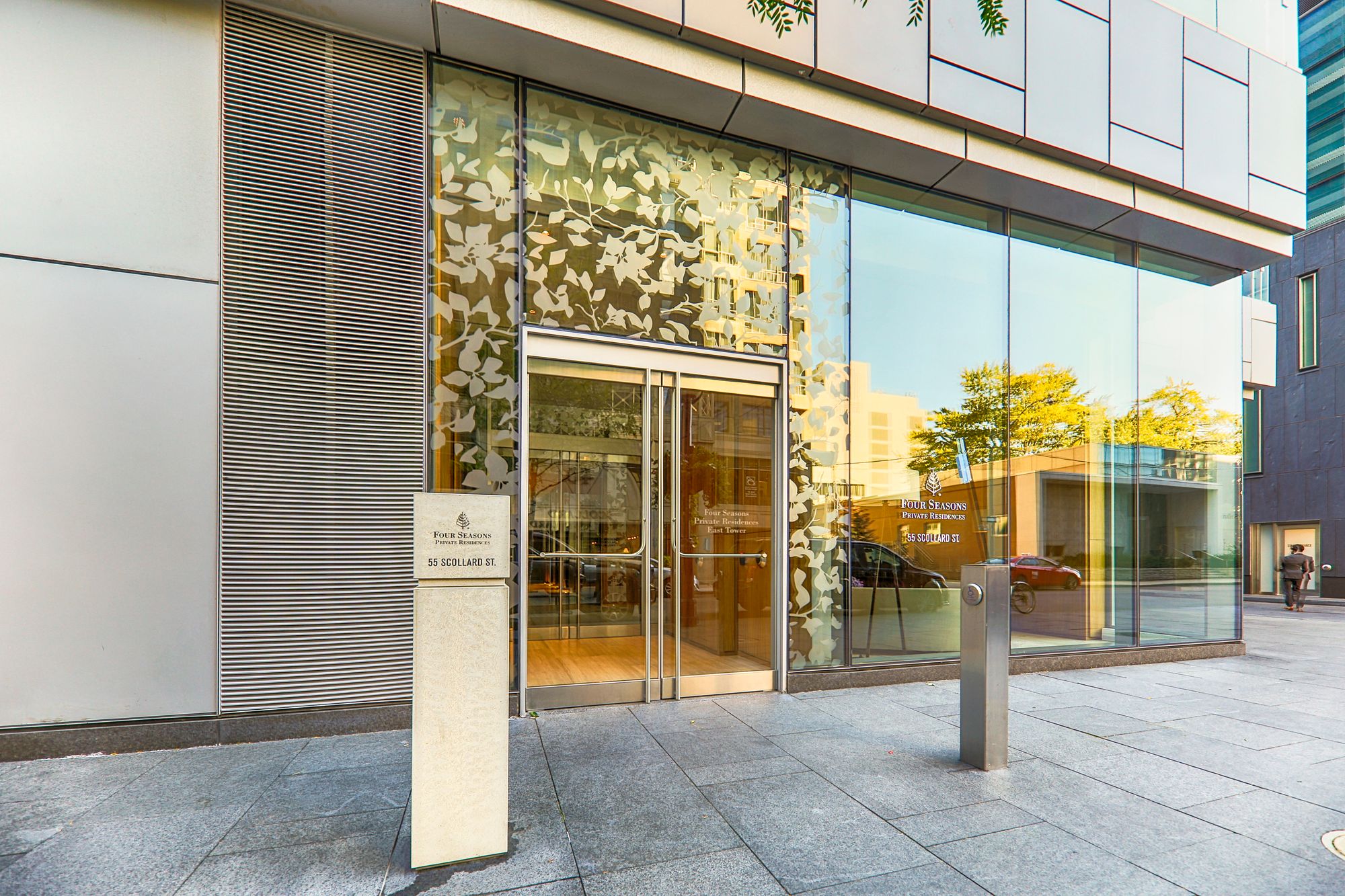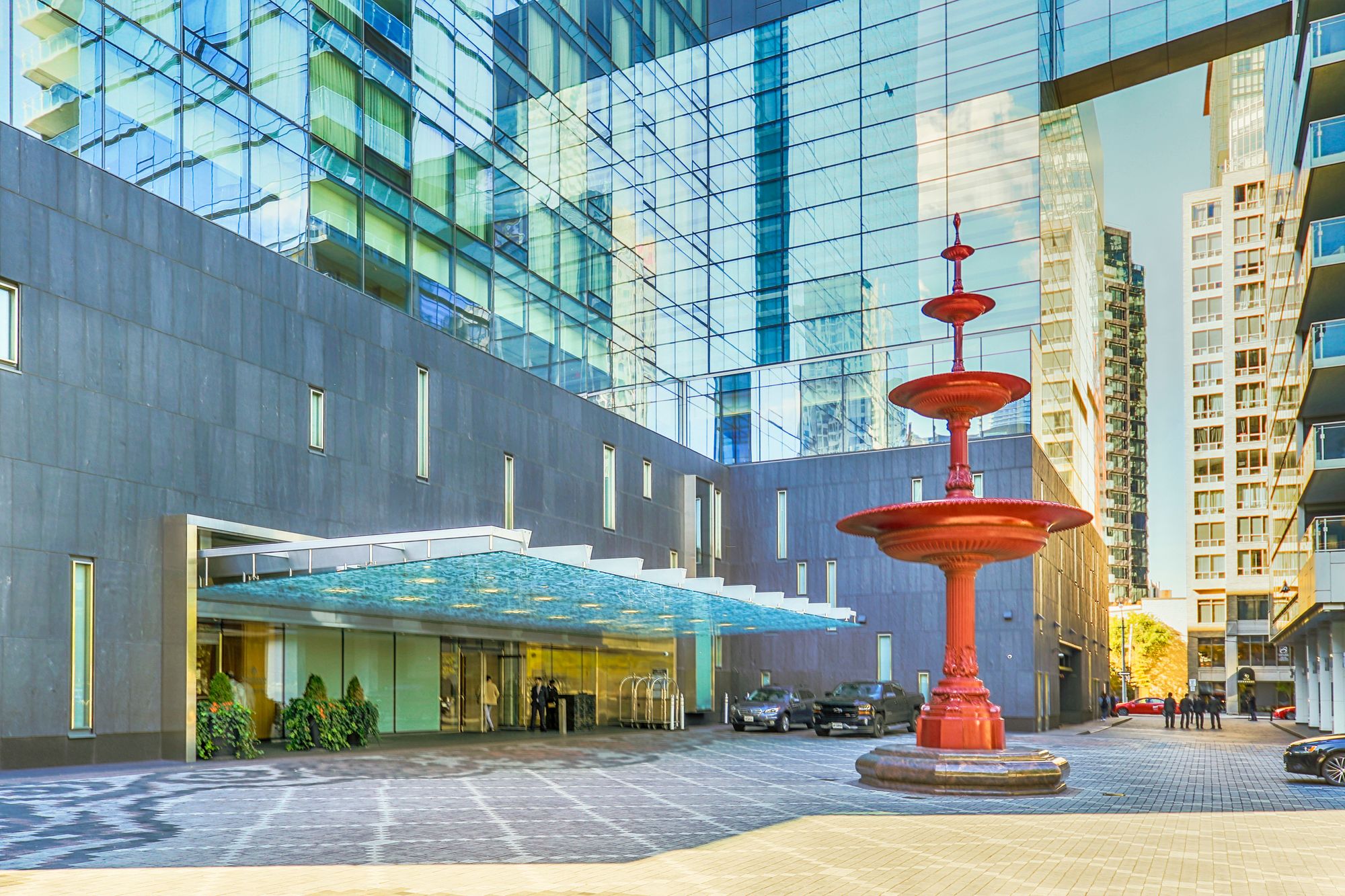 50 Yorkville Ave & 55 Scollard St
Four Seasons Private Residences
4
Listings for Sale
for Sale
2
Listings for Rent
for Rent
Property Management
Four Seasons Hotel And Resorts
Unit Size Range
649 - 5555 SQFT
About this condo
A warning for anyone on an extremely tight budget: reading the following details may cause tremendous envy, brief yet intense periods of distress, and a lingering resentment toward residents of the Four Seasons Private Residences.
So while we admit that the intro above might have been meant as a joke, it also has a bit of truth to it. Just consider this one fact, and you'll see what we mean: a penthouse unit on the 55th floor of the residences at 55 Scollard Street & 50 Yorkville Avenue was sold for a staggering $28 million around the time of the building's 2012 construction.
Yes, you read that right. Twenty-eight. Million. Dollars. It's no wonder this sale broke the record for the priciest condo ever sold in Canada. Thankfully, however, not all of the homes at the Four Seasons Private Residences are that opulent.
The complex is made up of two towers, one sitting at a pretty 26 storeys, with the other soaring to 55 floors high. The lower 20 storeys of the taller building actually houses the Four Seasons Hotel, and while some would prefer to share an entryway with the stars who stay there, the residences have their own lobby and front door on Yorkville Avenue. The smaller of the buildings has its front entryway at 55 Scollard.
A 9th storey walkway connects the two buildings, allowing residents of both 55 Scollard and 50 Yorkville Avenue to access the Four Seasons' many amenities. These include, but are not limited to, a spa, sauna, gym, and swimming pool, and residents can even have their cars parked by valet staff for when they really feel like living in luxury.
The project was spearheaded by Lifetime Developments, while Yabu Pushelberg and Gluckstein Design Planning are responsible for the graceful finishings.
The Suites
Of course you're dying to hear about the record-breaking penthouse, so we'll begin wit that, just for fun. This particular unit is just over 9,000 square feet, providing some insight into just how large these condos can be. The penthouse comes equipped with almost 700 square feet of staff lodging, and four terraces — one located on each corner of the building.
Another sizeable unit featured in Toronto Life boasts not one, but two elevators leading directly into the unit, two terraces, four bathrooms, two parking spaces, and a whole lot of square footage.
With 210 units, though, these extravagant suites are the exception, rather than the rule. Some of the smaller units are perhaps more attainable for the average buyer seeking downtown Toronto condos for sale, starting at around 680 square feet.
The homes at 55 Scollard and 50 Yorkville still feel lavish, no matter the size, as many are outfitted with oversized balconies and even fireplaces. Wall-to-wall windows and open concept living spaces are amongst some of the other perks of living at the Four Seasons Private Residences.
The Neighbourhood
While it might take some time for new homeowners to try out all of the amenities to residents at the Four Seasons Private Residences, at some point everyone needs to leave the building. Thankfully, an exciting neighbourhood is just outside the front doors of 55 Scollard and 50 Yorkville, and it might even be as posh as the buildings themselves.
Yorkville is one of the more costly neighbourhoods in the city, but at the same time that makes it all the more elegant. High-end boutiques line Bloor Street as well as Yorkville Avenue and Cumberland Street, with some stylish restaurants nestled in between. What used to be home to Toronto's bohemian community over 50 years ago has since blossomed into the place where stars come to stay.
For those in need of some affordable activities, prospective buyers will be happy to hear that the Royal Ontario Museum is less than one kilometer away. In the summertime, afternoons can be enjoyed without spending a dime, by visiting outdoor spaces like Queens Park, Riverdale Park, or the ivy-clad University of Toronto campus. Plus, a vibrant nightlife awaits in Yonge and Bloor neighbourhood to the south.
Movie buffs can saunter over to the Cineplex Cinemas Varsity and VIP Theatre, or catch a live show at the Hart House Theatre at U of T.
Transportation
It's probably safe to assume that at least some readers are looking to take advantage of the valet parking at the Four Seasons Private Residences — or at least the regular parking, at that.
For drivers, then, Bay and Bloor will be the obvious routes of choice for travel within the immediate vicinity. Those heading farther out of the city centre, on the other hand, will likely take advantage of their close proximity to Bayview Avenue, which carries drivers toward the Don Valley Parkway. From here, the Gardiner Expressway and the 401 can be reached in no time.
Even those without cars are well situated, as the condos are a 4-minute walk from the subway. What's more, the closest station is Bloor-Yonge, which connects to both the Bloor-Danforth and Yonge-University-Spadina Lines.
When driving, Pearson International Airport can be reached in only 30 minutes from the Four Seasons Private Residences. For those who prefer to leave their cars at home (and forgo the exorbitant airport parking fees), Pearson can be reached in just over 40 minutes via the UP service from the Bloor GO/UP station.
4
Listings For Sale
Interested in receiving new listings for sale?
2
Listings For Rent
Interested in receiving new listings for rent?
Property Highlights
Listing History for Four Seasons Private Residences
Nearby Amenities
Stats, Trends & Rankings
Four Seasons Private Residences vs The Yorkville Area
Four Seasons Private Residences's Avg
Building Trends At Four Seasons Private Residences
Days on Strata
Units at Four Seasons Private Residences spend an average of
37
Days on Strata
based on recent sales
List vs Selling Price
On average, these condos sell for
below
the list price.

Offer Competition
Condos in this building have a
LOW
chance of receiving
Multiple Offers
Turnover of Units
On average, each unit is owned for
5.9
YEARS
before being sold again
Property Value
Increase
in property value within the past twelve months
Price Ranking
Highest price per SQFT out of
55
condos in the Yorkville area
Sold Units
6
Units were
Sold
over the past twelve months
Rented Units
16
Units were
Rented
over the past twelve months
Sales vs Rental Values For This Condo
Average Cost Per Sqft
$1,631
Sales Price Range
$1,300,000 - $1,300,000
Rental Price Range
$4,000 - $8,500
1 Bed + Den
1260 - 1260 SQFT
Average Cost Per Sqft
No Data
Rental Price Range
$7,000 - $7,000
Average Cost Per Sqft
$1,984
Sales Price Range
$2,750,000 - $4,200,000
Rental Price Range
$8,500 - $13,500
2 Bed + Den
1800 - 2466 SQFT
Average Cost Per Sqft
$2,302
Sales Price Range
$3,735,000 - $6,345,000
Rental Price Range
$10,500 - $17,900
How Often Are Units Listed?
Average Sales Availability
Average Rental Availability
Ratio of Unit Type in Building
15%
1 Bed + Den
1258 - 1369 SQFT
Average Sales Availability
Average Rental Availability
Ratio of Unit Type in Building
5%
Average Sales Availability
Average Rental Availability
Ratio of Unit Type in Building
48%
2 Bed + Den
1800 - 3500 SQFT
Average Sales Availability
Average Rental Availability
Ratio of Unit Type in Building
31%
Average Sales Availability
Average Rental Availability
Ratio of Unit Type in Building
1%
Average Sales Availability
Average Rental Availability
Ratio of Unit Type in Building
2%
Maintenance Fees
Four Seasons Private Residences vs The
Yorkville Area
Four Seasons Private Residences's Avg
monthly maintenance fee
Neighbourhood Avg
monthly maintenance fee
Similar condos