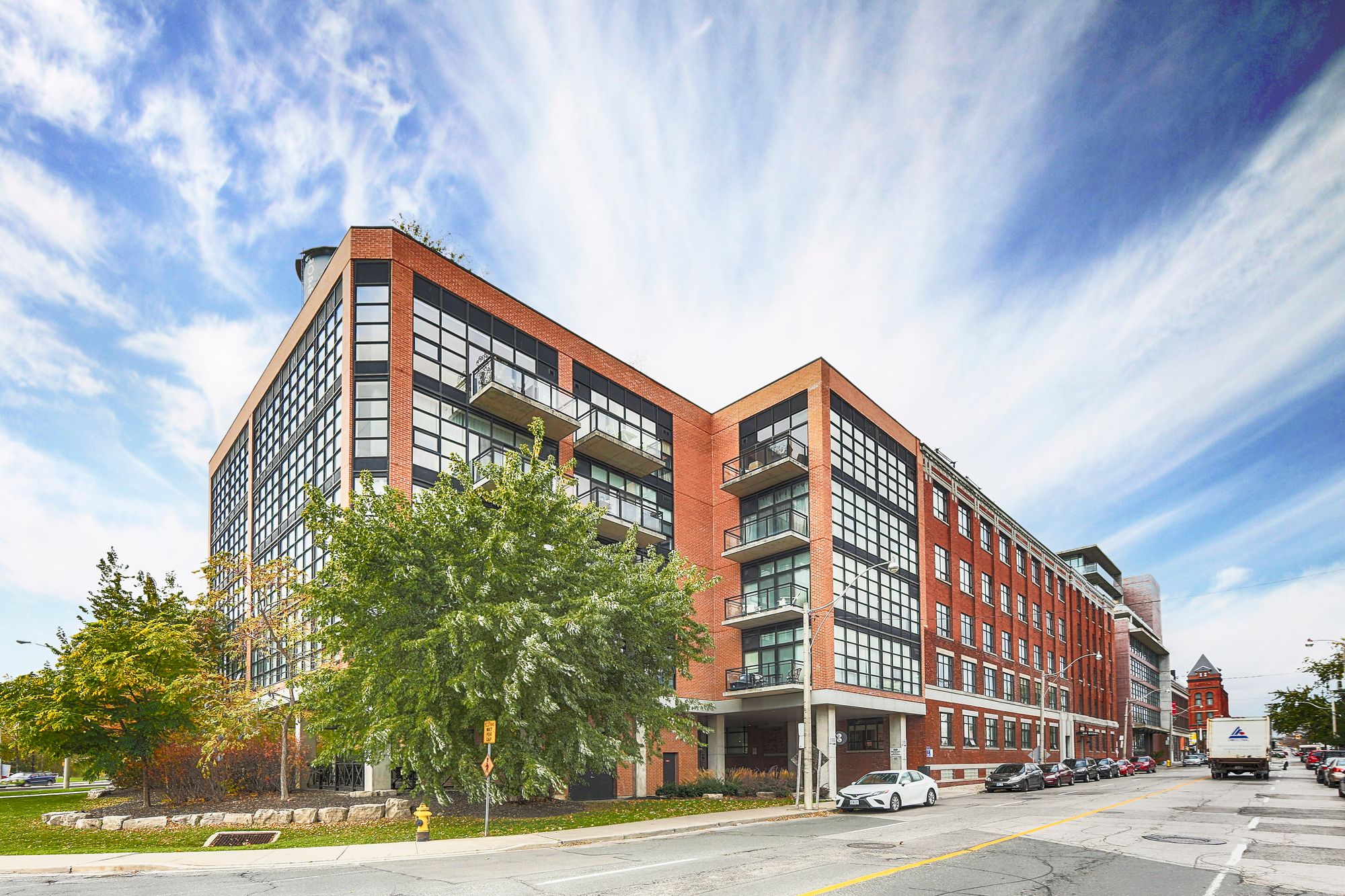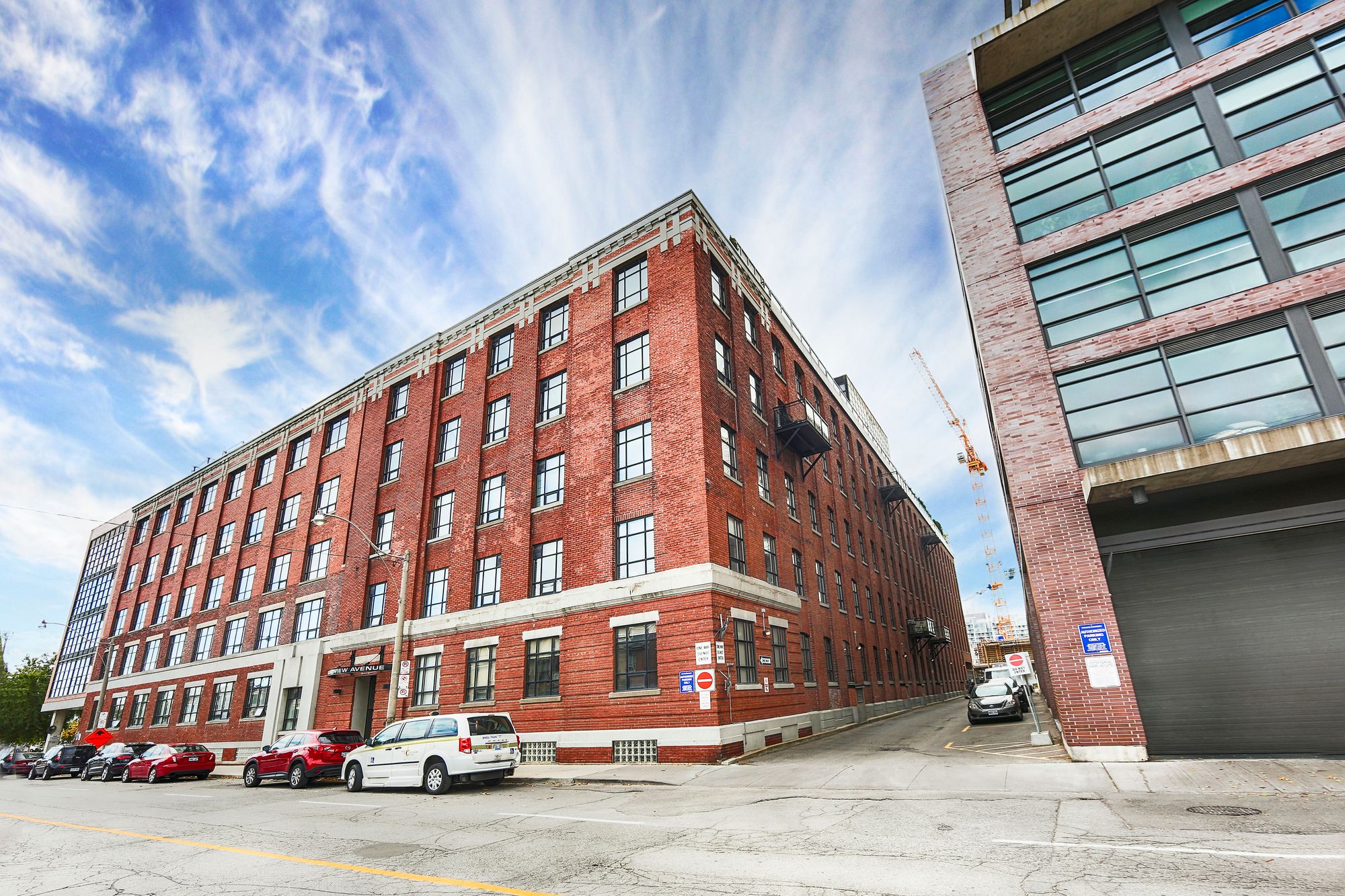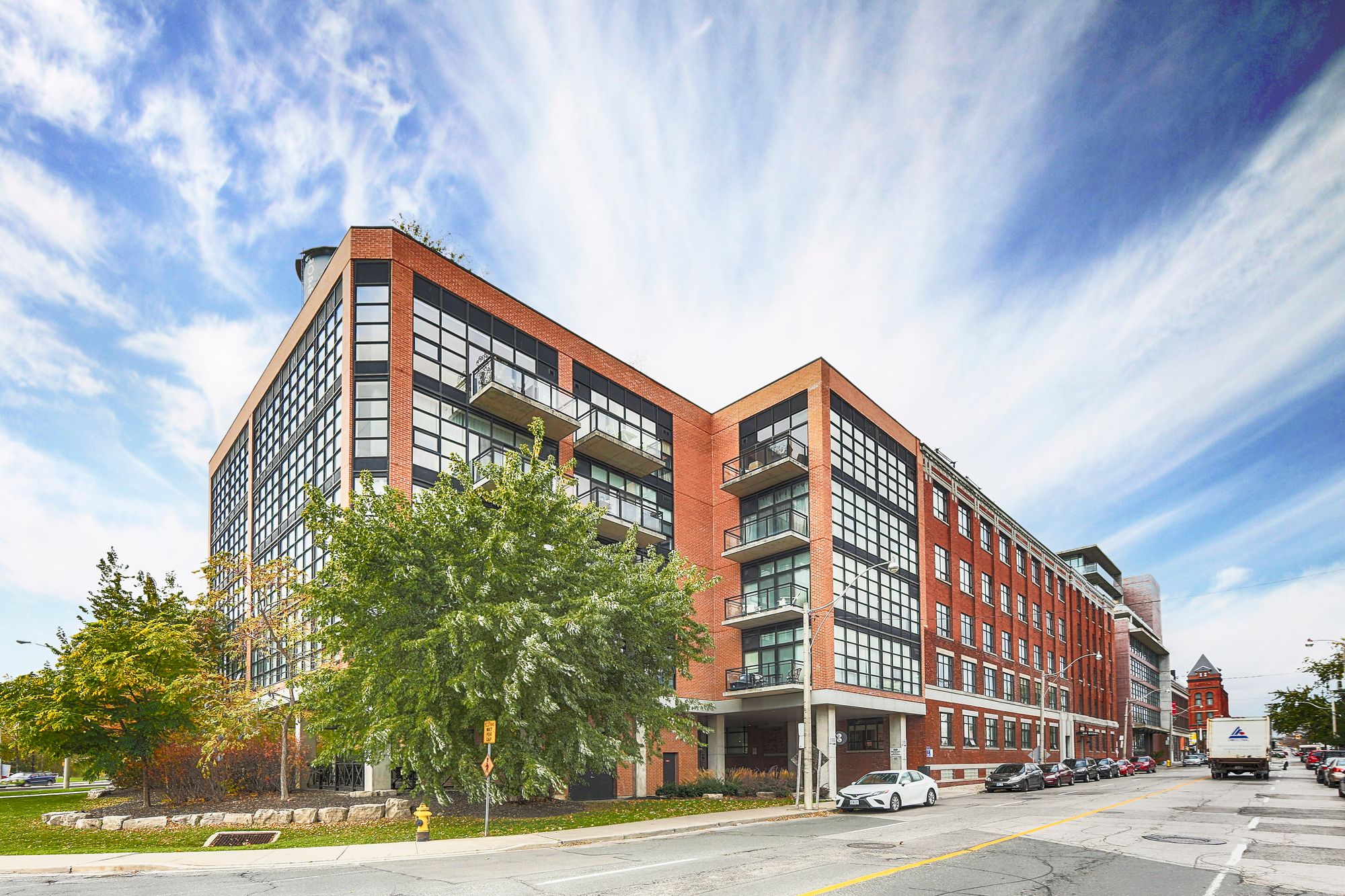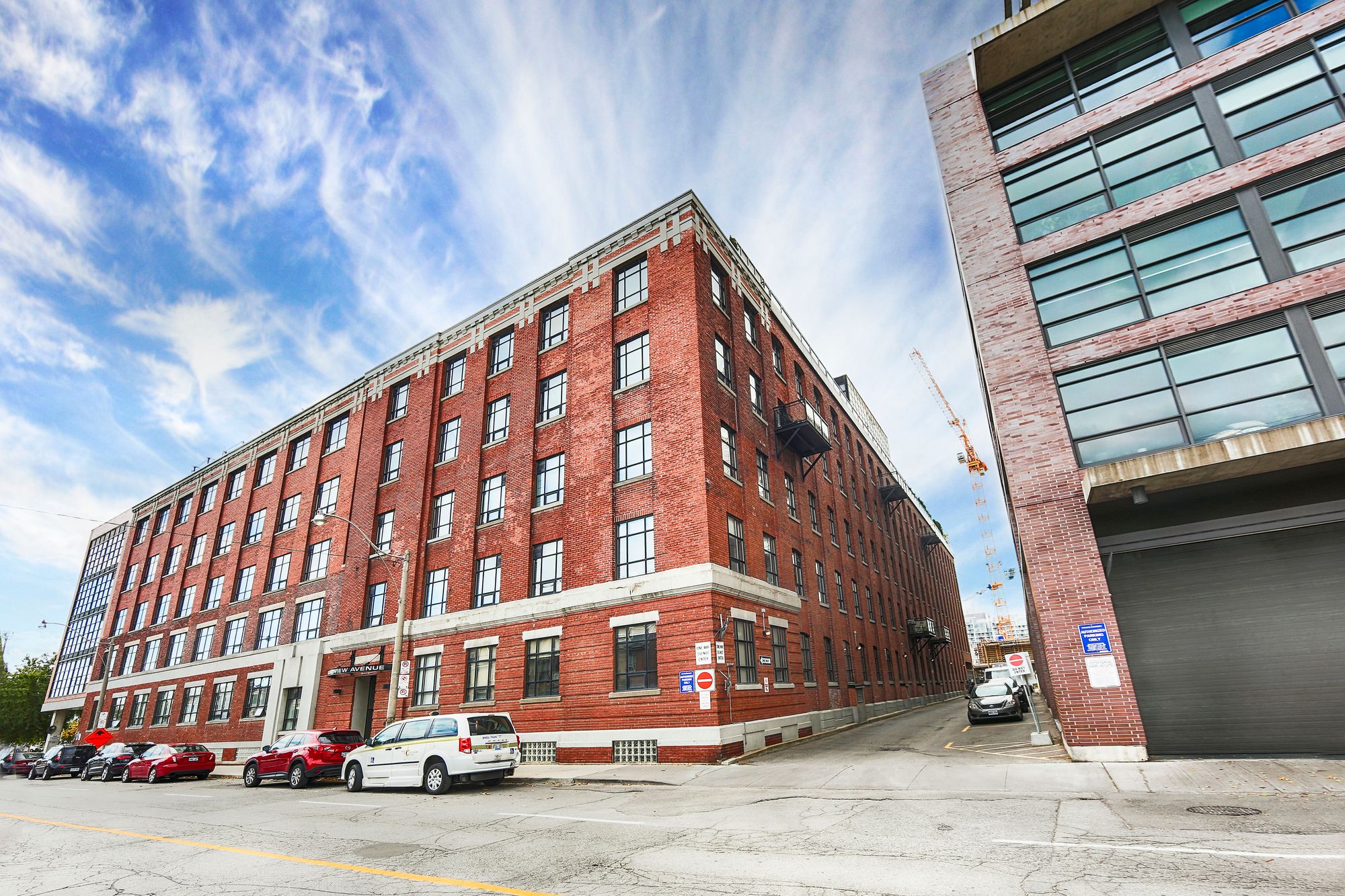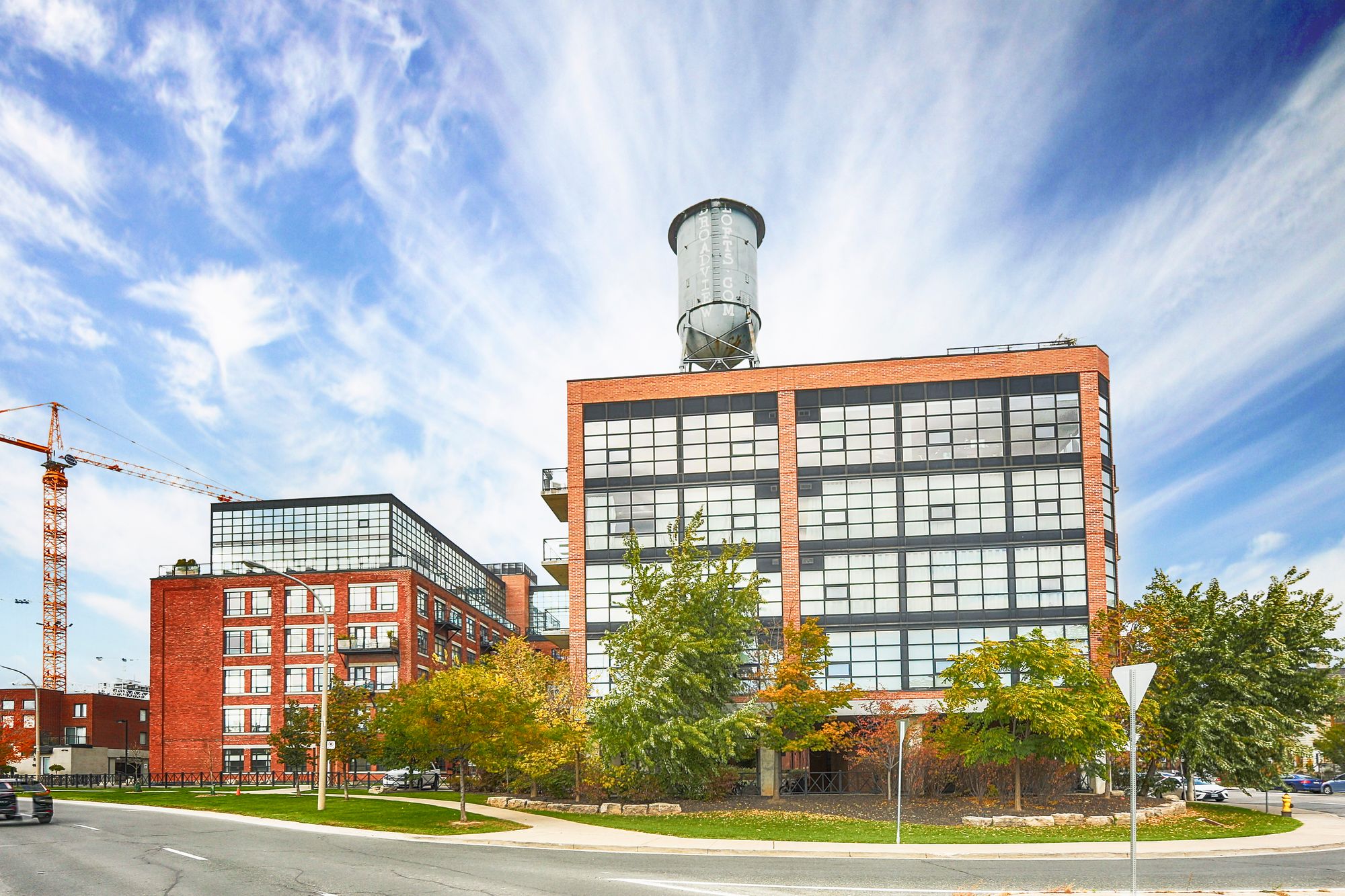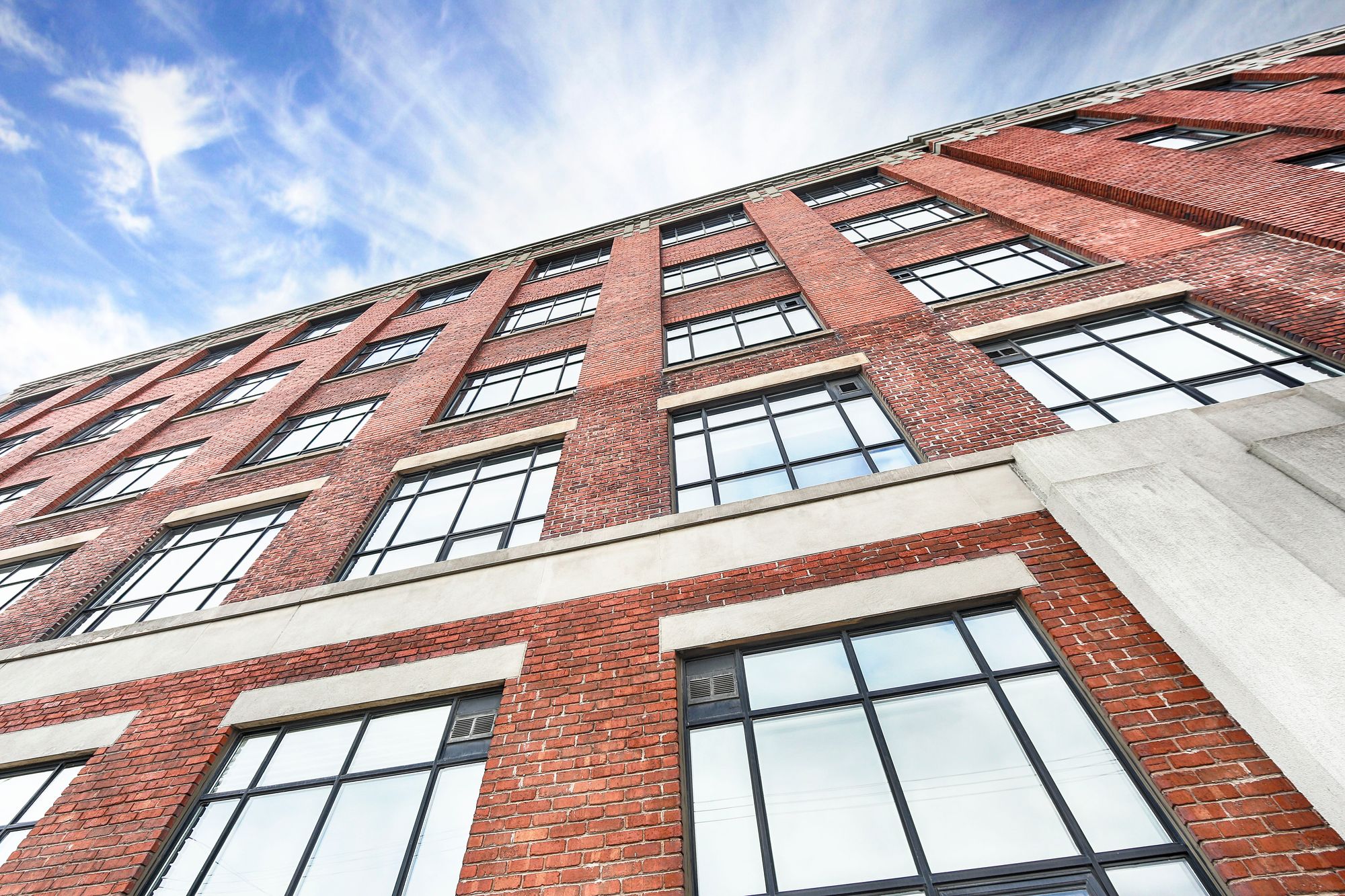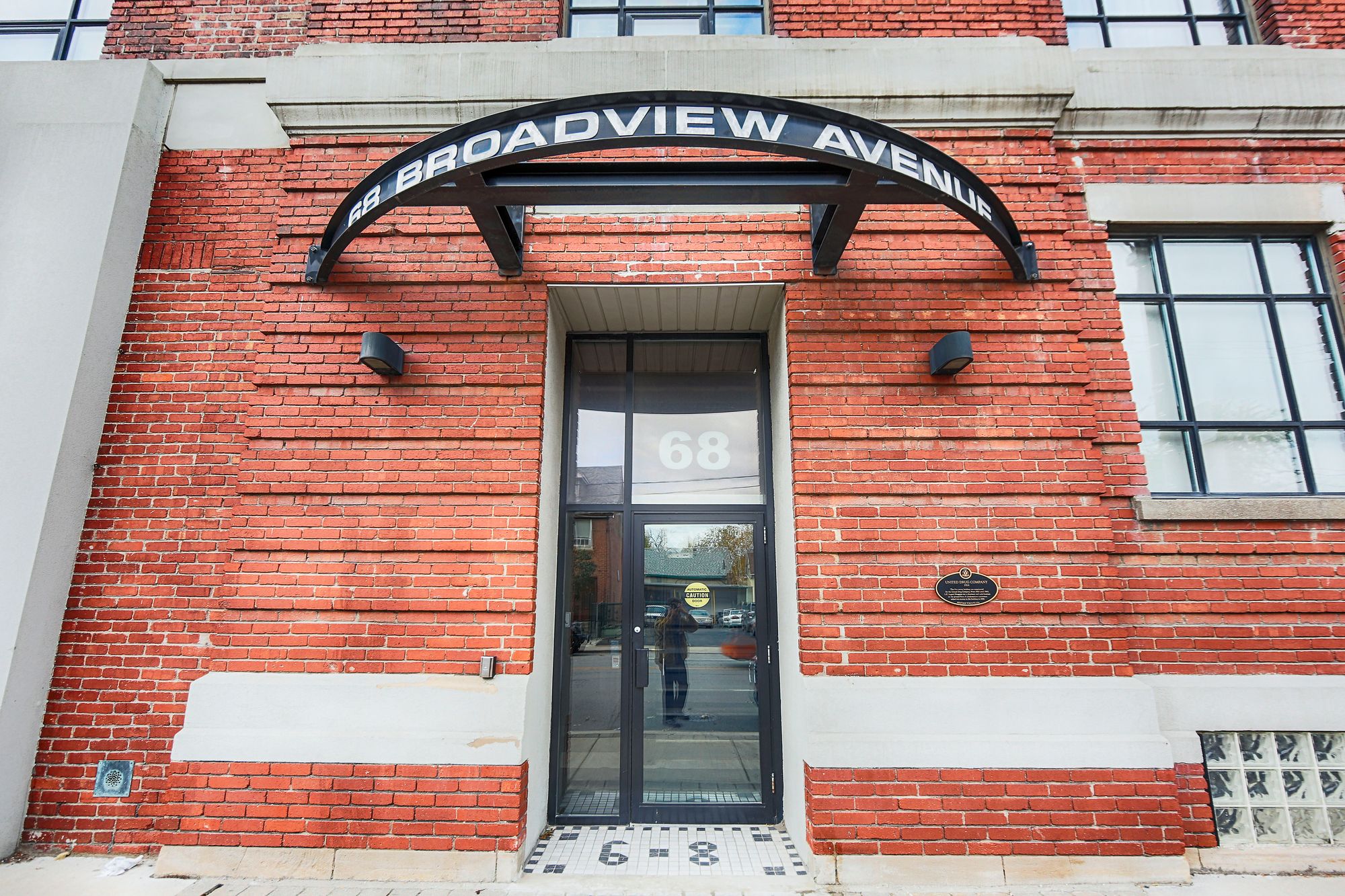 68 Broadview Ave & 60 Broadview Ave
3
Listings for Sale
for Sale
0
Listings for Rent
for Rent
Broadview Lofts
68 Broadview Ave
Broadview Lofts
3
Listings for Sale
for Sale
0
Listings for Rent
for Rent
0
Property Management
Nadlan-Harris Property Management
Unit Size Range
268 - 1740 SQFT
68 Broadview Ave, Toronto
Everything You Need to Know About 68 Broadview Ave
The Broadview Lofts offers 154 Toronto lofts for sale in the Leslieville neighbourhood. Thanks to a careful renovation carried out by the Sorbara Group, this development now enjoys its status as an updated piece of Toronto history. Standing just 6 storeys tall, this condo offers 154 units.
Price of condos at 68 Broadview Ave
A small studio unit can cost $1,225,000, going up to $1,310,000 for a 1-bedroom plus den, based on the past 12 months of sales. The average price for rentals can range anywhere from $2,600 to $3,880 per month.
From a cost per-square-foot perspective, units here are selling at $1,145 PSF, and leasing at roughly $3.48 PSF.
How many condos have sold and rented at 68 Broadview Ave?
In the last 12 months, 18 units have rented, and 8 have sold.
There are currently 3 lofts on the market for sale, but none for rent. Units here have a medium probability of receiving multiple offers. On average, they spend 15 days on the market, and usually sell for 4.10% above the listed price.
The Suites
The smallest of units at 68 Broadview Avenue start at approximately 550 square feet, perfect for an individual. Larger units, on the other hand, span up to 1,750 square feet, offering enough room to raise a family.
Some of the more spacious units are designed in a mezzanine style, a rare find even for hard lofts. Other units embrace the open-concept layout, whereby kitchens and living spaces bleed into one another. And an abundance of windows allow bright, warm sunshine to seep into every corner of these suites.
Although the balconies were added on much later, there are many historic elements found throughout. These include items that double as both functional and stylish — such as wooden beams, exposed ductwork and concrete, and polished floors. While these preserved pieces are industrial in nature, the homes at 60 Broadview still manage to maintain a warm atmosphere.
What amenities does Broadview Lofts offer?
Due to the limitations of a historic building, the amenities here are quite limited. For example, you won't find a gym, pool or sauna. But the property does come with some standard amenities for added convenience:
Concierge
Party Room
Recreation Room
BBQ
Rooftop Deck & Garden
Visitor Parking
Bike Storage
Condo Fees
Maintenance fees at 60 Broadview Avenue are $0.60 per-square-foot, which is lower than the neighbourhood average of $0.62 per-square-foot.
Monthly condo fees include water.
However, residents must pay separately for:
Hydro
Heat
Air conditioning
The Neighbourhood
Nestled between the popular Leslieville & South Riverdale area and the Corktown neighbourhood, residents living at 60 and 68 Broadview Avenue are in luck. Entertainment, dining options, and a particularly friendly vibe are all part of the package in this east-end locale.
Located just east of the Don Valley River, this natural resource doubles as an urban playspace for active types. The Don Valley Trail that runs alongside is an ideal spot for cycling or hiking during warmer months. A short ride on public transit will take you to Riverdale Park, a 400-acre green space filled with a farm, swimming pool, multiple baseball diamonds, and cricket pitches.
Just north of there is Evergreen Brickworks, which can be reached in under 10 minutes. Residents can spend the weekend exploring this converted quarry, which now hosts a year-round farmer's market, a children's garden, bike shop, café, off-leash dog park, as well as a skating rink in the wintertime.
Meanwhile, a 6-minute drive will bring you to St. Lawrence Market. This is Toronto's go-to spot for fresh produce, meat, fish, and baked goods from all over the world.
Once the weather warms up, residents here will come to appreciate how close they live to the shore. Cherry Beach and Woodbine Beach are each a 10-minute drive away, making it that much easier to secure a good spot on weekends.
What is the walk score of 68 Broadview Lofts?
With a walk score of 92, residents of this condo are literally steps away from everything. And with a perfect transit score of 100, this area is very easy to navigate with a convenient network of streetcars and buses. For cyclists, the neighbourhood also offers a remarkable bike score of 84.
What is the local real estate market like?
In the Leslieville neighbourhood, buyers have the slightest advantage with condos typically selling about 1.5% under the asking price. If you're looking to rent in this area, tenants are paying 1.5% above the asking lease price — with the average rental at about $2,830 per month.
Building Age
This development was completed in 2007 by Sorbara Group, making it one of the older properties in the South Riverdale community. The red brick façade provides hints as to the building's origins: The structure was once used as a warehouse for Rexall Pharmacy. Even the original water tower still survives up on the roof, although today its function is purely decorative.
Transportation
With its location just steps from Queen Street East, residents can head west to reach Toronto's downtown core in no time. The Queen streetcar will carry commuters toward the subway, or even farther west, 24 hours a day. Alternatively, a northbound ride on the Broadview streetcar will bring you to Broadview station on the Bloor-Danforth subway line.
Drivers can make use of both these major arterial roads, while the Don Valley Parkway and the Gardiner Expressway are also nearby. These two highways are ideal for getting out to the edges of the city, or exiting it altogether.
Summary
68 Broadview is much more expensive than the neighbourhood average, with the fourth-highest cost per square foot among 36 condos in the area. But many buyers are willing to pay the price because hard lofts are quite rare. That's why the competition for units in this condo remains quite high. But if you're okay with a building that offers fewer amenities than some of the more modern-day developments, then Broadview Lofts will not disappoint.
3
Listings For Sale
Interested in receiving new listings for sale?
0
Listings For Rent
Interested in receiving new listings for rent?
Amenities
Maintenance Fees Cover
Maintenance fees include
Water
Owner / renter pays separately
Hydro
Heat
Air Conditioning
Past Sold & Rented Listings
Stats, Trends & Rankings
Price Per Square Foot
Broadview Lofts vs The
Leslieville | South Riverdale Area
More Expensive
per SQFT compared to the neighbourhood average
Broadview Lofts's Avg
price per SQFT
Neighbourhood Avg
price per SQFT
Building Trends At Broadview Lofts
Days on Market
Units at Broadview Lofts spend an average of
15
Days on Market
based on recent sales
List vs Selling Price
On average, these lofts sell for
above
the list price.

Offer Competition
Lofts in this building have an
AVERAGE
chance of receiving
Multiple Offers
Turnover of Units
On average, each unit is owned for
5.5
YEARS
before being sold again
Property Value
Increase
in property value within the past twelve months
Price Ranking
Highest price per SQFT out of
36
condos in the Leslieville | South Riverdale area
Sold Units
8
Units were
Sold
over the past twelve months
Rented Units
18
Units were
Rented
over the past twelve months
Best Value
Broadview Lofts offers the
best value
out of 36 condos in the Leslieville | South Riverdale neighbourhood
Return on Investment
Broadview Lofts has the
highest ROI
out of 36 condos in the Leslieville | South Riverdale neighbourhood
Rental Yield
Broadview Lofts yields the
highest rent prices
out of 36 condos in the Leslieville | South Riverdale neighbourhood
High Demand
Broadview Lofts is the
most popular
building out of 36 condos in the Leslieville | South Riverdale neighbourhood
Sales vs Rental Values For This Loft
Average Cost Per Sqft
$1,118
Sales Price Range
$1,225,000 - $1,225,000
Average Cost Per Sqft
$1,167
Sales Price Range
$928,000 - $1,398,000
Rental Price Range
$2,600 - $3,880
1 Bed + Den
795 - 1234 SQFT
Average Cost Per Sqft
$1,134
Sales Price Range
$1,310,000 - $1,310,000
Rental Price Range
$2,600 - $3,495
How Often Are Units Listed?
Average Sales Availability
Average Rental Availability
Ratio of Unit Type in Building
11%
Average Sales Availability
Average Rental Availability
Ratio of Unit Type in Building
61%
1 Bed + Den
795 - 1400 SQFT
Average Sales Availability
Average Rental Availability
Ratio of Unit Type in Building
16%
Average Sales Availability
Average Rental Availability
Ratio of Unit Type in Building
14%
2 Bed + Den
1571 - 1571 SQFT
Average Sales Availability
Average Rental Availability
Ratio of Unit Type in Building
1%
Maintenance Fees

Broadview Lofts vs The

Leslieville | South Riverdale Area
Less Expensive
per SQFT compared to the neighbourhood average
Broadview Lofts's Avg
monthly maintenance
fee per SQFT
Neighbourhood Avg
monthly maintenance
fee price per SQFT
Similar lofts