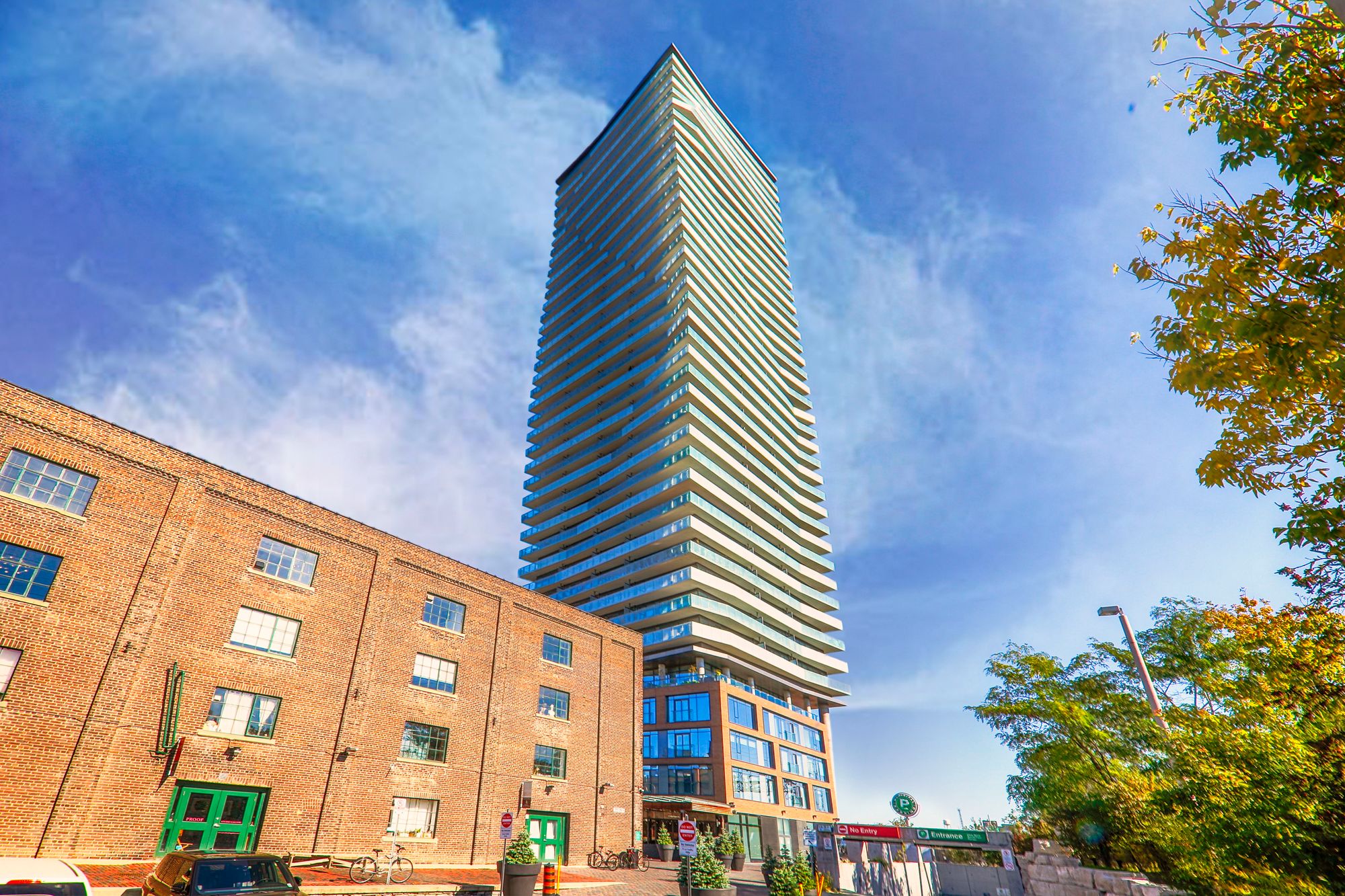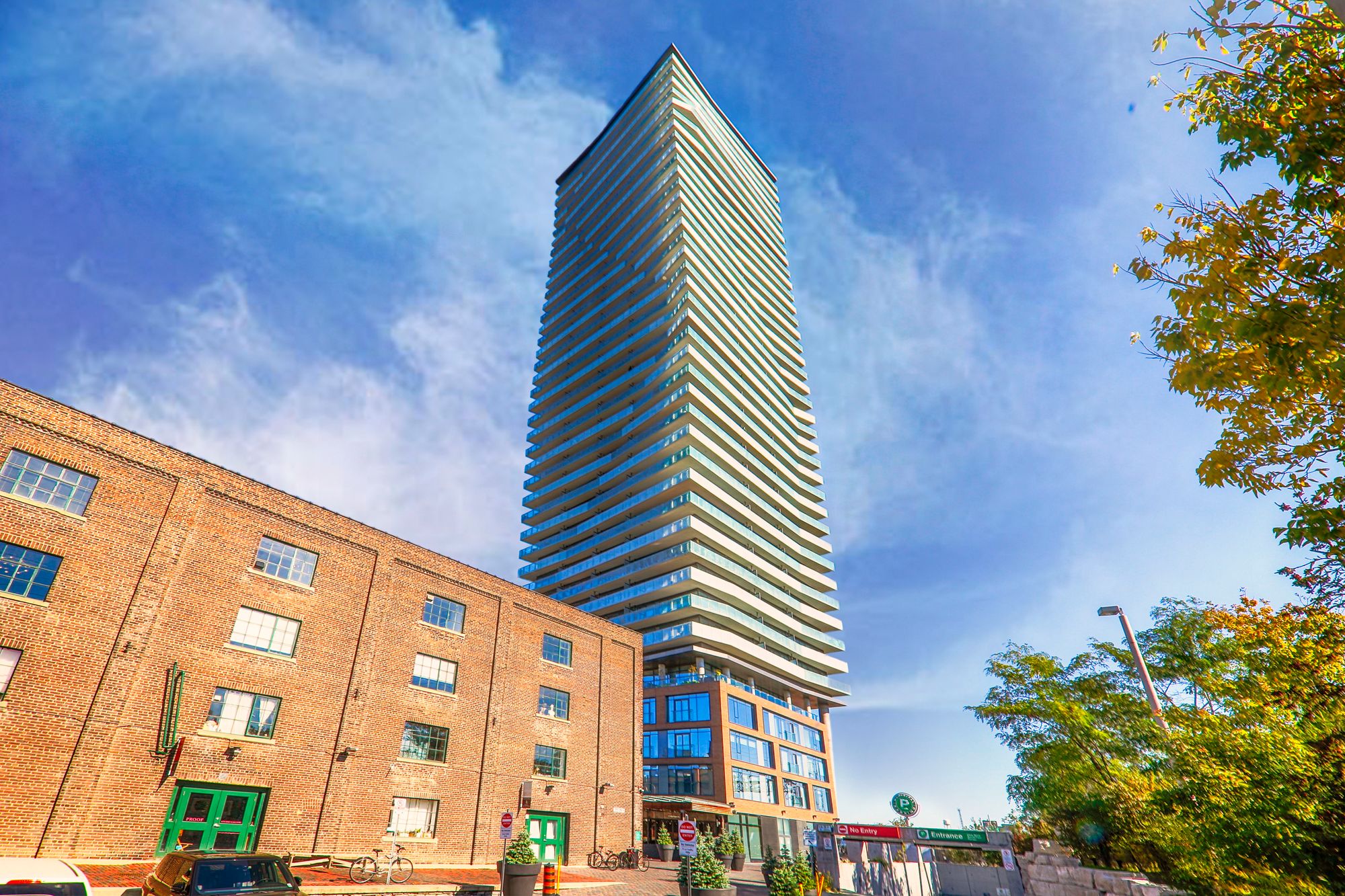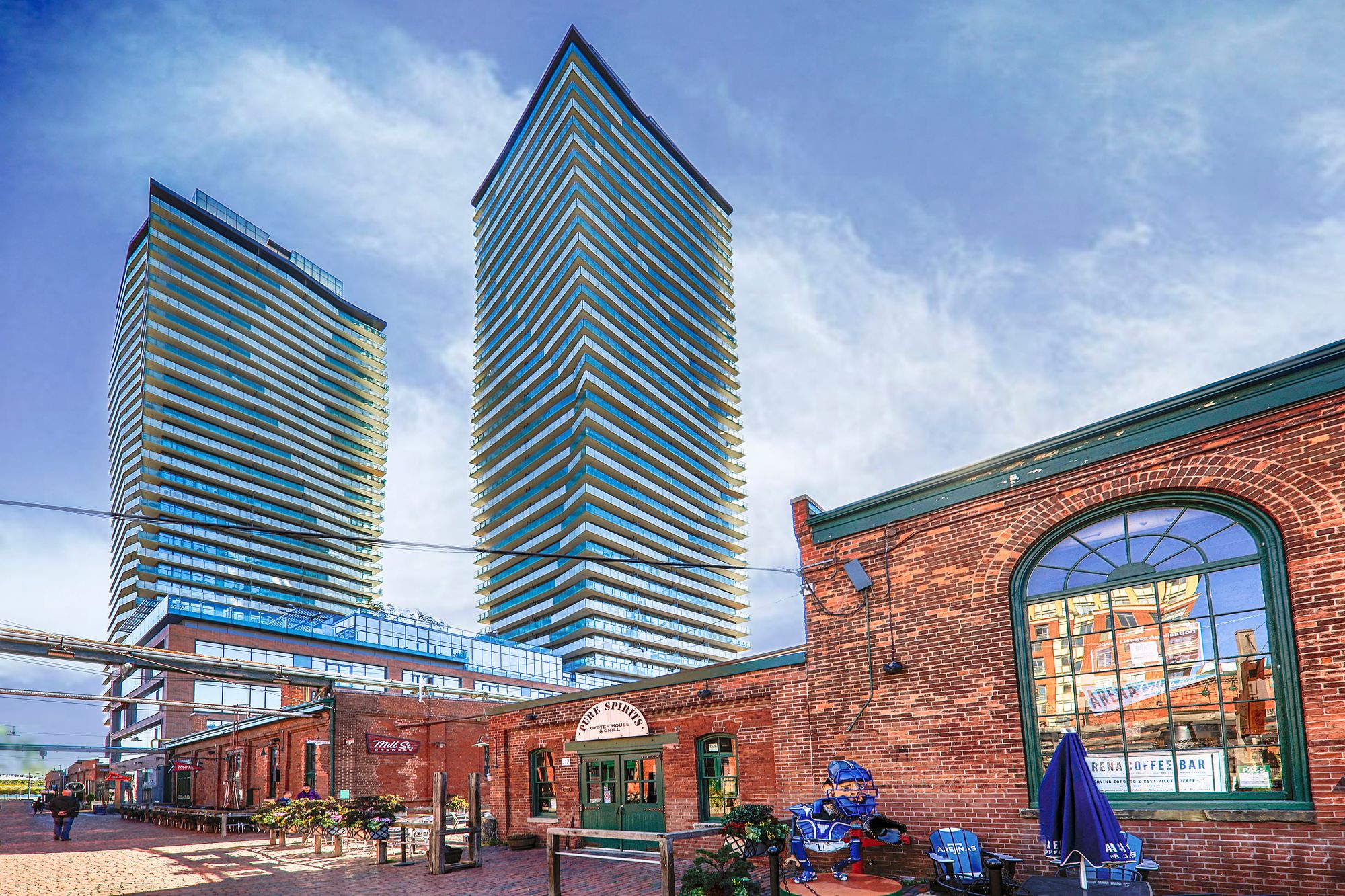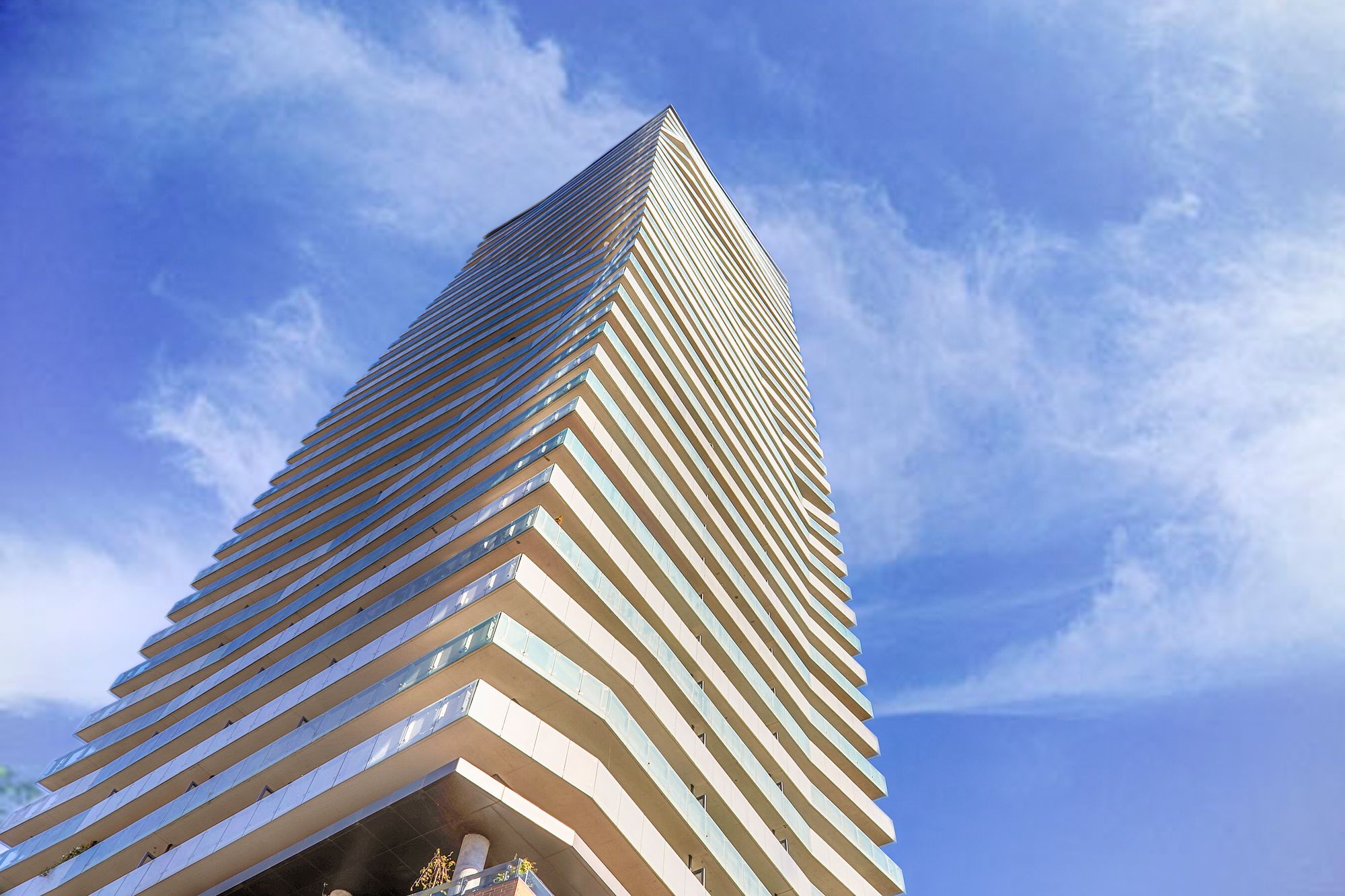 70 Distillery Ln
7
Listings for Sale
for Sale
7
Listings for Rent
for Rent
Developer
CityScape Development Corp.
Property Management
Icon Property Management
Unit Size Range
500 - 1788 SQFT
About this loft
The Clear Spirit Condos embodies a trifecta of contemporary residential living: it's modern, carefully crafted, and eco-friendly. Built in 2013 by CityScape Development Corp., this contemporary high rise is the perfect counterpart to the red brick history that lies below.
The Historic Distillery District may be stuck in the past, with visitors still walking along cobblestone roads that date back to the 19th century, but it also embraces the new. Restaurants, bars, cafés, and galleries can be found inhabiting the now-defunct distillery and its various structures.
As a result, the area is used to welcoming the latest and greatest, and the condos at 70 Distillery Lane are no exception. And for anyone who isn't completely convinced yet, an expansive range of amenities is available at Clear Spirit, ready to win over any prospective buyer.
Along with the ability to inhabit stylish living spaces, some of the perks of living at 70 Distillery Lane include access to visitor parking, a concierge, and a gym, as well as a rooftop terrace, party room and guest suites. Additionally, an outdoor pool, bar, library, games room, and kids play area can be found throughout the building.
And to top it all off, the building was constructed with a green mandate in mind: recycled rainwater is used for irrigation, while landscaping and airflow are carefully planned in order to cool the building with as little pressure on the air conditioning system as possible.
The Suites
With as many as 344 Toronto condos, the building has suites so suit all sorts of lifestyles. The one-bedroom homes are ideal for single professionals or couples, while those in need of an office space or a nursery might opt for the more spacious two bedroom plus den condos. In terms of actual measurements, the homes range in size from approximately 500 to 1,900 square feet.
The suites at 70 Distillery Lane can be found spread out over 43 storeys. This fact, along with the building's close proximity to Lake Ontario, makes for some magnificent views from the uppermost levels. And beyond allowing for sweeping vistas, the floor-to-ceiling windows also fill the suites with bright, warm sunlight.
Ceiling heights reach to 9 or 10 feet, making even the smallest suites in Clear Spirit feel spacious as ever. Hardwood flooring can be found throughout the building, with concrete accents in some units. Certain suites even feature concrete pillars, ideal for those in search of downtown Toronto condos for sale with an industrial vibe, while heritage buffs will swoon over others that boast reclaimed wood straight from the original distillery buildings next door.
What's more, other standout features in the suites include frosted sliding glass doors, as well as tubs so big they belong in a high-end spa.
The Neighbourhood
Located in the heart of the Historic Distillery District, Clear Spirit offers its residents the chance to get lost in carefully preserved Victorian industrial architecture, contemporary galleries and upscale boutiques, or various bars, restaurants, and cafés (and patios in the warmer months).
Additionally, 70 Distillery Lane is an ideal place to call home for those working in the dowtown core, with the Financial District and Old Toronto in close reach.
As for outdoorsy types looking for an urban home, Clear Spirit is a more than suitable choice. Residents can walk down to the Port Lands in order to reach Cherry Beach or Tommy Thompson Park, or alternatively they can spend a day picnicking in Corktown Common or exploring the Don Valley Trails.
Transportation
Whether commuting daily or heading out on a longer vacation, traveling to and from Clear Spirit is simple. Union Station can be reached in approximately 20 minutes via buses that travel along The Esplanade or Queens Quay. From here, passengers can connect with other services including UP, Via Rail, and GO Transit.
Drivers, on the other hand, will love living so close to both the Gardiner Expressway and the Don Valley Parkway. Using these highways means reaching any corner of the city with ease, while Lake Shore Boulevard and Parliament Street are just a sample of nearby arterial roads that will come in handy for residents living at 70 Distillery Lane.
7
Listings For Sale
Interested in receiving new listings for sale?
7
Listings For Rent
Interested in receiving new listings for rent?
Property Highlights
Listing History for Clear Spirit Condos
Nearby Amenities
Stats, Trends & Rankings
Clear Spirit Condos vs The Distillery District Area
Clear Spirit Condos's Avg
Building Trends At Clear Spirit Condos
Days on Strata
Units at Clear Spirit Condos spend an average of
28
Days on Strata
based on recent sales
List vs Selling Price
On average, these lofts sell for
of the list price.
Or in other words, the
entire list price
Offer Competition
Lofts in this building have an
AVERAGE
chance of receiving
Multiple Offers
Turnover of Units
On average, each unit is owned for
6.4
YEARS
before being sold again
Property Value
Decrease
in property value within the past twelve months
Price Ranking
Highest price per SQFT out of
8
condos in the Distillery District area
Sold Units
13
Units were
Sold
over the past twelve months
Rented Units
42
Units were
Rented
over the past twelve months
Sales vs Rental Values For This Loft
Average Cost Per Sqft
$1,090
Sales Price Range
$597,000 - $765,000
Rental Price Range
$2,300 - $3,350
1 Bed + Den
528 - 650 SQFT
Average Cost Per Sqft
$1,108
Sales Price Range
$687,000 - $715,500
Rental Price Range
$2,500 - $3,100
Average Cost Per Sqft
$1,092
Sales Price Range
$880,000 - $935,000
Rental Price Range
$3,300 - $4,700
How Often Are Units Listed?
Average Sales Availability
Average Rental Availability
Ratio of Unit Type in Building
45%
1 Bed + Den
527 - 811 SQFT
Average Sales Availability
Average Rental Availability
Ratio of Unit Type in Building
15%
Average Sales Availability
Average Rental Availability
Ratio of Unit Type in Building
39%
2 Bed + Den
1407 - 1608 SQFT
Average Sales Availability
Average Rental Availability
Ratio of Unit Type in Building
2%
Average Sales Availability
Average Rental Availability
Ratio of Unit Type in Building
1%
Maintenance Fees
Clear Spirit Condos vs The
Distillery District Area
Clear Spirit Condos's Avg
monthly maintenance fee
Neighbourhood Avg
monthly maintenance fee
Similar lofts