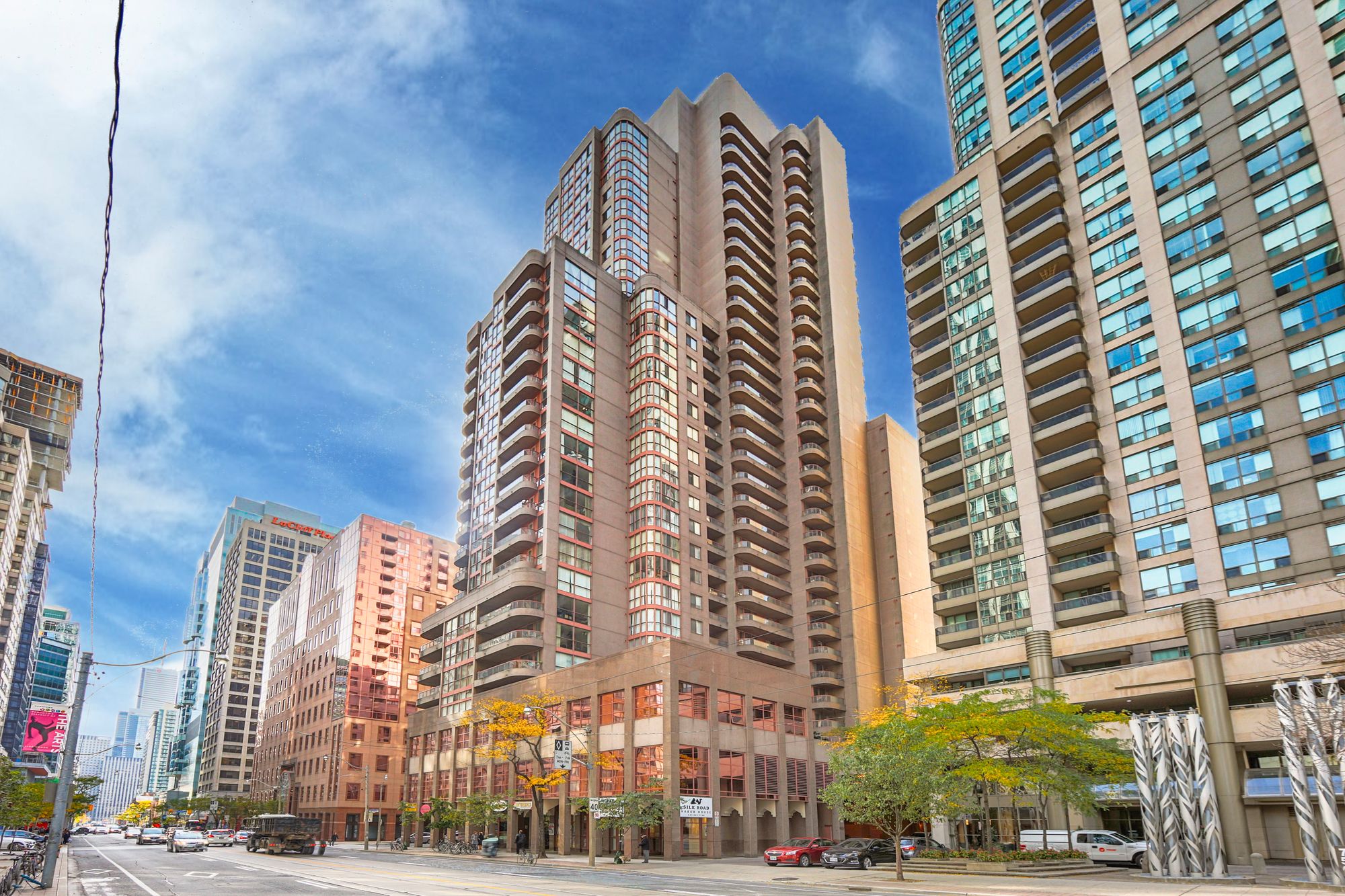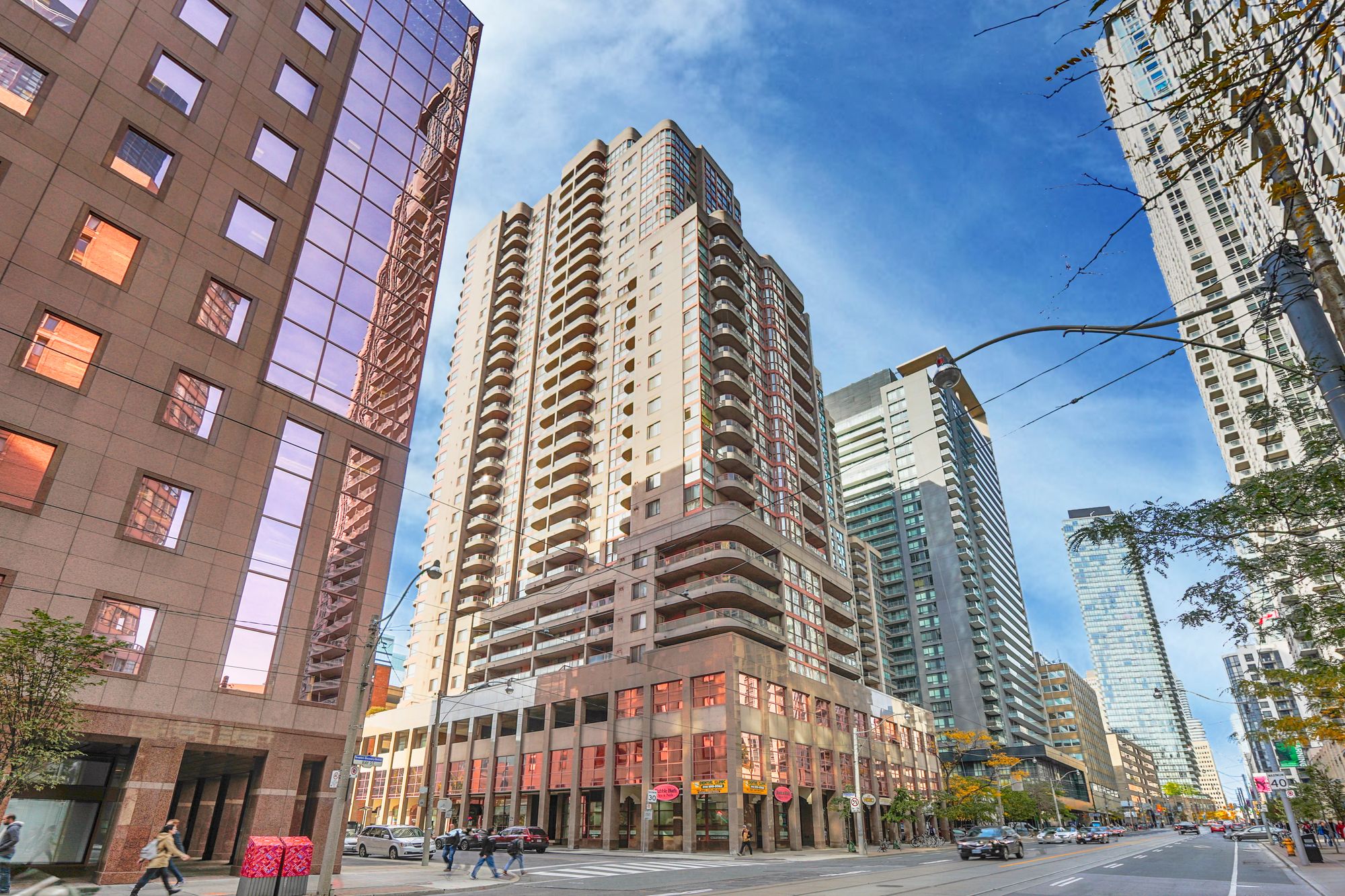 736 Bay St
0
Listings for Sale
for Sale
8
Listings for Rent
for Rent
Conservatory Tower
736 Bay St
Conservatory Tower
0
Listings for Sale
for Sale
8
Listings for Rent
for Rent
0
Developer
H&R Developments
Property Management
Conservatory Group Property Management
Unit Size Range
400 - 1050 SQFT
736 Bay St, Toronto
About this condo
Condo Overview
Prime location — these 2 words gets tossed around a lot when it comes to real estate, but Conservatory Tower is a building which truly exemplifies what it means to have a prime location.
Situated at 736 Bay Street, this 30-storey condominium places residents in the heart of the Bay St. Corridor — an ideal choice for professionals who work in Toronto's busy Financial District and want to cut the commute. It should be mentioned that Bay St condos for sale are generally expensive, but units in this building are quite affordable, making this a good choice for first-time home-buyers or students who are looking for Toronto condos for rent.
Conservatory Tower has a respectable list of amenities: indoor pool and whirlpool, sauna, exercise room, billiards room, party room, 24 hour concierge, security guard, and parking garage.
The Suites
Conservatory Tower is home to 306 downtown Toronto condos which follow a variety of layouts; sizes range from 458 square feet for a studio, to 1266 square feet for a 2 bedroom + den condo. Suites at Conservatory Tower have floor to ceiling windows, hardwood floors, updated kitchens, and private balconies.
Some units in this building have seen personalization over the years, so finishes can vary, but expect clean condos which are ready for you to add your own personal touch.
The Neighbourhood
The Bay Street Corridor is a highly desirable neighbourhood for urban living; as soon as you leave the lobby at 736 Bay St you are immersed in downtown Toronto. Whether you're interested in shopping, food, nightlife, or entertainment — this neighbourhood has something for you.
There are few shopping centres in Canada which can boast a larger selection than the Eaton Centre; with a comfortable condo in Conservatory Tower you are less than a 10 minute walk the Eaton centre and its 200+ stores — from the latest fashions to the newest gadget, you are bound to find it here. And if you're looking for a more exclusive and upscale experience — you are a short bus ride from Bloor Street and Yorkville high-end shopping.
The Bay Street Corridor has some delicious options for dining out, in fact Conservatory Tower is virtually surrounded by restaurants. For breakfast on lazy Sundays, you can stroll to Eggsmart, Cora, or Denny's, or grab something quick from a nearby Tim Hortons. For unique pizzas there is Tosto Quickfire Pizza Pasta, Mercatto, and Panago Pizza if you're in the mood for delivery. W Burger Bar and Hangry Burger should be enough to satisfy any cheeseburger cravings — if not, there's Bay Burger, Jackson's Burger, Five Guys, Harvey's and McDonald's, all a short walk from your condo.
One of the major attractions for living in the Bay Street Corridor is easy access to exciting entertainment options. For nightlife and entertainment, it is all just a matter of taste — this area has everything from Karaoke to lively dance clubs; you can sing your heart out and embarrass yourself at Bar+ Karaoke Lounge, there's Ram in the Rye for competitive bar games, and the Fifth Social Club for DJs and a packed dance floor. Sports fans have a short ride on the bus or subway to catch the Leafs, Raptors and Jays, or can choose from one of the many sports bars in the area to enjoy the game in a more relaxed setting.
For groceries and essential purchases — Metro, Sobeys Urban Fresh Bay Street, and Fine Food Market are all within a block.
Transportation
Conservatory Tower has a Walk Score of 99, so picking up the essentials and running errands is a breeze for residents in this area, and you'll likely never need a vehicle or public transit for basic errands.
Those who rely on public transit have convenient TTC service on Bay and College, and College Station is only a 2 minute walk away for the Yonge-University subway line.
Drivers have a short commute to major highways from the parking garage at 736 Bay; the Gardiner Expressway is accessible via York Street, and head east on Bloor Street to the Danforth on-ramp for the Don Valley Parkway.
0
Listings For Sale
Interested in receiving new listings for sale?
8
Listings For Rent
Interested in receiving new listings for rent?
Amenities
Maintenance Fees Cover
Maintenance fees include
Water
Owner / renter pays separately
Hydro
Heat
Air Conditioning
Past Sold & Rented Listings
Stats, Trends & Rankings
Price Per Square Foot
Conservatory Tower vs The
Bay St. Corridor Area
More Expensive
per SQFT compared to the neighbourhood average
Conservatory Tower's Avg
price per SQFT
$1,227
/ SQFT
Neighbourhood Avg
price per SQFT
$1,168
/ SQFT
Building Trends At Conservatory Tower
Days on Market
Units at Conservatory Tower spend an average of
64
Days on Market
based on recent sales
List vs Selling Price
On average, these condos sell for
of the list price.
Or in other words, the
entire list price
Offer Competition
Condos in this building have a
LOW
chance of receiving
Multiple Offers
Turnover of Units
On average, each unit is owned for
6.8
YEARS
before being sold again
Property Value
Increase
in property value within the past twelve months
Price Ranking
Highest price per SQFT out of
32
condos in the Bay St. Corridor area
Sold Units
3
Units were
Sold
over the past twelve months
Rented Units
80
Units were
Rented
over the past twelve months
Best Value
Conservatory Tower offers the
best value
out of 32 condos in the Bay St. Corridor neighbourhood
Return on Investment
Conservatory Tower has the
highest ROI
out of 32 condos in the Bay St. Corridor neighbourhood
Rental Yield
Conservatory Tower yields the
highest rent prices
out of 32 condos in the Bay St. Corridor neighbourhood
High Demand
Conservatory Tower is the
most popular
building out of 32 condos in the Bay St. Corridor neighbourhood
Sales vs Rental Values For This Condo
Rental Price Range
$1,800 - $2,300
Average Cost Per Sqft
$1,106
Sales Price Range
$560,000 - $695,000
Rental Price Range
$1,950 - $2,625
1 Bed + Den
801 - 801 SQFT
Rental Price Range
$2,600 - $2,600
Rental Price Range
$3,200 - $3,550
2 Bed + Den
949 - 1000 SQFT
Rental Price Range
$3,200 - $3,760
How Often Are Units Listed?
Average Sales Availability
Average Rental Availability
Ratio of Unit Type in Building
8%
Average Sales Availability
Average Rental Availability
Ratio of Unit Type in Building
78%
1 Bed + Den
801 - 801 SQFT
Average Sales Availability
Average Rental Availability
Ratio of Unit Type in Building
1%
Average Sales Availability
Average Rental Availability
Ratio of Unit Type in Building
12%
2 Bed + Den
852 - 1000 SQFT
Average Sales Availability
Average Rental Availability
Ratio of Unit Type in Building
4%
Maintenance Fees

Conservatory Tower vs The

Bay St. Corridor Area
More Expensive
per SQFT compared to the neighbourhood average
Conservatory Tower's Avg
monthly maintenance
fee per SQFT
$1.13
/ SQFT
Neighbourhood Avg
monthly maintenance
fee price per SQFT
$0.79
/ SQFT
Similar condos