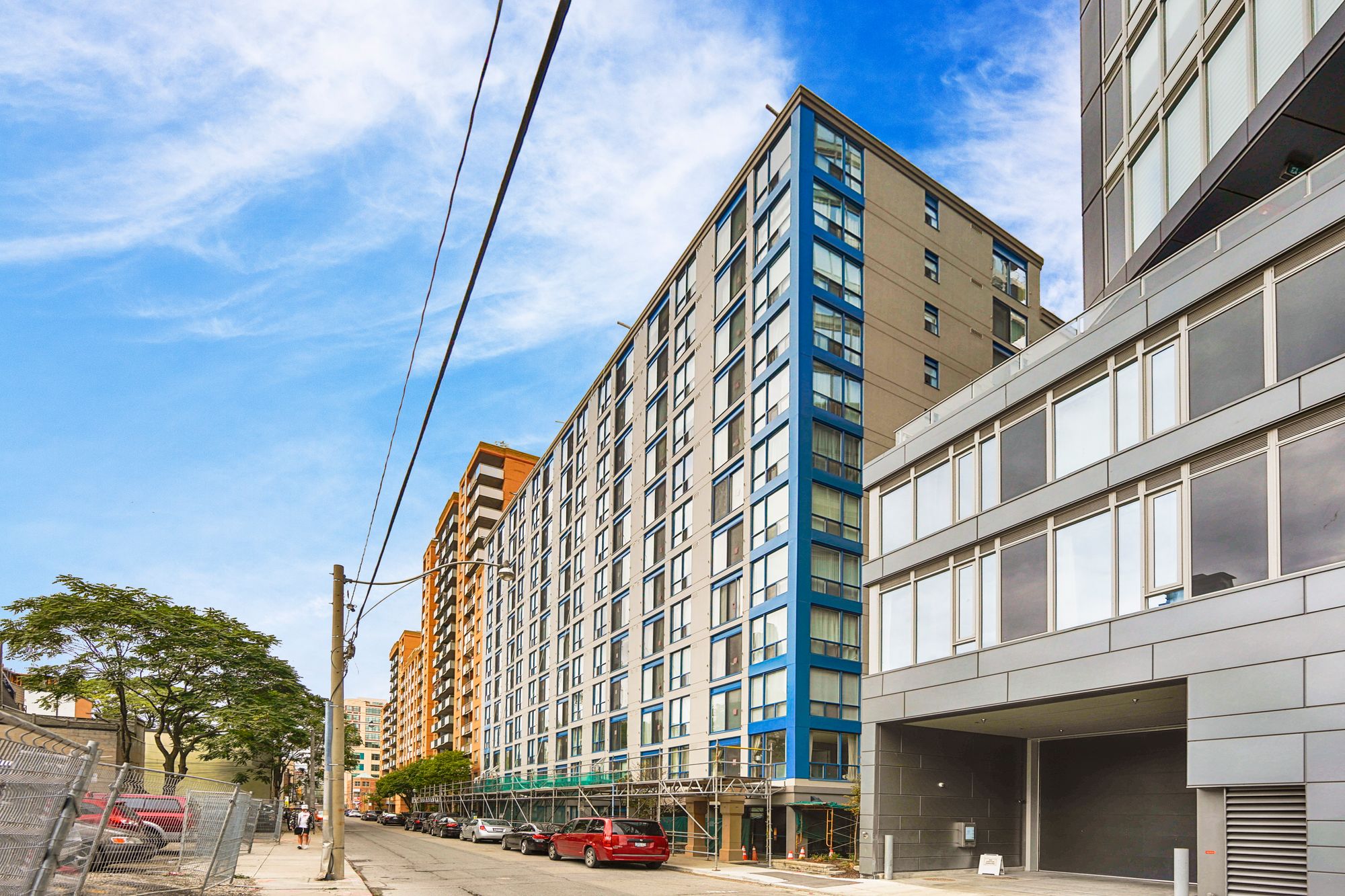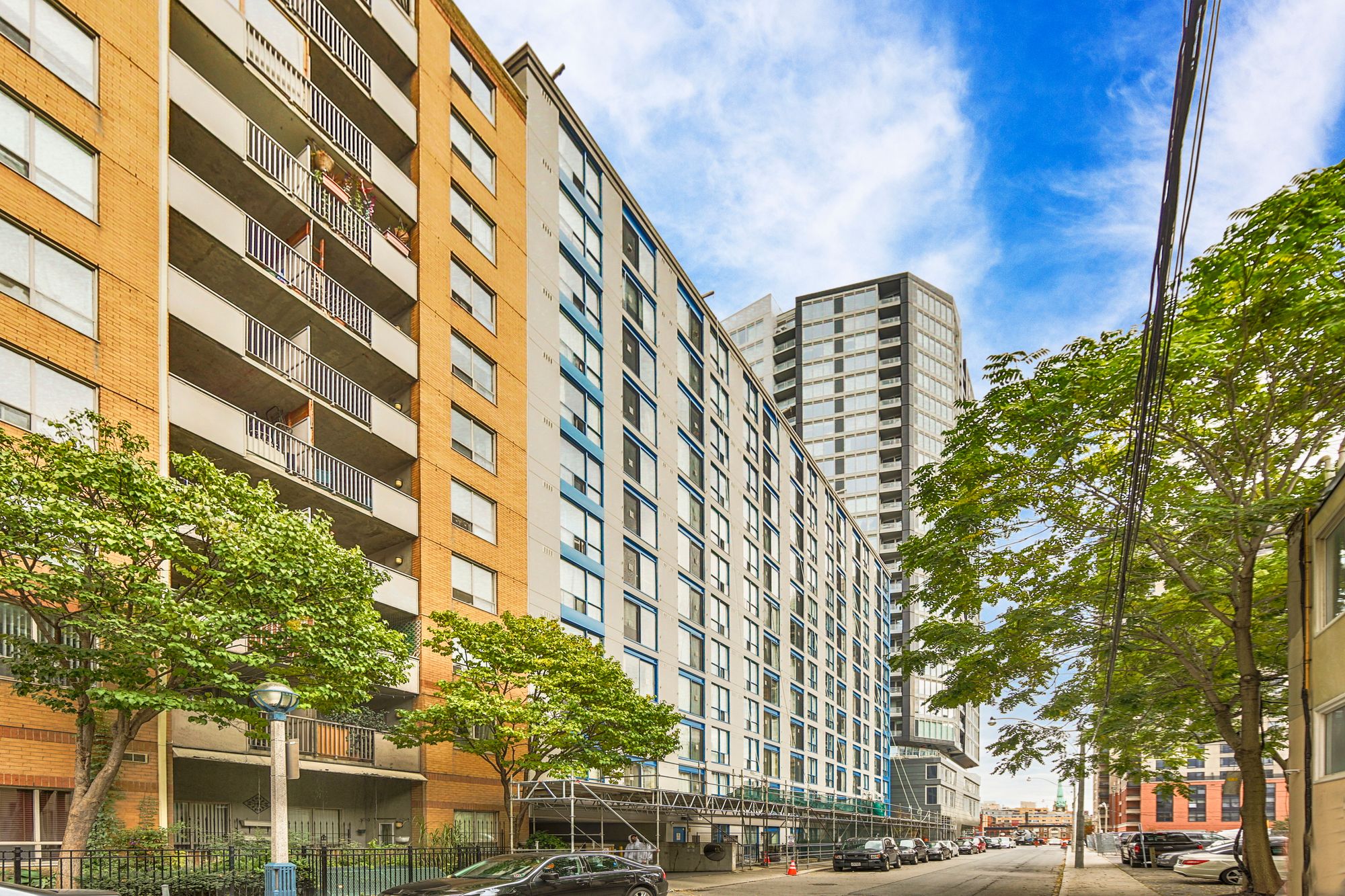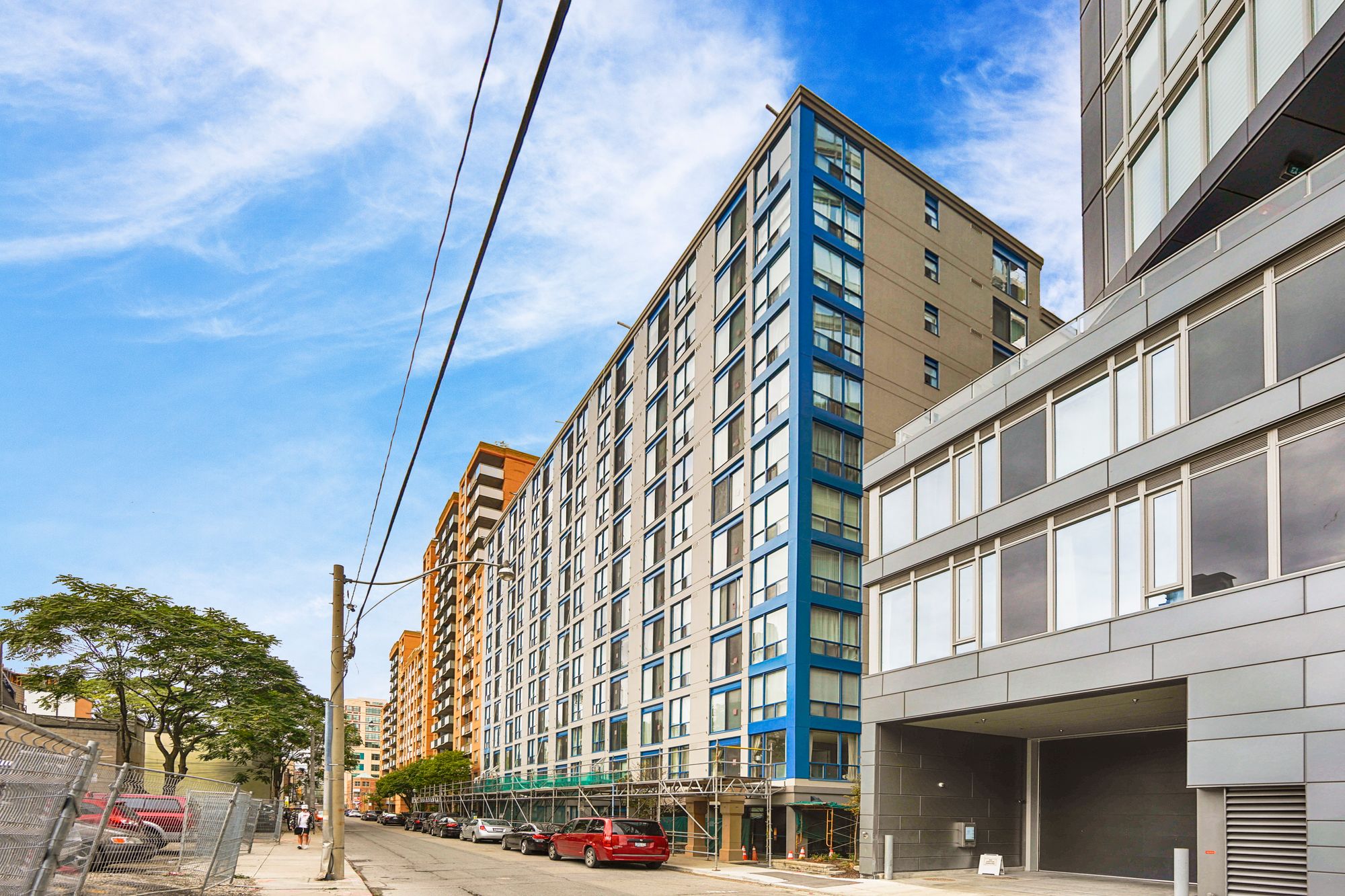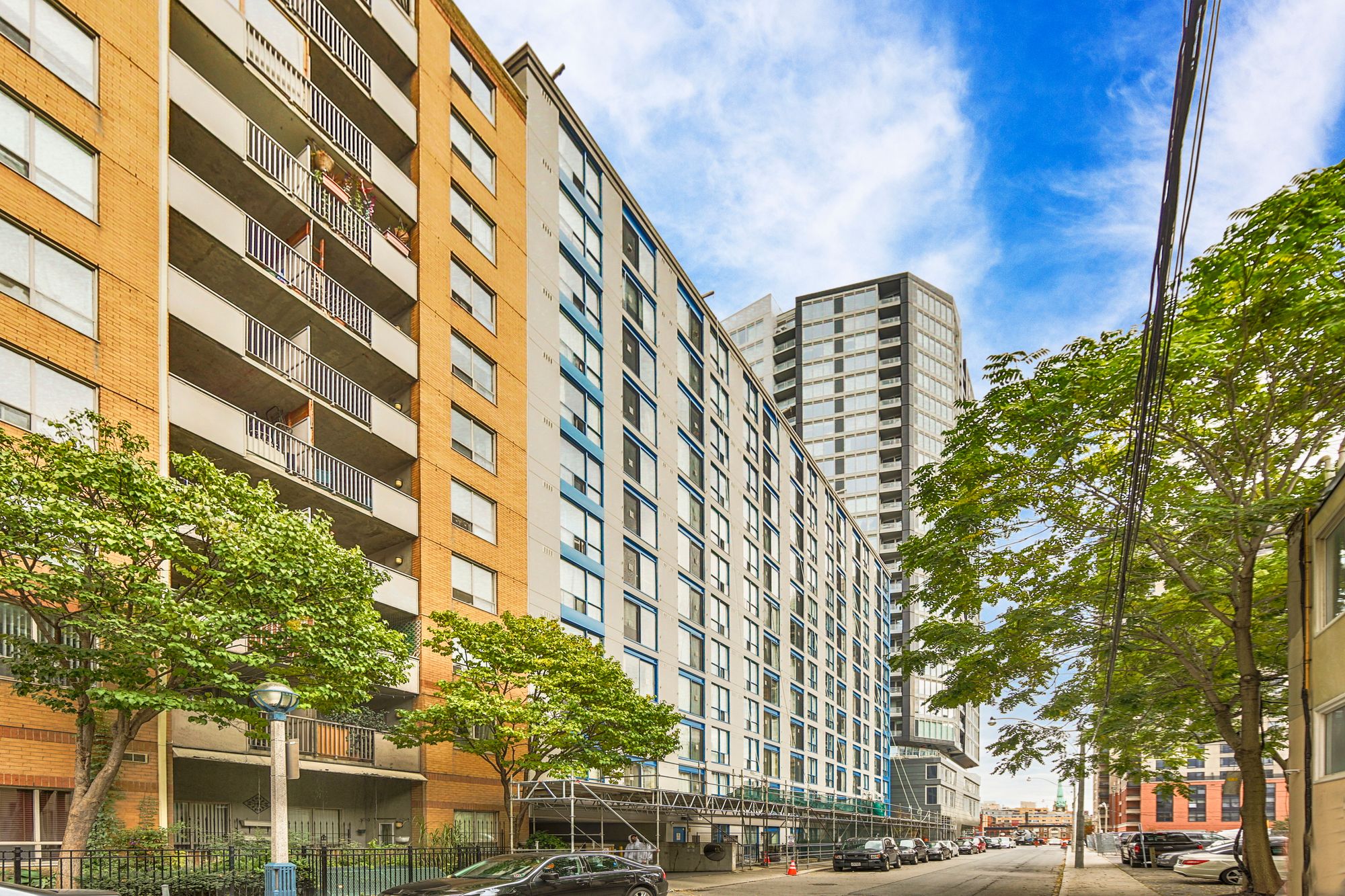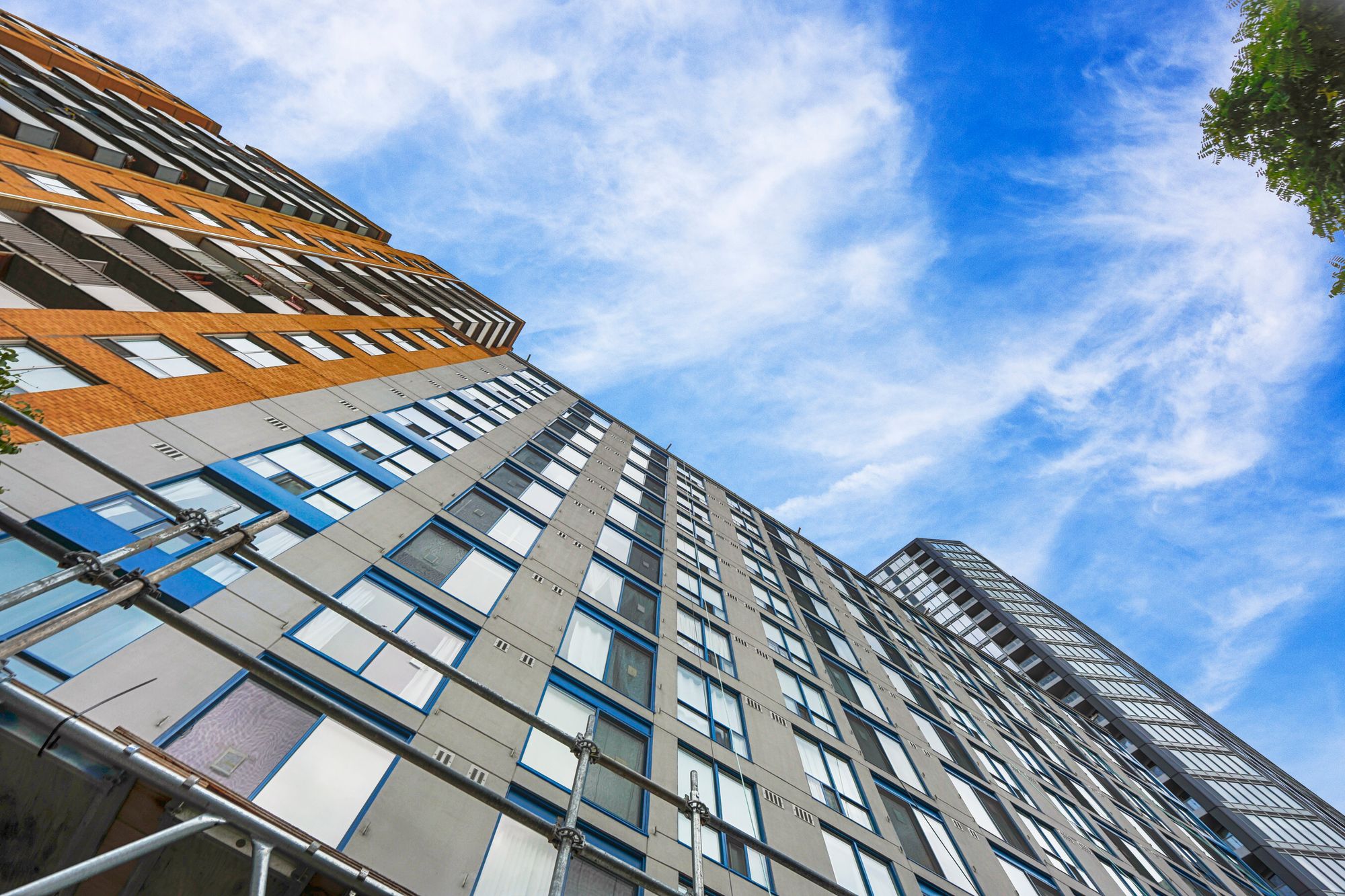 75 Dalhousie St
2
Listings for Sale
for Sale
1
Listing for Rent
for Rent
The Boot
75 Dalhousie St
The Boot
2
Listings for Sale
for Sale
1
Listing for Rent
for Rent
0
Developer
Cresford Developments
Property Management
Shelter Canadian Properties Ltd
Unit Size Range
350 - 1100 SQFT
75 Dalhousie St, Toronto
About this condo
If you were a big fan of the nursery Rhyme 'There once was an old woman who lived in a shoe' this is probably your best chance to live out your childhood dreams — okay, so this building isn't actually shaped like a boot, but you can always use your imagination.
The Boot is a 12-storey condominium in the City Centre neighbourhood, located at 75 Dalhousie St — its name is derived from the roller skating arena which once occupied this location, rather than its shape. This building was built in 2003, and provides recreation-focused amenities: gym, sauna, rooftop patio, party room, meeting room, concierge, security guard and parking garage.
Units in The Boot are reasonably priced, making this a great opportunity for first-time homebuyers who are looking to break into the market. With Toronto Metropolitan University so close-by, this is a also a great choice for students and faculty, who desire to spend as little time as possible travelling to and from campus.
The Suites
Suites at 75 Dalhousie Street range from 439 square feet for a 1 bedroom condo to just over 900 for a 2 bedroom; these units have great value and are well below the average price per square foot of most downtown Toronto condos for sale.
As mentioned before, suites in The Boot are quite affordable, but that doesn't mean they're lacking in features — these condos have hardwood floors, updated kitchens, floor to ceiling windows, and Juliette balconies.
With a condo at 75 Dalhousie Street you have a comfortable home in a vibrant community, just minutes from the Eaton Centre, Toronto Metropolitan University, and a major transit hub at Dundas Station.
The Neighbourhood
This building is not only part of the City Centre, neighbourhood, it's also right next door to The Village; home to residents of all beliefs and backgrounds, this area is renowned for its diversity, occupying prominent place in the LGBTQ+ community.
From your home at 75 Dalhousie Street, you're just a 5 minute walk from the Eaton centre; with over 200 stores offering the latest in fashion and technology, there are very few shopping centres in the country which can boast a larger selection. You'll also find many fast-food spots and several sit down restaurants if you get hungry on your shopping adventures.
For nightlife and entertainment, you have Yonge-Dundas Square to watch a Hollywood blockbuster, Massey Hall is around the corner for catching the latest up and coming bands, and Yonge Street has a bounty of nightclubs, themed-bars, and local watering holes. Sports fans are within walking distance of Scotiabank Arena, plus there are convenient TTC options to carry you there if you're feeling lazy.
After a night on the town, you can hobble to one of the many cafes in the area for an eye-opening espresso — there's Mast Coffee on Shutter, Cafe de Melbourne on Church, Pop Coffee Works and Good Earth Coffeehouse on Jarvis, and the usual suspects like Tim Hortons and Starbucks. If you need a bite to eat, Dundas Street is lined with restaurants for fast-food pickups or dining-in.
There are also some excellent green spaces in the area; you have St. James Park to the south and Ryerson Community Park to the north, and if you're in the mood for a long walk — The Rosedale Ravine lands are about a 30 minute trek from your condo for picturesque walking trails and acres of open green grass.
Transportation
The Boot has a Walk score of 99 — insert pun here — ideal for residents who prefer to accomplish errands on foot; Daily Fresh Supermarket is just a minute away for small grocery pickups, Metro on Gould is less than a 5 minute walk for larger runs, and there's Metro Drugs on Dundas for any prescription needs.
Residents who rely on TTC service to commute to work have streetcars on Dundas and Queen, buses on Yonge, and Dundas Station is just a stone's throw from your front door for the Yonge-University subway line.
Toronto isn't known to be driver-friendly — with constant construction and bumper traffic, it can be frustrating trying to navigate the city — fortunately, 75 Dalhousie is a great location for car owners; from the parking garage at The Boot you can quickly reach the Don valley Parkway by heading east on Dundas for the nearest on-ramp, and south on Jarvis for the Gardiner Expressway.
2
Listings For Sale
Interested in receiving new listings for sale?
1
Listings For Rent
Interested in receiving new listings for rent?
Amenities
Maintenance Fees Cover
Maintenance fees include
Water
Owner / renter pays separately
Hydro
Heat
Air Conditioning
Past Sold & Rented Listings
Stats, Trends & Rankings
Price Per Square Foot
The Boot vs The
City Centre Area
More Expensive
per SQFT compared to the neighbourhood average
The Boot's Avg
price per SQFT
Neighbourhood Avg
price per SQFT
Building Trends At The Boot
Days on Market
Units at The Boot spend an average of
22
Days on Market
based on recent sales
List vs Selling Price
On average, these condos sell for
above
the list price.

Offer Competition
Condos in this building have a
HIGH
chance of receiving
Multiple Offers
Turnover of Units
On average, each unit is owned for
5
YEARS
before being sold again
Property Value
Increase
in property value within the past twelve months
Price Ranking
Highest price per SQFT out of
36
condos in the City Centre area
Sold Units
7
Units were
Sold
over the past twelve months
Rented Units
10
Units were
Rented
over the past twelve months
Best Value
The Boot offers the
best value
out of 36 condos in the City Centre neighbourhood
Return on Investment
The Boot has the
highest ROI
out of 36 condos in the City Centre neighbourhood
Rental Yield
The Boot yields the
highest rent prices
out of 36 condos in the City Centre neighbourhood
High Demand
The Boot is the
most popular
building out of 36 condos in the City Centre neighbourhood
Sales vs Rental Values For This Condo
Average Cost Per Sqft
$975
Sales Price Range
$440,000 - $590,000
Rental Price Range
$2,000 - $2,500
Average Cost Per Sqft
$985
Sales Price Range
$723,000 - $723,000
Rental Price Range
$2,350 - $2,500
2 Bed + Den
700 - 785 SQFT
Rental Price Range
$2,350 - $3,000
How Often Are Units Listed?
Average Sales Availability
Average Rental Availability
Ratio of Unit Type in Building
1%
Average Sales Availability
Average Rental Availability
Ratio of Unit Type in Building
60%
1 Bed + Den
735 - 792 SQFT
Average Sales Availability
Average Rental Availability
Ratio of Unit Type in Building
3%
Average Sales Availability
Average Rental Availability
Ratio of Unit Type in Building
16%
2 Bed + Den
700 - 1000 SQFT
Average Sales Availability
Average Rental Availability
Ratio of Unit Type in Building
21%
Maintenance Fees

The Boot vs The

City Centre Area
More Expensive
per SQFT compared to the neighbourhood average
The Boot's Avg
monthly maintenance
fee per SQFT
Neighbourhood Avg
monthly maintenance
fee price per SQFT
Similar condos