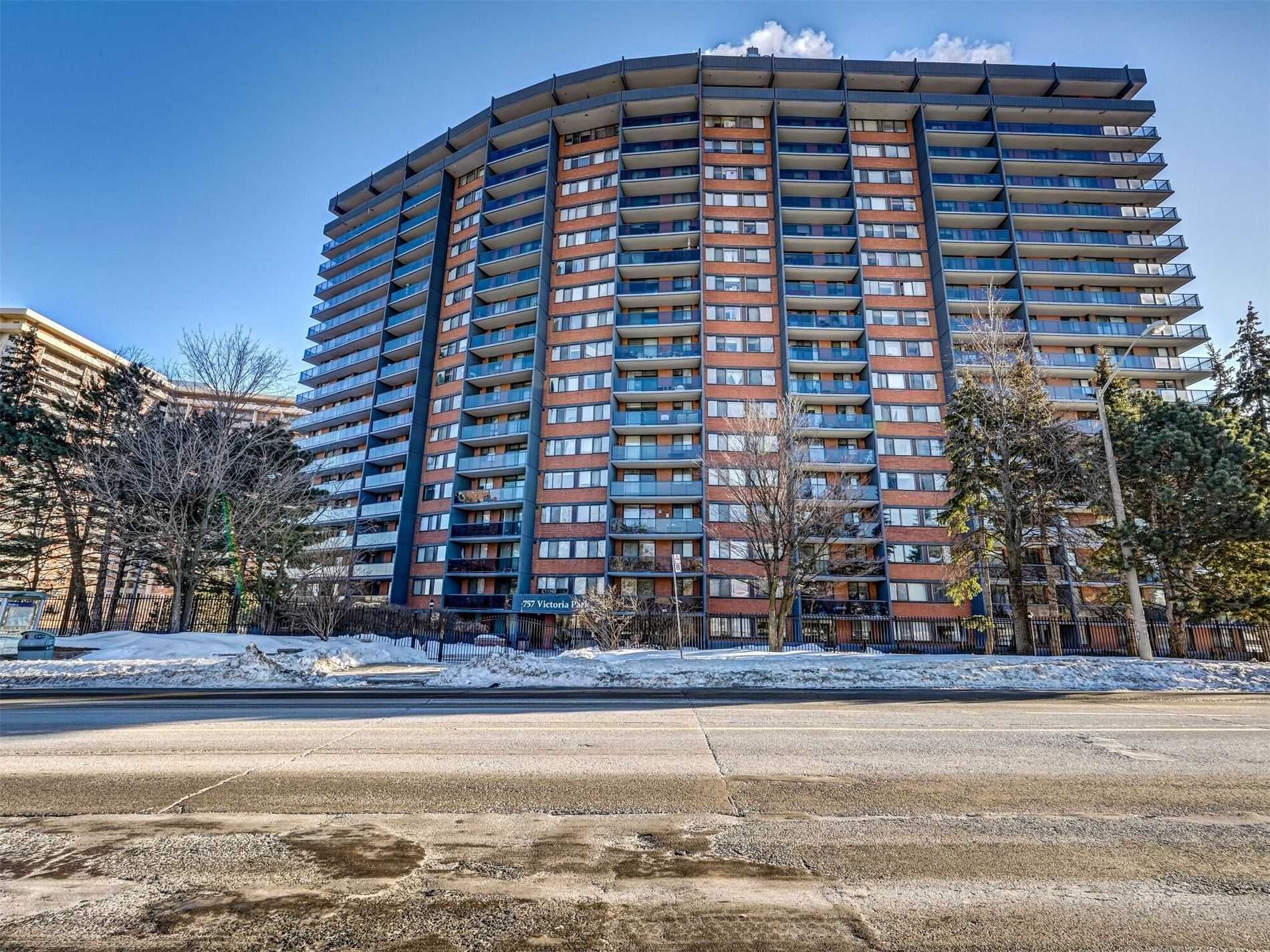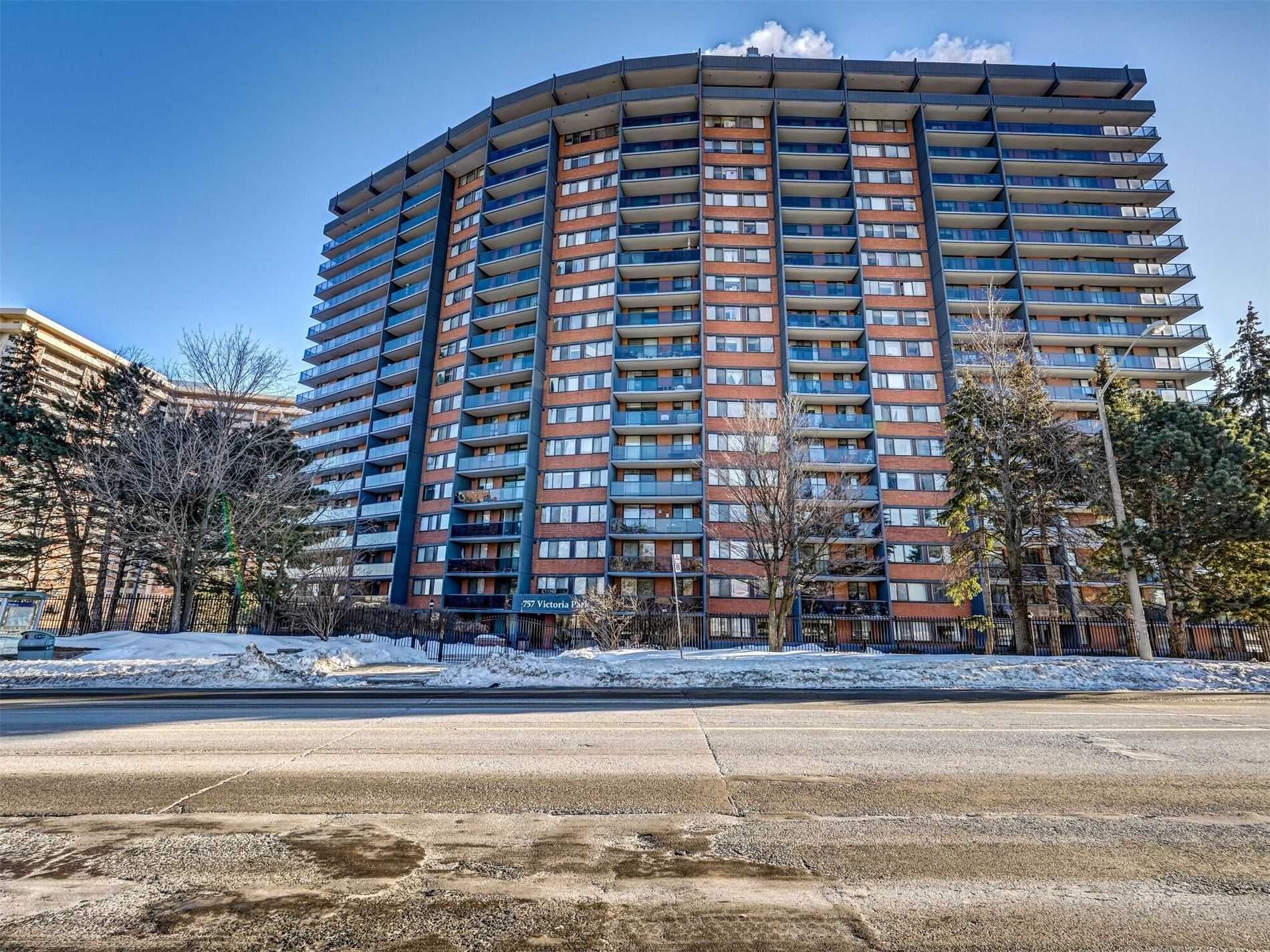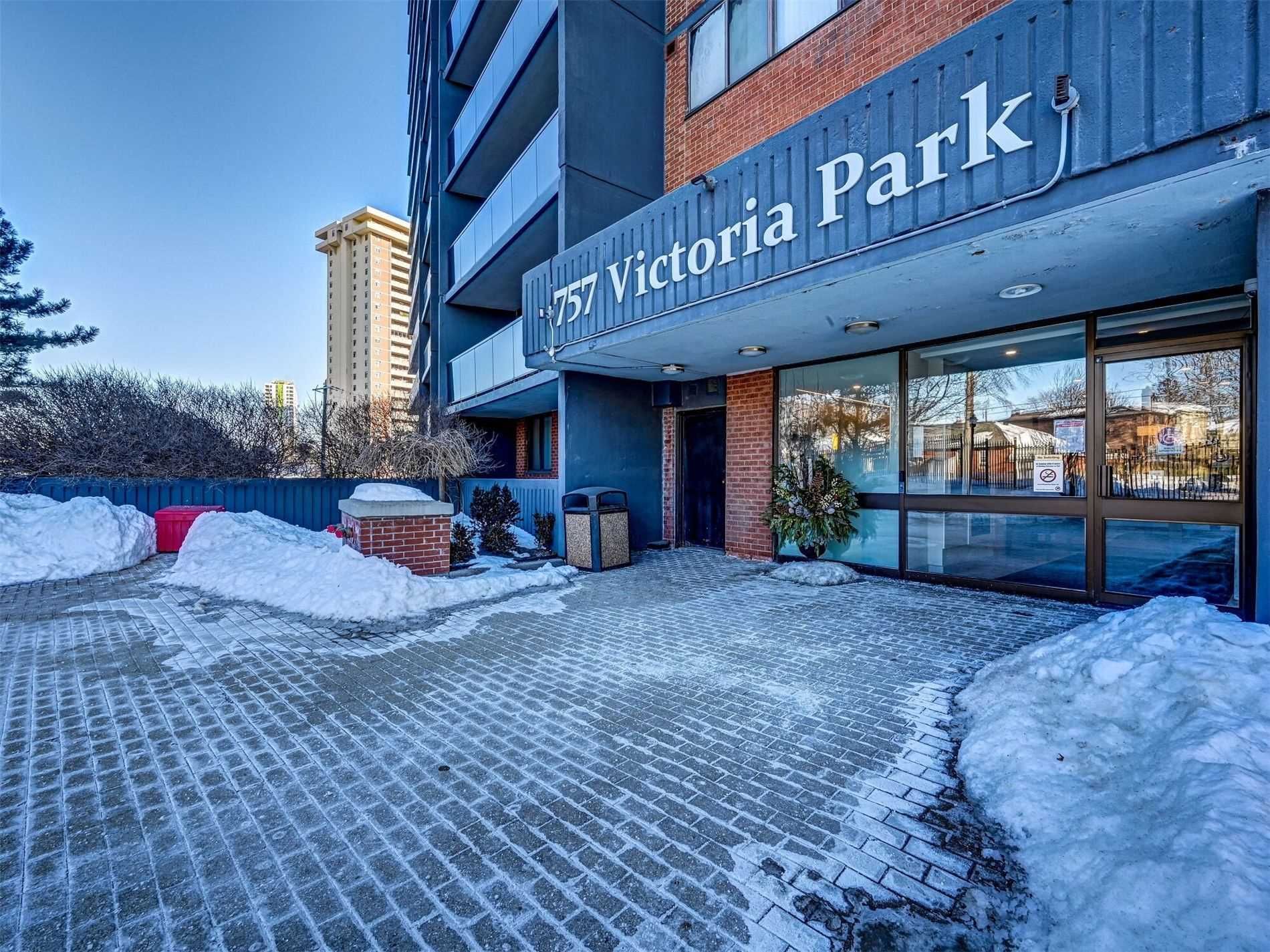 757 Victoria Park Ave
757 Victoria Park Avenue Condos
1
Listing for Sale
for Sale
1
Listing for Rent
for Rent
Developer
Heathcliffe Developments Limited
Property Management
Del Property Management Inc.
Unit Size Range
699 - 1500 SQFT
About this condo
There's a slight curve to the red brick and grey façade at 757 Victoria Park Avenue, allowing the building to stand out amongst its neighbours. The 1983-built condominium was constructed by Heathcliffe Developments Limited, and reaches to 18 storeys.
Residents living in any of the 209 Toronto condos at the 757 Victoria Park Avenue Condos have access to a number of useful amenities. For one, the building is staffed by a concierge who ensures everything is running smoothly at all times. There's also a party room, an indoor pool, a hot tub, a gym, and a sauna, as well as underground parking with designated visitor spots.
The Suites
Whether a condo seeker is looking for a place for one or a home in which they can raise a family, there's something for everyone at 757 Victoria Park. Suites start at around 700 square feet, while the largest reaches to approximately 1,500 square feet. Toronto condos for sale in the building contain one bedroom, one bedroom plus a den, two bedrooms, two bedrooms plus a den, or three bedrooms.
While older buildings aren't for everyone, prospective residents who value kitchen space quickly fall for these suites. Eat-in kitchens, which are rare for Toronto condos (and practically nonexistent in new builds), are abundant at the 757 Victoria Park Condos.
The Neighbourhood
Oakridge is a charming residential neighbourhood, and one of the westernmost spots in Scarborough. The neighbourhood also happens to be extremely diverse, with newcomers making up more than half of Oakridge locals.
Residents living at 757 Victoria Park Ave enjoy strolling along Danforth Avenue, a busy street filled with shops, restaurants, bars, and cafés. The stretch of Danforth just west of Victoria Park is known as Greektown, and is home to some truly authentic Greek bakeries and restaurants.
The plaza at the southwest corner of Danforth and Victoria Park also comes in handy for residents of 757 Victoria Park Ave, as it's home to Shoppers Drug Mart, Metro, Lowe's Home Improvement, Dollarama, Bulk Barn, and more. And just in case shoppers can't find what they're looking for at Metro, there's also a Loblaws just south of this plaza, on Victoria Park.
The parks in the area cater to all sorts of locals as well: there's Warden Woods Off-Leash Dog Park for pet owners, Dentonia Park Golf Course for sports lovers, Taylor Creek Trail for urban explorers, and West Scarborough Aquatics for those who feel the need to swim year-round. And to top it all off, the building is just a 30-minute walk down to the beach.
Transportation
While some Scarborough residents are better off driving, those living at 757 Victoria Park Ave don't have to rely on a car to get around. Victoria Park subway station on the Bloor-Danforth line takes just 3 minutes to reach on foot, and from there passengers can catch trains heading west toward the city centre. The trip all the way to Bloor-Yonge station takes all of about 20 minutes, while Union Station takes just 35 minutes to reach by subway.
Residents who prefer to drive, on the other hand, can use Woodbine Avenue to reach Lake Shore Boulevard East. Once on Lake Shore, drivers have the option to use this road or the Gardiner Expressway to zip along the southern edge of the city. The Don Valley Parkway isn't far off from 757 Victoria Park Ave either, allowing residents to use this major highway to reach the 401 in no time.
1
Listings For Sale
Interested in receiving new listings for sale?
1
Listings For Rent
Interested in receiving new listings for rent?
Property Highlights
Listing History for 757 Victoria Park Avenue Condos
Nearby Amenities
Stats, Trends & Rankings
757 Victoria Park Avenue Condos vs The Oakridge Area
757 Victoria Park Avenue Condos's Avg
Building Trends At 757 Victoria Park Avenue Condos
Days on Strata
Units at 757 Victoria Park Avenue Condos spend an average of
17
Days on Strata
based on recent sales
List vs Selling Price
On average, these condos sell for
of the list price.
Or in other words, the
entire list price
Offer Competition
Condos in this building have an
AVERAGE
chance of receiving
Multiple Offers
Turnover of Units
On average, each unit is owned for
16.4
YEARS
before being sold again
Property Value
Increase
in property value within the past twelve months
Price Ranking
Highest price per SQFT out of
3
condos in the Oakridge area
Sold Units
7
Units were
Sold
over the past twelve months
Rented Units
0
Units were
Rented
over the past twelve months
Sales vs Rental Values For This Condo
Average Cost Per Sqft
$674
Sales Price Range
$472,500 - $500,000
Rental Price Range
No Data
Average Cost Per Sqft
$520
Sales Price Range
$600,000 - $701,000
Rental Price Range
No Data
How Often Are Units Listed?
Average Sales Availability
Average Rental Availability
Ratio of Unit Type in Building
30%
1 Bed + Den
738 - 738 SQFT
Average Sales Availability
Average Rental Availability
Ratio of Unit Type in Building
1%
Average Sales Availability
Average Rental Availability
Ratio of Unit Type in Building
58%
2 Bed + Den
1299 - 1500 SQFT
Average Sales Availability
Average Rental Availability
Ratio of Unit Type in Building
11%
Average Sales Availability
Average Rental Availability
Ratio of Unit Type in Building
3%
Maintenance Fees
757 Victoria Park Avenue Condos vs The
Oakridge Area
757 Victoria Park Avenue Condos's Avg
monthly maintenance fee
Neighbourhood Avg
monthly maintenance fee
Similar condos