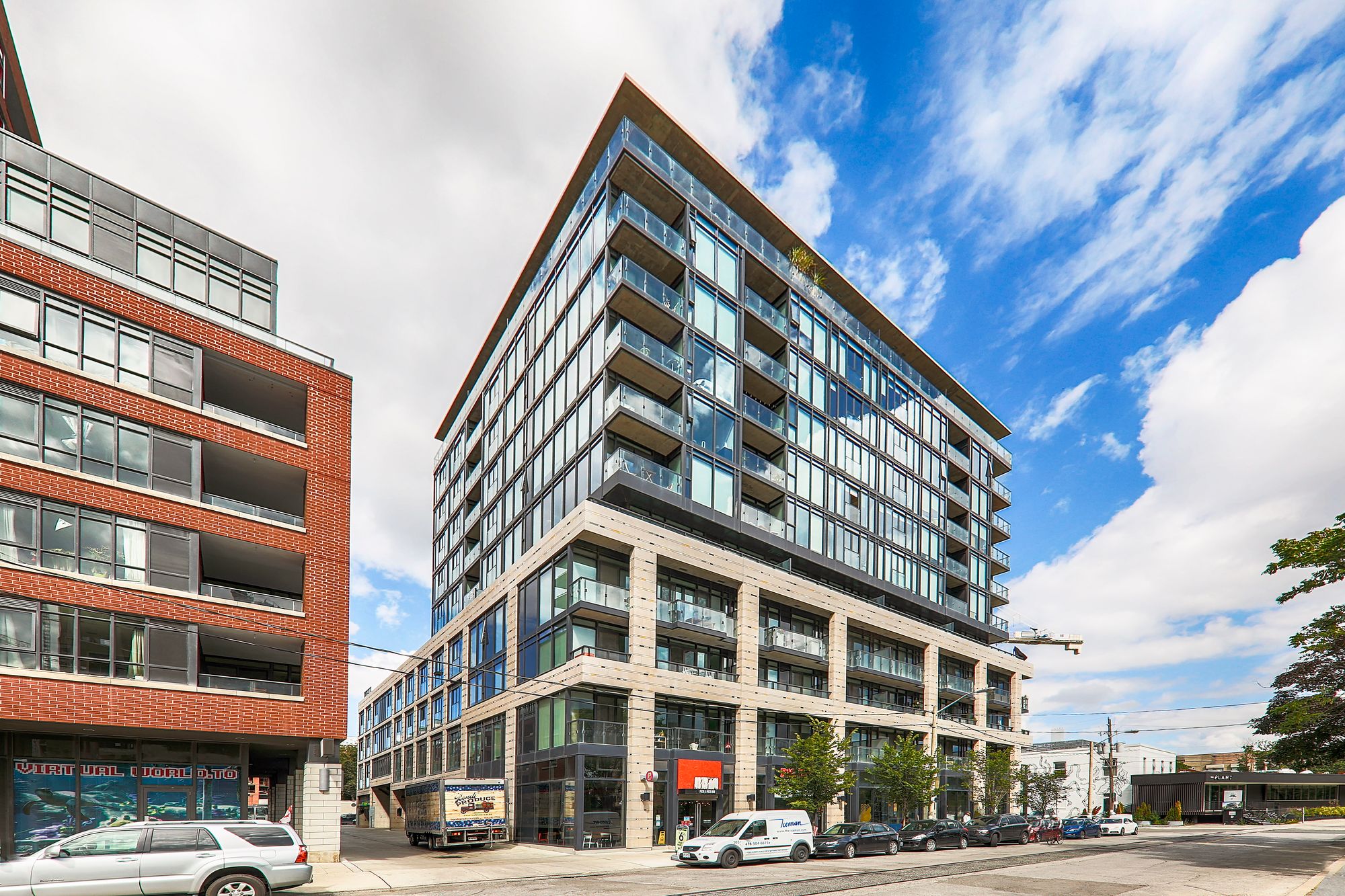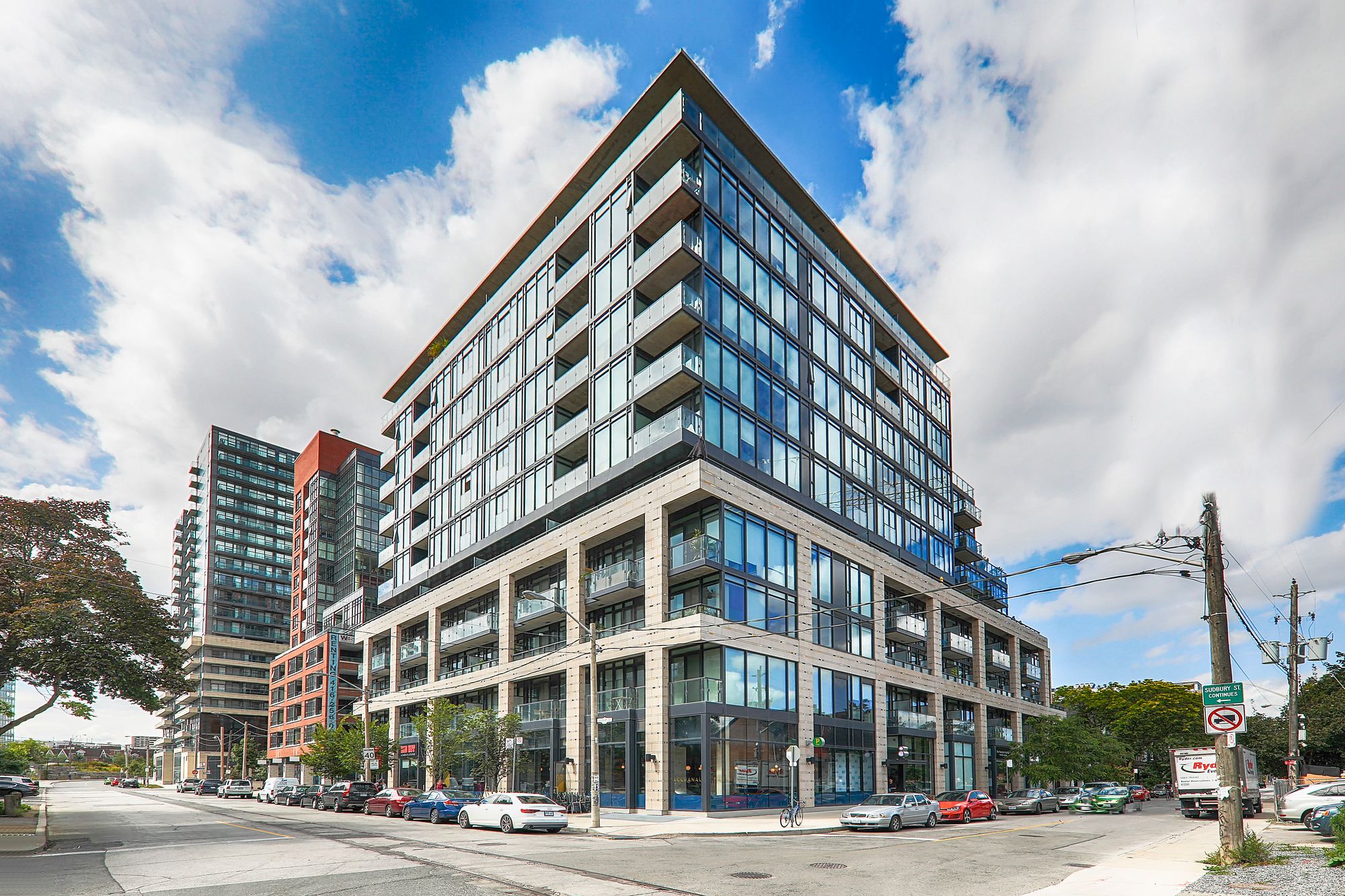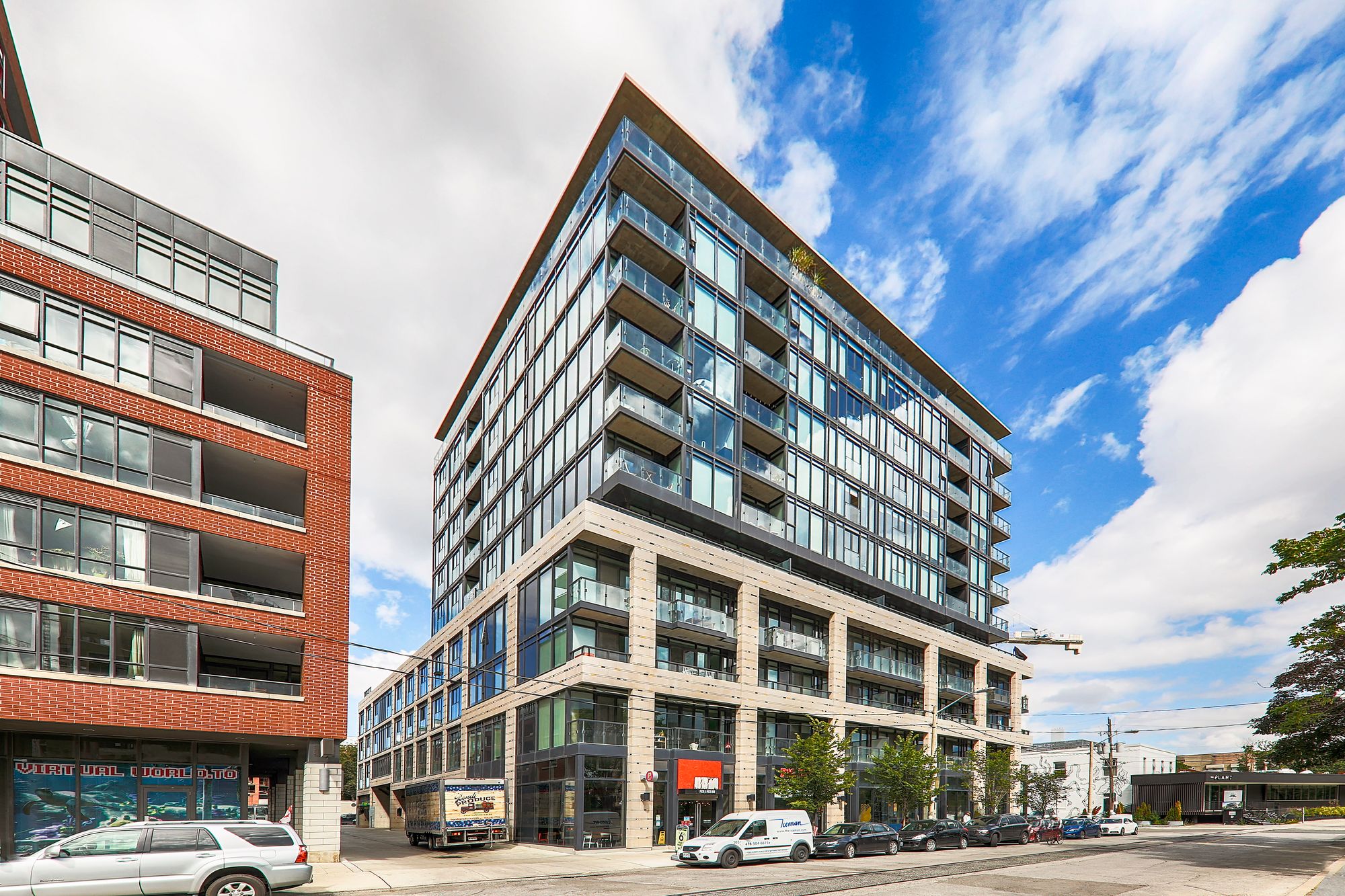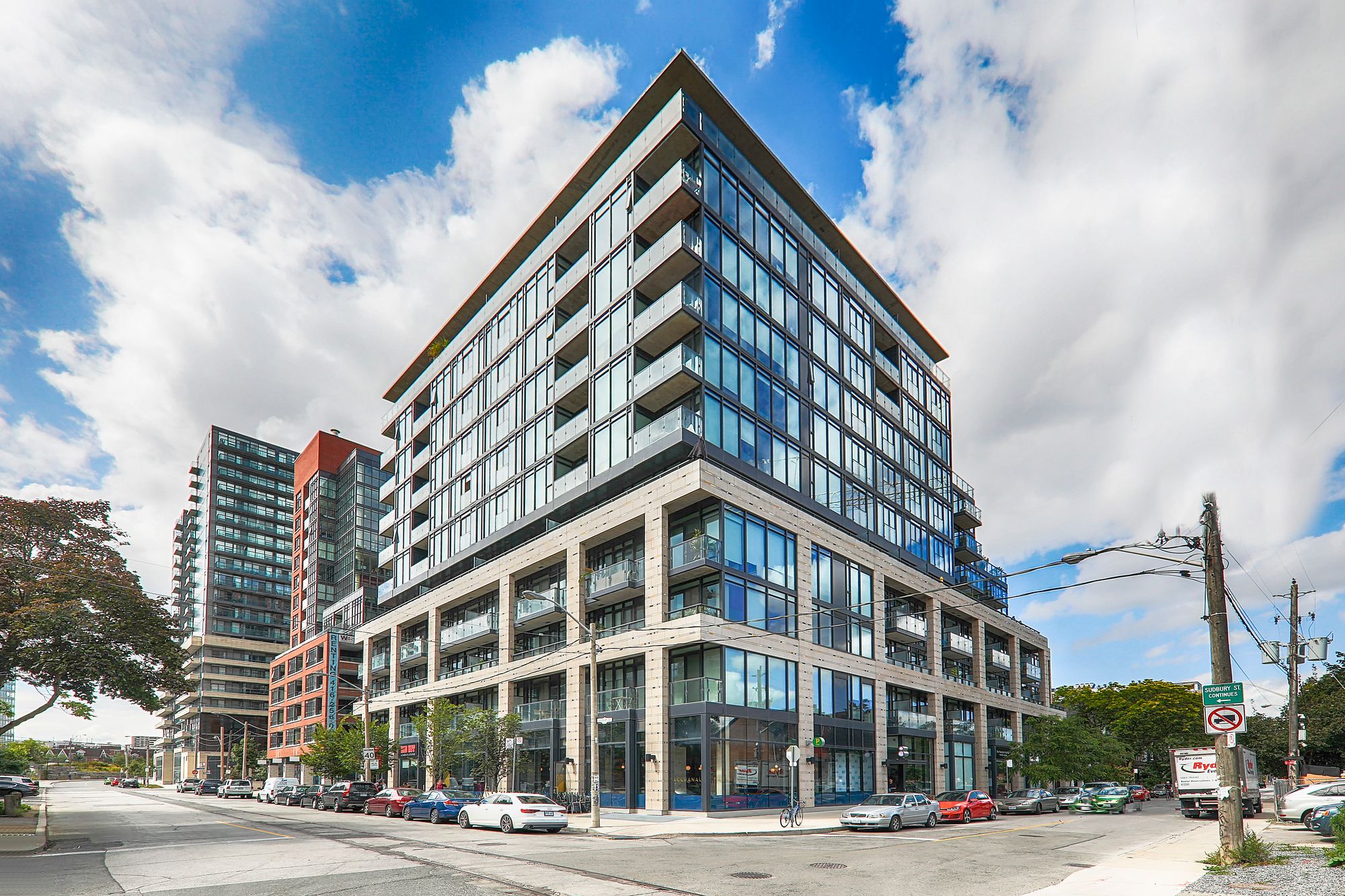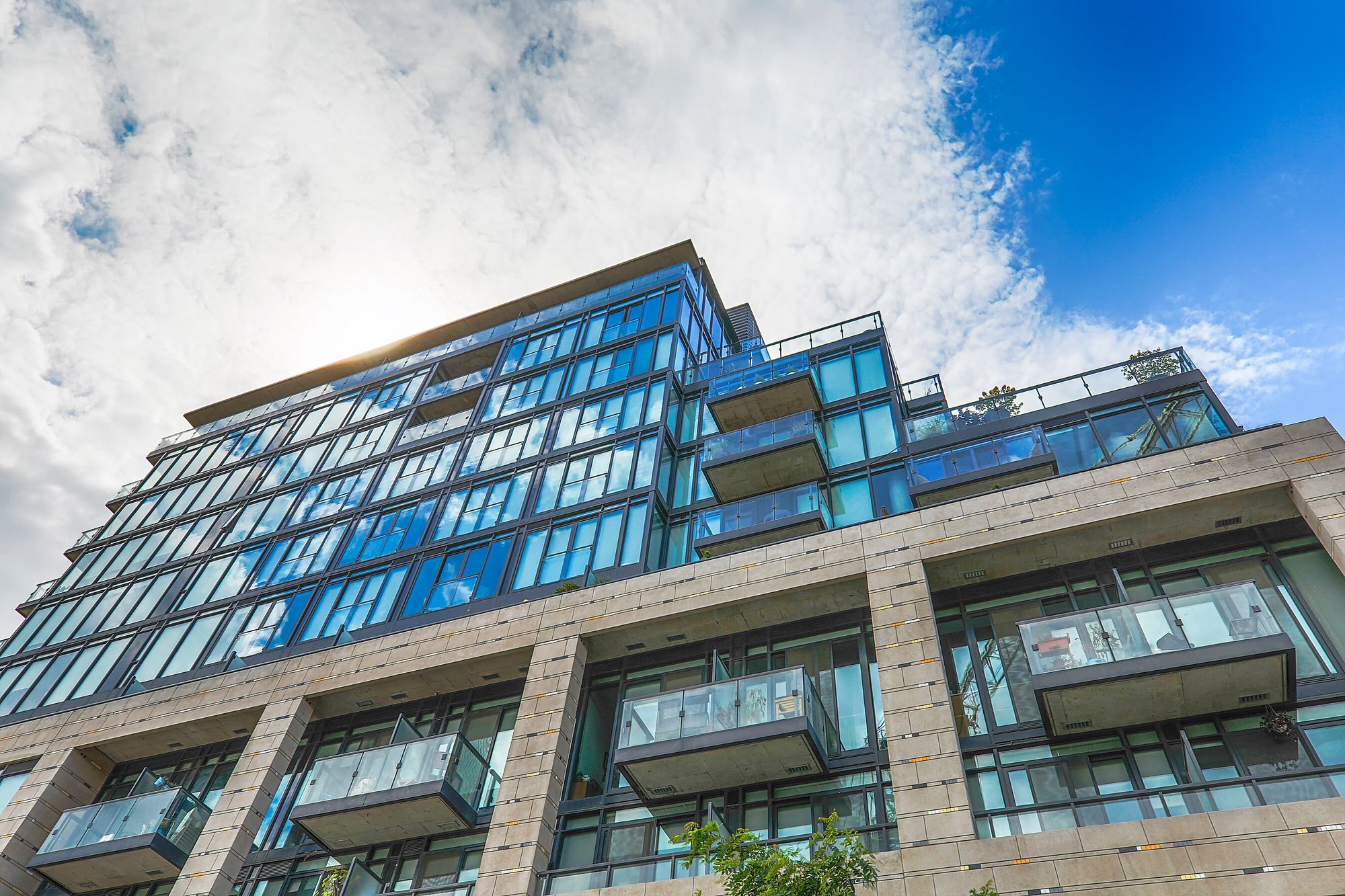 8 Dovercourt Rd
1
Listing for Sale
for Sale
0
Listings for Rent
for Rent
Art Condos
8 Dovercourt Rd
Art Condos
1
Listing for Sale
for Sale
0
Listings for Rent
for Rent
Developer
Triangle West Developments
Property Management
Icon Property Management
Unit Size Range
444 - 1300 SQFT
8 Dovercourt Rd, Toronto
About this loft
Winning an award is both enjoyable and commendable, but not everyone can accomplish this. Buying a home in an award winning building, however, is definitely attainable. The Art Condos at 8 Dovercourt Road contain 153 Toronto condos, making for 153 proud condo owners living in this prized building.
The Art Condos were built in 2013 by a supergroup of a design team, namely Hariri Pontarini Architects (of Shangri La Hotel fame) and Third Uncle (known for their work on the Drake Hotel). Upon the completion of this 11-storey soft loft building, its developers and architects were almost immediately granted an Ontario Concrete Award, as well as a Toronto Urban Design Award.
The building is not only modern, but progressive and forward thinking as well—fitting for an area like Liberty Village. Surrounded by repurposed industrial architecture and some of the most creative art, design, media, and technology companies in the city, the Art Condos are not your ordinary condo building.
Even from the exterior, one can easily understand how the building as 8 Dovercourt lives up to its name: small artistic details include subtle blocks of colour in between bricks, resembling a cubist painting. From inside, art is on constant display, either hung on the walls or rotating by on screens in the hallways.
The amenities at 8 Dovercourt are equally as innovative: a loading dock is curiously repurposed when not in use, at times acting as an event venue. The building also features a green room for keeping millennial consciences in check, as well as charging facilities for those with electric cars.
Other benefits to living in the Art Condos are slightly less noble, however they are well warranted for hard working residents. A multi-purpose lounge is equipped with TVs, while the shared outdoor space boasts both a fire pit and hot tub. On top of all this, parking is available for those living at 8 Dovercourt, as well as a gym and meeting room for when the time comes to get serious.
The Suites
The Toronto condos for sale at 8 Dovercourt range from those small enough for a single young professional to cozy up in, to two bedrooms plus dens with enough room for a small family or a live/work space. In terms of actual dimensions, the sizes vary between approximately 250 and 1,600 square feet.
Some buyers may prefer the two storey townhouse units, which come with private terraces, separate entryways, and Floating staircases to usher residents between floors. Other units feature outdoor spaces as well, such as Juliet balconies or rather expansive terraces.
The soft lofts in the Art Condos are sleek and polished, with contemporary kitchens found within the open concept living areas. Adding a touch of technological innovation to these lofts are the state-of-the-art entertainment systems found in each. And as for those quintessential loft qualities, soaring concrete ceilings and expansive windows are abundant at 8 Dovercourt.
The Neighbourhood
Located at the southern end of Dovercourt Road in Little Portugal, residents of the Art Condos quickly find neighbourhood haunts in both Liberty Village and Queen West. These two neighbourhoods are among some of the trendiest in the city, where the locals are as stylish as the businesses they frequent.
In Liberty Village, former industrial structures have been carefully preserved and repurposed—now housing the headquarters of various art and design firms. Even earlier, this area was home to a number of correctional institutes, an era from which the neighbourhood takes its name. Upon their release, inmates would walk free for the first time along Liberty Street, which still runs across the neighbourhood from east to west.
In Queen West, specialty boutiques and independent cafes provide daytime entertainment, while stylish restaurants and bars are awaiting once the sun goes down. The Drake and Gladstone are two venues that offer much more than boutique hotel rooms — both are ideal spots for food and drink, and each host popular events on the regular.
Transportation
Sandwiched between Queen and King Streets West, residents living at 8 Dovercourt have a number of options for traveling around the city. King streetcars offer a route toward St. Andrew station on the University-Spadina Line, while Queen streetcars make stops outside of Osgoode station. The Queen West streetcar service also runs 24 hours a day, helpful for those with unusual schedules.
Drivers living in the Art Condos can access the Gardiner Expressway in minutes, by way of Jameson Avenue. From here, Pearson International Airport can be reached via the 427. Billy Bishop Toronto City Airport is also nearby to the lofts at 8 Dovercourt: 8 minutes away by car or 30 minutes via public transit.
1
Listings For Sale
Interested in receiving new listings for sale?
0
Listings For Rent
Interested in receiving new listings for rent?
Property Highlights
Listing History for Art Condos
Stats, Trends & Rankings
Art Condos vs The Little Portugal Area
Building Trends At Art Condos
Days on Market
Units at Art Condos spend an average of
15
Days on Market
based on recent sales
List vs Selling Price
On average, these lofts sell for
below
the list price.

Offer Competition
Lofts in this building have an
AVERAGE
chance of receiving
Multiple Offers
Turnover of Units
On average, each unit is owned for
6.8
YEARS
before being sold again
Property Value
Increase
in property value within the past twelve months
Price Ranking
Highest price per SQFT out of
16
condos in the Little Portugal area
Sold Units
8
Units were
Sold
over the past twelve months
Rented Units
13
Units were
Rented
over the past twelve months
Best Value Rank
Art Condos offers the
best value
out of 16 condos in the Little Portugal neighbourhood
Appreciation Rank
Art Condos has the
highest ROI
out of 16 condos in the Little Portugal neighbourhood
Rental Yield
Art Condos yields the
highest rent prices
out of 16 condos in the Little Portugal neighbourhood
High Demand
Art Condos is the
most popular
building out of 16 condos in the Little Portugal neighbourhood
Sales vs Rental Values For This Loft
Average Cost Per Sqft
$1,194
Sales Price Range
$632,000 - $685,000
Rental Price Range
$1,995 - $2,500
1 Bed + Den
598 - 665 SQFT
Average Cost Per Sqft
$1,111
Sales Price Range
$730,000 - $730,000
Rental Price Range
$2,350 - $2,550
Average Cost Per Sqft
$958
Sales Price Range
$888,000 - $905,750
Rental Price Range
$2,850 - $3,500
2 Bed + Den
928 - 1098 SQFT
Average Cost Per Sqft
$1,035
Sales Price Range
$925,000 - $1,089,000
How Often Are Units Listed?
Average Sales Availability
Average Rental Availability
Ratio of Unit Type in Building
1%
Average Sales Availability
Average Rental Availability
Ratio of Unit Type in Building
40%
1 Bed + Den
578 - 1100 SQFT
Average Sales Availability
Average Rental Availability
Ratio of Unit Type in Building
23%
Average Sales Availability
Average Rental Availability
Ratio of Unit Type in Building
26%
2 Bed + Den
815 - 1300 SQFT
Average Sales Availability
Average Rental Availability
Ratio of Unit Type in Building
11%
Maintenance Fees
Art Condos vs The
Little Portugal Area
Art Condos's Avg
monthly maintenance fee
Neighbourhood Avg
monthly maintenance fee
Similar lofts