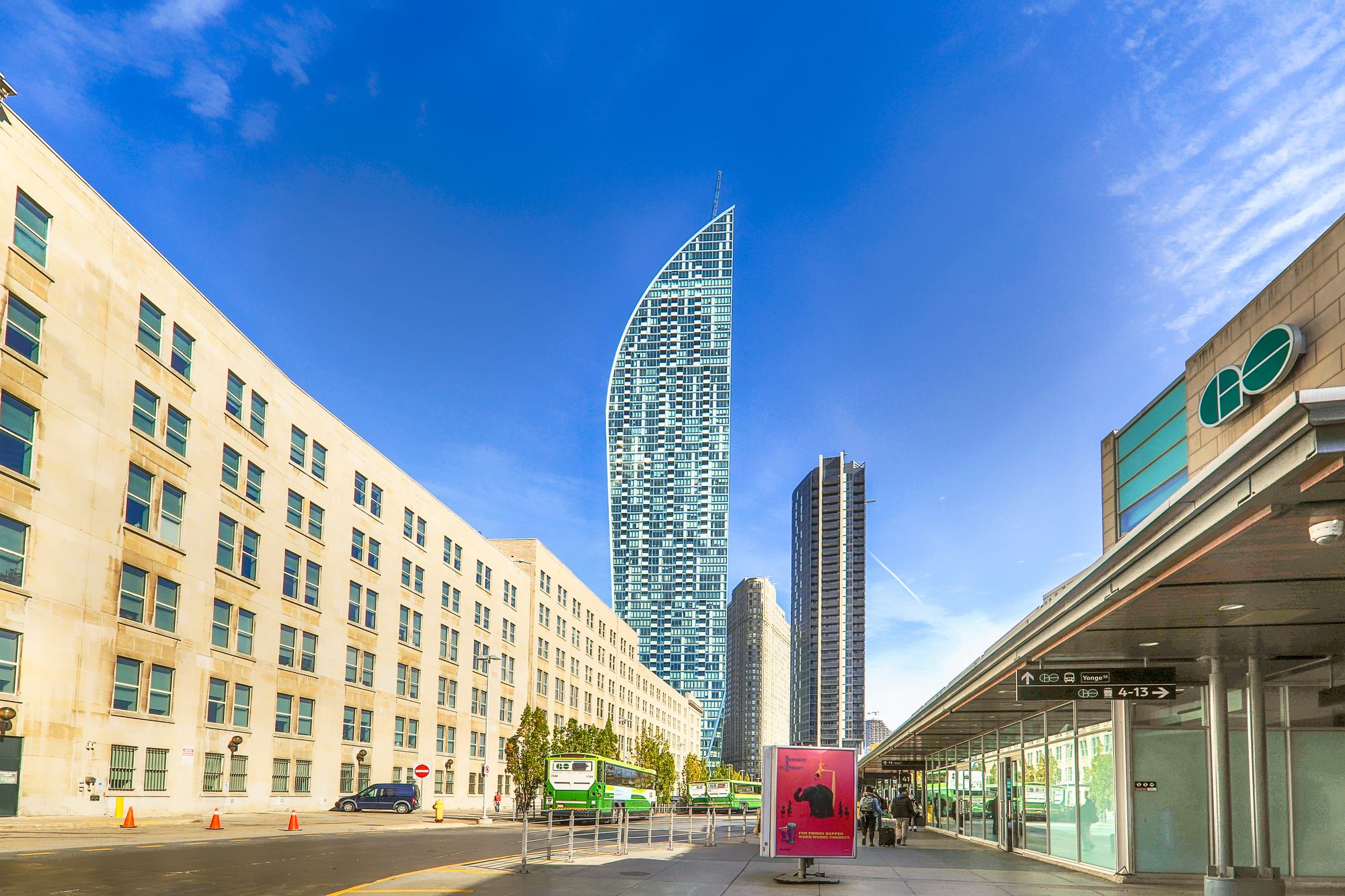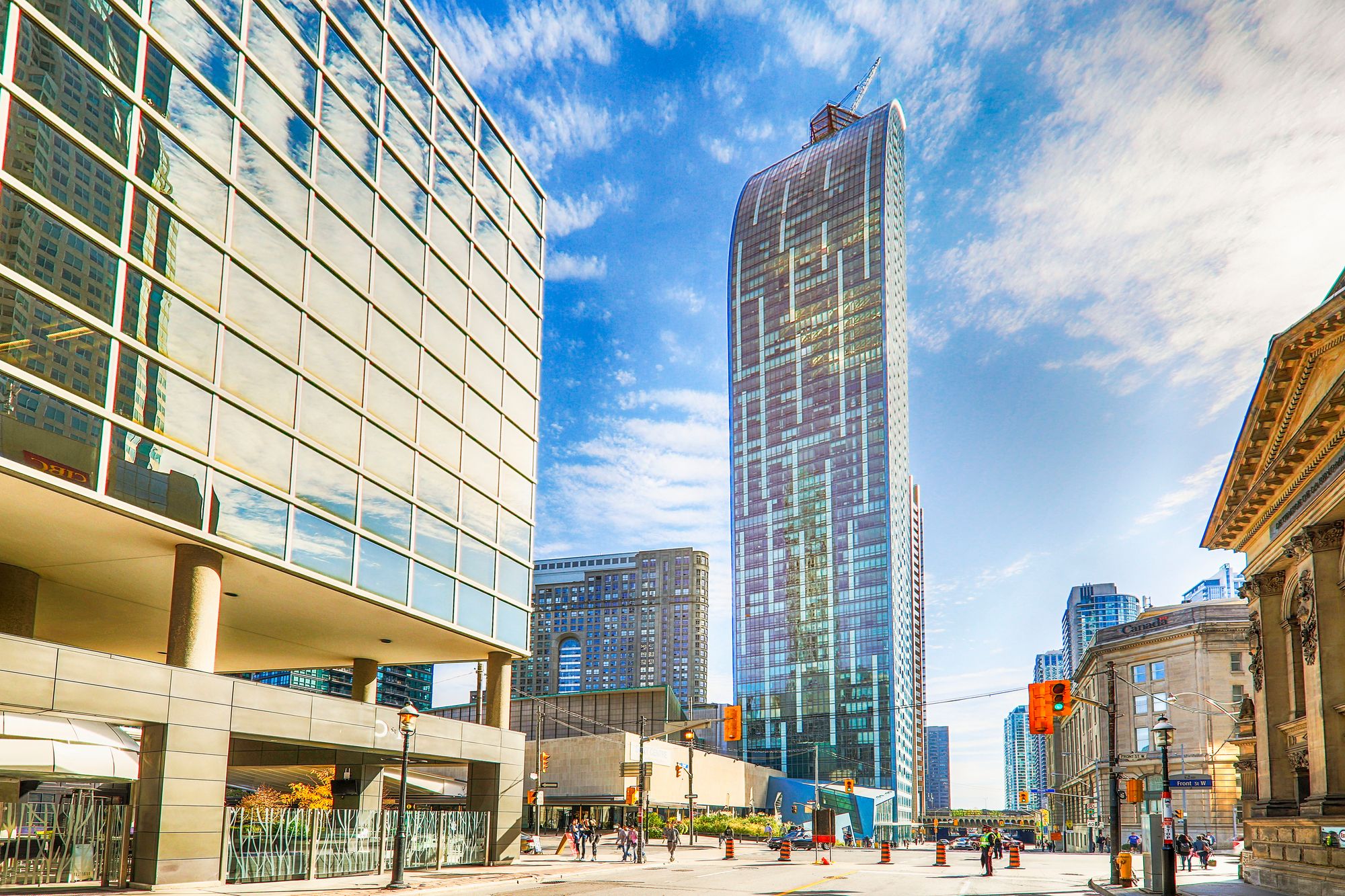 8 The Esplanade
8
Listings for Sale
for Sale
3
Listings for Rent
for Rent
L Tower
8 The Esplanade
L Tower
8
Listings for Sale
for Sale
3
Listings for Rent
for Rent
0
Unit Availability
Above Average
Developer
Cityzen Development Corporation
Property Management
Del Property Management Inc.
Unit Size Range
400 - 2000 SQFT
8 The Esplanade, Toronto
About this condo
Condo Overview
Angular, modern, and sleek — L Tower is about the closest anyone will get to living inside the ROM's Lee Chin Crystal. Not only do similar angles frame the front entryway, but the architect behind the L Tower Condos and Toronto's newly infamous landmark are one and the same.
In fact, Daniel Libeskind worked on the ROM's addition in 2007, created a glass courtyard for Berlin's Jewish Museum, designed the master plan for One World Trade Centre in New York City, and designed the L Tower at 8 the Esplanade in Toronto. The building can also be found next door to the Sony Centre for the Performing Arts, which Libeskind redesigned simultaneously. As a result, residents living at 8 the Esplanade are within close reach of some of the city's best cultural performances.
Completed in 2016, with Cityzen Development Corporation managing the building process, L Tower Condos now offer 591 St. Lawrence Market condos for sale or rent for Torontonians who wish to live in the centre of it all. These homes are spread out over 58 storeys, with the public plaza downstairs serving as a great spot for residents to get to know one another.
An all-star team accompanied Libeskind in his creation: Claude Cormier + Associés was in charge of the landscape architecture, with this very same firm designing Berczy Park around the corner at the same time. Munge Leung oversaw the interior design, and is therefore to thank for the elegant finishes found throughout the common spaces and amenity areas.
The very peak of the façade is surprisingly rounded, and all in all, the building is hard to describe. As a result, this glass tower really manages to stand out from the crowd. One thing is for certain, though: with balconies inset, they are sure not to disturb the smooth façade. The building is also LEED Certified, meaning residents can rest easy knowing that their homes are part of the climate change solution, rather than the problem.
It's easy to forget all about ethics, however, when relaxing and enjoying the amenities; residents are free to forget about their responsibilities when using the movie room, indoor pool, gym, sauna, yoga studio, and garden. For those who want to tackle issues head on, on the other hand, residents can read up on whatever issue they please, in the building's library and reading room. Visitors to 8 the Esplanade are also in luck, as the building boasts not only visitor parking, but guest suites as well.
The Suites
With homes ranging from approximately 400 to 11,500 square feet, these Toronto condos provide the ideal home for everyone from a single, first time buyer to a family of five. Ceiling heights reach to 9 or 10 feet, adding a sense of spaciousness to these suites, while exposures vary between bachelor and 3 bedroom plus den styles.
Elegant materials are found throughout the building, including engineered hardwood, marble, ceramic, porcelain, and granite, depending on the unit. Kitchens are anything but eclectic, however: these modern, minimalist spaces are more reminiscent of Scandinavian-style interiors than anything else.
And while a tower just across the street obstructs south-facing views from 8 the Esplanade, floor to ceiling, wall-to-wall windows at the very least let plenty of natural sunlight in.
The Neighbourhood
With its location directly between Lake Ontario, the Financial District, the Eaton Centre, in the St. Lawrence neighbourhood, it doesn't get much more convenient than living at 8 the Esplanade. This way, residents have their pick between spending free days strolling the aisles of the market for fresh produce, walking or cycling along the lakeshore, visiting the Toronto Islands, or exploring various cultural venues in the area.
In terms of indoor entertainment, options within walking distance include the Power Plant Contemporary Art Gallery (always free!), the St. Lawrence Centre for the Performing Arts, Imagine Cinemas Market Square, and of course the endless array of shops that inhabit the Toronto Eaton Centre.
The only issue with dining out when living at L Tower is making a decision on any given night. Between restaurants on the Esplanade, Front Street, Wellington, and King East, residents never have to grow tired of eating at the same establishments day in and day out.
Transportation
From 8 the Esplanade, residents can reach any area of the city with ease. Union station is only 300 metres away, or about 4 minutes on foot. From here, travellers can catch trains or buses heading out of the city, and they can also access the UP service to Pearson International Airport.
Those staying local can hop onto subway trains from Union, in order to head north along the Yonge-University-Spadina line. Drivers can reach the Gardiner Expressway in a matter of minutes, from which they may ride breezily east and west along the lakeshore.
8
Listings For Sale
Interested in receiving new listings for sale?
3
Listings For Rent
Amenities
Maintenance Fees Cover
Maintenance fees include
Water
Owner / renter pays separately
Hydro
Heat
Air Conditioning
Past Sold & Rented Listings
Stats, Trends & Rankings
Price Per Square Foot
L Tower vs The
St. Lawrence Area
More Expensive
per SQFT compared to the neighbourhood average
L Tower's Avg
price per SQFT
$1,188
/ SQFT
Neighbourhood Avg
price per SQFT
$1,058
/ SQFT
Building Trends At L Tower
Days on Market
Units at L Tower spend an average of
21
Days on Market
based on recent sales
List vs Selling Price
On average, these condos sell for
above
the list price.

Offer Competition
Condos in this building have an
AVERAGE
chance of receiving
Multiple Offers
Turnover of Units
On average, each unit is owned for
6.1
YEARS
before being sold again
Property Value
Increase
in property value within the past twelve months
Price Ranking
Highest price per SQFT out of
64
condos in the St. Lawrence area
Sold Units
30
Units were
Sold
over the past twelve months
Rented Units
107
Units were
Rented
over the past twelve months
Best Value
L Tower offers the
best value
out of 64 condos in the St. Lawrence neighbourhood
Return on Investment
L Tower has the
highest ROI
out of 64 condos in the St. Lawrence neighbourhood
Rental Yield
L Tower yields the
highest rent prices
out of 64 condos in the St. Lawrence neighbourhood
High Demand
L Tower is the
most popular
building out of 64 condos in the St. Lawrence neighbourhood
Sales vs Rental Values For This Condo
Rental Price Range
$1,750 - $1,850
Average Cost Per Sqft
$1,130
Sales Price Range
$685,000 - $720,000
Rental Price Range
$1,950 - $3,000
1 Bed + Den
600 - 945 SQFT
Average Cost Per Sqft
$1,096
Sales Price Range
$738,000 - $995,000
Rental Price Range
$2,050 - $3,150
Average Cost Per Sqft
$1,049
Sales Price Range
$898,000 - $1,195,000
Rental Price Range
$2,900 - $5,000
2 Bed + Den
850 - 1699 SQFT
Average Cost Per Sqft
$1,047
Sales Price Range
$1,050,000 - $1,945,000
Rental Price Range
$2,900 - $4,000
How Often Are Units Listed?
Average Sales Availability
Average Rental Availability
Ratio of Unit Type in Building
2%
Average Sales Availability
Average Rental Availability
Ratio of Unit Type in Building
27%
1 Bed + Den
536 - 1008 SQFT
Average Sales Availability
Average Rental Availability
Ratio of Unit Type in Building
42%
Average Sales Availability
Average Rental Availability
Ratio of Unit Type in Building
22%
2 Bed + Den
821 - 2000 SQFT
Average Sales Availability
Average Rental Availability
Ratio of Unit Type in Building
9%
Average Sales Availability
Average Rental Availability
Ratio of Unit Type in Building
1%
Maintenance Fees

L Tower vs The

St. Lawrence Area
Less Expensive
per SQFT compared to the neighbourhood average
L Tower's Avg
monthly maintenance
fee per SQFT
$0.79
/ SQFT
Neighbourhood Avg
monthly maintenance
fee price per SQFT
$0.82
/ SQFT
Similar condos