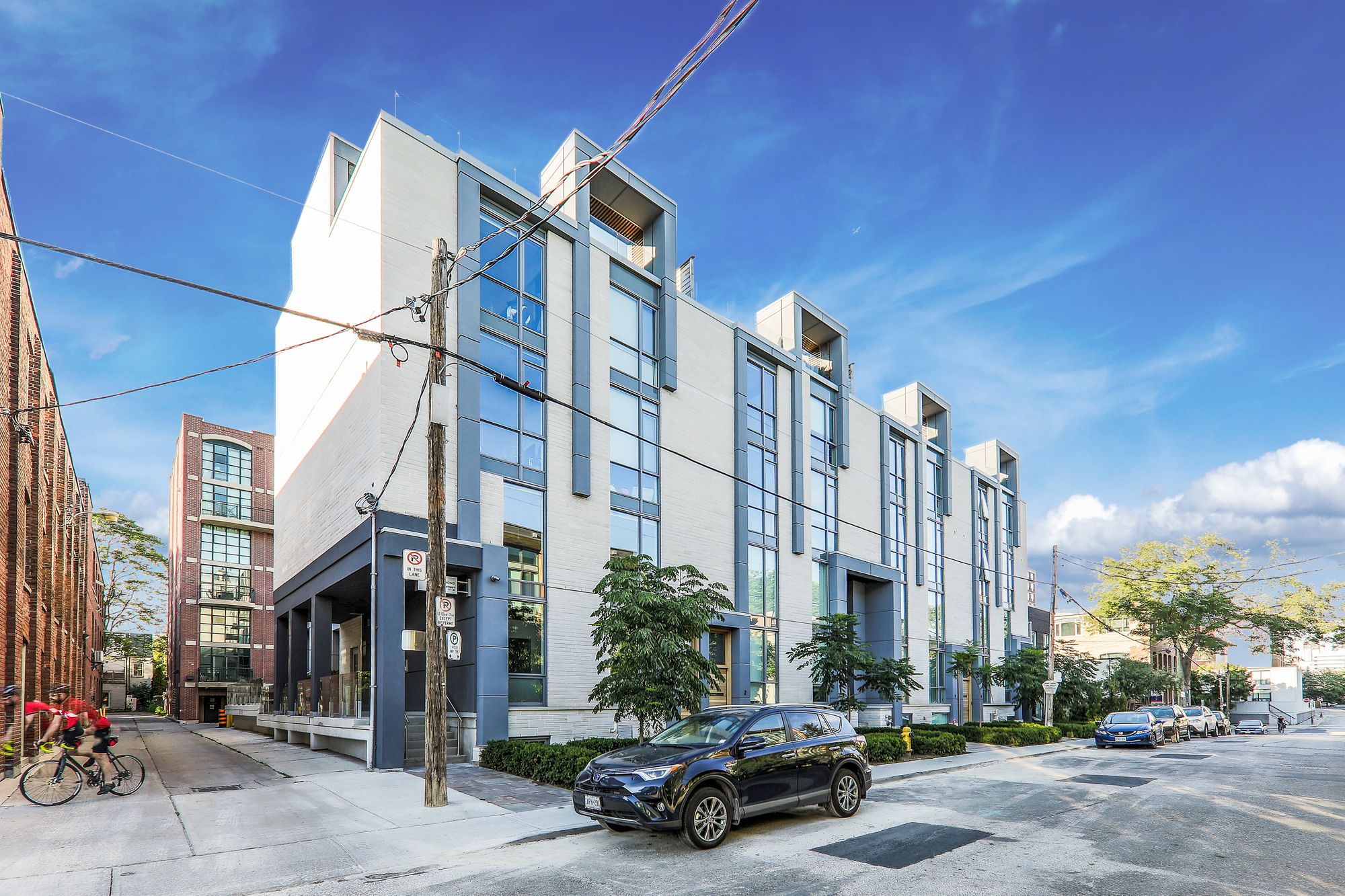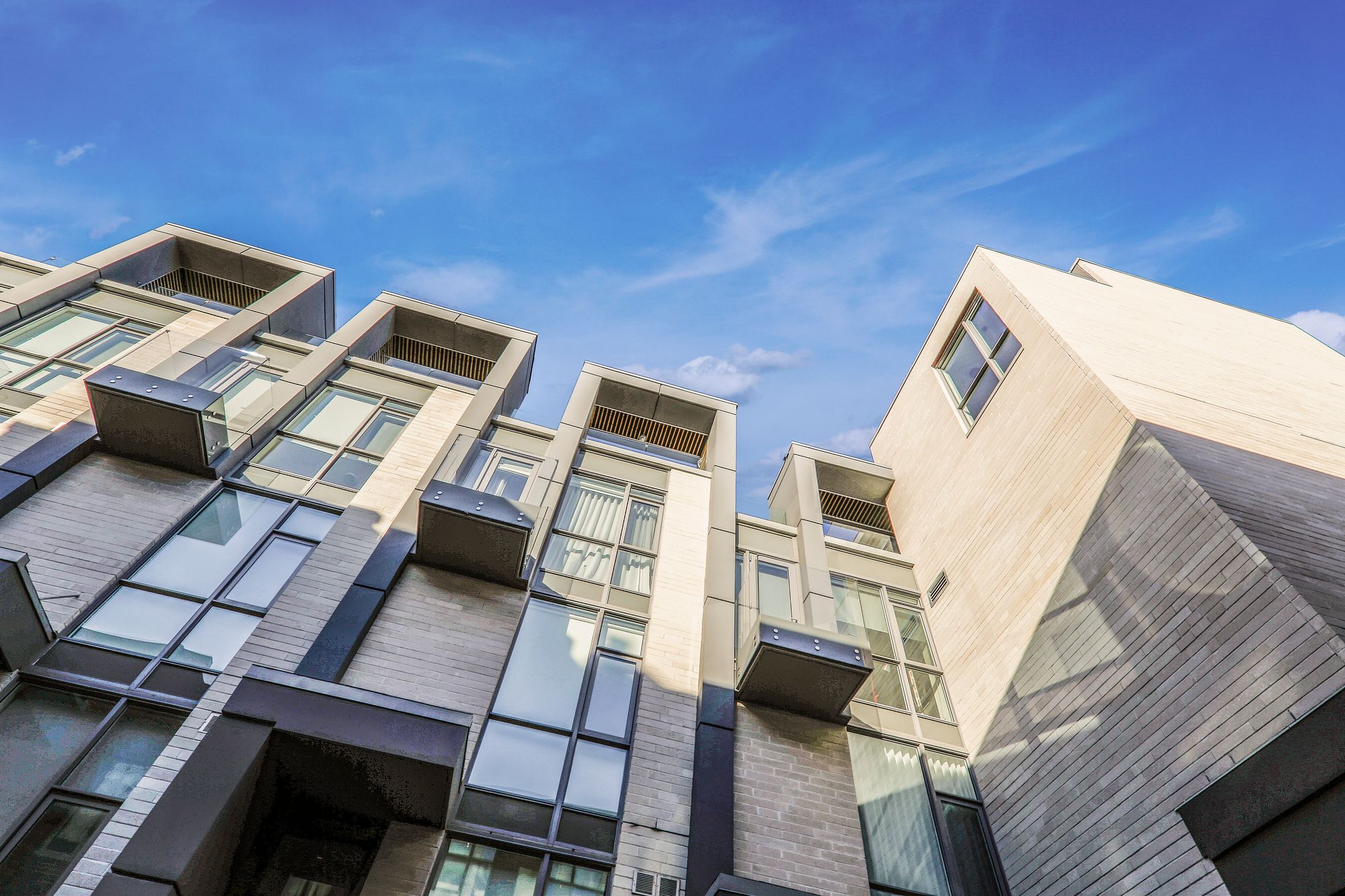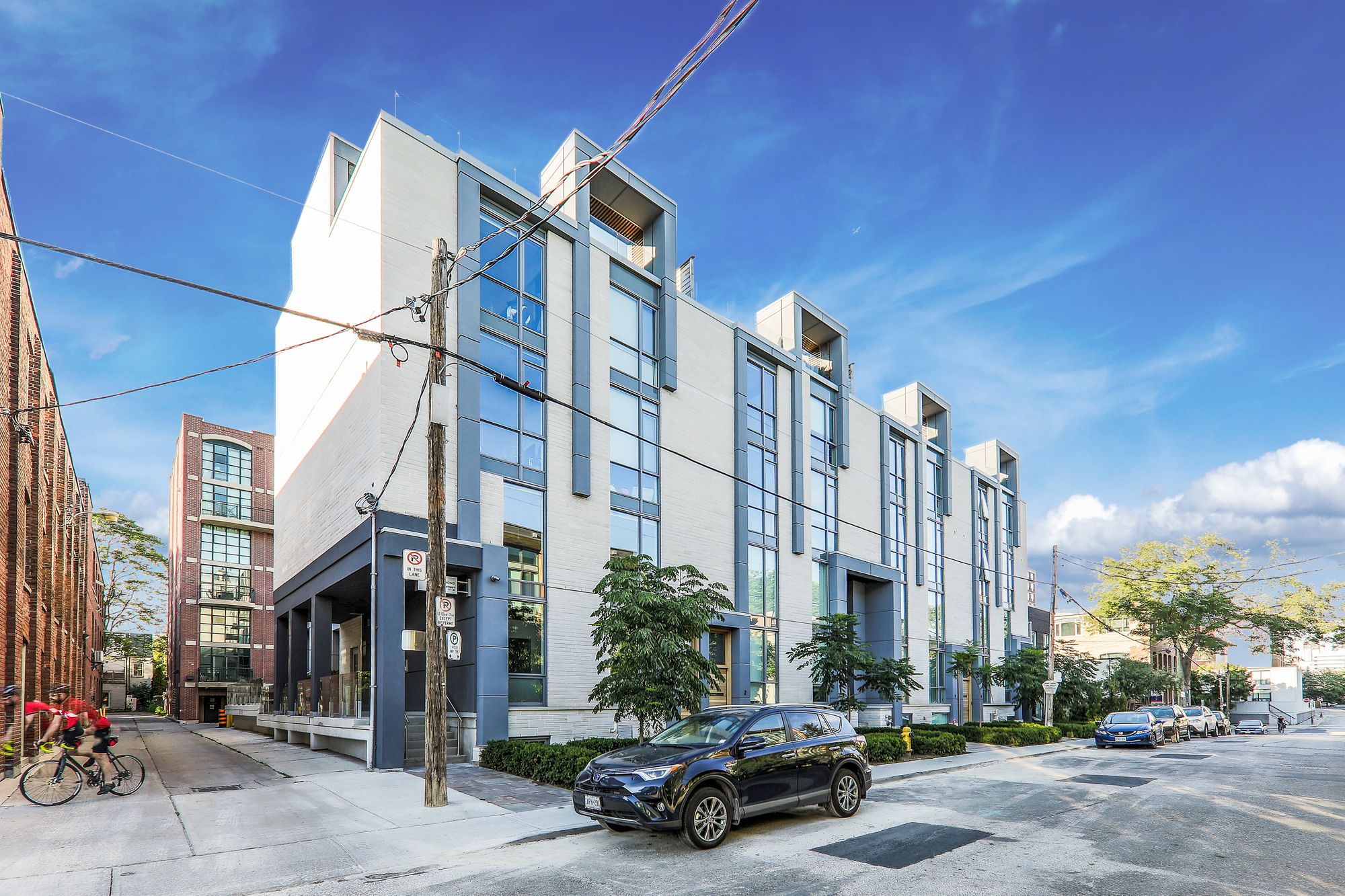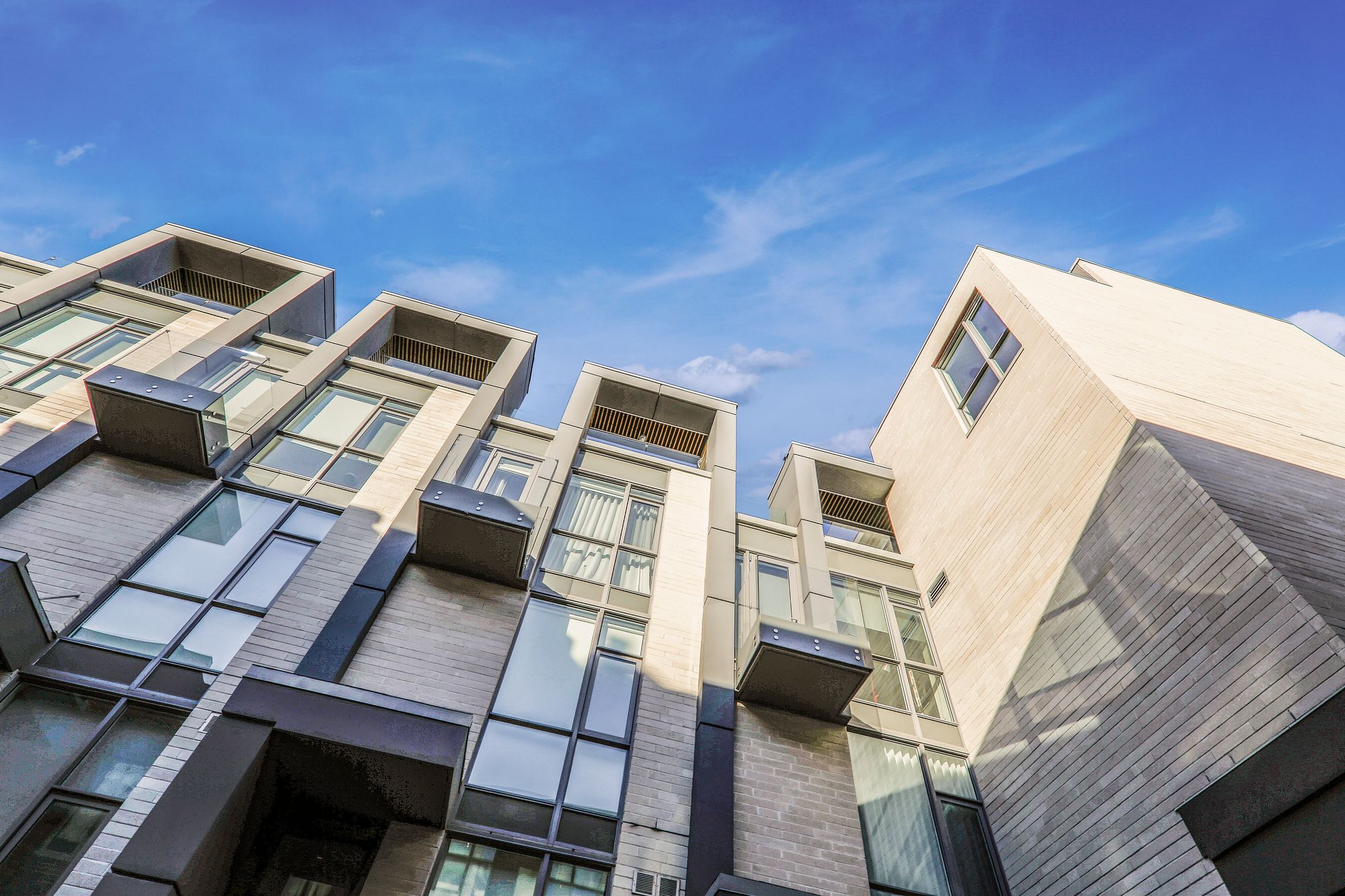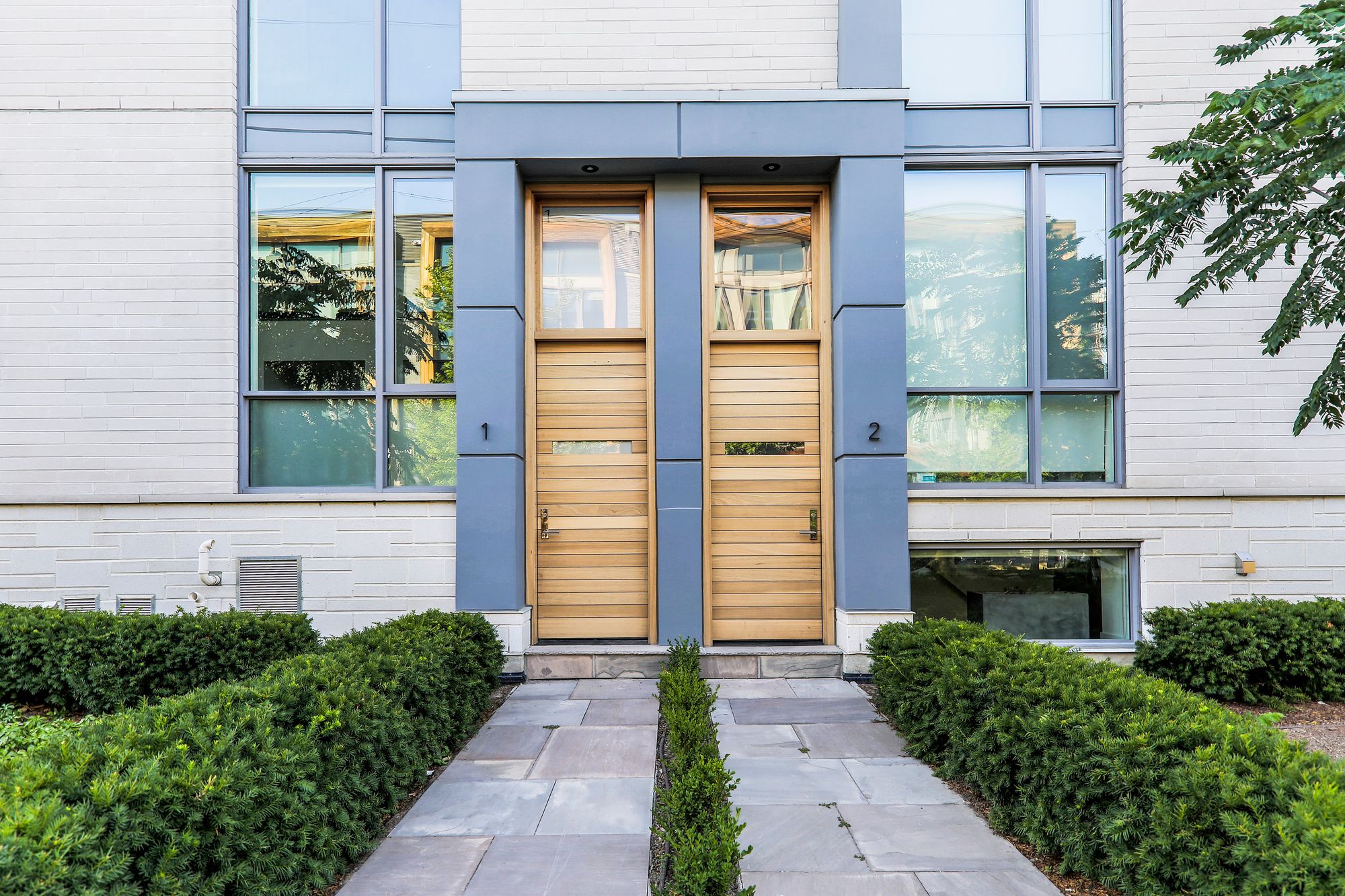 850 Richmond St W
0
Listings for Sale
for Sale
0
Listings for Rent
for Rent
Edition Richmond
850 Richmond St W
Edition Richmond
0
Listings for Sale
for Sale
0
Listings for Rent
for Rent
0
Developer
Curated Properties
Property Management
Summa Property Management
Unit Size Range
1000 - 2162 SQFT
850 Richmond St W, Toronto
About this condo
Located at 850 Richmond St W, Edition Richmond is a 3-storey condo containing 20 units. These Toronto condos for sale were completed in 2015 with units starting at 1000 square feet, ranging up to 2162 square feet. What makes a Queen West condo for sale most appealing is all that the neighbourhood has to offer.
This condo has a Walk Score of 87 and a high demand ranking, based on Strata.ca's analytics. Maintenance fees at 850 Richmond St W are only $0.45, significantly lower than the city average of about $0.67 per-square-foot.
The Suites
The average cost per-square-foot for units at 850 Richmond St W is $1,109, based on the past 12 months of sales, and units tend to sell within 18 days of being listed. 1 unit has been rented in the previous 12 months, and 4 units have been sold. Suites often sell for 4.10% above the listing price and have a medium chance of receiving multiple offers.
The Neighbourhood
This is an excellent location for those who love to dine out, with great restaurants close by such as Hooky's Fish and Chips, Agora Greek Market & Cafe and Noce. Want a freshly brewed coffee without stepping foot on a bus or jumping in the car? Then you'll be pleased to know that White Squirrel Coffee Shop, Sam James Coffee Bar PARK and Nadège Patisserie are both walkable.
Grocery pick-ups are made easy thanks to Independent City Market, The Lucky Penny General Store and Cafe and K & N Supermarket within a 11-minute walk.
Residents here can stop by TD Bank – Help & Advice Centre and Scotiabank on their way home from work, so they can take care of their financial needs.
Having Stanley Park North - Toronto, Stanley Park and Graffiti Alley West within 6 minutes walking distance is invaluable, considering easy access to green spaces can dramatically improve your quality of life.
Those who love to shop will appreciate all the options nearby with The Queer Shopping Network, Shops at King Liberty and Shoppes on Queen West just 2 minutes from here.
Art and culture seekers can enjoy amazing attractions nearby like Pari Nadimi Gallery, Stuart Jackson Gallery and QueenSpecific, less than 7 minutes walking distance from here. Zoomerhall is just a short drive away for movie nights.
With Niagara Street Junior Public School, Charles G. Fraser Junior Public School and Givins/Shaw Junior Public School in the neighbourhood, you'll always have excellent choices that ensure your children get the best education while nearby. Families with older children will be happy to know that Craig Roland Lee, University of Toronto Schools (Humbert Site) and E F High School Year can be reached by car in under 2 minutes.
Transportation
Transit riders can catch the King St West At Strachan Ave within minutes. Those who live in the area can easily drive to Osgoode, just 6 minutes from the building.
In the event that you can't land a unit in this building, there are some similar condos within walking distance at 901 Queen St W, 955 Queen St W and 25-37 Massey St.
0
Listings For Sale
Interested in receiving new listings for sale?
0
Listings For Rent
Interested in receiving new listings for rent?
Amenities
Maintenance Fees Cover
Maintenance fees include
None
Owner / renter pays separately
Hydro
Heat
Air Conditioning
Water
Past Sold & Rented Listings
Stats, Trends & Rankings
Price Per Square Foot
Edition Richmond vs The
Queen West Area
More Expensive
per SQFT compared to the neighbourhood average
Edition Richmond's Avg
price per SQFT
Neighbourhood Avg
price per SQFT
Building Trends At Edition Richmond
Days on Market
Units at Edition Richmond spend an average of
18
Days on Market
based on recent sales
List vs Selling Price
On average, these condos sell for
above
the list price.

Offer Competition
Condos in this building have an
AVERAGE
chance of receiving
Multiple Offers
Turnover of Units
On average, each unit is owned for
5.8
YEARS
before being sold again
Property Value
Increase
in property value within the past twelve months
Price Ranking
Highest price per SQFT out of
46
condos in the Queen West area
Sold Units
4
Units were
Sold
over the past twelve months
Rented Units
1
Units were
Rented
over the past twelve months
Best Value
Edition Richmond offers the
best value
out of 46 condos in the Queen West neighbourhood
Return on Investment
Edition Richmond has the
highest ROI
out of 46 condos in the Queen West neighbourhood
Rental Yield
Edition Richmond yields the
highest rent prices
out of 46 condos in the Queen West neighbourhood
High Demand
Edition Richmond is the
most popular
building out of 46 condos in the Queen West neighbourhood
Sales vs Rental Values For This Condo
Average Cost Per Sqft
$1,153
Sales Price Range
$1,315,000 - $1,415,000
Average Cost Per Sqft
$1,100
Sales Price Range
$1,700,000 - $1,700,000
Rental Price Range
$7,000 - $7,000
How Often Are Units Listed?
Average Sales Availability
Average Rental Availability
Ratio of Unit Type in Building
44%
2 Bed + Den
1611 - 1611 SQFT
Average Sales Availability
Average Rental Availability
Ratio of Unit Type in Building
4%
Average Sales Availability
Average Rental Availability
Ratio of Unit Type in Building
52%
Maintenance Fees

Edition Richmond vs The

Queen West Area
Less Expensive
per SQFT compared to the neighbourhood average
Edition Richmond's Avg
monthly maintenance
fee per SQFT
Neighbourhood Avg
monthly maintenance
fee price per SQFT
Similar condos