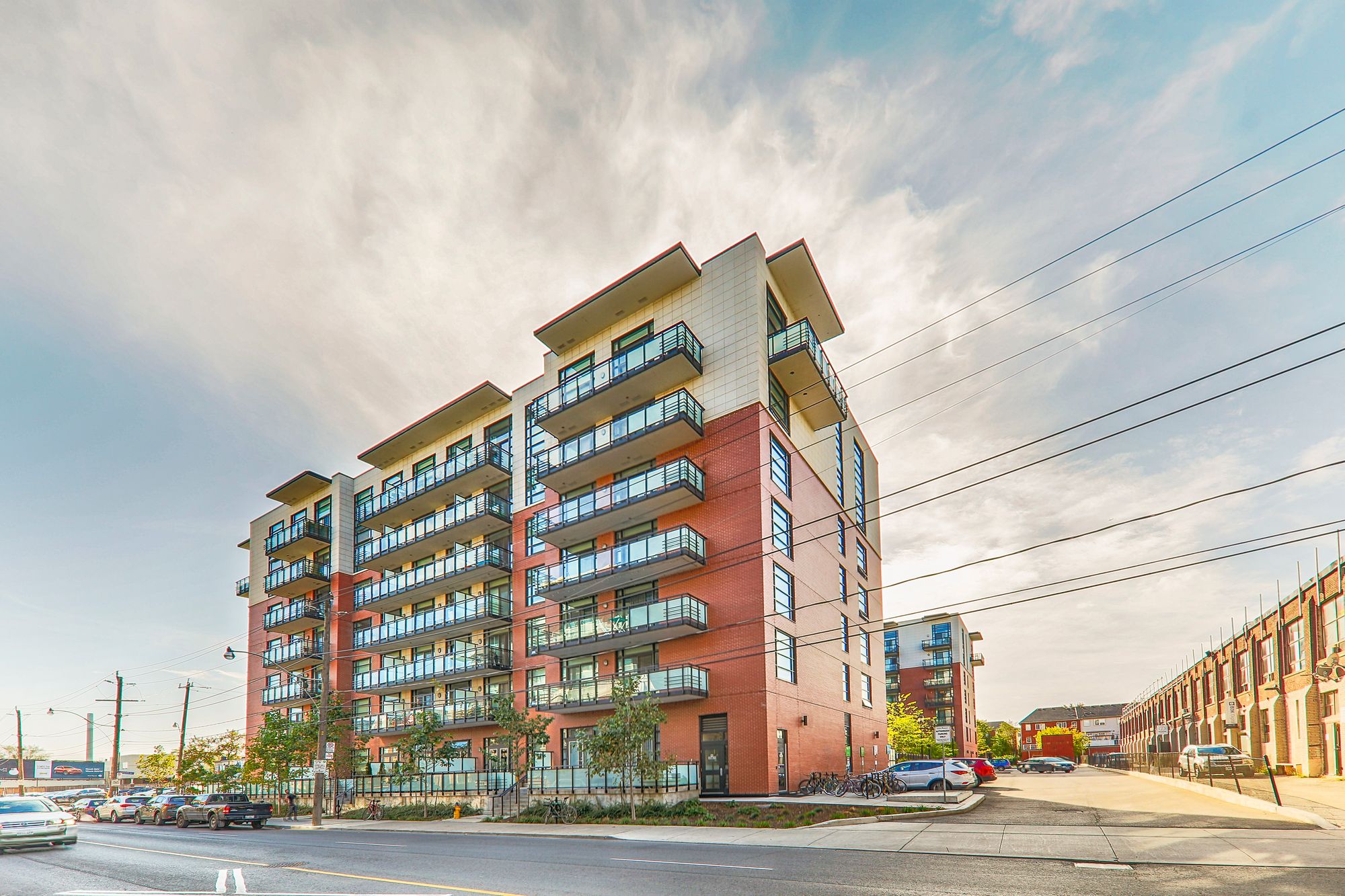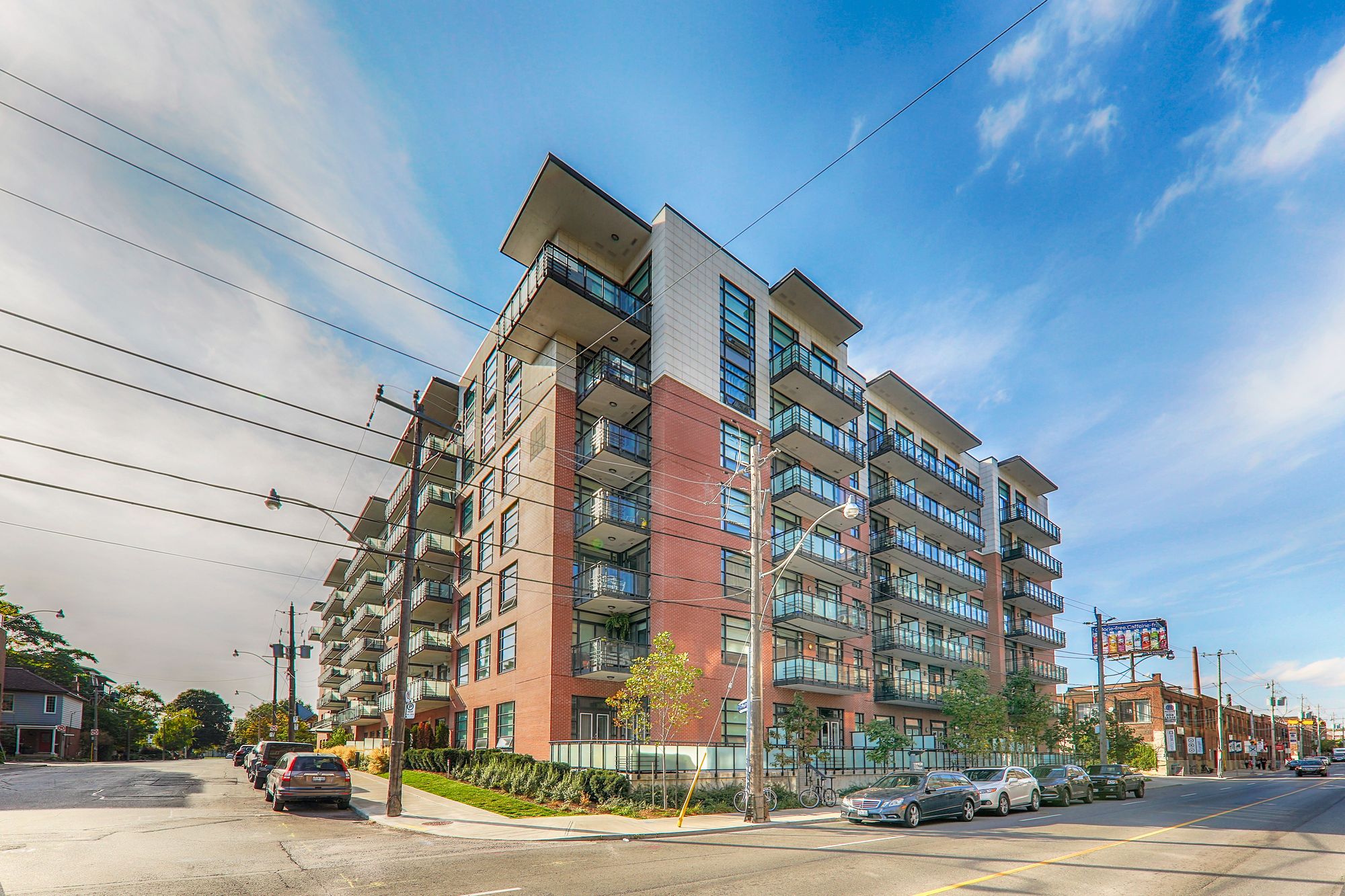 88 Colgate Ave
0
Listings for Sale
for Sale
0
Listings for Rent
for Rent
Showcase Lofts
88 Colgate Ave
Showcase Lofts
0
Listings for Sale
for Sale
0
Listings for Rent
for Rent
0
Developer
Aragon Properties Ltd.
Property Management
Icon Property Management
Unit Size Range
392 - 1942 SQFT
88 Colgate Ave, Toronto
About this loft
Loft Overview
Located amidst film studios and Queen East's design studios and retail spaces in the Leslieville & South Riverdale neighbourhood, Showcase Lofts provides yet another place to exhibit emerging talent from local artists. So while the Showcase Lofts is primarily a residential building, creativity is encouraged and emerging culture is shared through the complementary gallery space.
The soft lofts at 88 Colgate Avenue were completed in 2014, a fresh and much welcomed addition to the historical energy of the area. Aragon Properties Limited is the team responsible for this red brick beauty, with sophisticated balconies jutting out from every which way.
Aragon's reputation for an innovative and distinctive building style can be seen throughout Ontario and British Columbia, as they have help shape the changing landscape of Canadian architecture for over 25 years.
The Suites
The lofts at 88 Colgate Avenue are perfect for buyers looking to embrace modernity and forward movement. Stainless steel appliances are one such benefit of the recent construction date of this building, and are present throughout every unit. Lofts also boast handsome countertops of quartz to offset the coarser look of exposed brick walls.
Showcase Lofts consists of 228 units, ranging from approximately 400 to 2,000 square feet, and making them well suited to anyone who's looking for Toronto condos for sale. Light shines through the open concept units at Showcase Lofts with ease, due large windows taking over entire walls. Skylights usher in the sun through a second angle, from ceilings reaching anywhere between 9 and 11 feet.
The Neighbourhood
Although residents of 88 Colgate Avenue will have too many reasons to stay in, view art, and enjoy their charming living quarters on most nights, the area around Showcase Lofts leaves much to be discovered. Inexpensive groceries found at the No Frills at Carlaw and Gerrard will also create a cushion of spare change with which to enjoy the surrounding businesses.
Queen Street East boasts heaps of the city's trendiest bars and shops, where emerging designers and chefs present their talent for consumption by neighbours and friends. The Showcase Lofts is also at a prime location for rejoicing Toronto's diversity, as the 88 Colgate address is a short walk, cycle, or drive away from both Little India on Gerrard and Greektown on the Danforth.
Parks and recreation facilities are aplenty in east end Toronto, with the sprawling Jimmie Simpson Park just a few minutes away by foot. While Showcase Lofts contains its own exercise facility, the recreation facility at the nearby park offers a range of fitness classes for participants of all ages as well, plus an indoor swimming pool. Tommy Thompson Park on the Leslie spit is an untouched piece of land great for hikes and bicycle rides, while the Don River trails provide a similarly ideal option for active undertakings without leaving the great metropolis of Toronto.
Transportation
Located at Carlaw and Colgate, the nearby bus stop will connect TTC riders with the subway, from which they can reach the rest of the city with ease. A few minutes walk along Carlaw in either direction will have 88 Colgate residents at Dundas or Queen Streets East, where streetcars are constantly zooming by.
For car owners, the Don Valley Parkway and the Gardiner Expressway are hassle-free ways to whip around the city in a flash.
0
Listings For Sale
Interested in receiving new listings for sale?
0
Listings For Rent
Interested in receiving new listings for rent?
Amenities
Maintenance Fees Cover
Maintenance fees include
Water
Owner / renter pays separately
Hydro
Heat
Air Conditioning
Past Sold & Rented Listings
Stats, Trends & Rankings
Price Per Square Foot
Showcase Lofts vs The
Leslieville | South Riverdale Area
More Expensive
per SQFT compared to the neighbourhood average
Showcase Lofts's Avg
price per SQFT
$1,392
/ SQFT
Neighbourhood Avg
price per SQFT
$1,114
/ SQFT
Building Trends At Showcase Lofts
Days on Market
Units at Showcase Lofts spend an average of
8
Days on Market
based on recent sales
List vs Selling Price
On average, these lofts sell for
above
the list price.

Offer Competition
Lofts in this building have a
HIGH
chance of receiving
Multiple Offers
Turnover of Units
On average, each unit is owned for
5.7
YEARS
before being sold again
Property Value
Increase
in property value within the past twelve months
Price Ranking
Highest price per SQFT out of
33
condos in the Leslieville | South Riverdale area
Sold Units
13
Units were
Sold
over the past twelve months
Rented Units
21
Units were
Rented
over the past twelve months
Best Value
Showcase Lofts offers the
best value
out of 33 condos in the Leslieville | South Riverdale neighbourhood
Return on Investment
Showcase Lofts has the
highest ROI
out of 33 condos in the Leslieville | South Riverdale neighbourhood
Rental Yield
Showcase Lofts yields the
highest rent prices
out of 33 condos in the Leslieville | South Riverdale neighbourhood
High Demand
Showcase Lofts is the
most popular
building out of 33 condos in the Leslieville | South Riverdale neighbourhood
Sales vs Rental Values For This Loft
Average Cost Per Sqft
$1,161
Sales Price Range
$541,000 - $1,075,000
Rental Price Range
$1,600 - $2,700
Rental Price Range
$3,100 - $3,600
Rental Price Range
$3,995 - $3,995
How Often Are Units Listed?
Average Sales Availability
Average Rental Availability
Ratio of Unit Type in Building
75%
1 Bed + Den
856 - 878 SQFT
Average Sales Availability
Average Rental Availability
Ratio of Unit Type in Building
2%
Average Sales Availability
Average Rental Availability
Ratio of Unit Type in Building
20%
Average Sales Availability
Average Rental Availability
Ratio of Unit Type in Building
5%
3 Bed + Den
1942 - 1942 SQFT
Average Sales Availability
Average Rental Availability
Ratio of Unit Type in Building
1%
Maintenance Fees

Showcase Lofts vs The

Leslieville | South Riverdale Area
More Expensive
per SQFT compared to the neighbourhood average
Showcase Lofts's Avg
monthly maintenance
fee per SQFT
$0.68
/ SQFT
Neighbourhood Avg
monthly maintenance
fee price per SQFT
$0.65
/ SQFT
Similar lofts