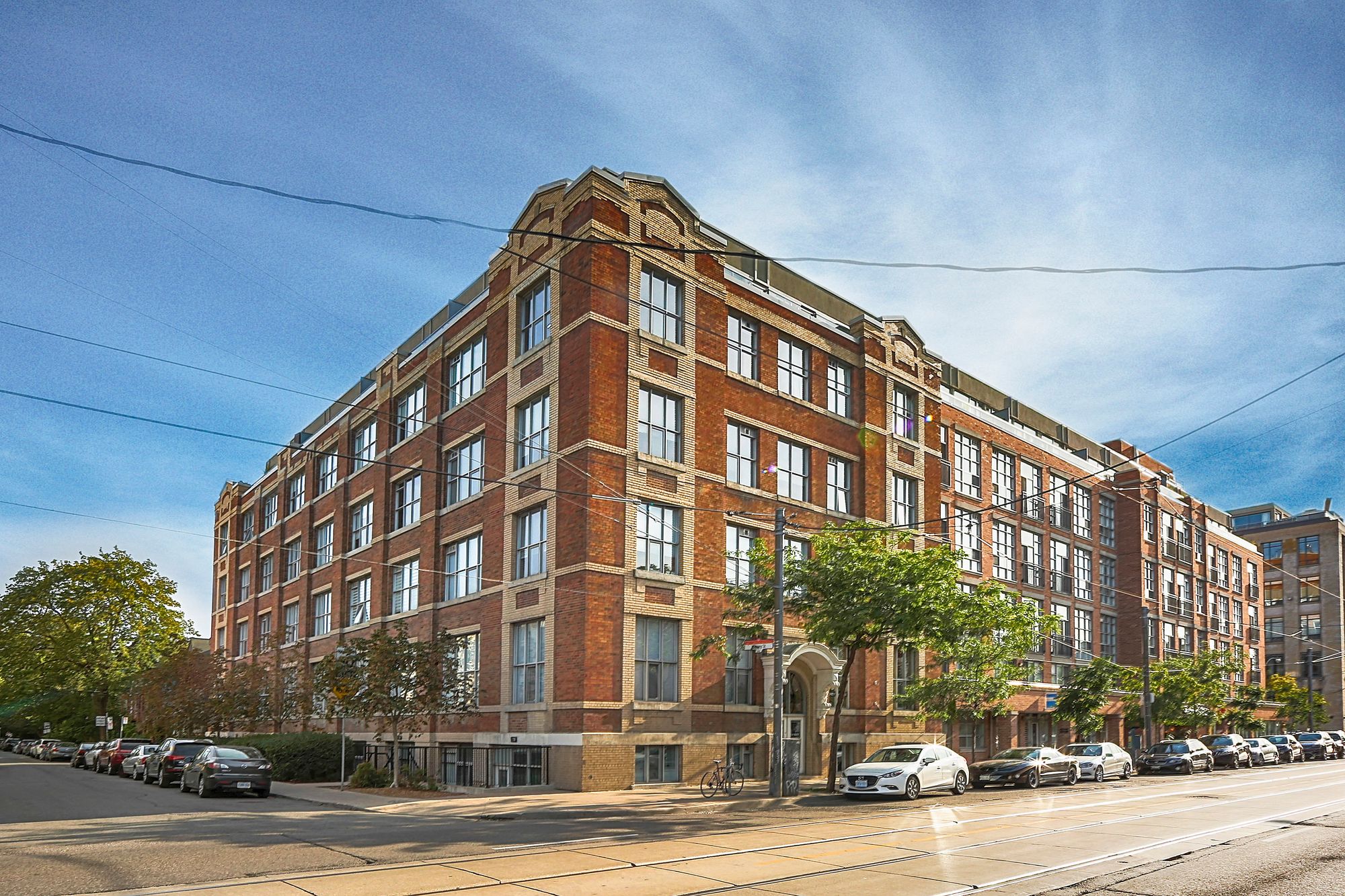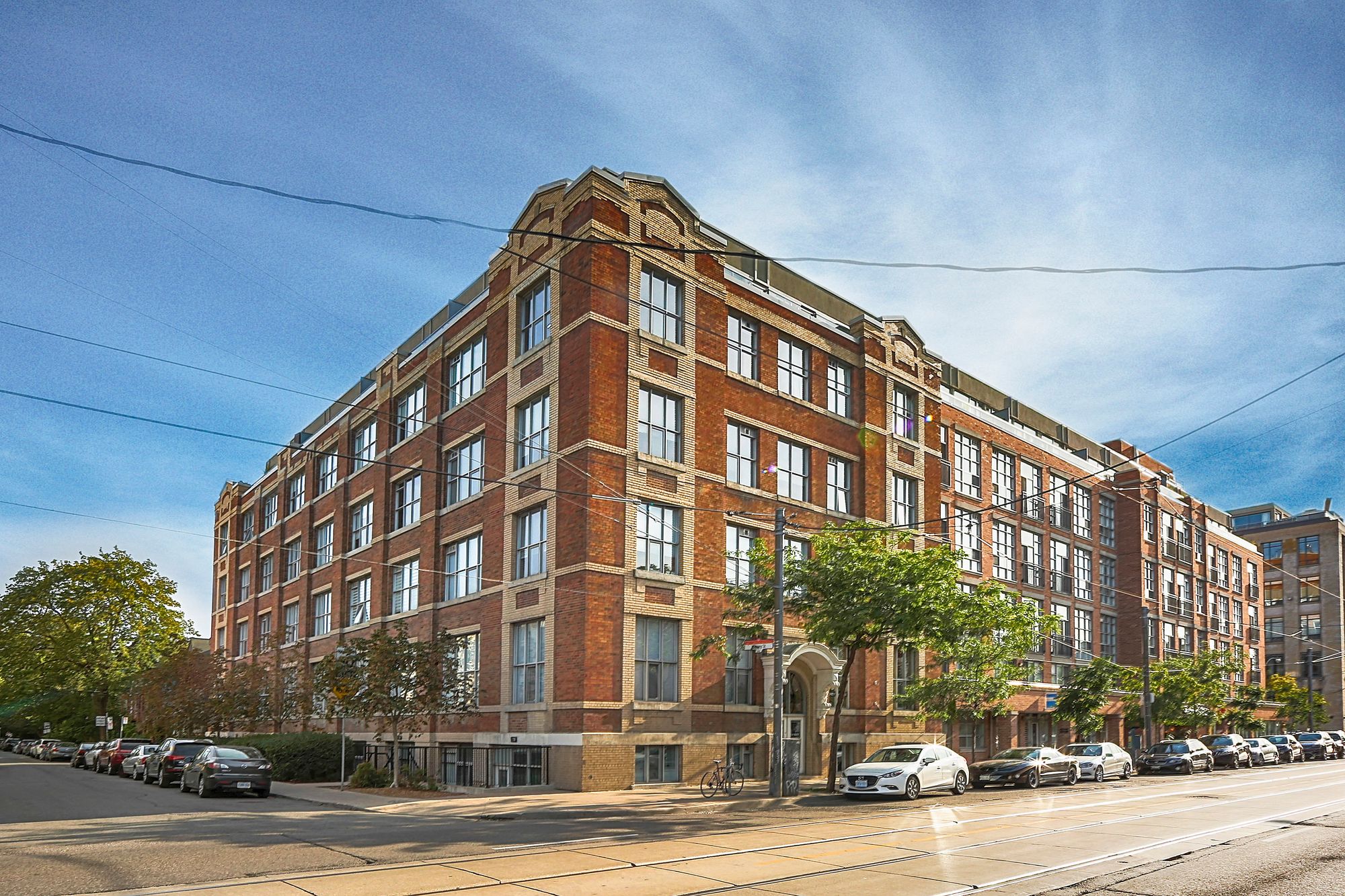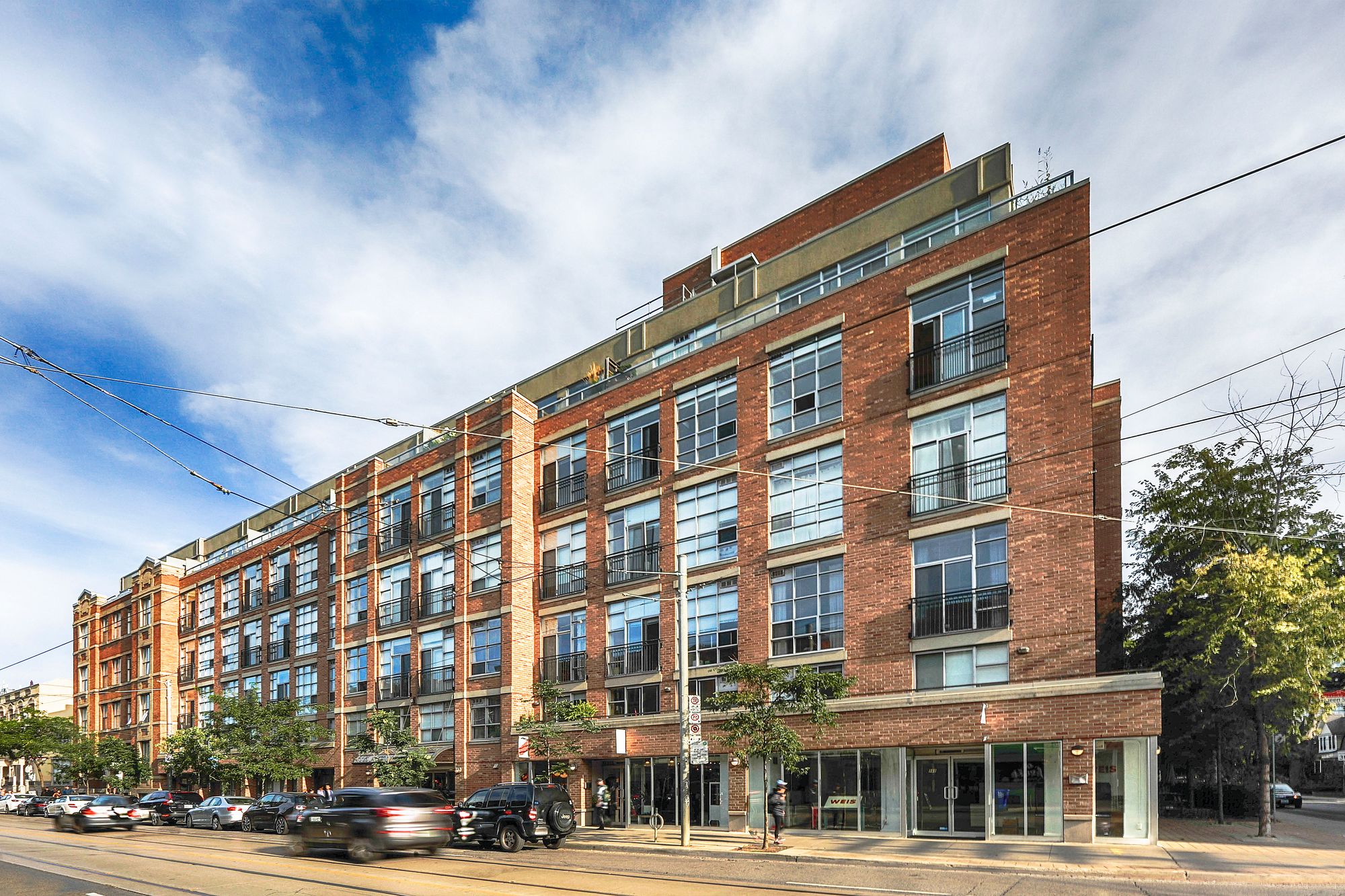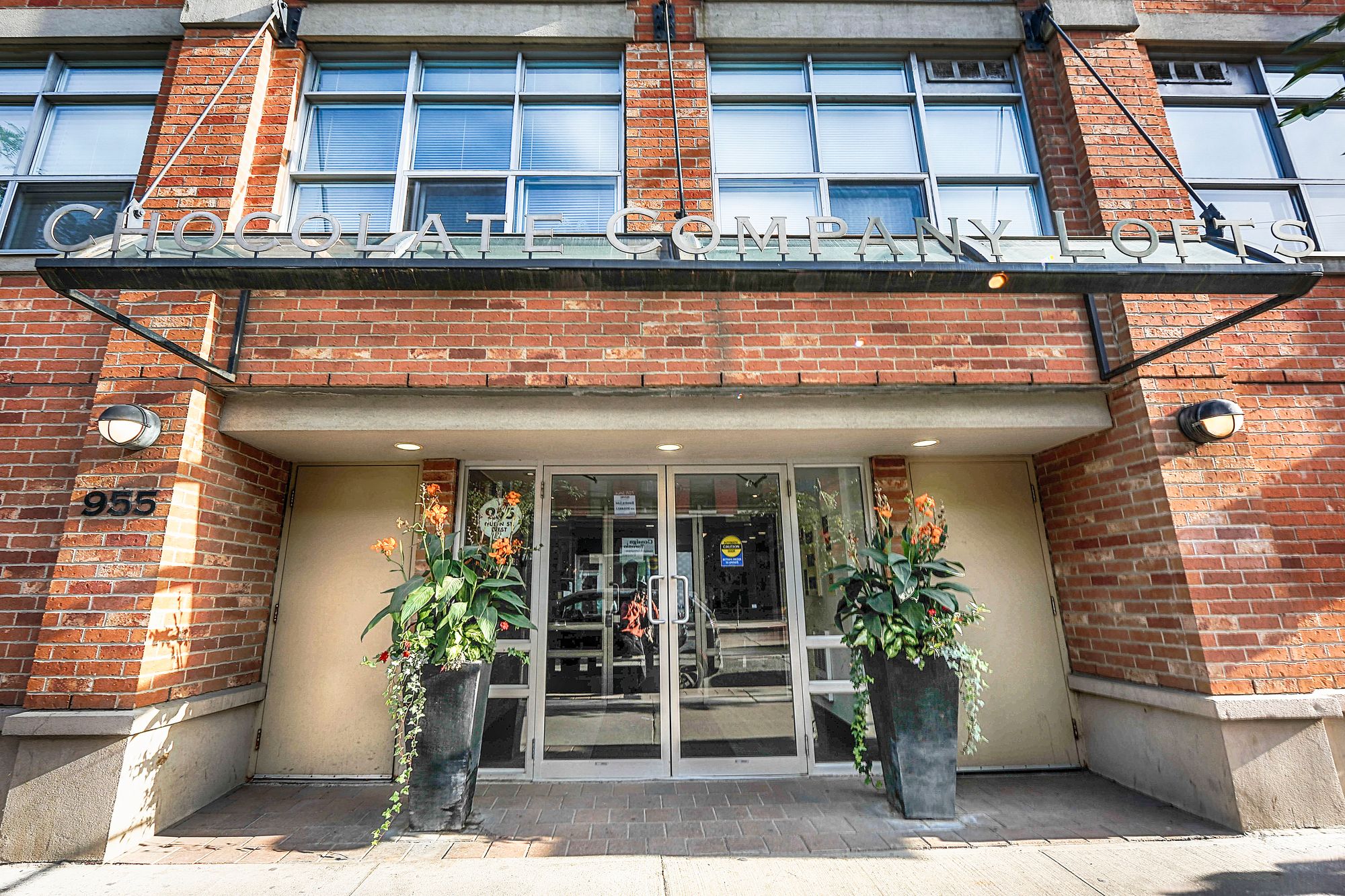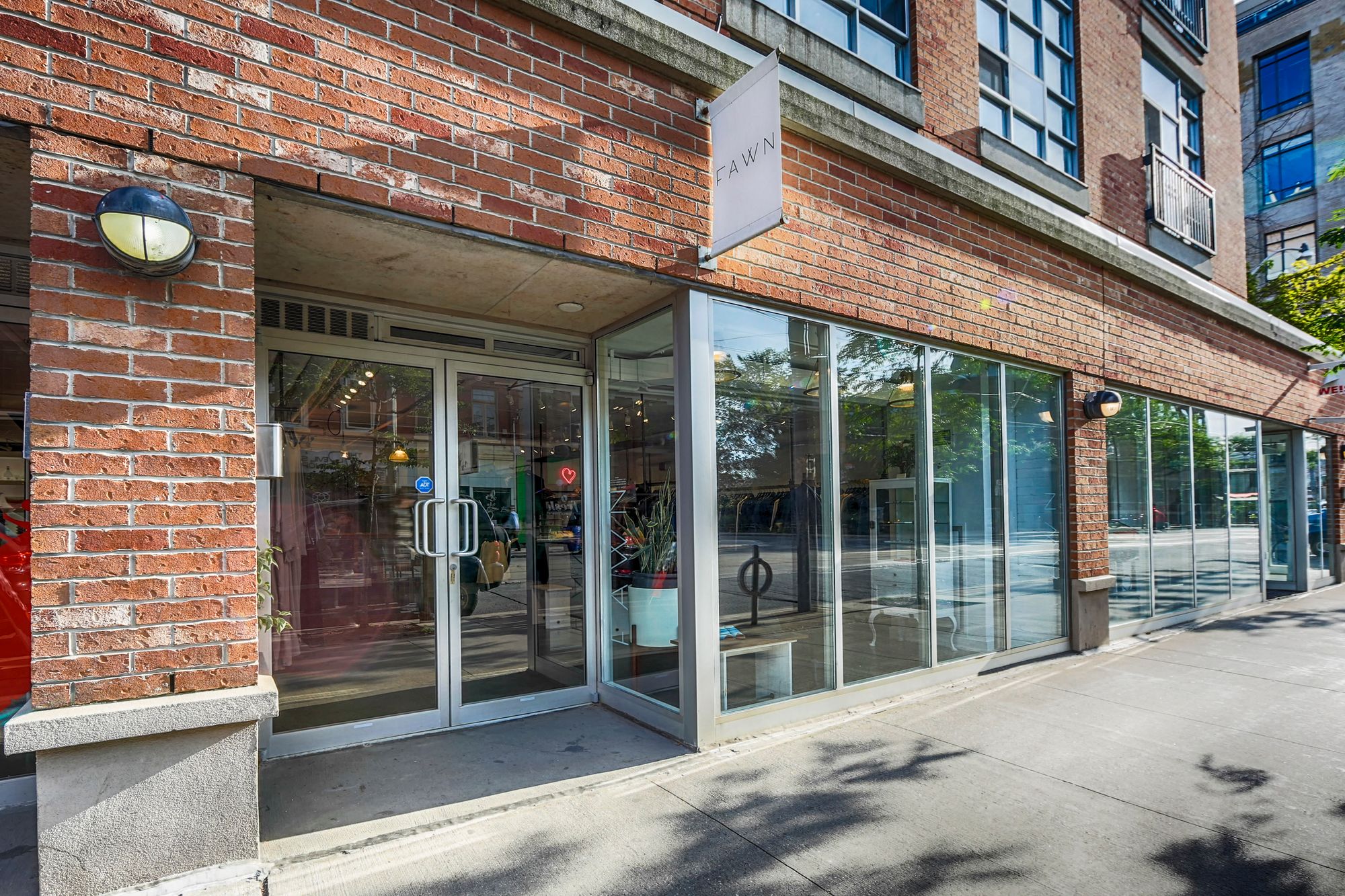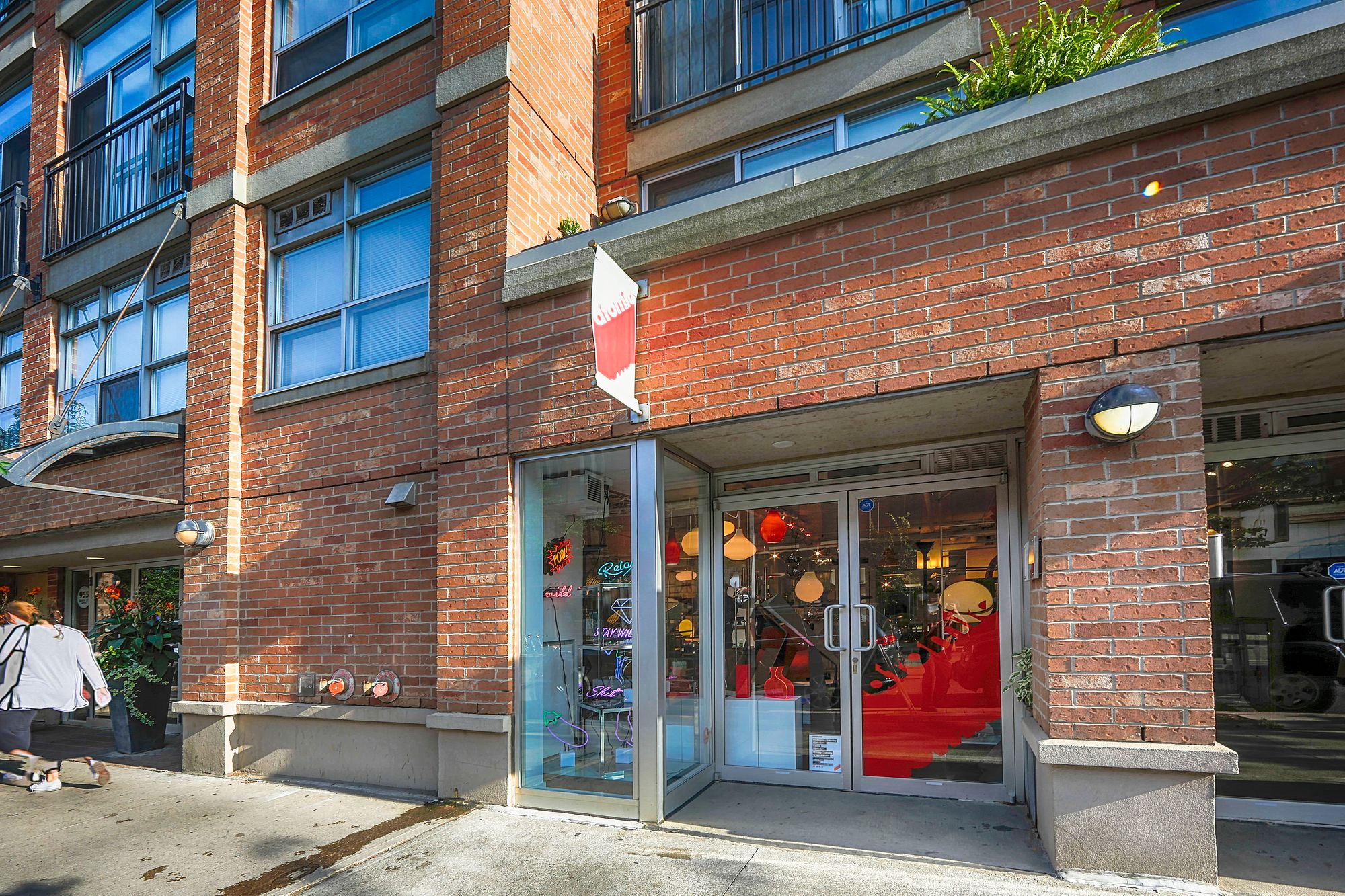 955 Queen St W
0
Listings for Sale
for Sale
0
Listings for Rent
for Rent
Property Management
Goldview Property Management Ltd
Unit Size Range
350 - 1715 SQFT
About this loft
Authentic hard loft conversion? Check. Contemporary soft lofts? Check. View of a sprawling, green park? Check. Located on one of the coolest streets in the world? Check. Lingering smell of chocolate? Maybe check.
Okay so the argument that residents can wake up to the smell of fresh cocoa in the morning is a bit of a stretch, especially since the original structure at 955 Queen Street West was built over 100 years ago, and closed down in the 1950s. On top of that, the building has functioned as converted residential homes for over a decade now.
Regardless, chocolate did once line the conveyor belts within the very walls that surround the Chocolate Company Lofts today. In fact, two buildings comprised the Patterson Candy Company's factory space since 1912. These buildings have, since the site's conversion in 2005, been connected by a modern addition, resulting in a building that combines the old and the new, and spans an entire block.
The prominent building is made of an inconspicuous light-red brick, with an abundance of windows hinting at the sunlit homes found within. A prominent sign sits atop the front doors, letting everyone on Queen Street know that living in a chocolate factory is really possible.
The conversion of the factories into homes, along with the six-storey modern addition, produced 144 Toronto lofts for soon-to-be well positioned Torontonians to move into. In particular, prospective buyers tend to be impressed by the 36 acres of green space that lies just across the street. Those concerned more with fashion than fir trees, on the other hand, will be pleased to hear that Vogue recently named this very strip of Queen Street, known as Queen West, as one of the coolest neighbourhoods in the world.
In terms of amenities found inside the building, residents are overjoyed that developers managed to find space for a gym, party room, and parking during the conversion process. Additional perks include a pet friendly policy, a security, and a concierge.
Thanks to its relatively large number of units, Queen West condos for sale at the Chocolate Company Lofts do actually appear on the market every now and then. However, prospective buyers interested in calling 955 Queen West home will have to jump at any opportunity they get: once on the market these homes can disappear before you have the chance to say YE—
The Suites
Catering to the diverse tastes and opinions of Toronto's dynamic population, the Chocolate Company Lofts offers both hard lofts and soft lofts all rolled into one building. One main difference to note, though, is that the authenticity of the converted units comes with a slightly steeper price.
These hard loft suites are also equipped with 12 foot ceiling heights, original wooden or steel posts and beams, and wood or corrugated metal paneled ceilings. Colossal window sizes and exposed red brick are other elements that date back to 955 Queen West's chocolate manufacturing days.
The modern homes — those found in the newer portion of the building — are more contemporary in style. They still feel loft-like, however, with 10.5 foot ceilings and large, barn door entryways, and exposed concrete throughout.
There are a couple of elements that neighbours will never have to compete for, on the other hand. Regardless of the unit, exposed ductwork, granite countertops, and stainless steel appliances are found throughout the Chocolate Company Lofts.
In terms of size, there's something of a discrepancy between the largest and the smallest of units as well. This can be seen as a positive aspect of the Chocolate Company Lofts, as prospective buyers with different budgets and needs can all find something suitable at 955 Queen West. The smallest units begin at 450 square feet, while more spacious lofts span up to approximately 1,550 square feet.
The Neighbourhood
Queen West was certainly hip before Vogue named it so. However, since then, the area has only grown in popularity. Posh restaurants and cocktail bars, independent galleries, cafes, and shops, all have stiff competition for a spot in the neighbourhood. In fact, almost any genre of food can be found in Queen West, from Thai and street food to modern Philippino, to French bakeries and plenty of authentic tacos.
And when trendsetting residents need a break from the great indoors, Trinity Bellwoods Park is always ready and waiting. This large park is like the green jewel of the neighbourhood, and is filled with facilities for activities galore: tennis courts on the southeast end, baseball diamonds to the north, and an off-leash dog park toward the west. The park also boasts indoor facilities for wintertime action, including indoor swimming, fitness facilities, a weight room, a running track, and more.
For nights spent in, meal prep Mondays, or weekend brunch entertaining, inexpensive groceries can be gathered from FreshCo at Queen and Northcote Avenue. Mabel's Bakery is the place to go for a freshly baked loaf of bread, while other specialty shops line Queen West, including Sanko Trading Co., a one stop shop for all things Japanese.
Transportation
Residents of the Chocolate Company Lofts who ride the TTC can catch a streetcar about a block away, at Queen and Strachan. From here, passengers can head even further west to Parkdale, or east toward the University-Spadina subway line. The Queen streetcar service even runs 24 hours a day.
Those who prefer to ride can make use of bike lanes in the area. Shaw is a great north-south route, while Richmond and Adelaide offer safe routes for cycling to and from the financial district, if that's where your commute happens to take you.
Drivers, on the other hand, have quick access to the Gardiner Expressway, via Jameson Avenue. Alternatively, Bathurst, Dufferin, and Queen Streets are the major arterial roads that will carry 955 Queen West residents to wherever they wish to go.
0
Listings For Sale
Interested in receiving new listings for sale?
0
Listings For Rent
Interested in receiving new listings for rent?
Property Highlights
Listing History for Chocolate Company Lofts
Nearby Amenities
Stats, Trends & Rankings
Chocolate Company Lofts vs The Queen West Area
Chocolate Company Lofts's Avg
Building Trends At Chocolate Company Lofts
Days on Strata
Units at Chocolate Company Lofts spend an average of
58
Days on Strata
based on recent sales
List vs Selling Price
On average, these lofts sell for
above
the list price.

Offer Competition
Lofts in this building have an
AVERAGE
chance of receiving
Multiple Offers
Turnover of Units
On average, each unit is owned for
5.6
YEARS
before being sold again
Property Value
Increase
in property value within the past twelve months
Price Ranking
Highest price per SQFT out of
47
condos in the Queen West area
Sold Units
5
Units were
Sold
over the past twelve months
Rented Units
6
Units were
Rented
over the past twelve months
Sales vs Rental Values For This Loft
Average Cost Per Sqft
$1,254
Sales Price Range
$570,000 - $610,000
Rental Price Range
$2,500 - $2,500
Average Cost Per Sqft
$1,166
Sales Price Range
$820,000 - $820,000
Rental Price Range
$2,500 - $2,700
1 Bed + Den
700 - 700 SQFT
Average Cost Per Sqft
$1,127
Sales Price Range
$845,000 - $845,000
Rental Price Range
$3,800 - $3,800
Average Cost Per Sqft
No Data
Rental Price Range
$5,250 - $5,250
2 Bed + Den
1154 - 1154 SQFT
Average Cost Per Sqft
No Data
Rental Price Range
$4,500 - $4,500
How Often Are Units Listed?
Average Sales Availability
Average Rental Availability
Ratio of Unit Type in Building
9%
Average Sales Availability
Average Rental Availability
Ratio of Unit Type in Building
30%
1 Bed + Den
622 - 1050 SQFT
Average Sales Availability
Average Rental Availability
Ratio of Unit Type in Building
35%
Average Sales Availability
Average Rental Availability
Ratio of Unit Type in Building
19%
2 Bed + Den
1088 - 1300 SQFT
Average Sales Availability
Average Rental Availability
Ratio of Unit Type in Building
8%
Average Sales Availability
Average Rental Availability
Ratio of Unit Type in Building
1%
Maintenance Fees
Chocolate Company Lofts vs The
Queen West Area
Chocolate Company Lofts's Avg
monthly maintenance fee
Neighbourhood Avg
monthly maintenance fee
Similar lofts