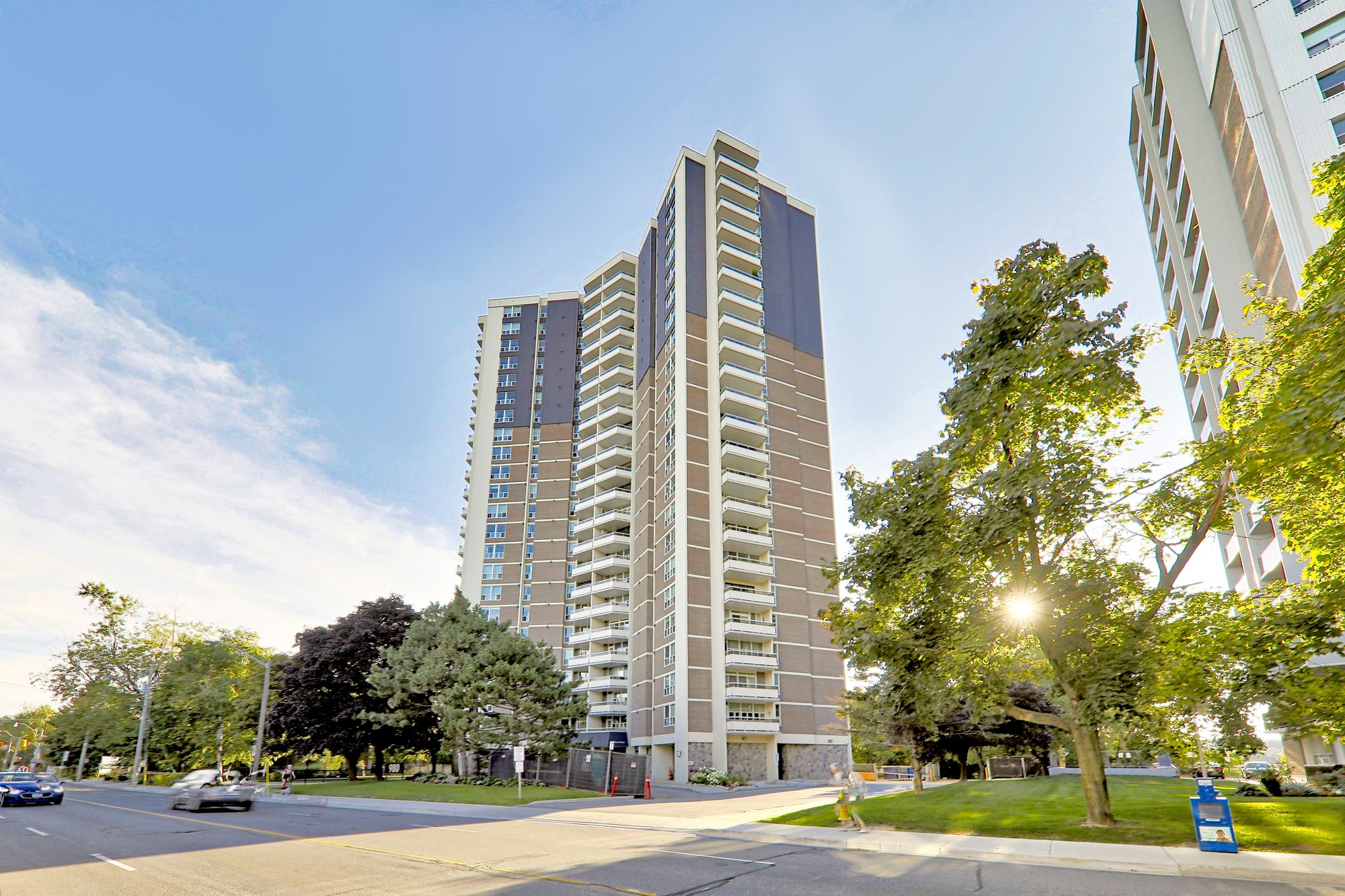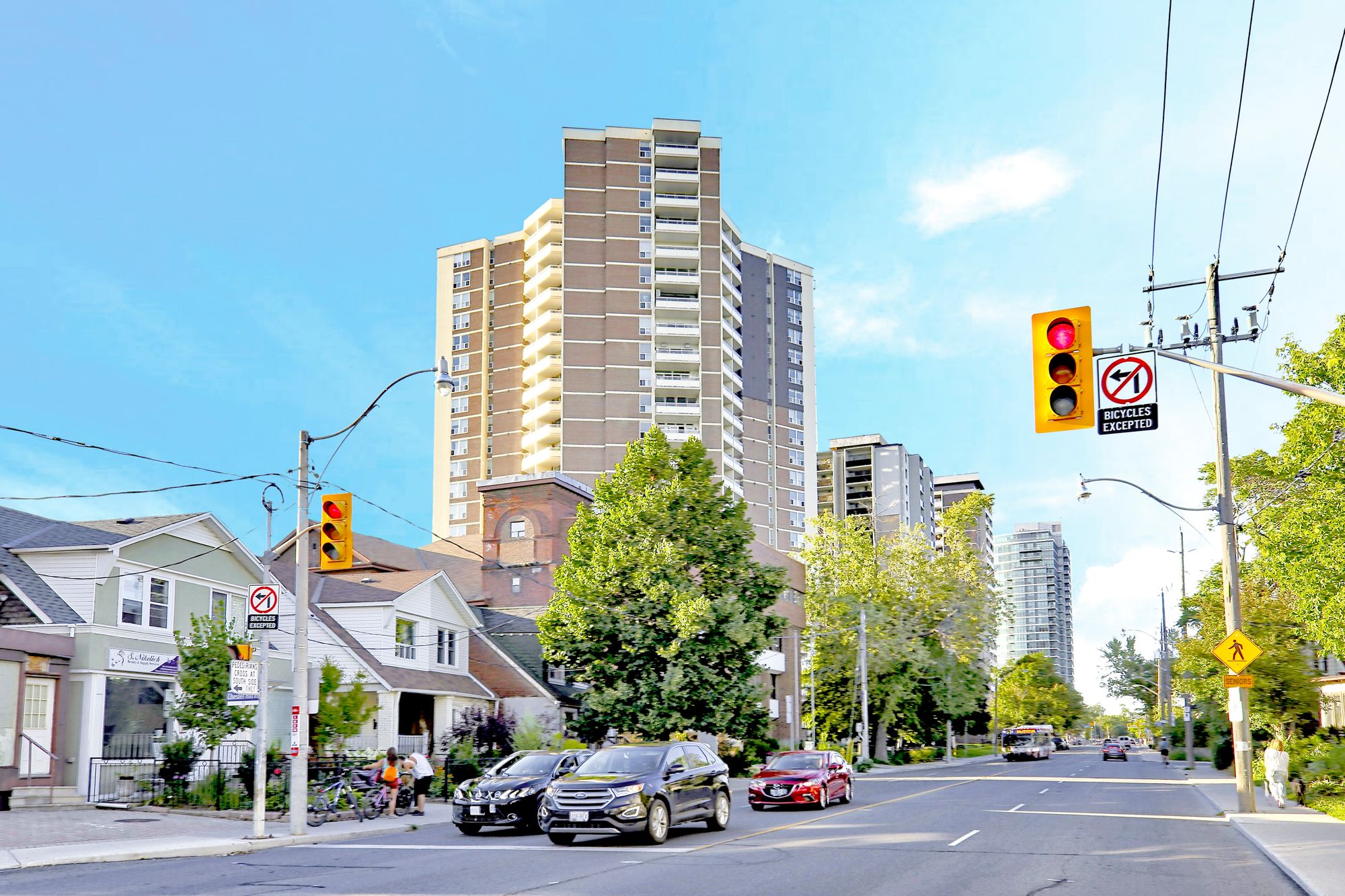 980 Broadview Ave
0
Listings for Sale
for Sale
0
Listings for Rent
for Rent
Helliwell Place
980 Broadview Ave
Helliwell Place
0
Listings for Sale
for Sale
0
Listings for Rent
for Rent
0
Developer
Halliwell Terrace Limited
Property Management
Crossbridge Condominium Services Ltd.
Unit Size Range
900 - 1399 SQFT
980 Broadview Ave, Toronto
About this condo
Condo Overview
Helliwell Place has that ultra desirable quality of looking like an old apartment building — it's true that this building was built in the 1970s, but there's much more to this property than what the dated exterior suggests, and sometimes older can mean better. As prices of Toronto condos for sale continue to rise and modern condo layouts continue to shrink, buyers are turning dated units into spacious homes.
Located at 980 Broadview Ave in East York, Helliwell Place might sound like it's far removed from urban convenience, but it's actually not far from Danforth road and bustling neighbourhoods like Greektown and Yorkville. As a resident of this building, you get a tucked away condo with tons of urban convenience nearby.
In addition to a convenient location, Helliwell Place provides residents with some nice extras such as an indoor pool, sauna, party room, library, shared patio, concierge, security guard, and parking garage.
The Suites
Floor plans at Helliwell Place are generous to say the least — suite sizes range from 1041 square feet to 1159. Units are available in either 2 bedroom or 3 bedroom layouts, and all suites are open concept with large living spaces. Those with west facing units have incredible views of the Don River and the Toronto city skyline.
There are 198 Toronto condos in this building, many of which have seen upgrades over the years; however, it's quite possible that some units will be dated. Interested buyers can count on hardwood and parquet flooring, large bedrooms, private balconies, and some units have enclave kitchens while others are open concept.
Helliwell Place resides in the Broadway North neighbourhood — and even though this neighbourhood isn't likely to be atop anyone's list of prospective neighbourhoods, it does have a lot to offer.
The Neighbourhood
Nature lovers take note, this is your haven in the city; from 980 Broadview Ave, you're just steps from Todmorden Mills Park — an expansive parklands along the eastern banks of the Don River. Once there, you'll find Todmorden Mills Heritage Site, manicured gardens, and the Lower Don Trail which extends for kilometres to the north and south.
For dining options close to home, you can stroll a few blocks north to Dairy Queen or head south to Danforth Ave for a wide selection of dine in restaurants like Tapas at Embrujo, Globe Bistro, Rodeo Brazilian Steakhouse Rodizio, and more. You'll also find the usual chains like McDonald's, Pizza Pizza, A&W, etc. And for fine dining, you can make your way to Yorkville for Toronto's best upscale eateries.
If you're worried that your location east of the Don River will leave you high and dry for entertainment options — you'll be pleasantly surprised. Music fans have a great venue nearby in Danforth Music Hall, and across the street you have The Social Capital for live music or theatrical acts. Plus, there are pubs and bars all along Danforth Ave like The Old Nick, The Auld Spot Pub, and Louis Cifer Brew Works.
With relaxing amenities, spacious suites, outdoor recreation seconds away, and a convenient location near transit lines — this building is a great choice for professionals who commute, couples, families, and empty nesters.
Transportation
980 Broadview Ave has an 83 Walk Score — residents of this building should be able to run most errands on foot, as there are many stores and service based businesses on Danforth Ave; for grocery runs, there's a Loblaws just down the street on Broadview Ave, and a Foodland – Toronto on Danforth.
Those who rely on public transit to get around have a bus stops for multiple routes right outside of their building. And if you need to travel to downtown Toronto, Broadview Station is less than a 10 minute walk away for subway lines.
Car owners can avoid most city traffic by heading south to Danforth Ave for the nearest Don Valley Parkway on-ramp; from there, you can drive north for the 401 or south for the Gardiner Expressway.
0
Listings For Sale
Interested in receiving new listings for sale?
0
Listings For Rent
Interested in receiving new listings for rent?
Amenities
Maintenance Fees Cover
Maintenance fees include
None
Owner / renter pays separately
Hydro
Heat
Air Conditioning
Water
Past Sold & Rented Listings
Stats, Trends & Rankings
Price Per Square Foot
Helliwell Place vs The
Old East York Area
Less Expensive
per SQFT compared to the neighbourhood average
Helliwell Place's Avg
price per SQFT
$765
/ SQFT
Neighbourhood Avg
price per SQFT
$814
/ SQFT
Building Trends At Helliwell Place
Days on Market
Units at Helliwell Place spend an average of
8
Days on Market
based on recent sales
List vs Selling Price
On average, these condos sell for
above
the list price.

Offer Competition
Condos in this building have a
HIGH
chance of receiving
Multiple Offers
Turnover of Units
On average, each unit is owned for
24.6
YEARS
before being sold again
Property Value
Increase
in property value within the past twelve months
Price Ranking
Highest price per SQFT out of
13
condos in the Old East York area
Sold Units
11
Units were
Sold
over the past twelve months
Rented Units
1
Units were
Rented
over the past twelve months
Best Value
Helliwell Place offers the
best value
out of 13 condos in the Old East York neighbourhood
Return on Investment
Helliwell Place has the
highest ROI
out of 13 condos in the Old East York neighbourhood
Rental Yield
Helliwell Place yields the
highest rent prices
out of 13 condos in the Old East York neighbourhood
High Demand
Helliwell Place is the
most popular
building out of 13 condos in the Old East York neighbourhood
Sales vs Rental Values For This Condo
Average Cost Per Sqft
$696
Sales Price Range
$730,000 - $868,250
Rental Price Range
$2,400 - $2,400
Average Cost Per Sqft
$792
Sales Price Range
$840,000 - $990,000
How Often Are Units Listed?
Average Sales Availability
Average Rental Availability
Ratio of Unit Type in Building
68%
Average Sales Availability
Average Rental Availability
Ratio of Unit Type in Building
2%
Average Sales Availability
Average Rental Availability
Ratio of Unit Type in Building
31%
Maintenance Fees

Helliwell Place vs The

Old East York Area
More Expensive
per SQFT compared to the neighbourhood average
Helliwell Place's Avg
monthly maintenance
fee per SQFT
$0.98
/ SQFT
Neighbourhood Avg
monthly maintenance
fee price per SQFT
$0.84
/ SQFT
Similar condos