"Night and day" is how Strata.ca realtor Milan Mitrovic describes the spring rental markets of 2021 and 2022. "Last May there was some uncertainty as to what would happen when offices and storefronts reopened. Now we know one thing for sure: As we come out of the COVID-19 pandemic, the GTA market for residential rentals is going through the roof."
Just about every measure of rental market performance has trended upward since one year prior:
Average cost per square foot (PSF): Up 15% from $3.10 to $3.57
Average monthly rent: Up 12% from $2,271 to $2,541
Supply indicators, meanwhile, have been sliding:
Total inventory: Down 64% from 7,923 to 2,838
Average sold days on the market: Down 41% from 22.8 to 13.5
"Low inventory and interest rate paranoia seem to be the culprit of rising prices," says Strata.ca realtor Nate Légaré. "After a winter hibernation, rental markets are roaring back this spring with multiple offers, large rental deposits, and very few days on the market."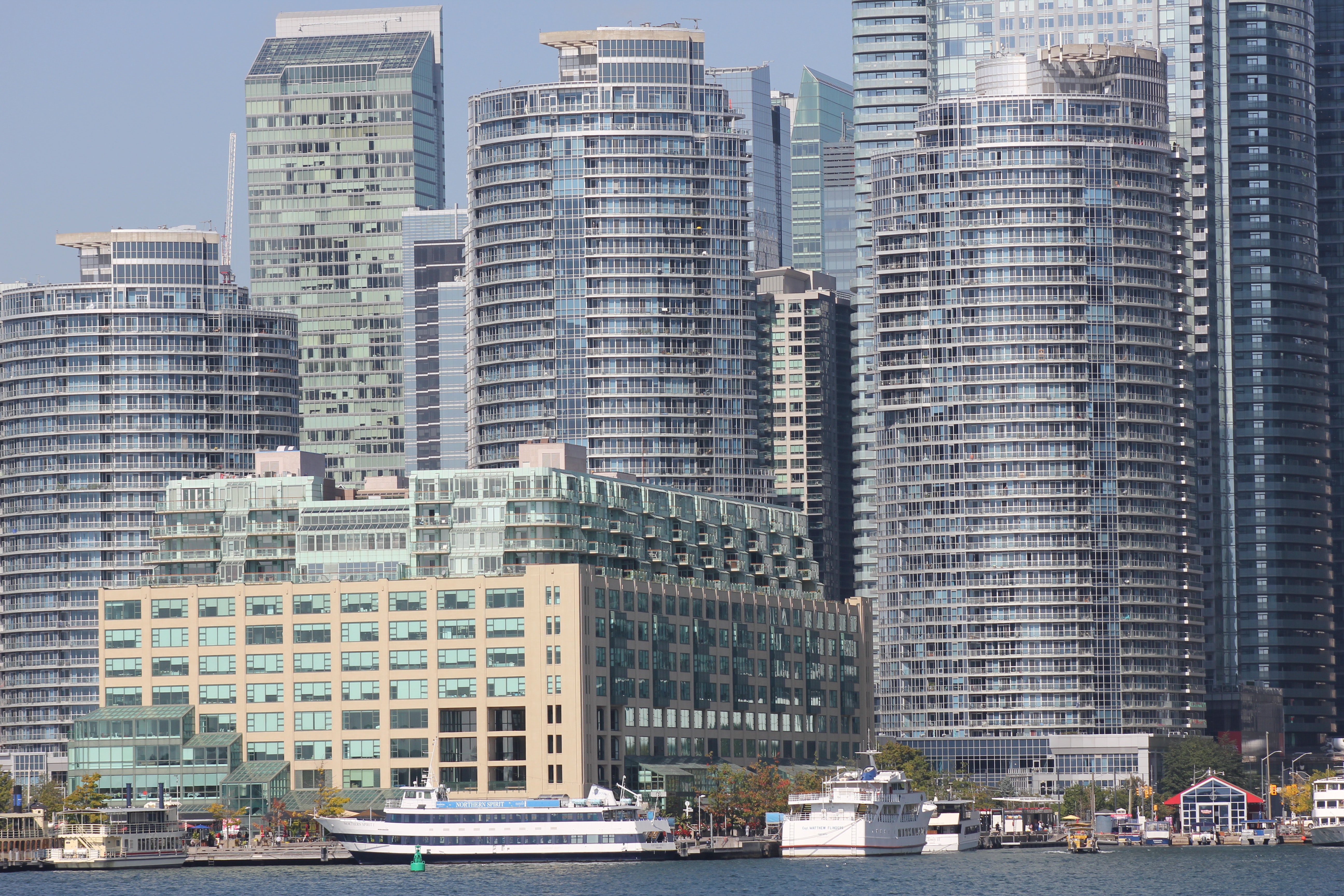 Downtown on a tear
The uptick is most dramatic in downtown Toronto, where the average monthly rental price has increased by $387 since last June. "With jobs moving toward a hybrid model, many are predicting they'll be back in the office more frequently over the next year," says another Strata.ca agent, Jenelle Tremblett.
And according to Tremblett's colleague Larry Medina, three distinct demographics are fuelling the current rental market surge:
1. Students coming back to the city with the return of on-campus learning
2. Working professionals returning to the office on a hybrid work-from-home model, and
3. Landlords selling their units
Indeed, while the downtown core's overall rental supply has plummeted — when it comes to downtown condos for sale, inventory is up slightly since last spring.
"Last year the demand was heavily focused on students, with a peak in July and August and levels returning to normal in September," Medina says. "This year the uptrend started as early as March, and I'm seeing no signs of it slowing down. In fact, I'm seeing units get listed and in five hours, bam, they're gone."
One-plus-dens "are barely seeing the light of day when it comes to days on market," Légaré points out. "The allure of extra workspace makes these units highly desired when priced right, and it's not uncommon to see upfront payments of six months' to one year's rent on these coveted gems."
Tremblett also agrees that some rentals are being snapped up as soon as they're listed. At one such property in the Beaches, the offer date, she recalls, was within 24 hours of it hitting the market. "The 2-bedroom house brought in 11 offers and was leased for $1,500 over asking. That's a crazy example, but definitely lit a fire under me as a realtor."
On that note, the Strata team is offering up the following tips for finding the best value in the GTA's overheated rental market.
Milan Mitrovic: Do your research
"If you're looking to stay long-term, make sure your unit is rent controlled. This means asking your agent to confirm the unit was occupied for residential purposes prior to November 16, 2018. Additionally, if you're looking to gain maximum value for the price you pay — there are buildings around the city that include all utilities. Apex at Cityplace, for example, is a building that checks off all these boxes."
Nate Légaré: Get aggressive
"Dreaming of southern lake views down on Queens Quay? You're going to have to act quick and get aggressive with your offer if you want to nab a nicely furnished unit, like the ones at 88-100 Harbour, for example."
Larry Medina: Daily alerts aren't good enough; hourly is key
"In this competitive rental market, use a data-based platform like Strata.ca to its full potential. At the moment, my clients are obsessed with hourly listing alerts. This means you'll be notified the moment a property matching your criteria hits the market. This allows us to move quickly, so you're ahead of other renters."
Jenelle Tremblett: Lean on me
"Please stop thinking you can do this on your own. Using a real estate agent is free for a renter. So please work with someone who can navigate a very competitive market and who is knowledgeable about the area you are moving to. Also, have all documents ready before starting your search so you're prepared for how quickly the market moves. And do not start your search too early on — I recommend six weeks of lead time before your move-in date."
Steven Micallef: Pick your spots
"Rental prices are more balanced in areas where demand isn't as high, such as buildings further away from universities and downtown subway lines. The rental market tends to cool off and favour tenants as we approach late fall and into the winter. So if you haven't landed the perfect property this spring, your next opportunity will come later this year. You may even find yourself with more negotiating power then, too."