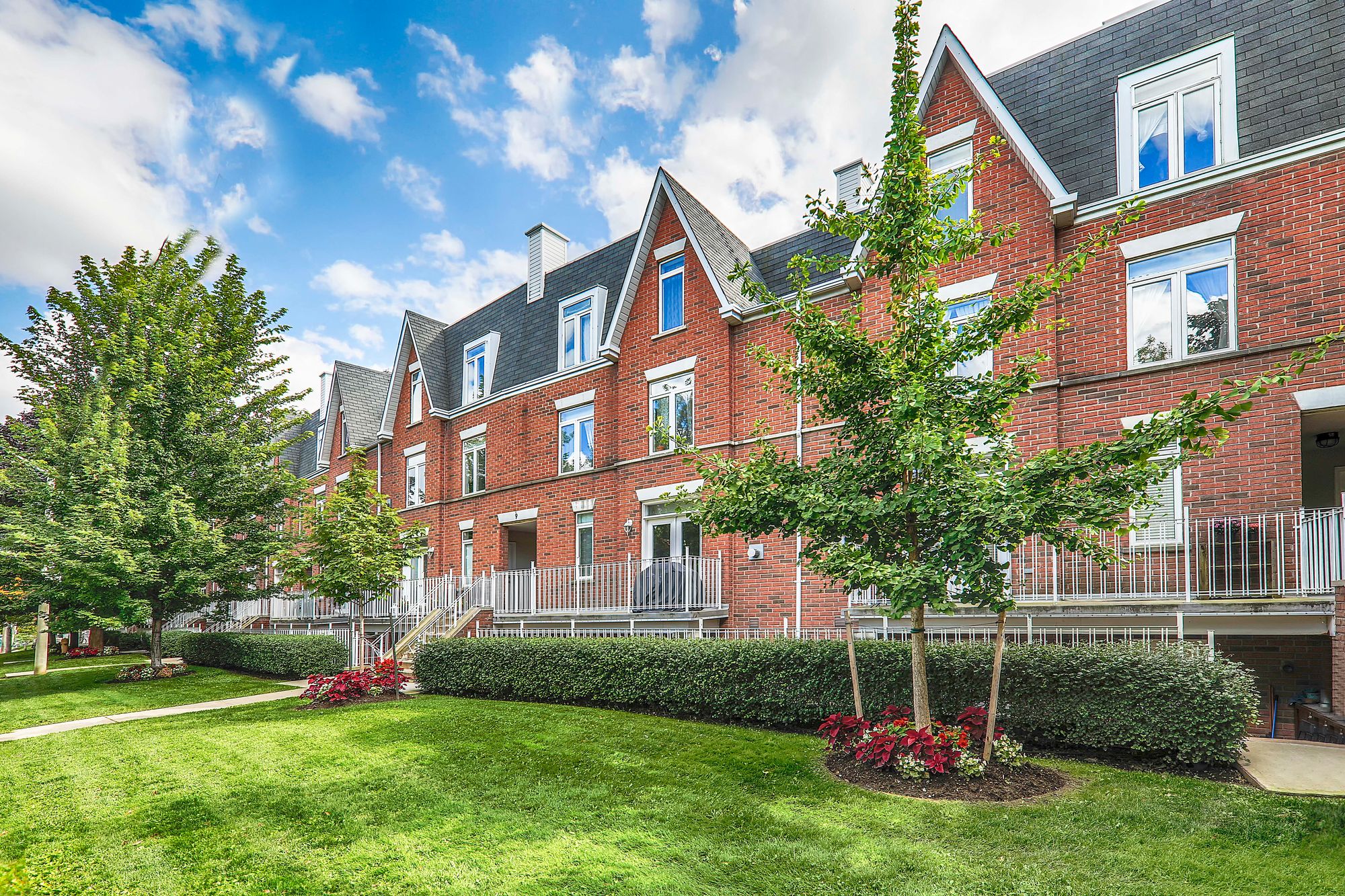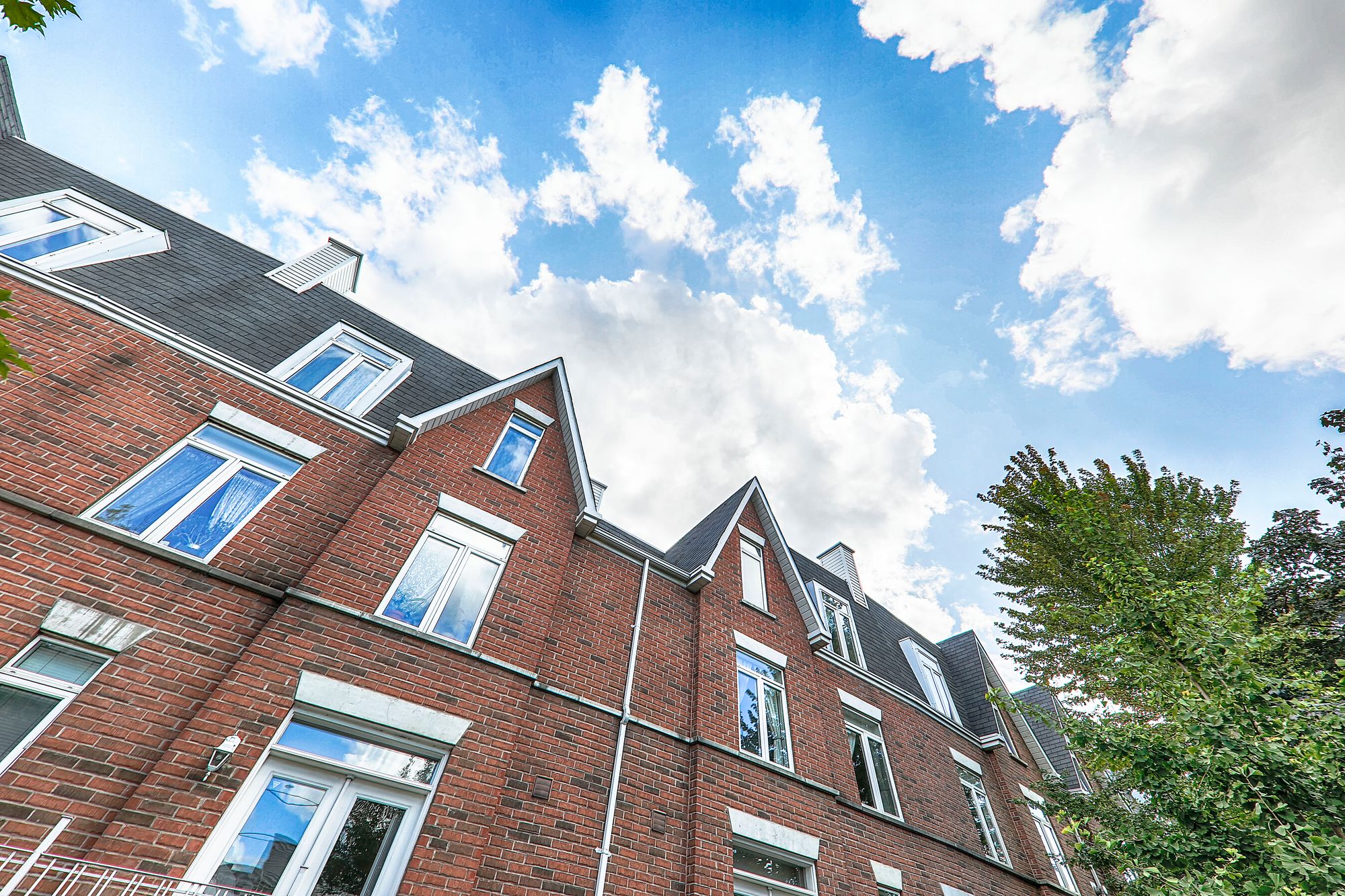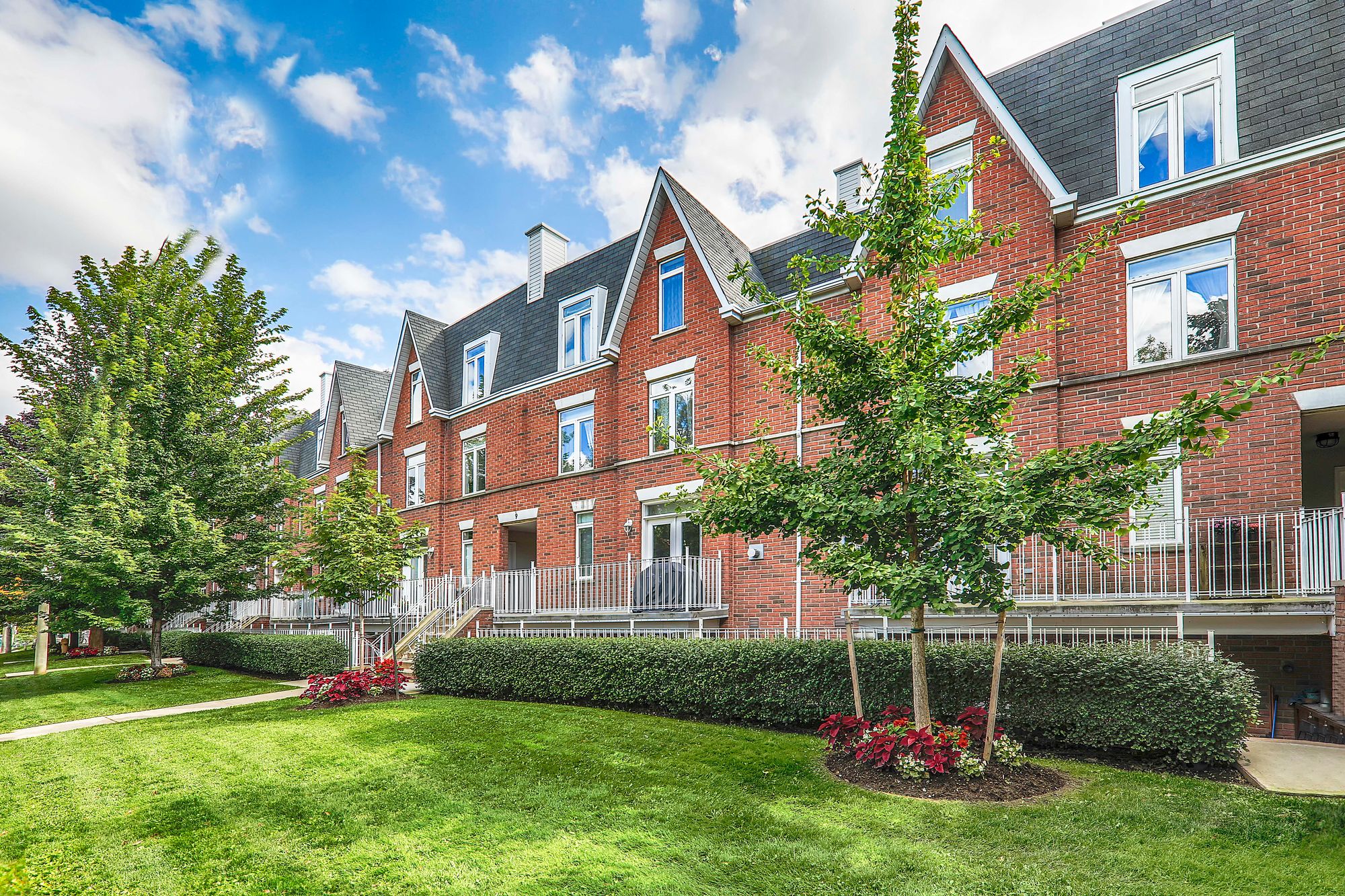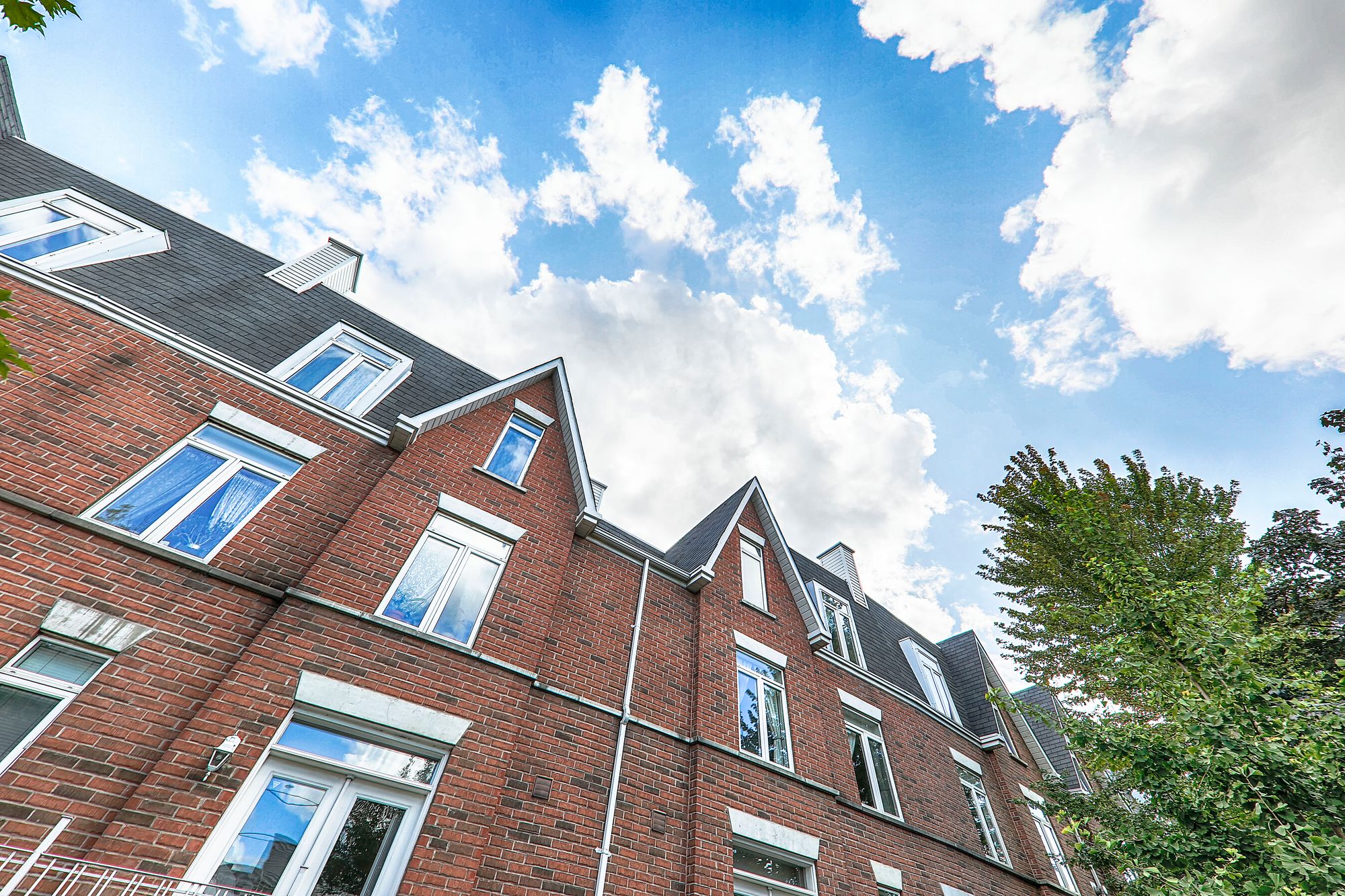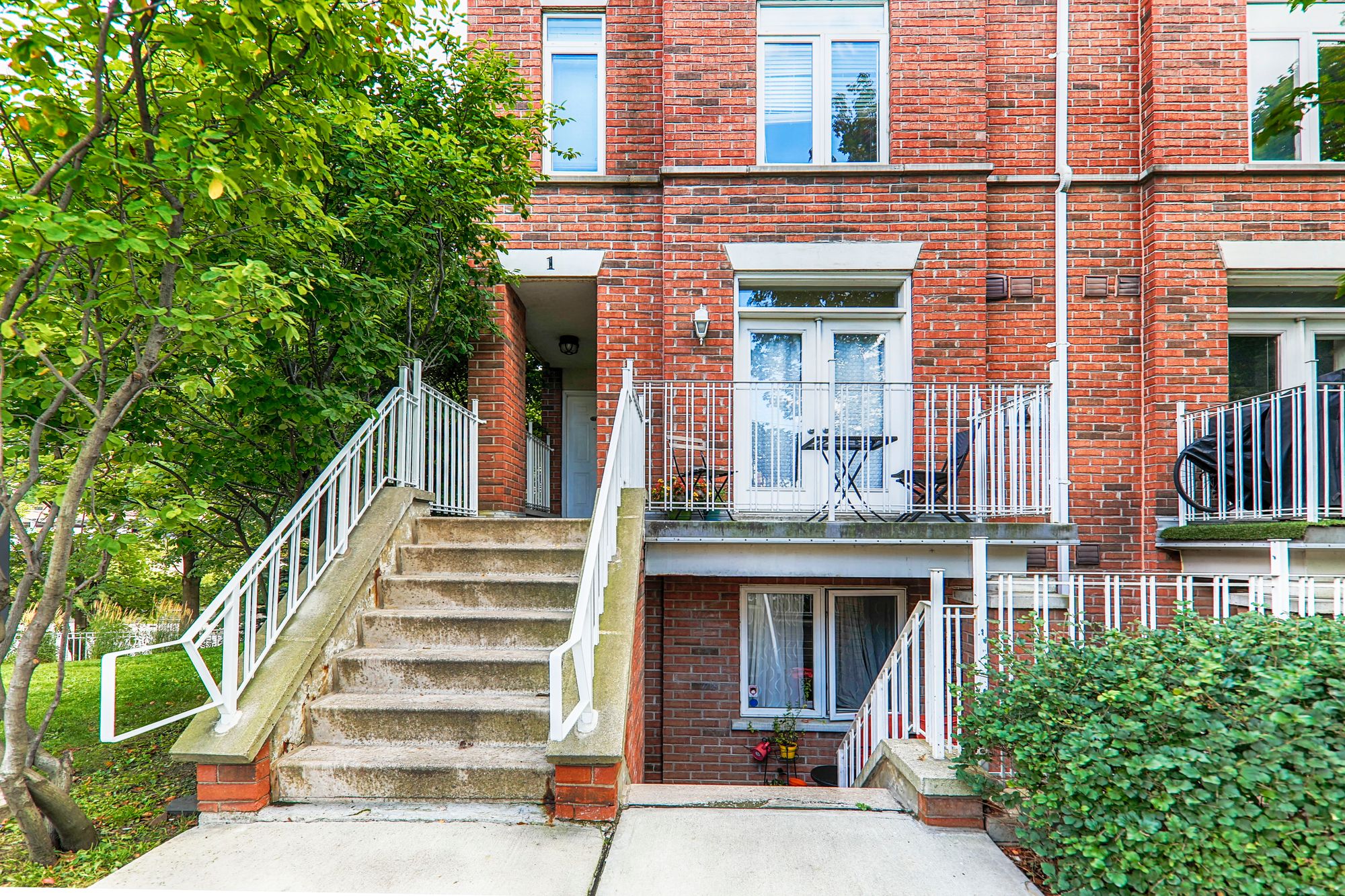 1-47 Sudbury St
0
Listings for Sale
for Sale
0
Listings for Rent
for Rent
King West Townhomes
1-47 Sudbury St
King West Townhomes
0
Listings for Sale
for Sale
0
Listings for Rent
for Rent
0
Property Management
Goldview Property Management Ltd
Unit Size Range
559 - 1150 SQFT
1-47 Sudbury St, Toronto
About this condo
Every once in a while, we're surprisingly wowed by an older development. The King West Townhomes have that effect, especially when prospective buyers learn the complex was created as early as 1999. While these townhomes don't scream innovative or futuristic, they truly have stood the test of time.
Perhaps part of the reason why interest in the building has persisted — beyond the stellar location of course — is the timeless façade. The red brick stacked townhouses with black slate roofing oozes a classic ambiance, without evoking an antique at all.
Yet another surprise is just how many units are found at 1-45 Sudbury Street. The complex is home to 180 townhomes, without feeling overwhelming at all. It's hard to notice just how many neighbours one has, though, when not walking through a lobby twice a day.
And yet residents of 1-45 Sudbury get to enjoy the best of both worlds: walking through a lobby or riding an elevator is not necessary, while all the amenities offered by a condo are still present. And better yet, those living at the King West Townhomes don't have to worries about maintenance the same way the owner of a house would.
The building boasts a gym, security, and a shared rooftop terrace. Plus, there's the additional benefit of living within a quieter pocket of an otherwise bustling neighbourhood — residents are steps to the action without being bothered by nighttime noise.
The Suites
Prospective buyers need not fret — there are plenty of Toronto condos for sale at 1-45 Sudbury. While there may be no mansions in the complex, the suites range from around 600 to approximately 1,100 square feet. There's even a range of layouts, with homes containing 1 to 3 bedrooms.
Even the parking specificities vary at the King West Townhomes. Some units come with parking, and only some of the parking is underground. Above ground typically goes to units on the south end of the complex, while those living on the north side use the underground spots, for those who are particular.
While the building technically reaches to 3 storeys, 1-45 Sudbury is not divided in the same way that a typical condo building, of course. Rather, single level homes comprise the ground floor and two-storey units are located above.
Rooftop terraces are also afforded to residents living in the upper units, with balconies for lower-level homeowners. Storage lockers are also part and parcel of the King West Townhomes, perfect for those who need the extra space. Floor plans are designed in an open concept manner, with plenty of counter space in kitchens and barbecue hookups on private outdoor spaces.
The Neighbourhood
Located amidst three of the coolest areas in the city, King West, Queen West and Liberty Village, residents of the King West Townhomes have their pick as to how they wish to spend their spare time. Regardless, though, whatever they choose will surely be stylish.
Just to the north, West Queen West was actually named one of the world's coolest neighbourhoods by Vogue magazine. Here, visitors can spend a Saturday browsing through galleries or independent boutiques, brunching, or even just people watching.
Options for a night out on Queen include cocktails or even a show at one of the area's art hotels, the Drake and the Gladstone. Alternatively, residents can wander over to the expansive FreshCo in order to stock up on groceries before spending a night at home.
Liberty Village isn't any less happening, although this self-contained neighbourhood has a distinctive character of its own. The cobblestone roads date back to the 19th century, when the area was home to several prisons. Since then, inmates have been replaced by hard loft conversions, creative businesses, and design shops.
Transportation
With an address like 1-45 Sudbury, getting around the city is a breeze. Residents with or without cars can take their pick between Queen and King West for their preferred route into the downtown core. Drivers can also opt for quieter routes like Adelaide and Richmond, while a major highway, the Gardiner Expressway, is also just moments away.
Those who rely on the TTC to get around can take the Queen streetcar to reach Osgoode station on the Yonge-University-Spadina line, while the King streetcar will land passengers at St. Andrew Station. From the latter, Union Station is only a stop away, where those heading out of town can reach VIA Rail trains, GO buses or trains, and the UP Express service to Pearson International Airport.
Speaking of airports, yet another perk of this location is the close proximity of residents to Billy Bishop Toronto City Airport. For those who travel light, it only takes about 40 minutes to walk.
0
Listings For Sale
Interested in receiving new listings for sale?
0
Listings For Rent
Interested in receiving new listings for rent?
Amenities
Maintenance Fees Cover
Maintenance fees include
Water
Owner / renter pays separately
Hydro
Heat
Air Conditioning
Past Sold & Rented Listings
Stats, Trends & Rankings
Price Per Square Foot
King West Townhomes vs The
King West Area
Less Expensive
per SQFT compared to the neighbourhood average
King West Townhomes's Avg
price per SQFT
Neighbourhood Avg
price per SQFT
Building Trends At King West Townhomes
Days on Market
Units at King West Townhomes spend an average of
9
Days on Market
based on recent sales
List vs Selling Price
On average, these condos sell for
above
the list price.

Offer Competition
Condos in this building have a
HIGH
chance of receiving
Multiple Offers
Turnover of Units
On average, each unit is owned for
3.5
YEARS
before being sold again
Property Value
Increase
in property value within the past twelve months
Price Ranking
Highest price per SQFT out of
95
condos in the King West area
Sold Units
15
Units were
Sold
over the past twelve months
Rented Units
9
Units were
Rented
over the past twelve months
Best Value
King West Townhomes offers the
best value
out of 95 condos in the King West neighbourhood
Return on Investment
King West Townhomes has the
highest ROI
out of 95 condos in the King West neighbourhood
Rental Yield
King West Townhomes yields the
highest rent prices
out of 95 condos in the King West neighbourhood
High Demand
King West Townhomes is the
most popular
building out of 95 condos in the King West neighbourhood
Sales vs Rental Values For This Condo
Average Cost Per Sqft
$907
Sales Price Range
$668,000 - $1,055,000
Rental Price Range
$2,500 - $3,600
Average Cost Per Sqft
$850
Sales Price Range
$877,500 - $1,150,000
Rental Price Range
$2,750 - $3,550
How Often Are Units Listed?
1 Bed + Den
850 - 850 SQFT
Average Sales Availability
Average Rental Availability
Ratio of Unit Type in Building
1%
Average Sales Availability
Average Rental Availability
Ratio of Unit Type in Building
60%
2 Bed + Den
825 - 1150 SQFT
Average Sales Availability
Average Rental Availability
Ratio of Unit Type in Building
2%
Average Sales Availability
Average Rental Availability
Ratio of Unit Type in Building
39%
Maintenance Fees

King West Townhomes vs The

King West Area
Less Expensive
per SQFT compared to the neighbourhood average
King West Townhomes's Avg
monthly maintenance
fee per SQFT
Neighbourhood Avg
monthly maintenance
fee price per SQFT
Similar condos