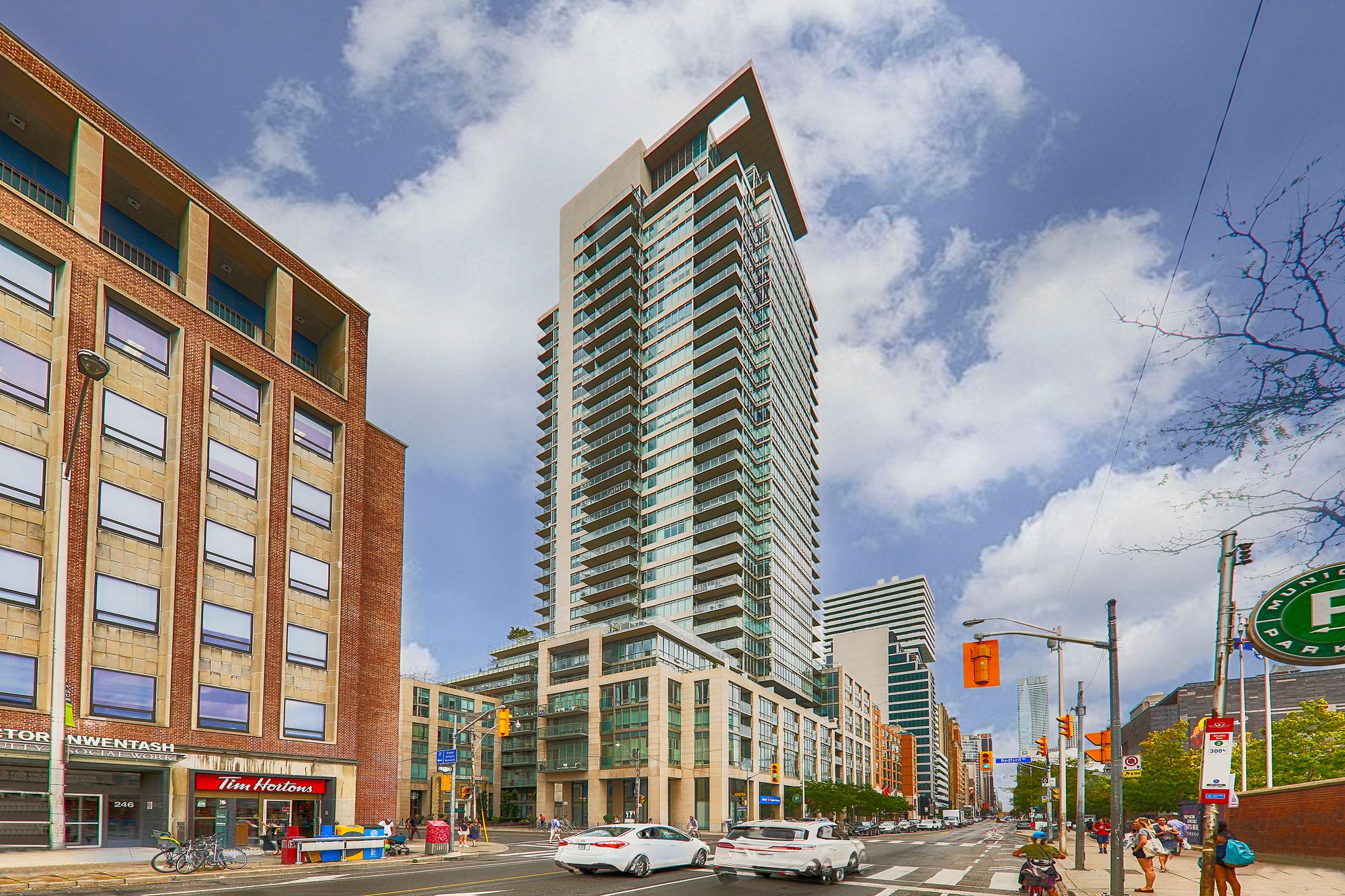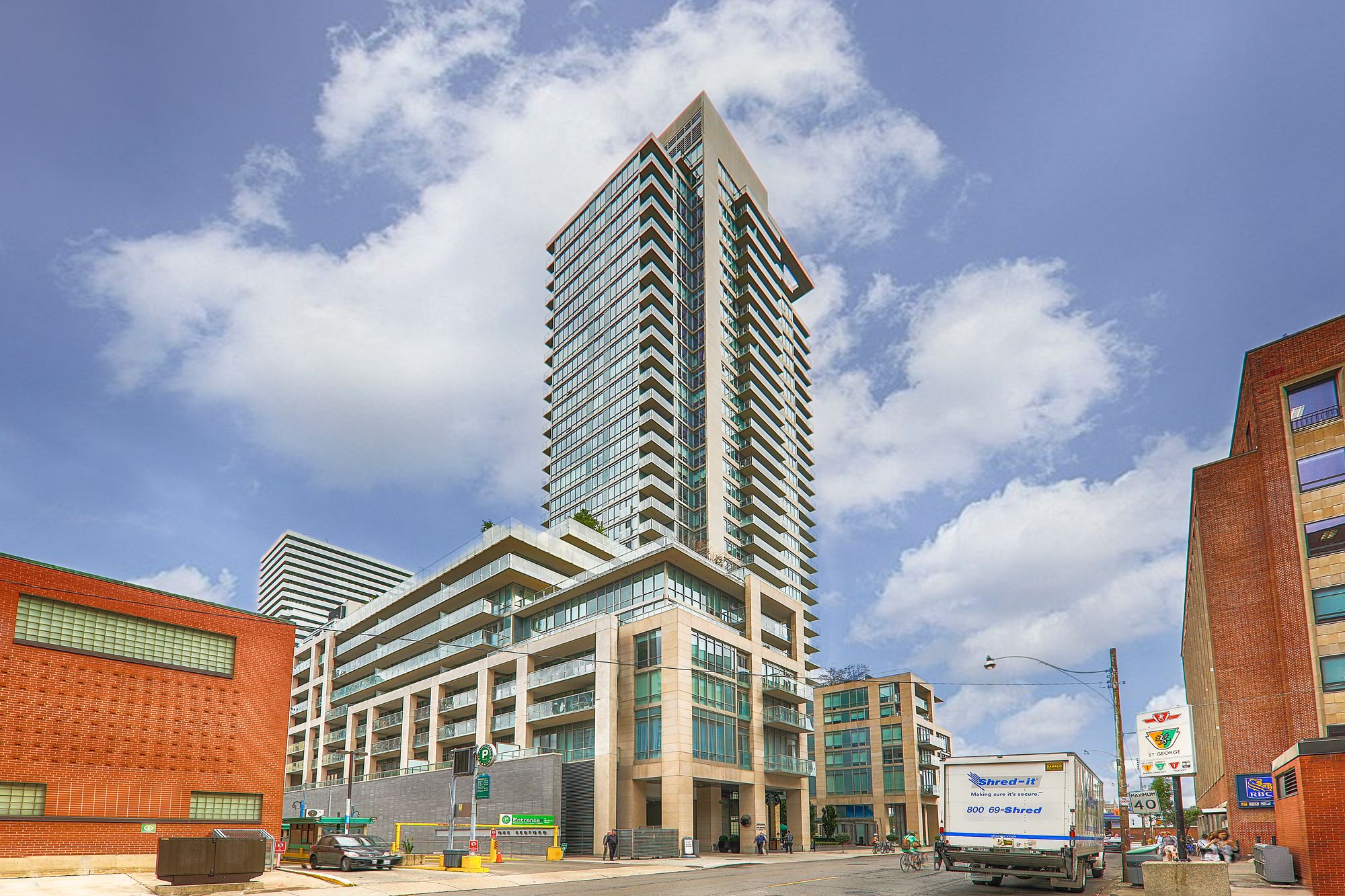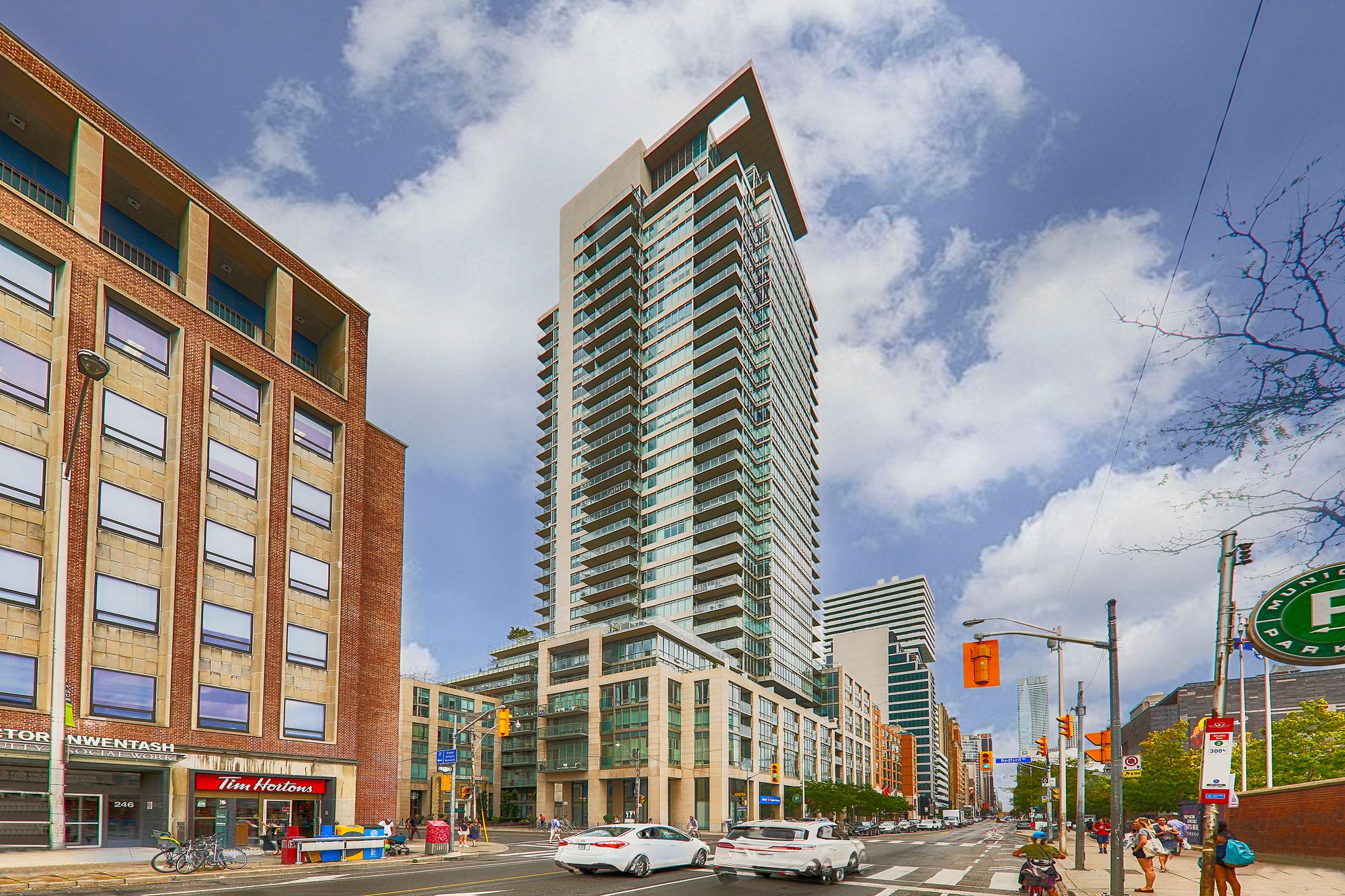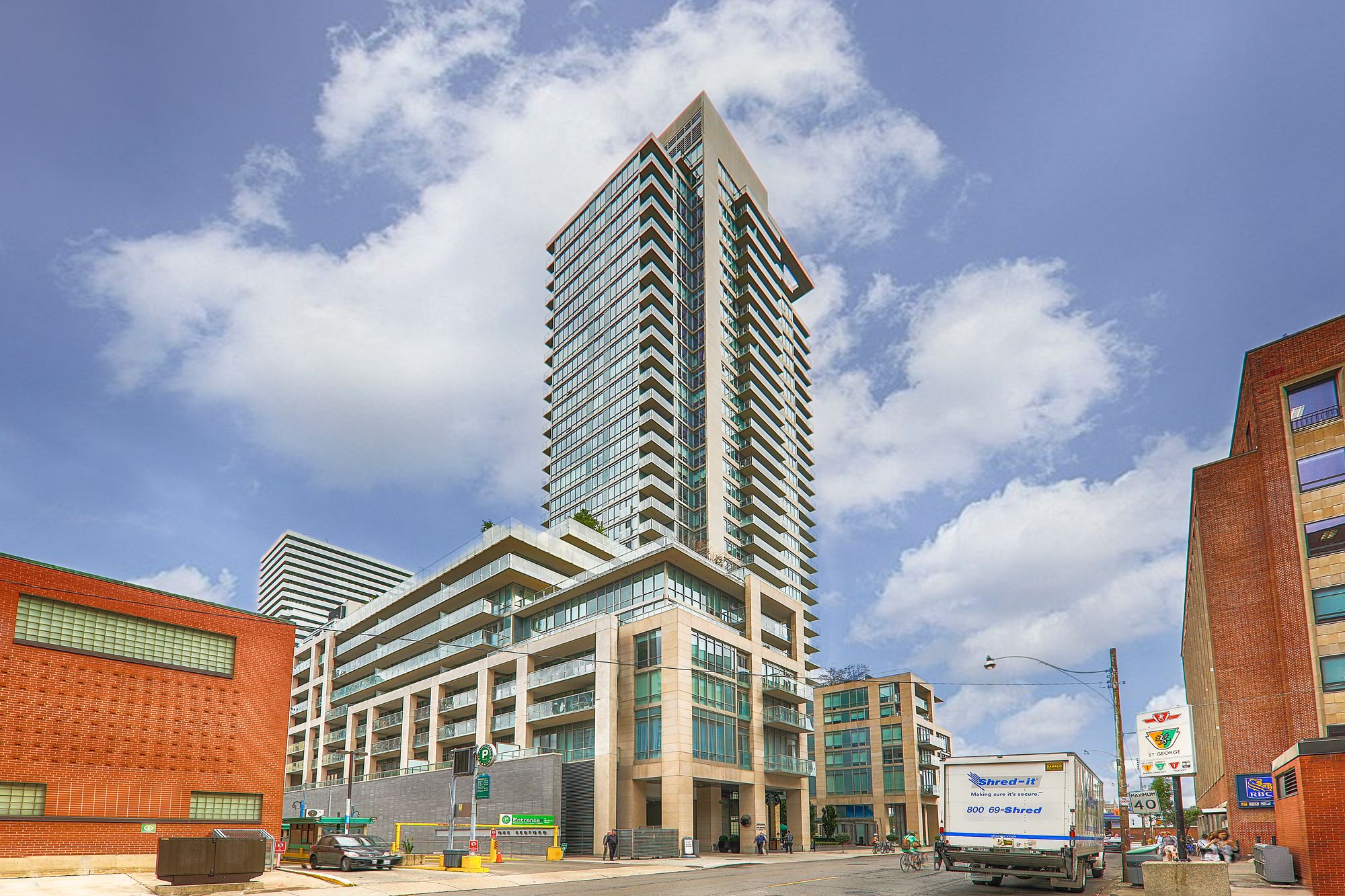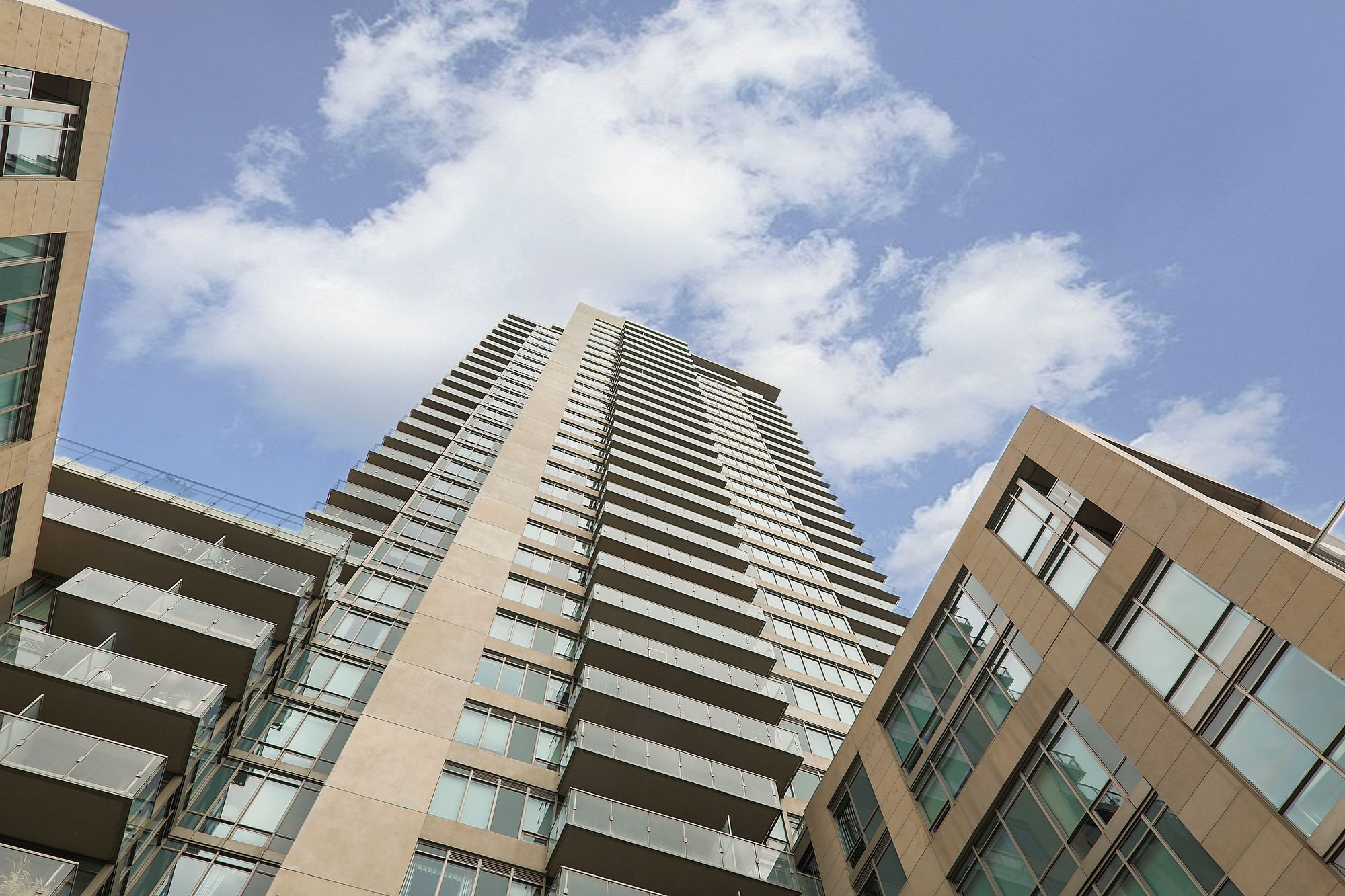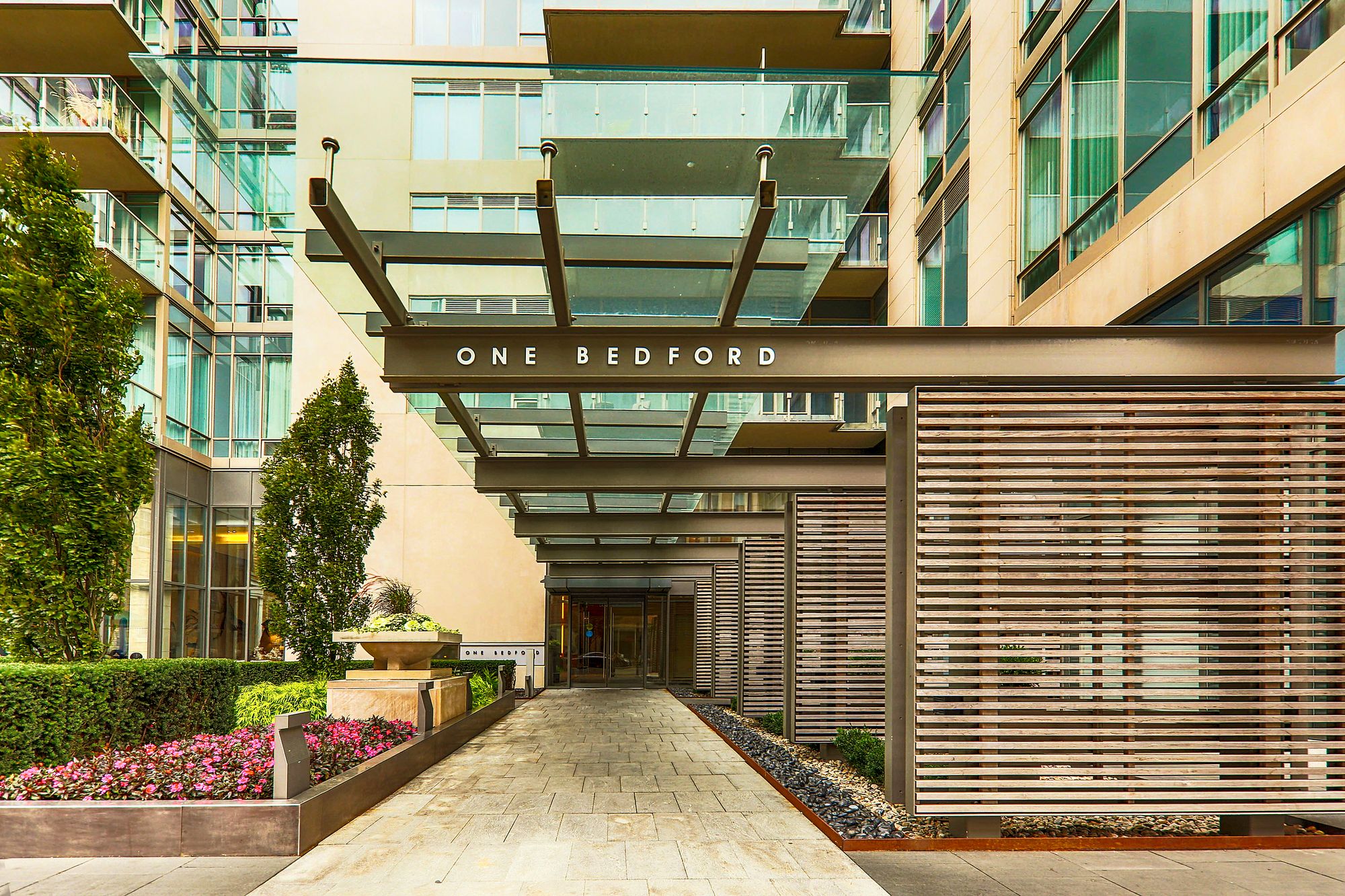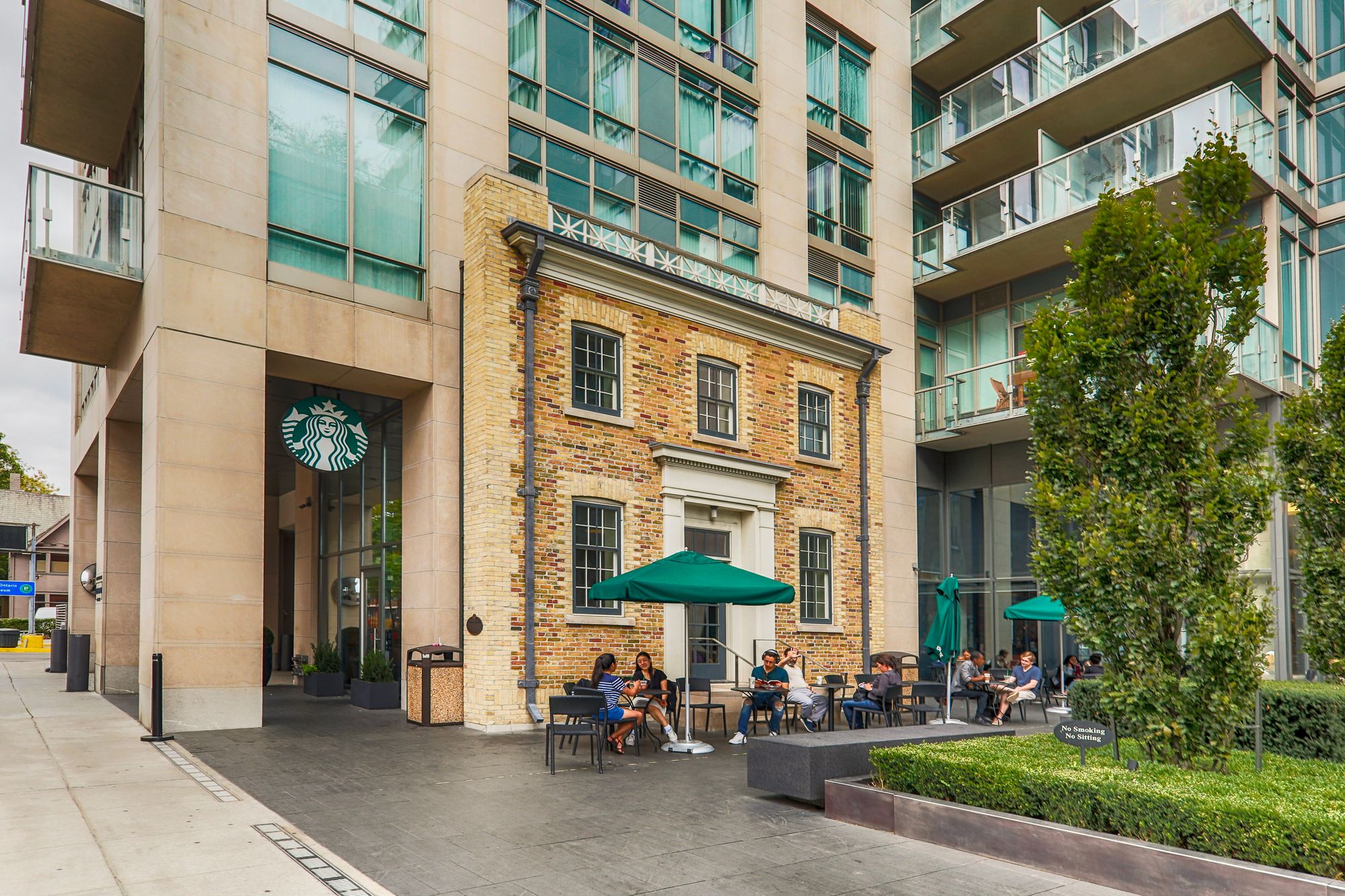 1 Bedford Rd
0
Listings for Sale
for Sale
1
Listing for Rent
for Rent
One Bedford
1 Bedford Rd
One Bedford
0
Listings for Sale
for Sale
1
Listing for Rent
for Rent
0
Developer
Lanterra Developments
Property Management
Crossbridge Condominium Services Ltd.
Unit Size Range
589 - 2700 SQFT
1 Bedford Rd, Toronto
About this condo
Welcome to One Bedford. These charming condos are located in the coveted Annex neighbourhood in downtown Toronto, and they're close to everything you could ever need. Residents here are only a quick walk away from St. George Station, and so the entire city is at their fingertips.
One Bedford Road was developed by Lanterra Developments, who is one of the most prolific builders in the city. The structure stands at 32 storeys high, and there are 254 units. The suites come in many different shapes and sizes, and in addition to one-bedroom, two-bedroom, and three-bedroom units, there are penthouse suites that reach up to over 4,000 square feet.
A sleek, modern design is on display here, and units are adorned with spacious balconies and so much more. Staying fit won't be a problem either because in addition to a state of the art fitness room, this development has an indoor saltwater pool and a yoga studio. There's even a steam room where you can unwind after a long day's work.
The Suites
The building was completed in 2011, and its suites are larger than many of the Toronto condos for sale on the market today. The units in this building range from 596 square feet to 4,291 square feet.
These condos are adorned with soaring ceilings that can reach up to 10 feet high in some units. This is beautifully complimented by floor to ceiling windows, which together allow for the suites to be bathed in natural light.
Residents will be able to enjoy building amenities like a billiards room and a rooftop patio that overlooks the entire city. There's nothing quite like peering over the big city while being above it all.
There's always plenty to do around One Bedford, but if you're just looking for a quick caffeine fix, you can always just pop into the Starbucks located on the ground floor of the building. If you're the type of person who needs your daily Starbucks fix, just imagine having your very own cafe in your building!
The Neighbourhood
1 Bedford Rd is located in the affluent Annex neighbourhood. Condos in this part of town are some of the most sought after in the entire city.
1 Bedford Road is a great address for university students because it's only seconds away from the University of Toronto St. George Campus. This is the largest campus in Canada, and some would argue the most prestigious as well. Some of the most well know departments of U of T are its Faculty of Law and the Rotman School of Management.
The Royal Ontario Museum is here as well. This museum, commonly known as the ROM, has one of the best collections in North America, and it will often have world traveling exhibits on display. You may want to get a membership!
Interested in the nightlife? There are numerous bars and restaurants located in the surrounding neighbourhood, and they range from boutique cafes to classic Irish Pubs. Residents of this building never need to worry about what to do on a night out.
If you're the type of person who's enchanted by government legislature, you may also be interested in Queen's Park. It's the home of the Legislative Assembly of Ontario, and it's a stunning building in its own right. Even if you don't work here, Queen's Park is still a nice place to find a bench and read a book.
Transportation
These condos are surrounded with world class transit options. St. George Station is only steps away, and this acts as one of the city's primary transfer stations. From here, you can board either Line 1 Yonge-University, or you can hop on Line 2 Bloor-Danforth. Museum Station is also nearby, and it's part of Line 1 Yonge-University.
There is also a good amount of street level transit in the neighbourhood. One highlight is Route 26 Dupont. This serves the near entirety of Dupont Street, and it begins at Jane Station to the west, and ends at St. George Station to the east. This is a phenomenal choice for anyone who's looking to take local public transit.
This is a great place for motorists too because it's so close to the city's major thoroughfares. Toronto is largely built around Bloor and Yonge streets, and they are right at the doorstep of this building, making the entire GTA at your fingertips. The Don Valley Parkway — and by extension the Gardiner Expressway and Highway 401 — are imminently accessible too, so drivers can really get anywhere they need in the city.
0
Listings For Sale
Interested in receiving new listings for sale?
1
Listings For Rent
Interested in receiving new listings for rent?
Amenities
Maintenance Fees Cover
Maintenance fees include
Water
Owner / renter pays separately
Hydro
Heat
Air Conditioning
Past Sold & Rented Listings
Stats, Trends & Rankings
Price Per Square Foot
One Bedford vs The
Annex Area
More Expensive
per SQFT compared to the neighbourhood average
One Bedford's Avg
price per SQFT
Neighbourhood Avg
price per SQFT
Building Trends At One Bedford
Days on Market
Units at One Bedford spend an average of
12
Days on Market
based on recent sales
List vs Selling Price
On average, these condos sell for
above
the list price.

Offer Competition
Condos in this building have an
AVERAGE
chance of receiving
Multiple Offers
Turnover of Units
On average, each unit is owned for
7.6
YEARS
before being sold again
Property Value
Increase
in property value within the past twelve months
Price Ranking
Highest price per SQFT out of
38
condos in The Annex area
Sold Units
9
Units were
Sold
over the past twelve months
Rented Units
23
Units were
Rented
over the past twelve months
Best Value
One Bedford offers the
best value
out of 38 condos in neighbourhood
Return on Investment
One Bedford has the
highest ROI
out of 38 condos in neighbourhood
Rental Yield
One Bedford yields the
highest rent prices
out of 38 condos in neighbourhood
High Demand
One Bedford is the
most popular
building out of 38 condos in neighbourhood
Sales vs Rental Values For This Condo
Average Cost Per Sqft
$1,260
Sales Price Range
$900,000 - $930,000
Rental Price Range
$2,800 - $2,800
1 Bed + Den
597 - 756 SQFT
Rental Price Range
$2,450 - $3,500
Average Cost Per Sqft
$1,915
Sales Price Range
$1,900,000 - $3,450,000
Rental Price Range
$3,150 - $13,500
2 Bed + Den
1122 - 2200 SQFT
Average Cost Per Sqft
$1,940
Sales Price Range
$3,000,000 - $5,000,000
Rental Price Range
$4,200 - $4,300
How Often Are Units Listed?
Average Sales Availability
Average Rental Availability
Ratio of Unit Type in Building
7%
1 Bed + Den
589 - 946 SQFT
Average Sales Availability
Average Rental Availability
Ratio of Unit Type in Building
28%
Average Sales Availability
Average Rental Availability
Ratio of Unit Type in Building
45%
2 Bed + Den
1020 - 2200 SQFT
Average Sales Availability
Average Rental Availability
Ratio of Unit Type in Building
20%
Average Sales Availability
Average Rental Availability
Ratio of Unit Type in Building
1%
3 Bed + Den
2400 - 2400 SQFT
Average Sales Availability
Average Rental Availability
Ratio of Unit Type in Building
1%
Maintenance Fees

One Bedford vs The

Annex Area
Less Expensive
per SQFT compared to the neighbourhood average
One Bedford's Avg
monthly maintenance
fee per SQFT
Neighbourhood Avg
monthly maintenance
fee price per SQFT
Similar condos