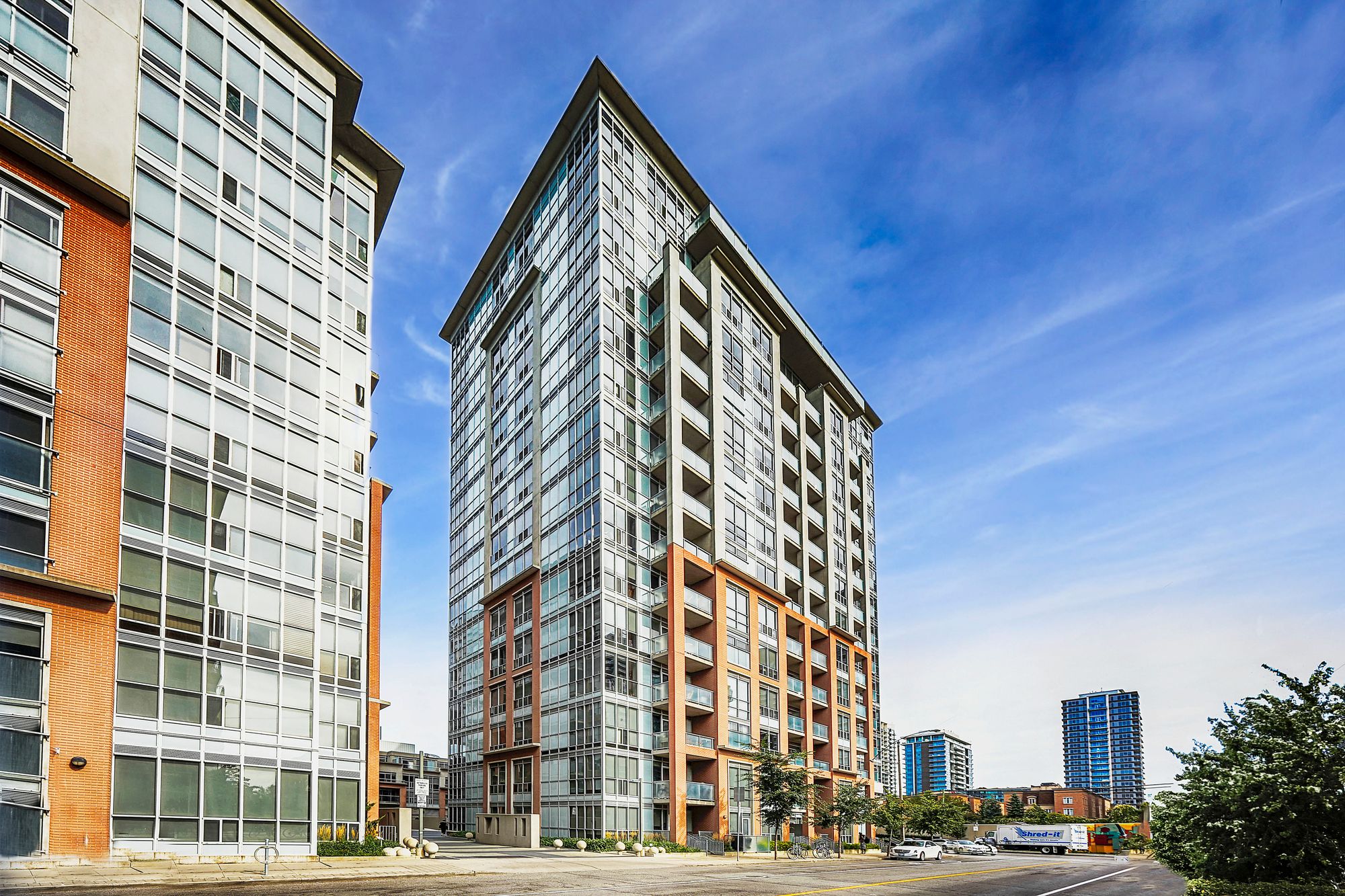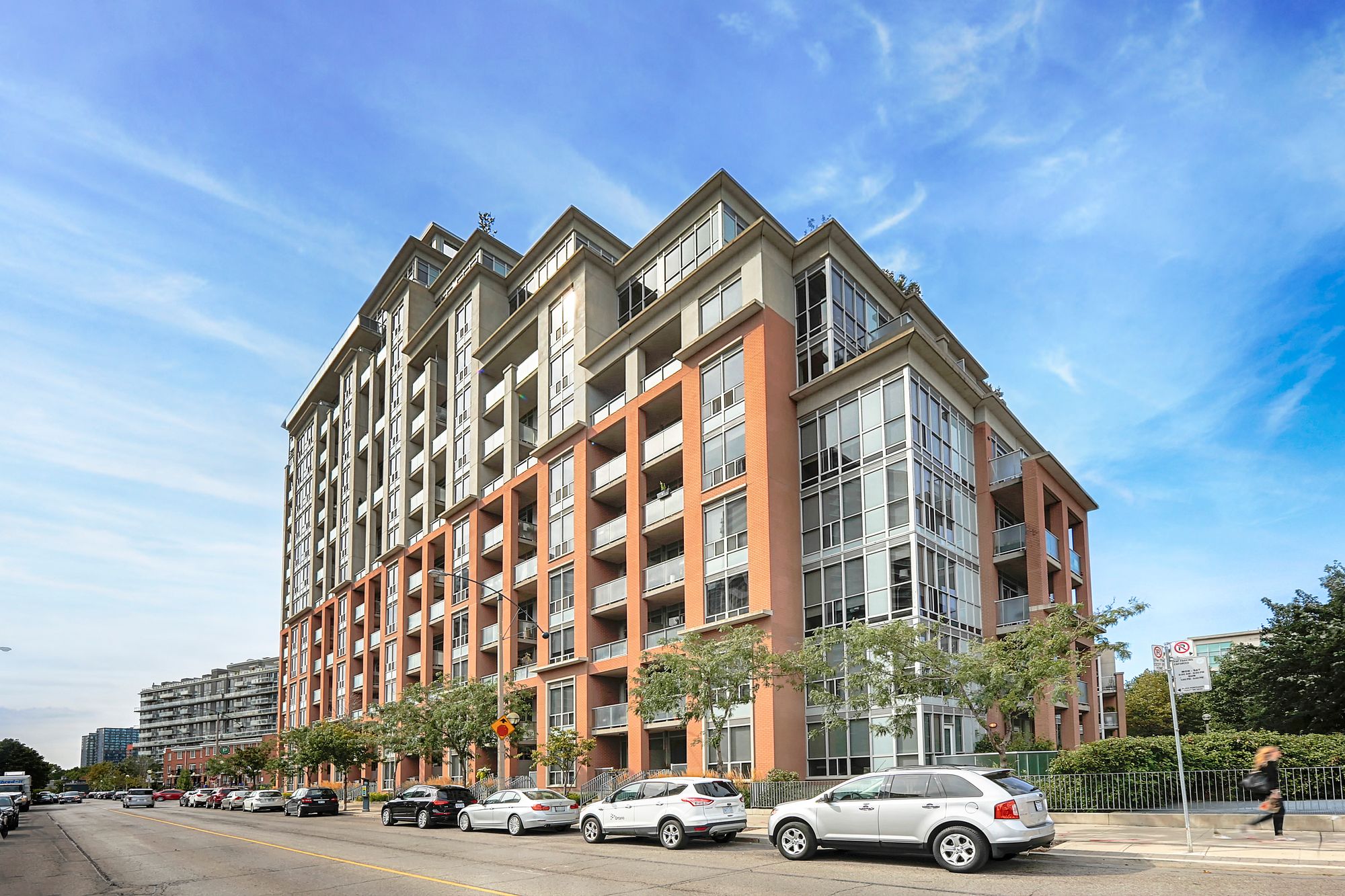 1 Shaw St
3
Listings for Sale
for Sale
2
Listings for Rent
for Rent
DNA Condos
1 Shaw St
DNA Condos
3
Listings for Sale
for Sale
2
Listings for Rent
for Rent
0
Developer
Canderel Stoneridge
Property Management
St George Property Management
Unit Size Range
335 - 1410 SQFT
1 Shaw St, Toronto
About this loft
Loft Overview
It's not all that often that a building is so well received it warrants not only a second, but a third building. After the completion of the DNA Condos at 1 Shaw Street, however, two more buildings became part and parcel of the DNA complex — DNA North Tower Condos at 1005 and DNA 3 Condos at 1030 King Street West. Together, the complex is now home to more than 1,000 Toronto condos.
At 1 Shaw, however, just 317 homes can be found. Built in 2006 by Canderel Stoneridge, the DNA Condos reaches to a substantial, yet humble 16 storeys. The façade is also chic without being overbearing: red brick climbs halfway up the building, with neutral stone taking over from there, and of course plenty of glass throughout.
Prospective buyers are drawn to the homes for the building's aesthetics as well as its amenities. Both of these come together in the sleek lobby with its monochromatic grey design and 24-hour concierge.
Residents also have access to a gym and sauna, while the ideal way to lose one's breath might involve taking in the striking views from the rooftop terrace instead. Here, friends, families, and neighbours can spend time in the garden, or grill up a feast on the shared barbecues. The building also features a fireplace lounge and a party room, visitor parking, and not to mention Massey Harris Park is just downstairs.
The Suites
Toronto condos for sale at DNA range from bachelor units, which start at around 400 square feet, to those boasting three bedrooms, and even penthouses that cover nearly 1,400 square feet.
Residents can also enjoy spending time in their private outdoor spaces, which typically consists of balconies with a gas barbecue hookup. Alternatively, those in penthouse units can plant a garden or dine al fresco on the regular on their larger terraces.
Open concept layouts are abundant at the DNA Condos, with a soft loft feel in many of the units. Ceiling heights reach to 9 feet, with floor-to-ceiling windows and exposed concrete found throughout. Other luxurious materials that grace the homes at 1 Shaw include hardwood, stainless steel, and granite.
The Neighbourhood
The options truly are endless when living at 1 Shaw — in terms of groceries, entertainment, dining out, and more. Technically located in King West neighbourhood just outside the confines of Liberty Village, residents won't be reprimanded for calling either area home.
In Liberty Village, cobblestone meets the tech and design industries. Innovative businesses have set up shop in this historical neighbourhood, taking advantage of the lofty spaces found in its previously industrial buildings. This area is also as practical as it is trendy: residents of the DNA Condos can walk just 11 minutes in order to reach the expansive Metro on Lynn Williams Street or its neighbouring Bulk Barn.
While new residents might get into a comfortable routine of spending their spare time in Liberty Village, there's much more to explore just outside of this area. To the north, Queen West is one of the coolest spots in the city, where residents of 1 Shaw can partake in some of the best window-shopping in the city.
Those heading out for date night will be pleased with the array of unique restaurants found along Queen West and on Ossington Avenue. Alternatively, a night on the town might include taking in a play at the Theatre Centre, or dancing at a live concert at the Drake Underground or the Great Hall.
Queen West is also home to many businesses that make running errands a breeze. There's an enormous (and inexpensive) FreshCo at Queen and Gladstone, and after stopping here residents can grab a freshly baked baguette from Mabel's Bakery.
Green space is also abundant around the DNA Condos. Not only is Massey Harris Park just next door, but those looking for a little more room to run around can walk just 8 minutes in order to reach Trinity Bellwoods Park.
Transportation
Getting around the city is easy. For one, King Street is less than a block away. And while this might also be beneficial to drivers, it's especially handy for those taking the TTC. King streetcars make stops at King and Shaw before heading east or west; westbound journeys will land residents in Parkdale, while those heading east can transfer onto the Yonge-University-Spadina line at St. Andrew Station.
Drivers can use Strachan to reach Lake Shore Boulevard West, or Jameson in order to access the Gardiner Expressway. From the latter, one can zip along the southern end of the city before transferring onto the 427 to the west or the Don Valley Parkway to the east.
3
Listings For Sale
Interested in receiving new listings for sale?
2
Listings For Rent
Interested in receiving new listings for rent?
Amenities
Maintenance Fees Cover
Maintenance fees include
Water
Owner / renter pays separately
Hydro
Heat
Air Conditioning
Past Sold & Rented Listings
Stats, Trends & Rankings
Price Per Square Foot
DNA Condos vs The
King West Area
Less Expensive
per SQFT compared to the neighbourhood average
DNA Condos's Avg
price per SQFT
$1,133
/ SQFT
Neighbourhood Avg
price per SQFT
$1,146
/ SQFT
Building Trends At DNA Condos
Days on Market
Units at DNA Condos spend an average of
6
Days on Market
based on recent sales
List vs Selling Price
On average, these lofts sell for
above
the list price.

Offer Competition
Lofts in this building have a
HIGH
chance of receiving
Multiple Offers
Turnover of Units
On average, each unit is owned for
5.5
YEARS
before being sold again
Property Value
Increase
in property value within the past twelve months
Price Ranking
Highest price per SQFT out of
95
condos in the King West area
Sold Units
18
Units were
Sold
over the past twelve months
Rented Units
30
Units were
Rented
over the past twelve months
Best Value
DNA Condos offers the
best value
out of 95 condos in the King West neighbourhood
Return on Investment
DNA Condos has the
highest ROI
out of 95 condos in the King West neighbourhood
Rental Yield
DNA Condos yields the
highest rent prices
out of 95 condos in the King West neighbourhood
High Demand
DNA Condos is the
most popular
building out of 95 condos in the King West neighbourhood
Sales vs Rental Values For This Loft
Average Cost Per Sqft
$935
Sales Price Range
$595,000 - $800,000
Rental Price Range
$1,880 - $2,350
1 Bed + Den
580 - 700 SQFT
Average Cost Per Sqft
$988
Sales Price Range
$630,000 - $777,801
Rental Price Range
$2,250 - $2,400
Average Cost Per Sqft
$991
Sales Price Range
$825,000 - $915,000
Rental Price Range
$2,450 - $3,000
2 Bed + Den
1027 - 1400 SQFT
Average Cost Per Sqft
$999
Sales Price Range
$1,391,000 - $1,391,000
Rental Price Range
$2,700 - $2,700
How Often Are Units Listed?
Average Sales Availability
Average Rental Availability
Ratio of Unit Type in Building
4%
Average Sales Availability
Average Rental Availability
Ratio of Unit Type in Building
47%
1 Bed + Den
580 - 810 SQFT
Average Sales Availability
Average Rental Availability
Ratio of Unit Type in Building
26%
Average Sales Availability
Average Rental Availability
Ratio of Unit Type in Building
20%
2 Bed + Den
895 - 1400 SQFT
Average Sales Availability
Average Rental Availability
Ratio of Unit Type in Building
3%
Average Sales Availability
Average Rental Availability
Ratio of Unit Type in Building
2%
Maintenance Fees

DNA Condos vs The

King West Area
Less Expensive
per SQFT compared to the neighbourhood average
DNA Condos's Avg
monthly maintenance
fee per SQFT
$0.67
/ SQFT
Neighbourhood Avg
monthly maintenance
fee price per SQFT
$0.75
/ SQFT
Similar lofts