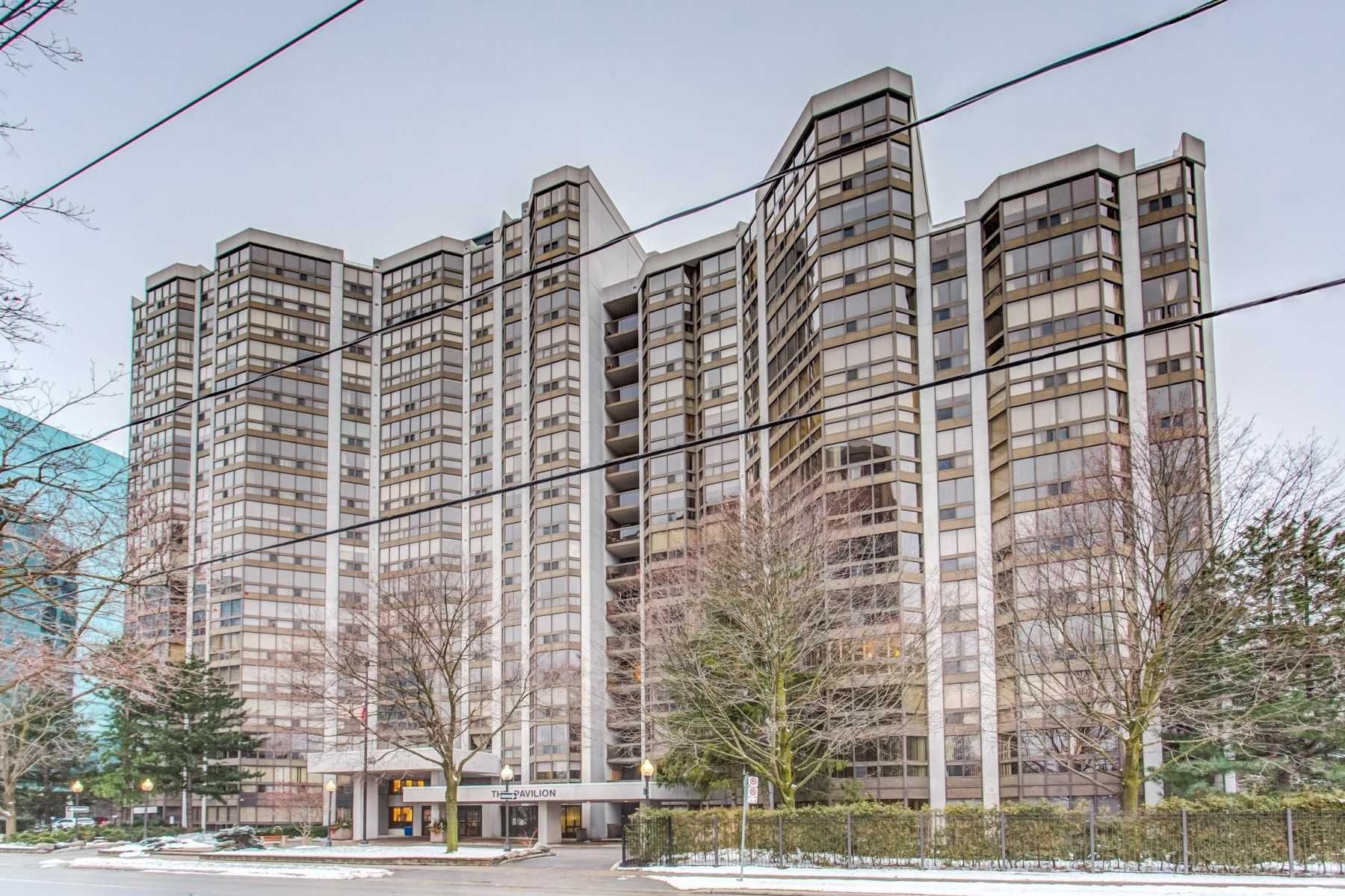 10 Kenneth Ave
2
Listings for Sale
for Sale
0
Listings for Rent
for Rent
The Pavilion Condos
10 Kenneth Ave
The Pavilion Condos
2
Listings for Sale
for Sale
0
Listings for Rent
for Rent
0
Developer
H&R Developments
Property Management
Pro-House Management
Unit Size Range
900 - 1499 SQFT
10 Kenneth Ave, Toronto
About this condo
The Pavilion Condos is a 15 storey residence in the Willowdale neighbourhood. Located at 10 Kenneth Ave, this mid-rise tower features a glass facade, with large bay windows, and a rounded hotel-style driveway for easy pickups and drop offs.
The property was completed in 1987 – a time when condo floor plans provided more square footage than what's typically offered in modern Toronto condos. Price per square foot is well below the GTA average and as a result, these condos offer exceptional value.
Residents of 10 Kenneth Ave get more than a great deal with a home in this building; there's an indoor pool, saunas, a fitness centre, a concierge service, and underground parking.
The Suites
For families who are feeling the squeeze in modern condo units, it's nice to find a building where there's room to grow. 10 Kenneth Ave contains 201 North York condos, and there isn't a small suite in the building. Units range in size from 900 square foot floor plans to almost 1500 square feet.
Prospective buyers with eyes on this property should expect some differences between units; as this is an older condo, some suites require more upgrading than others. Most units feature hardwood and hard surface floors. Spacious kitchens allow for a small table and cabinets are large enough to accommodate the most accomplished home bakers.
Most units have apartment-like layouts, with a separate kitchen and living space. These homes have large bedrooms and large bathrooms and storage space is also abundant. Buyers won't get a private balcony here and that could be a drawback for some; however, floor to ceiling window walls keep these homes bright and warm and the neighbourhood has more than enough nature to cover off on a missing balcony.
The Neighbourhood
Willowdale is a North York neighbourhood with a distinctly family friendly feel; a popular landing spot for first time home buyers, this commuter friendly area wields an enviable location beside the 401 and sits directly on a subway line. Of course, residents of The Pavilion Condos don't have to venture outside of their own neighbourhood to find food and fun.
Yonge Street is only two blocks west of the building and the street is lined with restaurants, boutiques, and pubs. There's Union Social Eatery for food and drinks on a rooftop patio, Nomé Izakaya for scrumptious Japanese cuisine, and also all of the well known chains like McDonald's and Taco Bell.
Yonge-Eglinton Centre is only a 10 minute walk from the condos — here residents can find a large number of boutiques and big box retailers and also salons and athletic clubs. Scenic walking trails and playgrounds can be found at the nearby Willowdale Park, and there are private and public schools in the neighbourhood.
Transportation
10 Kenneth Ave is a great option for condo buyers who like to run their daily errands on foot, but who don't mind needing a vehicle or transit from time to time: Yonge-Eglinton Centre provides a one stop shop for daily errands, but it's a bit far for large grocery runs on foot.
Public transit users have excellent TTC service in the area: Sheppard - Yonge Subway Station is roughly a 10 minute walk from the building.
Drivers don't need to spend all day in city traffic — because they can reach the 401 via Yonge Street in just 3 minutes.
2
Listings For Sale
Interested in receiving new listings for sale?
0
Listings For Rent
Interested in receiving new listings for rent?
Amenities
Maintenance Fees Cover
Maintenance fees include
None
Owner / renter pays separately
Hydro
Heat
Air Conditioning
Water
Past Sold & Rented Listings
Stats, Trends & Rankings
Price Per Square Foot
The Pavilion Condos vs The
Willowdale Area
Less Expensive
per SQFT compared to the neighbourhood average
The Pavilion Condos's Avg
price per SQFT
Neighbourhood Avg
price per SQFT
Building Trends At The Pavilion Condos
Days on Market
Units at The Pavilion Condos spend an average of
13
Days on Market
based on recent sales
List vs Selling Price
On average, these condos sell for
above
the list price.

Offer Competition
Condos in this building have an
AVERAGE
chance of receiving
Multiple Offers
Turnover of Units
On average, each unit is owned for
14.7
YEARS
before being sold again
Property Value
Increase
in property value within the past twelve months
Price Ranking
Highest price per SQFT out of
107
condos in the Willowdale area
Sold Units
6
Units were
Sold
over the past twelve months
Rented Units
9
Units were
Rented
over the past twelve months
Best Value
The Pavilion Condos offers the
best value
out of 107 condos in the Willowdale neighbourhood
Return on Investment
The Pavilion Condos has the
highest ROI
out of 107 condos in the Willowdale neighbourhood
Rental Yield
The Pavilion Condos yields the
highest rent prices
out of 107 condos in the Willowdale neighbourhood
High Demand
The Pavilion Condos is the
most popular
building out of 107 condos in the Willowdale neighbourhood
Sales vs Rental Values For This Condo
1 Bed + Den
900 - 1164 SQFT
Average Cost Per Sqft
$598
Sales Price Range
$610,000 - $658,000
Rental Price Range
$2,300 - $2,600
Average Cost Per Sqft
$557
Sales Price Range
$801,000 - $801,000
2 Bed + Den
1289 - 1400 SQFT
Average Cost Per Sqft
$531
Sales Price Range
$685,000 - $735,000
Rental Price Range
$2,875 - $3,820
How Often Are Units Listed?
Average Sales Availability
Average Rental Availability
Ratio of Unit Type in Building
4%
1 Bed + Den
900 - 1400 SQFT
Average Sales Availability
Average Rental Availability
Ratio of Unit Type in Building
24%
Average Sales Availability
Average Rental Availability
Ratio of Unit Type in Building
17%
2 Bed + Den
1237 - 1442 SQFT
Average Sales Availability
Average Rental Availability
Ratio of Unit Type in Building
56%
Maintenance Fees

The Pavilion Condos vs The

Willowdale Area
More Expensive
per SQFT compared to the neighbourhood average
The Pavilion Condos's Avg
monthly maintenance
fee per SQFT
Neighbourhood Avg
monthly maintenance
fee price per SQFT
Similar condos