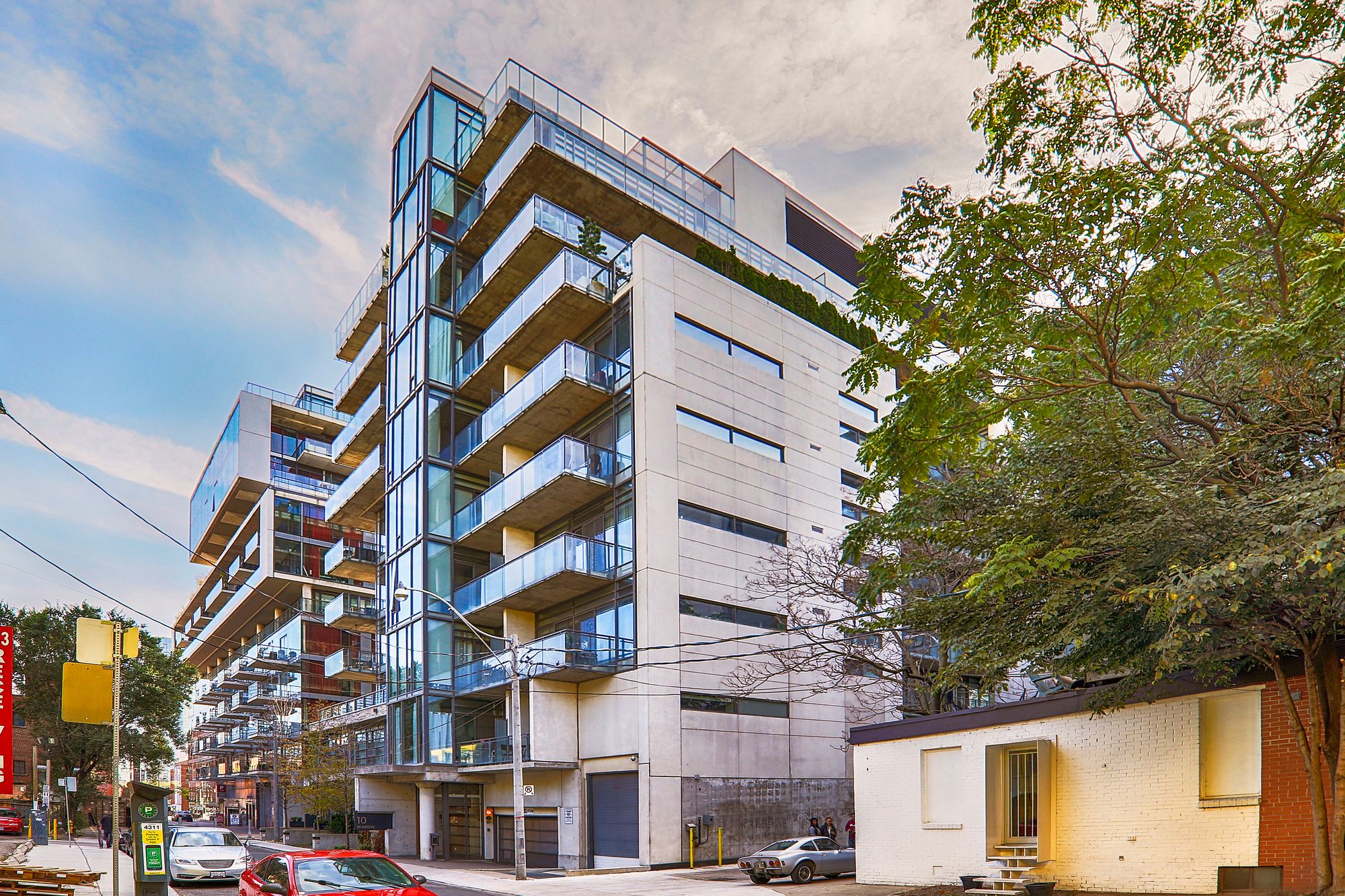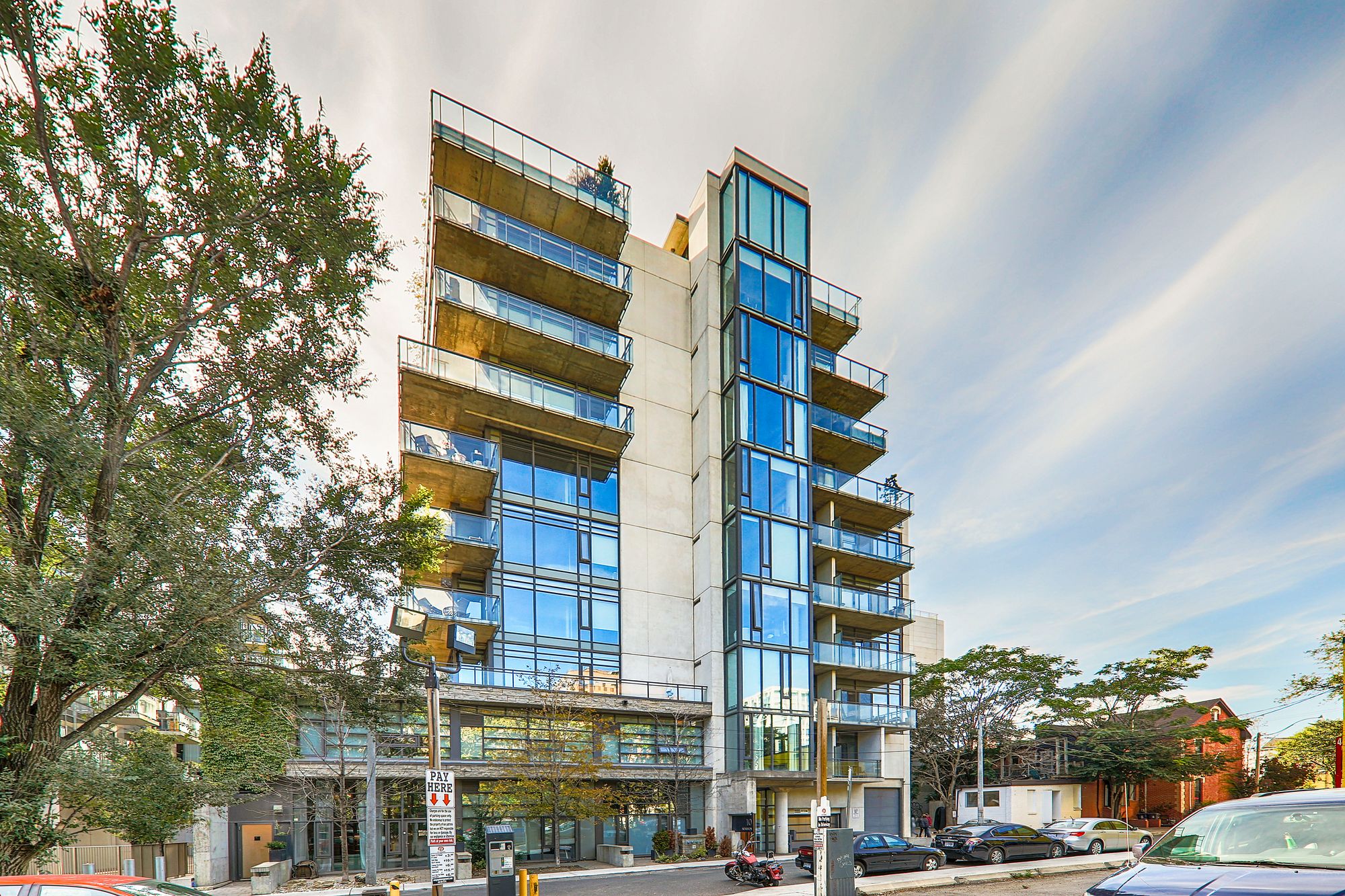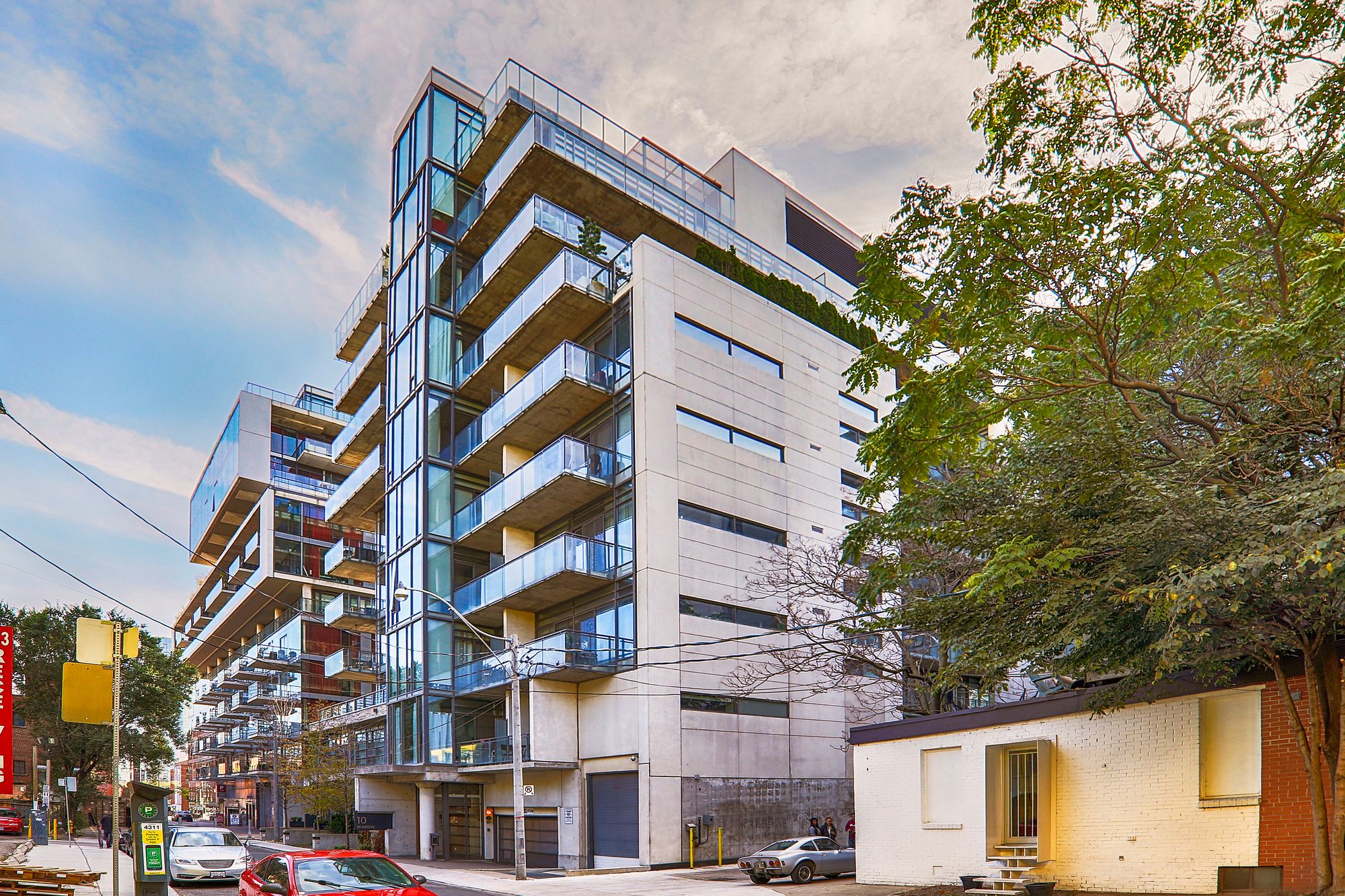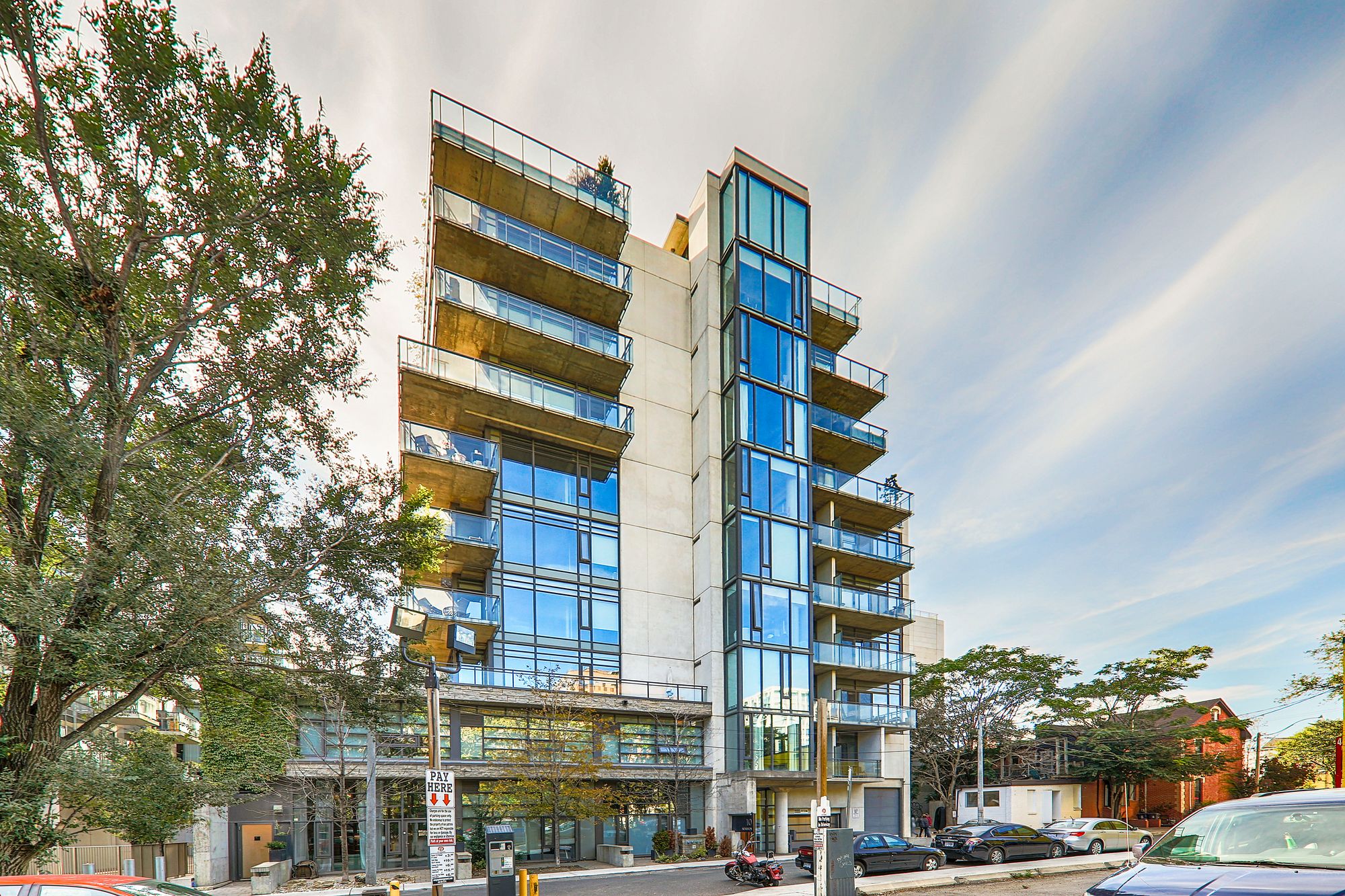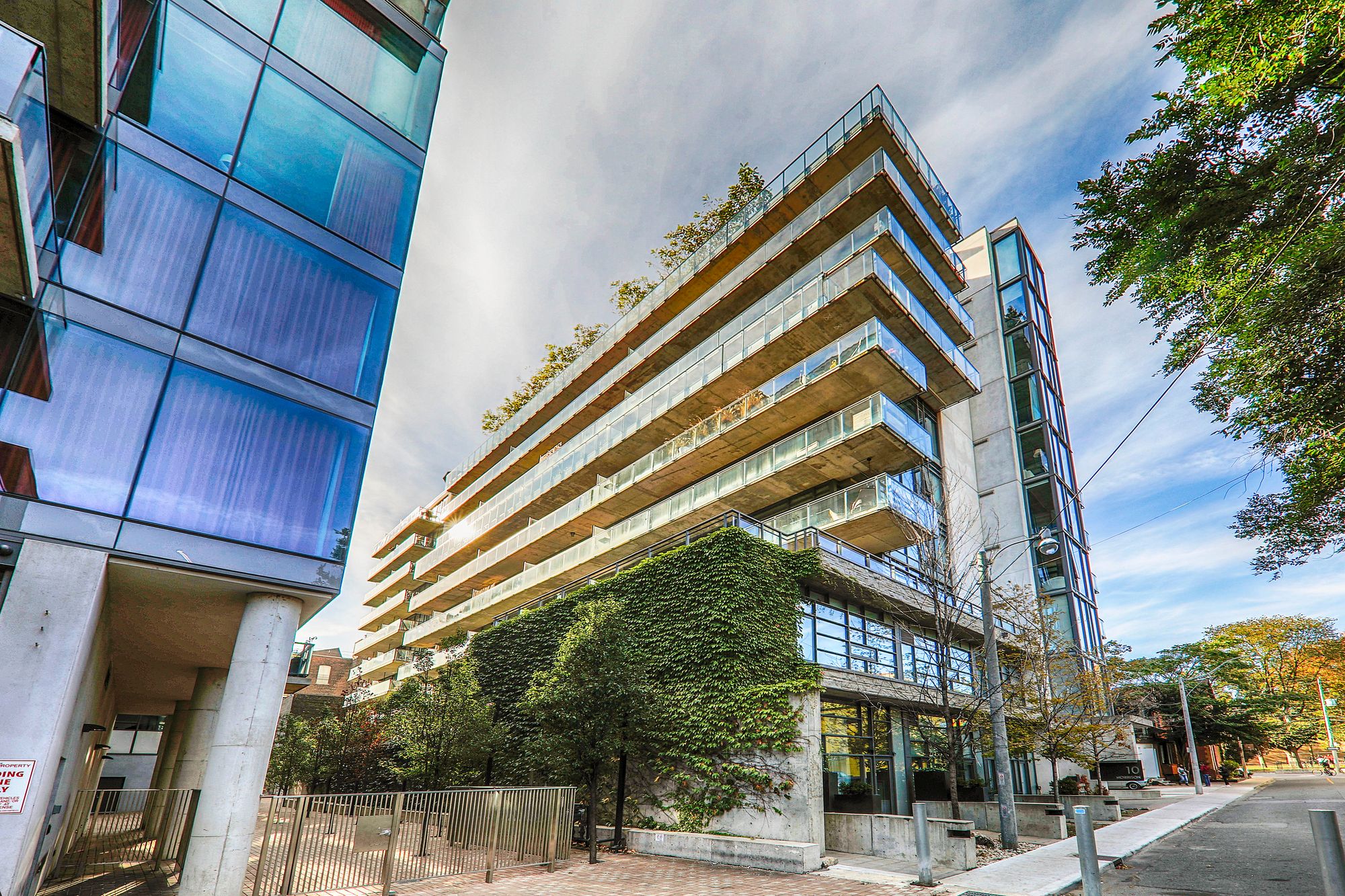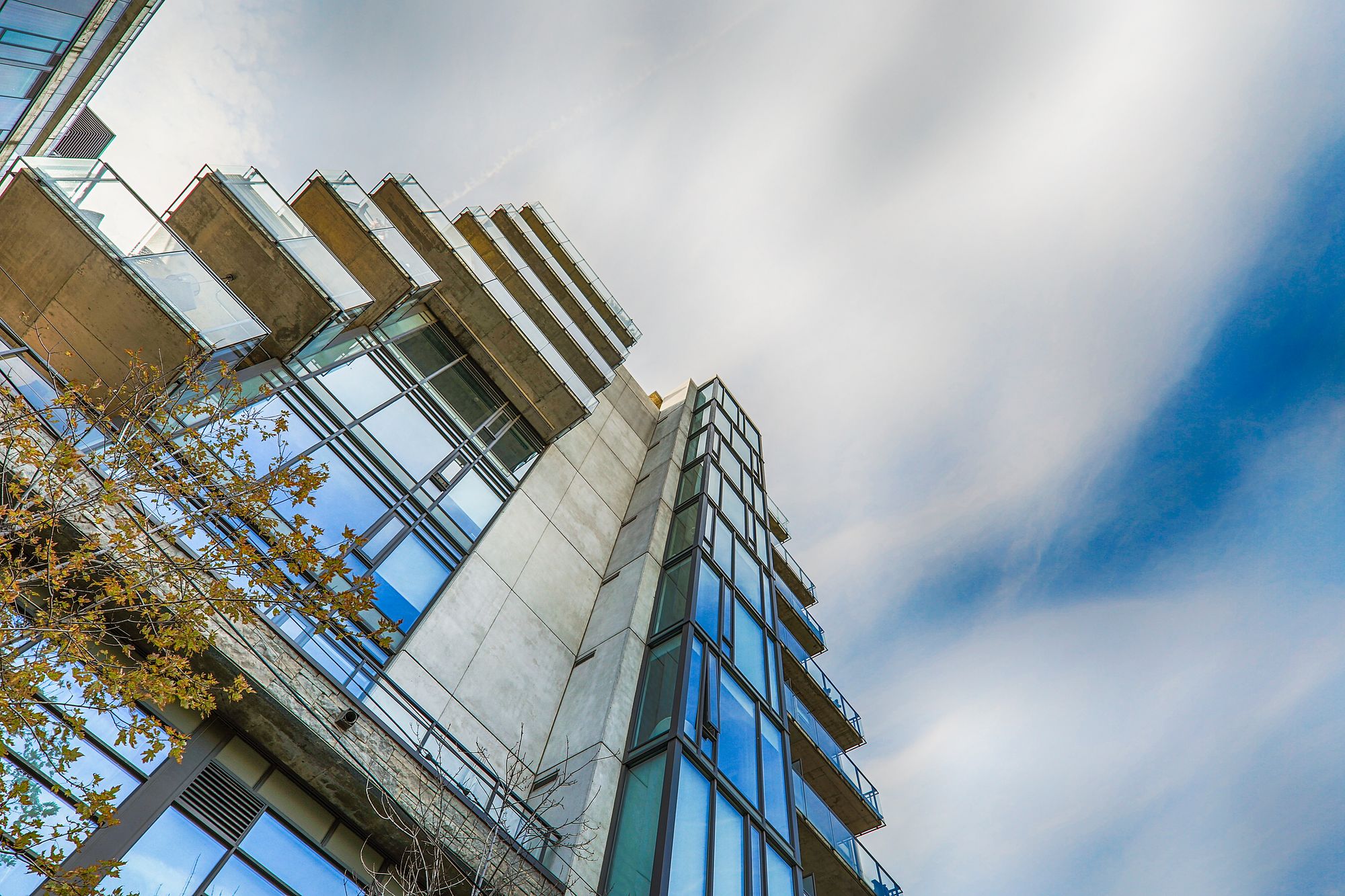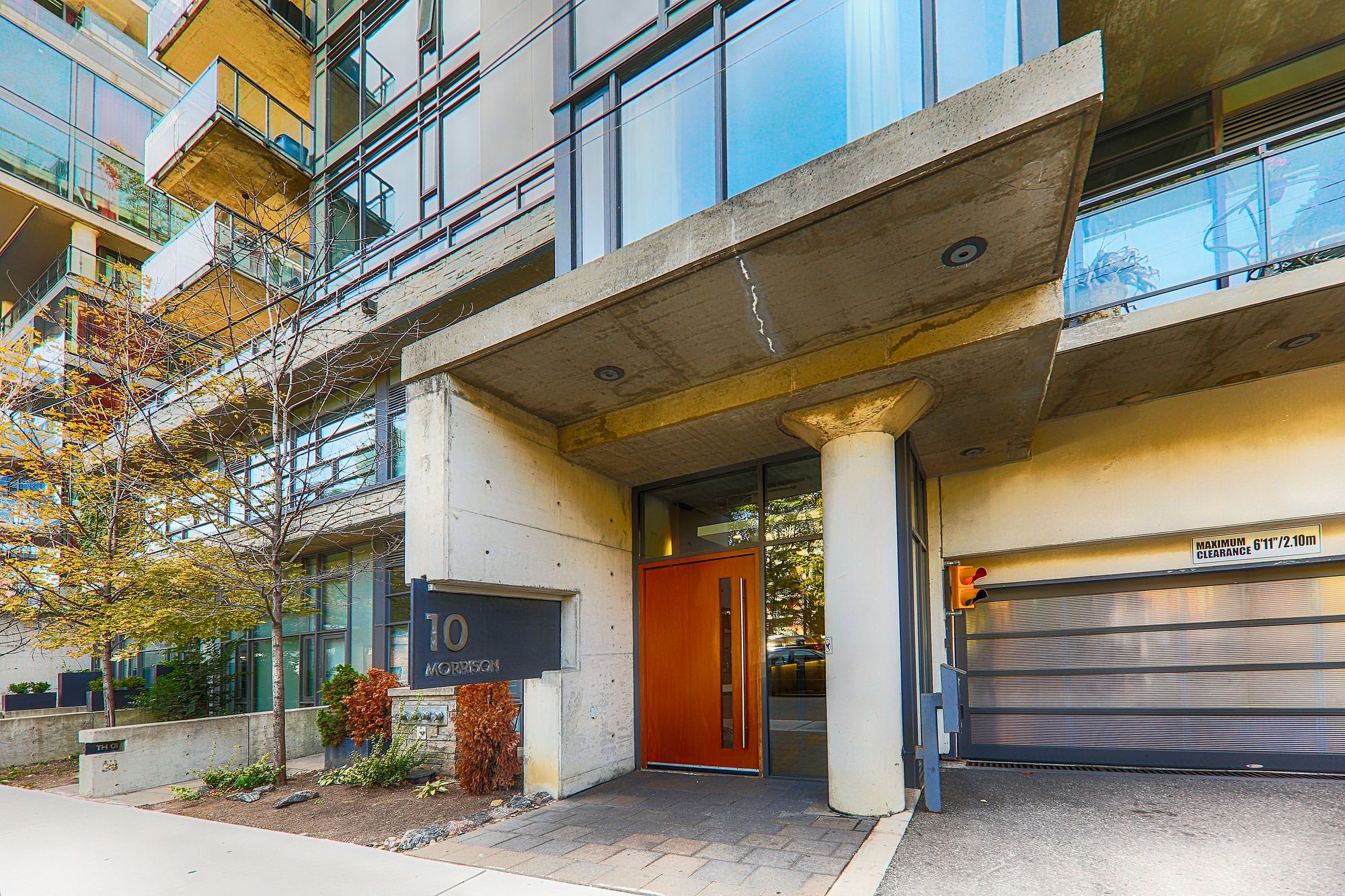 10 Morrison St
2
Listings for Sale
for Sale
1
Listing for Rent
for Rent
Fashion District Lofts
10 Morrison St
Fashion District Lofts
2
Listings for Sale
for Sale
1
Listing for Rent
for Rent
0
Developer
Freed Developments
Property Management
Goldview Property Management Ltd
Unit Size Range
517 - 3500 SQFT
10 Morrison St, Toronto
About this loft
In terms of style, setting and modernity, the Fashion District Lofts are quite the triple threat. There's nothing typical about the façade at 10 Morrison Street, and the interiors and residents certainly follow suit.
With plenty of cookie-cutter condos to go around, the Fashion District Lofts are a refreshing break from simplicity and routine. Even just the geometric exterior is enough to pique the interest of a passersby. Designed by Peter Freed, the king of the King West neighbourhood, it's no wonder this building is so intriguing.
Freed tends to cater to Torontonians in search of a certain lifestyle: fashionable and fabulous. As a result, his team at Freed Developments has outfitted the Fashion District Lofts with cantilevered glass balconies, an immense amount of oversized windows, and concrete and steel for an industrial-style juxtaposition.
Once inside the soft loft at 10 Morrison Street, residents and their guests will never fail to be impressed by the atrium, equipped with a miniature garden. Freed's ability to blend the raw with the polished, and the sleek with the natural, set the loft development a step above the rest.
Although the intimately-sized building leaves little room for common amenities, those that are afforded to residents are particularly useful. The loft is equipped with shared barbecues for grilling season, as well as visitor parking.
The Suites
When designing this building, Freed was clearly aware of the diverse group of buyers interested in living in the area. Accordingly, the 102 Toronto lofts come in all shapes and sizes, starting at approximately 500 square feet and reaching to around 3,000. Not surprisingly, some of the larger units have been featured in Toronto Life Magazine, including a couple of 3-bedroom homes with spacious terraces, fireplaces, and 11-foot ceilings, to name a few of the highlights.
Regardless of size, the contemporary vibe rings true throughout the building. Every unit at 10 Morrison Street is smooth, polished, and chic. Open concept layouts, as well as high ceilings (up to 12 feet tall) and accompanying floor-to-ceiling windows add a sense of both space and warmth. Hardwood flooring adds elegance to contrast with exposed concrete walls and ceilings, while glass finishes and exposed ductwork continue to ensure that these King West condos for sale are anything but standard white cube condos.
The Neighbourhood
Although the neighbourhood is definitely stylish today, the Fashion District wasn't originally named for its elegance. Instead, the area was dubbed the Fashion District thanks to the inhabitant garment industry as early as the turn of the 20th century. At this time textile warehouses and factories comprised the bulk of the buildings here, until the industry moved out of downtown toronto just after World War II.
While a number of industrial buildings have since been torn down, others have been salvaged and renovated in order to make way for modern shops, restaurants, bars, cafés, and galleries. Plus, being surrounded by Chinatown, the Entertainment District, and Queen West adds even more options for residents.
Within a short walk from 10 Morrison Street, residents can enjoy Italian fare at Buca or Gusto 101, hit Victoria Memorial Park or Trinity Bellwoods Park for a picnic, or gather groceries from the expansive Loblaws at Queen and Portland. The Thompson Diner is open 24-hours a day for when late night cravings hit, while the waterfront is also within reach of the Fashion District Lofts. Additionally, date night options are aplenty, including catching a film at the TIFF Bell Lightbox, some live theatre at the Royal Alexandra Theatre, or a performance by the Toronto Symphony Orchestra at Roy Thompson Hall.
Transportation
With its central location in downtown Toronto, those living at 10 Morrison Street never have a problem reaching all areas of the city. Drivers can make use of King and Queen Streets for travel within the immediate vicinity, while the Gardiner Expressway is also just minutes away for a speedy ride around the southern edge of the city. The Gardiner also offers convenient connections to other highways: the 427 to the west and the Don Valley Parkway to the east.
Those without cars are equally in luck — streetcars on King, Queen, Bathurst, and Spadina all make stops just minutes from the front doors of the Fashion District Lofts. The Queen and King routes offer connections at the Yonge-University-Spadina subway line, while the Bathurst streetcar can land travelers at Billy Bishop Toronto City Airport in just 15 minutes.
Alternatively, those wishing to cycle around can find bike lanes along Richmond and Adelaide streets. The Martin Goodman Trail that runs along the lakeshore is yet another great option for those traveling around the city on two wheels.
2
Listings For Sale
Interested in receiving new listings for sale?
1
Listings For Rent
Interested in receiving new listings for rent?
Amenities
Maintenance Fees Cover
Maintenance fees include
Water
Owner / renter pays separately
Hydro
Heat
Air Conditioning
Past Sold & Rented Listings
Stats, Trends & Rankings
Price Per Square Foot
Fashion District Lofts vs The
King West Area
More Expensive
per SQFT compared to the neighbourhood average
Fashion District Lofts's Avg
price per SQFT
Neighbourhood Avg
price per SQFT
Building Trends At Fashion District Lofts
Days on Market
Units at Fashion District Lofts spend an average of
21
Days on Market
based on recent sales
List vs Selling Price
On average, these lofts sell for
above
the list price.

Offer Competition
Lofts in this building have a
HIGH
chance of receiving
Multiple Offers
Turnover of Units
On average, each unit is owned for
5.8
YEARS
before being sold again
Property Value
Increase
in property value within the past twelve months
Price Ranking
Highest price per SQFT out of
95
condos in the King West area
Sold Units
7
Units were
Sold
over the past twelve months
Rented Units
6
Units were
Rented
over the past twelve months
Best Value
Fashion District Lofts offers the
best value
out of 95 condos in the King West neighbourhood
Return on Investment
Fashion District Lofts has the
highest ROI
out of 95 condos in the King West neighbourhood
Rental Yield
Fashion District Lofts yields the
highest rent prices
out of 95 condos in the King West neighbourhood
High Demand
Fashion District Lofts is the
most popular
building out of 95 condos in the King West neighbourhood
Sales vs Rental Values For This Loft
Average Cost Per Sqft
$1,009
Sales Price Range
$710,000 - $965,000
Rental Price Range
$2,500 - $2,850
1 Bed + Den
629 - 719 SQFT
Rental Price Range
$2,650 - $2,680
2 Bed + Den
1652 - 1652 SQFT
Average Cost Per Sqft
$907
Sales Price Range
$1,410,000 - $1,410,000
How Often Are Units Listed?
Average Sales Availability
Average Rental Availability
Ratio of Unit Type in Building
30%
1 Bed + Den
629 - 3500 SQFT
Average Sales Availability
Average Rental Availability
Ratio of Unit Type in Building
27%
Average Sales Availability
Average Rental Availability
Ratio of Unit Type in Building
33%
2 Bed + Den
1200 - 1652 SQFT
Average Sales Availability
Average Rental Availability
Ratio of Unit Type in Building
8%
Average Sales Availability
Average Rental Availability
Ratio of Unit Type in Building
3%
Average Sales Availability
Average Rental Availability
Ratio of Unit Type in Building
3%
Maintenance Fees

Fashion District Lofts vs The

King West Area
Less Expensive
per SQFT compared to the neighbourhood average
Fashion District Lofts's Avg
monthly maintenance
fee per SQFT
Neighbourhood Avg
monthly maintenance
fee price per SQFT
Similar lofts