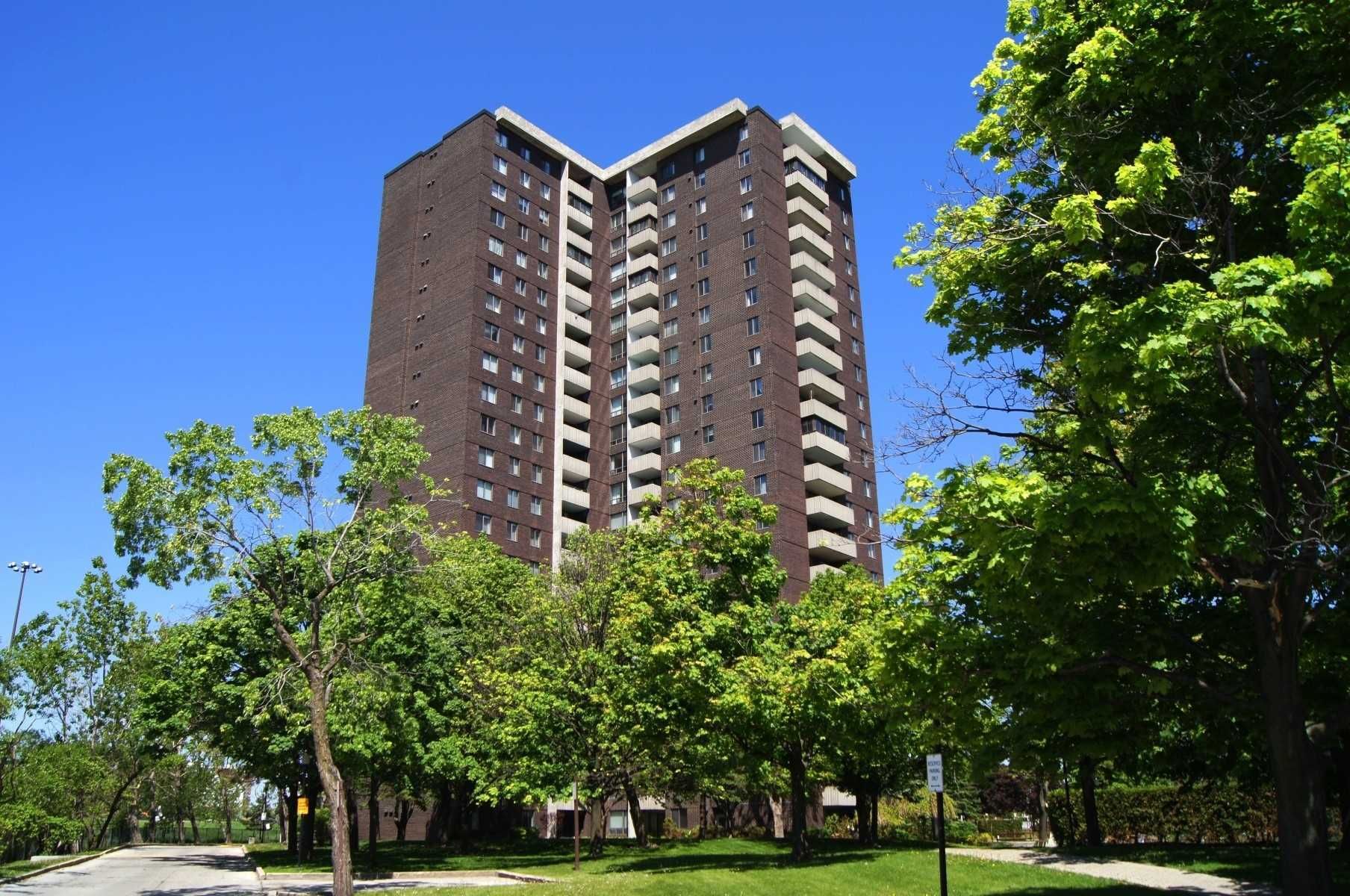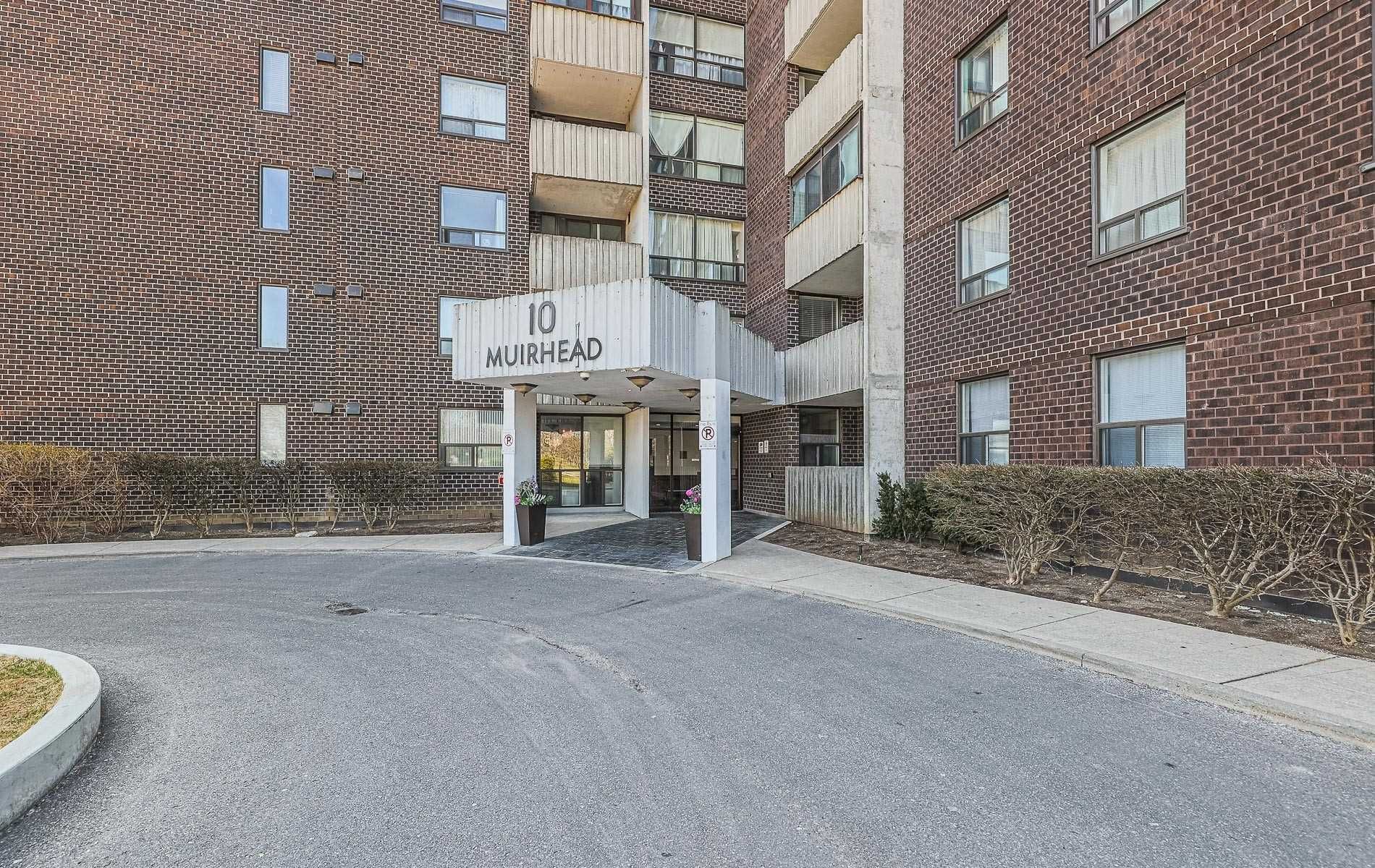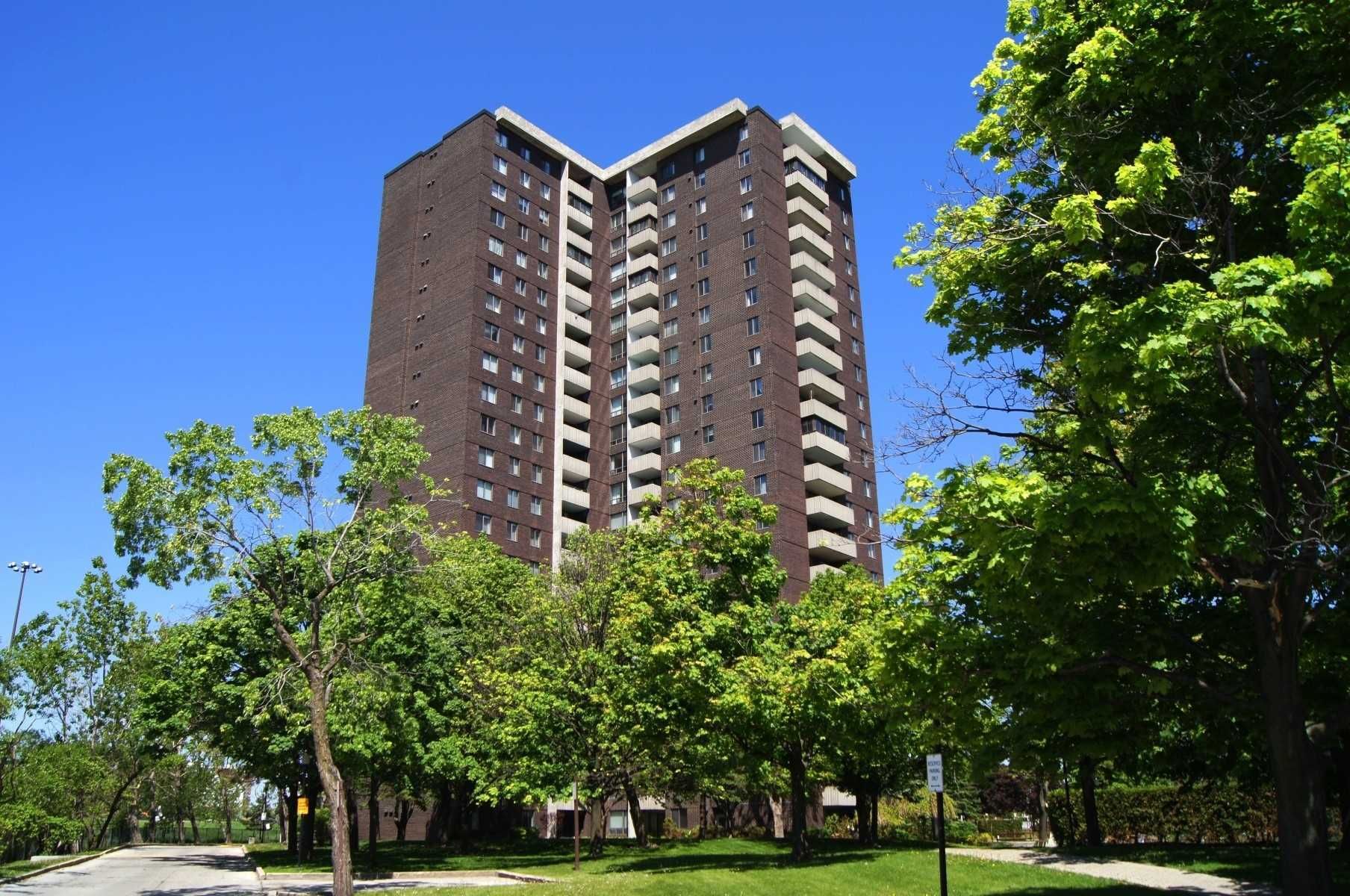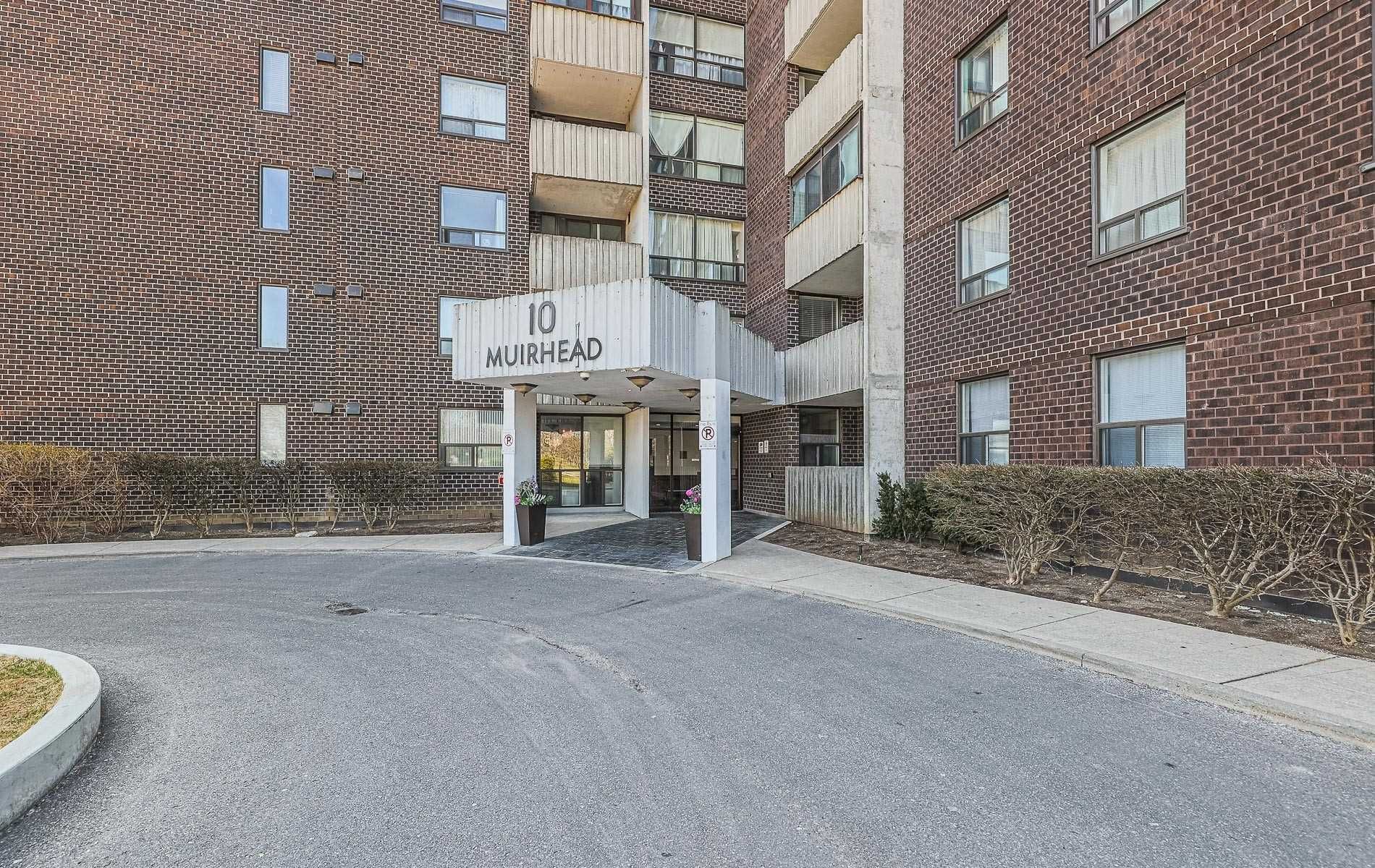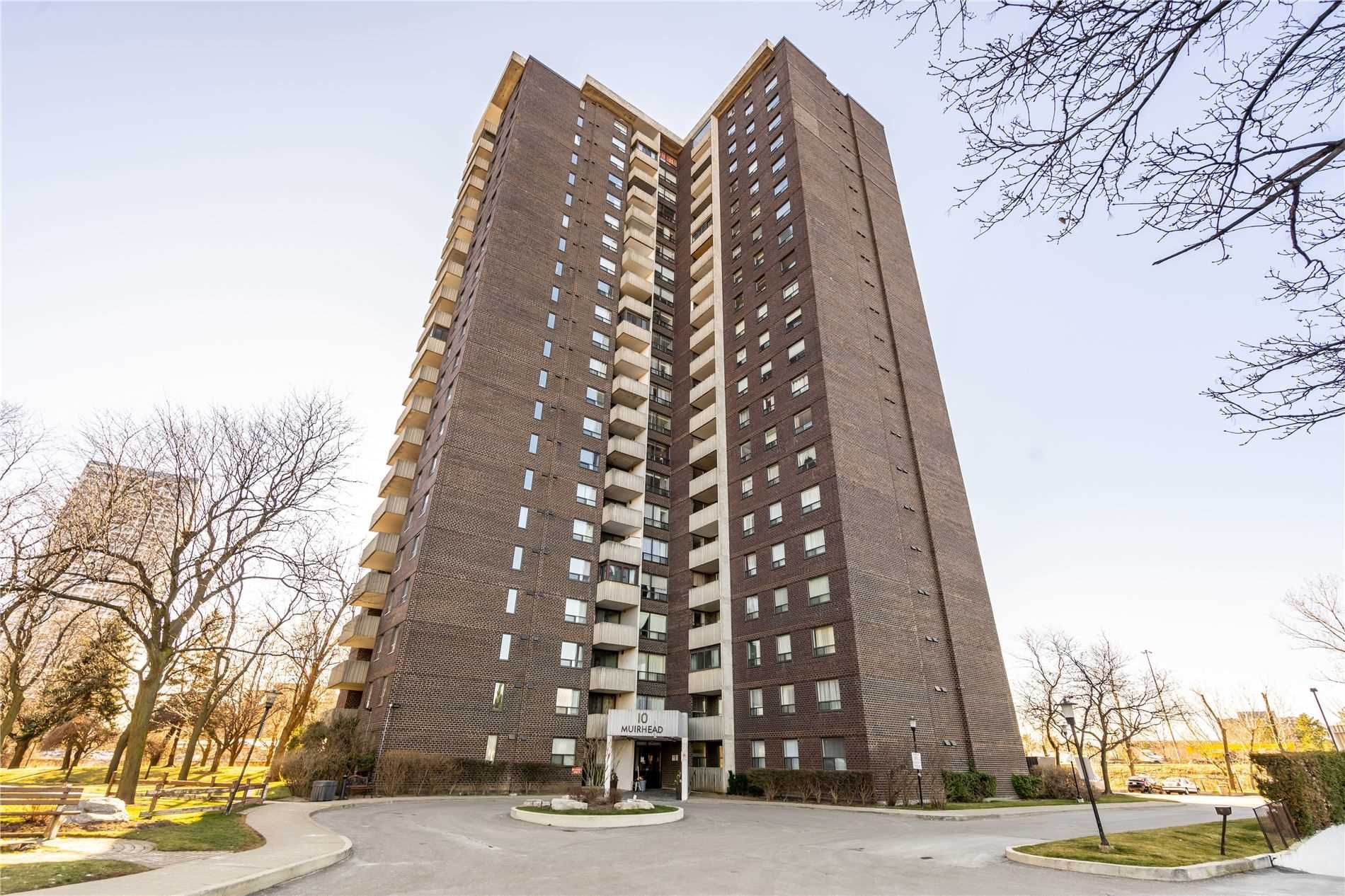 10 Muirhead Rd
0
Listings for Sale
for Sale
0
Listings for Rent
for Rent
Crossroads Condos
10 Muirhead Rd
Crossroads Condos
0
Listings for Sale
for Sale
0
Listings for Rent
for Rent
Property Management
Gpm Property Management Inc
Unit Size Range
741 - 1499 SQFT
10 Muirhead Rd, Toronto
About this condo
Crossroads Condos is a 22 storey tower in North York, offering easy commuter access for car owners in the tranquil Pleasant View neighbourhood. 10 Murihead Rd occupies a significant plot of land beside Highway 404, and is surrounded by green fields and mature trees.
10 Murihead Rd was built in 1974; the brown brick exterior of the structure is reminiscent of older condo architecture, but the property is well maintained.
Residents of this building enjoy excellent amenities: There are tennis and squash courts, a fitness centre, saunas, a concierge service, a swimming pool, and underground parking. Though this building naturally attracts commuters due to its proximity to highways, families and first time buyers who work from home will see the appeal here too.
The Suites
In total, there are 218 Toronto condos in this building, spread over 22 floors. When it comes to suite sizes, the age of this condo tower is actually a benefit because developers in the 70s sought to create units that were incredibly spacious as opposed to maximizing unit totals. As a result, suites in this residence are incredibly spacious and the smallest floors plans begin at 812 square feet.
Homes at 10 Murihead Rd can be quite modern — many of the suites that have appeared on the market in recent years featured hardwood flooring, stainless steel appliances and stone countertops. Prospective buyers should note that some Toronto condos for sale here could require upgrades.
All suites in this residence have oversized private balconies. Bedrooms are bright and spacious with large closets; master bedrooms have walk-ins.
The Neighbourhood
Pleasant View is a quiet neighbourhood in the North York Area. The neighbourhood is bounded to the north by green spaces and to the south by Sheppard Ave E. The area is mostly made up of winding residential streets, but there are businesses clustered around Sheppard Ave E and Victoria Park Ave.
For dining options, residents will find Tim Hortons on Sheppard for coffee, and there are dine-in restaurants such as Johnny's Hamburger and Paramount Middle Eastern Kitchen. There are additional takeout restaurants just south of Sheppard and many more in surrounding areas.
Residents of Crossroads Condos have a modest selection of stores in their neighbourhood, like Winners and some specialized shops. For more extensive shopping; CF Fairview Mall is located just west of the neighbourhood and hosts many stores for clothing, jewellery, and technology.
Pleasant View Community Centre is located on Van Horne Ave; kids can sign up for programs, or swim in the pool and utilize the athletic facilities. There are sports fields throughout the neighbourhood at local parks, as well as arenas and walking trails.
Transportation
10 Murihead Rd is a great location for car owners, but it cannot offer a pedestrian lifestyle. Residents will certainly need a vehicle or public transit to run daily errands. Foodland is only a 6 minute drive from the building, but the trip takes over 20 minutes on foot.
Residents have nearby bus stops, and Don Mills Station is at CF Fairview for subway service to the downtown core. Car owners can easily reach the 404 in mere minutes.
0
Listings For Sale
Interested in receiving new listings for sale?
0
Listings For Rent
Interested in receiving new listings for rent?
Property Highlights
Listing History for Crossroads Condos
Stats, Trends & Rankings
Crossroads Condos vs The Pleasant View Area
Building Trends At Crossroads Condos
Days on Market
Units at Crossroads Condos spend an average of
11
Days on Market
based on recent sales
List vs Selling Price
On average, these condos sell for
of the list price.
Or in other words, the
entire list price
Offer Competition
Condos in this building have a
LOW
chance of receiving
Multiple Offers
Turnover of Units
On average, each unit is owned for
18.8
YEARS
before being sold again
Property Value
Increase
in property value within the past twelve months
Price Ranking
Highest price per SQFT out of
8
condos in the Pleasant View area
Sold Units
1
Units were
Sold
over the past twelve months
Rented Units
6
Units were
Rented
over the past twelve months
Best Value Rank
Crossroads Condos offers the
best value
out of 8 condos in the Pleasant View neighbourhood
Appreciation Rank
Crossroads Condos has the
highest ROI
out of 8 condos in the Pleasant View neighbourhood
Rental Yield
Crossroads Condos yields the
highest rent prices
out of 8 condos in the Pleasant View neighbourhood
High Demand
Crossroads Condos is the
most popular
building out of 8 condos in the Pleasant View neighbourhood
Sales vs Rental Values For This Condo
1 Bed + Den
900 - 950 SQFT
Rental Price Range
$2,150 - $2,700
Rental Price Range
$2,600 - $2,700
Average Cost Per Sqft
$590
Sales Price Range
$675,000 - $675,000
How Often Are Units Listed?
Average Sales Availability
Average Rental Availability
Ratio of Unit Type in Building
1%
1 Bed + Den
774 - 1100 SQFT
Average Sales Availability
Average Rental Availability
Ratio of Unit Type in Building
26%
Average Sales Availability
Average Rental Availability
Ratio of Unit Type in Building
32%
2 Bed + Den
973 - 1499 SQFT
Average Sales Availability
Average Rental Availability
Ratio of Unit Type in Building
38%
Average Sales Availability
Average Rental Availability
Ratio of Unit Type in Building
6%
Maintenance Fees
Crossroads Condos vs The
Pleasant View Area
Crossroads Condos's Avg
monthly maintenance fee
Neighbourhood Avg
monthly maintenance fee
Similar condos