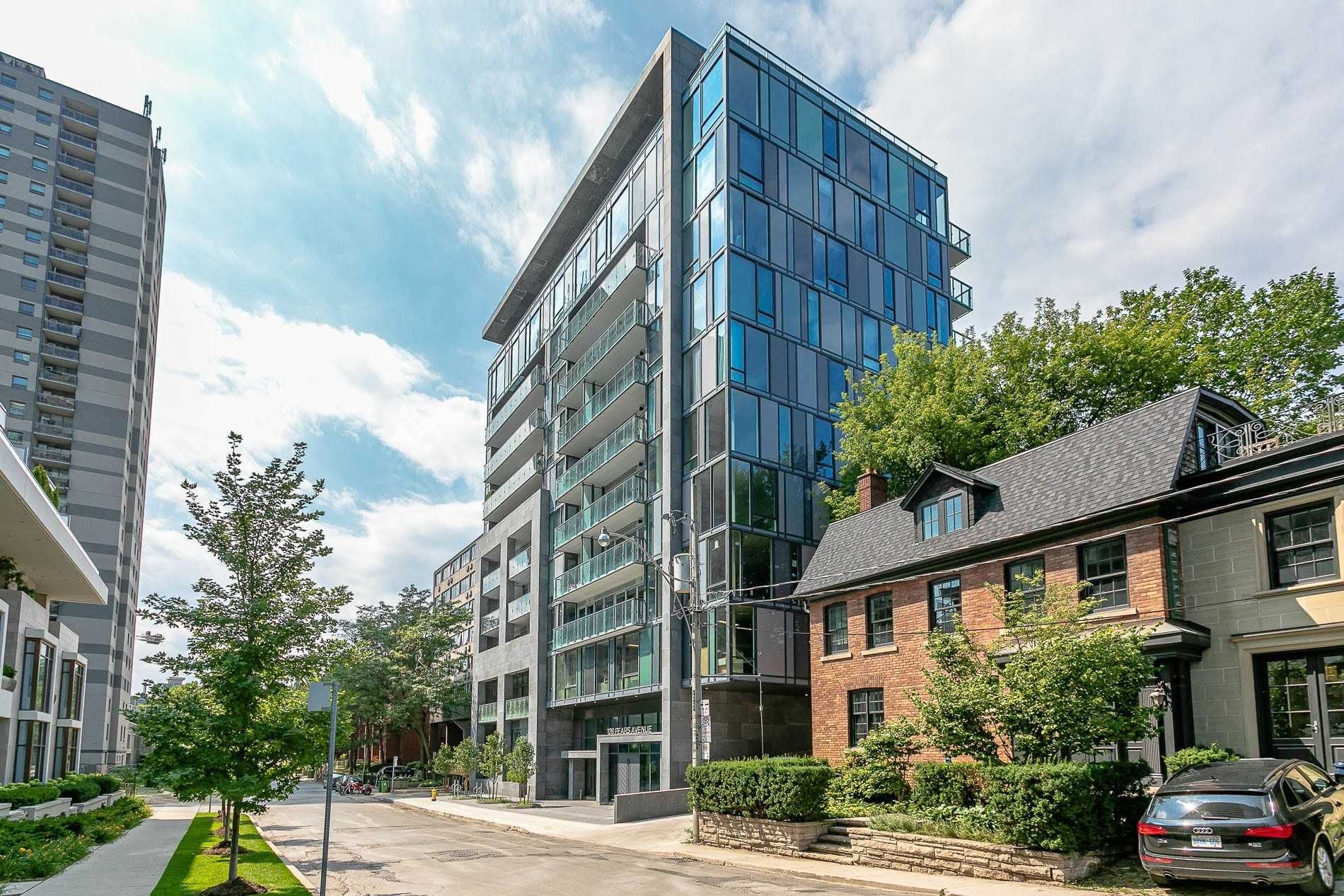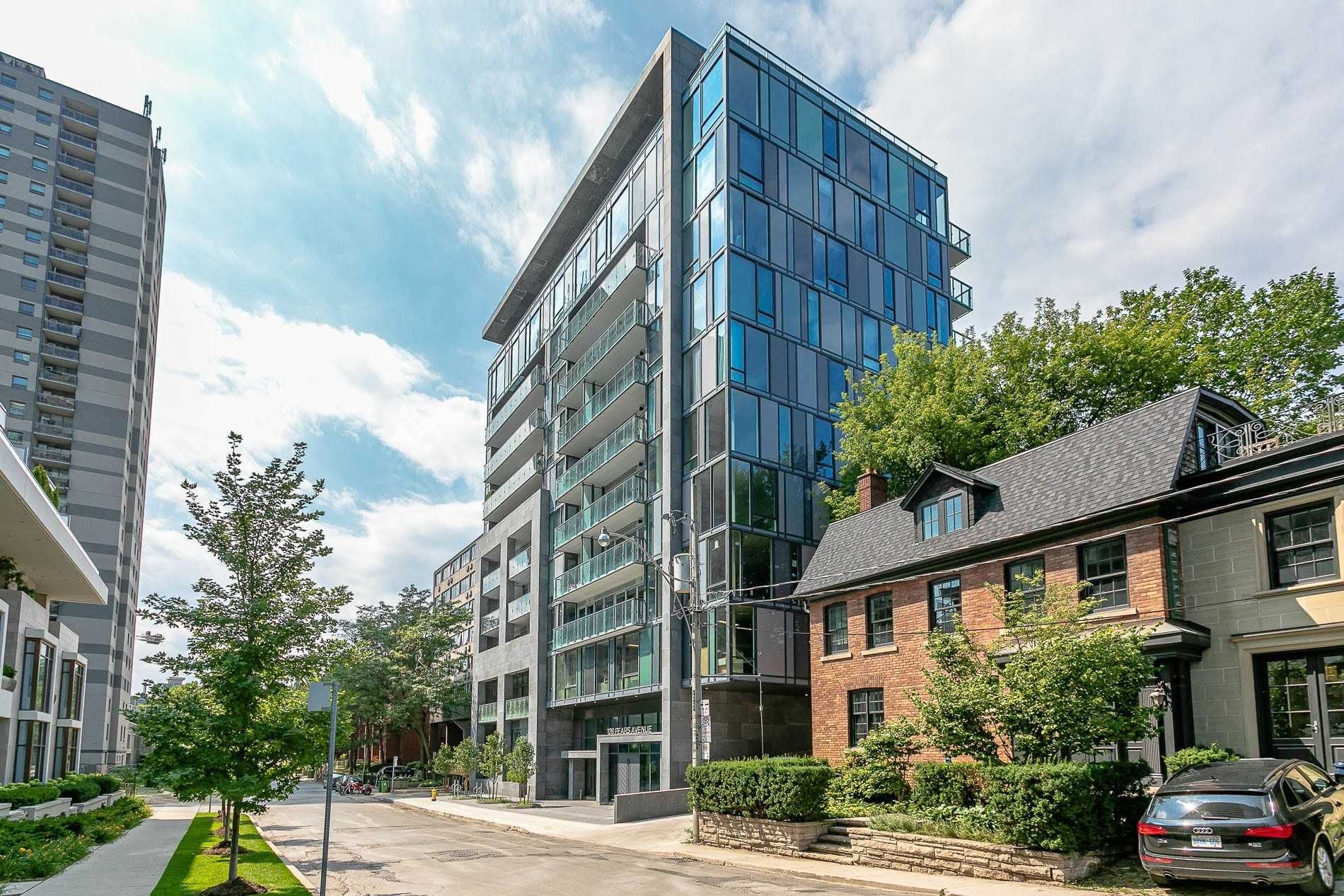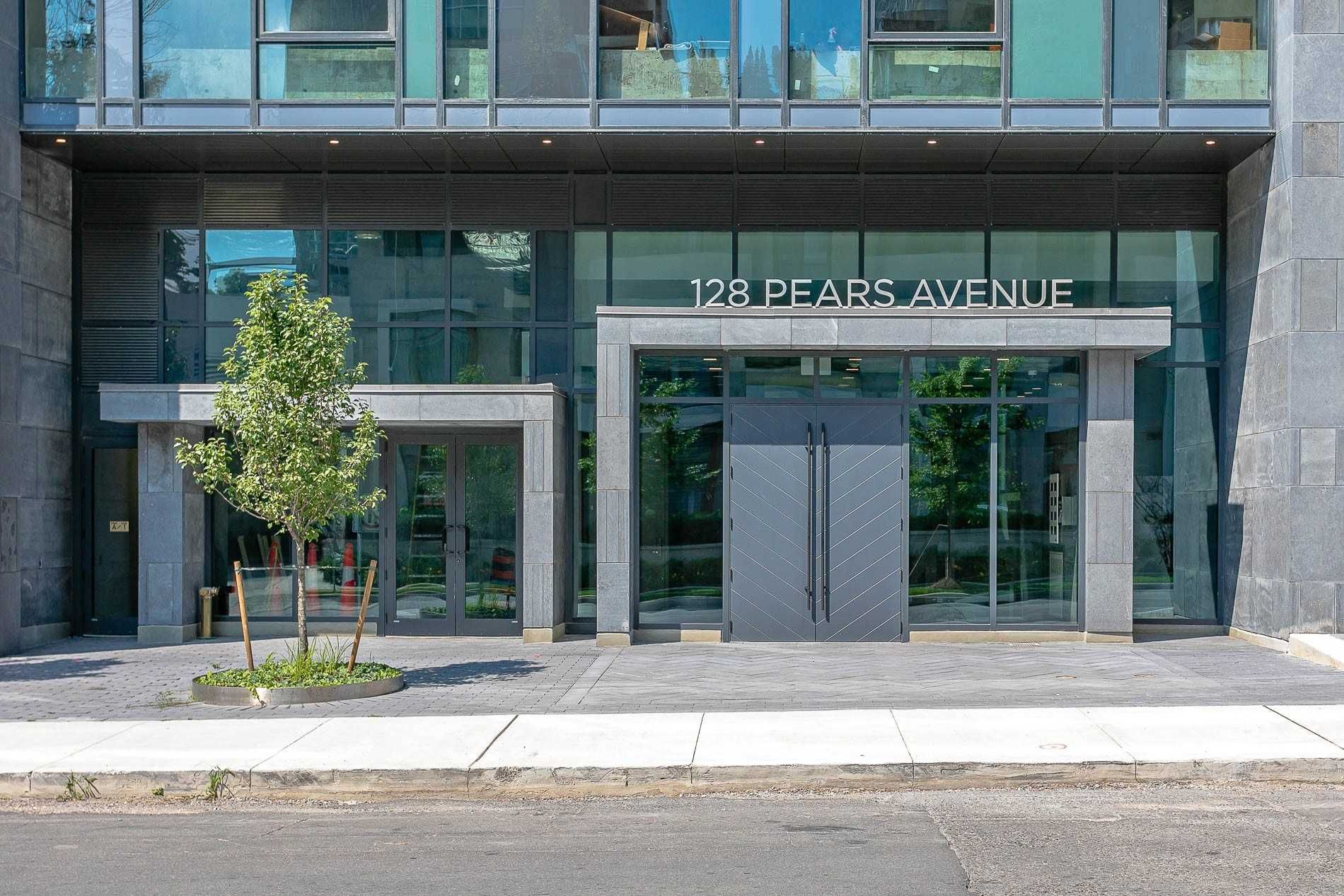 128 Pears Ave
1
Listing for Sale
for Sale
0
Listings for Rent
for Rent
Property Management
Unknown
Unit Size Range
508 - 3000 SQFT
About this condo
Pears Avenue, the Perry Condos — these names may sound cutesy, however there's nothing juvenile about these homes. Instead, the building is the epitome of elegance, is filled with graceful suites, and also happens to be located in one of the most established and sought-after neighbourhoods in Toronto.
If an area could personify style, class and status, it would certainly be Yorkville. And as if built as an ode to this worldview, the Perry Condos are as refined as they come.
Okay, so technically 128 Pears Avenue is located about a block from the northern border of Yorkville in The Annex, but who's really counting anyways? If anything, the condo makes a strong case for extending these perimeters a touch.
As for the building itself, 128 Pears Avenue is home to a modern mid-rise construction containing much more than the average condo. To begin, the Perry Condos boasts a reading room, piano lounge, dining area with caterer's kitchen and meeting room. But it doesn't stop there: residents also have access to a guest suite, a gym, and a terrace lined with white pine trees to keep the city noise out.
And for those residents who want their guests to truly understand the luxurious lifestyles they lead, according to the building's website the concierge is perpetually clad in a pair of white gloves.
The building is a product of Mansouri Living, together with architectural designs from Young + Wright, IBI Group Architects, and GH3. Residents have the Design Agency to thank for the exquisite interior design, while the building also strives for sustainability: green building standards were met, recycled or locally sourced materials were used, and residents have access to "green plugs," energy efficient lighting, and bicycle parking.
The Suites
Naturally, the suites are just as impressive — if not more. Exposures at the Perry Condos include one bedroom, one bedroom plus library, two bedrooms, two bedrooms plus library, three bedrooms plus library and two balconies, as well as townhouses. And as for size, units range from approximately 550 to 2,800 square feet.
With only 45 units in the entire building, each home at 128 Pears is spacious and carefully crafted; the low number of suites also means that Toronto condos for sale in this building can be a rare find. These homes offer owners lavish details such as hardwood floors, tons of natural light flowing in through floor-to-ceiling windows, designer kitchens, 9-10 foot ceilings, and private outdoor spaces. To top it all off, the Gaggenau kitchen appliances are restaurant-inspired, yet adapted for residential homes.
Two spacious townhouses are also located on the ground level, covering two storey's each. These striking units boast charcoal limestone façades, as well as fireplaces to warm the open concept principal living spaces.
The Neighbourhood
While residents are excused if they happen not to leave the house for a couple of days (we wouldn't either), the surrounding neighbourhood is equally attractive. These downtown Toronto condos are located in a tranquil spot just north of Bloor — south of which things start to get more hectic. The stretch of Avenue Road from Davenport to Bloor is dotted with charming businesses, including florists, candlelit trattorias, and fruit markets.
Just in case that seems a little too down to earth, the same stretch is also home to luxury car dealerships, a couple of spas, some of the swankiest hotels in Toronto, and a mammoth Whole Foods.
The manicured streets of Yorkville are a great place to spend the weekend, whether one visits for the food, the window-shopping (or even some actual purchasing), or the celebrity sightings. Alternatively, rainy days call for visits to nearby museums, such as the Royal Ontario Museum, the Gardiner Museum, and the Bata Shoe Museum.
The Annex is yet another eclectic area to explore when living at 128 Pears Avenue. Residents can catch a documentary at the Hot Docs Ted Rogers Cinema, or check out a live concert at Lee's Palace. Foodies, on the other hand, are likely to be found chowing down on some fiery cuisine in Korea Town or dining at one of Anthony Rose's many eateries on Dupont Street.
Transportation
Since developers want to encourage a car-free lifestyle by offering bicycle parking for residents of the Perry Condos, it only makes sense to start with bike routes. Those wishing to commute around the city on two wheels can do so safely, thanks to bike lanes along Bloor Street and St. George Street.
Those who prefer to drive, on the other hand, can ride directly into the heart of the city using Avenue Road. Alternatively, heading out of the city is a breeze, as a quick drive north on Avenue Road will land travelers at the 401, while Bloor Street East also offers access to the Don Valley Parkway.
Public transit is yet another option for those living at 128 Pears Street: residents have their pick between Rosedale, Dupont, St. George, Bay, Spadina, and Bloor-Yonge Stations—all of which are within walking distance.
1
Listings For Sale
Interested in receiving new listings for sale?
0
Listings For Rent
Interested in receiving new listings for rent?
Property Highlights
Listing History for The Perry
Nearby Amenities
Stats, Trends & Rankings
The Perry vs The Annex Area
Building Trends At The Perry
Days on Strata
Units at The Perry spend an average of
23
Days on Strata
based on recent sales
List vs Selling Price
On average, these condos sell for
below
the list price.

Offer Competition
Condos in this building have a
LOW
chance of receiving
Multiple Offers
Turnover of Units
On average, each unit is owned for
5.4
YEARS
before being sold again
Property Value
Decrease
in property value within the past twelve months
Price Ranking
Highest price per SQFT out of
38
condos in The Annex area
Sold Units
2
Units were
Sold
over the past twelve months
Rented Units
2
Units were
Rented
over the past twelve months
Sales vs Rental Values For This Condo
1 Bed + Den
508 - 600 SQFT
Average Cost Per Sqft
$1,099
Sales Price Range
$650,000 - $650,000
Rental Price Range
$2,450 - $2,450
Average Cost Per Sqft
No Data
Rental Price Range
$5,500 - $5,500
2 Bed + Den
1400 - 1400 SQFT
Average Cost Per Sqft
$1,249
Sales Price Range
$1,659,800 - $1,659,800
Rental Price Range
No Data
How Often Are Units Listed?
Average Sales Availability
Average Rental Availability
Ratio of Unit Type in Building
17%
1 Bed + Den
508 - 800 SQFT
Average Sales Availability
Average Rental Availability
Ratio of Unit Type in Building
33%
Average Sales Availability
Average Rental Availability
Ratio of Unit Type in Building
14%
2 Bed + Den
1180 - 2701 SQFT
Average Sales Availability
Average Rental Availability
Ratio of Unit Type in Building
25%
Average Sales Availability
Average Rental Availability
Ratio of Unit Type in Building
11%
3 Bed + Den
1899 - 1899 SQFT
Average Sales Availability
Average Rental Availability
Ratio of Unit Type in Building
3%
Maintenance Fees
The Perry vs The
Annex Area
The Perry's Avg
monthly maintenance fee
Neighbourhood Avg
monthly maintenance fee
Similar condos