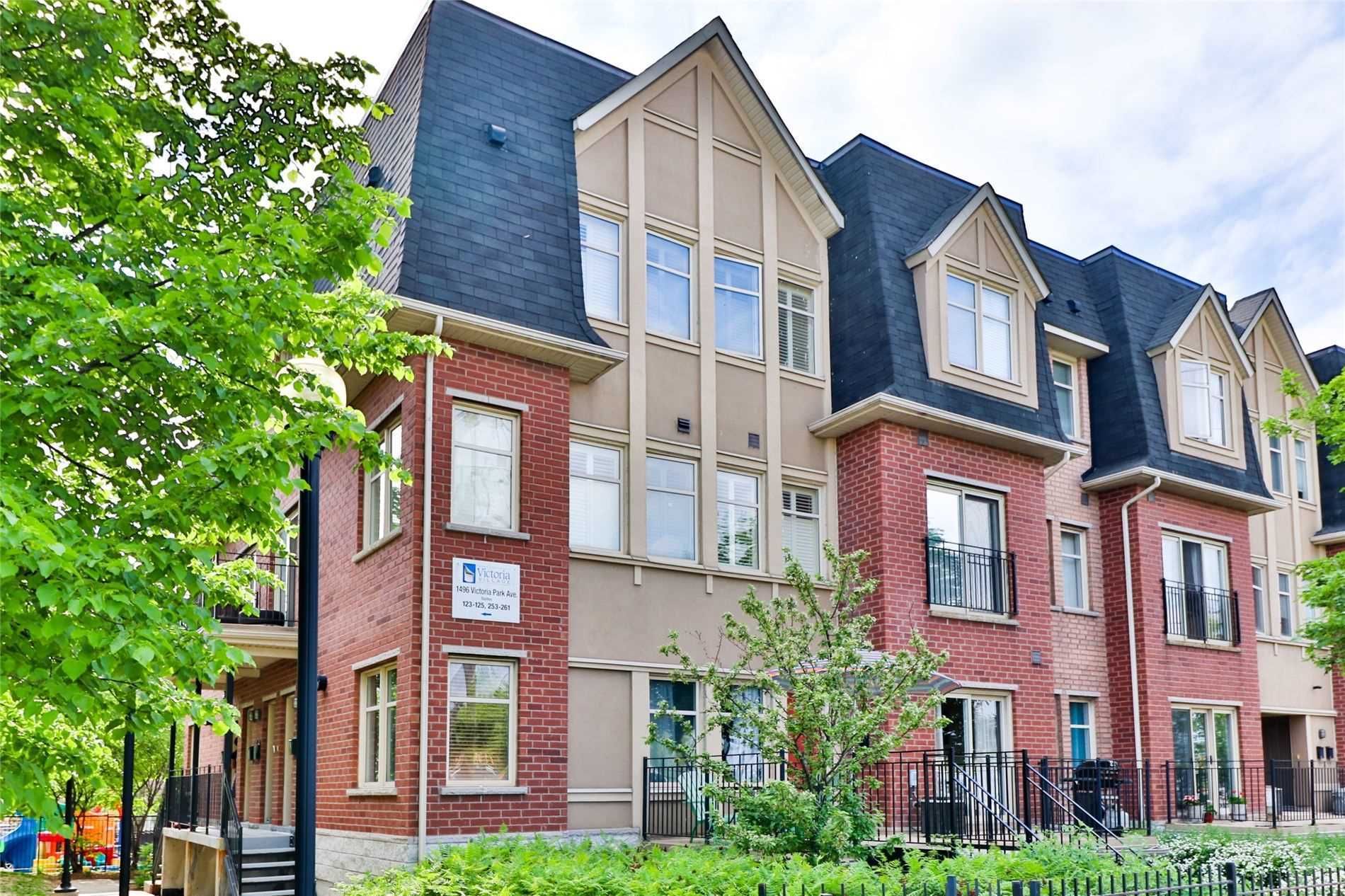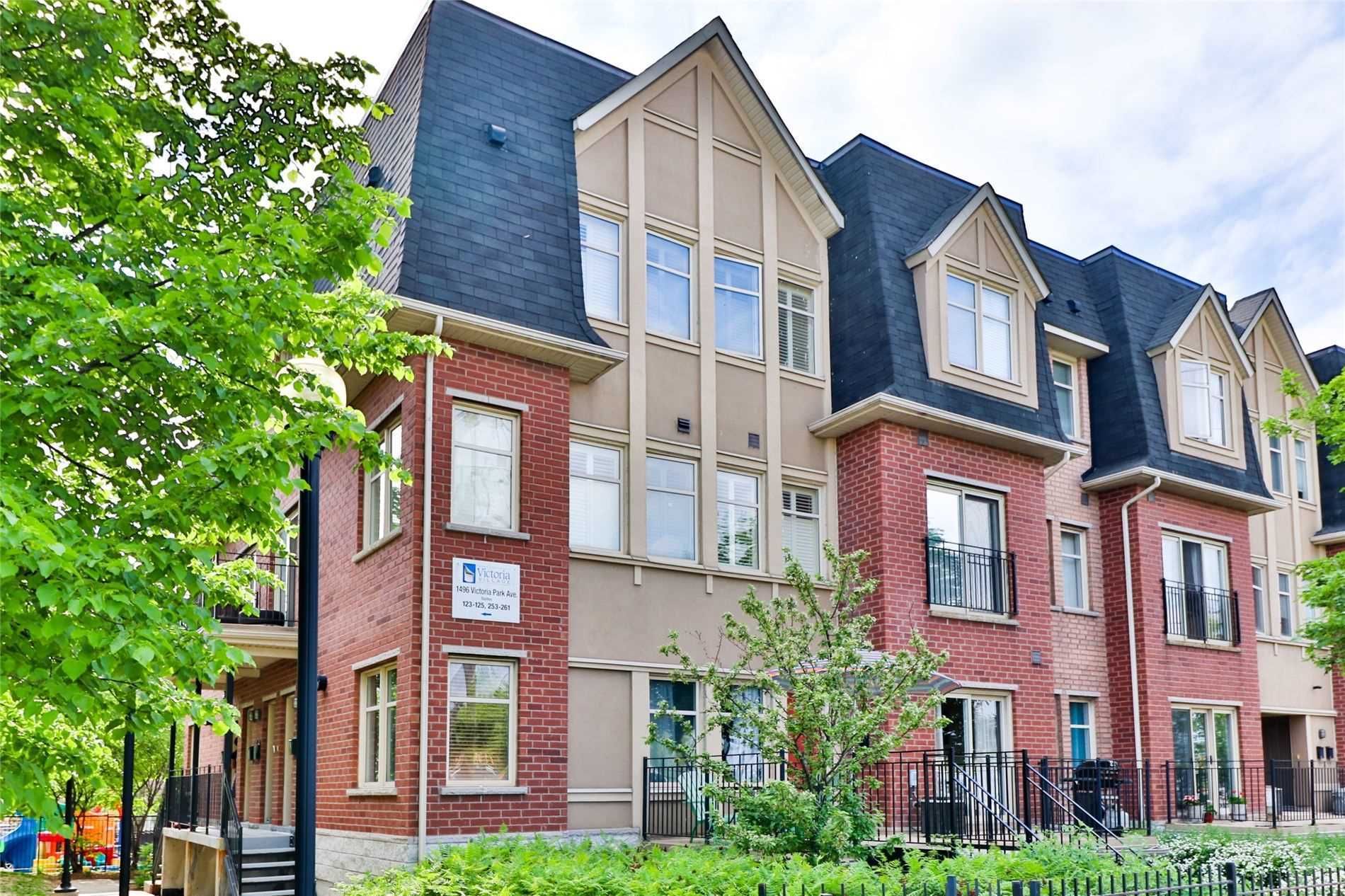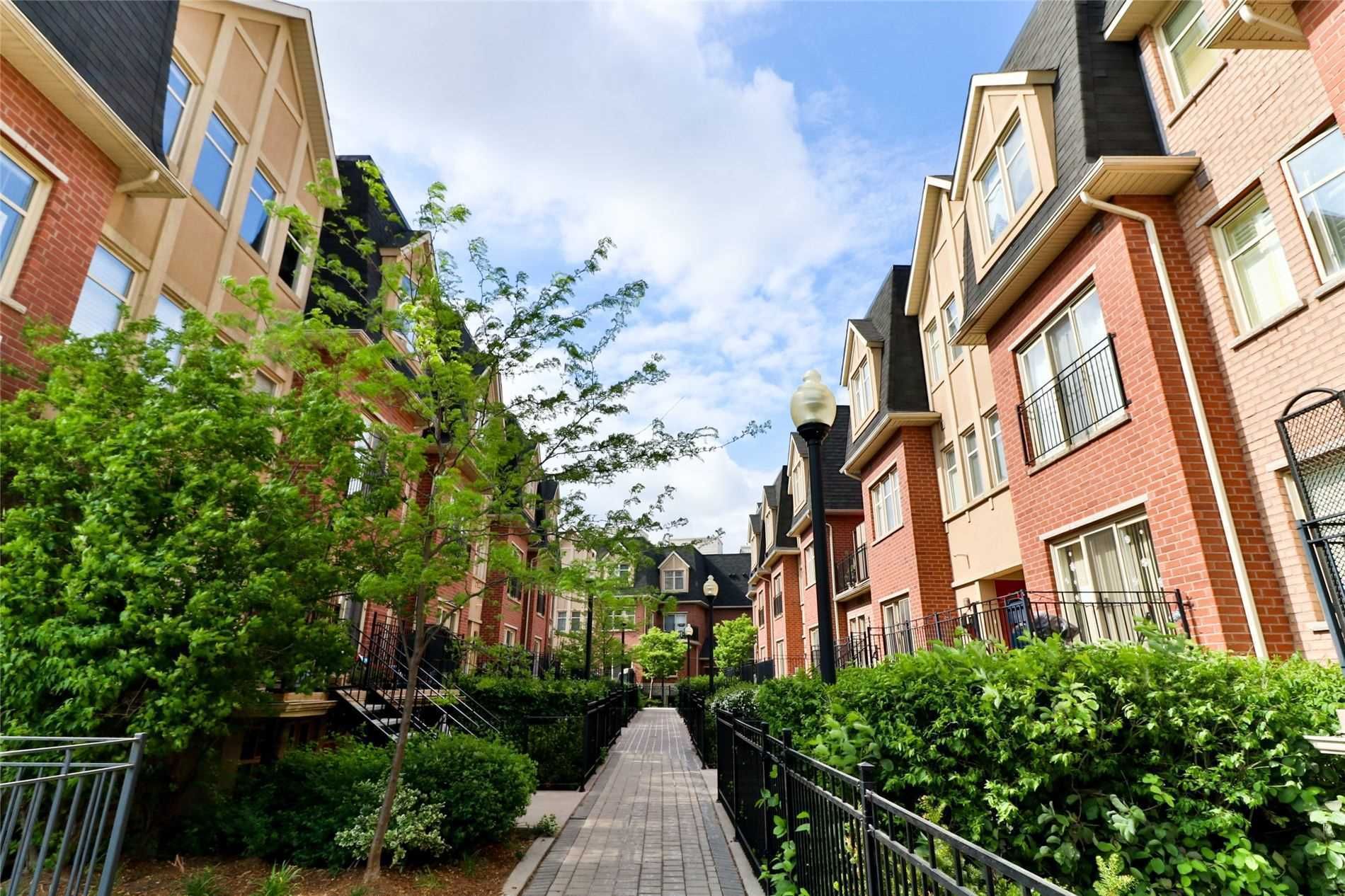 1496 Victoria Park Ave, 65 Cranborne Ave & 1837 Eglinton Ave E
Victoria Village Townhomes
2
Listings for Sale
for Sale
0
Listings for Rent
for Rent
Developer
Stafford Homes Ltd.
Property Management
First Service Residential
Unit Size Range
516 - 2000 SQFT
About this condo
Victoria Village Townhomes stands 2 storeys tall at 1496 Victoria Park Ave and contains 92 units. This Toronto condo was completed in 2005 by Stafford Homes Ltd.. Suite sizes range from 516 square feet to 2000 square feet.
This condo has a high demand ranking per Strata.ca analytics and a Walk Score of 86. Maintenance fees at 1496 Victoria Park Ave are only $0.52, which is quite a bit lower than the city average of about $0.67 per-square-foot.
The Suites
The average cost per-square-foot for units at 1496 Victoria Park Ave is $627, based on the past 12 months of sales, and units tend to sell within 15 days of being listed. 0 unit has been rented in the previous 12 months, and 3 units have been sold. Suites often sell for 3.72% above the listing price and have a medium chance of receiving multiple offers.
The Neighbourhood
Those who call this condo home never have to travel far for dining out, as Subway, Frog and the Crown Restaurant & Bar and Viet Thai Kitchen are all within 4 minutes walking distance from 1496 Victoria Park Ave. If you enjoy grabbing coffee locally, then you'll love the fact that you can walk less than 7 minutes to get to Tim Hortons, McDonald's and Country Style.
Grocery shopping can feel like a chore — but not when Metro, Ali's No Frills and Saks Fine Foods are just an easy 13-minute walk away.
Planning for your future is easy with Scotiabank and BMO Bank of Montreal in the area.
Having Victoria Park - Eglinton Parkette and Warner Park within 6 minutes walking distance is invaluable, considering easy access to green spaces can dramatically improve your quality of life.
Enhance your personal style while living in the Victoria Village neighbourhood by visiting Todays Sports Wear, Haircut and Eglinton Square.
There are also several unique attractions nearby to keep yourself entertained, such as Sandra Ainsley Gallery and Toronto Art Expo — all just a quick 17-minute walk away. Cineplex Odeon Eglinton Town Centre Cinemas is just a short drive away for movie nights.
There are plenty of nearby school choices — O'Connor Public School, Clairlea Public School and Victoria Park Public School — with more in neighbouring areas so you can find the best school for your child's needs. If you're open to commuting, a quick transit ride offers even more options, including SATEC @ W. A. Porter Collegiate Institute and Gordon A Brown Middle School.
Transportation
For transit users, the nearest light transit stop is Victoria Park Ave At Eglinton Ave East and is about a 0 minutes walk away. Warden isn't within a close walking distance, but you can drive there in about 6 minutes.
In the event that you can't land a unit in this building, there are some similar condos within walking distance at 1785 Eglinton Ave E, 10 Sunrise Ave and 30 Sunrise Ave.
2
Listings For Sale
Interested in receiving new listings for sale?
0
Listings For Rent
Interested in receiving new listings for rent?
Property Highlights
Listing History for Victoria Village Townhomes
Nearby Amenities
Stats, Trends & Rankings
Victoria Village Townhomes vs The Victoria Village Area
Victoria Village Townhomes's Avg
Building Trends At Victoria Village Townhomes
Days on Strata
Units at Victoria Village Townhomes spend an average of
15
Days on Strata
based on recent sales
List vs Selling Price
On average, these condos sell for
above
the list price.

Offer Competition
Condos in this building have an
AVERAGE
chance of receiving
Multiple Offers
Turnover of Units
On average, each unit is owned for
4.3
YEARS
before being sold again
Property Value
Decrease
in property value within the past twelve months
Price Ranking
Highest price per SQFT out of
22
condos in the Victoria Village area
Sold Units
3
Units were
Sold
over the past twelve months
Rented Units
0
Units were
Rented
over the past twelve months
Sales vs Rental Values For This Condo
Average Cost Per Sqft
$715
Sales Price Range
$575,000 - $575,000
Rental Price Range
No Data
Average Cost Per Sqft
$572
Sales Price Range
$690,000 - $725,000
Rental Price Range
No Data
How Often Are Units Listed?
Average Sales Availability
Average Rental Availability
Ratio of Unit Type in Building
2%
1 Bed + Den
563 - 563 SQFT
Average Sales Availability
Average Rental Availability
Ratio of Unit Type in Building
6%
Average Sales Availability
Average Rental Availability
Ratio of Unit Type in Building
51%
2 Bed + Den
749 - 1265 SQFT
Average Sales Availability
Average Rental Availability
Ratio of Unit Type in Building
13%
Average Sales Availability
Average Rental Availability
Ratio of Unit Type in Building
25%
3 Bed + Den
1299 - 1500 SQFT
Average Sales Availability
Average Rental Availability
Ratio of Unit Type in Building
6%
Maintenance Fees
Victoria Village Townhomes vs The
Victoria Village Area
Victoria Village Townhomes's Avg
monthly maintenance fee
Neighbourhood Avg
monthly maintenance fee
Similar condos