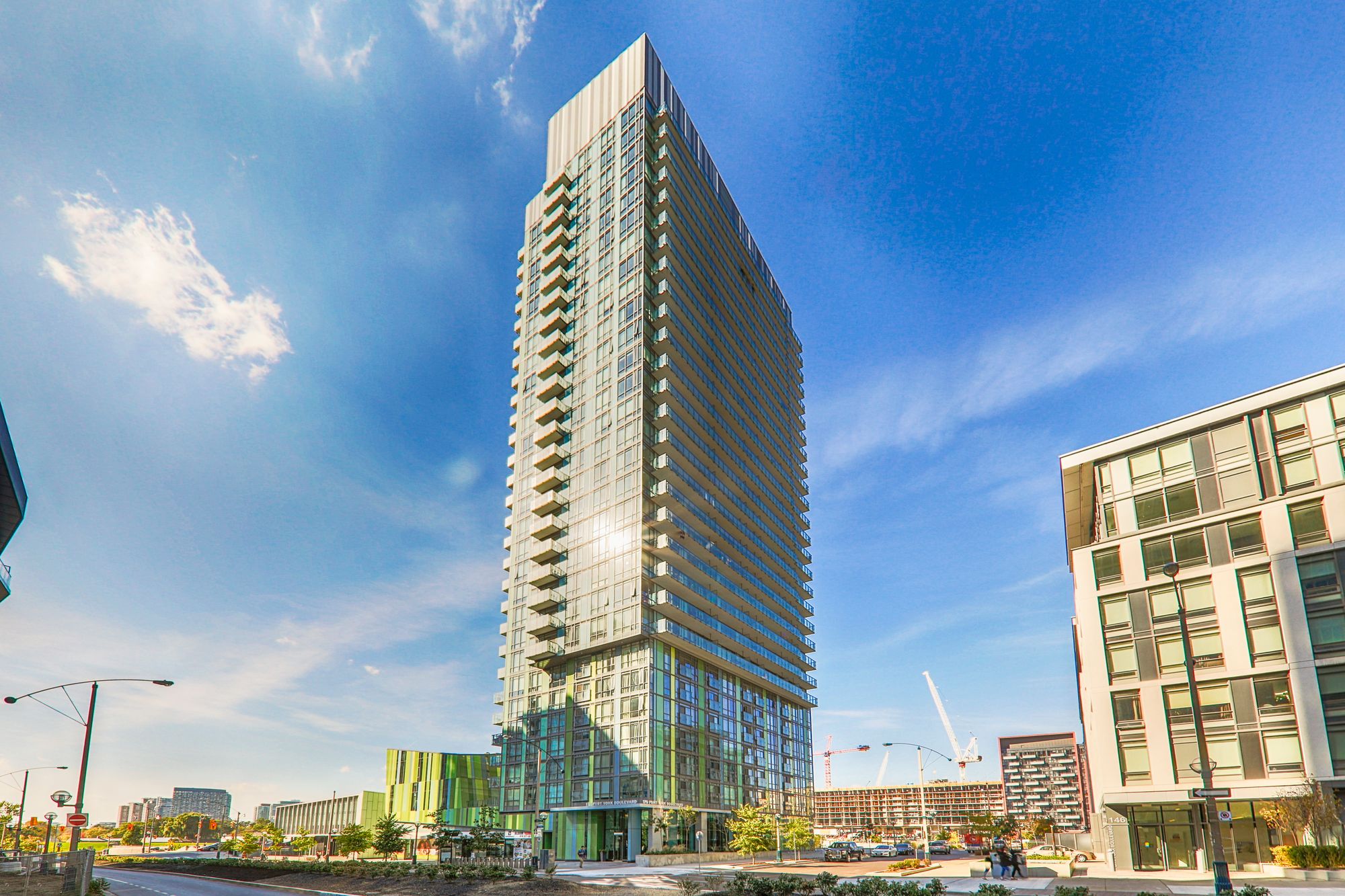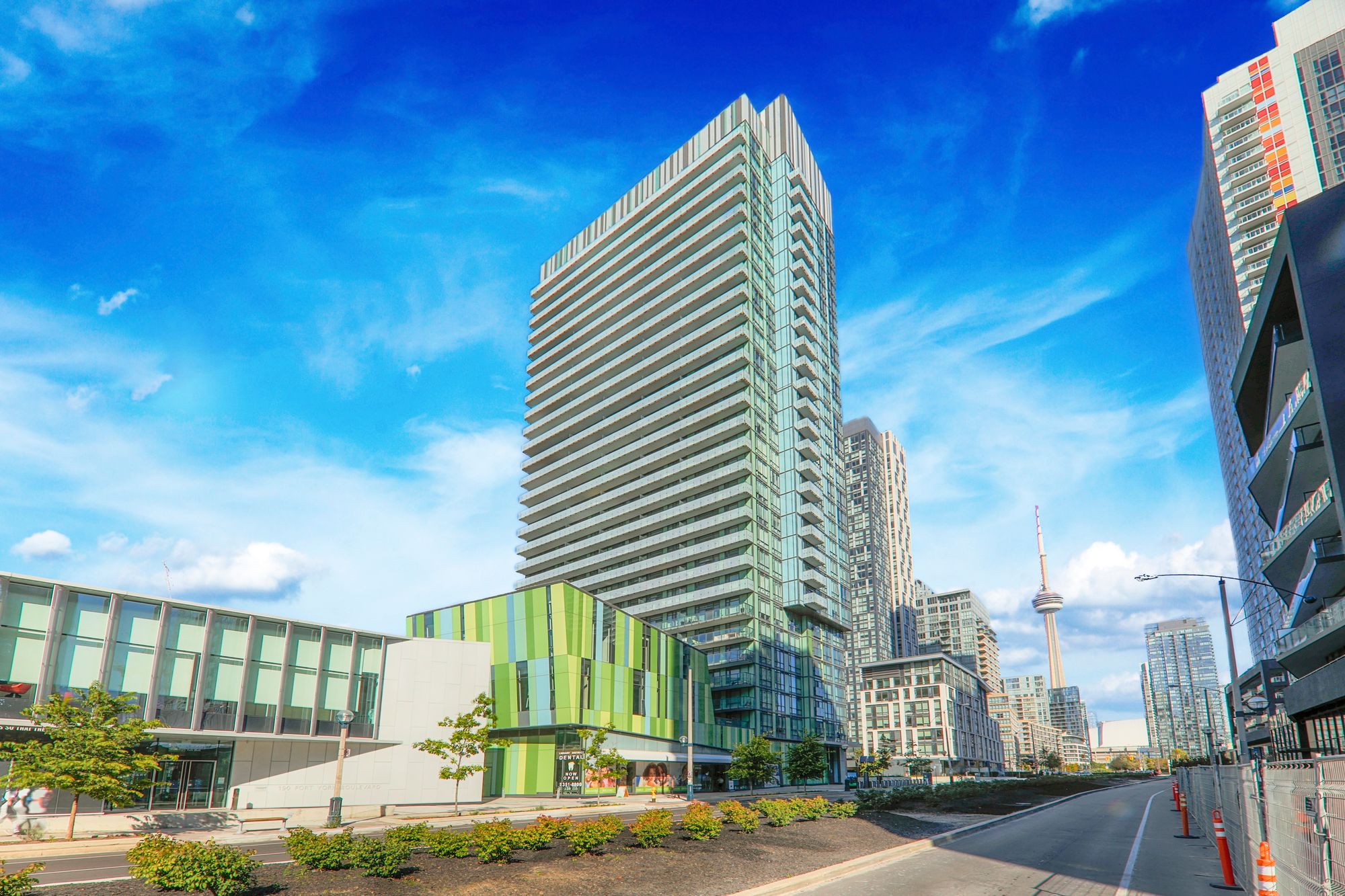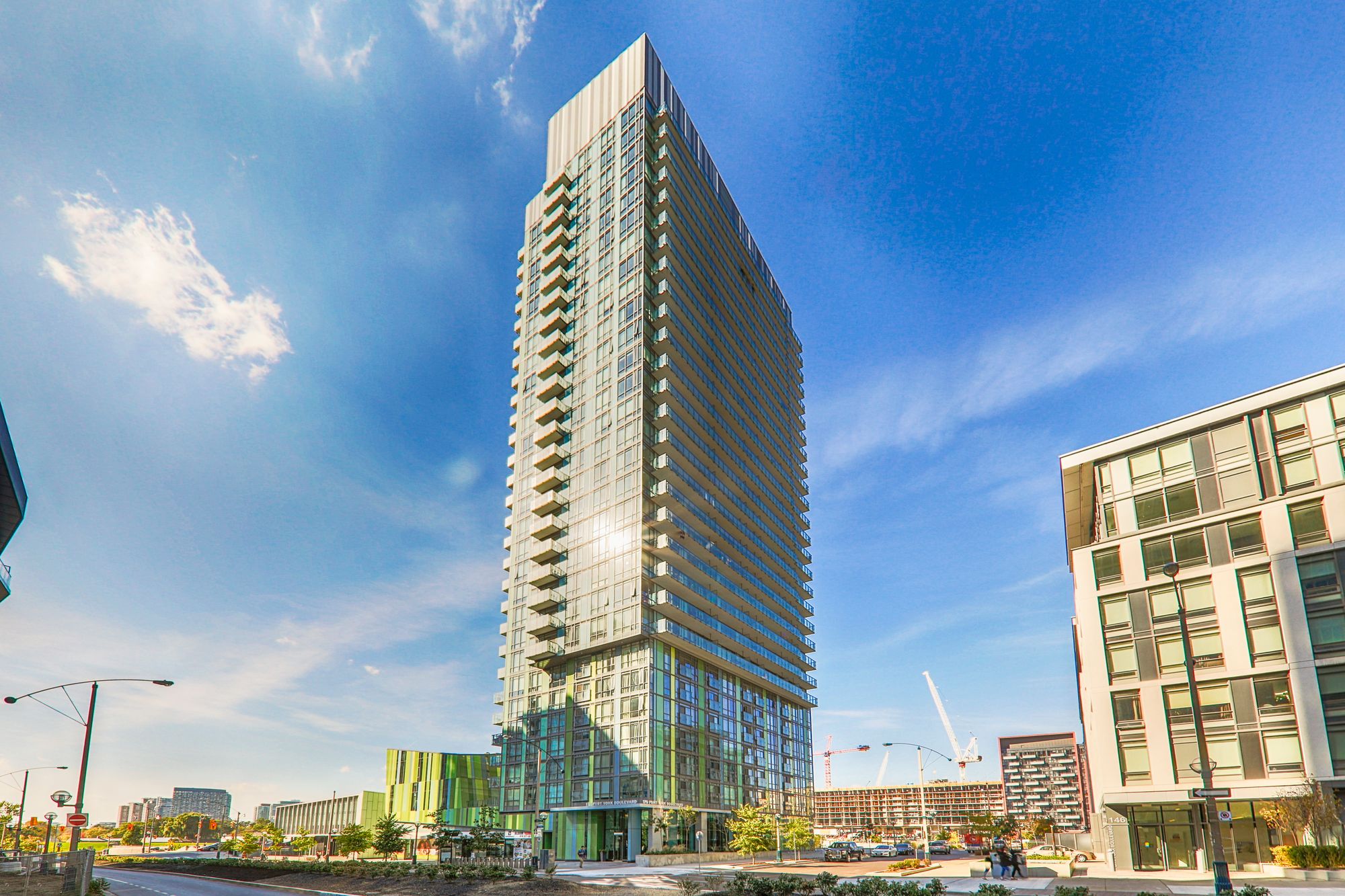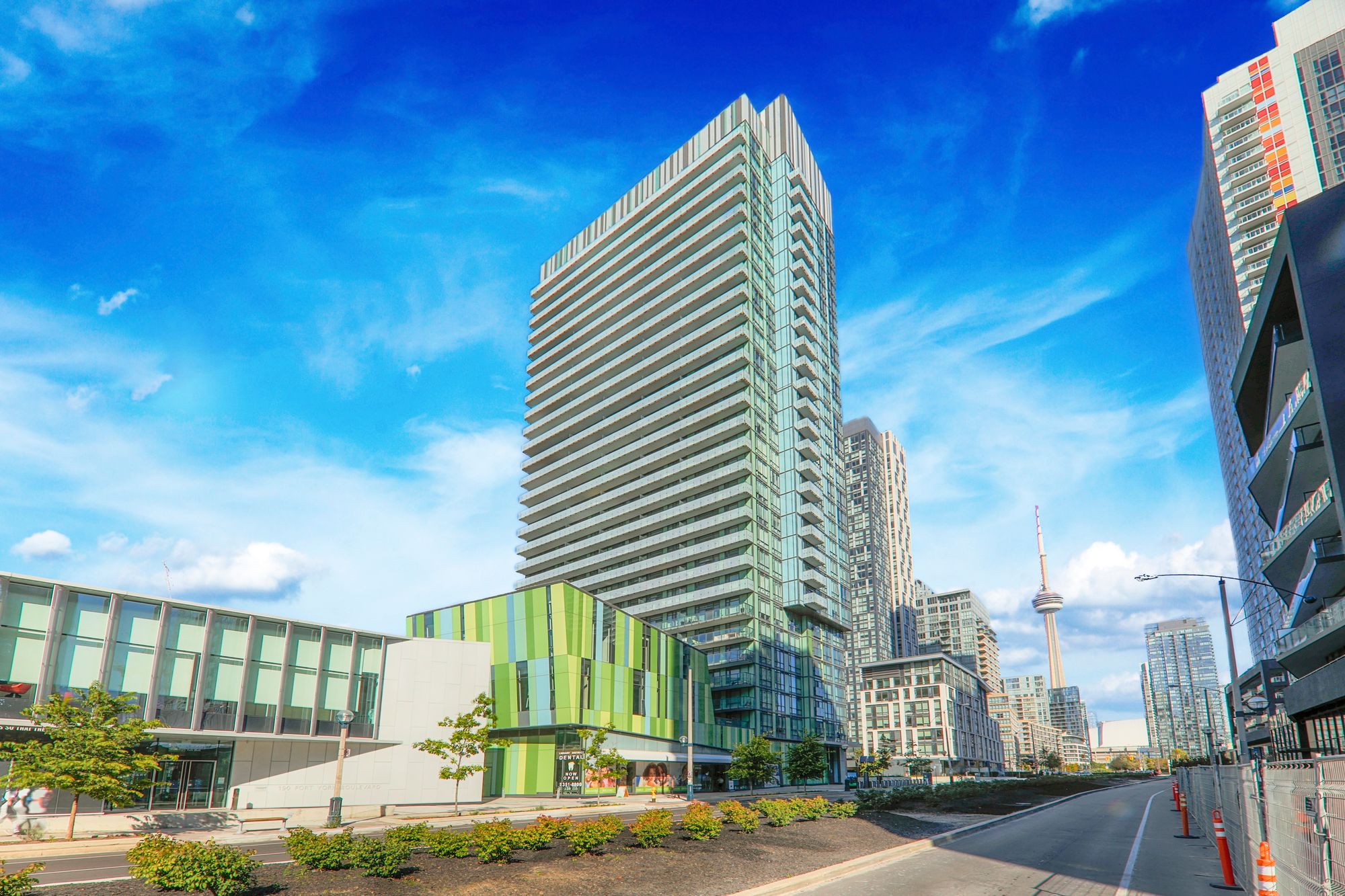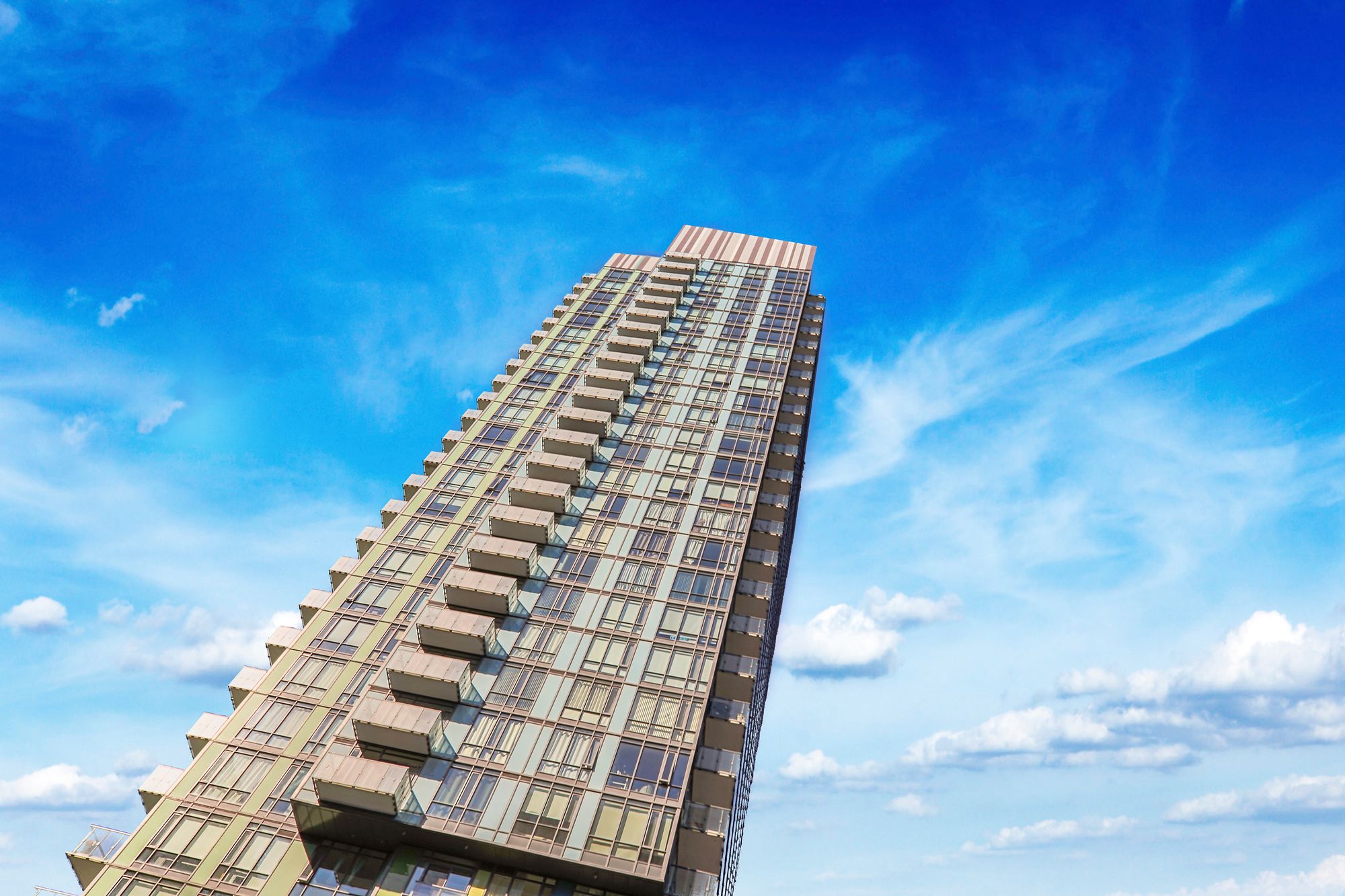 170 Fort York Blvd
1
Listing for Sale
for Sale
5
Listings for Rent
for Rent
Library District
170 Fort York Blvd
Library District
1
Listing for Sale
for Sale
5
Listings for Rent
for Rent
Developer
Context Development
Property Management
Canlight Property Management
Unit Size Range
315 - 1036 SQFT
170 Fort York Blvd, Toronto
About this condo
In a rather unconventional turn of events, the Library District Condos was designed to complement a brand new library in Toronto's Fort York neighbourhood. In fact, the residential building was named in celebration of the construction of the Toronto Public Library's Fort York branch, which marks the 100th branch in the city.
Located in the same block as the library, as well as the forthcoming Creek Park, 170 Fort York is a 29-storey building with 364 downtown Toronto condos inside. Completed in 2014 by Context Development, the lobby of the building is a library in its own right: it features a wall of shelves that are filled with books.
The trend continues with the Library District Condos' façade, which was designed by KPMB Architects and Page & Steele / IBI Group Architects. The architectural design inspired by the library features off-kilter panes of coloured glass that resemble stacks of books.
Last but not least — and hopefully the book theme doesn't seem like overkill at this point — the 3-storey amenities space at 170 Fort York has been named the "Author's Club." Those who are bored of the metaphor don't have to refer to this space by its name, however all residents will likely be found using its features from time to time.
To begin, there's a party room with a kitchen and bar that's ideal for those who like to entertain. Active residents can make use of the building's well-stocked gym, which boasts modern equipment, locker rooms and saunas, and a yoga studio. The Library District Condos is also home to two outdoor terraces, a media room, and a boardroom, as well as two guest suites.
The Suites
One more ode to the library next door is present throughout 170 Fort York: the suites are named after notable authors like Proust, Homer, Hugo, Hemingway, and Austen. While the size of a home may not be in direct proportion to the fame or wealth of the author it's named for, prospective buyers might be tempted to select a unit based on their favourite of the bunch.
We recommend choosing a suite for its sizes or features, however the homes at the Library District Condos don't range drastically in square footage. Homes start at around 400 and reach to approximately 800 square feet.
Regardless of size (or suite name), the units at 170 Fort York have bright, warm atmospheres thanks to their floor-to-ceiling, wall-to-wall windows. And home chefs will love prepping meals in their sleek kitchens that are equipped with stainless steel appliances.
CityPlace condos for sale attract all kinds of buyers, though young professionals and couples tend to find these units most appealing.
The Neighbourhood
Living at 170 Fort York means having the best of both worlds: large green spaces and the balmy shores of Lake Ontario are within close reach, while posh restaurants and shops are also just a short walk away. While technically part of the CityPlace neighbourhood, residents can branch out and choose to spend their days in the The Waterfront, or the vibrant Entertainment District.
Outdoorsy types can pack up a picnic and head over to Garrison Common or Coronation Park, both of which are just around the corner. Those looking for a lengthier adventure, on the other hand, can walk or cycle along the Martin Goodman Trail until they reach the recently renovated part at Ontario Place, Sunnyside Beach, or the ferry heading for the Toronto Islands.
We probably don't need to mention it, but the Fort York Library is also just next door. Residents can spend a couple hours here on a rainy day, or they can simply pick up a book and head home to read.
Although residents have nearly endless options for eating out, home chefs living at 170 Fort York can grab all the ingredients they need from Sobeys Urban Fresh on Spadina before getting settled in the kitchen. Another alternative is the sizeable Metro in Liberty Village, which also happens to be right around the corner from a Bulk Barn.
Transportation
Residents living at the Library District Condos will have no trouble traversing the city, whether they have access to a car of their own or not. Between the streetcars that run along Bathurst and Queens Quay, and the Fort-York Esplanade bus, those who rely on public transit to get around have plenty of choice.
Travelers skipping town altogether can reach Union Station in less than 20 minutes via public transit, and from there they can transfer onto trains or buses heading toward neighbouring towns and cities. International travelers, on the other hand, are just a 10-minute streetcar ride or walk away from Billy Bishop Toronto City Airport.
Drivers heading east or west have their pick between Lake Shore Boulevard West and the Gardiner Expressway; those traveling north can simply head west after exiting the building and take the first right onto Bathurst Street. And when traffic cooperates, residents living at 170 Fort York can reach Pearson International Airport in just over 20 minutes.
1
Listings For Sale
Interested in receiving new listings for sale?
5
Listings For Rent
Interested in receiving new listings for rent?
Property Highlights
Listing History for Library District
Stats, Trends & Rankings
Library District vs The CityPlace Area
Building Trends At Library District
Days on Market
Units at Library District spend an average of
16
Days on Market
based on recent sales
List vs Selling Price
On average, these condos sell for
of the list price.
Or in other words, the
entire list price
Offer Competition
Condos in this building have an
AVERAGE
chance of receiving
Multiple Offers
Turnover of Units
On average, each unit is owned for
6.7
YEARS
before being sold again
Property Value
Increase
in property value within the past twelve months
Price Ranking
Highest price per SQFT out of
20
condos in the CityPlace area
Sold Units
17
Units were
Sold
over the past twelve months
Rented Units
46
Units were
Rented
over the past twelve months
Best Value Rank
Library District offers the
best value
out of 20 condos in the CityPlace neighbourhood
Appreciation Rank
Library District has the
highest ROI
out of 20 condos in the CityPlace neighbourhood
Rental Yield
Library District yields the
highest rent prices
out of 20 condos in the CityPlace neighbourhood
High Demand
Library District is the
most popular
building out of 20 condos in the CityPlace neighbourhood
Sales vs Rental Values For This Condo
Rental Price Range
$2,000 - $2,365
Average Cost Per Sqft
$1,294
Sales Price Range
$490,000 - $670,000
Rental Price Range
$1,900 - $2,600
1 Bed + Den
549 - 685 SQFT
Average Cost Per Sqft
$984
Sales Price Range
$702,000 - $755,000
Rental Price Range
$2,100 - $2,650
Average Cost Per Sqft
$1,027
Sales Price Range
$790,000 - $940,000
Rental Price Range
$3,150 - $3,300
How Often Are Units Listed?
Average Sales Availability
Average Rental Availability
Ratio of Unit Type in Building
3%
Average Sales Availability
Average Rental Availability
Ratio of Unit Type in Building
59%
1 Bed + Den
500 - 685 SQFT
Average Sales Availability
Average Rental Availability
Ratio of Unit Type in Building
20%
Average Sales Availability
Average Rental Availability
Ratio of Unit Type in Building
20%
Average Sales Availability
Average Rental Availability
Ratio of Unit Type in Building
1%
Maintenance Fees
Library District vs The
CityPlace Area
Library District's Avg
monthly maintenance fee
Neighbourhood Avg
monthly maintenance fee
Similar condos