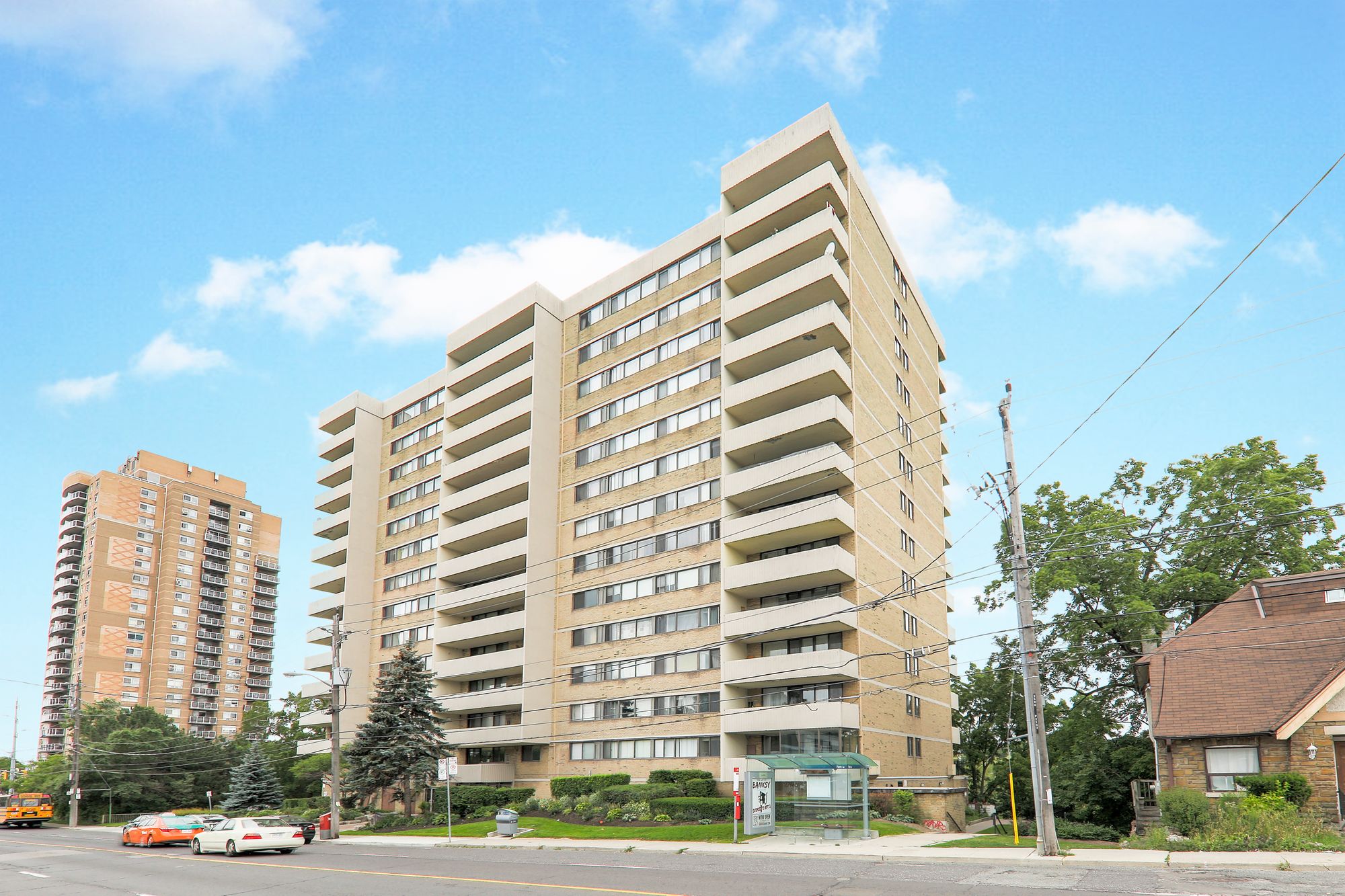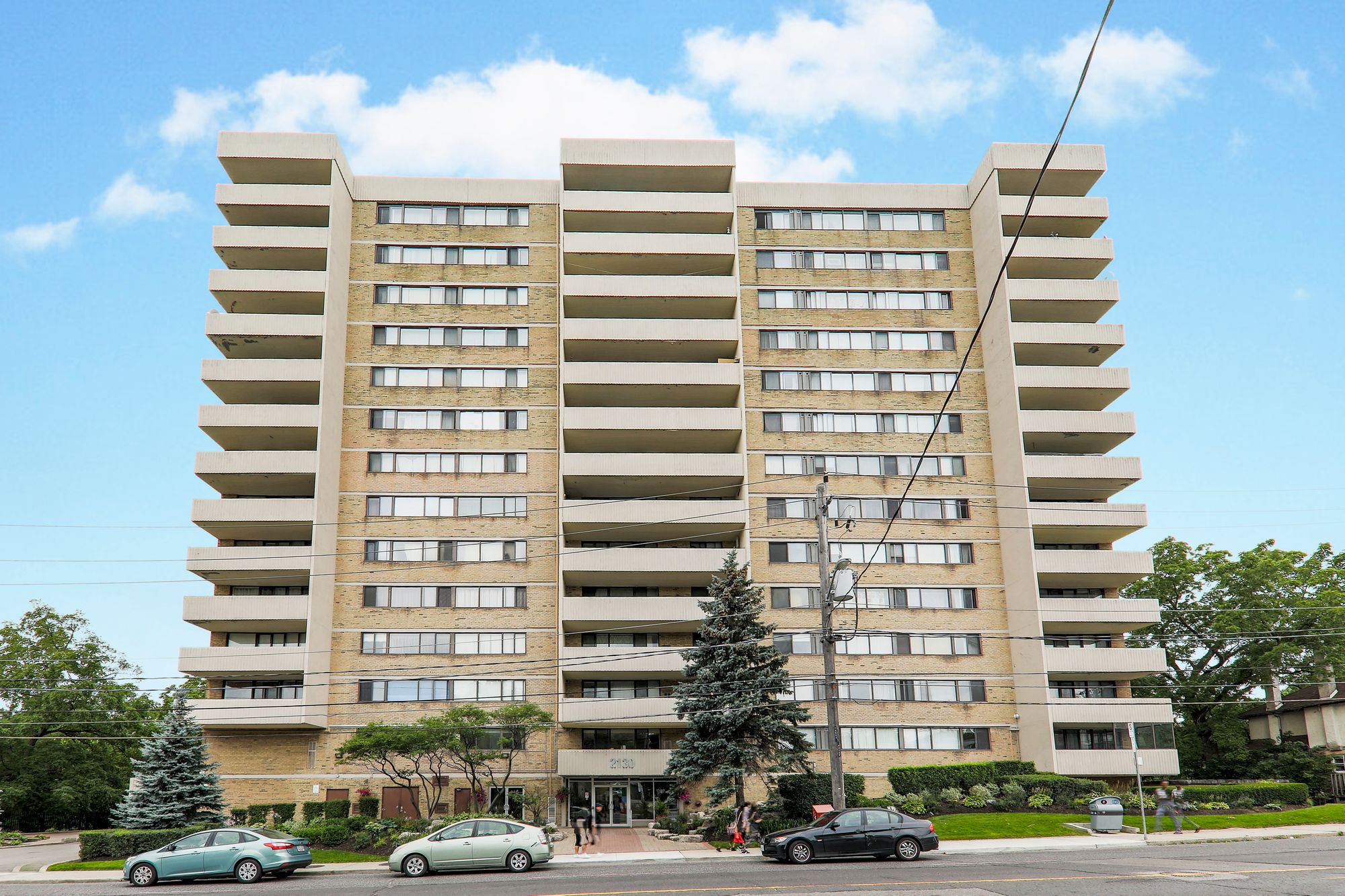 2130 Weston Rd
0
Listings for Sale
for Sale
0
Listings for Rent
for Rent
Weston Gate
2130 Weston Rd
Weston Gate
0
Listings for Sale
for Sale
0
Listings for Rent
for Rent
0
Property Management
City Sites Property Management Inc.
Unit Size Range
880 - 1485 SQFT
2130 Weston Rd, Toronto
About this condo
Condo Overview
The yellow brick and corrugated concrete façade at 2130 Weston Road is a far cry from the contemporary, glass-clad towers going up all over the city in recent years. For some condo seekers, however, that's part of the allure.
Those looking for a veritable vintage condo have come to the right place, with the 14-storey tower dating back to 1978. Weston Gate also contains just 75 Toronto condos, making it a great spot for anyone in search of a more intimate building.
And while there isn't a lengthy list of amenities on offer at 2130 Weston Rd, residents nonetheless have access to the basics: there's a gym and sauna, plus underground parking with visitor spots and a car wash station.
The Suites
There's yet another aspect of 2130 Weston Rd that reflects its older age: the suite sizes. Homes at Weston Gate start at nearly 1,000 square feet and reach to 1,450 square feet at their largest.
Toronto condos for sale in the building contain either two or three bedrooms, and some boast separate, eat-in kitchens. And thanks to large, bright windows, the homes at 2130 Weston Rd feel warm and welcoming regardless of their size or how they're decorated.
The Neighbourhood
Weston Gate is situated in a particularly green part of Weston, a small neighbourhood in the York Crosstown area. The building backs onto Cruickshank Park, which sits along the eastern shore of the Humber River. Adventurous types can use the Humber Recreational Trail to walk or cycle down to Lake Ontario, while those more interested in golfing might want to consider getting themselves a membership to the Weston Golf and Country Club.
Weston's commercial centre lies — unsurprisingly — along Weston Road. Here, residents can find restaurants, specialty shops, grocery stores, and cafés, while there are even more offerings to be found on Lawrence. During the warmer months, locals can also do their shopping at the Weston Farmer's Market on Saturdays, which also happens to be one of the longest running markets in the city.
Transportation
Whether commuting into the downtown core or exploring other areas of Toronto on weekends, residents living at 2130 Weston Rd have no trouble traversing the city. The city centre takes just 30 minutes to reach thanks to the GO and UP trains that carry passengers between Weston and Union Stations.
Residents can also reach the subway with ease, with the 52 Lawrence West bus transporting passengers to Lawrence West Station in about 35 minutes; then there's the 89 Weston bus, which allows residents to reach Keele Station on Bloor-Danforth line in around the same time.
As for drivers living in the building, it certainly comes in handy having the 401 so close at hand. This major east-west highway can be used to reach various neighbourhoods in North York, Mississauga, and Scarborough, as well as other cities altogether. Those heading toward the downtown core can also start their journeys on the 401, as this highway connects to fast-paced, southbound routes like the 427, the Allen Expressway, and the Don Valley Parkway.
0
Listings For Sale
Interested in receiving new listings for sale?
0
Listings For Rent
Interested in receiving new listings for rent?
Amenities
Maintenance Fees Cover
Maintenance fees include
None
Owner / renter pays separately
Hydro
Heat
Air Conditioning
Water
Past Sold & Rented Listings
Stats, Trends & Rankings
Price Per Square Foot
Weston Gate vs The
Weston Area
Less Expensive
per SQFT compared to the neighbourhood average
Weston Gate's Avg
price per SQFT
$360
/ SQFT
Neighbourhood Avg
price per SQFT
$684
/ SQFT
Building Trends At Weston Gate
Days on Market
Units at Weston Gate spend an average of
12
Days on Market
based on recent sales
List vs Selling Price
On average, these condos sell for
above
the list price.

Offer Competition
Condos in this building have an
AVERAGE
chance of receiving
Multiple Offers
Turnover of Units
On average, each unit is owned for
18.9
YEARS
before being sold again
Property Value
Increase
in property value within the past twelve months
Price Ranking
Highest price per SQFT out of
9
condos in the Weston area
Sold Units
5
Units were
Sold
over the past twelve months
Rented Units
0
Units were
Rented
over the past twelve months
Best Value
Weston Gate offers the
best value
out of 9 condos in the Weston neighbourhood
Return on Investment
Weston Gate has the
highest ROI
out of 9 condos in the Weston neighbourhood
Rental Yield
Weston Gate yields the
highest rent prices
out of 9 condos in the Weston neighbourhood
High Demand
Weston Gate is the
most popular
building out of 9 condos in the Weston neighbourhood
Sales vs Rental Values For This Condo
Average Cost Per Sqft
$420
Sales Price Range
$450,000 - $510,000
Average Cost Per Sqft
$373
Sales Price Range
$499,850 - $535,400
How Often Are Units Listed?
Average Sales Availability
Average Rental Availability
Ratio of Unit Type in Building
38%
Average Sales Availability
Average Rental Availability
Ratio of Unit Type in Building
62%
Maintenance Fees

Weston Gate vs The

Weston Area
Less Expensive
per SQFT compared to the neighbourhood average
Weston Gate's Avg
monthly maintenance
fee per SQFT
$0.71
/ SQFT
Neighbourhood Avg
monthly maintenance
fee price per SQFT
$0.71
/ SQFT
Similar condos