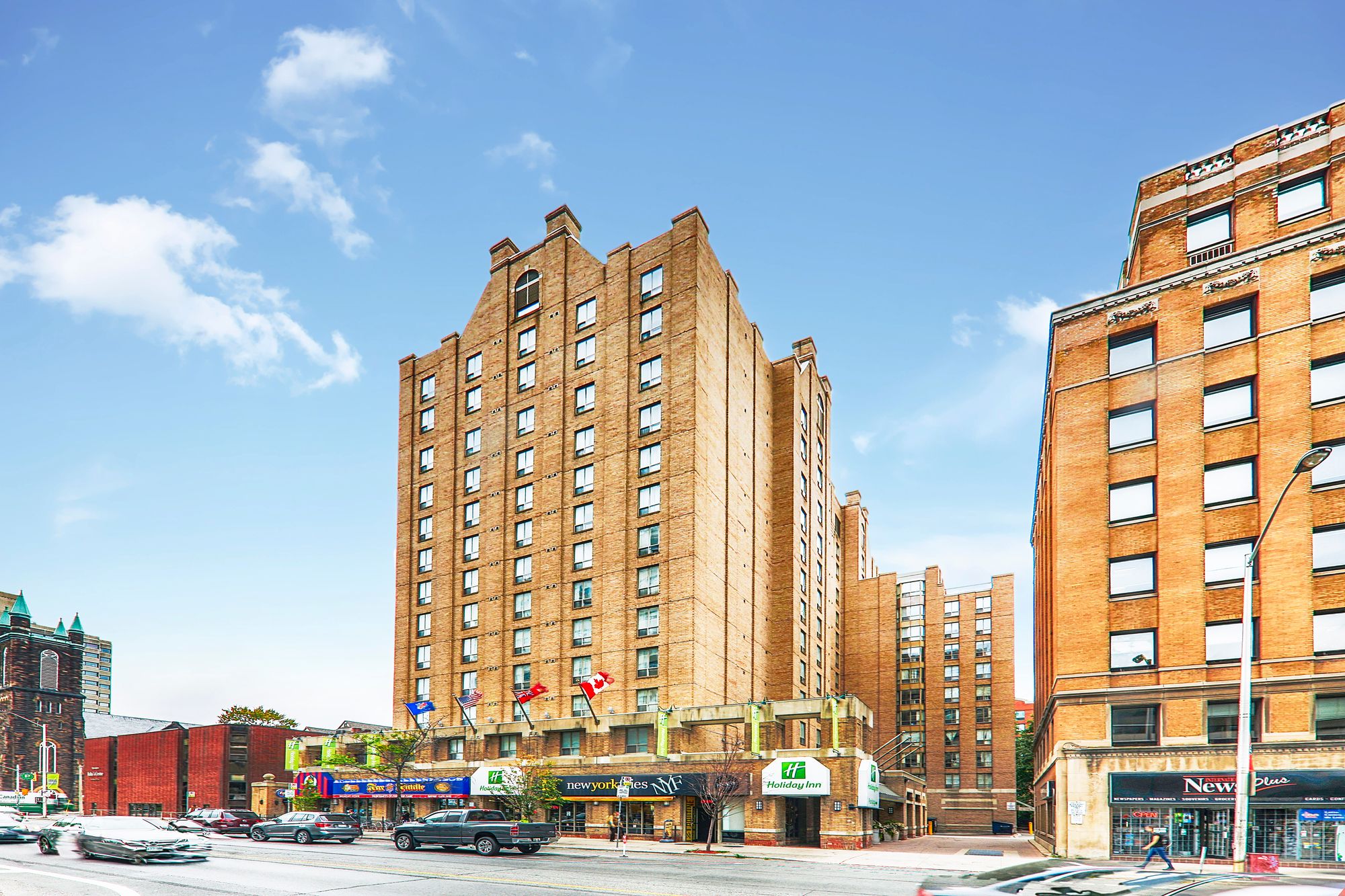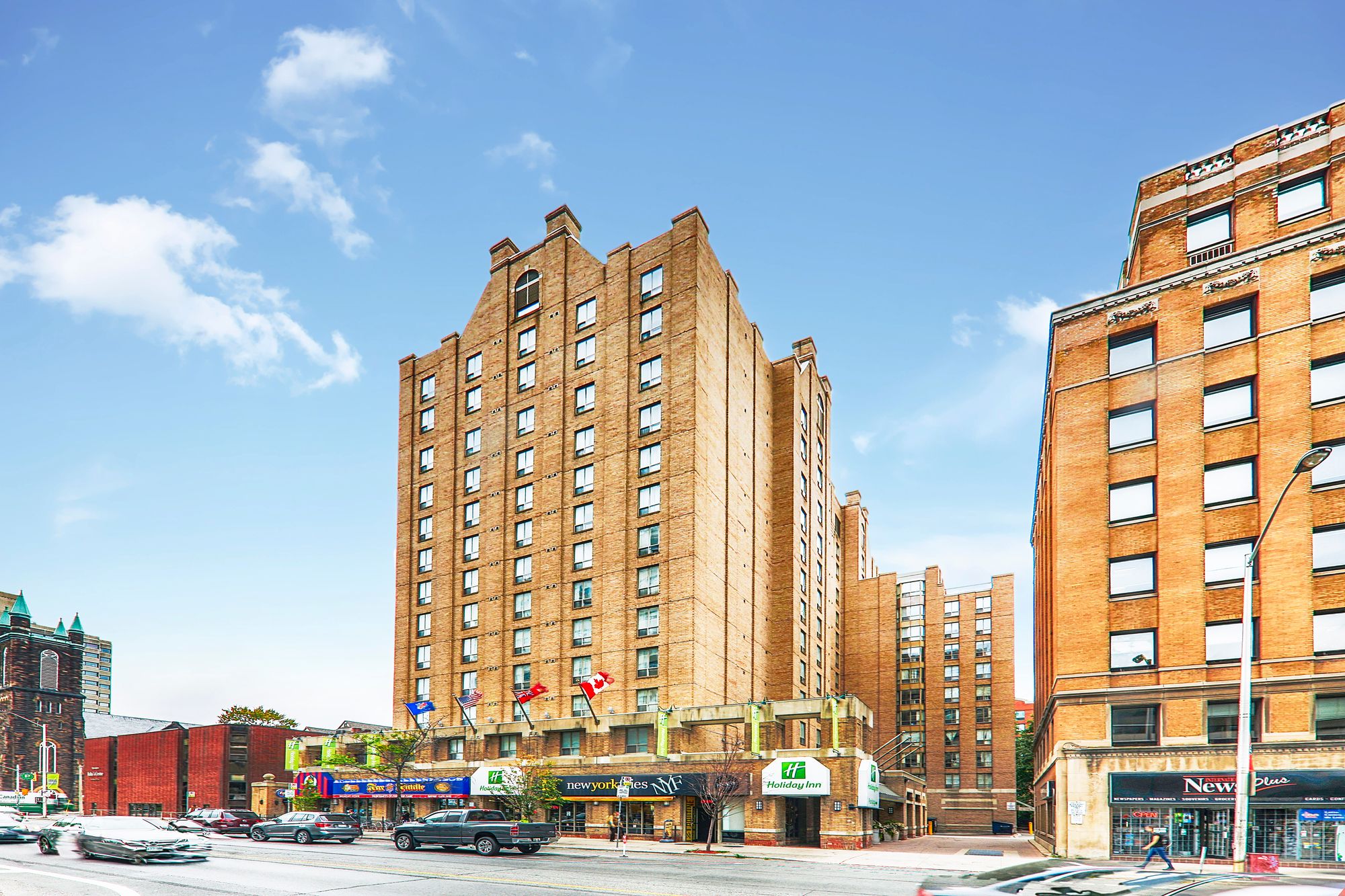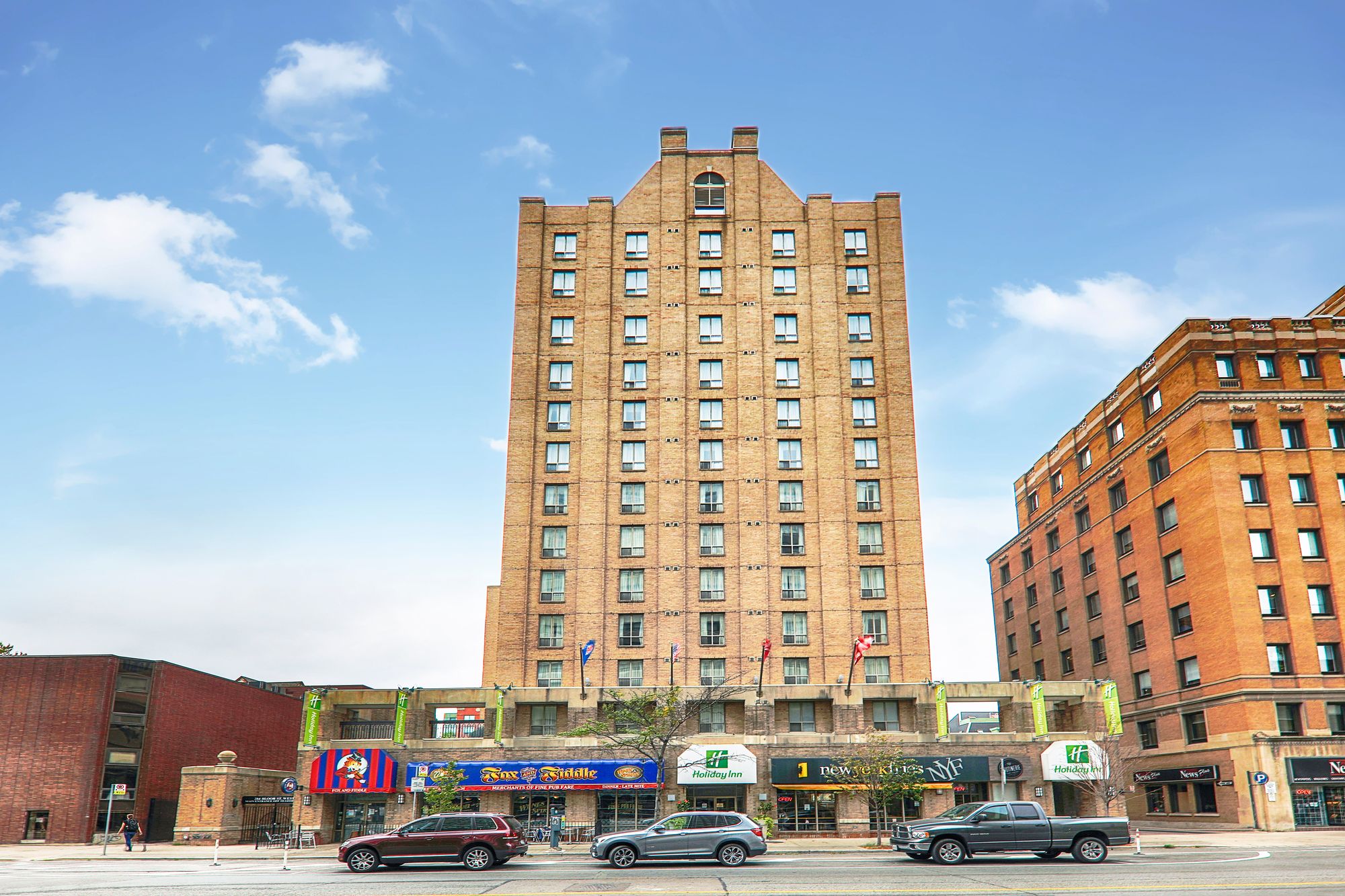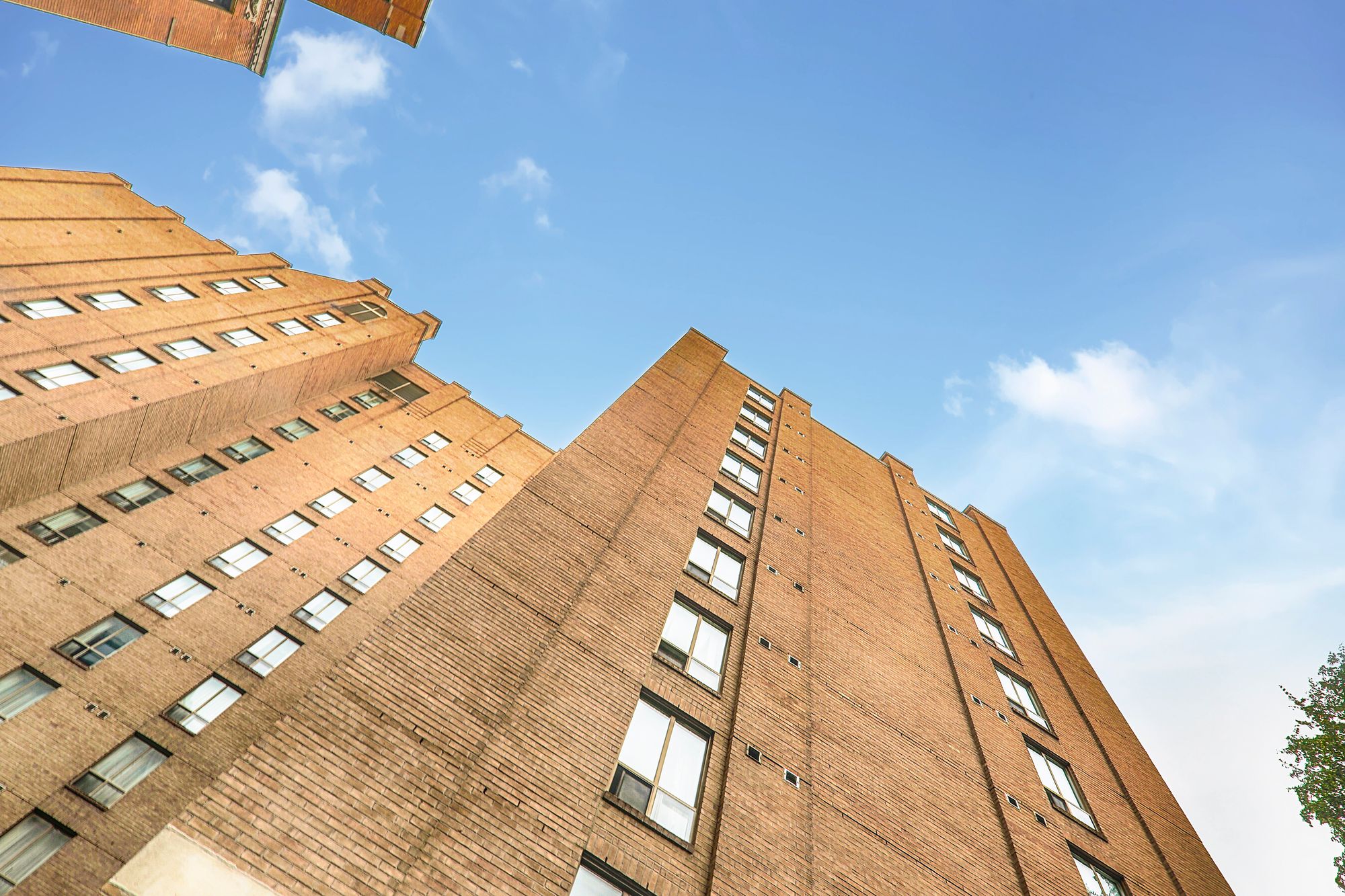 284 Bloor St W
0
Listings for Sale
for Sale
0
Listings for Rent
for Rent
Property Management
T.S.E. Management Services Inc
Unit Size Range
614 - 1200 SQFT
About this condo
Let's be honest, the name for the building at 284 Bloor Street West is pretty misleading. Mews, or row houses made from converted stables, are nowhere to be found. What is at the site, however, is an understated and neutral 11-storey condo.
To be more precise, the St. George Mews is a residential condo that also shares the building with a Holiday Inn. Built in 1991, the building is now home to 74 Annex condos — accessed through a separate entrance no doubt.
While the building has been around for some time now, the amenities at 284 Bloor West are startlingly contemporary. These include a party room, a rooftop terrace boasting communal barbecue, and a modern gym. For added convenience, residents will also find Retail businesses on the ground level, plus there's a meeting room and security in the building.
The Suites
The suites at the St. George Mews range considerably in size, benefiting the myriad of prospective buyers who are drawn to Toronto condos for sale in the building. Let's not forget that 284 Bloor West neighbours the University of Toronto — a couple of students might want to get together to share a two-bedroom suite.
Homes range from around 650 to 1,100 square feet, though, so those looking to raise a family at the St. George Mews aren't out of luck either. In terms of layout, one, two and three bedroom suites can be found throughout the building.
What's more, lots of time has passed since the building was initially occupied. What this means for current buyers is that units have had the opportunity to have been upgraded and customized – for example some kitchens have windows carved out of the walls, so home chefs can socialize while they cook.
While upgrades can't be promised in every unit, one thing is for certain: large, bright windows provide the homes with an airy and welcoming atmosphere. Additionally, most living spaces and kitchens are separated for privacy's sake, and 9-foot ceilings are common throughout.
The Neighbourhood
The Annex is ideal for all sorts of residents, regardless of what type of lifestyle they may lead. From museums to green spaces to libraries, cafés, and an eclectic selection of restaurants, the area is known to please its residents in one way or another.
To begin with the fun stuff, entertainment is abundant in the area surrounding 284 Bloor West. Residents are only a short walk away from the Hot Docs Ted Rogers Cinema, where a documentary can be watched on the big screen (and with the good popcorn); also within walking distance are a few museums, including the Bata Shoe Museum, the Royal Ontario Museum, and the Gardiner Museum.
Bloor West is also filled with restaurants serving up fare from around the world. Whether residents are craving sushi, Korean, Thai, tacos, wings, or anything else, they can be satisfied knowing it's likely just around the corner. And if that's not enough, Yorkville fine-dining is just to the east.
We know it's not possible to eat out all the time — even if it is tempting. Thankfully, then, residents of the St. George Mews can walk the 5 minutes that it takes to reach an expansive Metro at Bloor and Robert Street. Korea Town, just to the west, boasts plenty of independent fruit and vegetable markets, as well as a large Korean supermarket. And for health-conscious home chefs, the Whole Foods on Avenue Road takes only 13 minutes to reach on foot.
For outdoorsy types or those with pets, there are many parks and parkettes to choose from when heading out. Huron-Washington Parkette is a great choice, as is Philosopher's Walk, situated between the ROM and the University of Toronto's Trinity College.
Transportation
Thanks to its truly central location, getting around is easy for residents living at 284 Bloor West. St. George Station takes two minutes to reach, and from there passengers can ride subway trains in all four directions. North-south trains moving along the Yonge-University-Spadina line will take residents to the Eaton Centre or Union Station in no time, while the Bloor-Danforth line will help travelers reach the east and west ends of the city.
Cyclists are also in luck, thanks to the profusion of bike lanes in the area. Bloor Street is well equipped for safe cycling, as is St. George Street.
Those who drive will want to check the traffic conditions before heading south toward the financial district, where things get even more congested. Luckily, though, there are plenty of routes to choose from when heading out from the St. George Mews in a car. Drivers can even reach multiple highways quickly, including the 401 to the north or the Don Valley Parkway to the east.
0
Listings For Sale
Interested in receiving new listings for sale?
0
Listings For Rent
Interested in receiving new listings for rent?
Property Highlights
Listing History for St George Mews
Nearby Amenities
Stats, Trends & Rankings
St George Mews vs The Annex Area
Building Trends At St George Mews
Days on Strata
Units at St George Mews spend an average of
15
Days on Strata
based on recent sales
List vs Selling Price
On average, these condos sell for
of the list price.
Or in other words, the
entire list price
Offer Competition
Condos in this building have an
AVERAGE
chance of receiving
Multiple Offers
Turnover of Units
On average, each unit is owned for
11.7
YEARS
before being sold again
Property Value
Decrease
in property value within the past twelve months
Price Ranking
Highest price per SQFT out of
38
condos in The Annex area
Sold Units
3
Units were
Sold
over the past twelve months
Rented Units
2
Units were
Rented
over the past twelve months
Sales vs Rental Values For This Condo
1 Bed + Den
656 - 665 SQFT
Average Cost Per Sqft
$907
Sales Price Range
$549,000 - $619,900
Rental Price Range
$3,200 - $3,200
Average Cost Per Sqft
$790
Sales Price Range
$800,000 - $800,000
Rental Price Range
$3,700 - $3,700
How Often Are Units Listed?
Average Sales Availability
Average Rental Availability
Ratio of Unit Type in Building
8%
1 Bed + Den
614 - 749 SQFT
Average Sales Availability
Average Rental Availability
Ratio of Unit Type in Building
45%
Average Sales Availability
Average Rental Availability
Ratio of Unit Type in Building
49%
Maintenance Fees
St George Mews vs The
Annex Area
St George Mews's Avg
monthly maintenance fee
Neighbourhood Avg
monthly maintenance fee
Similar condos