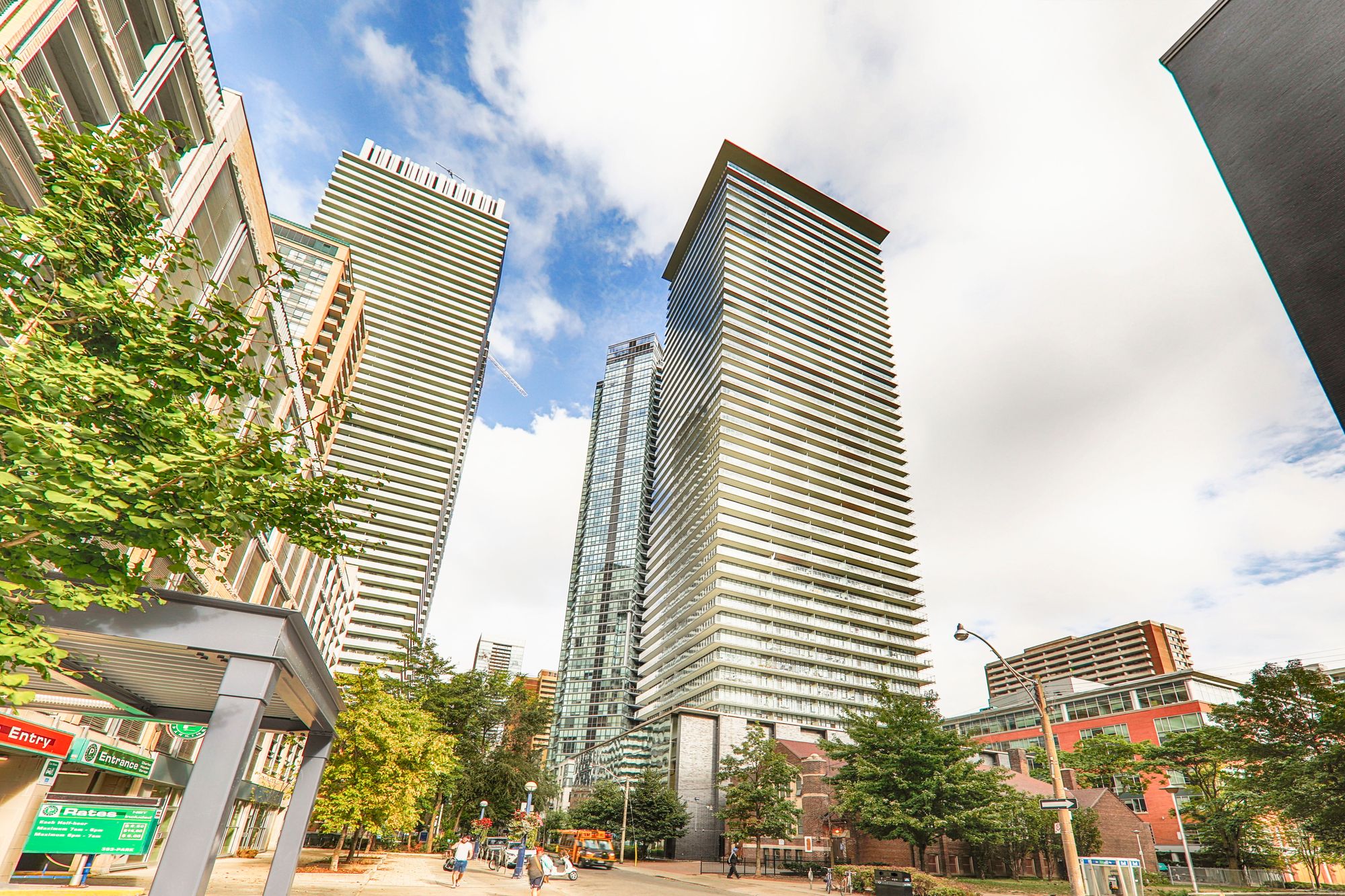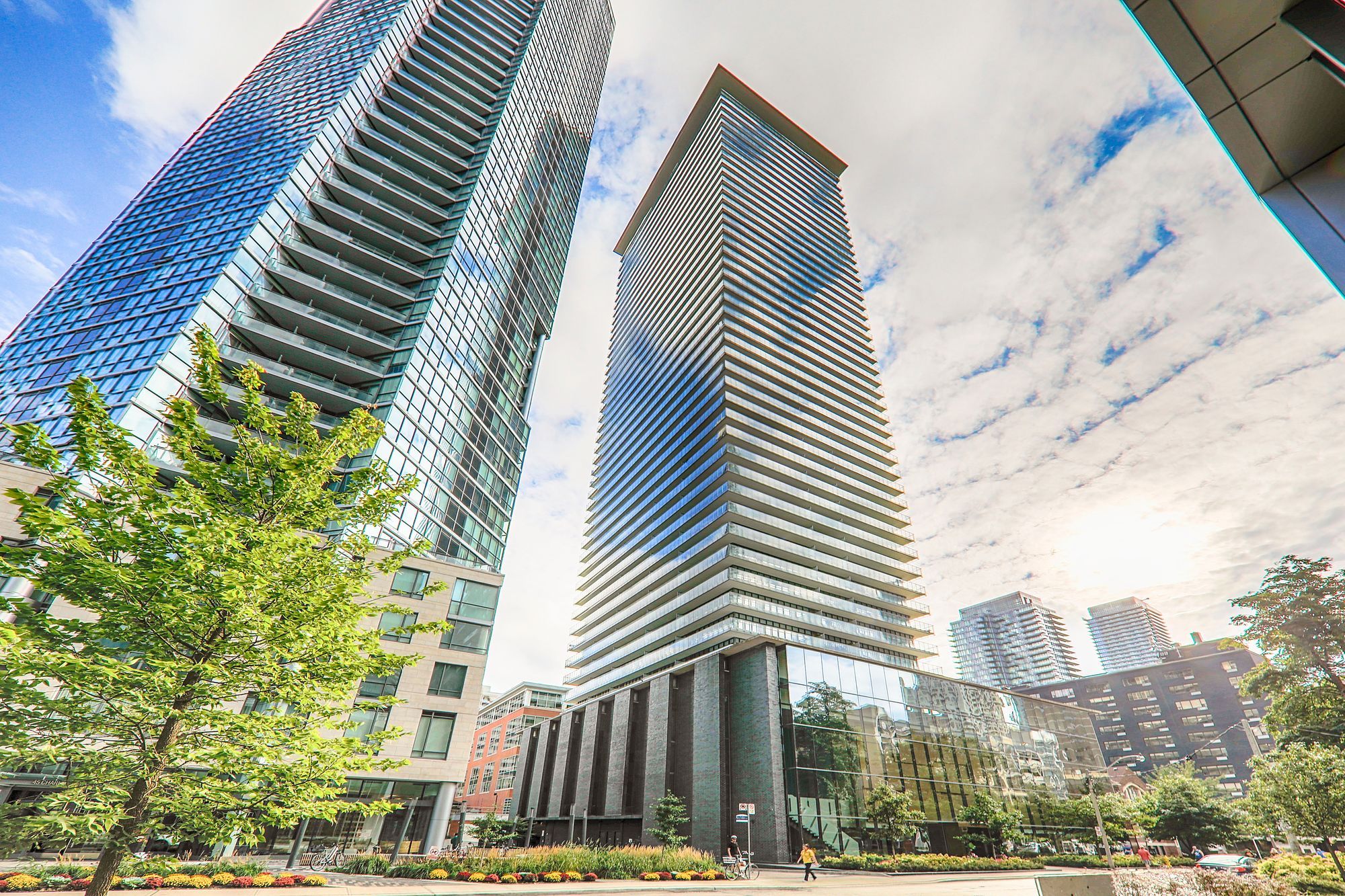 33 Charles St E
5
Listings for Sale
for Sale
1
Listing for Rent
for Rent
Casa
33 Charles St E
Casa
5
Listings for Sale
for Sale
1
Listing for Rent
for Rent
0
Unit Availability
Above Average
Developer
Cresford Developments
Property Management
Shelter Canadian Properties Ltd
Unit Size Range
301 - 7075 SQFT
33 Charles St E, Toronto
About this condo
Condo Overview
When something is so good, people can't help but want a piece for themselves. This is precisely what happened with the Casa Condos: they became so popular that developers had no choice but two build two more. While Casa II Condos and Casa III Condos are now also available to satiate prospective buyers, Casa Condos at 33 Charles Street East is the one that started it all.
Cresford Developments and Architects Alliance are the firms behind the condo's creation in 2010. A sleek, polished metal and glass tower juts from a slightly wider base below, with the entire building reaching to a staggering 46 storeys.
Wraparound balconies can be seen from street level, but views are best appreciated from above. However, as one of the taller buildings in the area, residents needn't live amongst the uppermost stories to enjoy the vistas. Implied more by the name than the actual style, perhaps, the building was made to resemble modern Italian architecture.
What is clear, though, is the stunning lineup of amenities available to those living at 33 Charles Street East. Residents can get some exercise in the building's gym, take a swim in the outdoor pool, or relax indoors in the billiards and theatre rooms. But that's not all—there's even a shared rooftop terrace, a concierge, and guest suites to ensure the utmost comfort of residents and their guests.
The Suites
Besides all of these amenities, Casa Condos is also filled with hundreds of modern condos. There are exactly 420 suites in the building, to be accurate. One of the benefits to the building's colossal scope is the variety of individual units available for buyers to choose from, and there really are Toronto condos for sale here for any kind of buyer.
To begin, the sizes at 33 Charles Street East range quite dramatically. Smaller units begin at around 350 square feet, while the largest of homes here reaches to approximately 2,300 square feet. Next, layouts range as well, with the building featuring everything from bachelor condos to three bedroom units.
A small number of exceptional, two storey homes are even a possibility, with floating staircases connecting downstairs kitchens and living spaces to the bedrooms above. One penthouse unit even boasts a hot tub right on its balcony.
In terms of what the Casa Condos all have in common, on the other hand, there are a number of important elements to describe here. Communal areas such as kitchens and living rooms are open concept, making the units feel airy and spacious. Ceilings reach to 9 or 10 feet tall, while common finishes include hardwood floors and stainless steel appliances. Floor to ceiling windows are also abundant, as are concrete columns, glass or tile backsplashes, and sizeable terraces or balconies.
The Neighbourhood
With its address in the Yonge and Bloor neighbourhood, residents of the Casa Condos are living in a prime location. Inexpensive restaurants and specialty shops line either side of Yonge Street. Bloor, on the other hand, is the place to go for all things high end. From the massive Holt Renfrew to smaller boutiques in Yorkville, some people prefer to stick to window-shopping in this neighbourhood.
In terms of entertainment, the Cineplex Cinemas Varisty Cinema on Bloor Street is a great date spot with lots of options — save big by visiting on a Tuesday when tickets are half priced, or splurge on VIP seats any day of the week. Live theatre is just around the corner as well, with spots like the Panasonic Theatre and the Buddies in Bad Times Theatre just around the corner.
Museums are also within reach, with the ROM, the Gardiner Museum, the Ryerson Image Centre, and the Art Museum at the University of Toronto all within walking distance. Perusing the U of T campus or picnicking in Queens Park also make great ways to spend spring and summer afternoons.
The Casa Condos are also surrounded by several charming neighbourhoods, each with their own character, and all begging to be explored. Rosedale and Cabbagetown are more residential, making them ideal spots for lazy Sunday strolls. The LGBTQ+ Village neighbourhood, on the other hand, is slightly wilder. Although it remains tame during the day, this strip of Church Street becomes one of Toronto's liveliest spots for drinking and dancing once the sun goes down.
Transportation
Residents living at 33 Charles Street East benefit from their location beside Bloor-Yonge Station, which connects the Bloor-Danforth and Yonge subway lines. From here, travelers can catch trains heading north, south, east or west, in order to access any corner of the city.
Those leaving the city can even reach Pearson International Airport in only 40 minutes — and that's without a car. Alternatively, Union Station is a 10 minute subway ride away, where travelers can access VIA Rail trains, as well as GO trains and buses.
For residents who prefer an active commute, Wellesley is a great east-west route with bicycle lanes, while Sherbourne and St. George are go-to routes for north-south bike travel.
Drivers are equally well positioned. Bloor Street is a major arterial road that spans the entire width of the city, while those heading out on longer journeys can connect to the Don Valley Parkway, just a few minutes to the east. From here, the Gardiner Expressway and the 401 are also not far off.
5
Listings For Sale
Interested in receiving new listings for sale?
1
Listings For Rent
Interested in receiving new listings for rent?
Amenities
Maintenance Fees Cover
Maintenance fees include
Water
Owner / renter pays separately
Hydro
Heat
Air Conditioning
Past Sold & Rented Listings
Stats, Trends & Rankings
Price Per Square Foot
Casa vs The
Yonge and Bloor Area
More Expensive
per SQFT compared to the neighbourhood average
Casa's Avg
price per SQFT
$1,266
/ SQFT
Neighbourhood Avg
price per SQFT
$1,181
/ SQFT
Building Trends At Casa
Days on Market
Units at Casa spend an average of
21
Days on Market
based on recent sales
List vs Selling Price
On average, these condos sell for
above
the list price.

Offer Competition
Condos in this building have a
HIGH
chance of receiving
Multiple Offers
Turnover of Units
On average, each unit is owned for
5.9
YEARS
before being sold again
Property Value
Increase
in property value within the past twelve months
Price Ranking
Highest price per SQFT out of
33
condos in the Yonge and Bloor area
Sold Units
20
Units were
Sold
over the past twelve months
Rented Units
79
Units were
Rented
over the past twelve months
Best Value
Casa offers the
best value
out of 33 condos in the Yonge and Bloor neighbourhood
Return on Investment
Casa has the
highest ROI
out of 33 condos in the Yonge and Bloor neighbourhood
Rental Yield
Casa yields the
highest rent prices
out of 33 condos in the Yonge and Bloor neighbourhood
High Demand
Casa is the
most popular
building out of 33 condos in the Yonge and Bloor neighbourhood
Sales vs Rental Values For This Condo
Rental Price Range
$1,775 - $2,200
Average Cost Per Sqft
$1,187
Sales Price Range
$580,000 - $905,000
Rental Price Range
$1,900 - $3,000
1 Bed + Den
515 - 719 SQFT
Average Cost Per Sqft
$1,158
Sales Price Range
$722,000 - $840,000
Rental Price Range
$1,900 - $3,200
Average Cost Per Sqft
$1,052
Sales Price Range
$815,000 - $955,000
Rental Price Range
$2,600 - $3,650
2 Bed + Den
947 - 2000 SQFT
Average Cost Per Sqft
$1,274
Sales Price Range
$1,108,000 - $2,200,000
Rental Price Range
$3,750 - $8,299
How Often Are Units Listed?
Average Sales Availability
Average Rental Availability
Ratio of Unit Type in Building
12%
Average Sales Availability
Average Rental Availability
Ratio of Unit Type in Building
39%
1 Bed + Den
515 - 1000 SQFT
Average Sales Availability
Average Rental Availability
Ratio of Unit Type in Building
22%
Average Sales Availability
Average Rental Availability
Ratio of Unit Type in Building
15%
2 Bed + Den
947 - 2147 SQFT
Average Sales Availability
Average Rental Availability
Ratio of Unit Type in Building
14%
Average Sales Availability
Average Rental Availability
Ratio of Unit Type in Building
1%
Maintenance Fees

Casa vs The

Yonge and Bloor Area
Less Expensive
per SQFT compared to the neighbourhood average
Casa's Avg
monthly maintenance
fee per SQFT
$0.85
/ SQFT
Neighbourhood Avg
monthly maintenance
fee price per SQFT
$0.87
/ SQFT
Similar condos