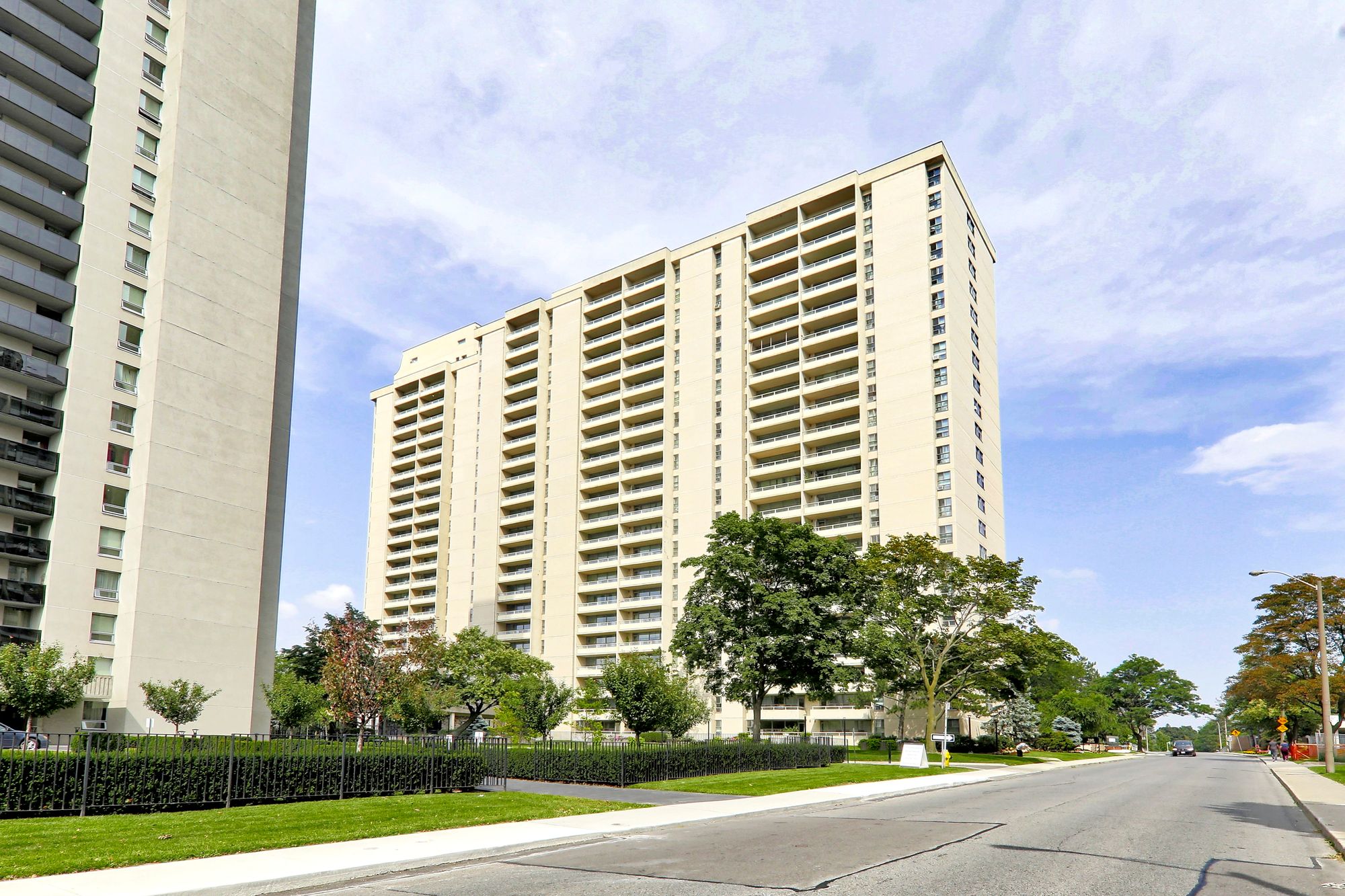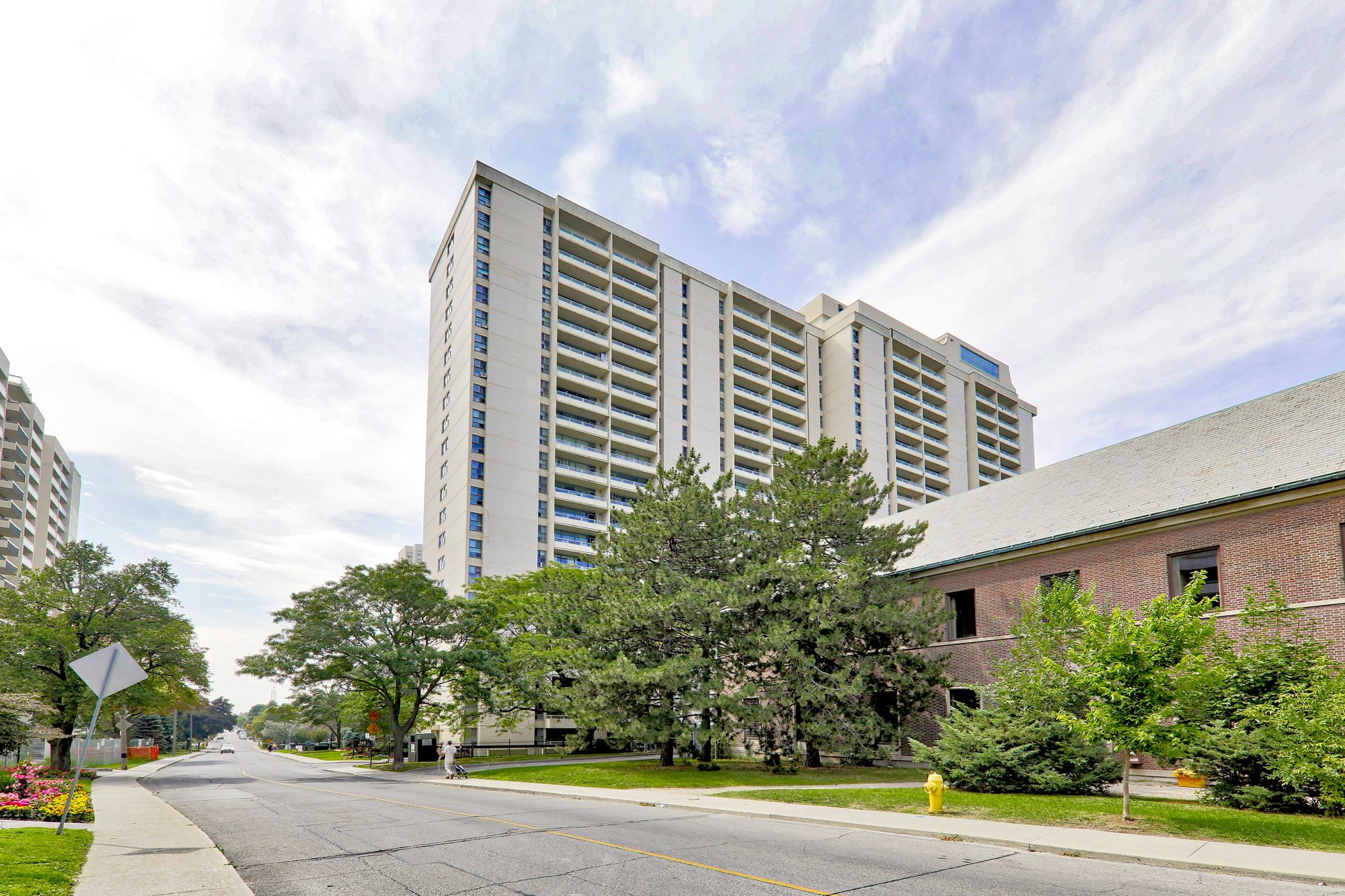 360 Ridelle Ave
1
Listing for Sale
for Sale
3
Listings for Rent
for Rent
The Allenway
360 Ridelle Ave
The Allenway
1
Listing for Sale
for Sale
3
Listings for Rent
for Rent
0
Developer
Tenen Investments Ltd
Property Management
Malvern Condominium Property Management
Unit Size Range
646 - 1399 SQFT
360 Ridelle Ave, Toronto
About this condo
Condo Overview
Remember that whole thing about not judging a book by its cover? Now would be a good time to keep that in mind. Rising to 22 storeys of bland brick at 360 Ridelle Ave, and featuring that same old condo design you've seen time and time again — The Allenway won't be winning a beauty pageants. But if you think that means this building deserves to be passed over, think again.
Modern glass towers tend to attract most of the attention from prospective buyers, but older building such as The Allenway are where you'll get the best value. Built in 1975 — when Earth, Wind & Fire were tearing up the billboards charts — this building shows it age on the outside, but inside you'll find a clean property that's been well kept over the years.
Along with your affordable and spacious suite, you gain access to a reasonable offering of relaxing amenities — gym, pool, sauna, security guard, and parking garage. Whether you're a first time home buyer or part of a growing family, these condos are a great opportunity for a future return on investment.
The Suites
The Allenway is home to 354 units, available in 1 bedroom, 2 bedroom, and 3 bedroom layouts; suite sizes range from 572 square feet to 1064. What you'll find within these units will vary greatly depending on past renovations, and It's possible that some units are in need of an overhaul — and if you read that and immediately thought 'investment opportunity', you're absolutely correct.
Toronto condos for sale here are well below the average price per square foot of those found downtown — if you want a spacious 1 bedroom for less than 400k, you can find that here. Most units have hardwood, floors, updated kitchens, open concept layouts, large bedrooms with lots of storage, and private balconies.
While it's true that this building will appeal to a wide demographic, families are likely to find the best deal here; you won't feel like you're in close quarters with a 1064 square foot 3 bedroom unit, and children are sure to appreciate the buildings' swimming pool and nearby playgrounds and sports facilities at Viewmount Park.
The Neighbourhood
Briar Hill & Belgravia is located in the York Crosstown area, and offers a quiet community with convenient access to dining, shopping and transit lines. And while it isn't the most exciting neighbourhood in the GTA, there's still plenty to do in the area.
For dining out, residents have fast food chains on Dufferin like McDonald's and Tim Hortons, plus several unique restaurants serving international cuisine like Esto es Colombia and Taste of Shawarma. On Eglinton, you'll encounter Caribbean eateries like Randy's Take-Out, there are vegetarian options such as Celebrity Pure Vegetarian, and a few spots to grab food on the run.
Shoppers have some choices in the neighbourhood — nothing to rival Yorkville or Queen West, but choices nonetheless — for clothing, technology, cosmetic supplies, jewellery, musical instruments, and more. Additionally, there's a large commercial area to the north of Lawrence Avenue W.
Nightlife options are somewhat limited in the neighbourhood — there are pubs like Janes Bar & Grill, Second Beer Bar & Restaurant, and Cascais Sports Bar & Grill, but little else. Those who enjoy outdoor recreation might find the area more appealing; residents have athletic clubs and facilities throughout the neighbourhood, there's Sgt Splatters Paintball, hockey rinks, tennis courts, and York Beltline Trail for a scenic stroll.
Transportation
360 Ridelle Ave has a 78 Walk Score — most residents will be able to run errands without a vehicle or public transit. There are 2 grocery stores nearby, making it that much easier to get things done on foot.
Those who rely on public transit have several bus routes in the area and stops close-by on Marlee Ave and Eglinton. For longer trips, Eglinton West Station is only a 15 minute walk for the Yonge-University subway line.
Drivers can avoid most city traffic by heading north on Allen Road for the 401, making it easy to commute no matter what direction you're headed.
1
Listings For Sale
Interested in receiving new listings for sale?
3
Listings For Rent
Interested in receiving new listings for rent?
Amenities
Maintenance Fees Cover
Maintenance fees include
None
Owner / renter pays separately
Hydro
Heat
Air Conditioning
Water
Past Sold & Rented Listings
Stats, Trends & Rankings
Price Per Square Foot
The Allenway vs The
Briar Hill | Belgravia Area
Less Expensive
per SQFT compared to the neighbourhood average
The Allenway's Avg
price per SQFT
$636
/ SQFT
Neighbourhood Avg
price per SQFT
$756
/ SQFT
Building Trends At The Allenway
Days on Market
Units at The Allenway spend an average of
13
Days on Market
based on recent sales
List vs Selling Price
On average, these condos sell for
above
the list price.

Offer Competition
Condos in this building have an
AVERAGE
chance of receiving
Multiple Offers
Turnover of Units
On average, each unit is owned for
20.3
YEARS
before being sold again
Property Value
Increase
in property value within the past twelve months
Price Ranking
Highest price per SQFT out of
6
condos in the Briar Hill | Belgravia area
Sold Units
13
Units were
Sold
over the past twelve months
Rented Units
7
Units were
Rented
over the past twelve months
Best Value
The Allenway offers the
best value
out of 6 condos in the Briar Hill | Belgravia neighbourhood
Return on Investment
The Allenway has the
highest ROI
out of 6 condos in the Briar Hill | Belgravia neighbourhood
Rental Yield
The Allenway yields the
highest rent prices
out of 6 condos in the Briar Hill | Belgravia neighbourhood
High Demand
The Allenway is the
most popular
building out of 6 condos in the Briar Hill | Belgravia neighbourhood
Sales vs Rental Values For This Condo
Average Cost Per Sqft
$649
Sales Price Range
$390,000 - $591,000
Rental Price Range
$1,750 - $1,900
Average Cost Per Sqft
$566
Sales Price Range
$452,018 - $670,000
Rental Price Range
$2,100 - $2,550
Average Cost Per Sqft
$484
Sales Price Range
$703,000 - $703,000
How Often Are Units Listed?
Average Sales Availability
Average Rental Availability
Ratio of Unit Type in Building
40%
Average Sales Availability
Average Rental Availability
Ratio of Unit Type in Building
48%
Average Sales Availability
Average Rental Availability
Ratio of Unit Type in Building
13%
Maintenance Fees

The Allenway vs The

Briar Hill | Belgravia Area
More Expensive
per SQFT compared to the neighbourhood average
The Allenway's Avg
monthly maintenance
fee per SQFT
$0.73
/ SQFT
Neighbourhood Avg
monthly maintenance
fee price per SQFT
$0.71
/ SQFT
Similar condos