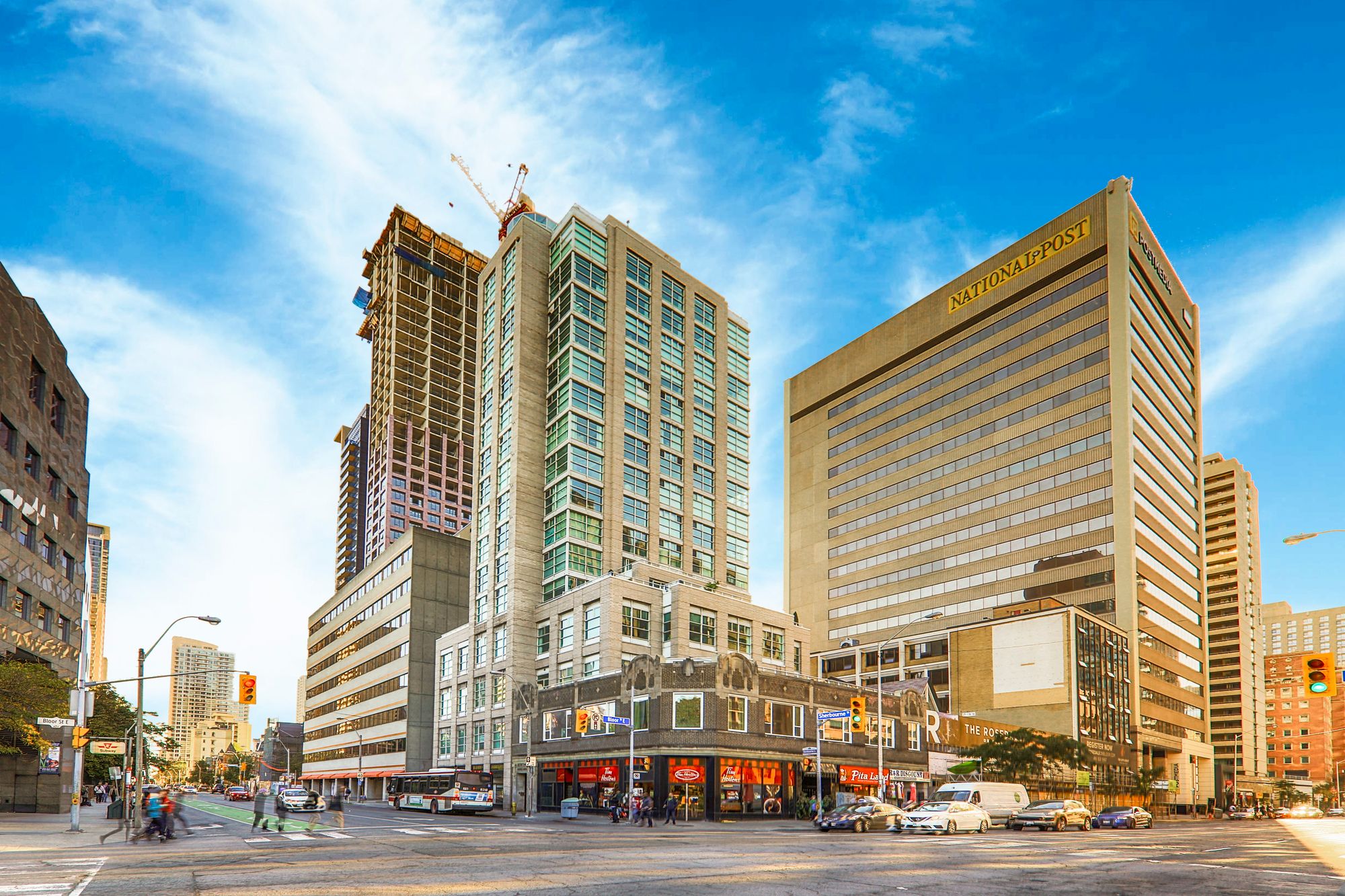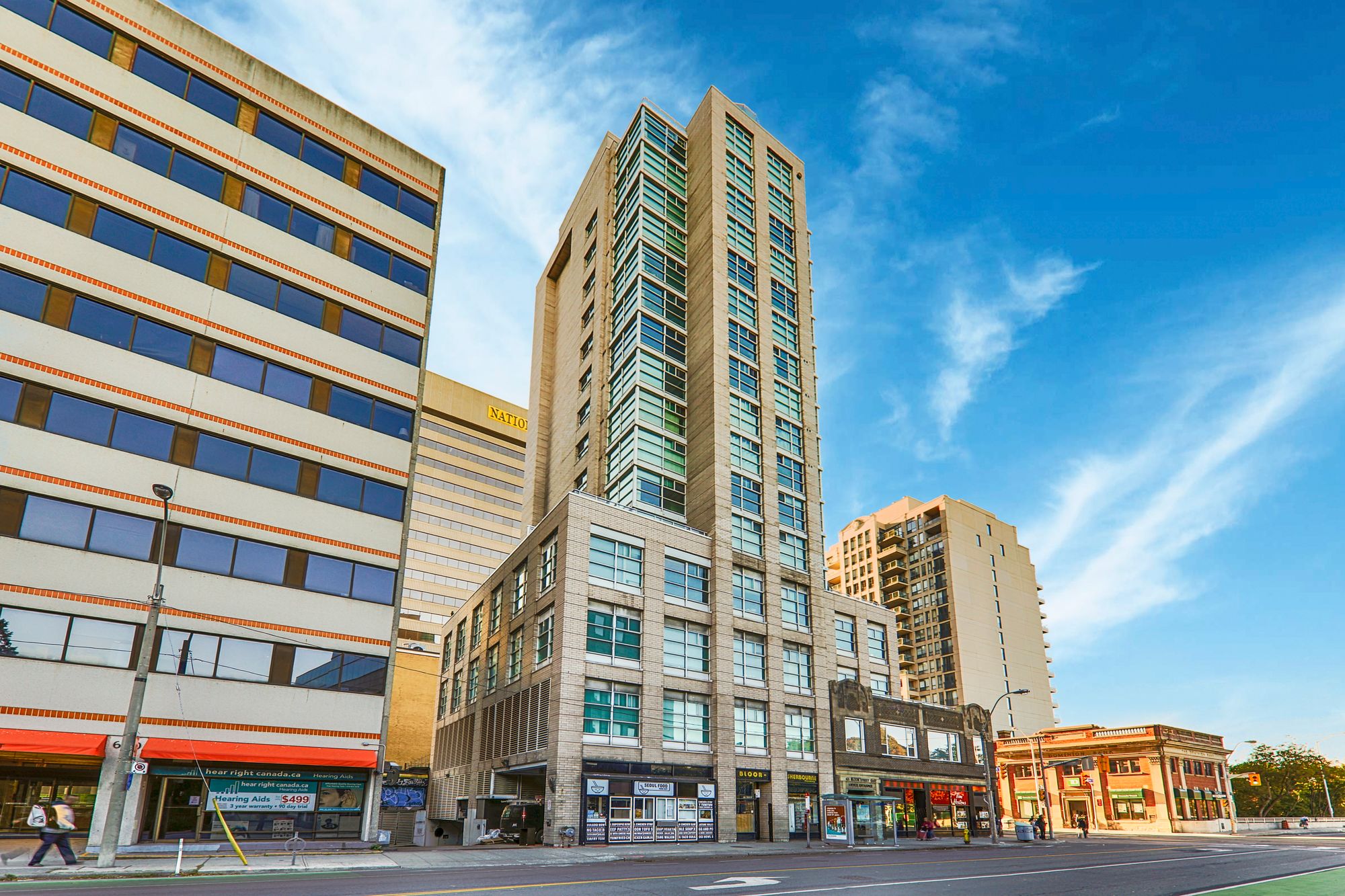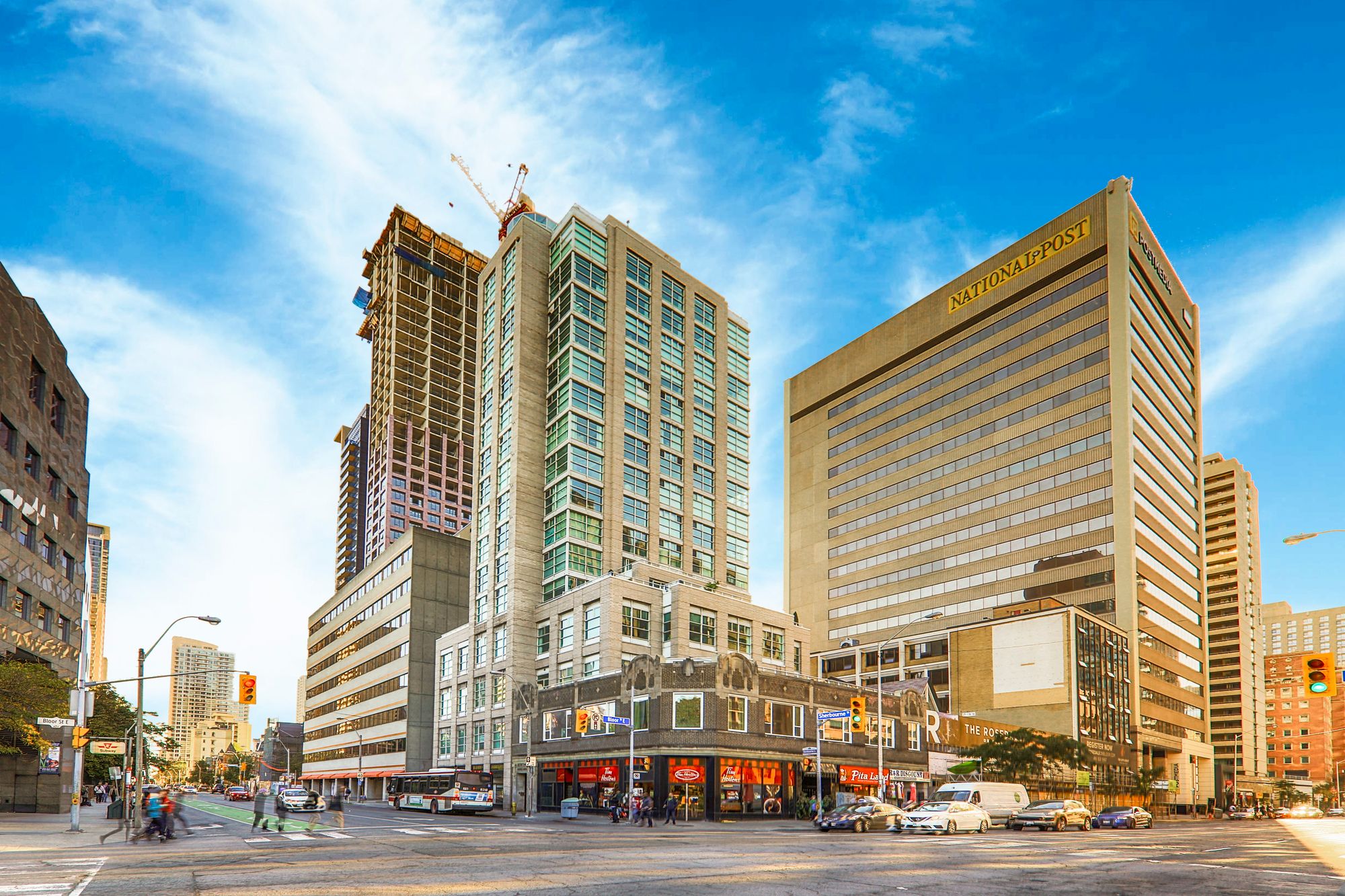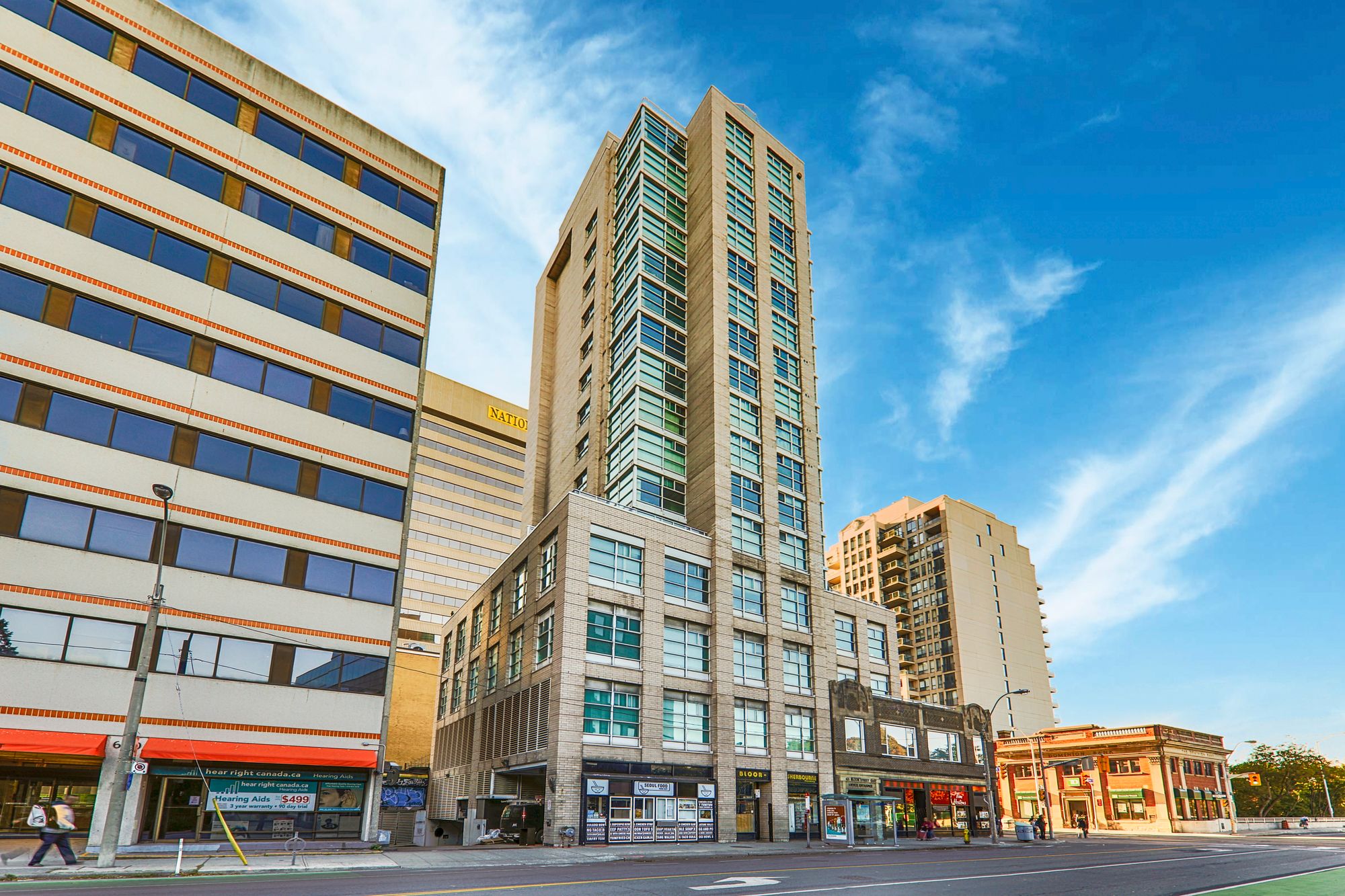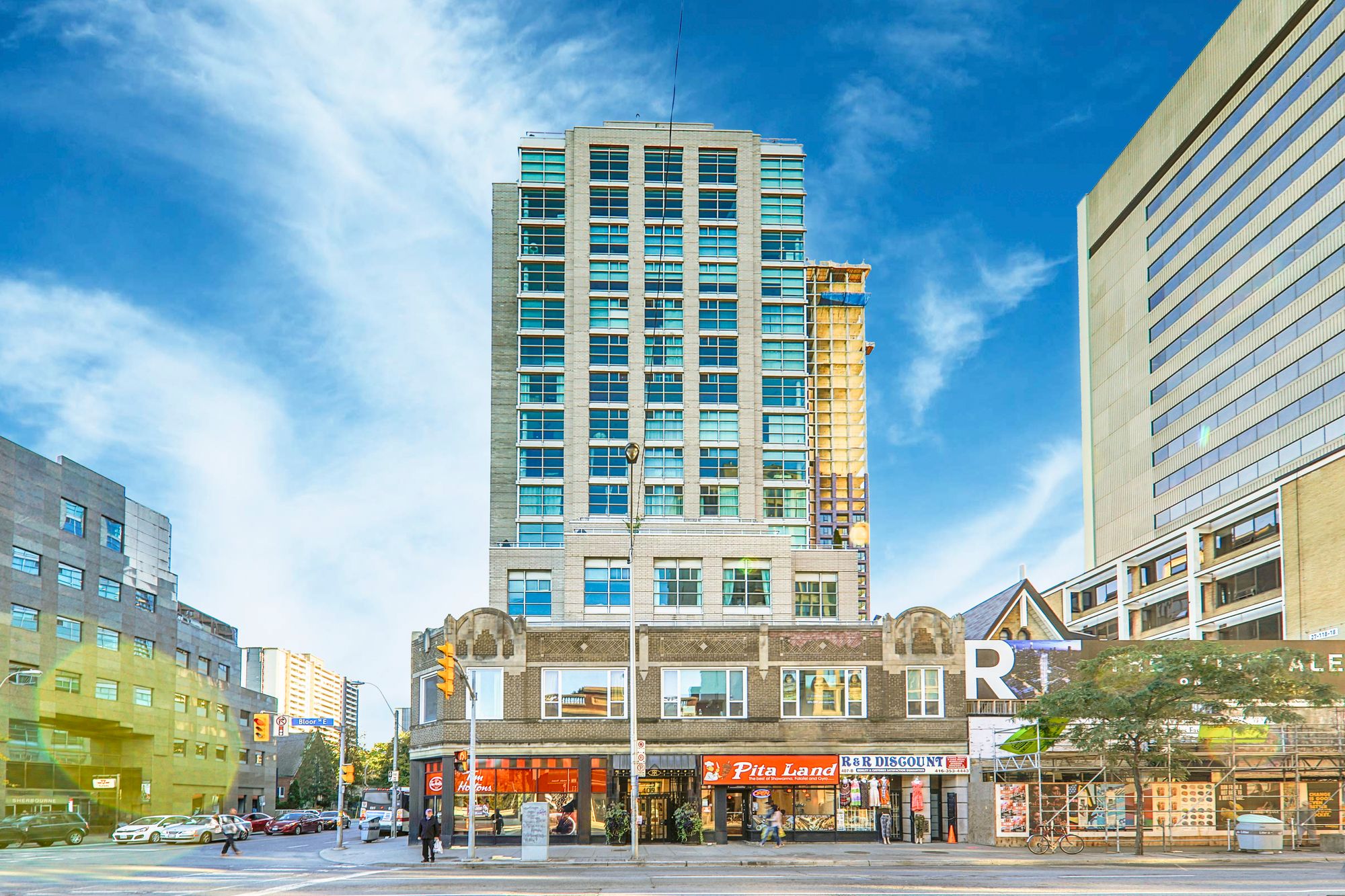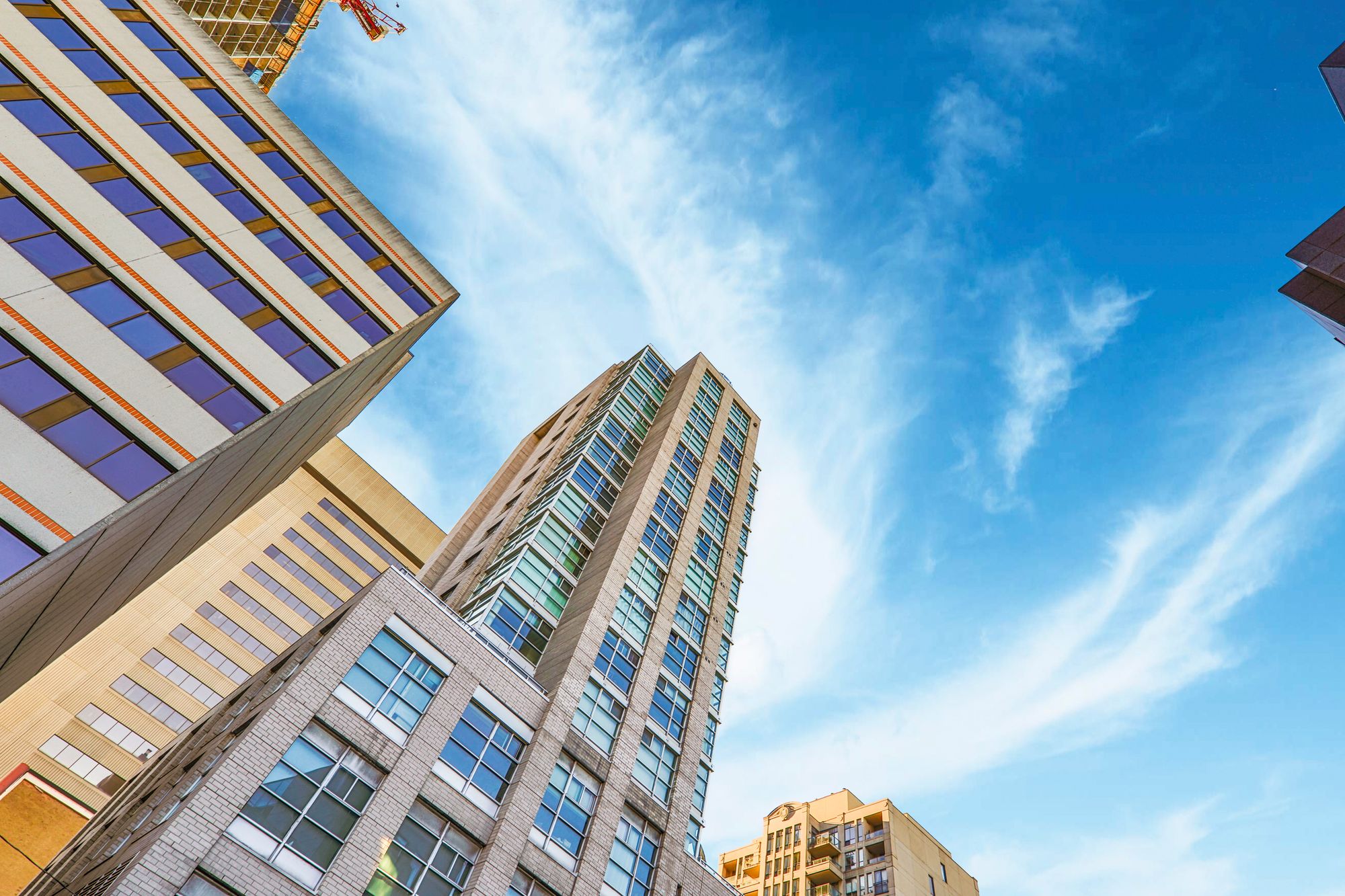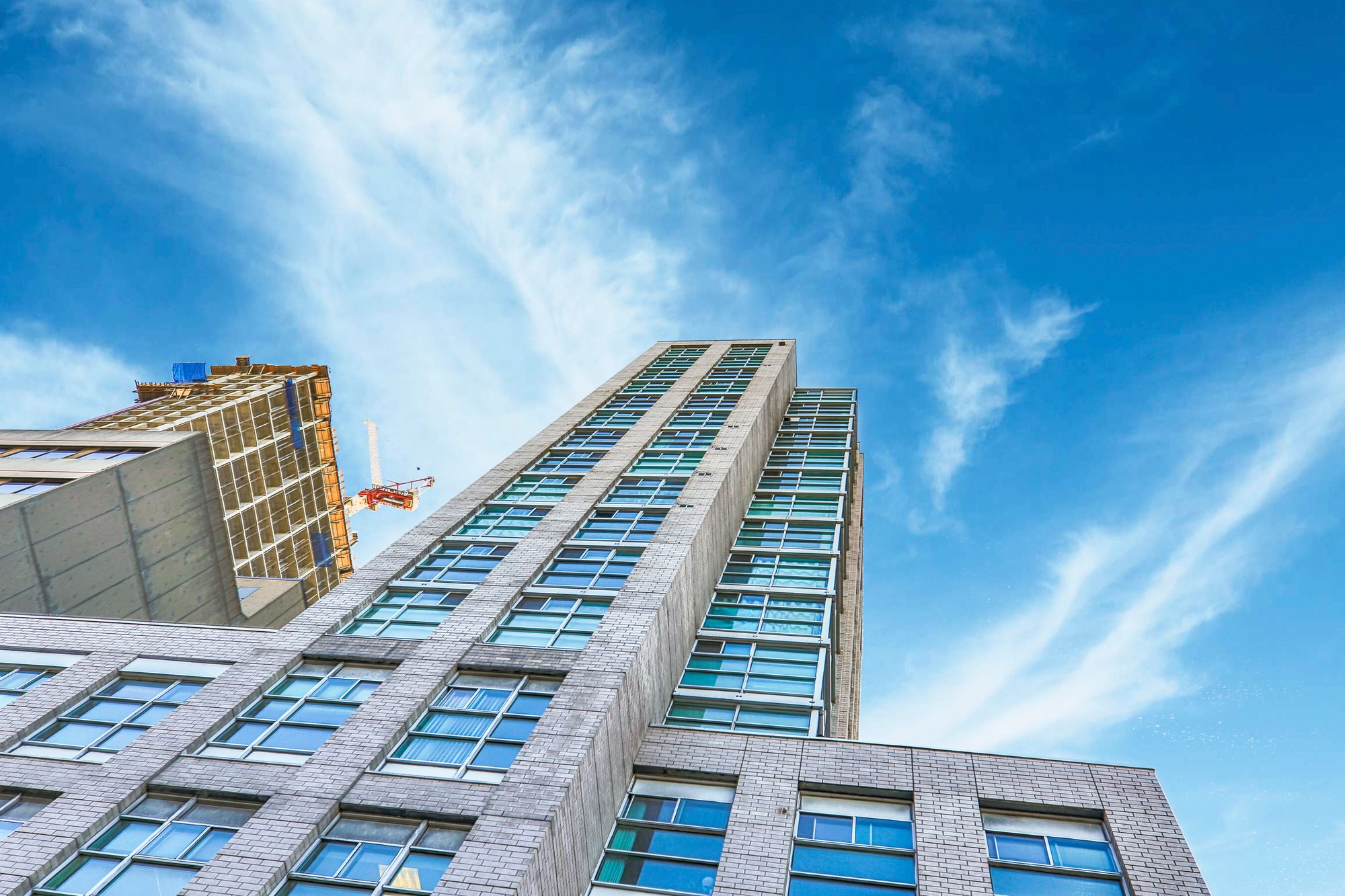 409 Bloor St E
3
Listings for Sale
for Sale
0
Listings for Rent
for Rent
The Rosedale
409 Bloor St E
The Rosedale
3
Listings for Sale
for Sale
0
Listings for Rent
for Rent
Developer
407-421 Bloor Street East Limited
Property Management
Wilson Blanchard Property Management
Unit Size Range
542 - 5000 SQFT
409 Bloor St E, Toronto
About this condo
With only 23 downtown Toronto condos in the entire building, the Rosedale Condos are rather special. Not only does this boutique building have an exclusive feel to it, but residents also have a real chance to get to know one another.
The charming feel of the boutique building is juxtaposed nicely with its prime downtown location, at 409 Bloor Street East. And although these buildings don't appear on the market all that often, it's worth describing them just in case one is ever up for grabs.
Built in 1992 — before the glass tower craze hit Toronto — this simple structure has a warehouse-like aesthetics thanks to its squares of windowpanes surrounded by concrete. While the building itself is no hard loft conversion, it is set atop a historical building: the former Hooper's Drug Store, dating back to 1928 (which is now occupied by Tim Hortons).
Amenities are anything but abundant, but this simply means residents have more time to explore the surrounding area. The limited extras in the building also makes the Rosedale Condos feel slightly homier, and leaves more square footage to be allotted to each home. Residents can, however, gather on the rooftop terrace during the warmer months, where they have access to barbecues as well.
The Suites
With homes ranging from roughly 650 to 5,500 square feet, buyers off all types can find Toronto condos for sale at 409 Bloor Street East. Singles and couples may comprise those living in the one-bedroom units, while two bedroom homes are large enough to allow small families to thrive. Certain units even take up entire floors, providing their residents with panoramic views of the city below.
For those looking to live a life of luxury, there are also three penthouses up for grabs — when current owners decide to give them up, that is. These impressive homes boast extravagant features including multiple levels, spiral staircases, and private rooftop terraces. One even contains a 63-foot long living/dining room, a glass-clad atrium, a library, a gas fireplace in the master bedroom, a sauna, and his and her bathrooms and closets.
Size aside, the homes here are bright and welcoming, thanks to the floor-to-ceiling windows found throughout the building's units. Additionally, with the building having been around for so many years, many upgrades have been made by previous owners.
While each unit now varies considerably in style, prospective buyers can expect to find hardwood flooring, stainless steel appliances, and spectacular views of the Rosedale Valley below.
The Neighbourhood
Thanks to its location on the east end of Bloor Street, the Rosedale Condos inhabits a neighbourhood with less of a ritzy reputation than Yorkville, while still remaining elegant and urban. Residents have their pick of where to spend a day off, between Yonge and Bloor, St. James Town, Yorkville, or even East Danforth.
Outdoorsy types living at 409 Bloor East are especially fortunate, with the ravine systems snaking their way around the Rosedale Condos. Cyclists and pedestrians can explore the Rosedale Ravine Lands, the Toronto Necropolis, and Riverdale Farm and Park, all of which are within walking distance.
Those who get their kicks from commercial endeavours, on the other hand, will prefer to spend their days shopping the designer brands found along Bloor West or in the upscale boutiques of Yorkville. Culture buffs will love living so close to the Toronto Reference Library, the Royal Ontario Museum, and the Gardiner Museum.
The Market by Longos on Bloor East will come in handy for residents who need to stock their pantries, while the expansive Loblaws at Carlton and Church is also within close reach. Organic eaters can also head over to the Whole Foods at Avenue Road and Bloor in order to find everything they need.
Transportation
With the Rosedale Condos literally sitting atop Sherbourne Station, residents can travel around Toronto with ease. From here, travellers can hop onto trains heading east or west along the Bloor Danforth Line, with the option to transfer onto north and south trains on the Yonge-University-Spadina line at Bloor-Yonge, St. George, and Spadina Stations.
Drivers living at 409 Bloor East can reach the Don Valley Parkway in a matter of minutes, from which they can zip north to the 401 or south to Lake Shore Boulevard or the Gardiner Expressway.
Thanks to its Bloor Street address, residents can easily use the UP Express from Bloor West station to reach Pearson International Airport. With this route, the entire trip takes less than an hour without a car.
3
Listings For Sale
Interested in receiving new listings for sale?
0
Listings For Rent
Interested in receiving new listings for rent?
Property Highlights
Listing History for The Rosedale
Stats, Trends & Rankings
The Rosedale vs The Yonge and Bloor Area
Building Trends At The Rosedale
Days on Market
Units at The Rosedale spend an average of
Days on Market
based on recent sales
List vs Selling Price
On average, these condos sell for
of the list price.
Or in other words, the
entire list price
Offer Competition
Condos in this building have a
LOW
chance of receiving
Multiple Offers
Turnover of Units
On average, each unit is owned for
7.5
YEARS
before being sold again
Property Value
Increase
in property value within the past twelve months
Price Ranking
Highest price per SQFT out of
33
condos in the Yonge and Bloor area
Sold Units
0
Units were
Sold
over the past twelve months
Rented Units
3
Units were
Rented
over the past twelve months
Best Value Rank
The Rosedale offers the
best value
out of 33 condos in the Yonge and Bloor neighbourhood
Appreciation Rank
The Rosedale has the
highest ROI
out of 33 condos in the Yonge and Bloor neighbourhood
Rental Yield
The Rosedale yields the
highest rent prices
out of 33 condos in the Yonge and Bloor neighbourhood
High Demand
The Rosedale is the
most popular
building out of 33 condos in the Yonge and Bloor neighbourhood
Sales vs Rental Values For This Condo
1 Bed + Den
584 - 584 SQFT
Rental Price Range
$2,350 - $2,350
Rental Price Range
$2,850 - $2,850
3 Bed + Den
2400 - 2400 SQFT
Rental Price Range
$9,000 - $9,000
How Often Are Units Listed?
Average Sales Availability
Average Rental Availability
Ratio of Unit Type in Building
4%
1 Bed + Den
542 - 675 SQFT
Average Sales Availability
Average Rental Availability
Ratio of Unit Type in Building
29%
Average Sales Availability
Average Rental Availability
Ratio of Unit Type in Building
29%
2 Bed + Den
954 - 1415 SQFT
Average Sales Availability
Average Rental Availability
Ratio of Unit Type in Building
20%
Average Sales Availability
Average Rental Availability
Ratio of Unit Type in Building
12%
3 Bed + Den
2400 - 2700 SQFT
Average Sales Availability
Average Rental Availability
Ratio of Unit Type in Building
8%
Maintenance Fees
The Rosedale vs The
Yonge and Bloor Area
The Rosedale's Avg
monthly maintenance fee
Neighbourhood Avg
monthly maintenance fee
Similar condos