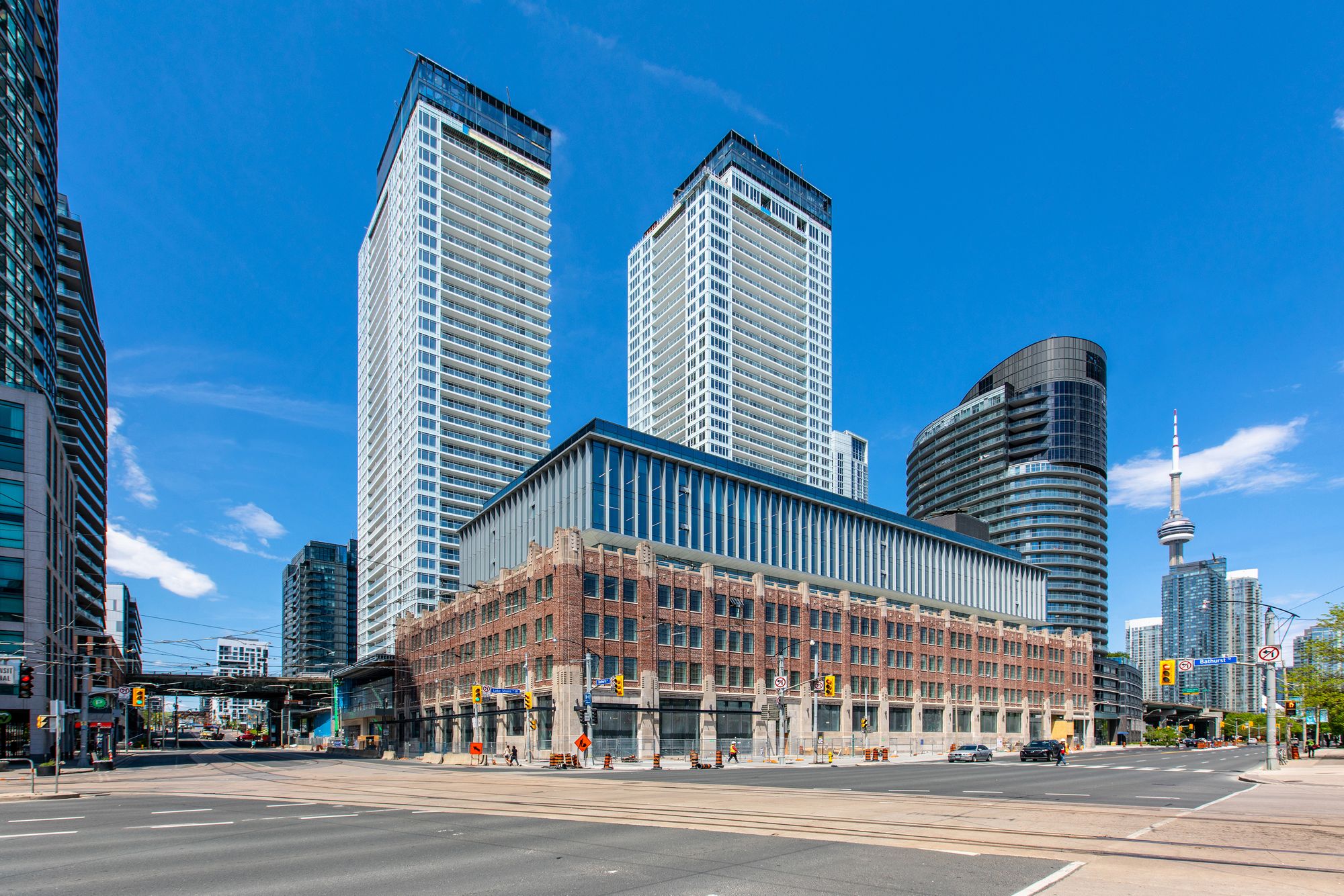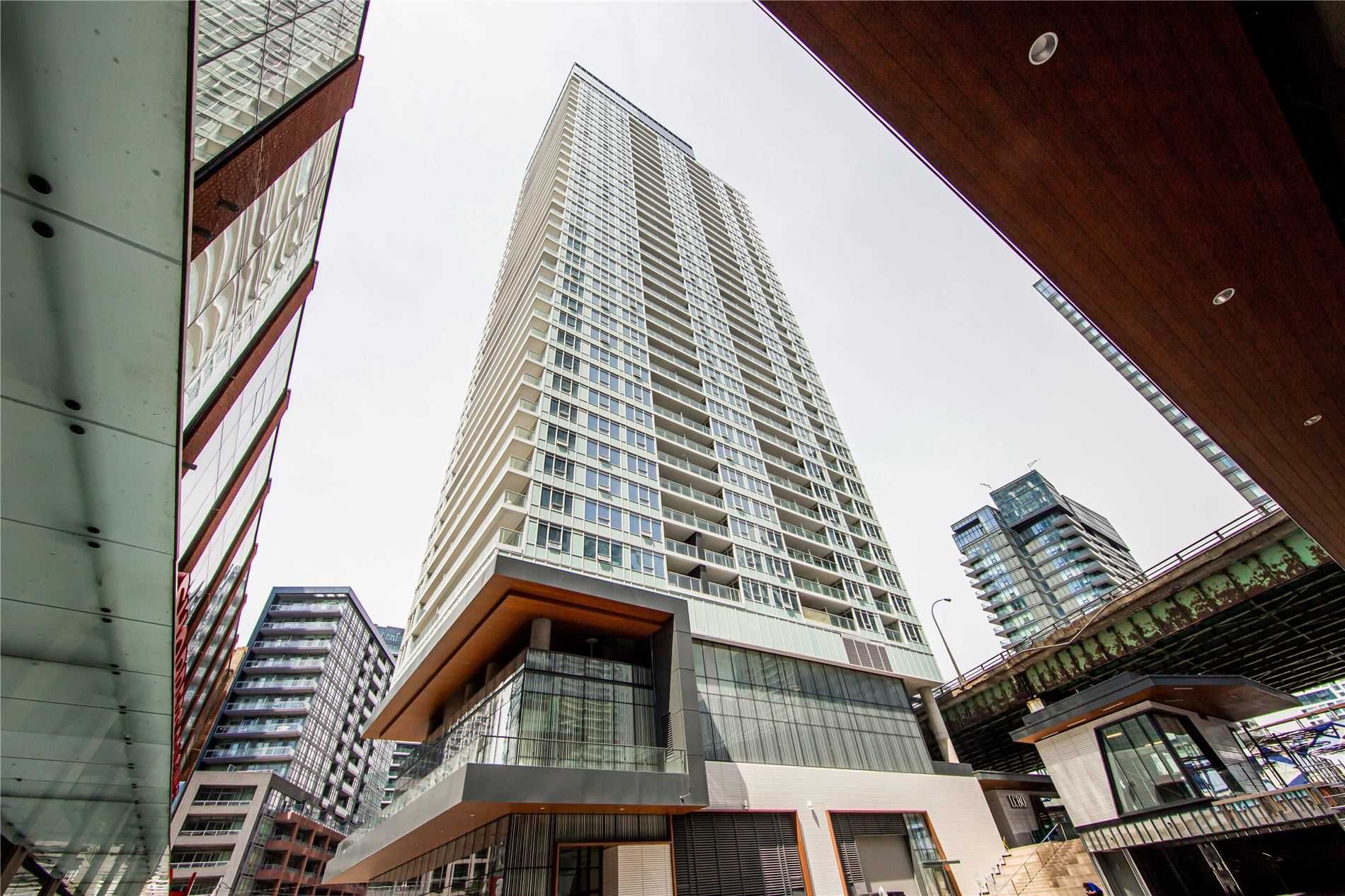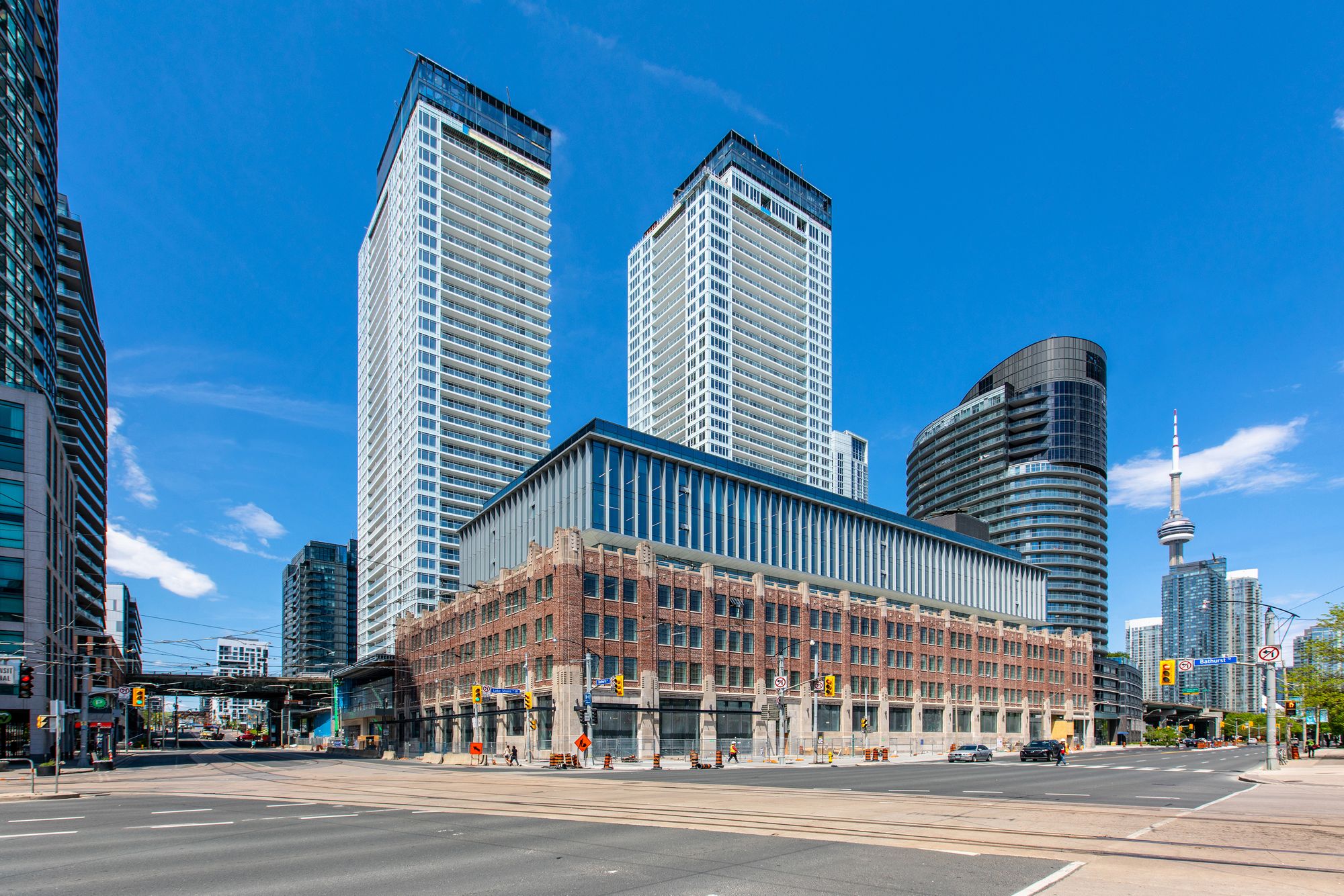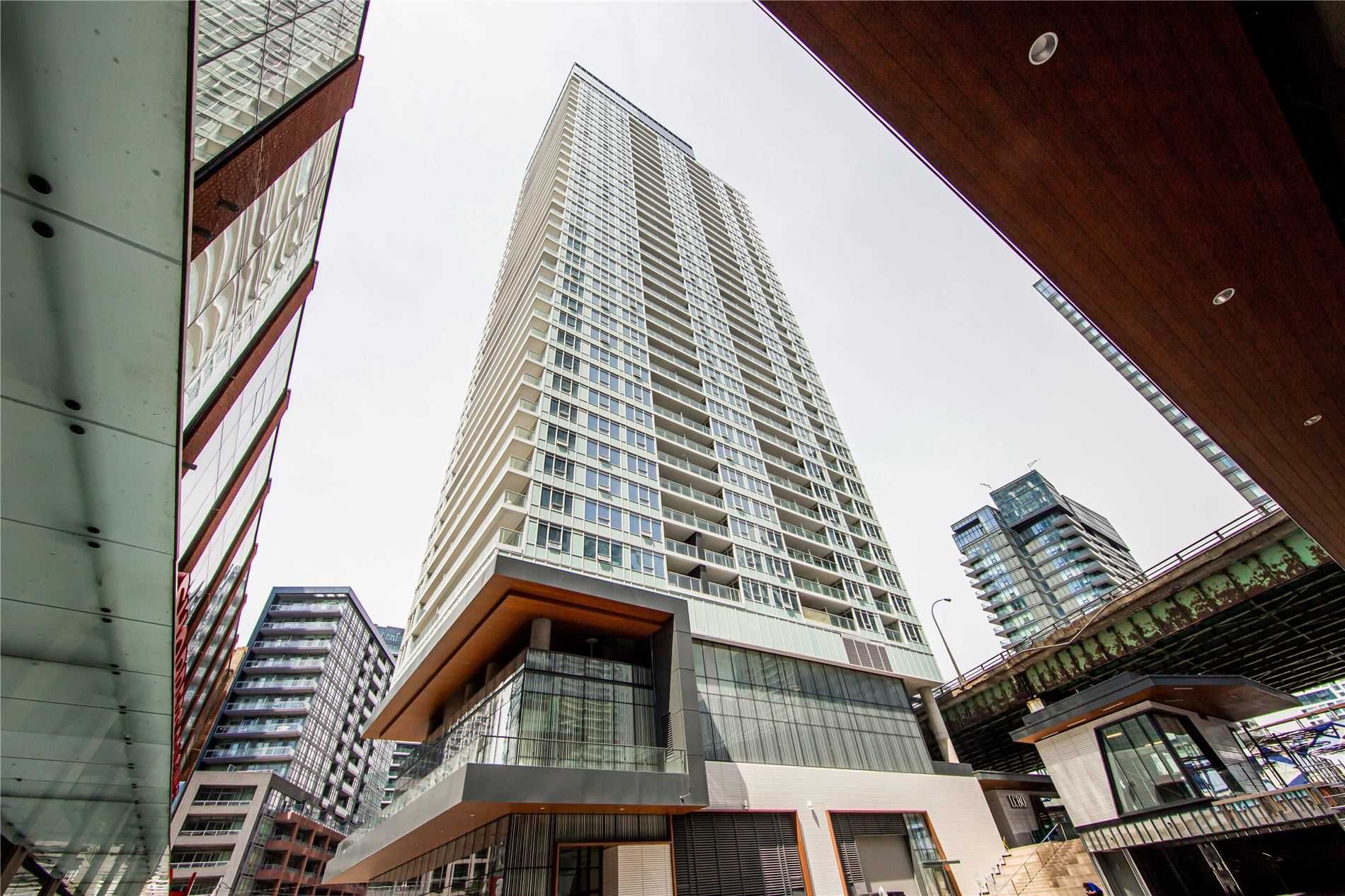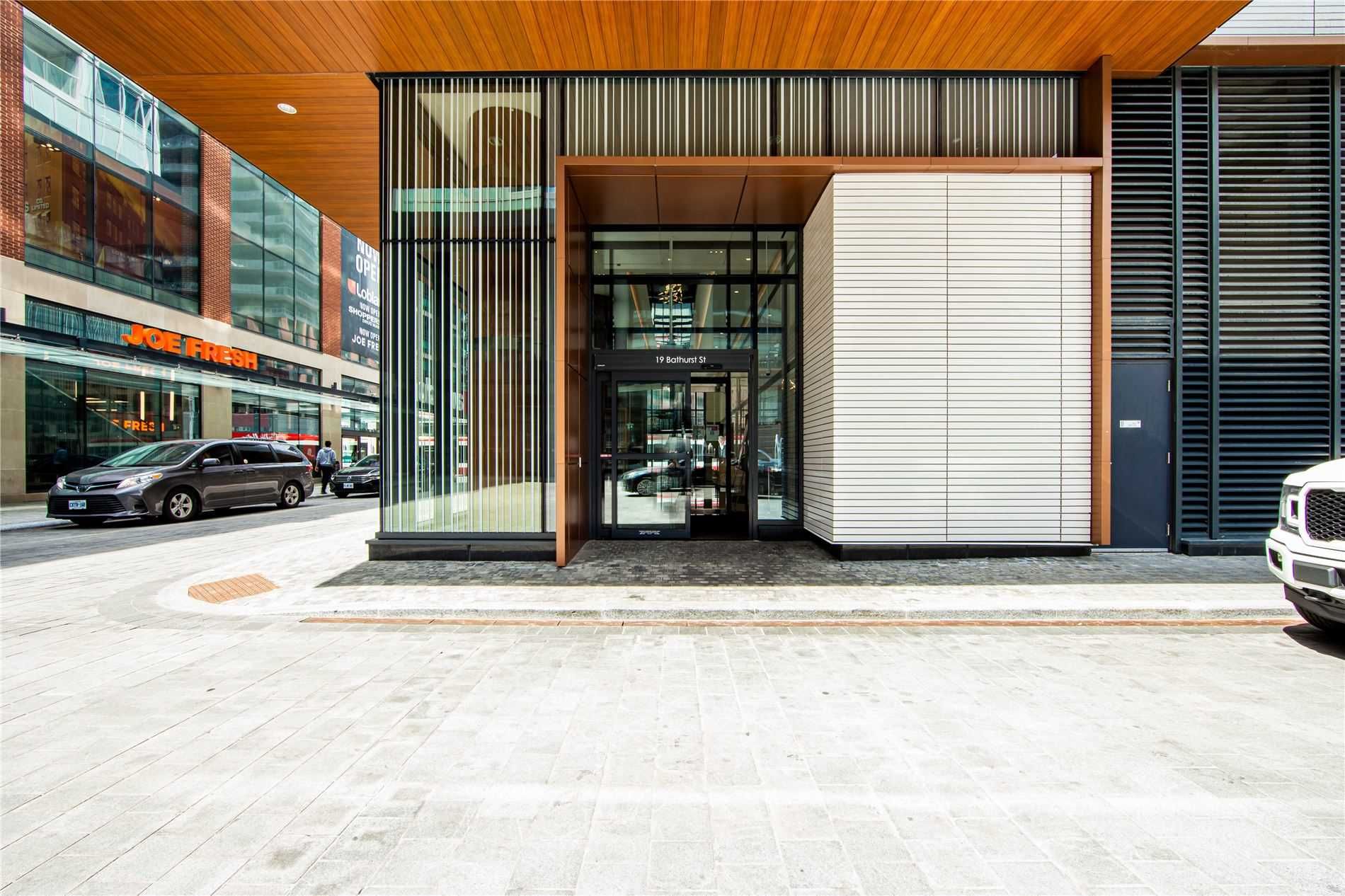 17 Bathurst St, 500 Lake Shore Blvd W & 19 Bathurst St
13
Listings for Sale
for Sale
9
Listings for Rent
for Rent
The LakeShore Condos
500 Lake Shore Blvd W
17 Bathurst St
19 Bathurst St
The LakeShore Condos
13
Listings for Sale
for Sale
9
Listings for Rent
for Rent
0
Unit Availability
Above Average
Unit Size Range
400 - 1099 SQFT
500 Lake Shore Blvd W, Toronto
About this condo
If you're looking for a Toronto condo for sale, then The LakeShore Condos is a great choice. Standing 42 storeys tall at 17 Bathurst Street, this development provides residents with an excellent starting point to explore Toronto's beautiful shoreline.
Consisting of three buildings, this complex straddles the border between Toronto's Waterfront neighbourhood and the increasingly popular Fort York neighbourhood next door. This particular stretch of Lake Ontario could be the most convenient of all, which is great news for prospective buyers who want the best of all worlds.
One of the first things that jumps out is how much attention was paid to the amenities. The LakeShore Condos contains a 23,000 square foot amenity centre. Residents have a theatre room, spa with saunas, fitness centre and guest suites. There's also a Wifi lounge, shared rooftop patio, and much, much more.
Despite all this — maintenance fees are $0.68 per-square-foot, which is lower than the neighbourhood average of $0.76 per-square-foot.
The Suites
Suites range from 505 square feet for a 1 bedroom to 840 square feet for 3 bedrooms. Kitchens are lavish, featuring marble or quartz countertops, integrated appliances, and designer cabinets. Bathrooms continue the luxury trend with marble tiles, slick vanities, and spa-like rain showers.
We've aggregated a number of stats about this property. Here are some highlights:
In the past 12 months, 45 units have sold, and 177 have been rented. Meanwhile, property values have decreased by 1.88%. Units have a medium likelihood of receiving more than one offer, and on average they sell for 2.95% above the listed price. Suites here have an average cost per-square-foot of $1,232 based on sales over the past 12 months, and the median time a unit spends on the market is 23 days.
All units at 17 Bathurst, 19 Bathurst and 500 Lake Shore are open concept, attracting an abundance of natural light through floor-to-ceiling windows. Many suites have breathtaking views of the lakefront from their large, covered balconies. Residents who don't have a Lake Ontario view only need to step outside to enjoy all that this neighbourhood can offer.
The Neighbourhood
This area is among the most scenic and desirable in the city. Developers have always had their eyes on the lakefront community, evident in the eclectic architecture of condos, many dating back to the 90s and 80s.
One constant, however, is the neighbourhood's incredible offering of nature, and the amazing recreation opportunities. Those moving here will be thrilled to know that Little Norway Park, City Place Dog Park and Canoe Landing Park are less than 7 minutes walking distance away.
The community is also a great choice for foodies. With restaurants like Guirei Japanese, WingsUp! and Roywoods nearby, the only issue will be picking just one. If you'd rather cook at home, grocery shopping is never a chore with Sobeys Urban Fresh Spadina and The Kitchen Table. For those who enjoy a short trip to grab their morning coffee, you can walk less than 4 minutes to get to Starbucks, Tim Hortons and Neocity Cafe.
Nightlife options are quite diverse at The LakeShore Condos. Nearby King West and Liberty Village have plenty of bars, or you can check out a number of public events at Harbourfront Centre. For games and concerts, residents can easily get to Rogers Centre and Scotiabank Arena.
Transportation
If you commute by public transit, Bathurst St At Fleet St light transit stop makes it simple to get around. St Andrew Station is about a 4-minute drive from the condo. Need to travel by plane? You can literally walk to Billy Bishop Airport in less than 10 minutes.
If you're interested in checking out other similar condos within walking distance, you might like 600 Fleet St, 15 Bruyeres Mews and 38 Dan Leckie Way.
13
Listings For Sale
Interested in receiving new listings for sale?
9
Listings For Rent
Interested in receiving new listings for rent?
Amenities
Maintenance Fees Cover
Maintenance fees include
Water
Owner / renter pays separately
Hydro
Heat
Air Conditioning
Past Sold & Rented Listings
Stats, Trends & Rankings
Price Per Square Foot
The LakeShore Condos vs The
Waterfront Area
More Expensive
per SQFT compared to the neighbourhood average
The LakeShore Condos's Avg
price per SQFT
Neighbourhood Avg
price per SQFT
Building Trends At The LakeShore Condos
Days on Market
Units at The LakeShore Condos spend an average of
23
Days on Market
based on recent sales
List vs Selling Price
On average, these condos sell for
above
the list price.

Offer Competition
Condos in this building have an
AVERAGE
chance of receiving
Multiple Offers
Turnover of Units
On average, each unit is owned for
YEARS
before being sold again
Property Value
Decrease
in property value within the past twelve months
Price Ranking
Highest price per SQFT out of
39
condos in The Waterfront area
Sold Units
45
Units were
Sold
over the past twelve months
Rented Units
177
Units were
Rented
over the past twelve months
Best Value
The LakeShore Condos offers the
best value
out of 39 condos in neighbourhood
Return on Investment
The LakeShore Condos has the
highest ROI
out of 39 condos in neighbourhood
Rental Yield
The LakeShore Condos yields the
highest rent prices
out of 39 condos in neighbourhood
High Demand
The LakeShore Condos is the
most popular
building out of 39 condos in neighbourhood
Sales vs Rental Values For This Condo
Average Cost Per Sqft
$1,278
Sales Price Range
$547,000 - $707,000
Rental Price Range
$1,880 - $2,600
1 Bed + Den
515 - 849 SQFT
Average Cost Per Sqft
$1,201
Sales Price Range
$625,000 - $860,000
Rental Price Range
$2,050 - $3,250
Average Cost Per Sqft
$1,226
Sales Price Range
$835,000 - $835,000
Rental Price Range
$2,500 - $3,500
2 Bed + Den
649 - 768 SQFT
Average Cost Per Sqft
$1,092
Sales Price Range
$802,000 - $802,000
Rental Price Range
$2,700 - $3,300
Average Cost Per Sqft
$1,370
Sales Price Range
$1,070,000 - $1,259,000
Rental Price Range
$3,000 - $4,950
How Often Are Units Listed?
Average Sales Availability
Average Rental Availability
Ratio of Unit Type in Building
46%
1 Bed + Den
515 - 849 SQFT
Average Sales Availability
Average Rental Availability
Ratio of Unit Type in Building
40%
Average Sales Availability
Average Rental Availability
Ratio of Unit Type in Building
3%
2 Bed + Den
600 - 768 SQFT
Average Sales Availability
Average Rental Availability
Ratio of Unit Type in Building
2%
Average Sales Availability
Average Rental Availability
Ratio of Unit Type in Building
10%
3 Bed + Den
949 - 971 SQFT
Average Sales Availability
Average Rental Availability
Ratio of Unit Type in Building
1%
Maintenance Fees

The LakeShore Condos vs The

Waterfront Area
Less Expensive
per SQFT compared to the neighbourhood average
The LakeShore Condos's Avg
monthly maintenance
fee per SQFT
Neighbourhood Avg
monthly maintenance
fee price per SQFT
Similar condos