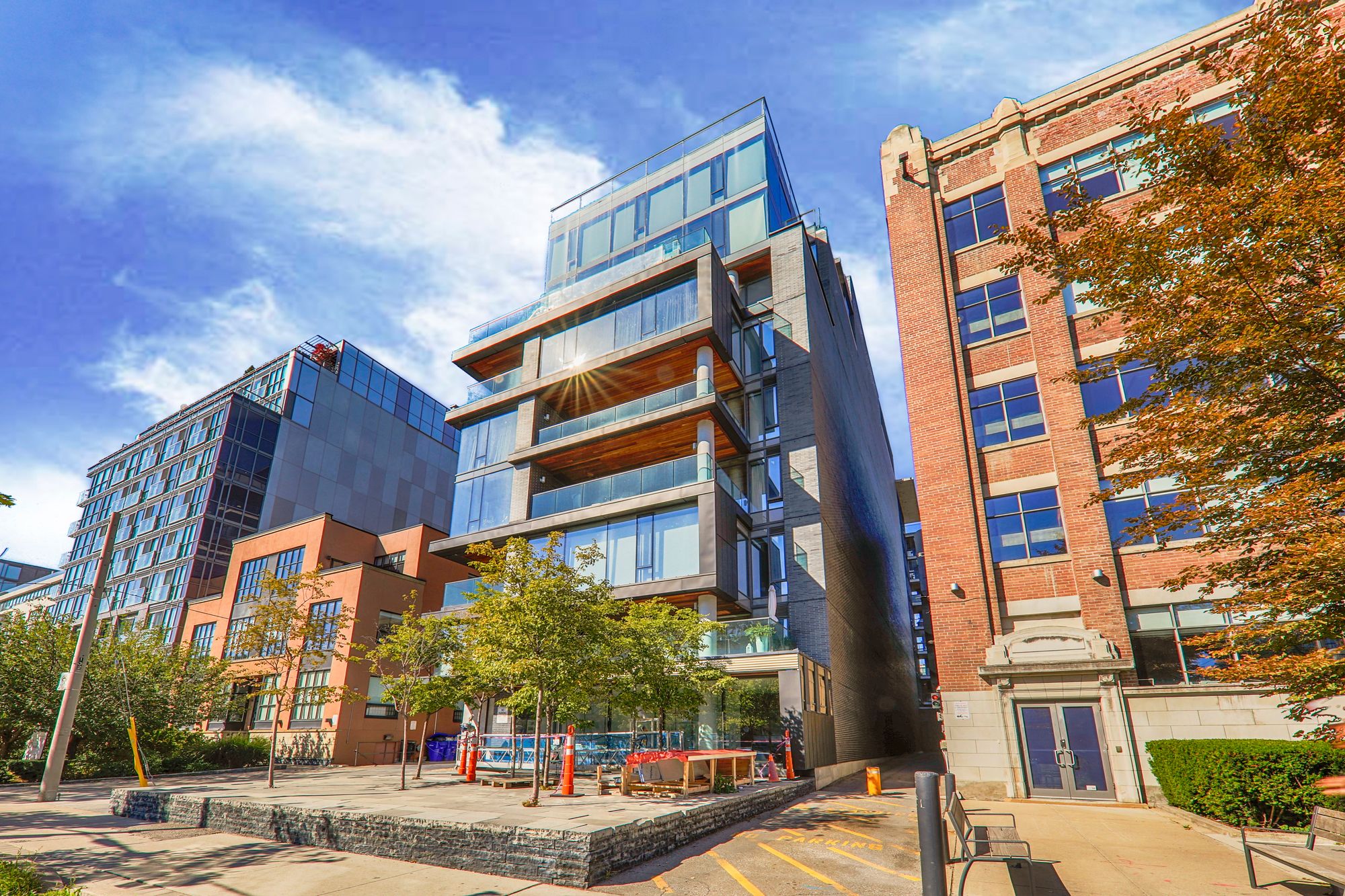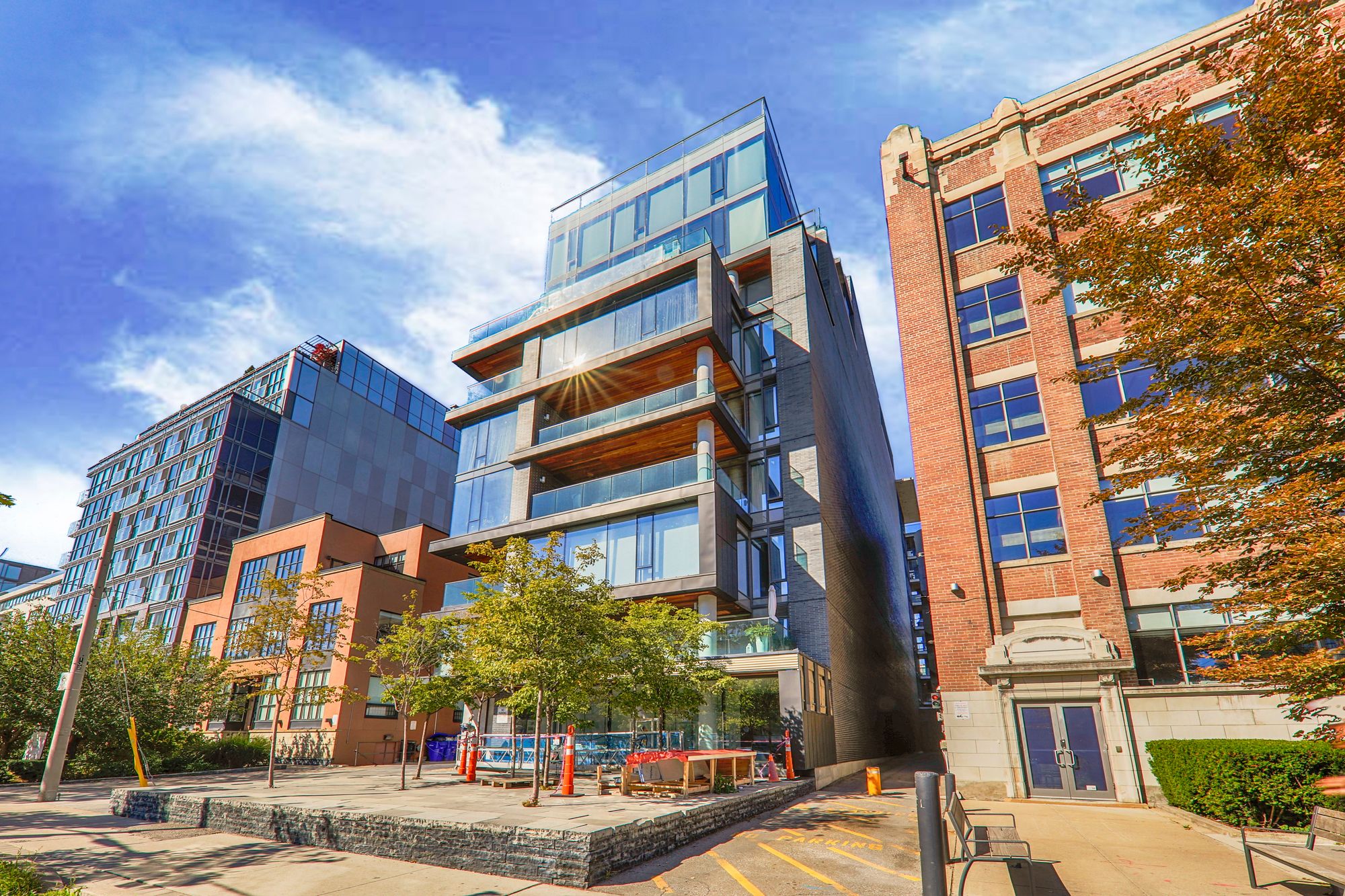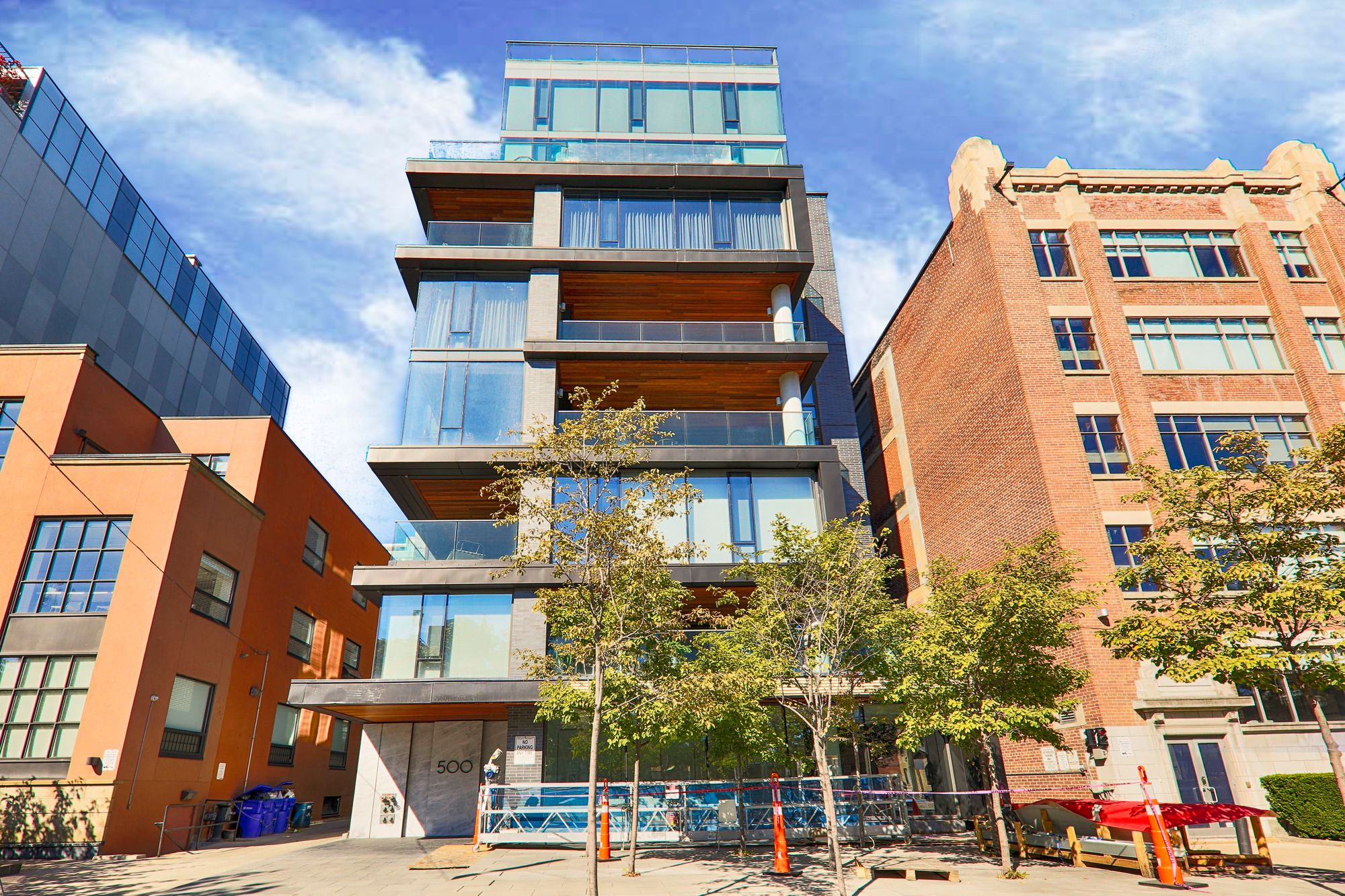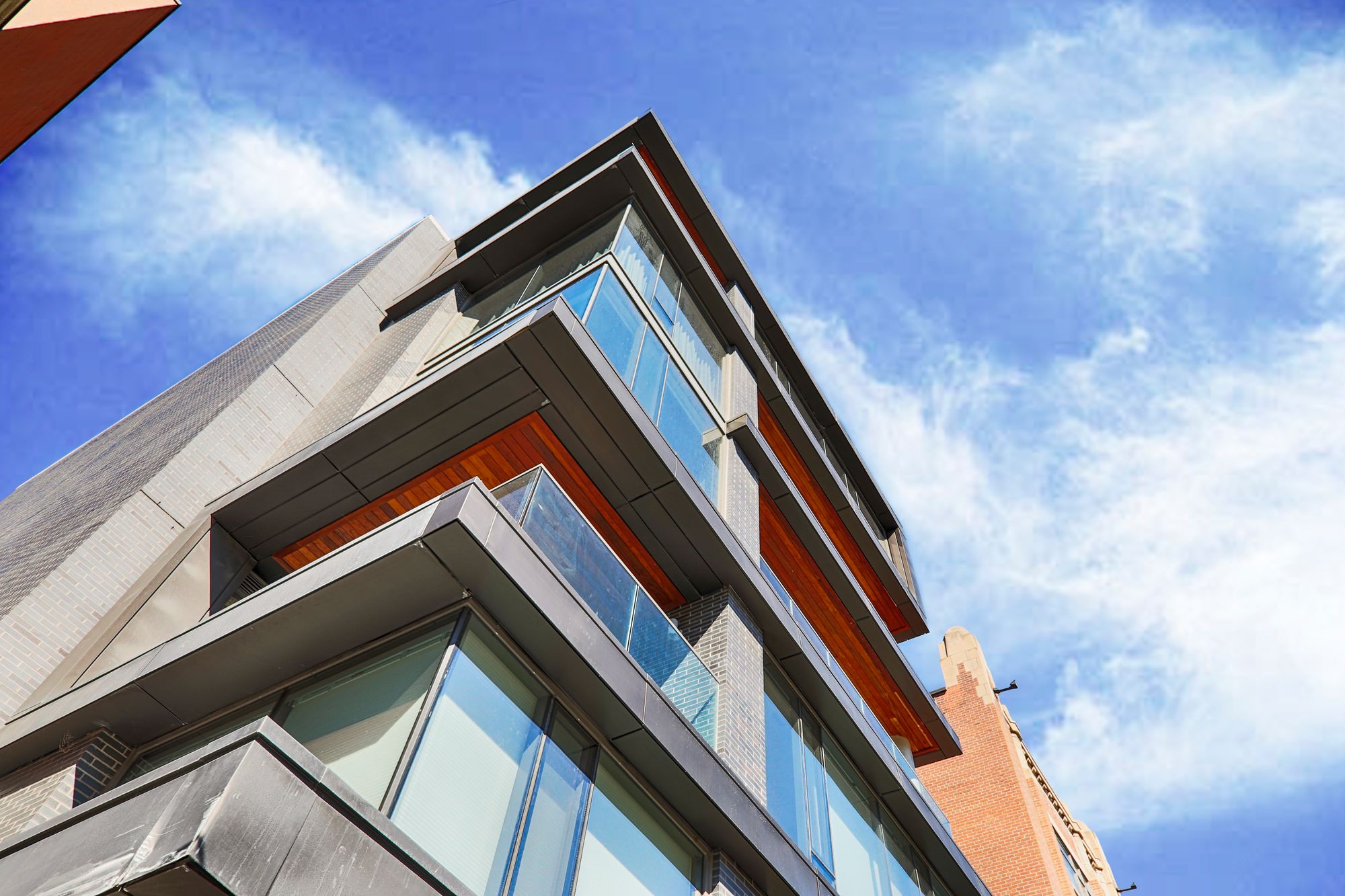 500 Wellington St W
0
Listings for Sale
for Sale
0
Listings for Rent
for Rent
Developer
Freed Developments
Property Management
First Service Residential
Unit Size Range
2400 - 5859 SQFT
About this condo
If you are a budget minded loft buyer — now would be a good time to avert your eyes.
Built in 2011 by Freed Developments, 500 Wellington Street West is an exclusive property offering 17 Toronto lofts spread out over 10 storeys. While many buildings attempt to appeal to buyers of all price ranges by offering both affordable and executive Toronto condos for sale — 500 Wellington is not one of those buildings. From concept to completion, this property was designed with high-end buyers in mind and these King West condos have the square footage and finishes to prove it.
500 Wellington West is a privacy focused building, providing amenities that are in line with a boutique development; security guard, parking, and a rooftop terrace with barbeques. But you won't need an extensive list of amenities with a loft at 500 Wellington, because your neighbourhood has a slew of options for recreation, green spaces, nightlife and community.
So, if you've been searching for that perfect executive home to match your executive lifestyle — 500 Wellington West has the lofts you're looking for.
The Suites
Lofts at 500 Wellington Street West are unapologetically exclusive, ranging from 2500 square feet to a colossal 6000 for a penthouse. Suites feature walls of floor to ceiling windows, private elevator access, ten-foot-ceilings, stainless steel appliances, massive open concept layouts with minimalist designs, concrete pillars, hardwood flooring throughout the living space and marble floors and vanities in the bathrooms.
Some of the most prestigious suites in this building have wrap around terraces with private pools or hot tubs, home theatres, wine cellars and personal gyms; a suite in this building can give you everything you would want from a mansion in the suburbs but located in a vibrant urban community.
The Neighbourhood
500 wellington Street West is situated in the King West neighbourhood and is part of Toronto's renowned Fashion District. Considering its urban location, you might expect to be surrounded by towering high-rises but that could not be further from the truth — Wellington is surprisingly tucked away from the hustle and bustle of downtown Toronto, in spite of the fact that it is minutes form the Rogers Centre.
Within King West you'll find all the convenience of Urban living — and 500 Wellington is poised to take advantage of all that this community has to offer. From your private elevator, you are minutes from tantalizing five star dining. Feeling like Italian cuisine for dinner? You have Buca and Gusto 101 on Portland — both of which have received raving reviews for their cuisine and décor. Or maybe you want that perfect Steak? Jacobs Co. Steakhouse on Brant Street or the Keg Steakhouse on King, are bound to please.
Sometimes you need a strong espresso in the morning — most people drive to their favorite location or settle for something convenient — residents at 500 Wellington have their favorite cafés all within walking distance; there is Jimmy's Coffee on Portland, or Quantum Coffee, Brioche Dorée, and Aroma Espresso bar on King.
Living in King West you are certain to be entertained; sports fans can stroll to the Rogers Centre, or easily take TTC to the Scotiabank Arena. There are pubs in the area for a quiet drink — or clubs for a livelier experience. You have quick access to Toronto's novelty attractions like the CN Tower, Steam Whistle Brewery, Ripley's Aquarium and more.
Greens spaces are usually in short supply but not for residents of 500 Wellington West; beautiful Victoria Memorial Park is 200 meters west, and Clarence Square Park is less than 500 meters east. In fact, the only downside to living in this neighbourhood will be the jealous stares and envious sighing of your friends and extended family.
Transportation
Boasting a Walk Score of 97, this is a prime location for walkers. There are several grocery stores in close proximity, making it easy to grab the essentials. Bikers should find Wellington easy to navigate and can quickly reach lanes for traversing the city. Those who require public transit have streetcars on King to connect to buses and subway stations.
Drivers have private parking at 500 Wellington — the convenience continues on the road — a quick trip down Spadina will have you on the Gardiner Expressway or the Lakeshore Boulevard, bypassing most of city traffic.
0
Listings For Sale
Interested in receiving new listings for sale?
0
Listings For Rent
Interested in receiving new listings for rent?
Property Highlights
Listing History for 500 Wellington West
Nearby Amenities
Stats, Trends & Rankings
500 Wellington West vs The King West Area
500 Wellington West's Avg
Building Trends At 500 Wellington West
Days on Strata
Units at 500 Wellington West spend an average of
Days on Strata
based on recent sales
List vs Selling Price
On average, these condos sell for
of the list price.
Or in other words, the
entire list price
Offer Competition
Condos in this building have an
AVERAGE
chance of receiving
Multiple Offers
Turnover of Units
On average, each unit is owned for
4.4
YEARS
before being sold again
Property Value
Increase
in property value within the past twelve months
Price Ranking
Highest price per SQFT out of
95
condos in the King West area
Sold Units
0
Units were
Sold
over the past twelve months
Rented Units
0
Units were
Rented
over the past twelve months
Sales vs Rental Values For This Condo
How Often Are Units Listed?
Average Sales Availability
Average Rental Availability
Ratio of Unit Type in Building
20%
2 Bed + Den
2400 - 3400 SQFT
Average Sales Availability
Average Rental Availability
Ratio of Unit Type in Building
54%
Average Sales Availability
Average Rental Availability
Ratio of Unit Type in Building
7%
3 Bed + Den
2475 - 5065 SQFT
Average Sales Availability
Average Rental Availability
Ratio of Unit Type in Building
20%
Maintenance Fees
500 Wellington West vs The
King West Area
500 Wellington West's Avg
monthly maintenance fee
Neighbourhood Avg
monthly maintenance fee
Similar condos