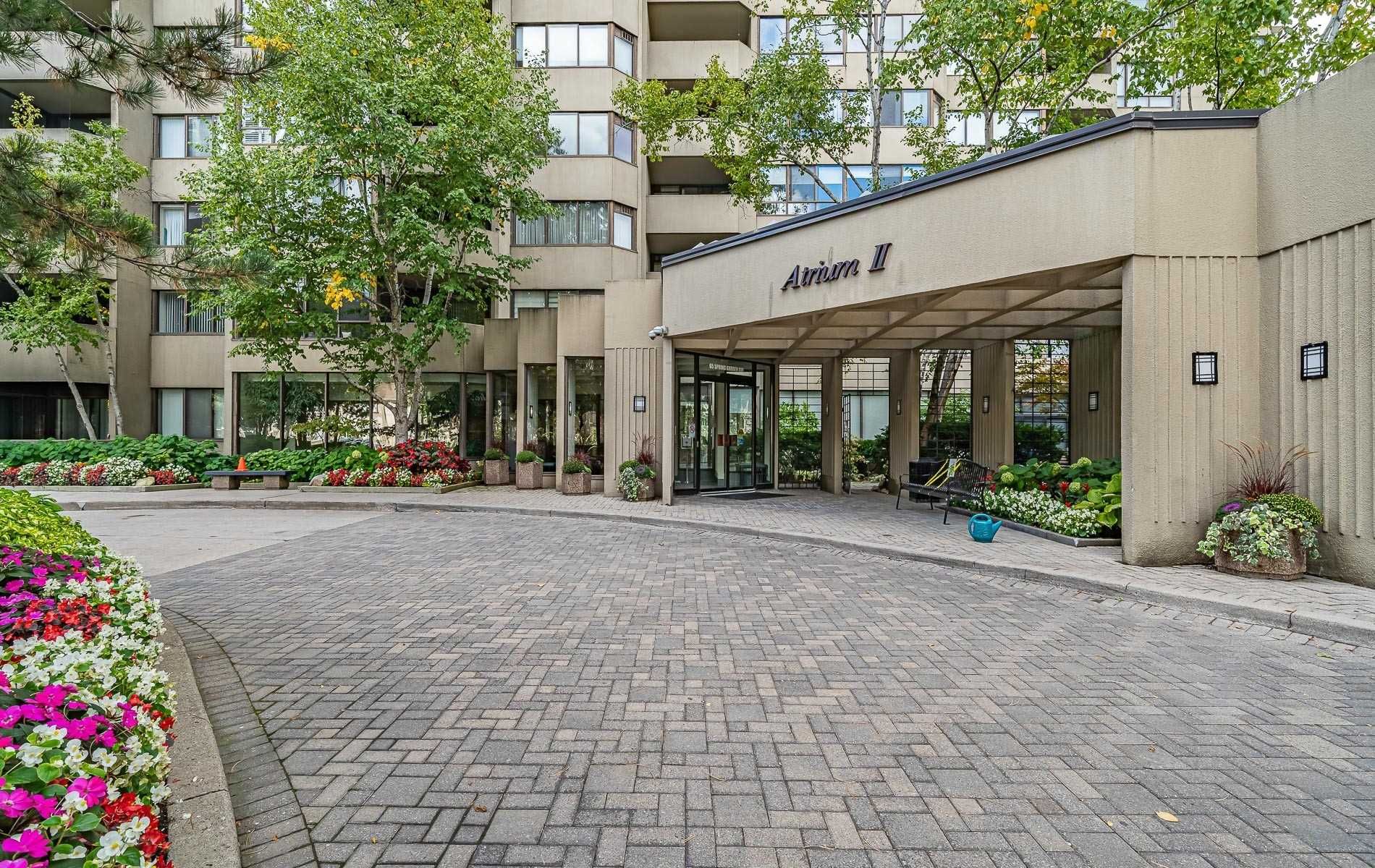 65 Spring Garden Ave
2
Listings for Sale
for Sale
0
Listings for Rent
for Rent
Atrium II Condos
65 Spring Garden Ave
Atrium II Condos
2
Listings for Sale
for Sale
0
Listings for Rent
for Rent
0
Developer
Bramalea Limited
Property Management
Crossbridge Condominium Services Ltd.
Unit Size Range
1388 - 2000 SQFT
65 Spring Garden Ave, Toronto
About this condo
Anyone who's seeking a Toronto condo for sale should definitely consider Atrium II Condos at 65 Spring Garden Ave. Bramalea Limited completed this building back in 1984, but unlike other buildings of that age, maintenance fees are actually quite reasonable at $0.71 per-square-foot. The building is 23 storeys tall and is home to 245 suites. Units start at 1388 square feet on the low end, and can go up to 2000 square feet.
This condo is very conveniently located, with a well above average Walk Score of 96 and an average demand ranking, based on Strata.ca's analytics. Maintenance fees are $0.71 per-square-foot, which is higher than the neighbourhood average of $0.70 per-square-foot.
The Suites
On average, units at 65 Spring Garden Ave sell 0.49% above the list price, and units have a medium chance of receiving multiple offers (aka a "bidding war"). Units here are among the most affordable in the area with an average cost per-square-foot of $654 (based on past 12 months of sales). Units typically sell with 24 days on market on average. Over the past 12 months, 8 have sold and 4 have been rented out.
The Neighbourhood
Residents can enjoy several great restaurants in the area. Some popular places nearby include CWSA, Ichiban Fish House and Mymy Chicken. There's always time for coffee with Soul Cafe and Tim Hortons a short 5-minute walk away.
Grocery shopping can feel like a chore — but not when PAT Spring Garden Market, Longo's Yonge & Sheppard and Whole Foods Market are just an easy 9-minute walk away.
Residents here can stop by Royal Bank Building and Korean Bank of Canada Main Br on their way home from work, so they can take care of their financial needs.
Having Willowdale Tennis Court, Ring Road Linear Park and Willowdale Park within 4 minutes walking distance is invaluable, considering easy access to green spaces can dramatically improve your quality of life.
Those who love to shop will appreciate all the options nearby with Miniso, Yonge Sheppard Centre and Empress Walk just 11 minutes from here.
If you're tired of the usual neighbourhood attractions, then perhaps having Gibson House Museum, GallerySunami and New Art & Design less than a 4-minute drive away will give you a lift. Cineplex Cinemas Empress Walk is just a simple 11-minute walk from the building, ideal for movie junkies.
There are plenty of nearby school choices — Central Montessori & Private French School, Little Owl Private School and McKee Public School — with more in neighbouring areas so you can find the best school for your child's needs. Willowdale is an excellent area for parents and teens alike where your teenager will be able to explore close to home after attending Cardinal Carter Academy for the Arts, Claude Watson School for the Arts and Earl Haig Secondary School. And you'll have peace of mind they're nearby!
Transportation
For longer journeys there's a light transit stop at Yonge St At Upper Madison Ave for your transportation needs. Sheppard-Yonge station is only 7 minutes walking distance from the building.
In the event that you can't land a unit in this building, there are some similar condos within walking distance at 18 Spring Garden Ave, 35 Hollywood Ave and 30 Greenfield Ave.
2
Listings For Sale
Interested in receiving new listings for sale?
0
Listings For Rent
Interested in receiving new listings for rent?
Amenities
Maintenance Fees Cover
Maintenance fees include
None
Owner / renter pays separately
Hydro
Heat
Air Conditioning
Water
Past Sold & Rented Listings
Stats, Trends & Rankings
Price Per Square Foot
Atrium II Condos vs The
Willowdale Area
Less Expensive
per SQFT compared to the neighbourhood average
Atrium II Condos's Avg
price per SQFT
Neighbourhood Avg
price per SQFT
Building Trends At Atrium II Condos
Days on Market
Units at Atrium II Condos spend an average of
24
Days on Market
based on recent sales
List vs Selling Price
On average, these condos sell for
of the list price.
Or in other words, the
entire list price
Offer Competition
Condos in this building have an
AVERAGE
chance of receiving
Multiple Offers
Turnover of Units
On average, each unit is owned for
20
YEARS
before being sold again
Property Value
Decrease
in property value within the past twelve months
Price Ranking
Highest price per SQFT out of
107
condos in the Willowdale area
Sold Units
8
Units were
Sold
over the past twelve months
Rented Units
4
Units were
Rented
over the past twelve months
Best Value
Atrium II Condos offers the
best value
out of 107 condos in the Willowdale neighbourhood
Return on Investment
Atrium II Condos has the
highest ROI
out of 107 condos in the Willowdale neighbourhood
Rental Yield
Atrium II Condos yields the
highest rent prices
out of 107 condos in the Willowdale neighbourhood
High Demand
Atrium II Condos is the
most popular
building out of 107 condos in the Willowdale neighbourhood
Sales vs Rental Values For This Condo
Average Cost Per Sqft
$685
Sales Price Range
$1,035,000 - $1,200,000
2 Bed + Den
1450 - 1873 SQFT
Average Cost Per Sqft
$669
Sales Price Range
$1,010,000 - $1,449,000
Rental Price Range
$3,800 - $3,900
Rental Price Range
$3,600 - $3,600
How Often Are Units Listed?
Average Sales Availability
Average Rental Availability
Ratio of Unit Type in Building
23%
2 Bed + Den
1450 - 1914 SQFT
Average Sales Availability
Average Rental Availability
Ratio of Unit Type in Building
60%
Average Sales Availability
Average Rental Availability
Ratio of Unit Type in Building
10%
3 Bed + Den
1600 - 1970 SQFT
Average Sales Availability
Average Rental Availability
Ratio of Unit Type in Building
8%
Maintenance Fees

Atrium II Condos vs The

Willowdale Area
More Expensive
per SQFT compared to the neighbourhood average
Atrium II Condos's Avg
monthly maintenance
fee per SQFT
Neighbourhood Avg
monthly maintenance
fee price per SQFT
Similar condos