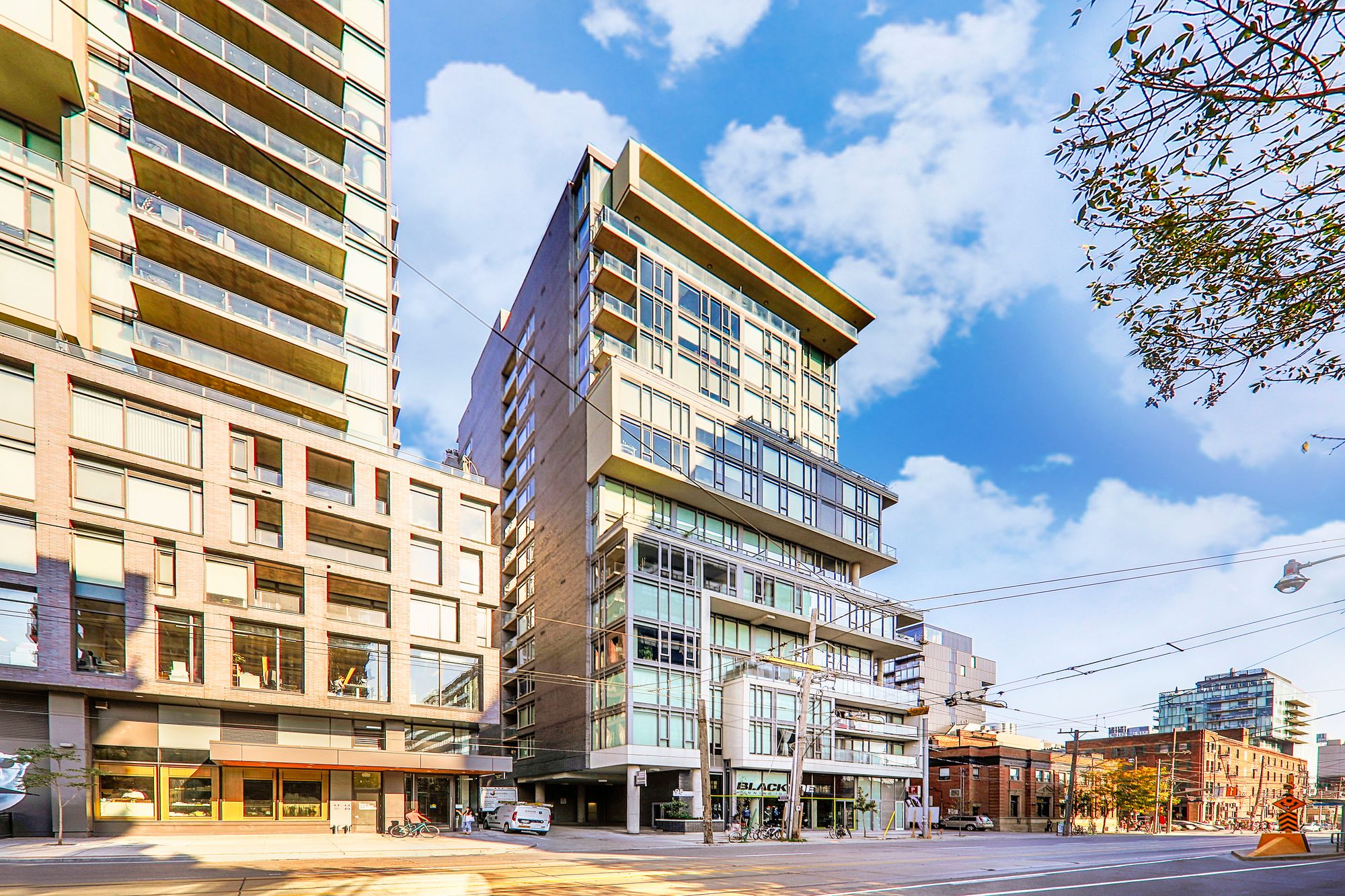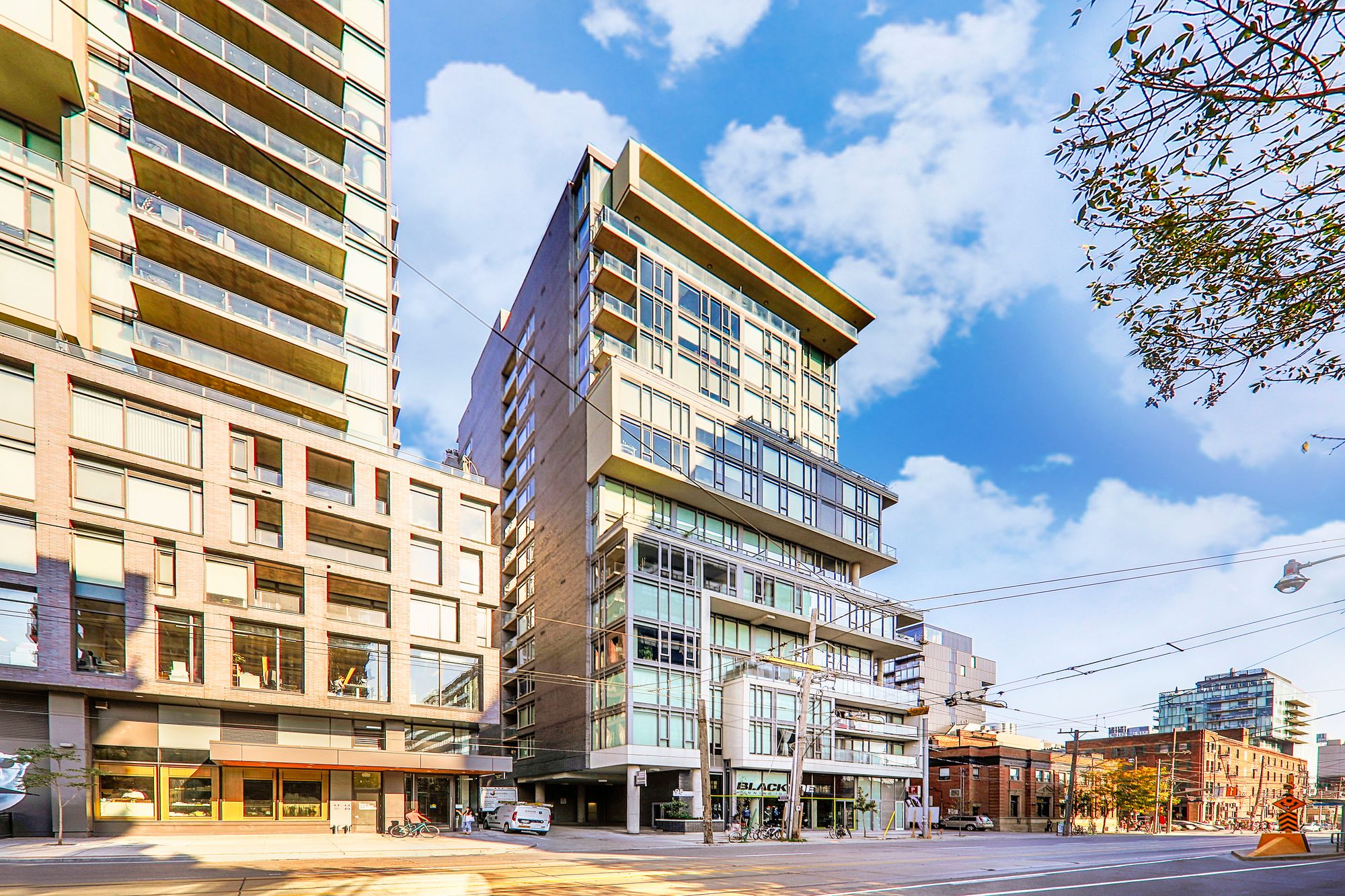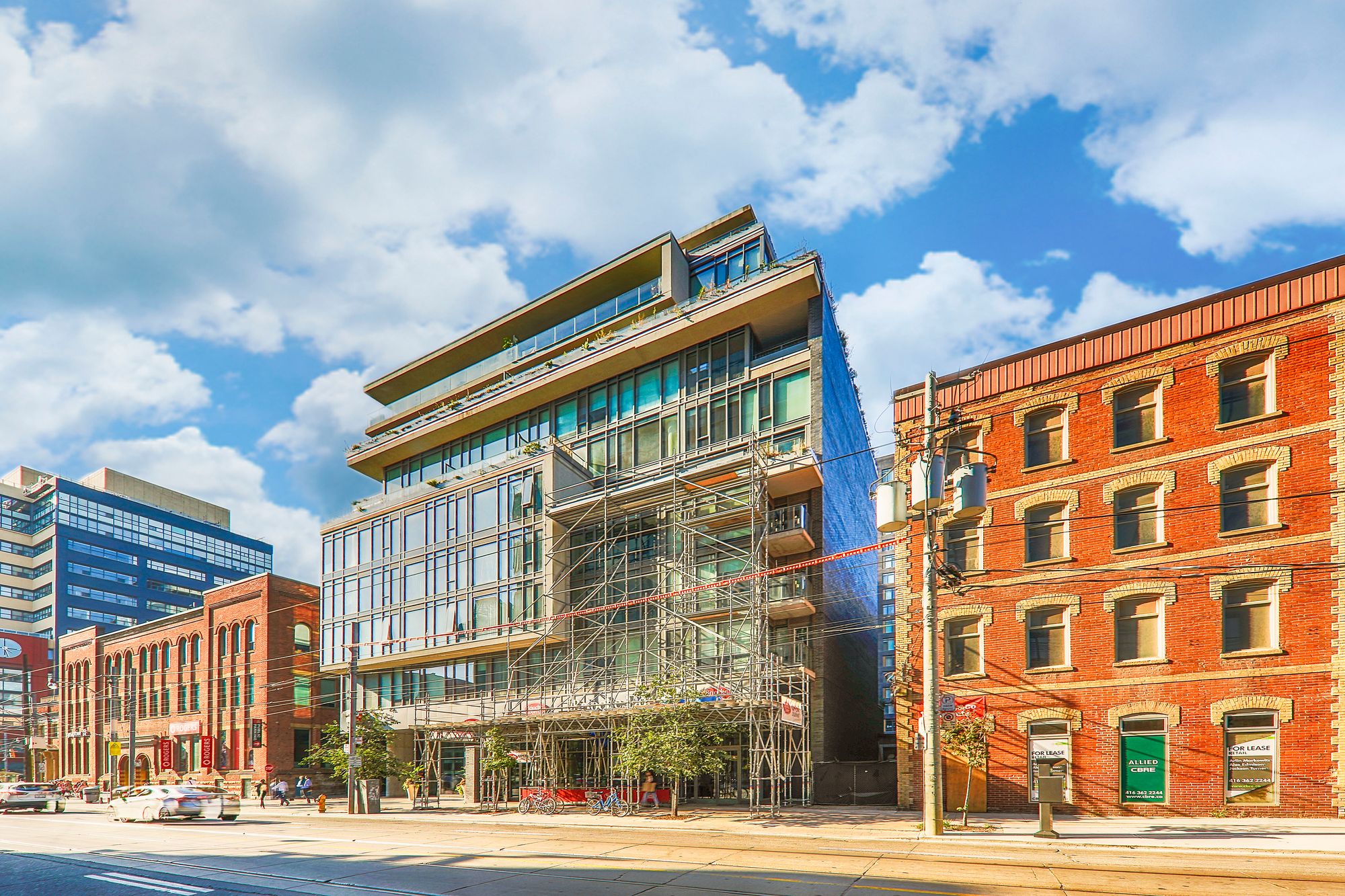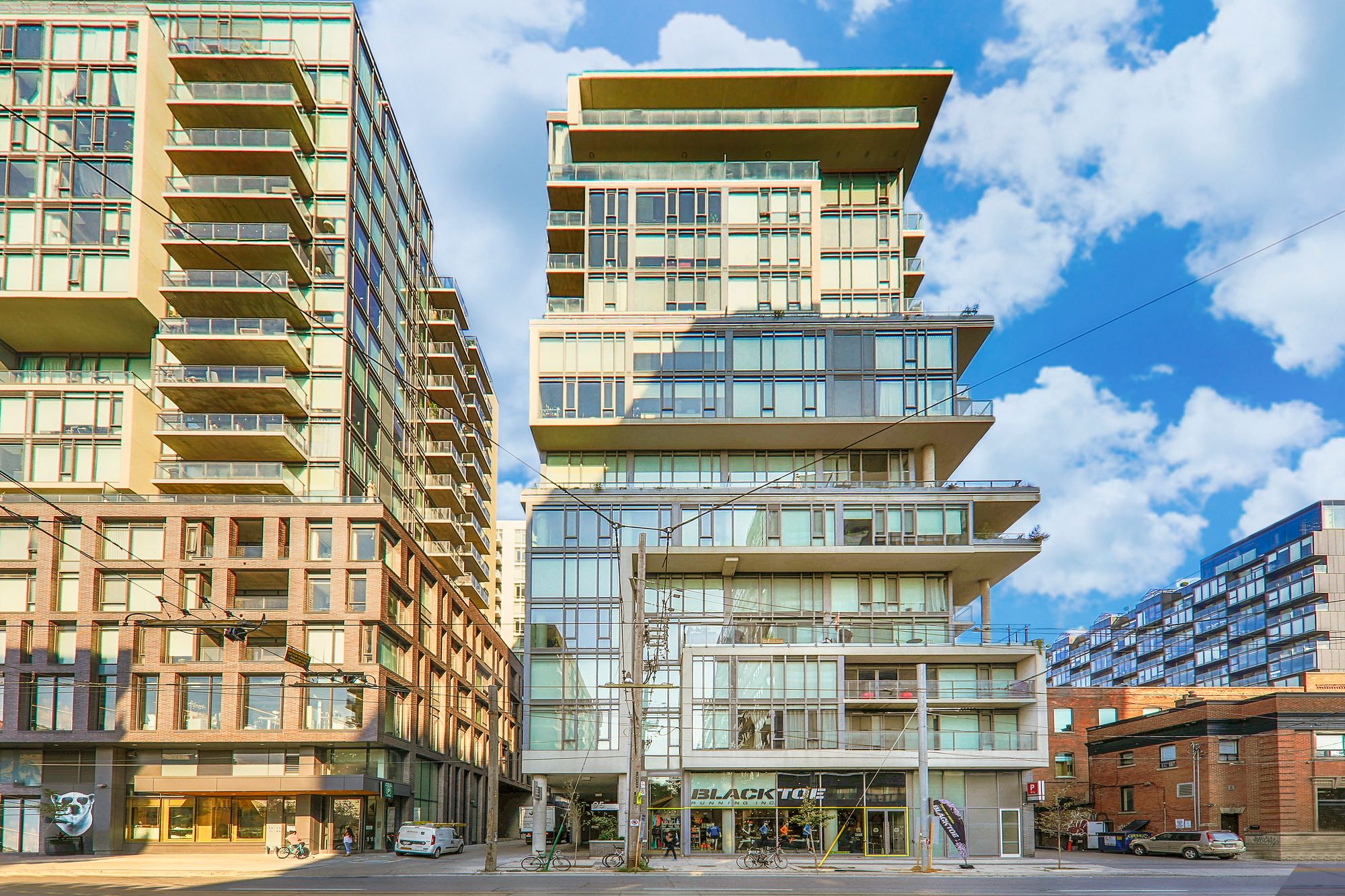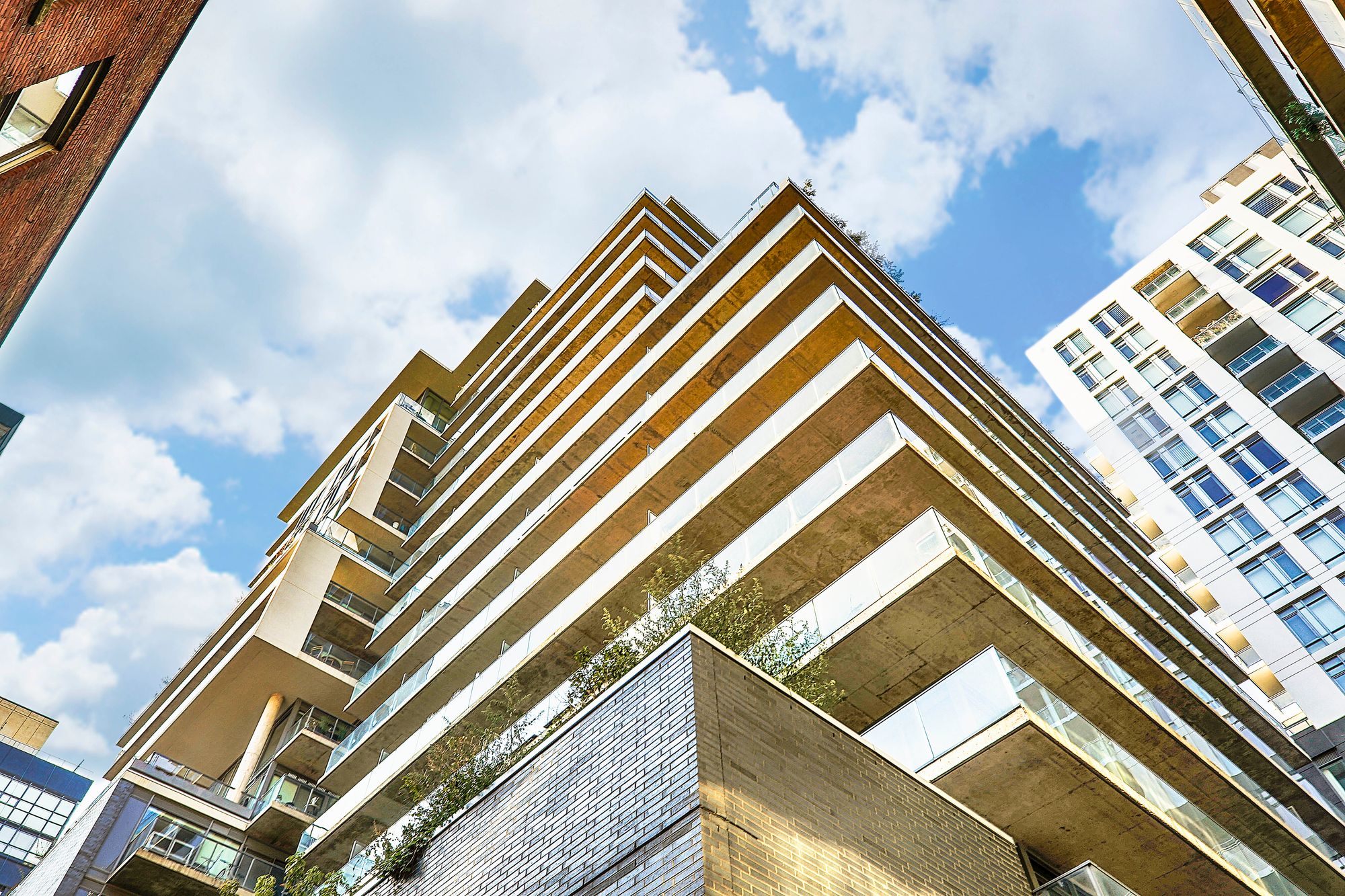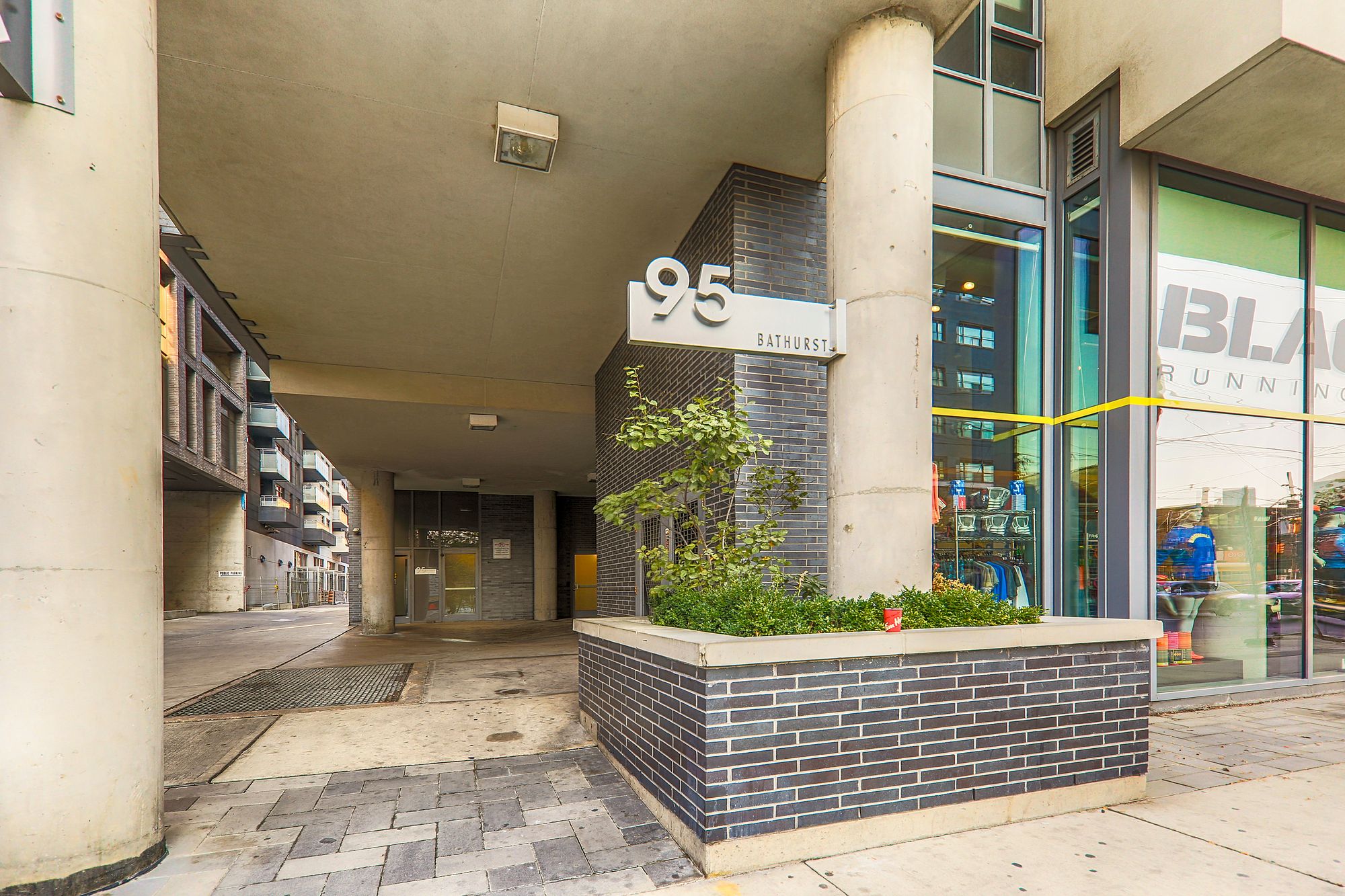 650 King St W & 95 Bathurst St
5
Listings for Sale
for Sale
3
Listings for Rent
for Rent
Developer
Freed Developments
Property Management
Goldview Property Management Ltd
Unit Size Range
354 - 3380 SQFT
About this condo
In the King West neighbourhood, condominiums need to be bold in order to stand out — and the pressure is really on when a building is located at a prominent, bustling intersection. Thankfully, the Six50 King Condos makes a statement.
The Six50 King Condos don't soar into the sky, though. Rather, the 16-storey duo of buildings stands out for its geometric façade, almost resembling the early stages of a Tetris game. A grand total of 233 homes occupy the buildings, just enough for prospective buyers to have a real chance at scoring a unit here.
Freed Developments and CORE Architects built the Six50 King Condos in 2012. The edifice even came second place in the running for a Pug Award the following year, although to be fair, the winner was another condo designed by the very same duo.
It's hard to say whether the environmentally conscious attitude at 95 Bathurst Street & 650 King Street West is an effort to attract green buyers, however the developers likely just wanted to do the right thing. The Six50 Condos attained a LEED accreditation, and boasts a green roof that help with sustainable temperature control.
Yet another selling point for interested buyers is the lower maintenance fees at 95 Bathurst and 650 King West, which are granted to residents in exchange for a shorter list of amenities. This is not such a difficult compromise, however, when living in the King West neighbourhood, where gyms, pools, and parks are aplenty. What residents can expect is a shared rooftop terrace, bicycle parking, a pet friendly atmosphere, a concierge, a landscaped courtyard and terrace, and visitor parking.
The Suites
With just over 200 downtown Toronto condos in the building, there's plenty of range in terms of size and exposure between the units. Suites start at around 400 and reach to approximately 3,400 square feet, meaning everyone from a single professional to a sizeable family can be comfortable with King West condos for sale at 95 Bathurst and 650 King West.
Suites boast one or two bedrooms each, while some also feature dens, and ceilings reach to 9 or 10 feet. While some units have received makeovers already, common design elements include exposed concrete, hardwood and tile flooring, concrete columns, open concept layouts, and floor-to-ceiling windows, not to mention modern kitchens outfitted with stainless steel appliances.
To top it all off, residents can enjoy their morning coffee or happy hour beverages on their balconies or terraces, which also happen to have gas hookups for barbecues.
Even though there's only one, and it may not appear on the market all that often, it's worth mentioning one exciting penthouse unit in the building. This home comprises the entire uppermost floor, from which its residents can see Lake Ontario clearly. The unit was designed by an architect who also happened to be its inhabitant, and as a result it boasts under-floor heating, French doors leading out to a 1,400 square foot terrace, 4 parking spaces, 3 bedrooms, 4 bathrooms, a library, and an elevator that opens directly into the suite.
The Neighbourhood
Living at the corner of King West and Bathurst has more than its fair share of perks. Residents have seemingly endless choices when it comes to dining out, bar hopping, grocery shopping, banking, and grabbing a coffee on their way out of the home.
Even parks are abundant around 95 Bathurst and 650 King West: residents can head over to Victoria Memorial Square Park, St. Andrew's Playground, Coronation Park, or Trinity Bellwoods Park in no time at all. Night owls, on the other hand, will love living so close to the Thompson Hotel, with its attached 24-hour diner and nightclub.
Even Lake Ontario isn't far off, where residents can cycle or walk along the Martin Goodman Trail, or hit the beach at Sunnyside during the warmer months.
Transportation
Traveling to and from 95 Bathurst and 650 King West is simple, especially thanks to two major transportation routes: Bathurst and King. Along Bathurst, drivers can head south to reach Lake Shore Boulevard and the Gardiner Expressway, while those who rely on public transit can hop onto a streetcar that runs 24 hours a day. King is also an ideal route for those who are heading east or west: streetcars carry passengers toward the Yonge-University-Spadina line, making stops at both St. Andrew and King stations.
Even leaving the city altogether is a breeze. Billy Bishop Toronto City Airport is a 4-minute drive away, or a 17-minute walk for those who travel light. Alternatively, the trip to Pearson International will take about 30 minutes by car, and less than an hour when using public transit, thanks to the UP service.
5
Listings For Sale
Interested in receiving new listings for sale?
3
Listings For Rent
Interested in receiving new listings for rent?
Property Highlights
Listing History for Six50 King
Nearby Amenities
Stats, Trends & Rankings
Six50 King vs The King West Area
Building Trends At Six50 King
Days on Strata
Units at Six50 King spend an average of
24
Days on Strata
based on recent sales
List vs Selling Price
On average, these condos sell for
below
the list price.

Offer Competition
Condos in this building have an
AVERAGE
chance of receiving
Multiple Offers
Turnover of Units
On average, each unit is owned for
6
YEARS
before being sold again
Property Value
Decrease
in property value within the past twelve months
Price Ranking
Highest price per SQFT out of
95
condos in the King West area
Sold Units
13
Units were
Sold
over the past twelve months
Rented Units
27
Units were
Rented
over the past twelve months
Sales vs Rental Values For This Condo
Average Cost Per Sqft
$1,167
Sales Price Range
$520,000 - $749,000
Rental Price Range
$2,300 - $2,800
1 Bed + Den
760 - 949 SQFT
Average Cost Per Sqft
$1,076
Sales Price Range
$969,000 - $969,000
Rental Price Range
$3,000 - $3,400
Average Cost Per Sqft
$1,173
Sales Price Range
$825,000 - $1,280,000
Rental Price Range
$3,200 - $4,250
2 Bed + Den
1299 - 1350 SQFT
Average Cost Per Sqft
$954
Sales Price Range
$1,170,000 - $1,265,000
Rental Price Range
$3,950 - $3,950
How Often Are Units Listed?
Average Sales Availability
Average Rental Availability
Ratio of Unit Type in Building
1%
Average Sales Availability
Average Rental Availability
Ratio of Unit Type in Building
60%
1 Bed + Den
650 - 966 SQFT
Average Sales Availability
Average Rental Availability
Ratio of Unit Type in Building
9%
Average Sales Availability
Average Rental Availability
Ratio of Unit Type in Building
24%
2 Bed + Den
1184 - 1499 SQFT
Average Sales Availability
Average Rental Availability
Ratio of Unit Type in Building
6%
Average Sales Availability
Average Rental Availability
Ratio of Unit Type in Building
2%
Maintenance Fees
Six50 King vs The
King West Area
Six50 King's Avg
monthly maintenance fee
Neighbourhood Avg
monthly maintenance fee
Similar condos