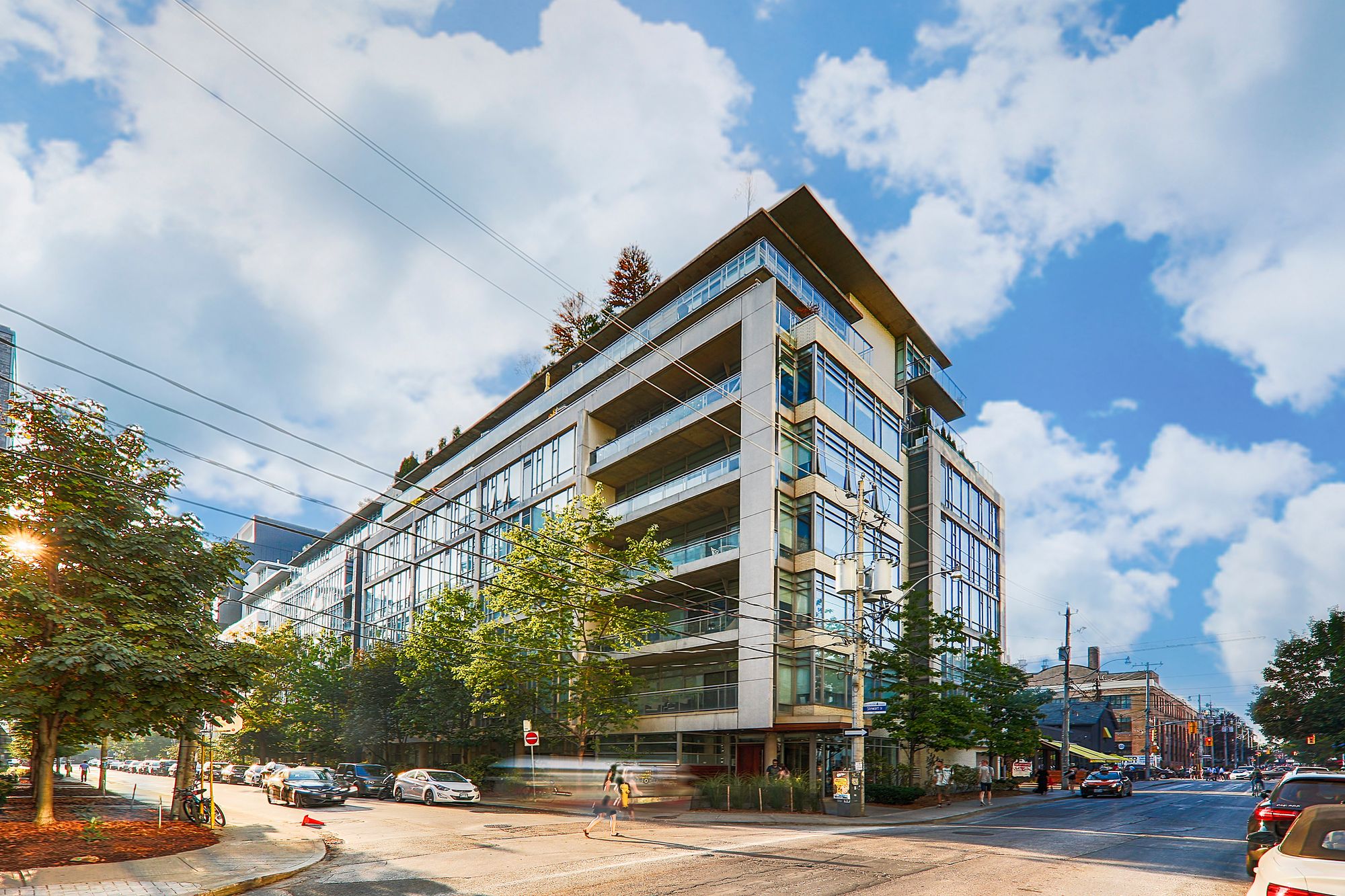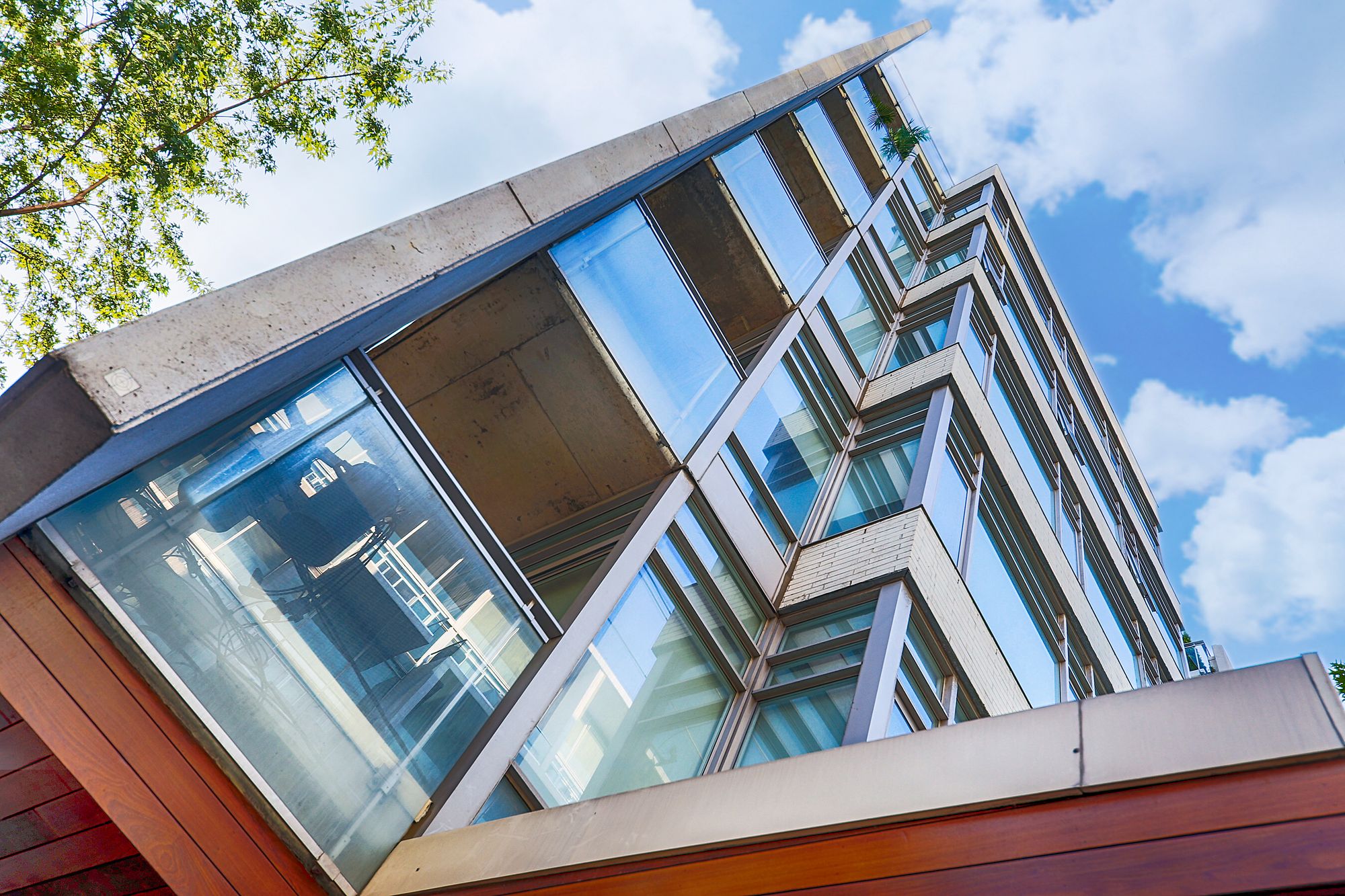 66 Portland St
0
Listings for Sale
for Sale
0
Listings for Rent
for Rent
66 Portland
66 Portland St
66 Portland
0
Listings for Sale
for Sale
0
Listings for Rent
for Rent
0
Developer
Freed Developments
Property Management
Goldview Property Management Ltd
Unit Size Range
501 - 3459 SQFT
66 Portland St, Toronto
About this loft
Loft Overview
Who ever knew that concrete, glass, and steel could look so good? Leave it to Peter Freed, president of Freed Development Corp., and developer deemed "the man who made King Street West" by the Globe and Mail. In 2006, Freed bestowed 82 loft style homes upon Torontonians in his mid-rise soft loft construction at 66 Portland Street.
The boutique building spans 9 storeys, and the exterior is speckled with refreshing wood details along the ground level to soften the look and invite residents in. In a neighbourhood with an industrial past and a fashion-forward future, the lofts at 66 Portland embody the dynamic nature of Toronto and its residents.
Upon its initial appearance on the market, almost every Toronto condos for sale in this building was scooped up within 10 months — testament to the design, Freed's reputation, and the neighbourhood itself. Or perhaps these buyers were simply infatuated with the array of amenities on offer, such as a common rooftop terrace and parking for residents and their guests, as well as a pet-friendly policy.
The Suites
The remarkable lofts at 66 Portland are versatile as ever, with a range of sizes starting at 500 square feet and reaching all the way to 3,000 at their largest. These King West condos come equipped with either one bedroom or two. The lofts then allow single professionals who spend little time at home to create a cozy space to rest their heads, while neighbours down the hall may even opt to turn second bedrooms into a home office.
Stylistically speaking, the loft suites are a hybrid of contemporary and industrial aesthetics. The homes are evidently modern, as illustrated by elegant and sophisticated finishes, while coarser details typically found in an older conversion remain: exposed concrete ceilings and columns are set within crisp white walls; sleek glass surrounds common living spaces, with exposed ductwork floating gently above.
The suites are quite opulent as well. Ceiling heights reach to 10 feet tall, floors are made of gorgeous hardwood, and each home comes equipped with private outdoor space. One generously sized terrace even features sprinklers to keep foliage alive, for those times when life gets in the way of one's gardening responsibilities.
The Neighbourhood
Located in the ultra trendy King West area, 66 Portland and its residents could very well be some of the best-situated Torontonians out there. Within the borders of the Fashion District, the current state of cool in the area is a nod to the neighbourhood's beginnings.
Originally home to the factories responsible for clothing Toronto locals, what remains today are the reinvented frames of these vintage structures. For example, Bar Wellington currently provides locals with handcrafted cocktails from within a Victorian-era heritage building. Another great example is the structure at 460 King West, which built in 1882, is now home to a co-working and event space geared toward freelancing millennials.
For swanky nights on the town, residents can find a number of upscale dining options along King West, Adelaide, and Wellington. The Thompson Hotel is also just around the corner, where options for after-dark entertainment include a swim up on the rooftop or drinks and dancing at Wildflower, either of which can be followed by a late night bite at the diner, which is open 24 hours a day.
For outdoorsy residents, Victoria Memorial Park is seconds from 66 Portland. Extremely adventurous types, however, may need to travel slightly further to get a true rush — thankfully Lake Ontario is just to the south, where water sports of all sorts are awaiting. Alternatively, Trinity Bellwoods Park is within close proximity and features tennis courts, a hockey rink, and multiple baseball diamonds.
Transportation
Traveling around downtown Toronto is simple with 66 Portland as a home base. To start, residents working in the financial district will find commutes a breeze — one can even opt to walk or cycle to work when the weather permits.
Those using public transportation to access the centre of the city can hop on an eastbound streetcar toward St. Andrew station, where trains heading north and south can be reached. Bathurst streetcars transport passengers north toward Bathurst station on the Bloor-Danforth Line as well. And as for late night travel, services along Queen and Bathurst Streets run 24 hours a day.
Residents can access the Gardiner Expressway via Spadina Avenue. From here, the 427 to the west and the Don Valley Parkway to the east are easy to reach. For travel nearer to home, Adelaide and Richmond Streets are one-way streets that tend to move rather quickly — if one can manage to avoid driving during rush hour, that is.
0
Listings For Sale
Interested in receiving new listings for sale?
0
Listings For Rent
Interested in receiving new listings for rent?
Amenities
Maintenance Fees Cover
Maintenance fees include
Water
Owner / renter pays separately
Hydro
Heat
Air Conditioning
Past Sold & Rented Listings
Stats, Trends & Rankings
Price Per Square Foot
66 Portland vs The
King West Area
More Expensive
per SQFT compared to the neighbourhood average
66 Portland's Avg
price per SQFT
$1,131
/ SQFT
Neighbourhood Avg
price per SQFT
$1,130
/ SQFT
Building Trends At 66 Portland
Days on Market
Units at 66 Portland spend an average of
4
Days on Market
based on recent sales
List vs Selling Price
On average, these lofts sell for
above
the list price.

Offer Competition
Lofts in this building have an
AVERAGE
chance of receiving
Multiple Offers
Turnover of Units
On average, each unit is owned for
5.1
YEARS
before being sold again
Property Value
Increase
in property value within the past twelve months
Price Ranking
Highest price per SQFT out of
95
condos in the King West area
Sold Units
5
Units were
Sold
over the past twelve months
Rented Units
8
Units were
Rented
over the past twelve months
Best Value
66 Portland offers the
best value
out of 95 condos in the King West neighbourhood
Return on Investment
66 Portland has the
highest ROI
out of 95 condos in the King West neighbourhood
Rental Yield
66 Portland yields the
highest rent prices
out of 95 condos in the King West neighbourhood
High Demand
66 Portland is the
most popular
building out of 95 condos in the King West neighbourhood
Sales vs Rental Values For This Loft
Average Cost Per Sqft
$1,217
Sales Price Range
$610,000 - $610,000
Rental Price Range
$1,950 - $2,800
1 Bed + Den
630 - 963 SQFT
Average Cost Per Sqft
$1,051
Sales Price Range
$705,818 - $955,000
Rental Price Range
$2,400 - $2,600
Average Cost Per Sqft
$1,145
Sales Price Range
$1,500,000 - $1,500,000
How Often Are Units Listed?
Average Sales Availability
Average Rental Availability
Ratio of Unit Type in Building
47%
1 Bed + Den
630 - 1000 SQFT
Average Sales Availability
Average Rental Availability
Ratio of Unit Type in Building
30%
Average Sales Availability
Average Rental Availability
Ratio of Unit Type in Building
21%
2 Bed + Den
1490 - 3459 SQFT
Average Sales Availability
Average Rental Availability
Ratio of Unit Type in Building
4%
Maintenance Fees

66 Portland vs The

King West Area
Less Expensive
per SQFT compared to the neighbourhood average
66 Portland's Avg
monthly maintenance
fee per SQFT
$0.65
/ SQFT
Neighbourhood Avg
monthly maintenance
fee price per SQFT
$0.74
/ SQFT
Similar lofts