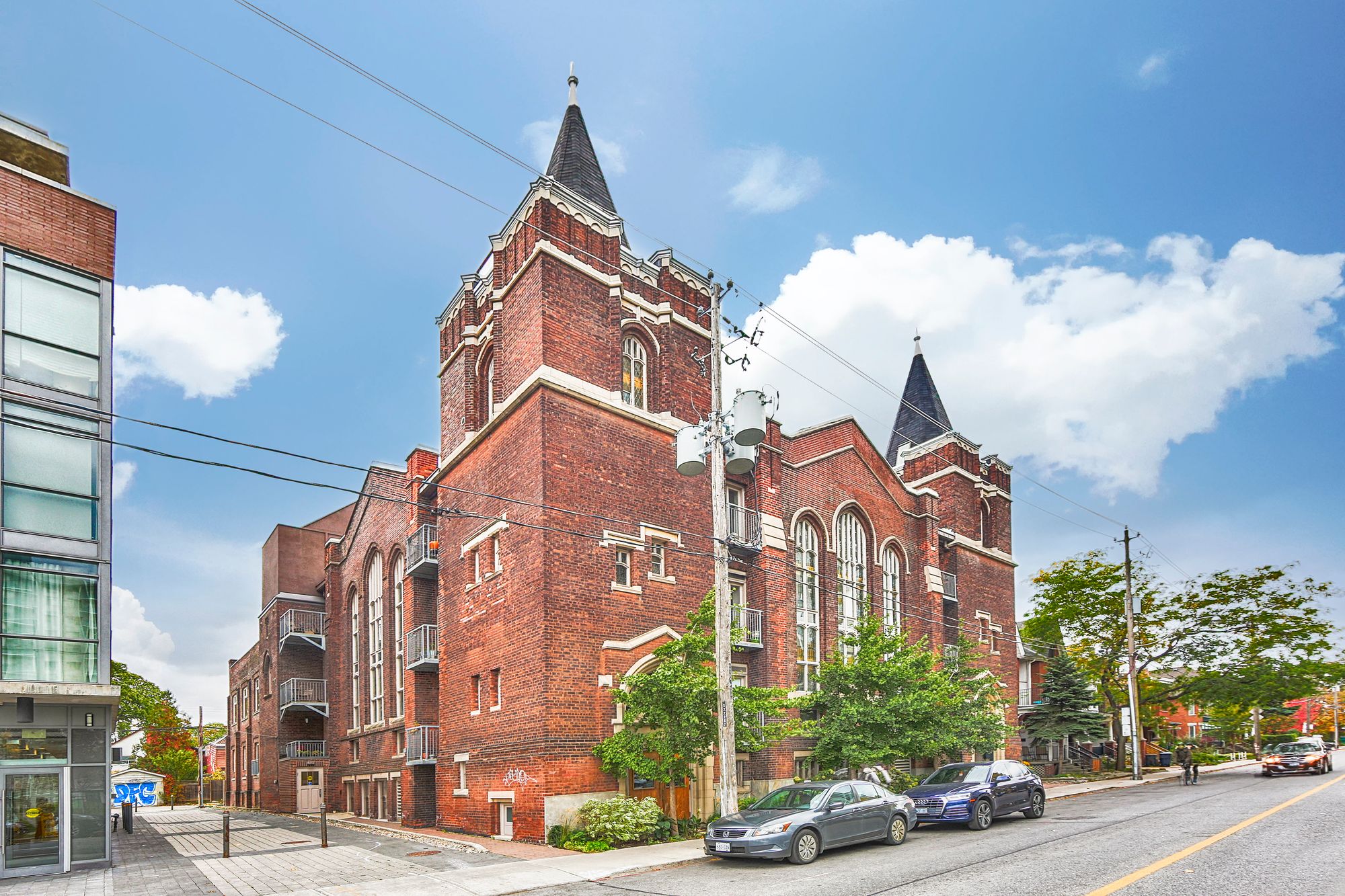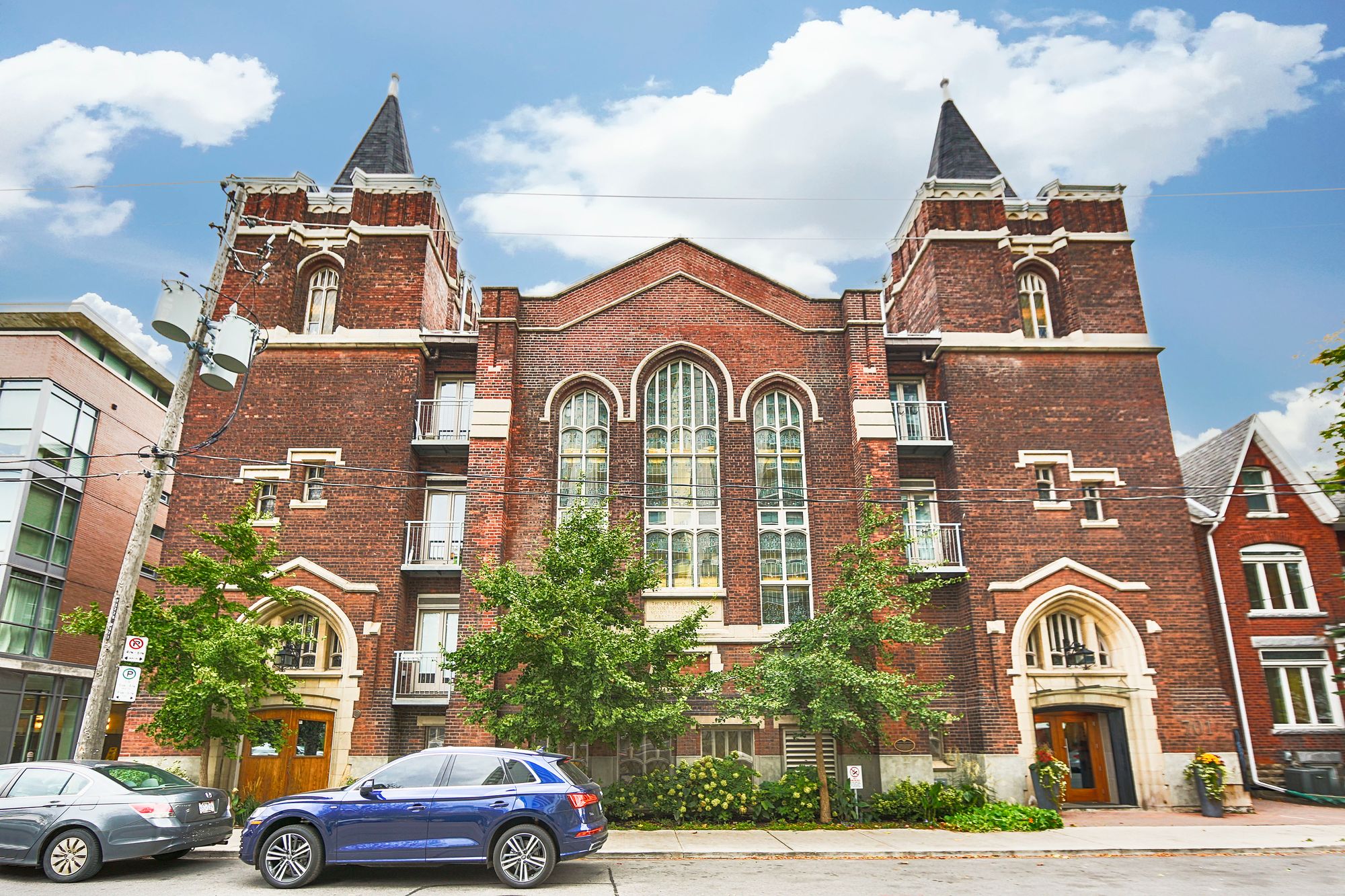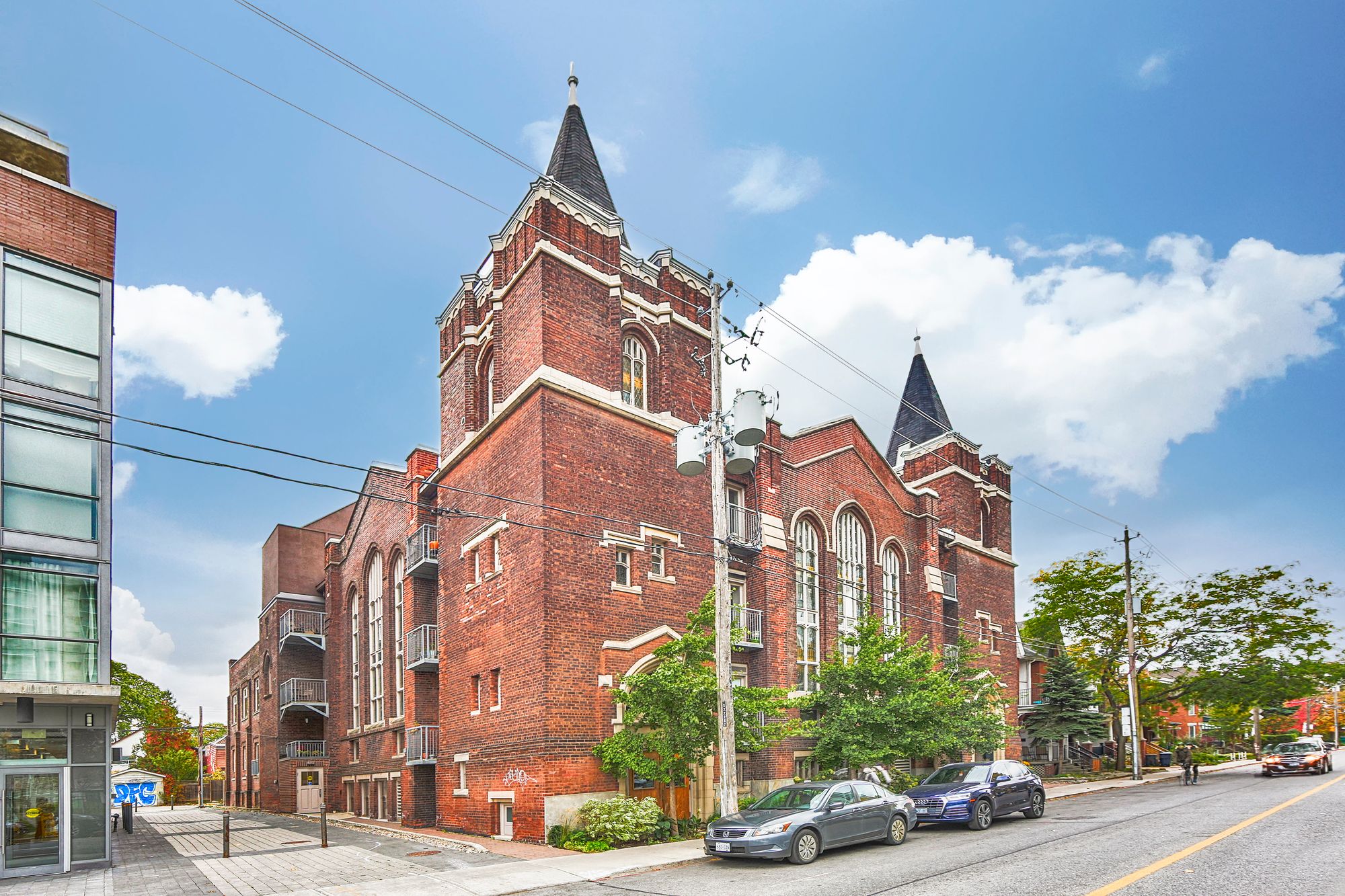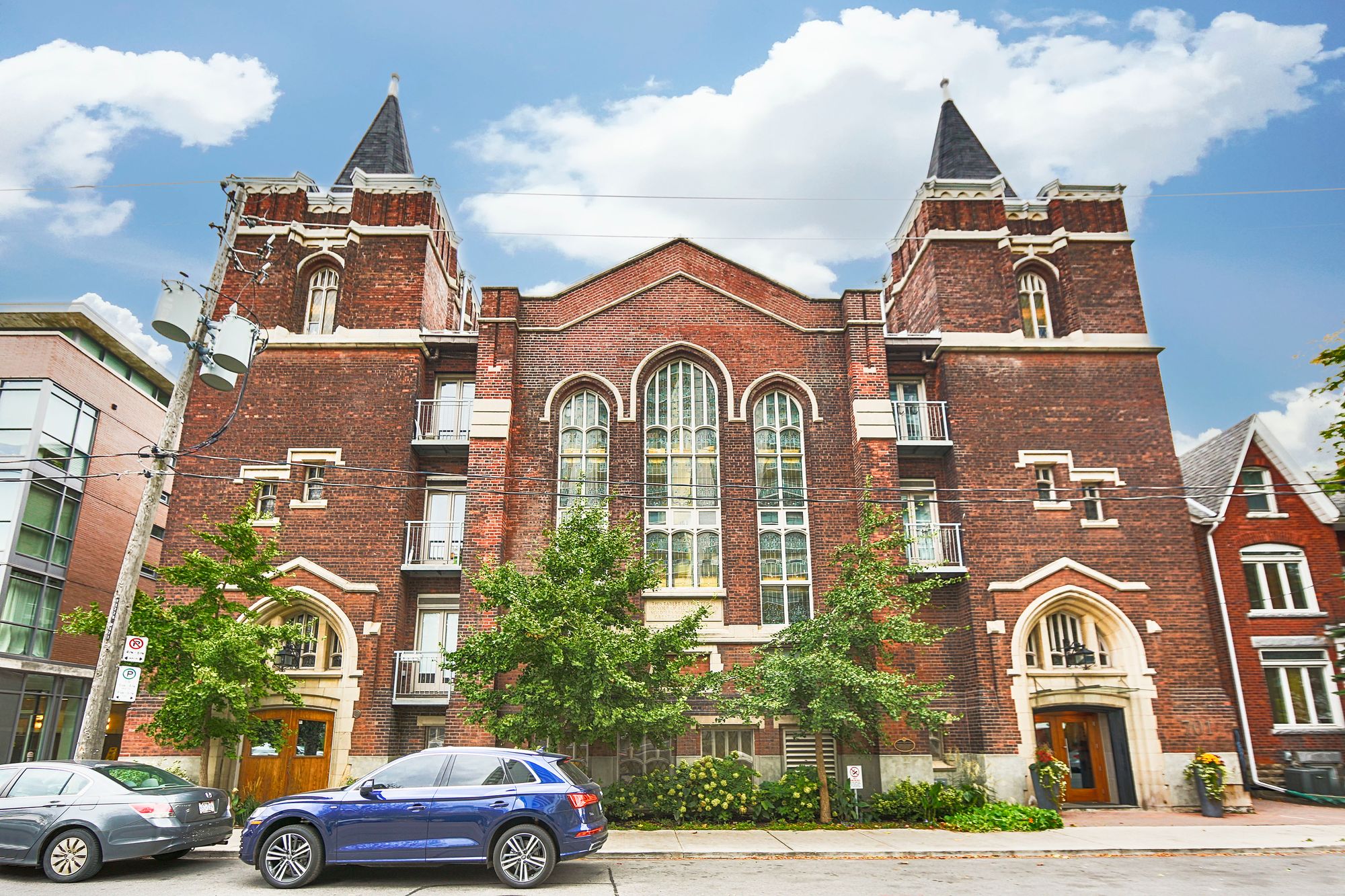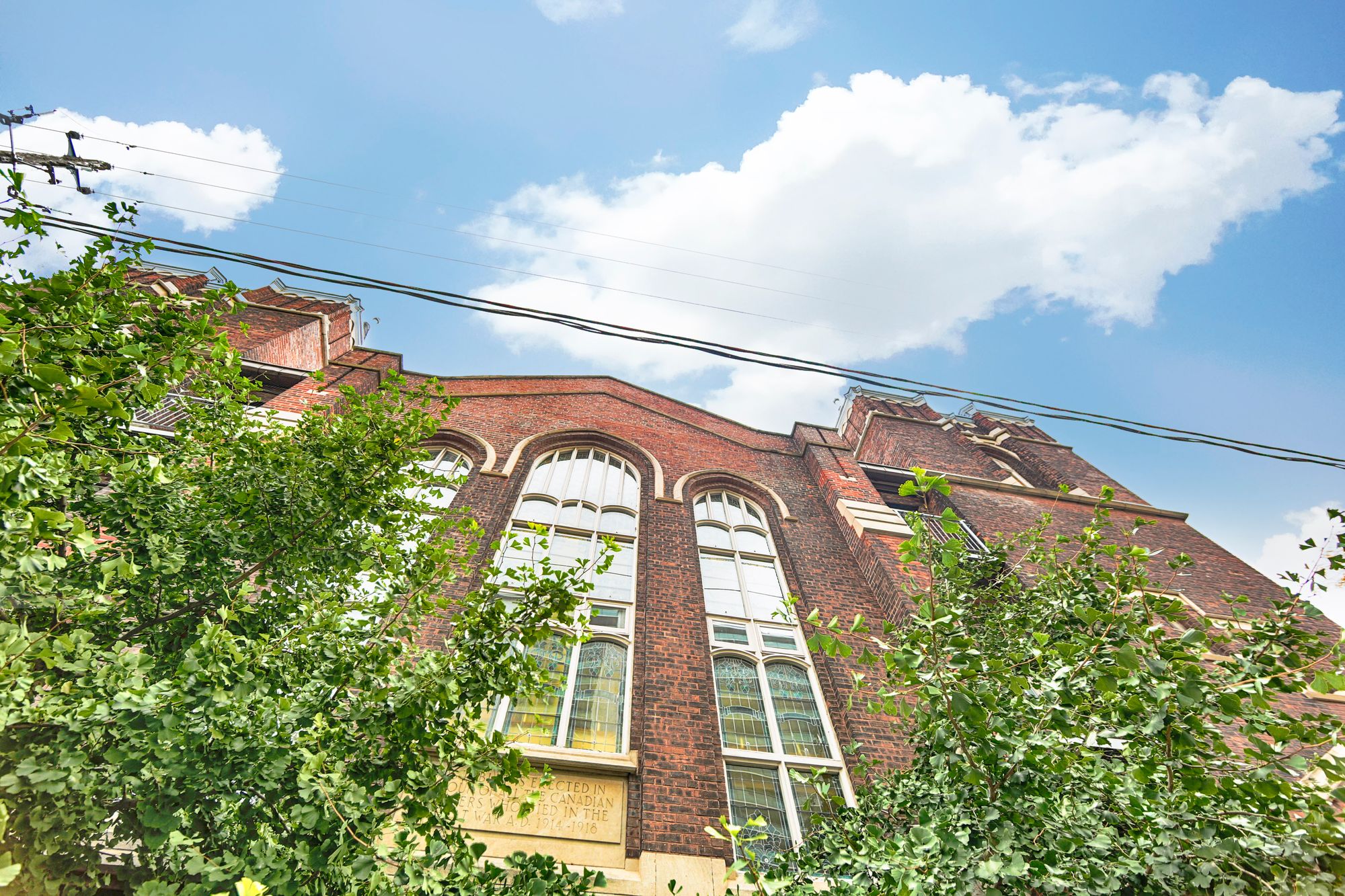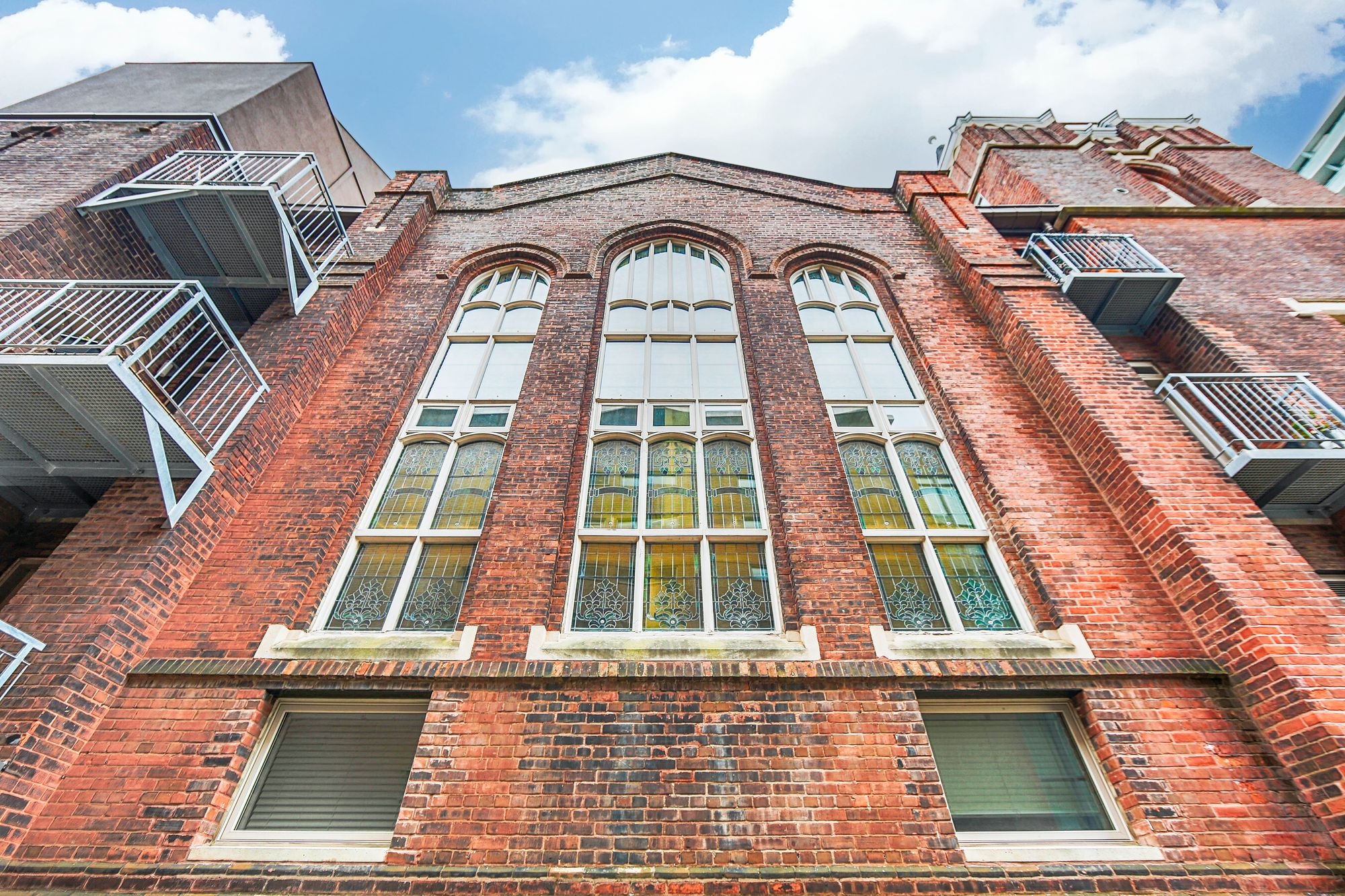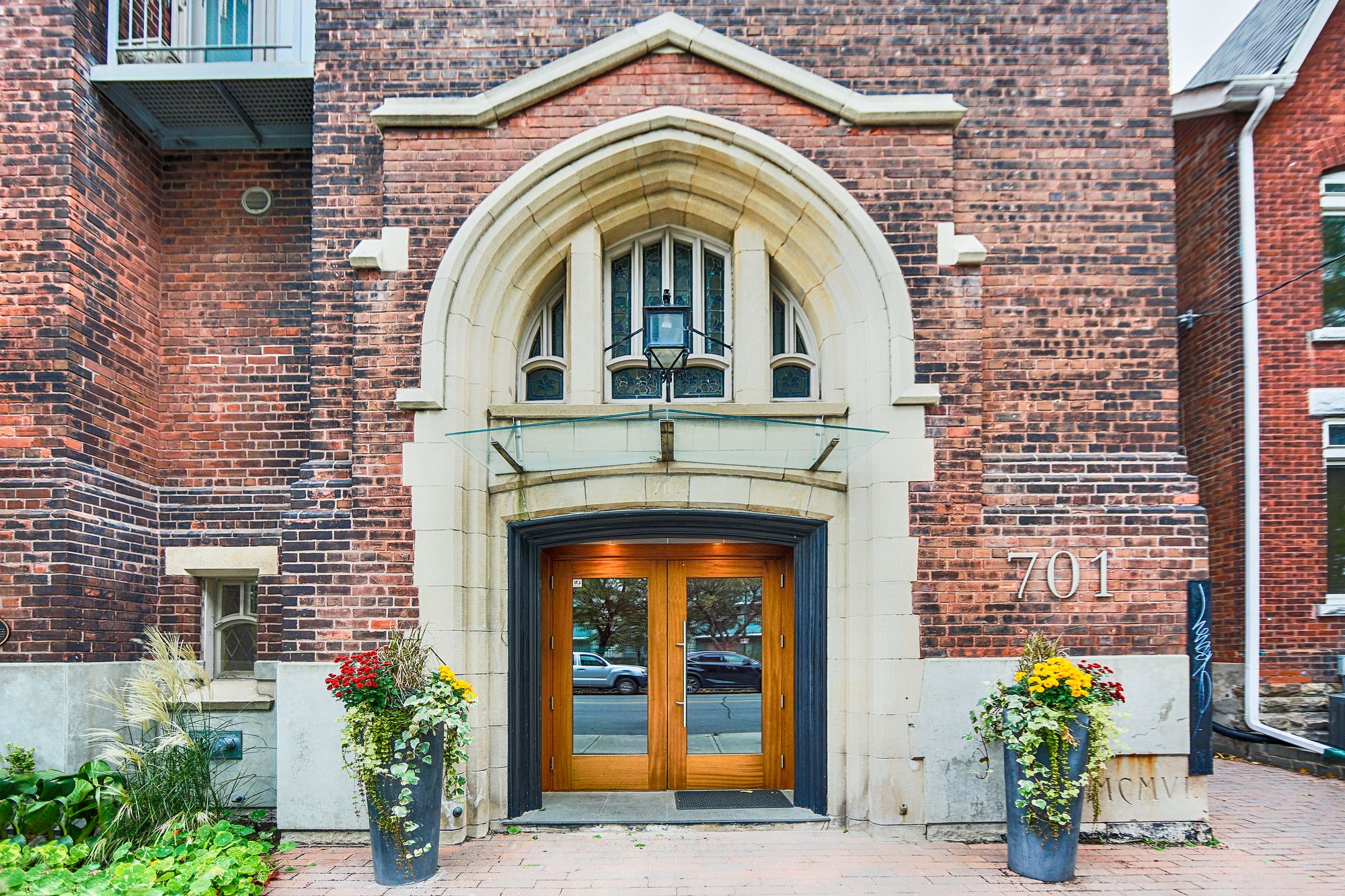 701 Dovercourt Rd
1
Listing for Sale
for Sale
0
Listings for Rent
for Rent
The Church Lofts
701 Dovercourt Rd
The Church Lofts
1
Listing for Sale
for Sale
0
Listings for Rent
for Rent
Property Management
Dovenco
Unit Size Range
612 - 1487 SQFT
701 Dovercourt Rd, Toronto
About this loft
While the structure at 701 Dovercourt Road once had a holy function, the hard lofts that now take up residence at that very address are homes deserving of worship. And although Church-to-loft conversions did experience a surge in popularity around the time that this particular building was renovated, this particular category of hard loft is still few in numbers, and therefore all the more desirable.
This archetype of Neo-Gothic church architecture was originally constructed in 1906 to house the Centennial Methodist Church, according to its Heritage Toronto plaque from 2011. As with any hard loft conversion carved out of a heritage building, the developers behind the Church Loft had to pour the utmost care and quality into creating these homes.
The red brick façade at 701 Dovercourt features plenty of arched windows and detailed cornices that hint at the heavenly homes that are found within. Even the original, 100-year-old stained glass was meticulously restored, so as not to mess with the integrity of this sacred structure.
Any passersby looking toward the heavens will catch a glimpse of the wooden railing — this cordons off what could only be a rooftop terrace for all residents to share. And while Dovenco, the developers behind this 2010 conversion, didn't leave space for amenities other than this terrace, a party and meeting room, and a parking garage, this means more of their effort could be directed at designing 28 Toronto lofts.
The Suites
Yes, the exterior of the Church Lofts is quite impressive. It's the carefully converted hard lofts within, however, that are most praiseworthy. With only 28 units spread throughout the entire building, each one is truly exceptional. In the spirit of not coveting thy neighbour, the sizes of each unit do not vary too much in size: the Toronto condos for sale at 701 Dovercourt range from around 600 to 1,500 square feet.
There is some choice for prospective buyers, however. Certain units span a single story, while others cover more than one floor. Patios, Juliet balconies, and private rooftop terraces comprise the variety of outdoor spaces that come along with the homes.
And now for the really good stuff, original elements that date back to 1906 can be found throughout these lofts. Wooden trusses offer not only support but style, and exposed limestone and red brick are abundant. Even pews, light installations, wooden doors, and stained glass from the building's church days have been saved for the benefit of modern residents. Vaulted ceilings that once allowed choir songs to echo now offer 20-foot tall living spaces.
The Neighbourhood
Residents of the Church Lofts are lucky enough to live in a charming, community-oriented neighbourhood, which also has amenities and entertainment within close reach. Rather than the skyscrapers that cloud the city centre, Dufferin Grove contains plenty of parks and tree-lined streets.
The lofts at 701 Dovercourt are about equidistant from Dufferin Grove Park and Christie Pits, each of which features an impressive lineup of facilities including a skating rink, pizza ovens, and, of course, plenty of green space.
For groceries, residents have their pick: Bloor Street West is home to a number of independent shops and a number of Korean markets, while No Frills and Walmart at Dufferin Mall are the places to go for stocking up on inexpensive staples.
Foodies interested in living at 701 Dovercourt will love to learn of the many cultural hubs that surround the area. Koreatown can be found along Bloor West and Little Italy on College, while Toronto's own Little Portugal is just to the southwest of the building.
Transportation
Since the Church Lofts are situated just steps from Bloor Street West, this means residents are within walking distance of the Bloor-Danforth subway line. Ossington Station is only 500 metres away, from which residents can ride east toward the city centre and a connection to the Yonge-University-Spadina line.
Those who prefer to drive will enjoy less trafficked routes like Dovercourt and Dufferin, and Bloor Street will also come in handy for drivers looking to reach the middle of downtown Toronto. The Gardiner Expressway can also be reached in about 15 minutes by car, from which residents have access to the 427 to the west and the Don Valley Parkway to the east.
Travelers heading out of town can save on airport parking by riding the subway for three stops to land at the Bloor GO/UP station. From here, the UP service carries flyers to Pearson International, with the total trip from 701 Dovercourt taking a grand total of only 35 minutes.
1
Listings For Sale
Interested in receiving new listings for sale?
0
Listings For Rent
Interested in receiving new listings for rent?
Property Highlights
Listing History for The Church Lofts
Stats, Trends & Rankings
The Church Lofts vs The Dufferin Grove Area
Building Trends At The Church Lofts
Days on Market
Units at The Church Lofts spend an average of
Days on Market
based on recent sales
List vs Selling Price
On average, these lofts sell for
of the list price.
Or in other words, the
entire list price
Offer Competition
Lofts in this building have a
LOW
chance of receiving
Multiple Offers
Turnover of Units
On average, each unit is owned for
5.2
YEARS
before being sold again
Property Value
Increase
in property value within the past twelve months
Price Ranking
Highest price per SQFT out of
8
condos in the Dufferin Grove area
Sold Units
0
Units were
Sold
over the past twelve months
Rented Units
2
Units were
Rented
over the past twelve months
Best Value Rank
The Church Lofts offers the
best value
out of 8 condos in the Dufferin Grove neighbourhood
Appreciation Rank
The Church Lofts has the
highest ROI
out of 8 condos in the Dufferin Grove neighbourhood
Rental Yield
The Church Lofts yields the
highest rent prices
out of 8 condos in the Dufferin Grove neighbourhood
High Demand
The Church Lofts is the
most popular
building out of 8 condos in the Dufferin Grove neighbourhood
Sales vs Rental Values For This Loft
Rental Price Range
$3,400 - $4,100
How Often Are Units Listed?
Average Sales Availability
Average Rental Availability
Ratio of Unit Type in Building
16%
1 Bed + Den
864 - 1000 SQFT
Average Sales Availability
Average Rental Availability
Ratio of Unit Type in Building
24%
Average Sales Availability
Average Rental Availability
Ratio of Unit Type in Building
52%
2 Bed + Den
1199 - 1487 SQFT
Average Sales Availability
Average Rental Availability
Ratio of Unit Type in Building
8%
Maintenance Fees
The Church Lofts vs The
Dufferin Grove Area
The Church Lofts's Avg
monthly maintenance fee
Neighbourhood Avg
monthly maintenance fee
Similar lofts